FREE shipping over $100. Express Shipping Available
Our Wooden Toy Collection
You will find timeless wooden toys get passed down from one generation to the next. Our stylish range of iconic wooden toys have that clever nostalgic twist and are great for imaginative play.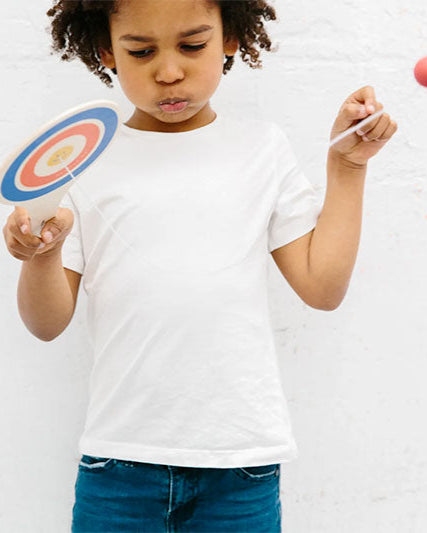 Our Loose Change Toy Collection
Nostalgic play that's fun to collect, give and add to Christmas Stockings or small Birthday Gifts – and perfect for a piggy bank budget. Beautifully finished and just takes a little bit of loose change to purchase.
Life & Play Blog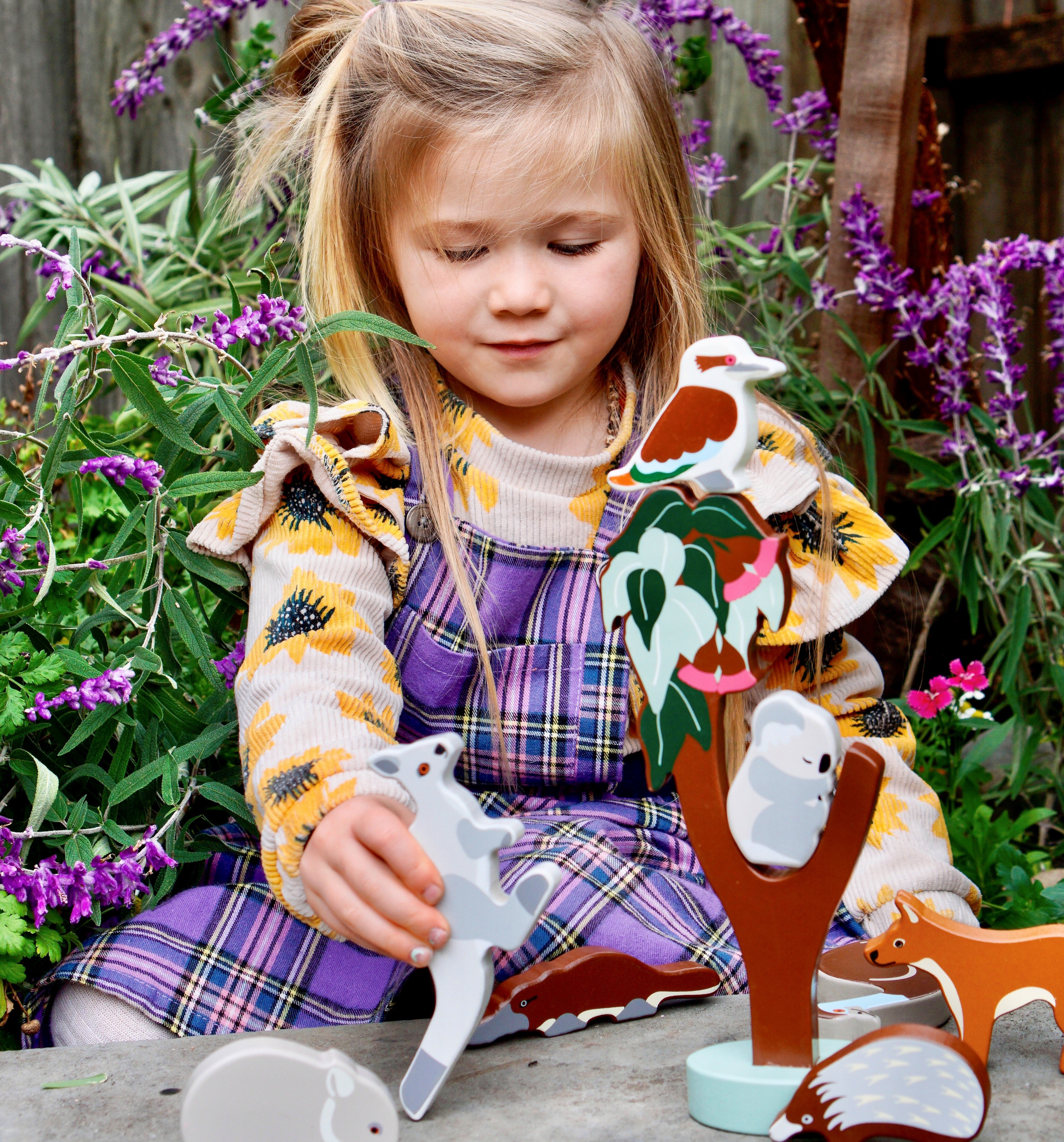 An educational addition to your play at home your kids will love learning about our unique Aussie animals. To be an Aussie kid you have to have the real Aussie stuff and not the fleecy polar bear or the African elephant - those animals just don't exist here unless we see them in the Zoo. So we felt every Aussie kid should have a set of rare Aussie wood animals in their home to just simply play with, in honour of our unique flora and fauna.
Looking for some fun kids crafting activities? Check out these cute felt lollies! With a few simple materials and our step-by-step instructions on the blog here, this one is so easy to make! Learn how to make your own felt Candy to add to your play from wrapped lollies to licorice all-sorts!
For many modern families who may have a more natural and holistic view of life - healing from everyday boo-boo's or sickness can entail a variety of different things. Adding some natural remedies to support the body in addition to traditional western medicine is how we like to roll. With our beautiful Natural Healers Kit now you can now combine some playful natural remedies to your expand your children's role play.
Who We Are
After returning home to Melbourne we immediately fell in love with the City again. Melbourne has so much to offer that is unique and we wanted something in our home that brought those elements to life. We knew we weren't the only ones that love this City so we began making a small range of Melbourne Souvenirs & Gifts. Designed for locals and tourists alike Make Me Iconic's range of Melbourne Souvenirs capture the essence of the City and give it the style and sophistication it deserves. Great for gifts, homesick expats or just a treat for yourself.
We take on an entirely new tack on designer homewares, toys and premium Australian Souvenirs & Gifts. We produce high quality and iconic gifts that people enjoy, connect with and want to talk about. Our goal is to bring the unsung icons of Australia and its cities to life and into people's homes. At the same time our products aim to enlighten you by providing facts about the icons of the city and what makes them so special and iconic.
Working with young, local designers in Melbourne and Sydney, our products make fresh things familiar and familiar things fresh. With an exclusive range of designer toys, cushions, tea towels, mugs and screen-printed wall posters, we have everything that you need to take a piece of your favourite city home. We are best known for our iconic Melbourne Toy Tram, Toy Ferry and Toy Post Box and our recently introduced Australian Toy Ute.
A FEW GOOD REASONS TO ORDER WITH US