FREE shipping over $130. Express Shipping Available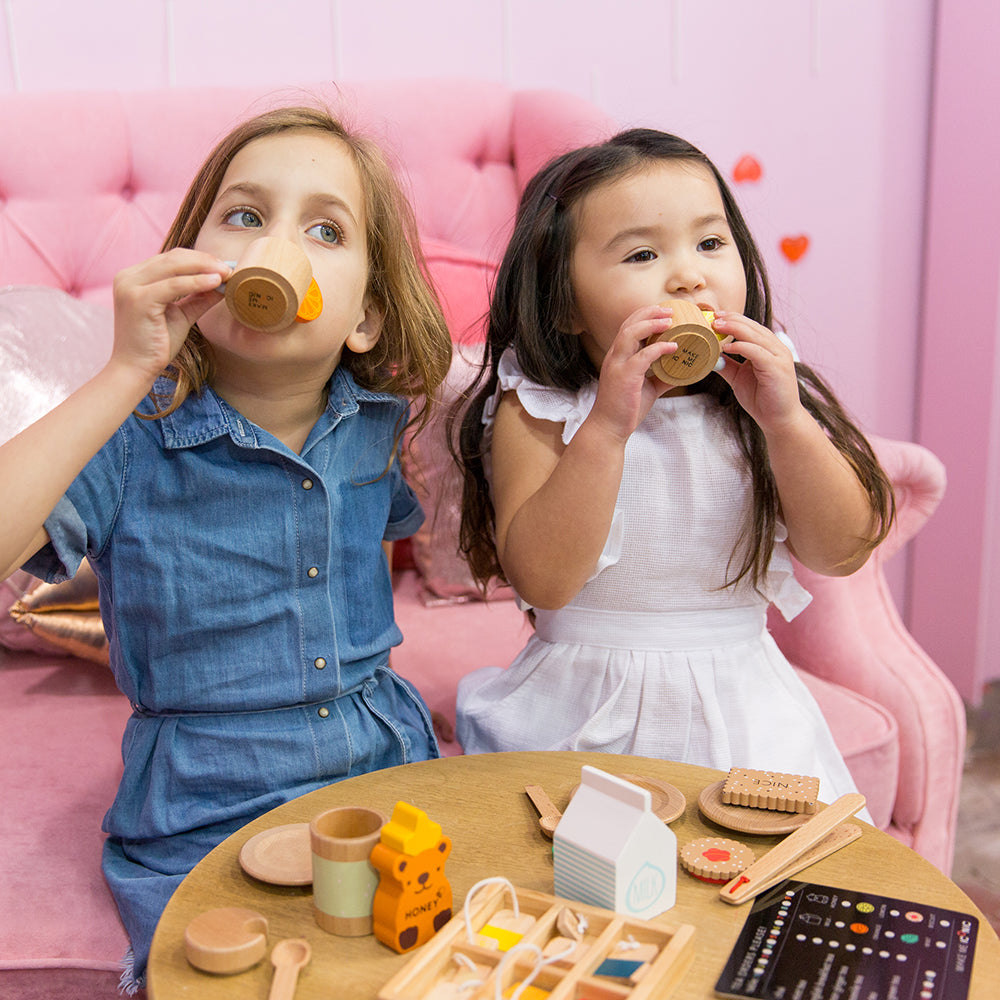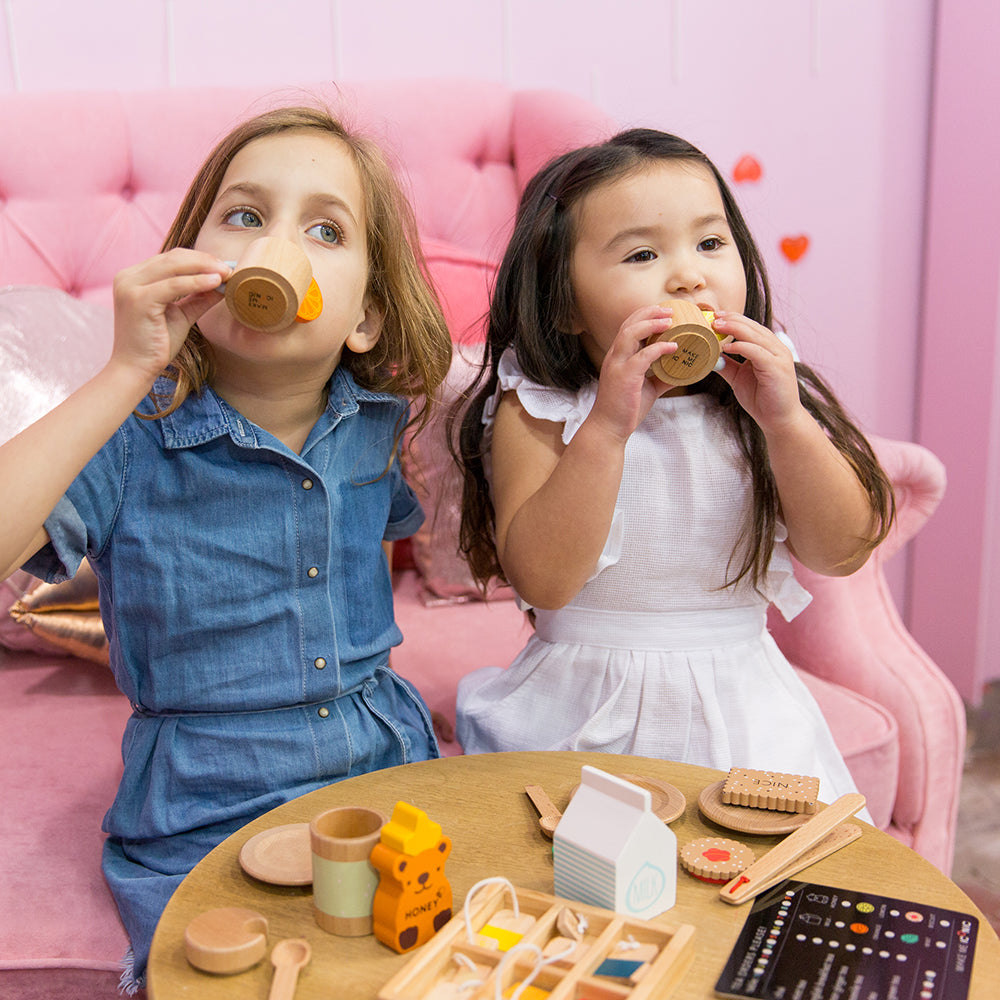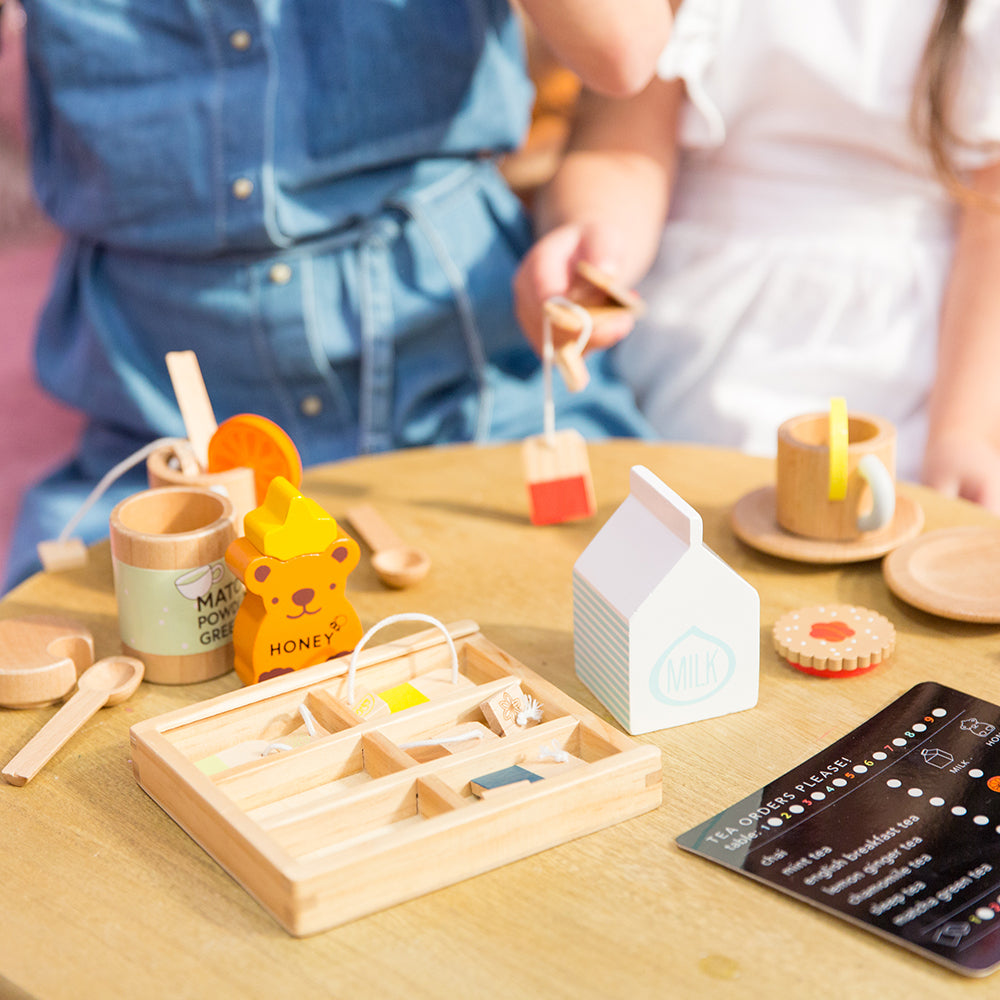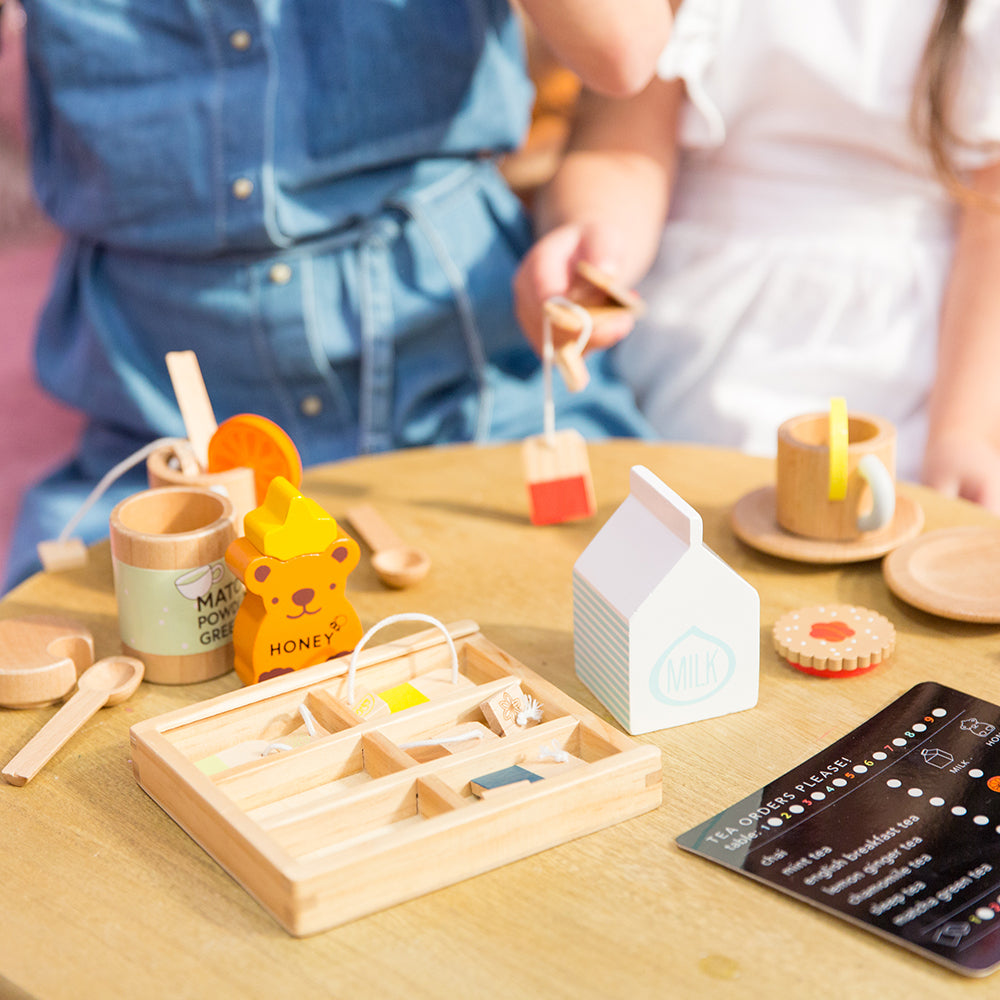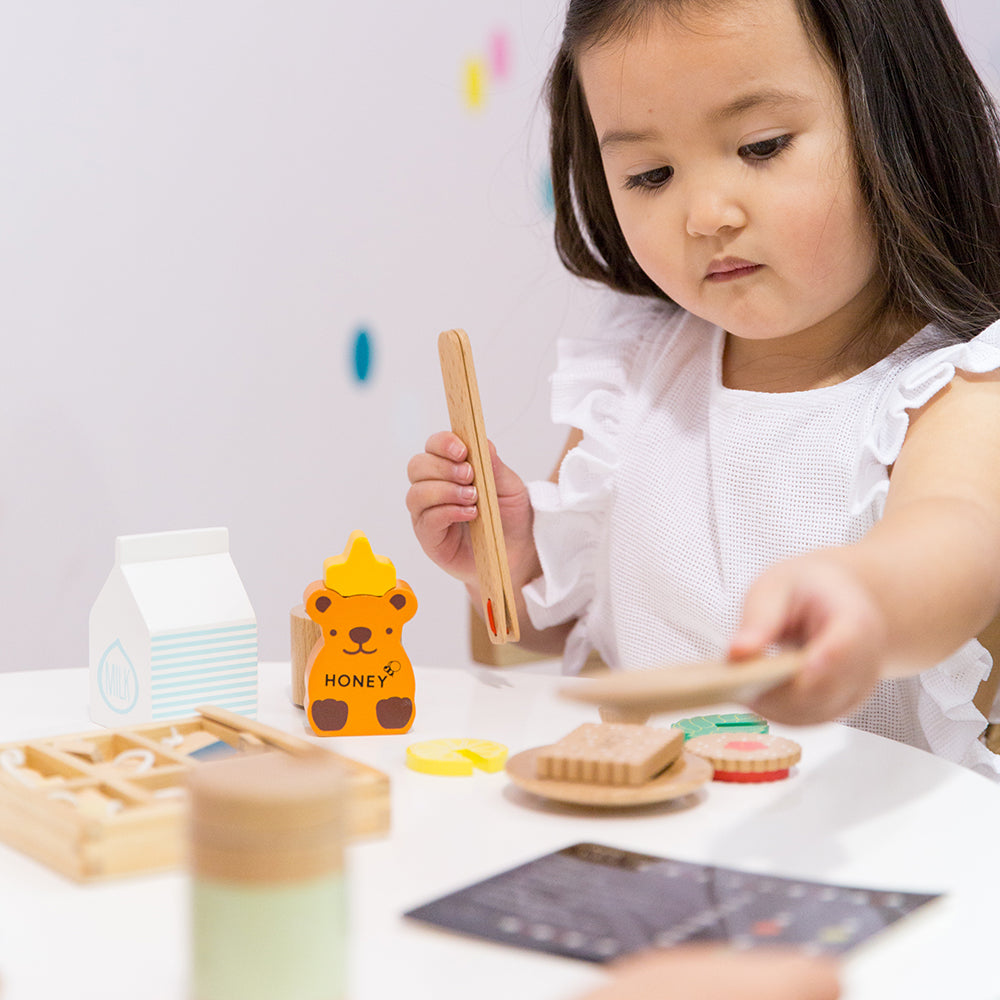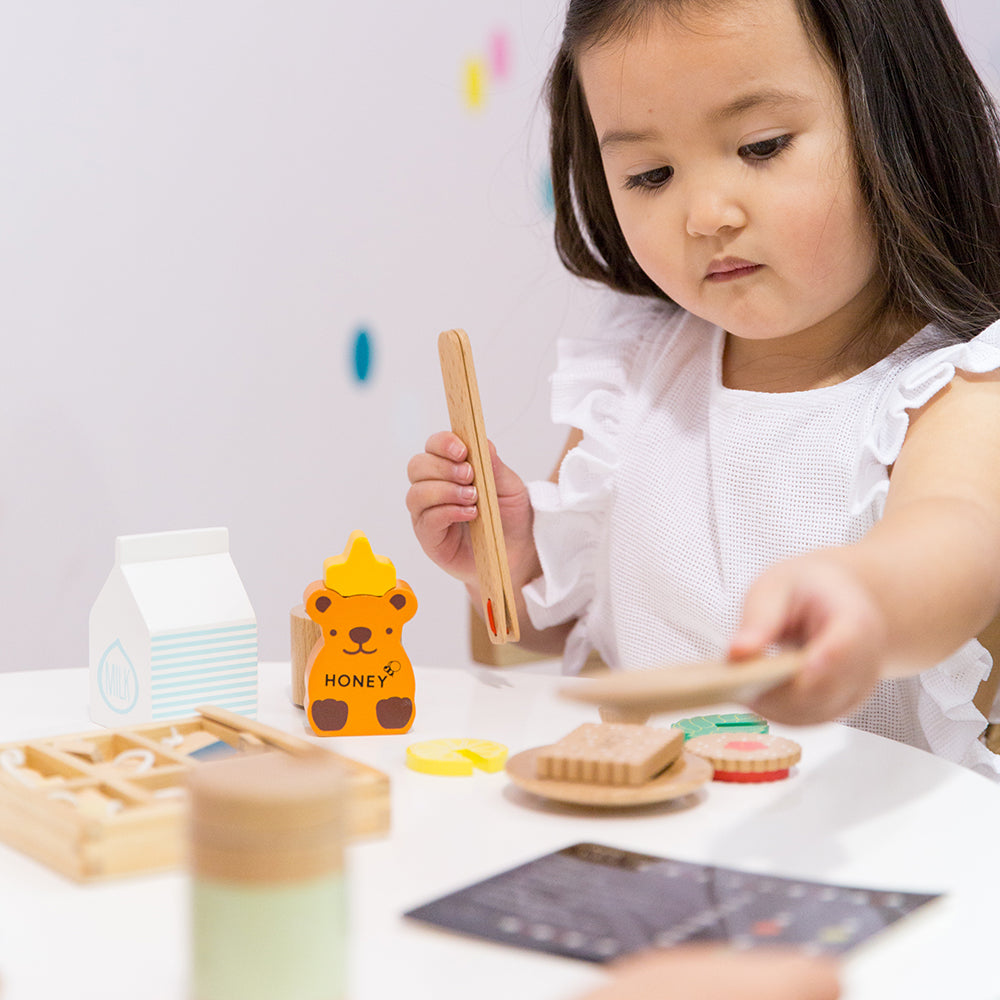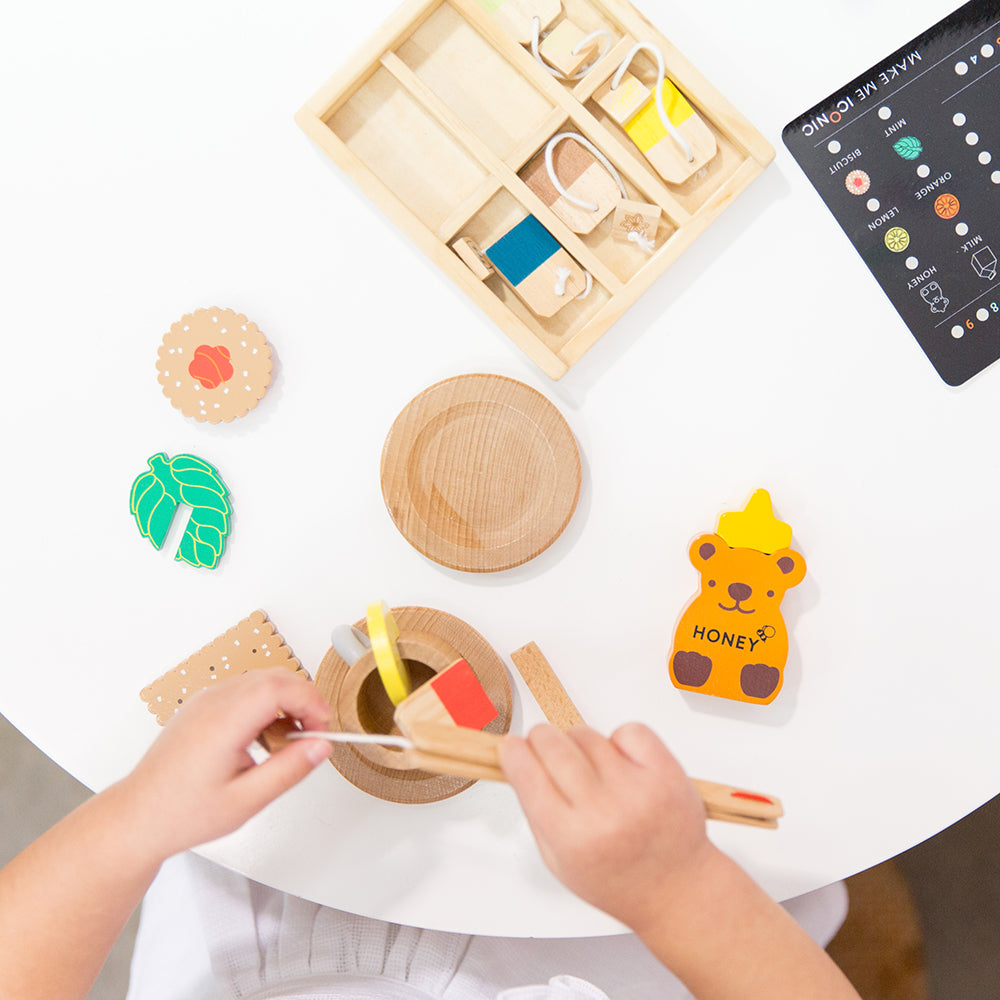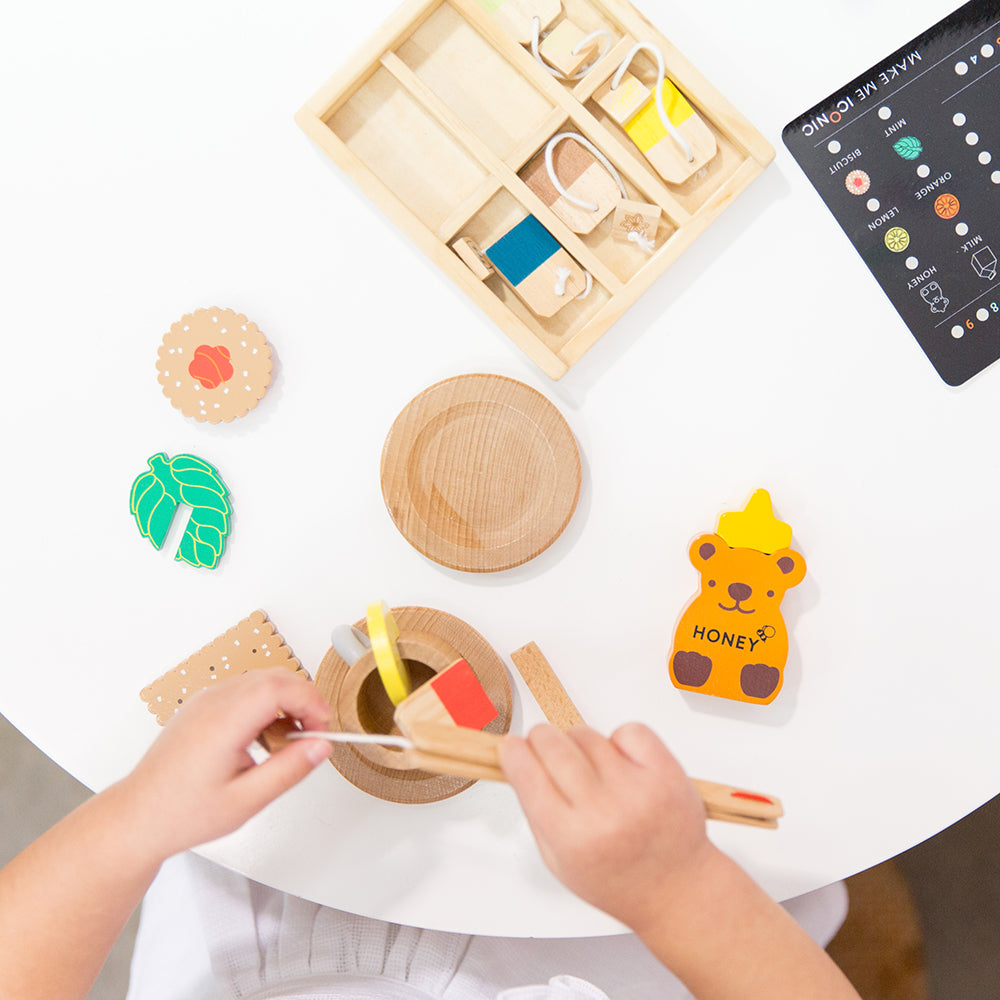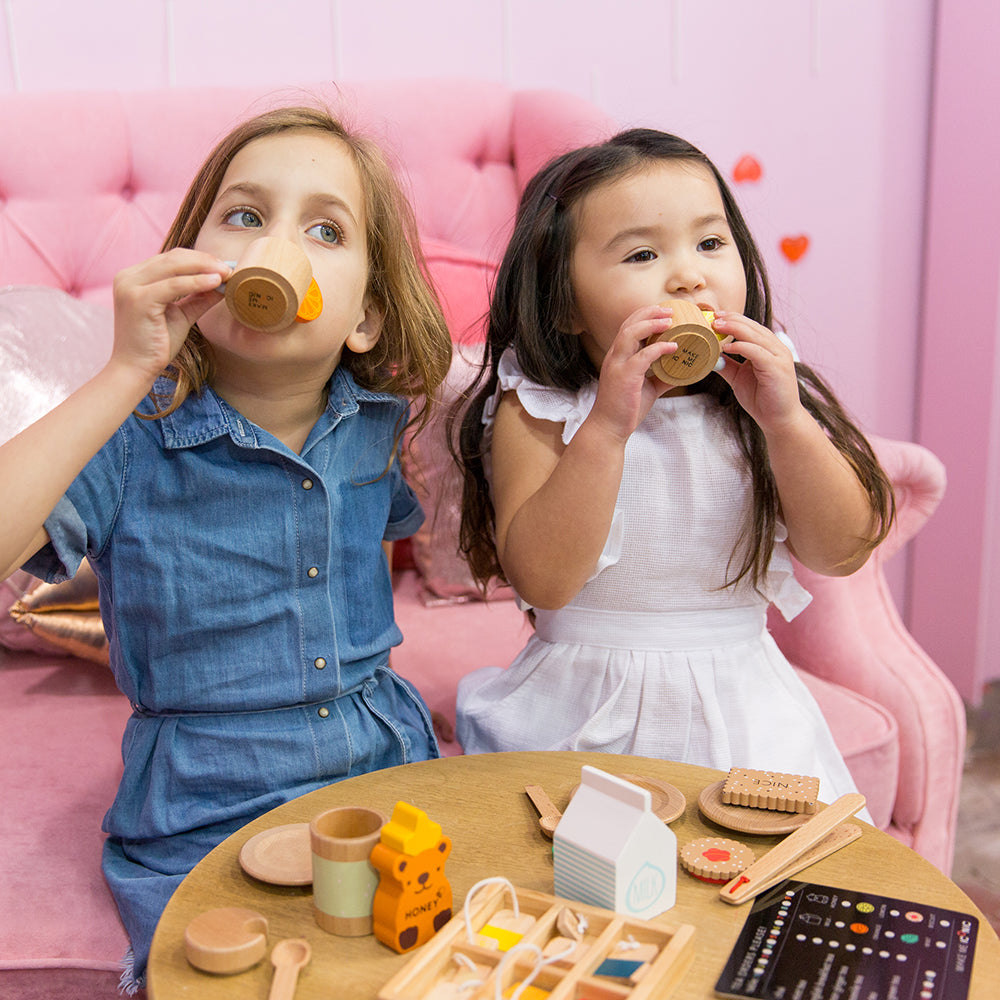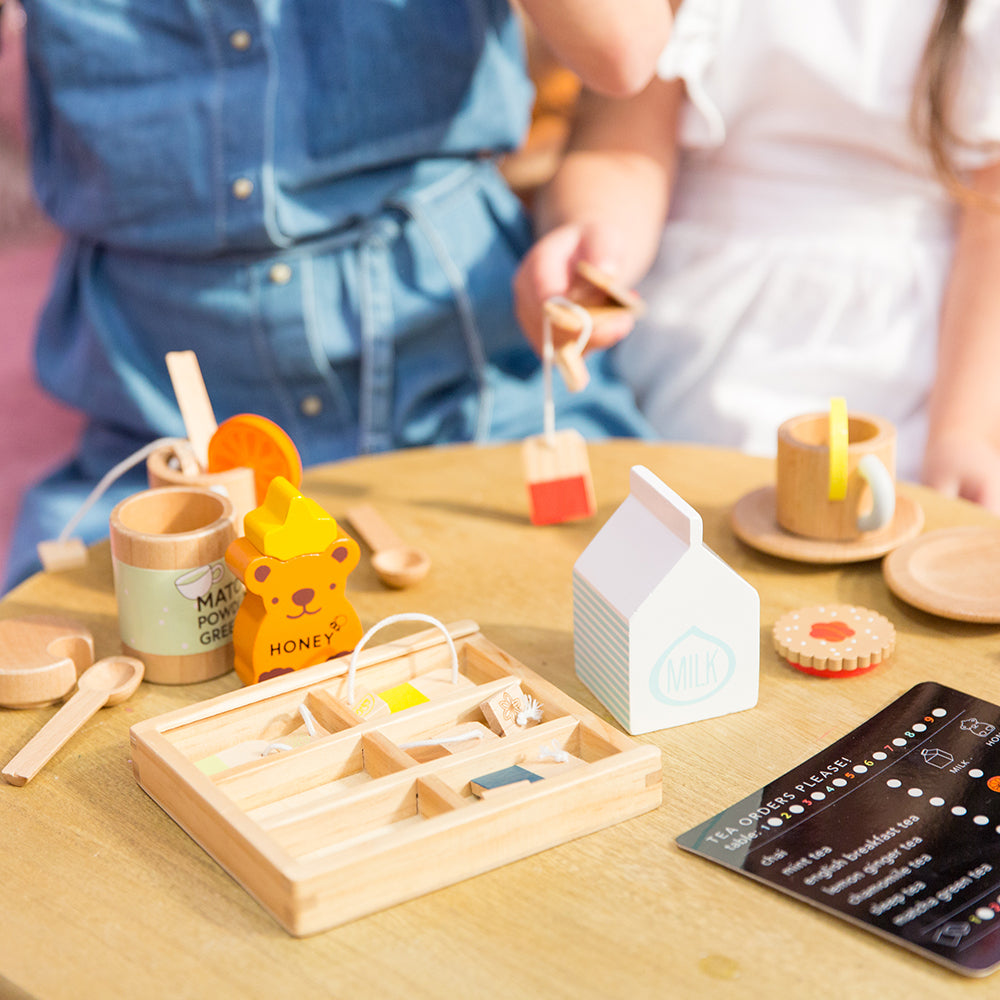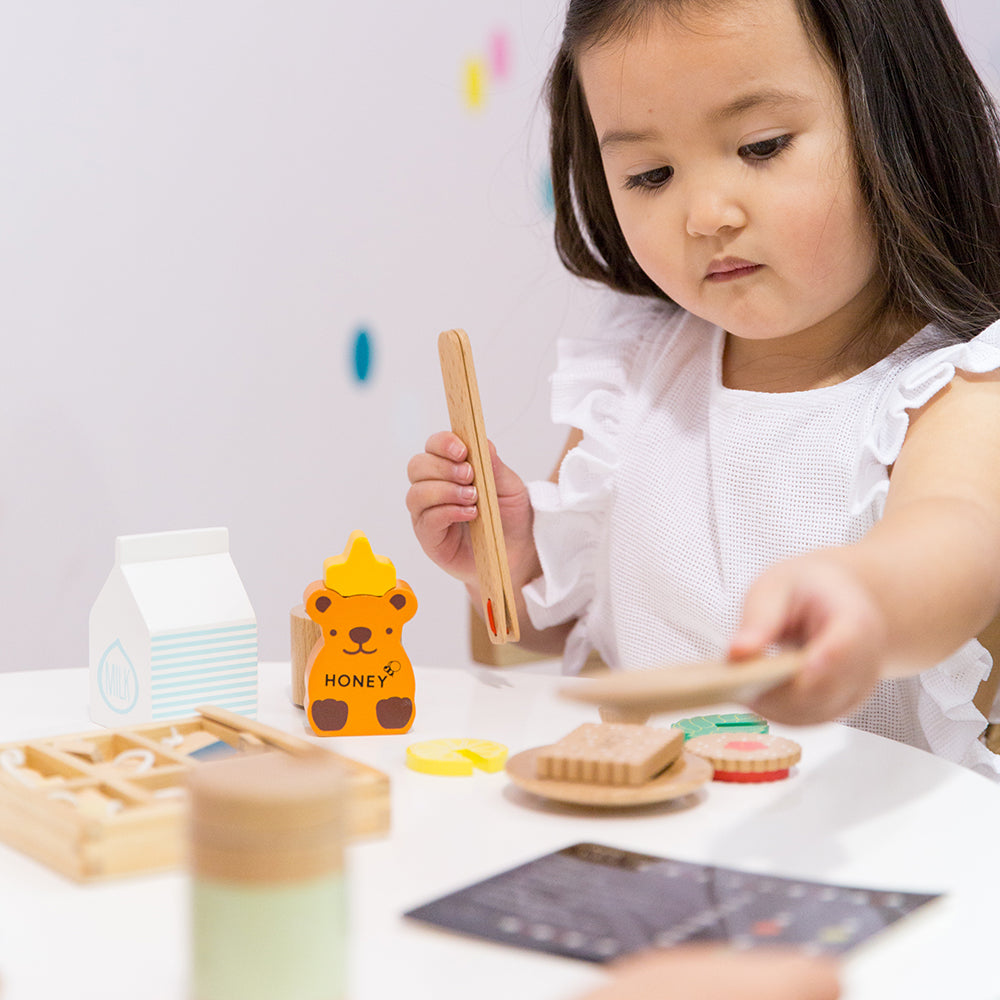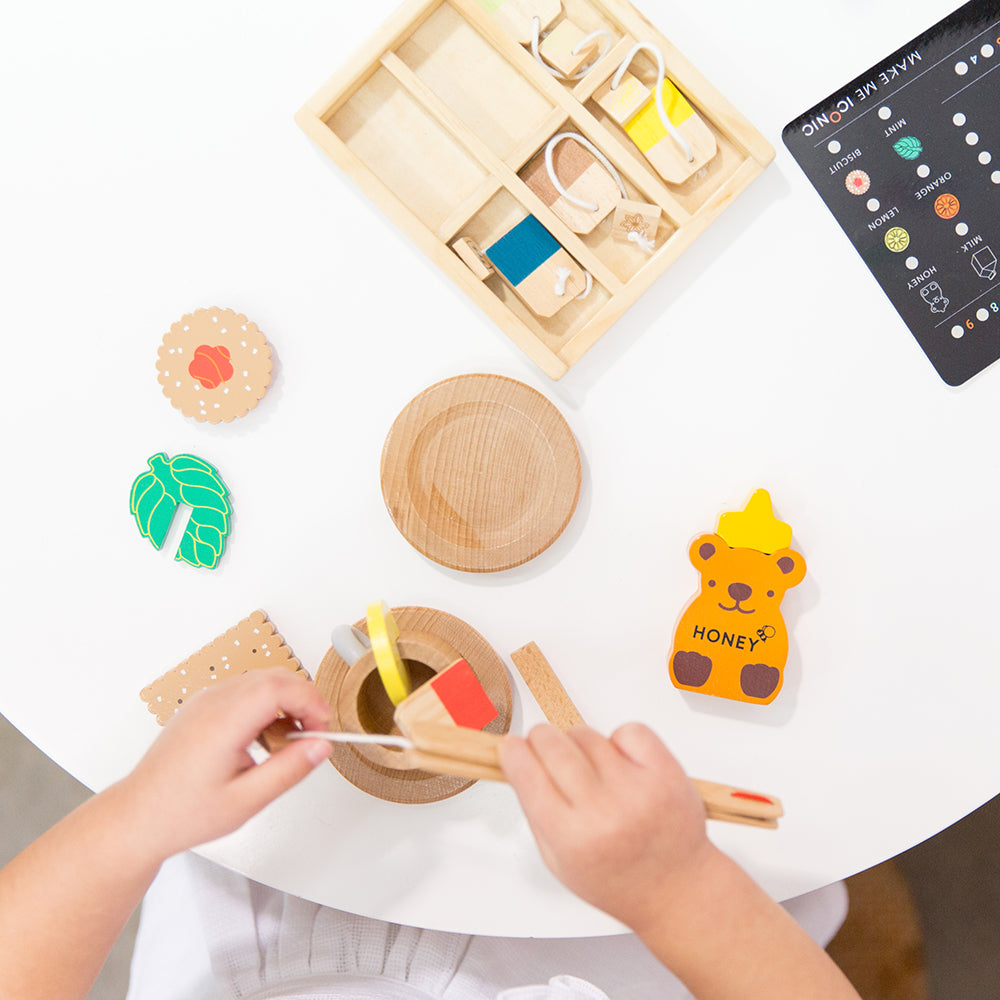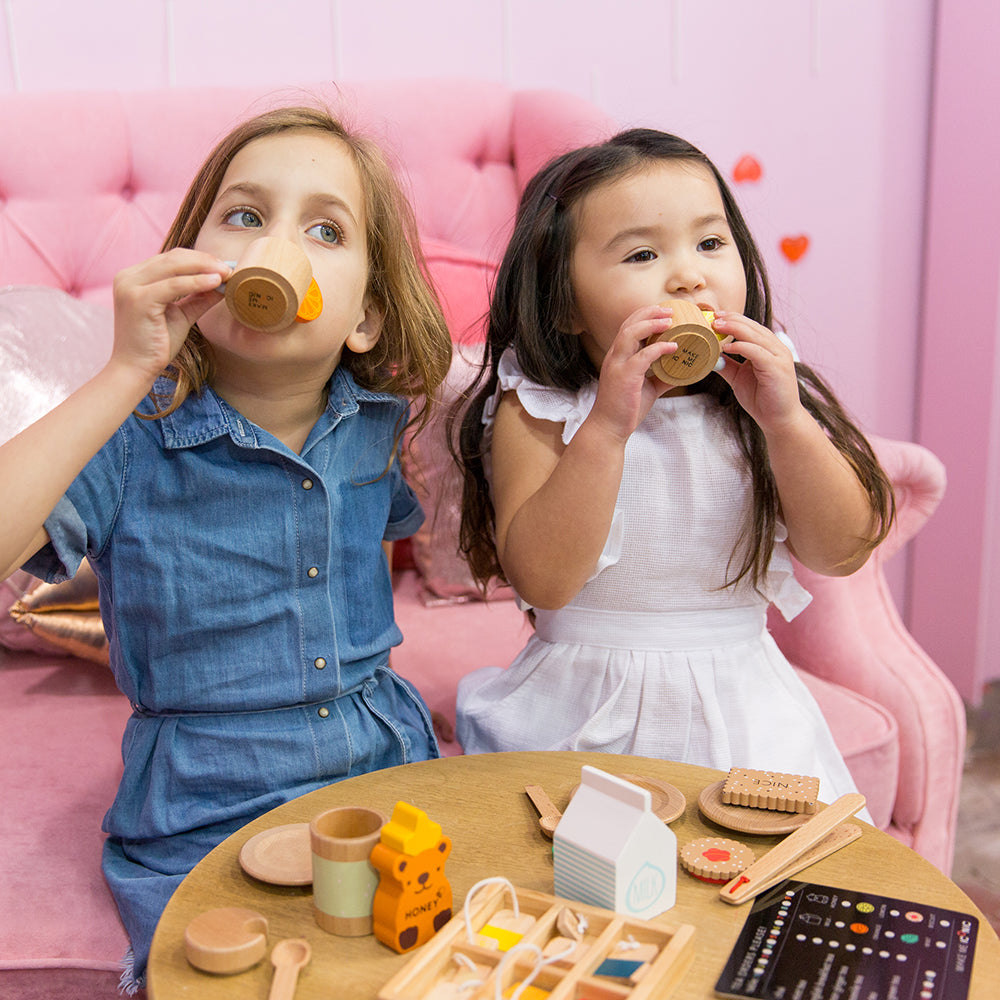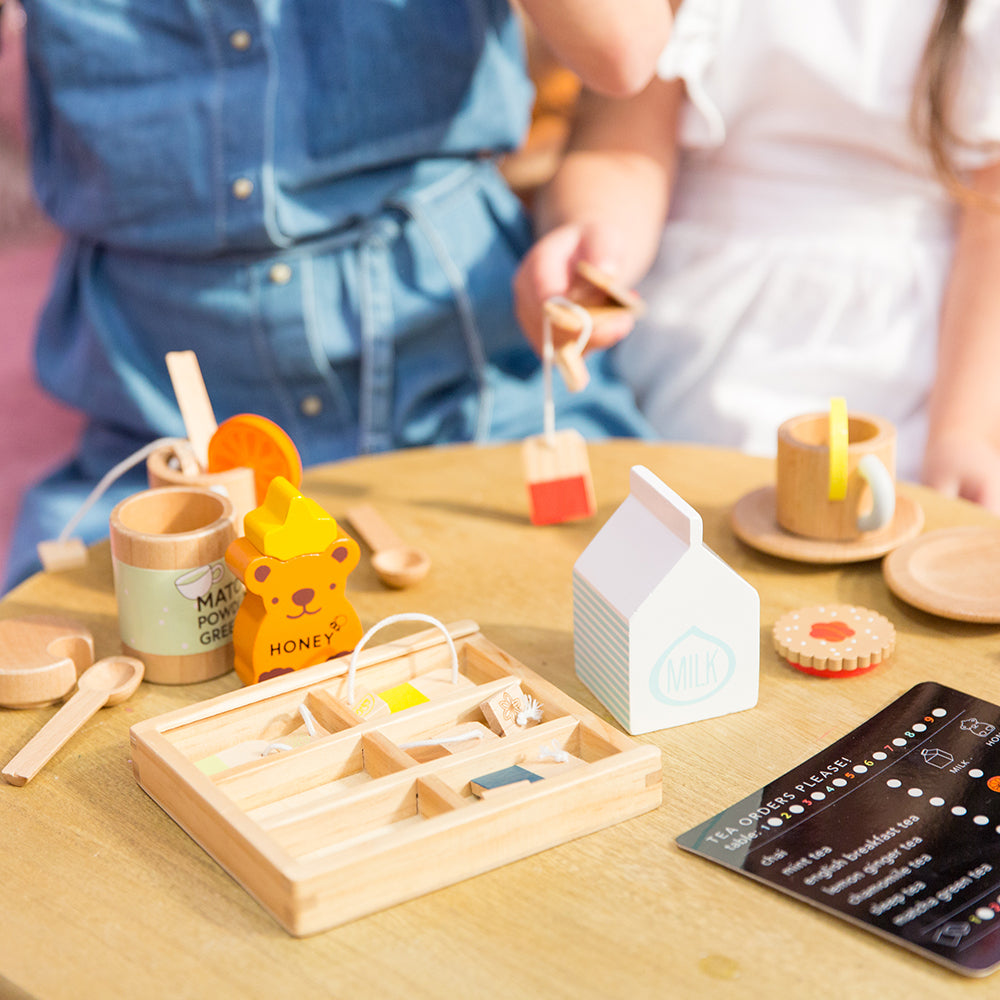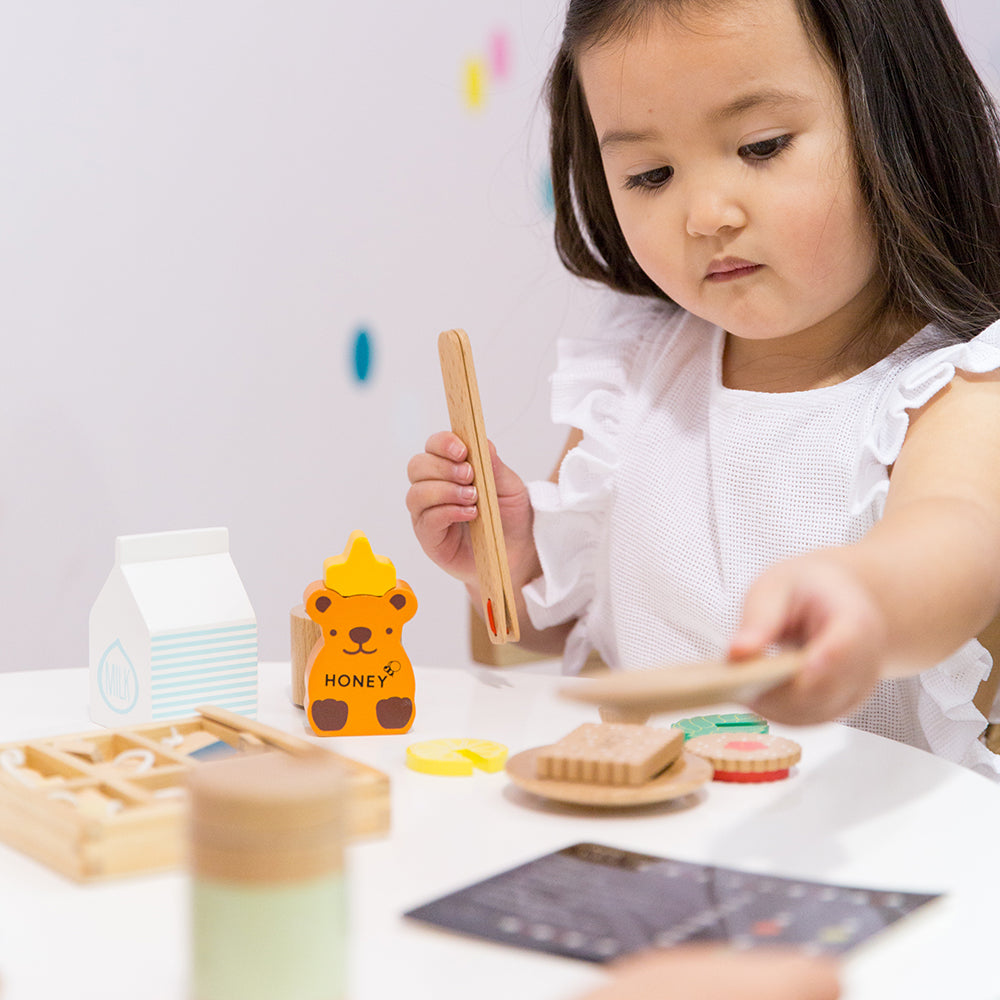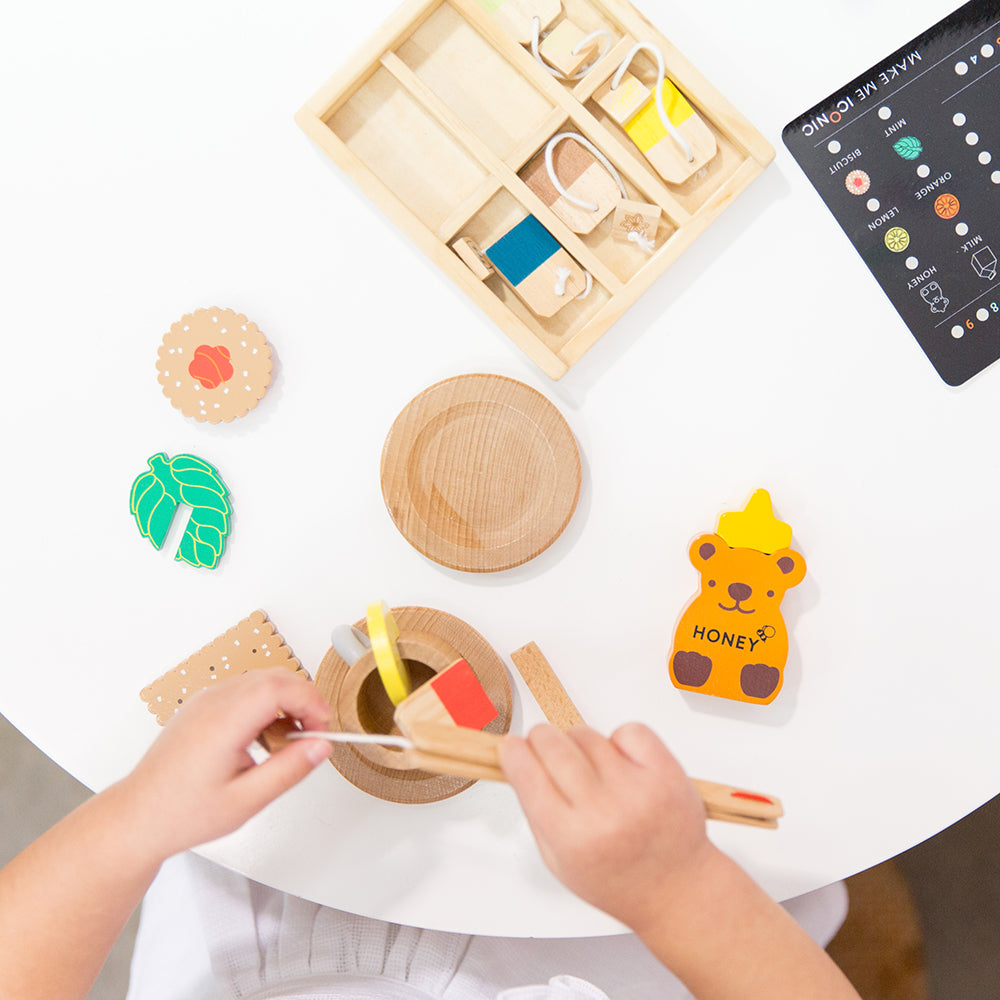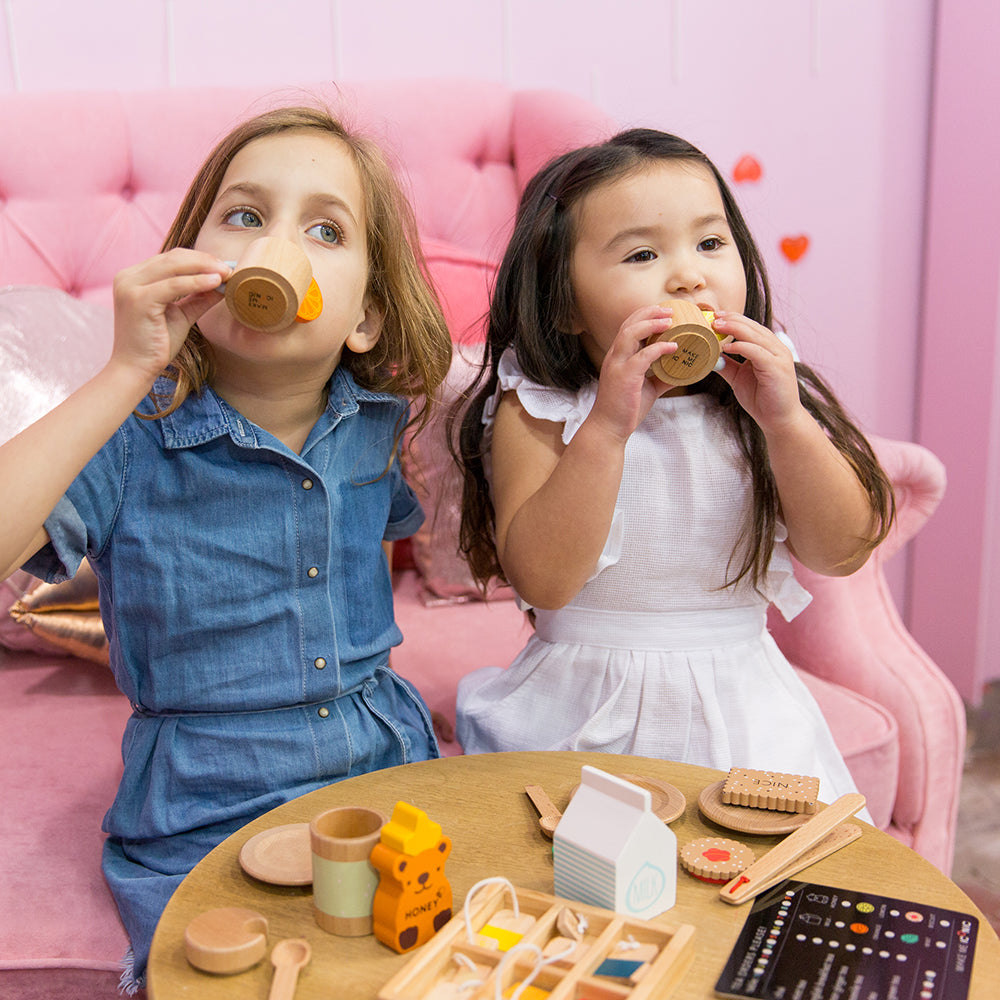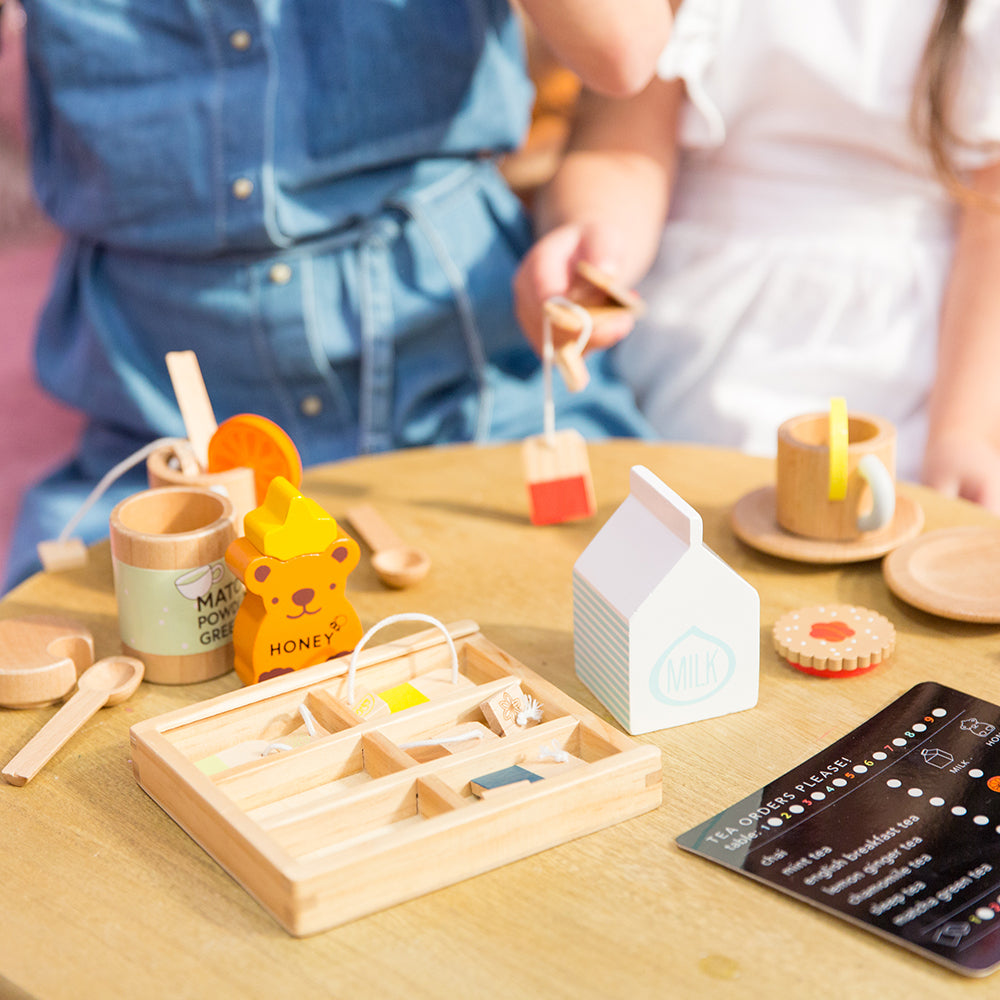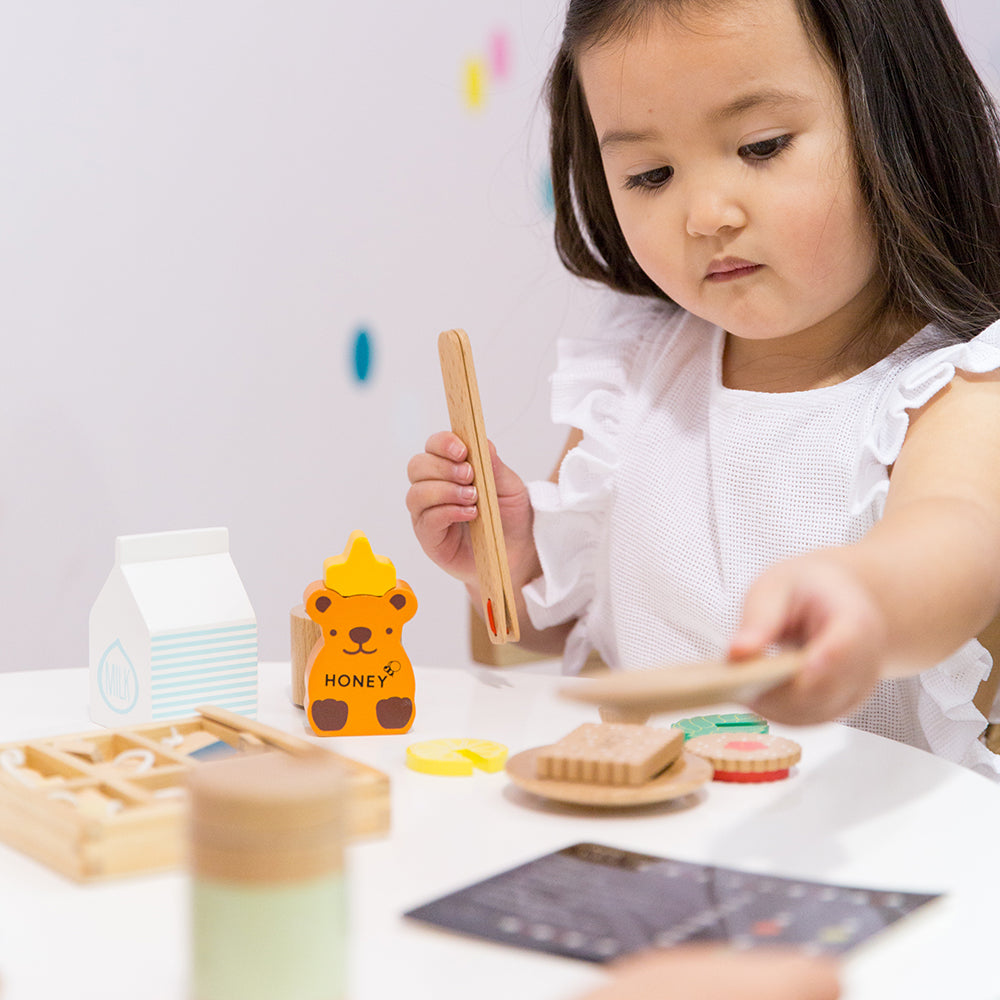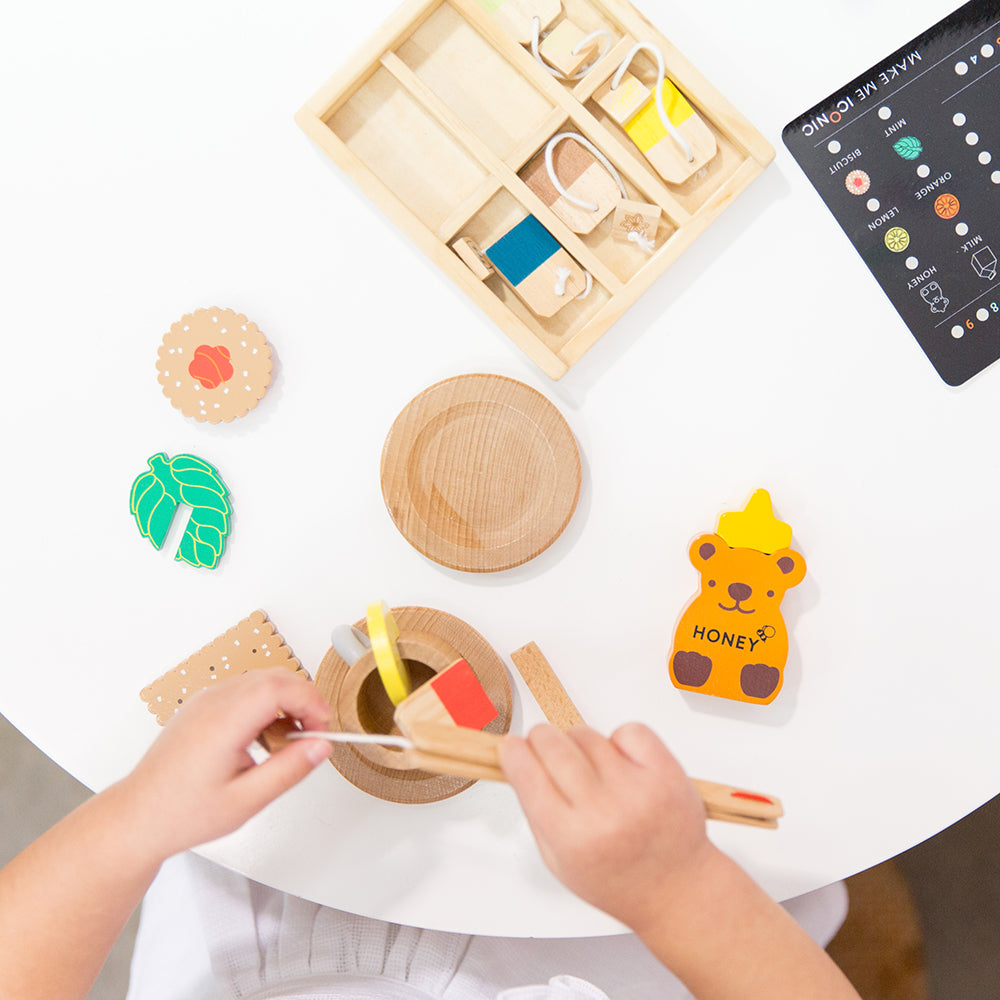 ICONIC TOY - TEA SET EXTENSION KIT
Now you can invite even more friends over for tea! Our iconic tea set extension kit sets you up perfectly to host a party of four and even introduce them to something new - fancy an organic Matcha  Tea instead of your usual Earl Grey hon?
Feel like a little spice? Let me brew you a Chai. Want to try something zestier?How about a Lemon Ginger infusi on with a fresh slice of Lemon! Just like our classic tea set, this kit is designed to be a beautiful addition to any play space, with neutral wood tones that both boys and girls will love.
Remember — a good host should always serve others first, and offer the best bickies to their guests. Making your friends feel loved is better than any jam-filled treat! Now pop on the kettle Darl, I think it's the perfect time for some tea!
Ages 3 years +
Complete with x2 cups & saucers, x2 spoons, x1 plate, x6 tea bags in a display box, lemon wedge, mint wedge, orange wedge, tongs, menu card, x2 cookies, milk carton, honey and Matcha Tea jar with spoon.
12cm (L) x 6cm (W)
Designed to comply with Australian & New Zealand toy standards with non-toxic paint. This toy also meets the European & American safety standards.
Comes packaged in a beautiful cardboard box
Make Me Iconic own the © copyright of this toy
NOT to be used with water or any liquid which is standard for any wooden toy. This is a pretend play toy only.
Shipping is FREE on AUS orders over $100. Yay! - Standard shipping Australia-wide is $15 - International Shipping is calculated at checkout Click here for further information.
Note: these shipping charges applies only to our online retail customers only (not wholesale accounts)