FREE shipping over $150 - Click & Collect available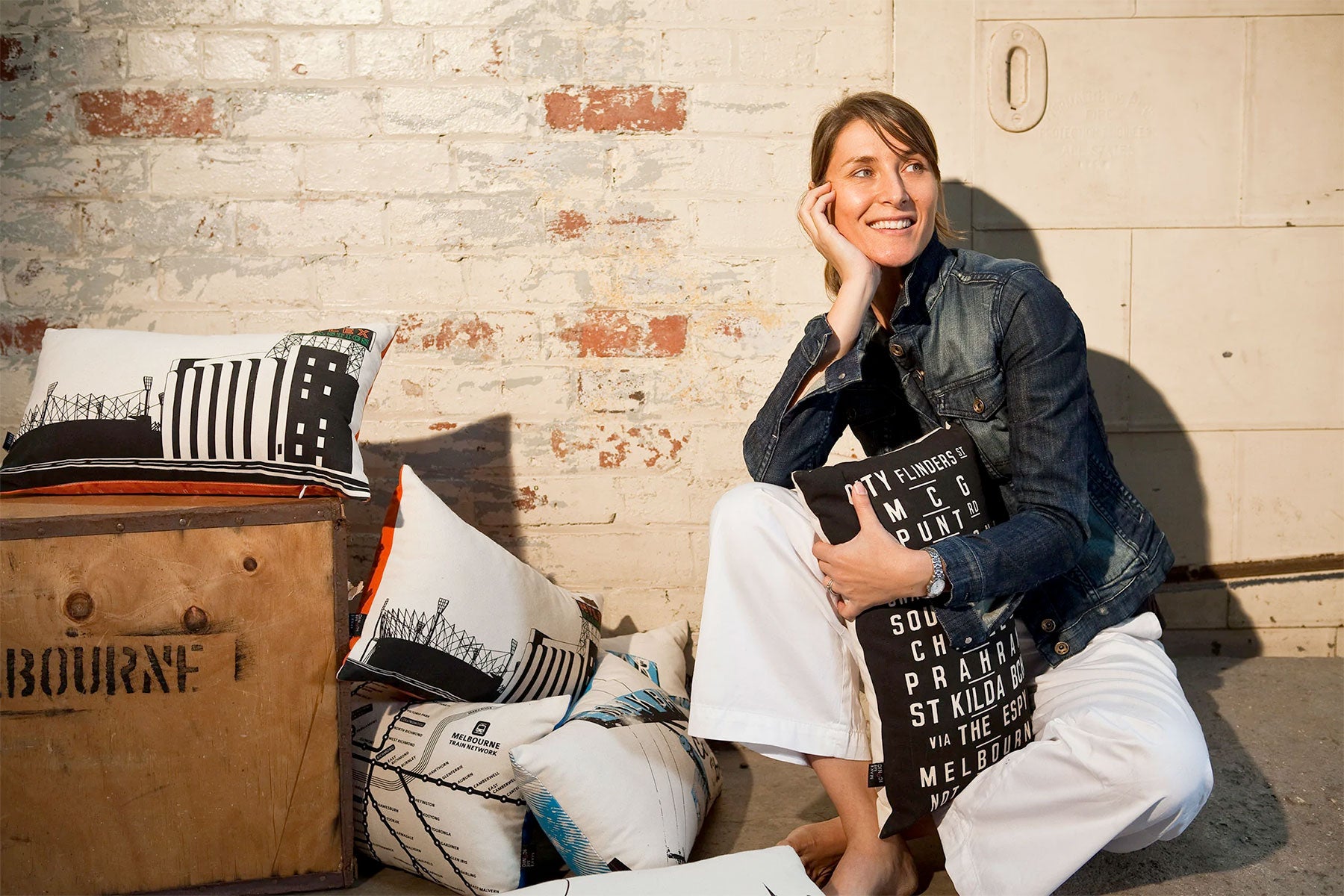 It all started with an idea …
Well two actually. We returned home to Melbourne in 200 after an extended (10 year!) stay in Europe. Immediately we fell in love with the city again. How could you not? The city has so much to offer that is unique, stylish and contemporary we wanted something in our home that brought those elements to life. Sadly, there was nothing to be found. We had great souvenirs from London, but nothing to represent Melbourne – the city we grew up in and once again call home.
We knew we weren't the only ones that love this city and guessed that we weren't the only ones that wanted to take a part of it home.
So the seed was sewn.
We would find the best young, local designers to help us represent some of the unsung icons of the city. We knew what the icons were but didn't know much about their history. So we decided to educate ourselves and our customers about the history of each icon and give them facts about what makes the icons unique.
So with unsung icons and urban education in mind Make Me Iconic was born, launching our first range of products in December 2009.
Designed for locals and tourists alike Make Me Iconic's range of products capture the essence of the city and give it the style and sophistication it deserves. Great for gifts, homesick expats or just a treat for yourself.
WE ARE ABOUT ICONS
We take on an entirely new tack on designer homewares, toys and premium Australian Souvenirs & Gifts. We produce high quality and iconic gifts that people enjoy, connect with and want to talk about.

Our goal is to bring the unsung icons of Australia and its cities to life and into people's homes. At the same time our products aim to enlighten you by providing facts about the icons of the city and what makes them so special and iconic.
CELEBRATING 10 YEARS
We cant believe that we are over 10 years old now! I only started Make Me Iconic from a corner of my bedroom and with only $5,000
investment. It seems like a crazy idea now but sometimes you just have
to take a crazy chance and it just started with a simple idea.
It's been perfect for my family and I have been able to grow a business from home and still be a mum. Make Me Iconic has evolved over time and we started off making tea towels, cushions and artwork locally and then slowly with time, branched out to making wooden toys which I feel really passionate about. We also started designing Melbourne iconic designs only and now we have a full Australiana range in full force. I am really proud of our first iconic Melbourne designs which you might remember such as The Nylex and Skipping Girl. These are still some of my ultimate favorite designs.
It's so wonderful to see my products in people's home or for me to meet someone for the first time and walk into their home only to find a Nylex print or toy tram in their home! It still truly amazes me and I get such a buzz about it. I am grateful to all my loyal customers and stores because without them I would not have a business.
A FEW GOOD REASONS TO ORDER WITH US

All our toys are conform to the Australian & New Zealand toy testing standards are carefully crafted using non-toxic materials. We actually invest a lot of time and money into our toy testing and we now even expanding our range to test for U.S. & European toy testing standards.
All of our wood toys are clearly marked for the right age. Age recommendations on toys are helpful, because they offer a guide to you. We really don't want to alarm you, we want you to enjoy our toys and have fun and play safely.
We just wanted to remind you that we work hard as a small company to ensure ALL our toys are Quality Toys.
I think wood toys are a little bit more of an investment and last a little longer in the long-run. I really hope you enjoy our products & toys as much as I do. We are so proud now to be in over 250 stores both locally and internationally.
Natasha xx