FREE shipping over $130. Express Shipping Available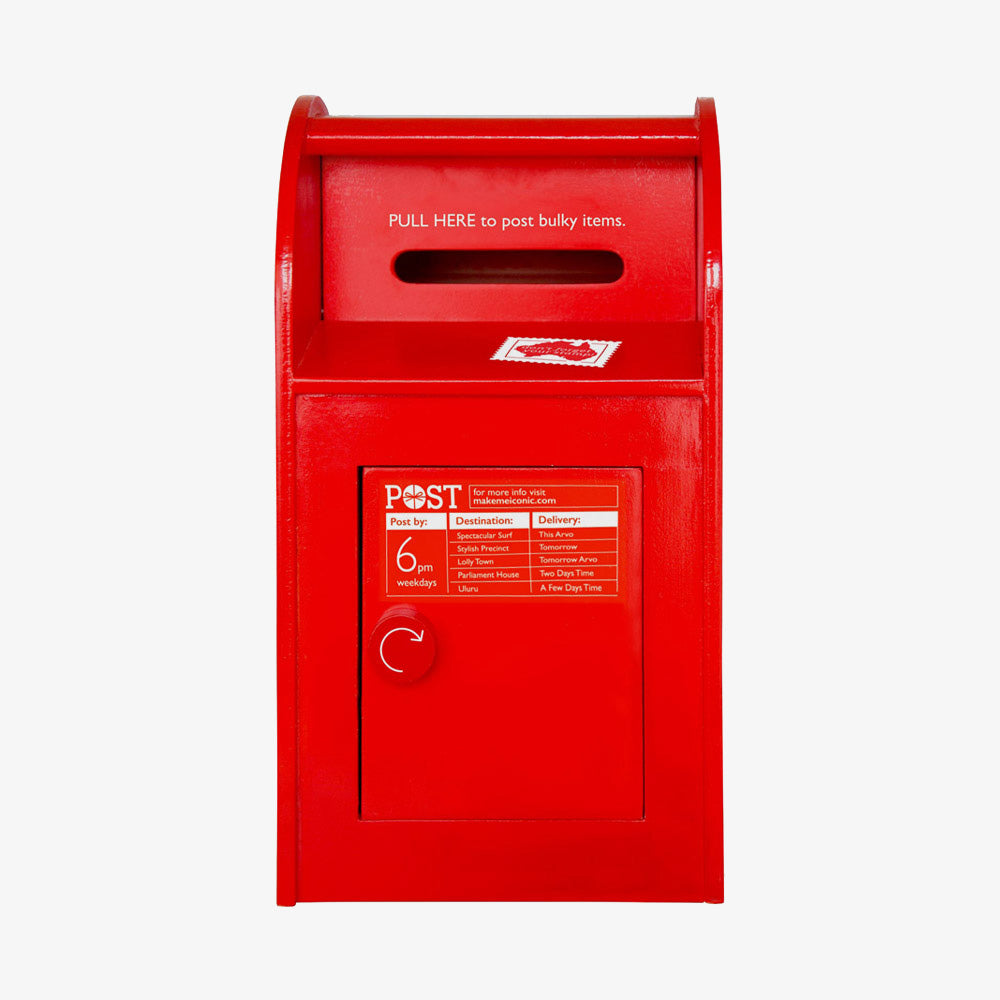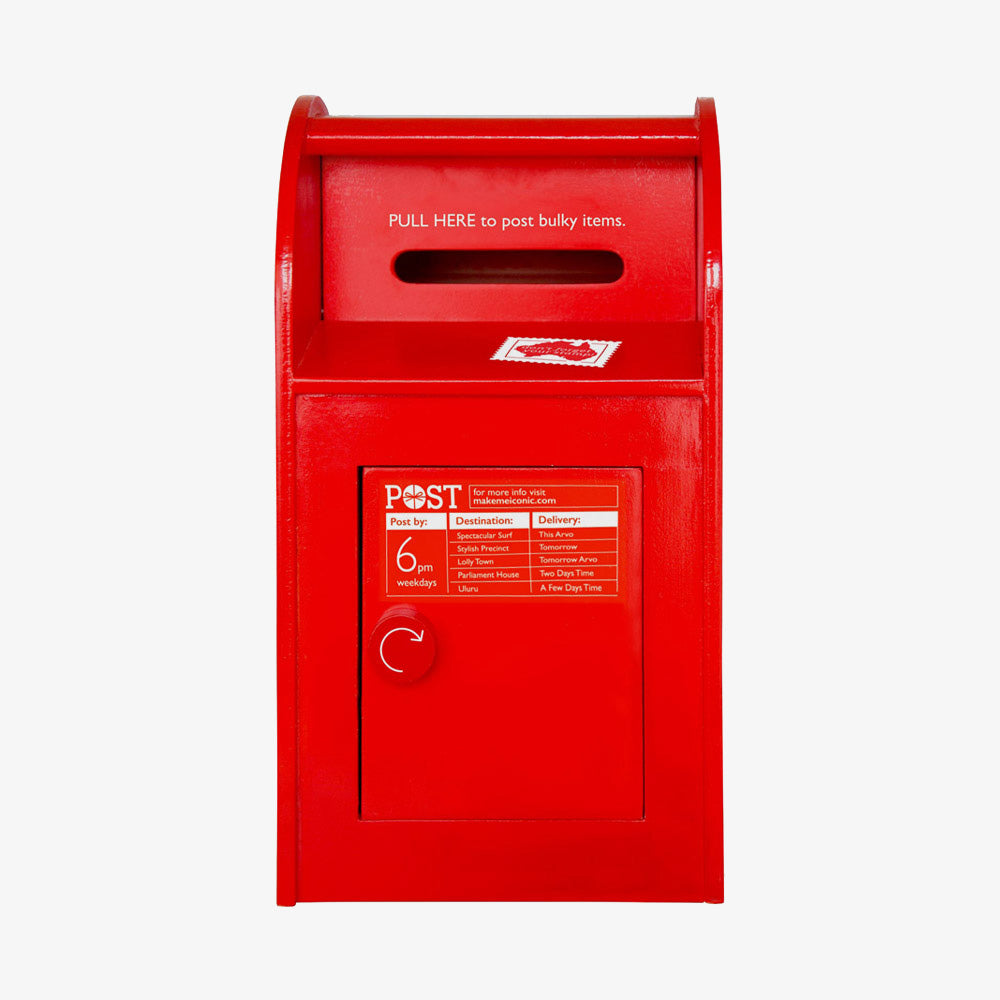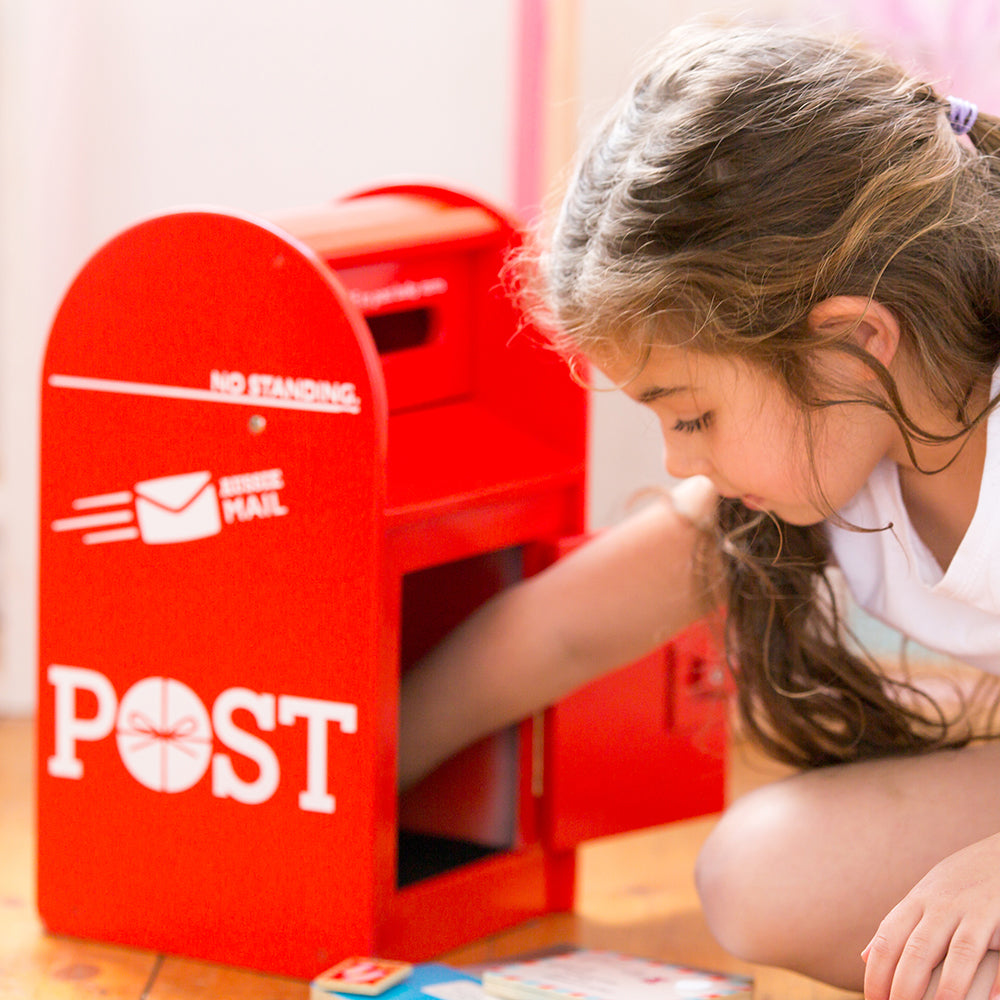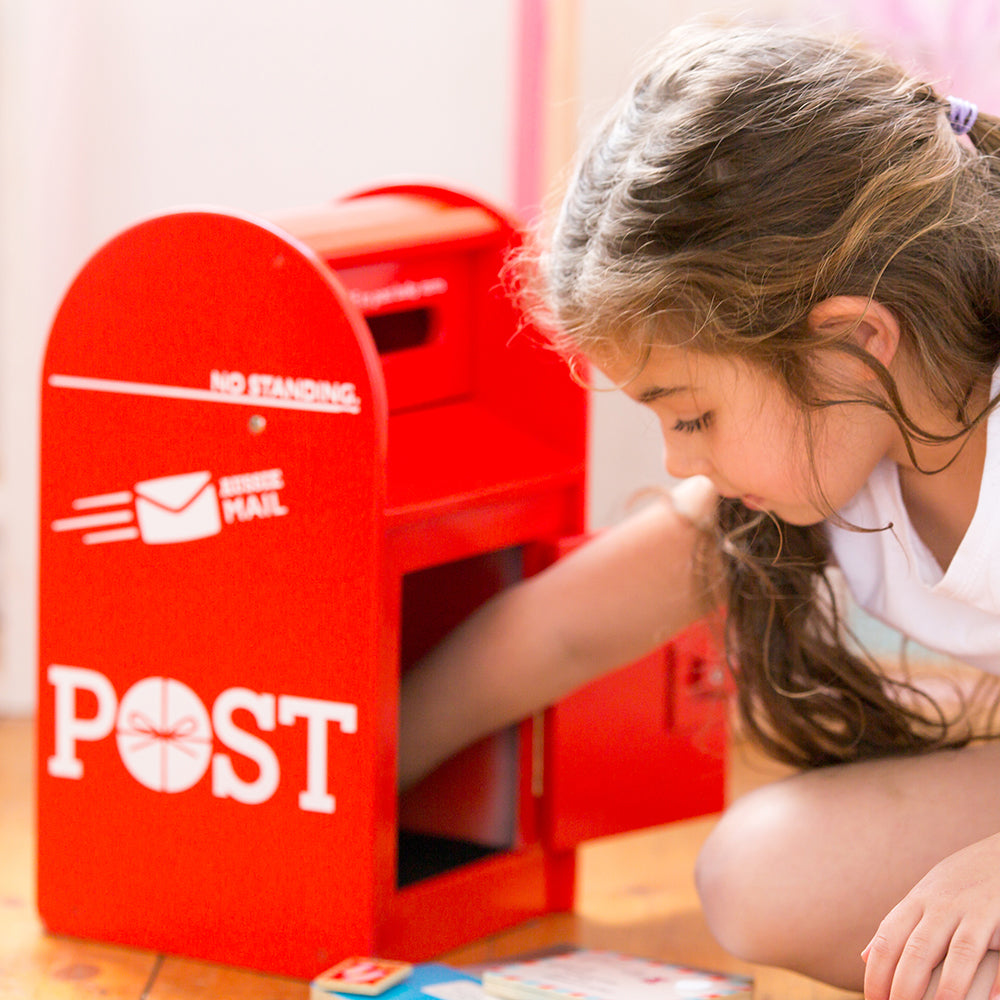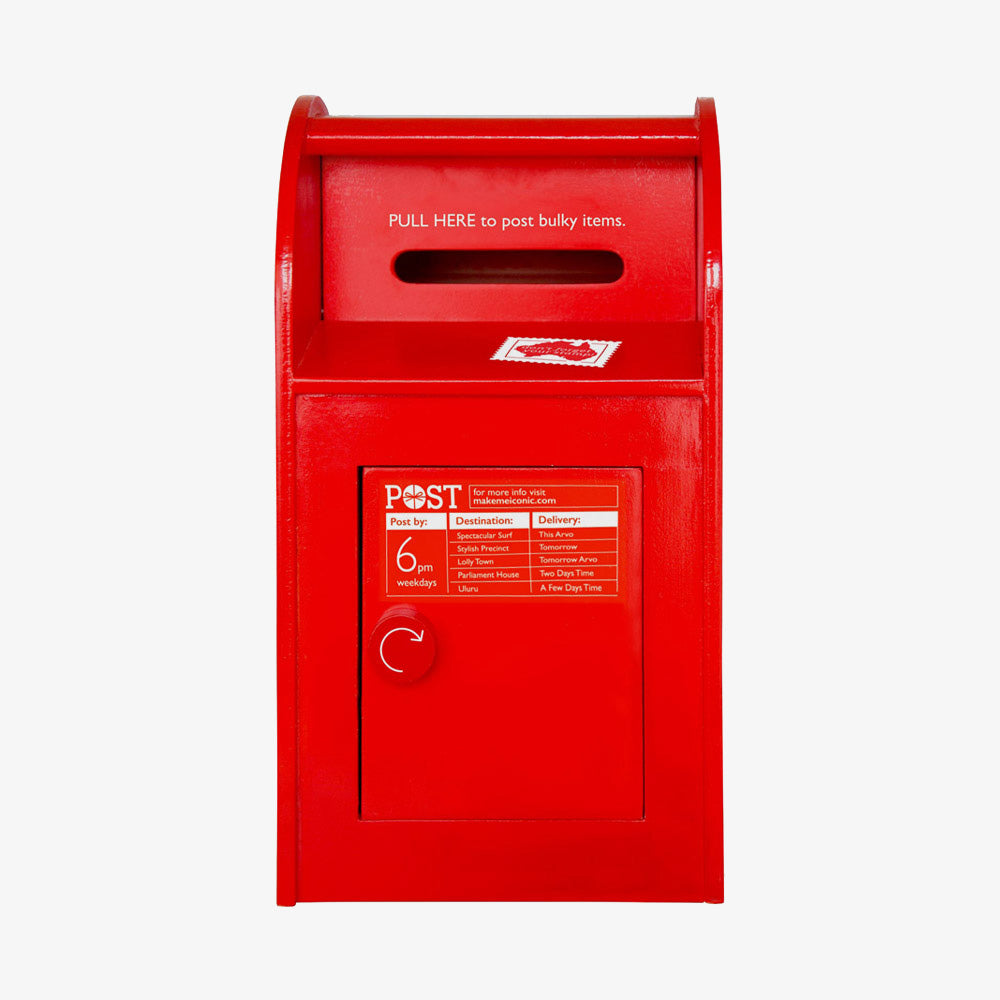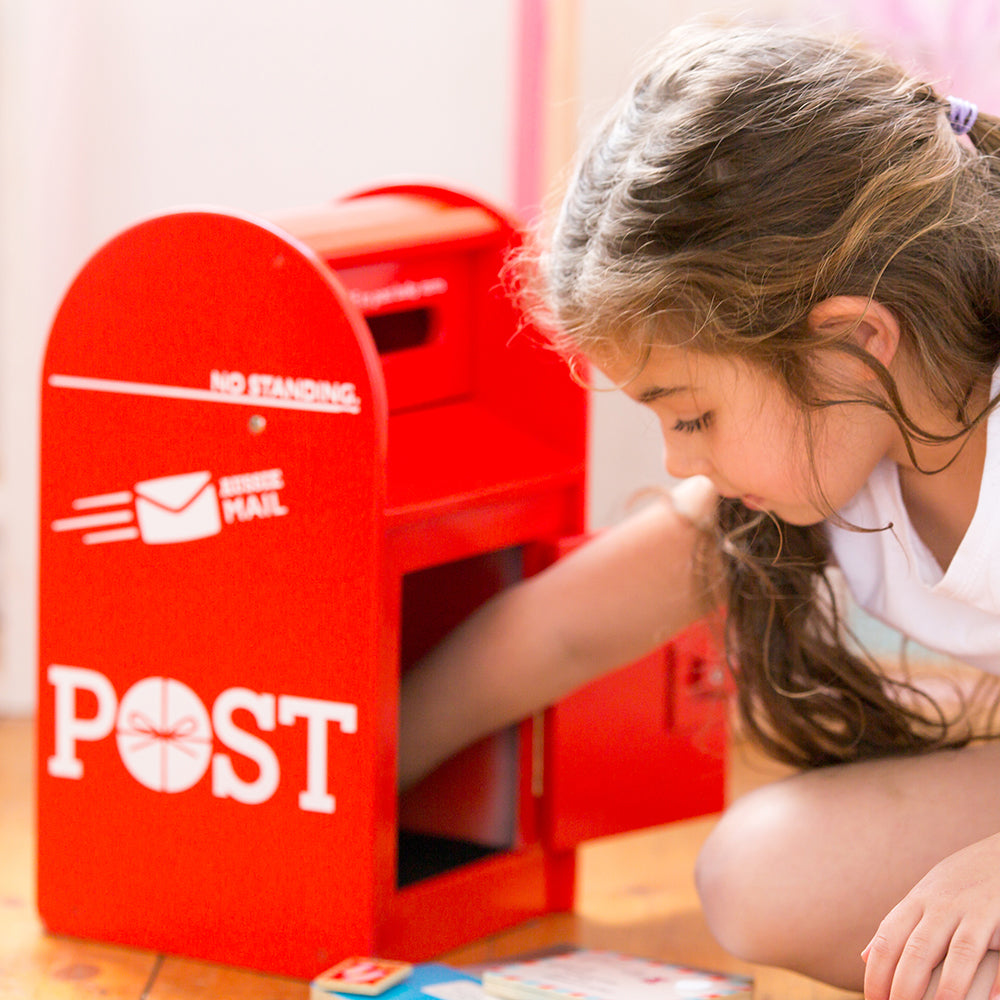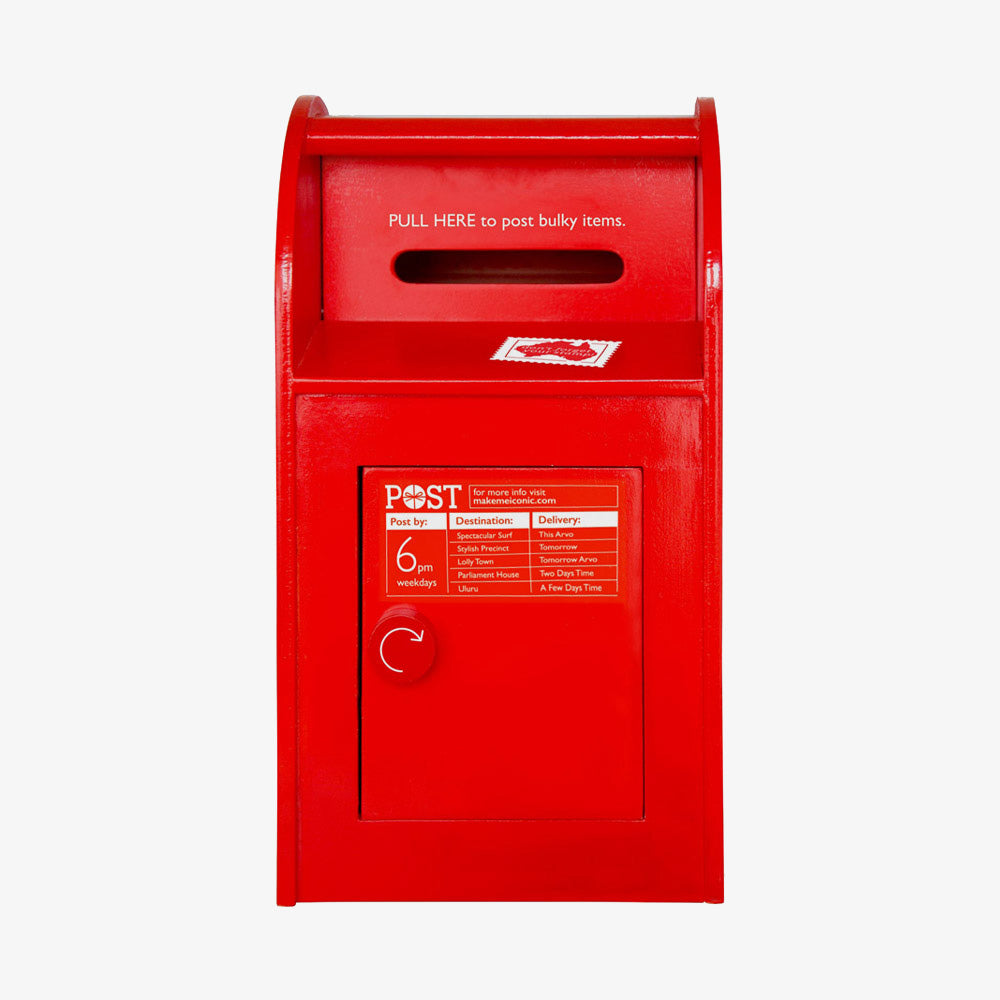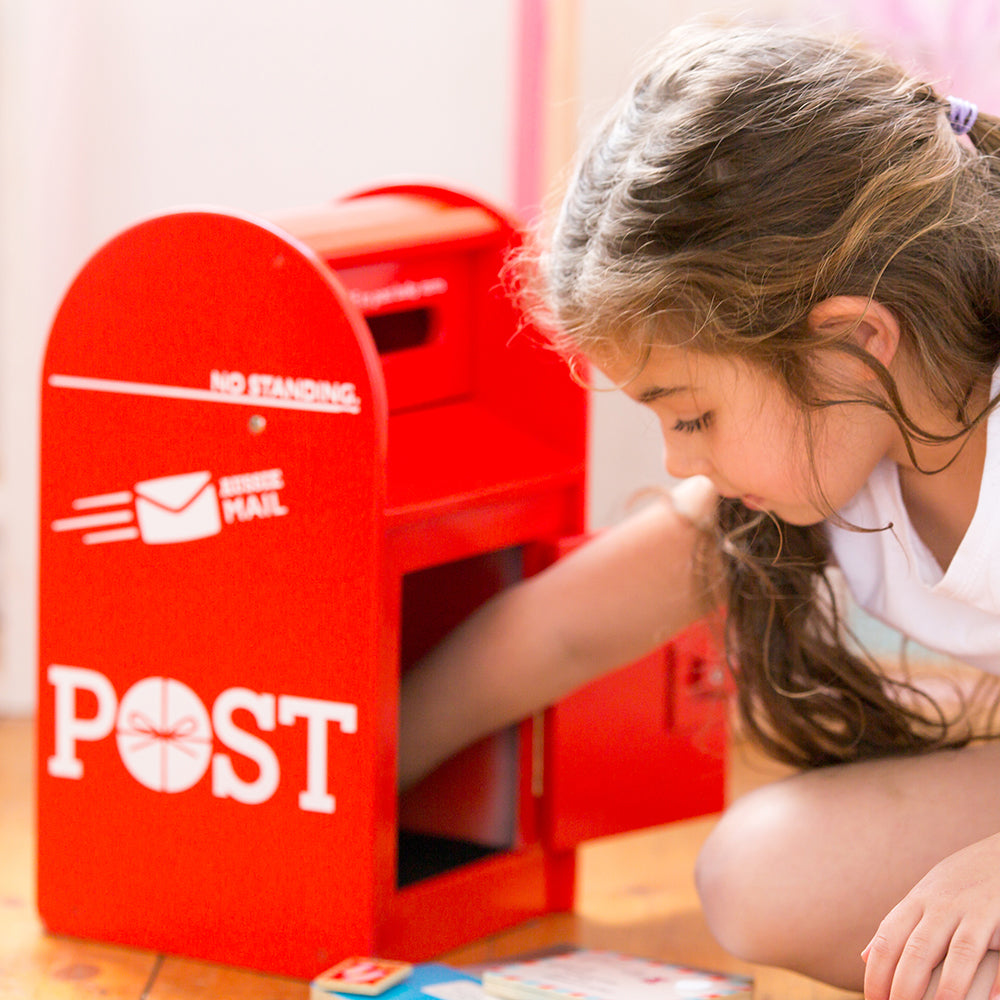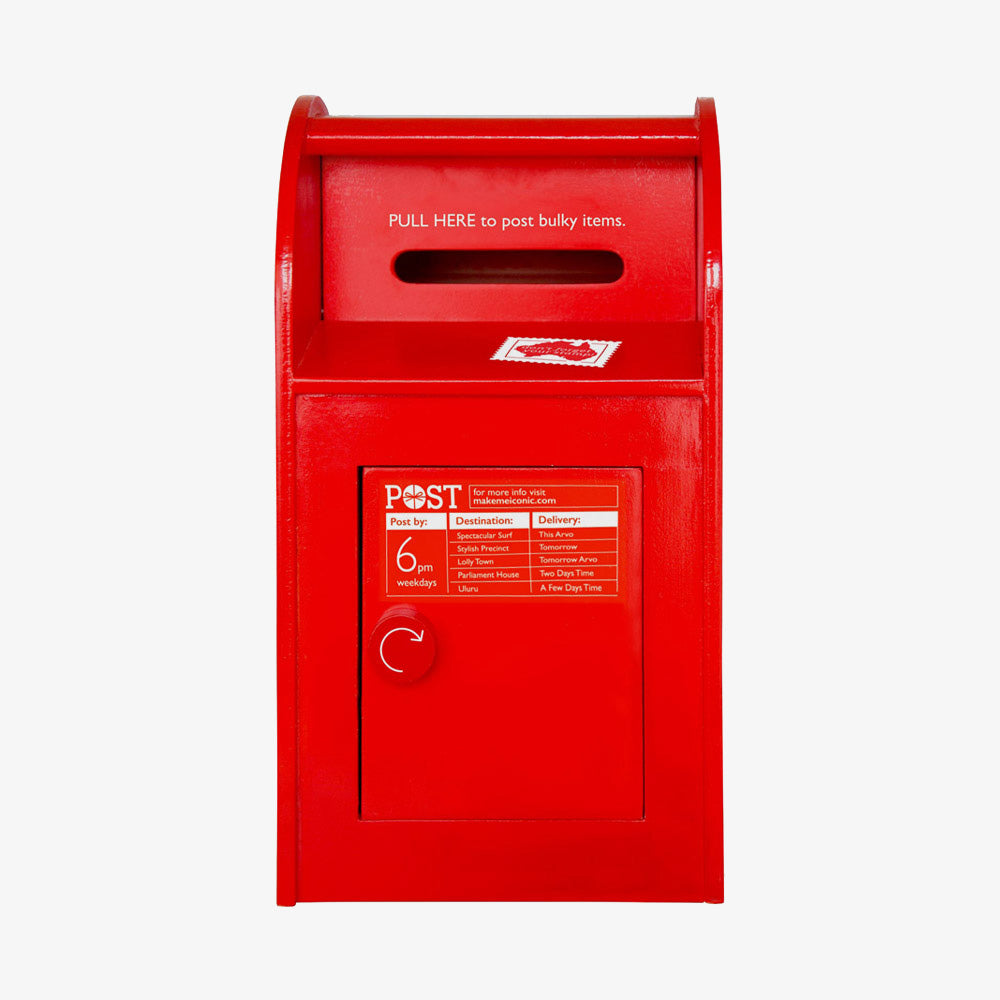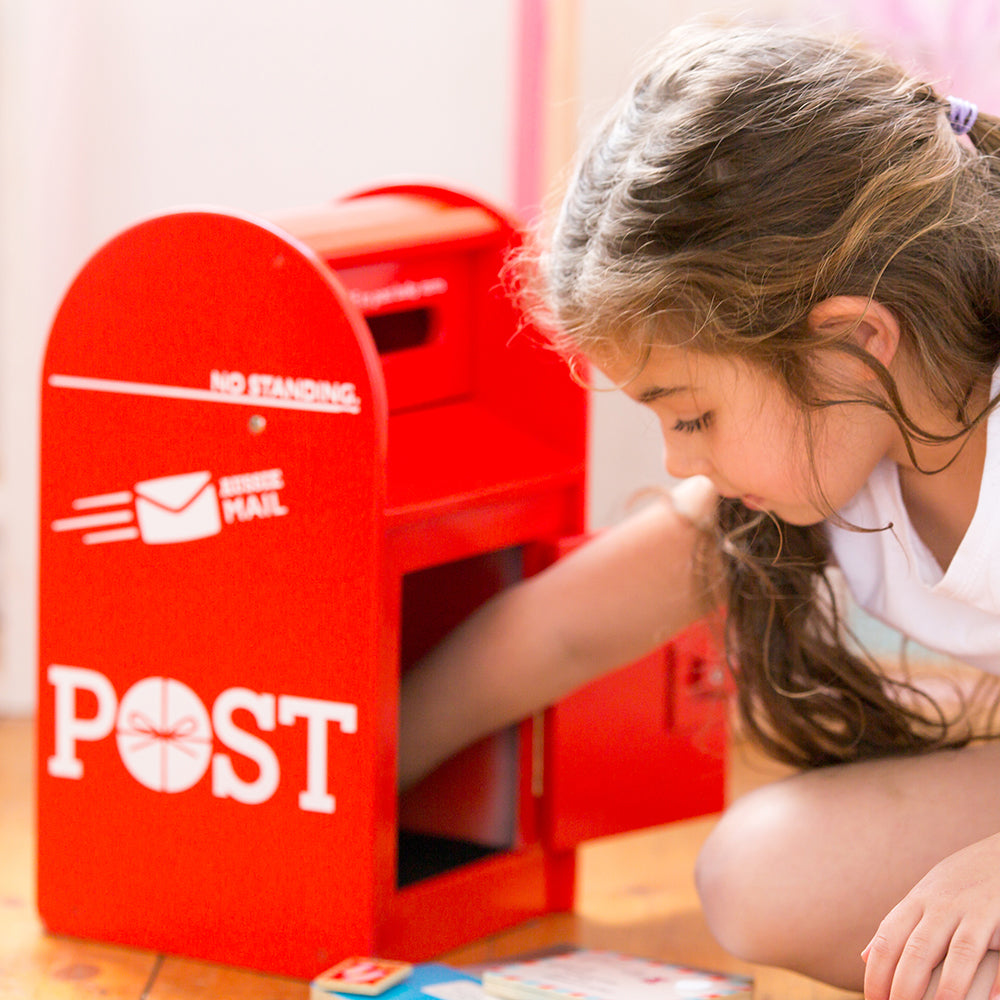 ICONIC TOY - AUSTRALIAN POST BOX
In a digital age the iconic red post box is becoming ever more rare. But the big red box still sits down the end of the street, waiting for your postcards, love letters and, yes even your bills. For a generation that may see the end of the post as we know it, we have lovingly designed this bit of history for them to enjoy. Don't forget the stamp. This wonderful creation comes complete with 6 mix & match wooden stamps and 6 envelopes/postcards.
It has a pull down slot to post letters just like an iconic Australia Post Box. Little hands can attach wooden stamps to the wooden letters and/or postcards for imaginative pretend play using self sticking Velcro. Place your own Tooth Fairy or Santa letters in this wonderful post box to extend you play.
Ages 3 years +
Sturdy wooden construction
Authentic red Australian Post Box design and colors
17.5cm (L) x 34.5cm (H) x 18.5cm (W)
Complete with 6 wooden stamps and 6 envelopes/postcards for pretend play
Designed to comply with Australian toy standards and using non toxic paints
Make Me Iconic own the © copyright of this toy
Comes packaged in a beautiful cardboard box with padding for protection
Shipping is FREE on AUS orders over $100. Yay! - Standard shipping Australia-wide is $15 - International Shipping is calculated at checkout Click here for further information.
Note: these shipping charges applies only to our online retail customers only (not wholesale accounts)