FREE shipping over $130. Express Shipping Available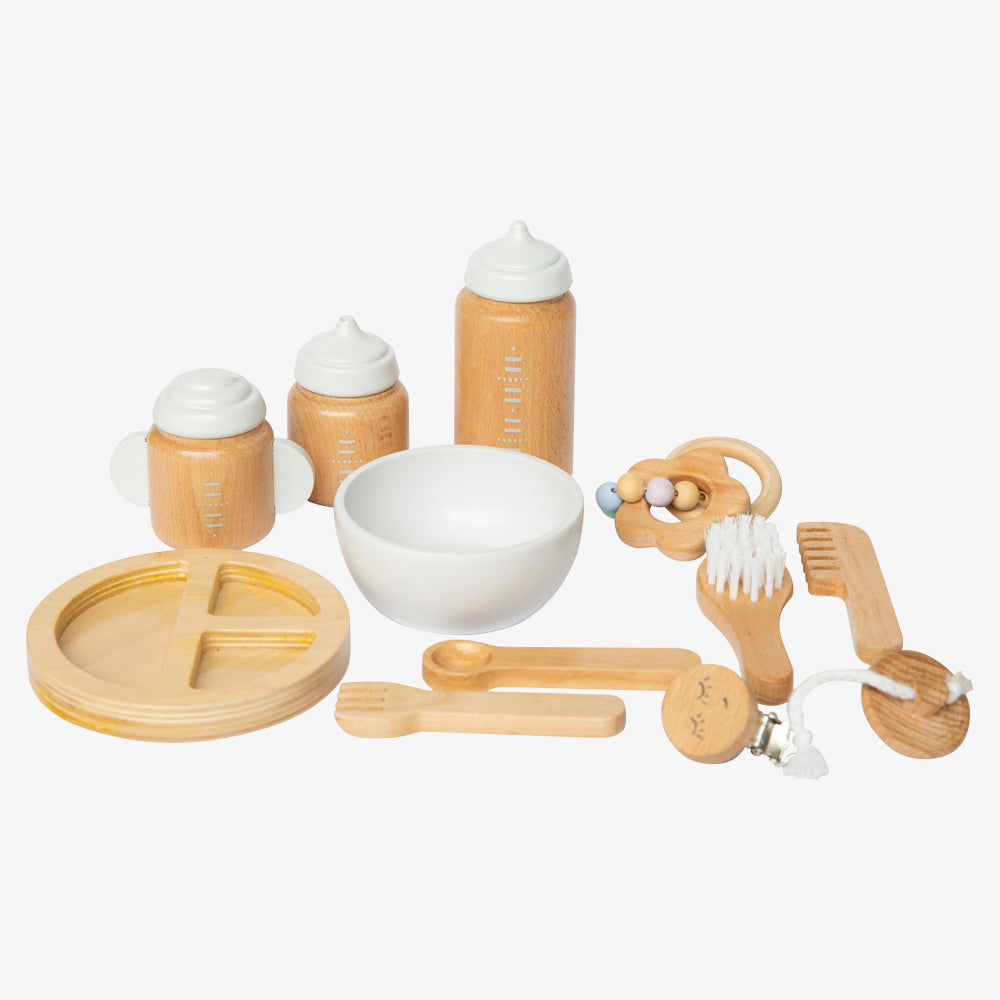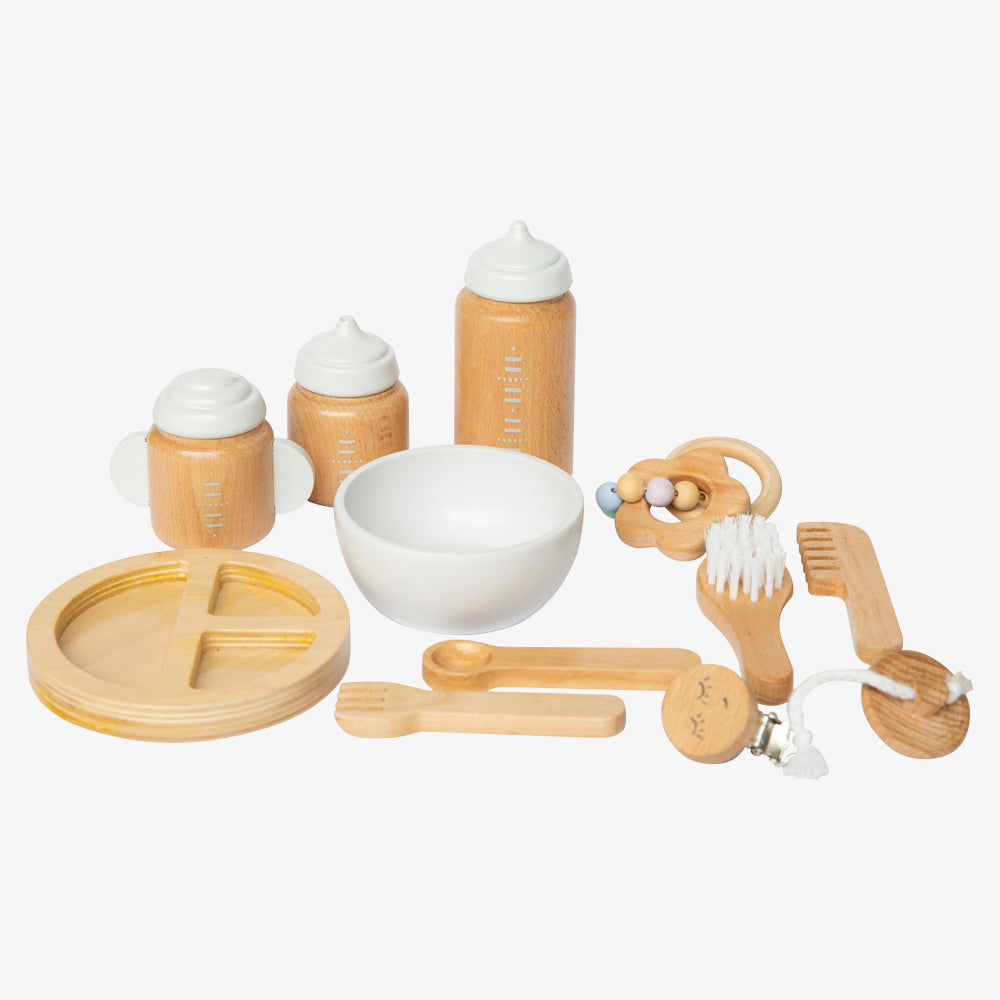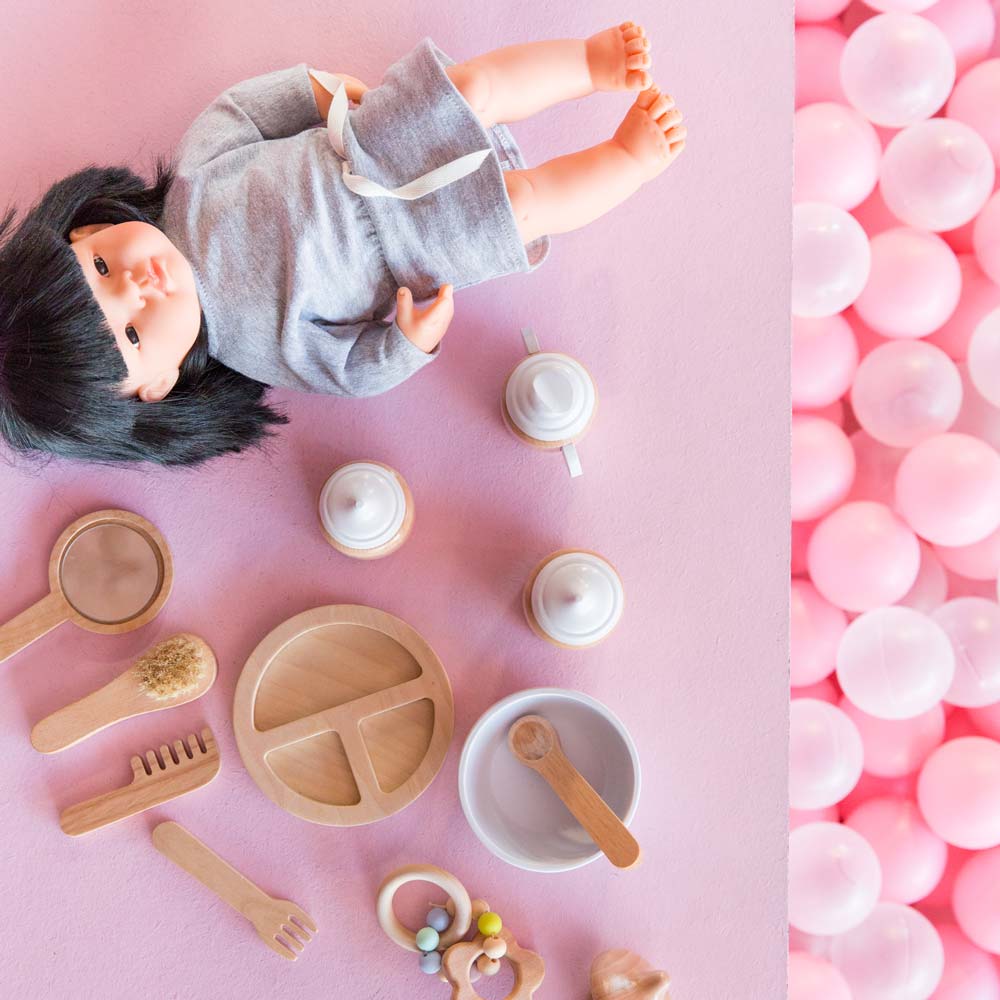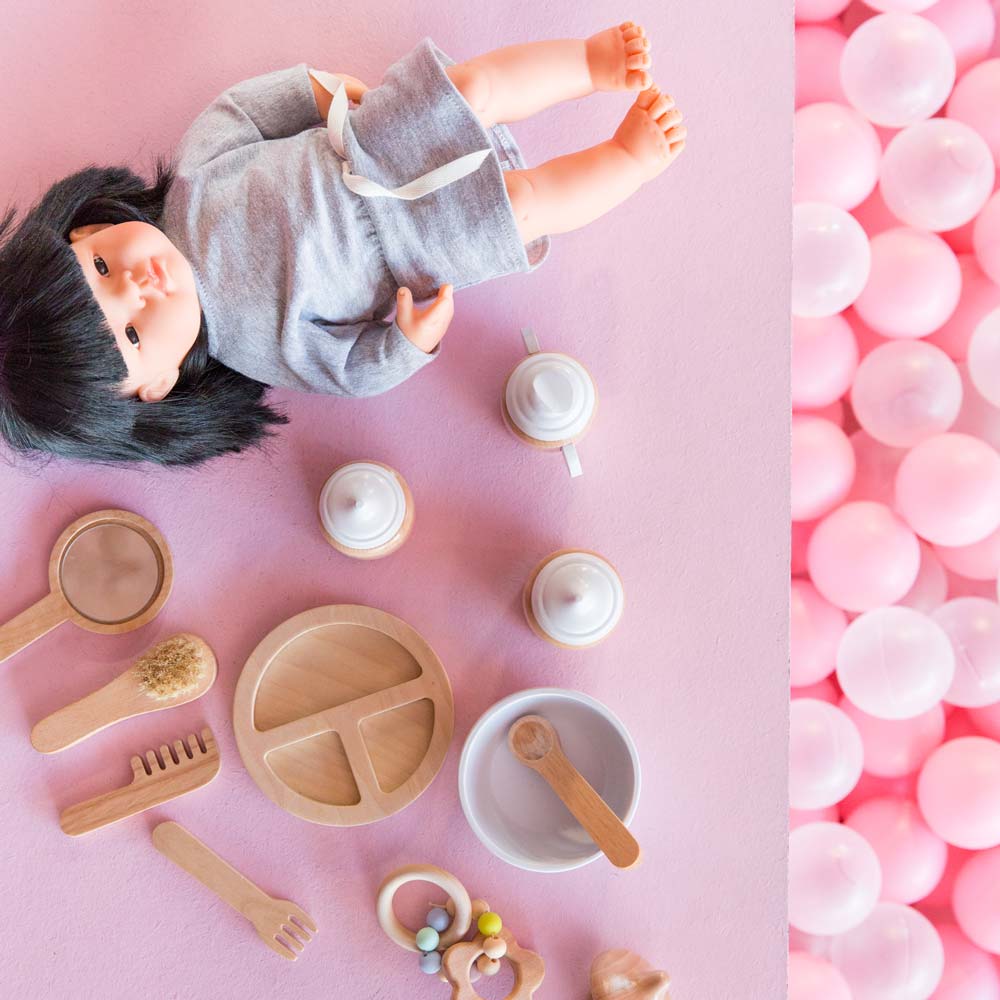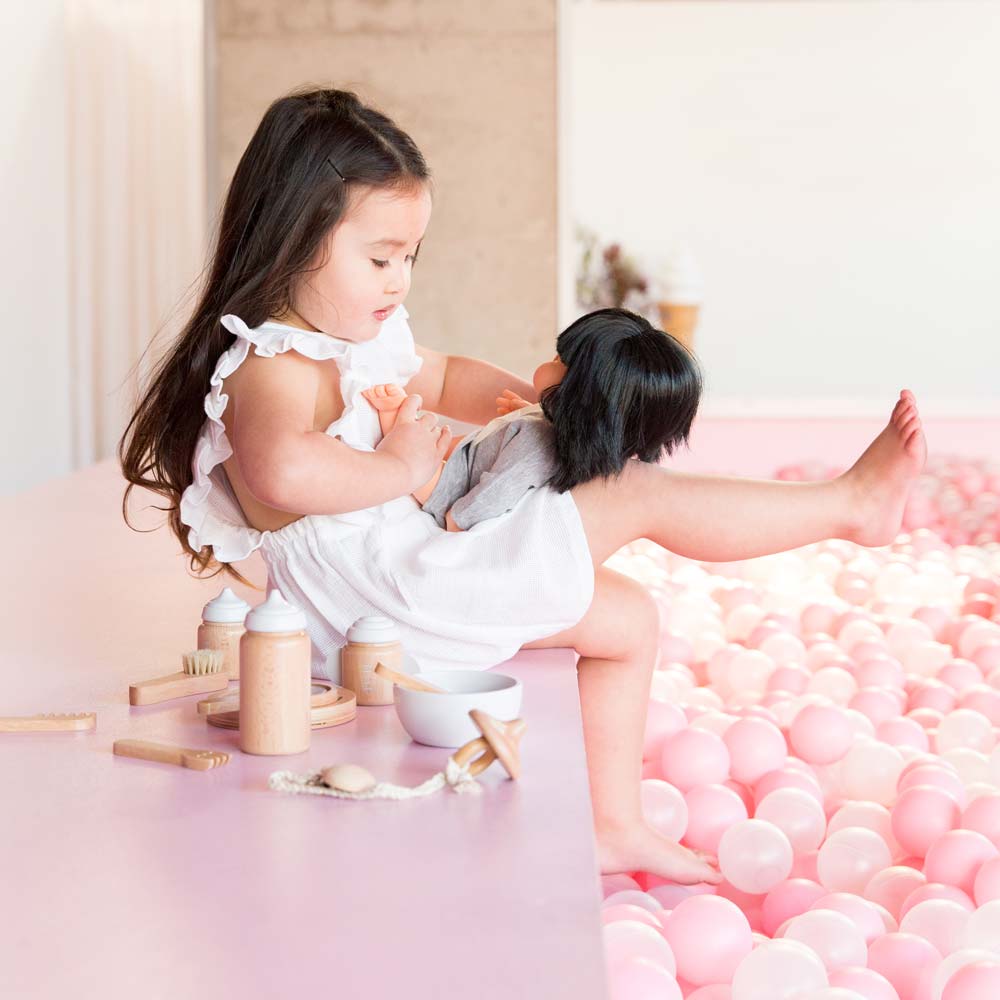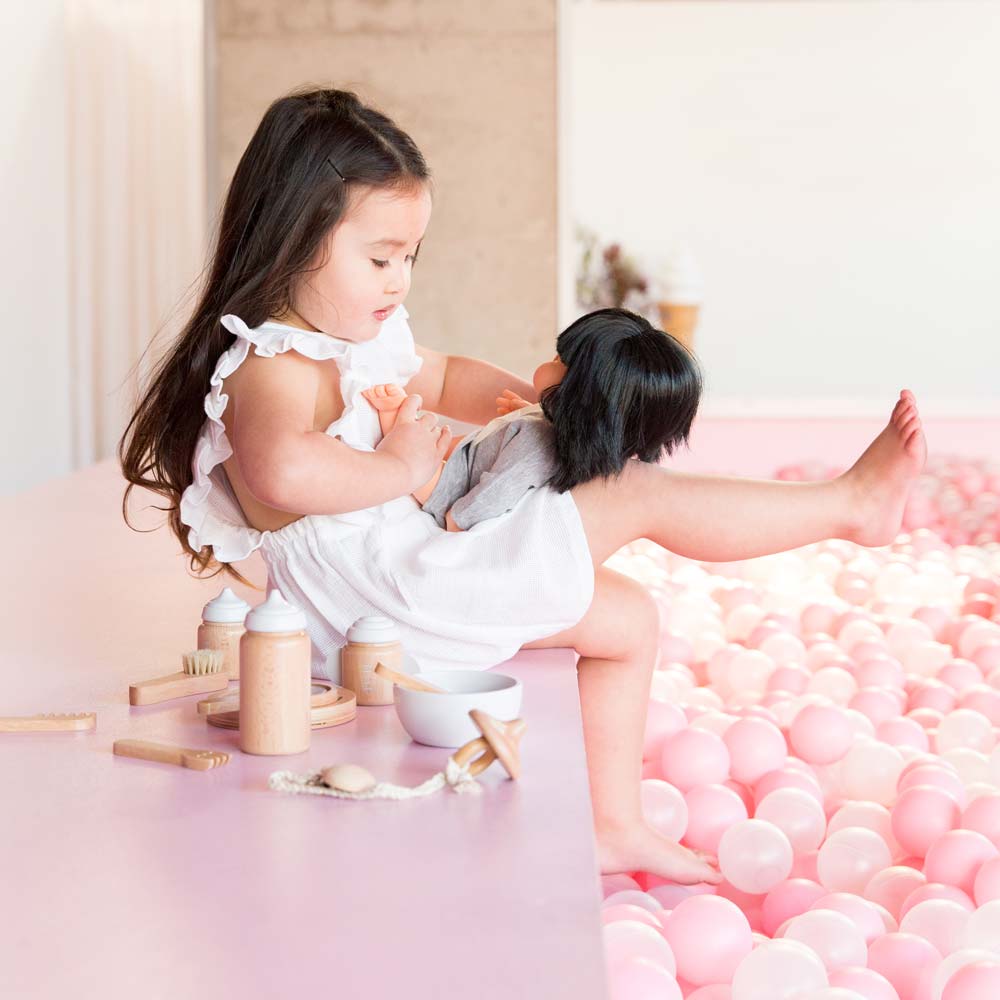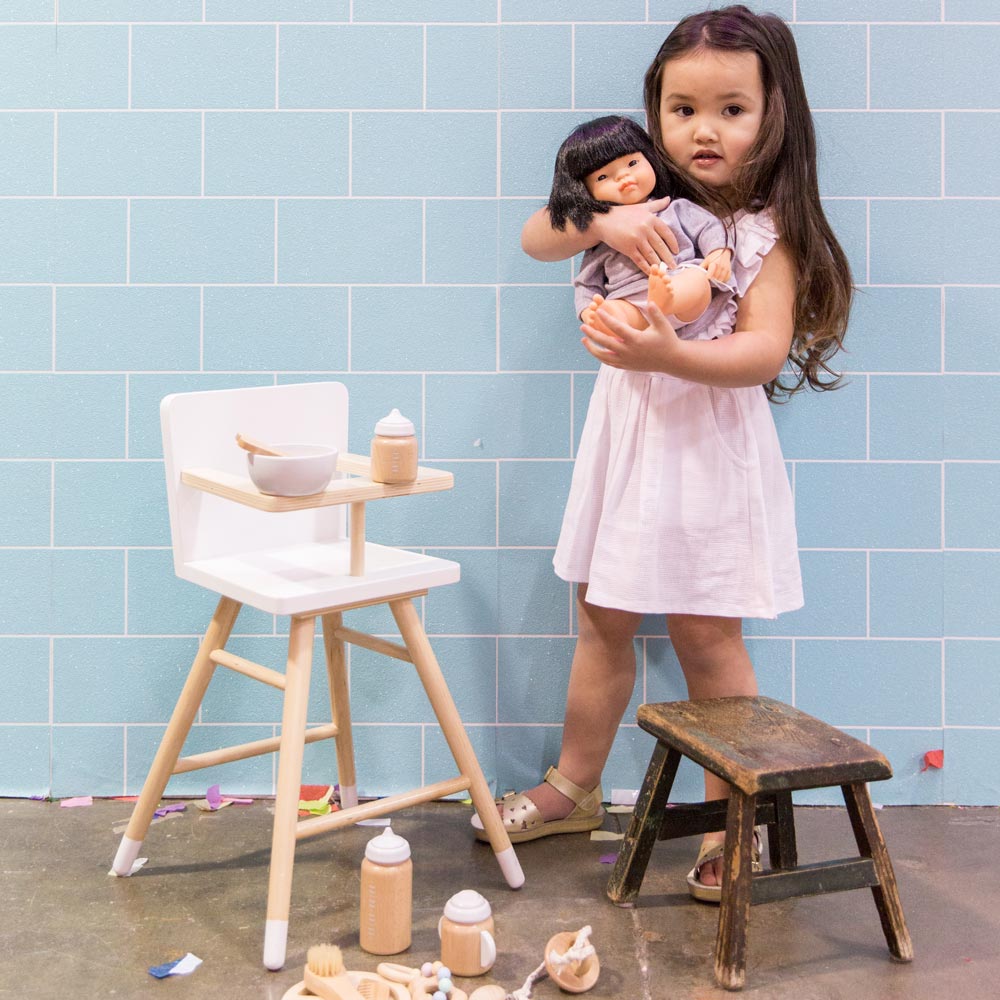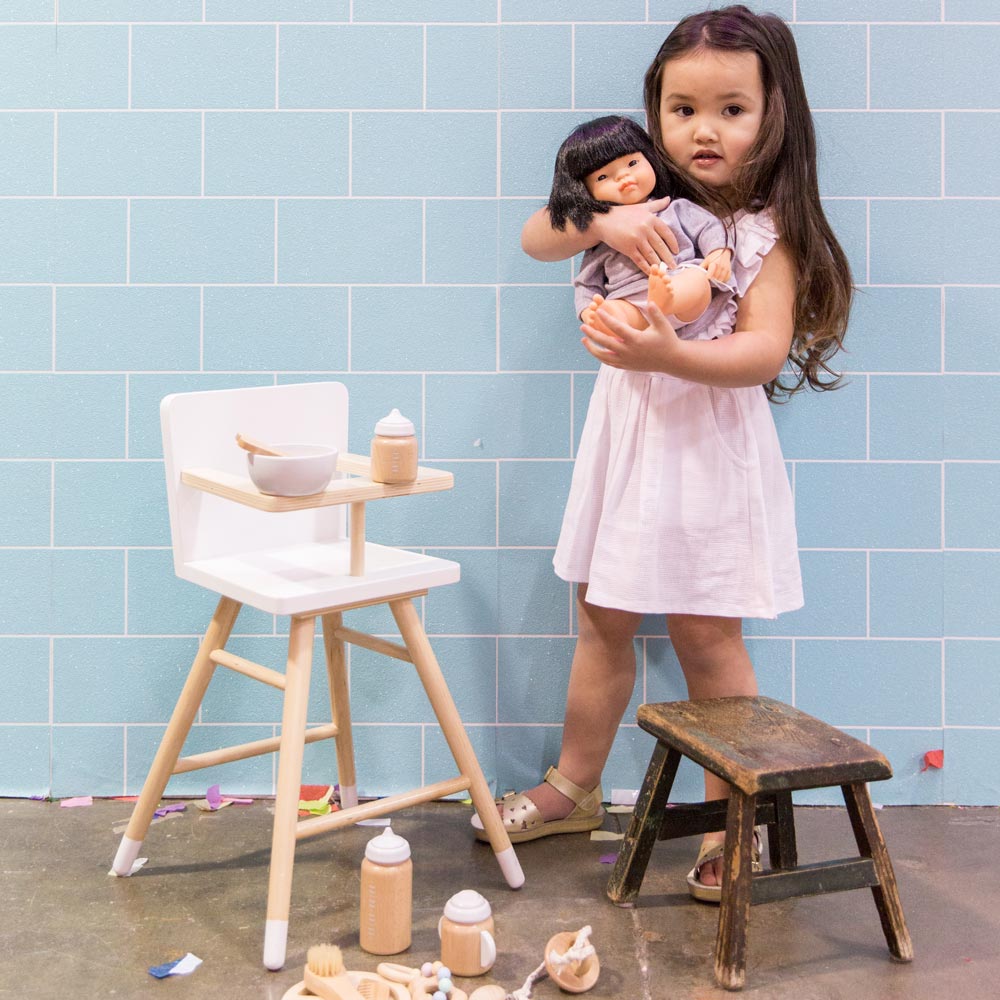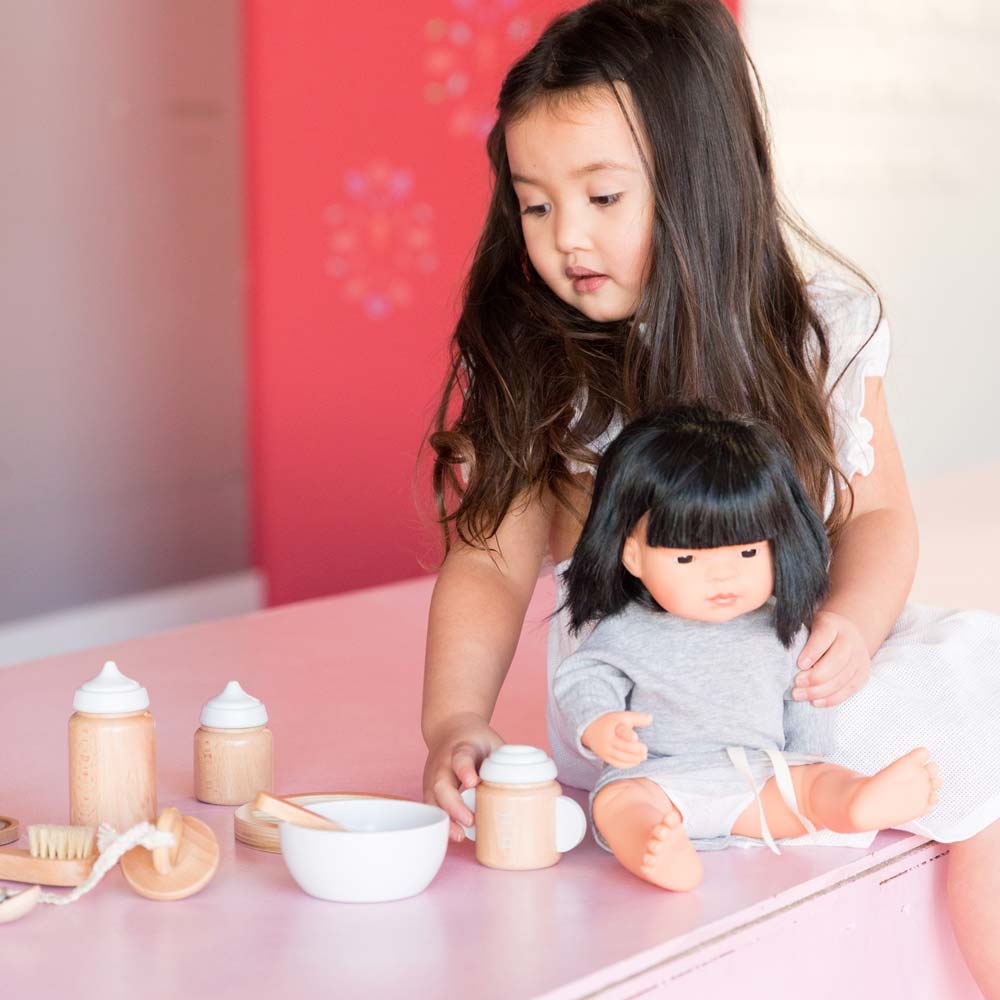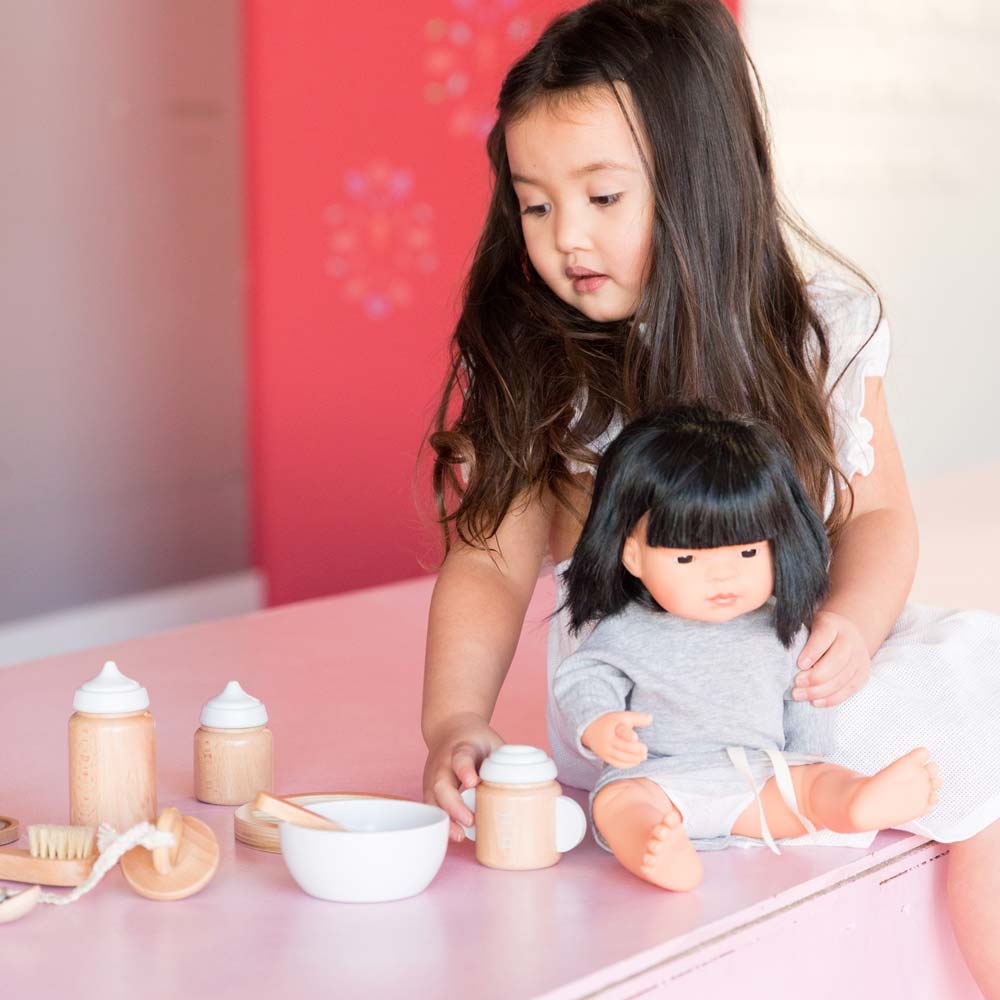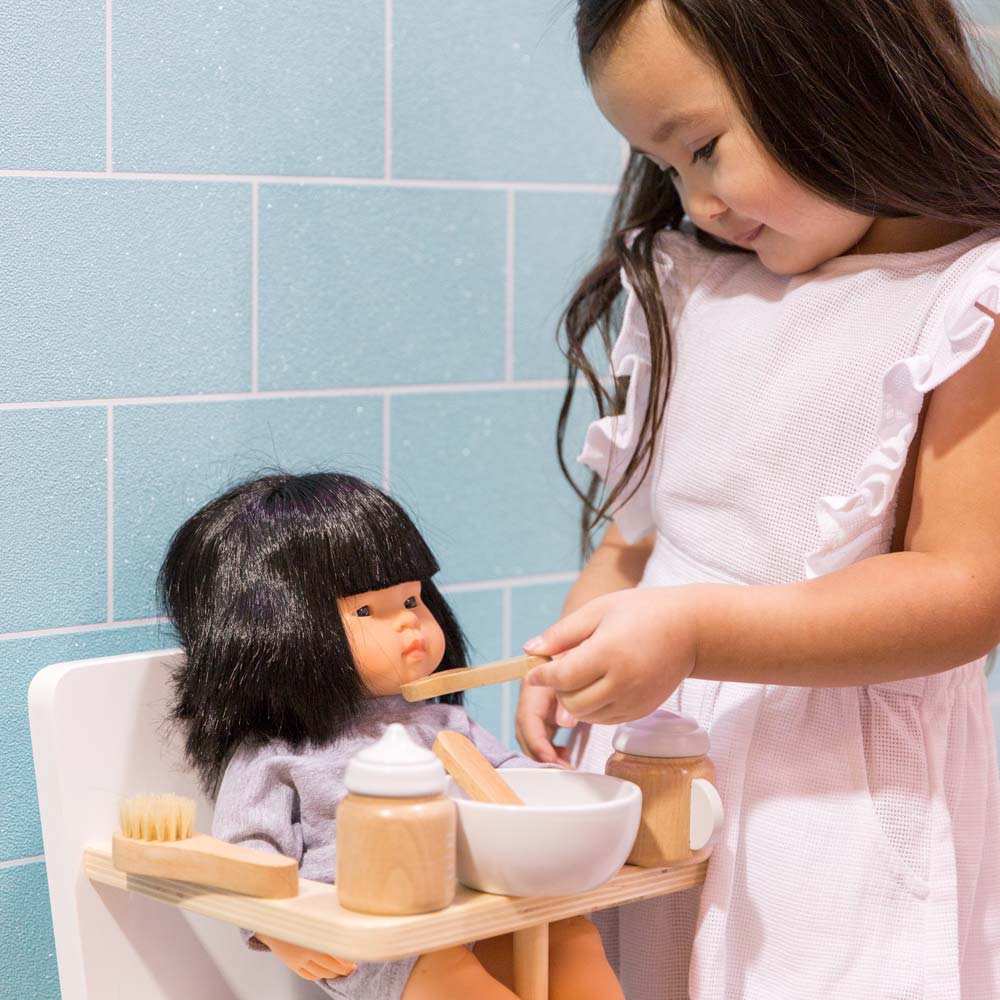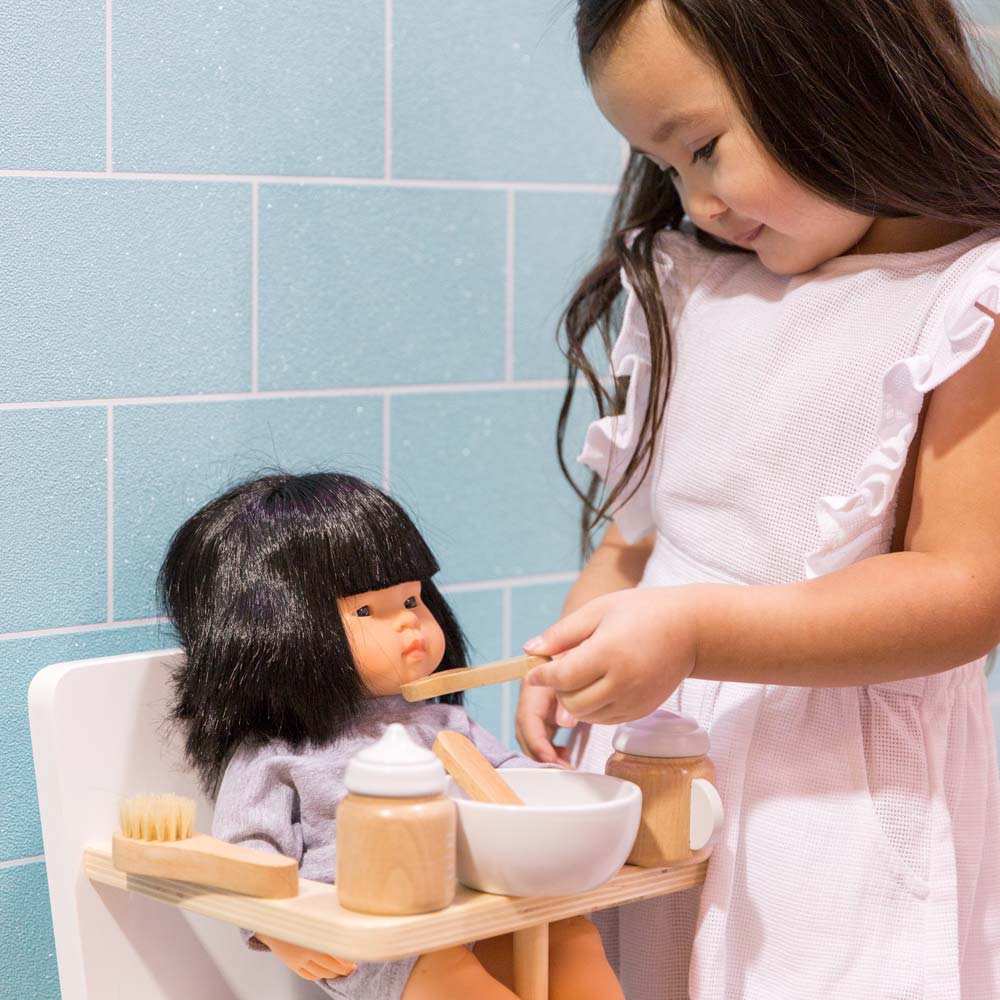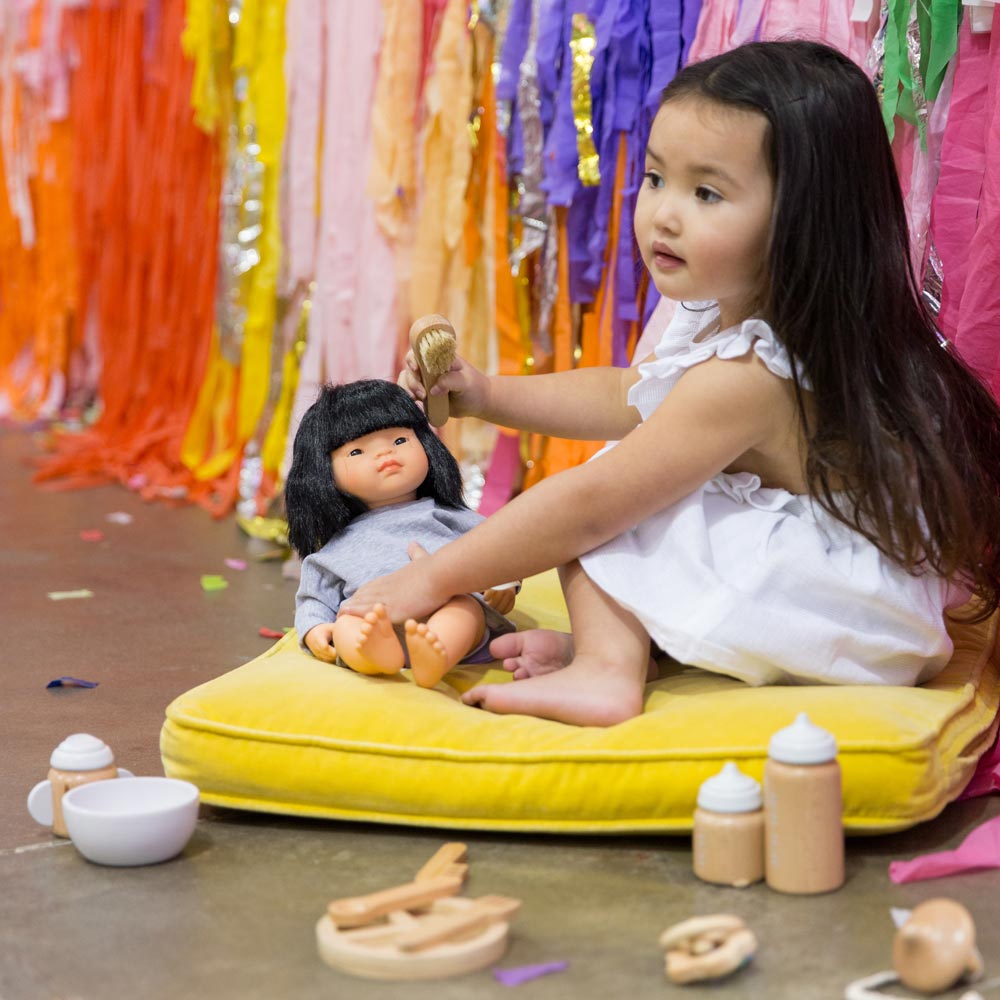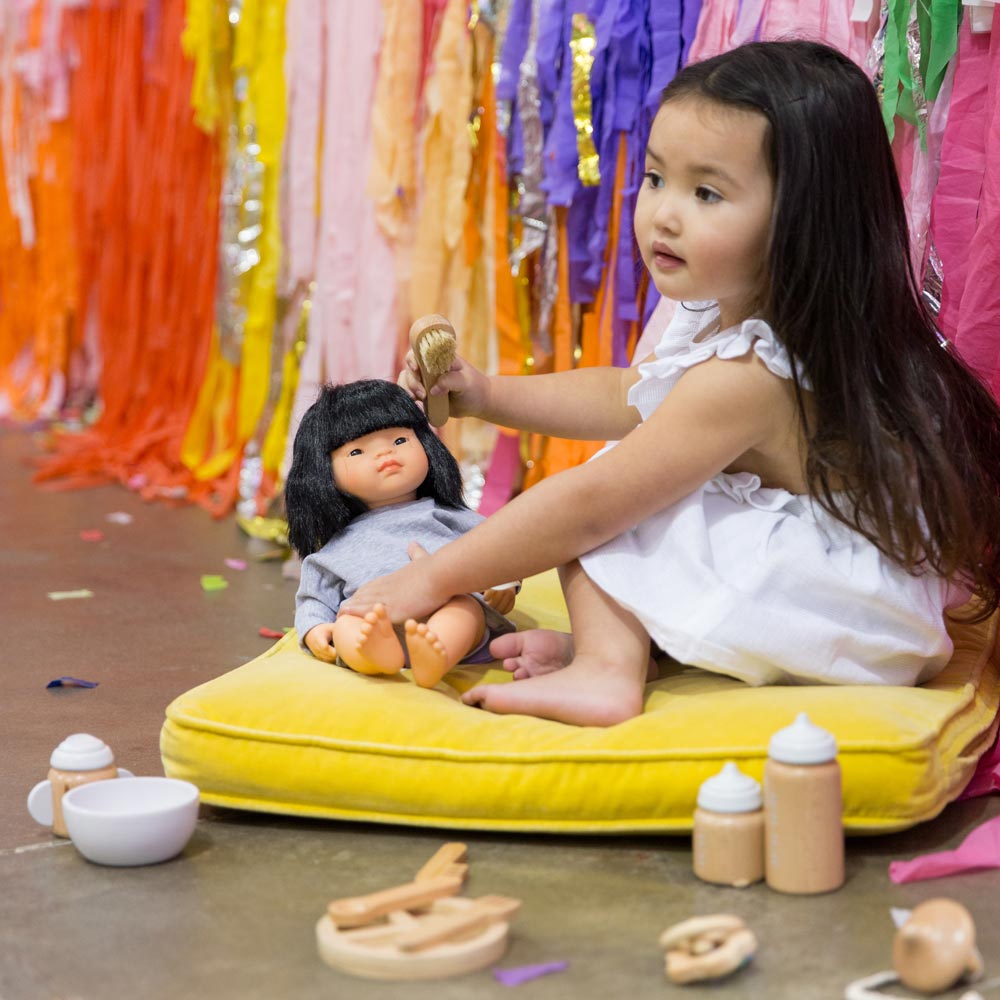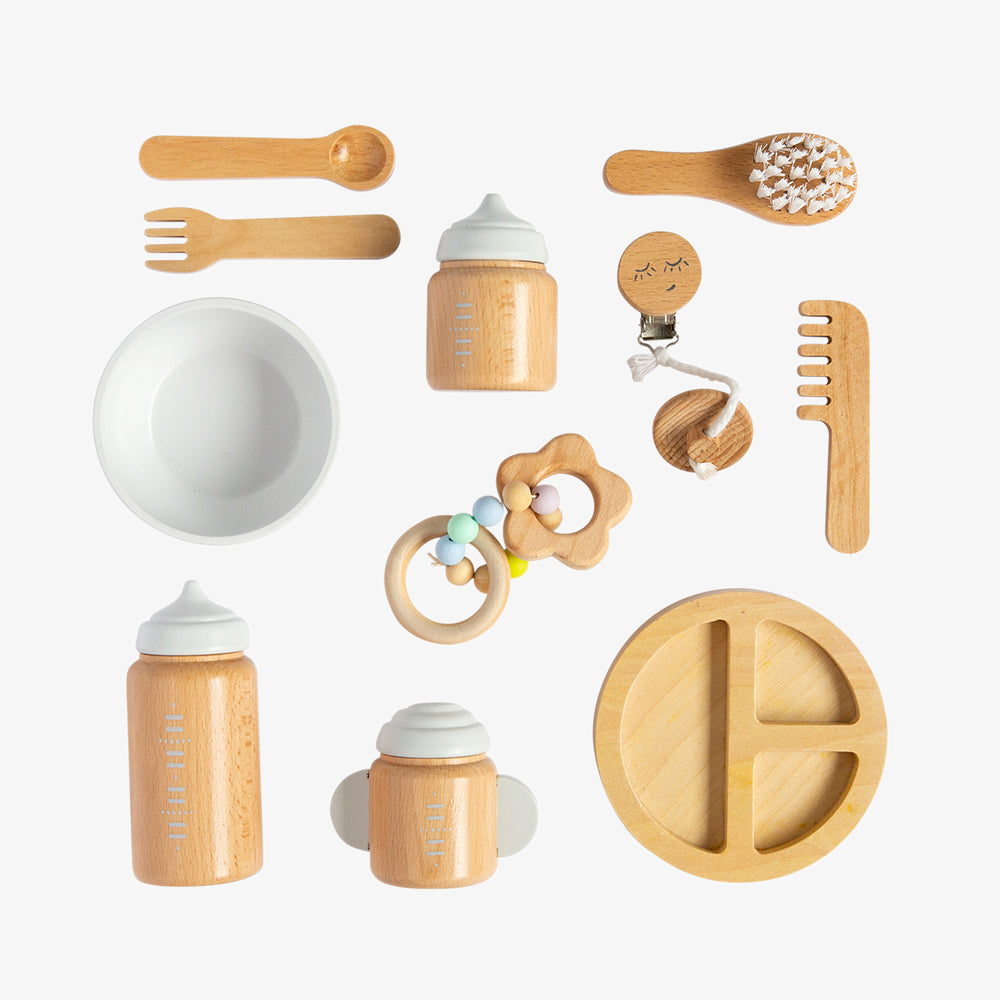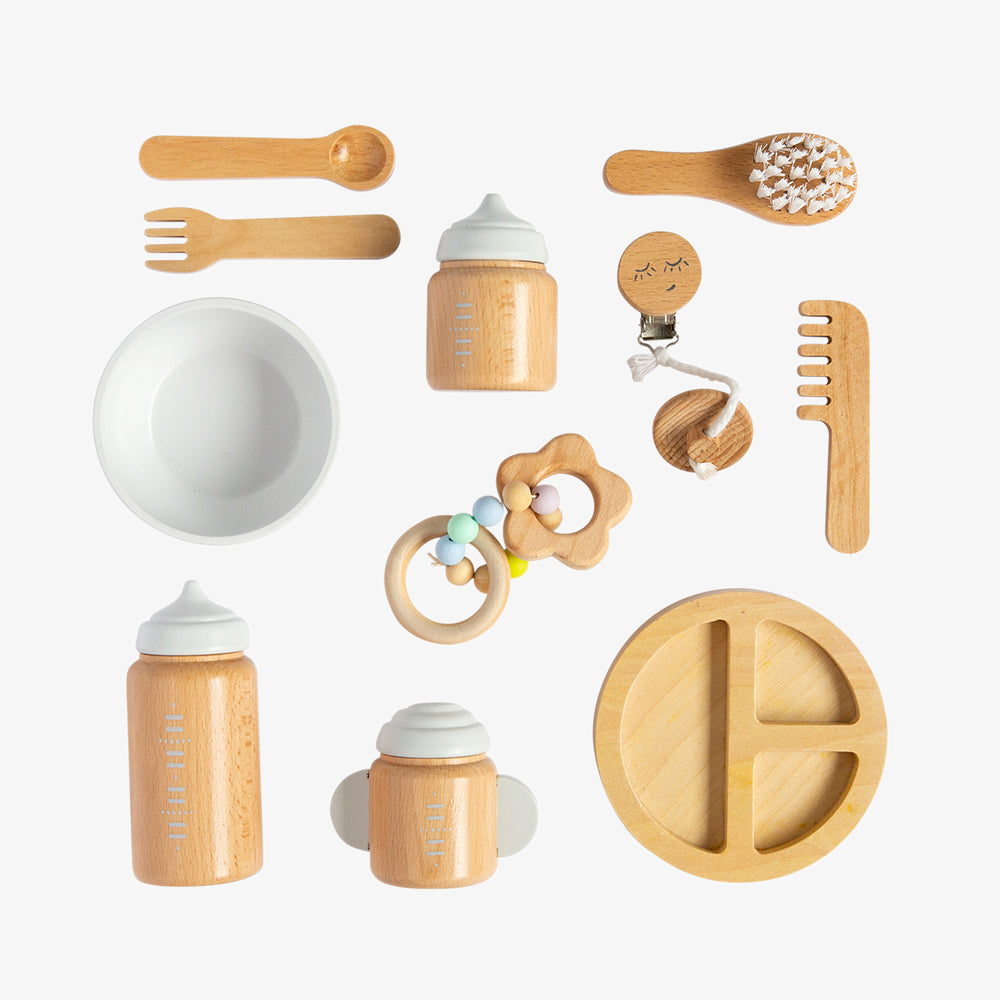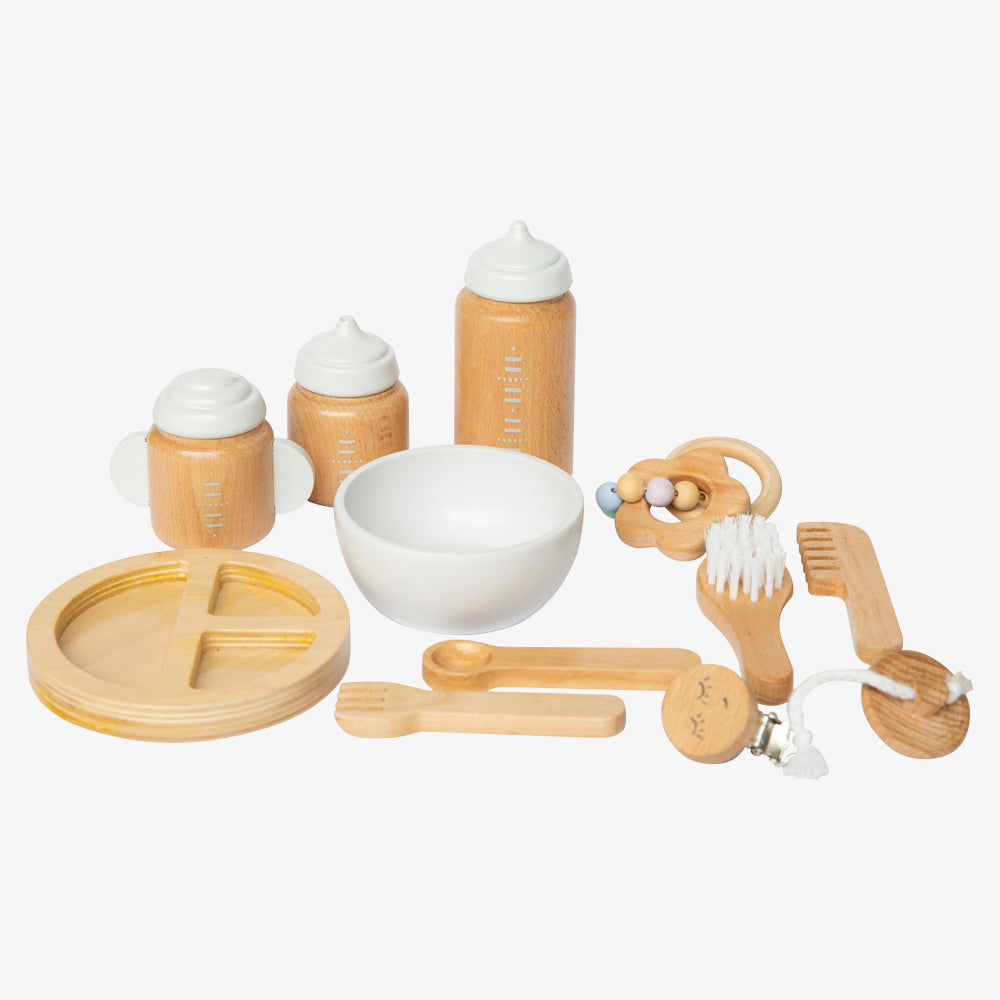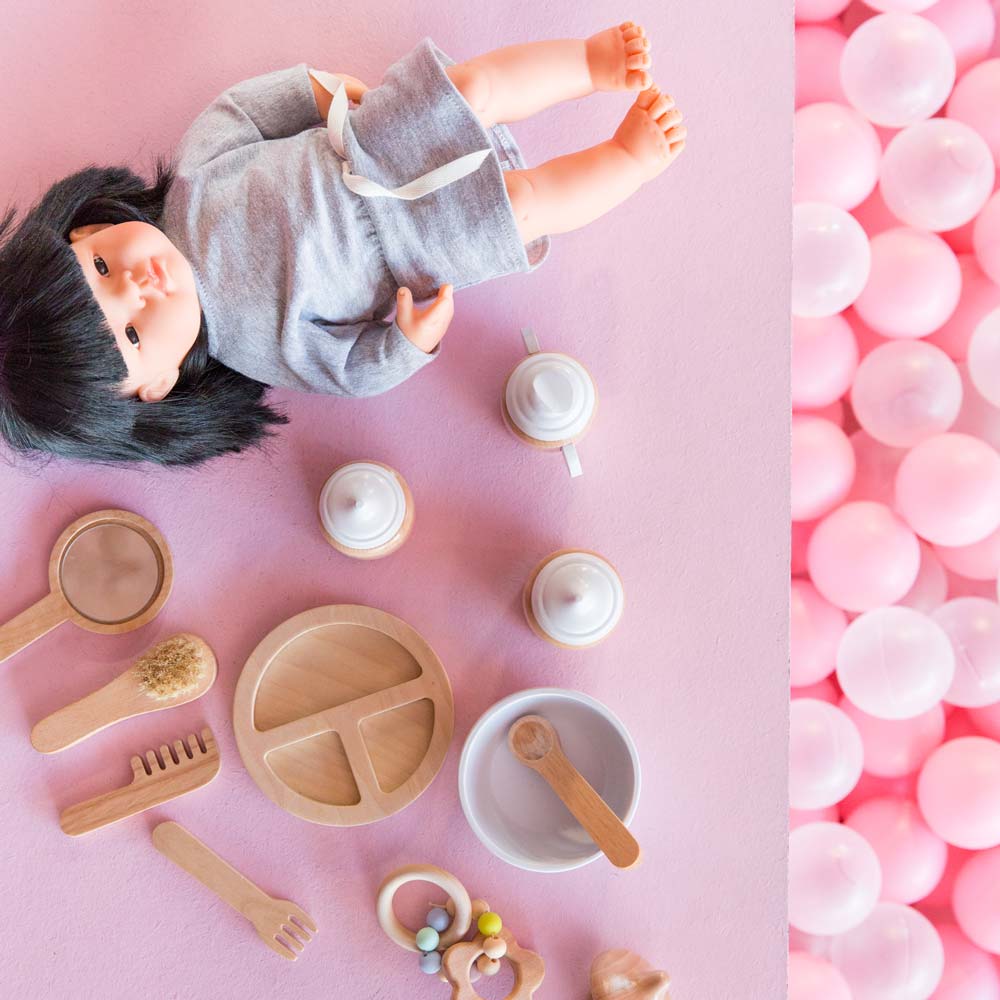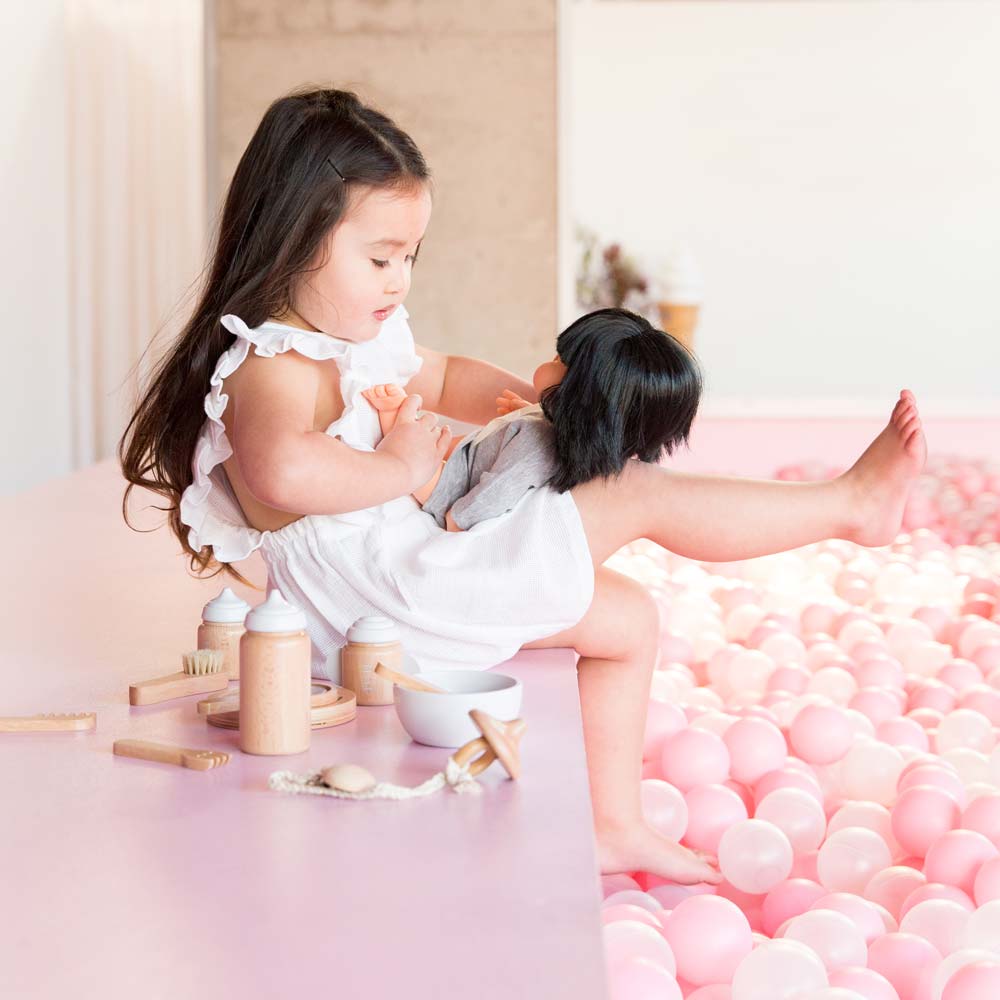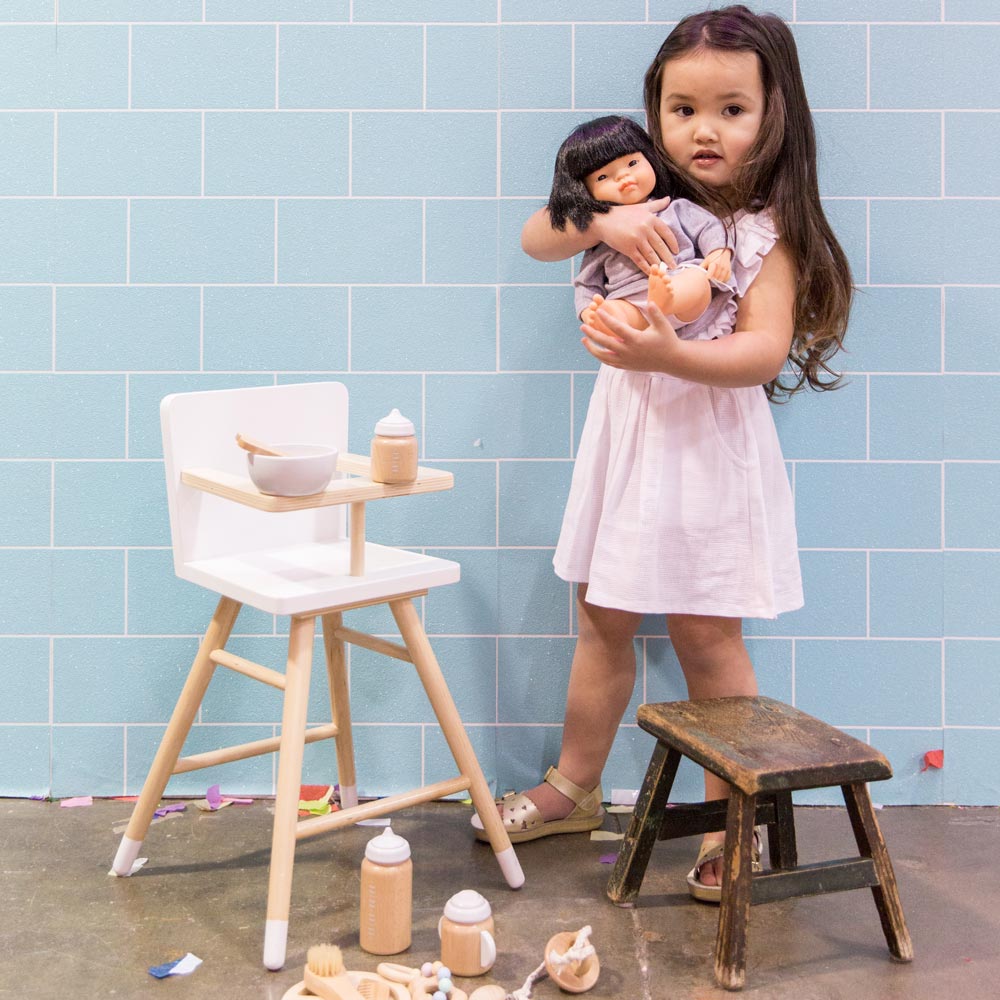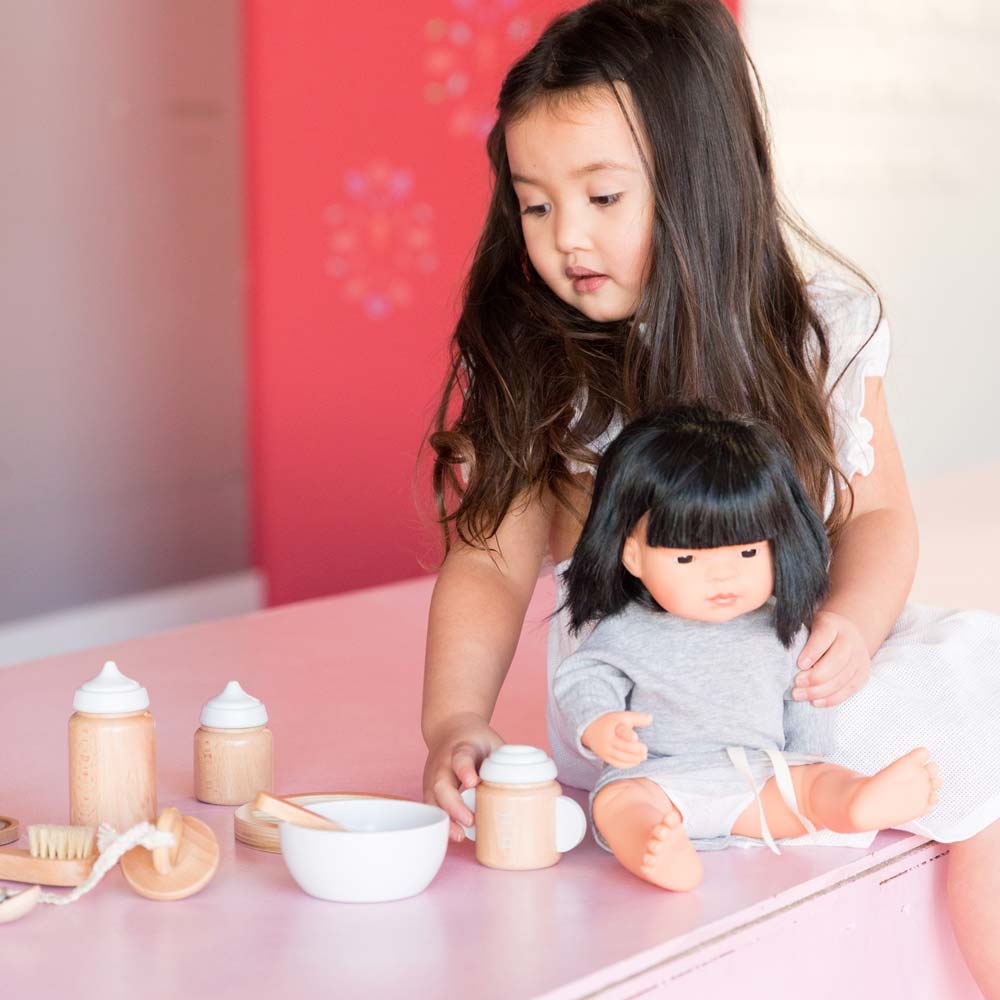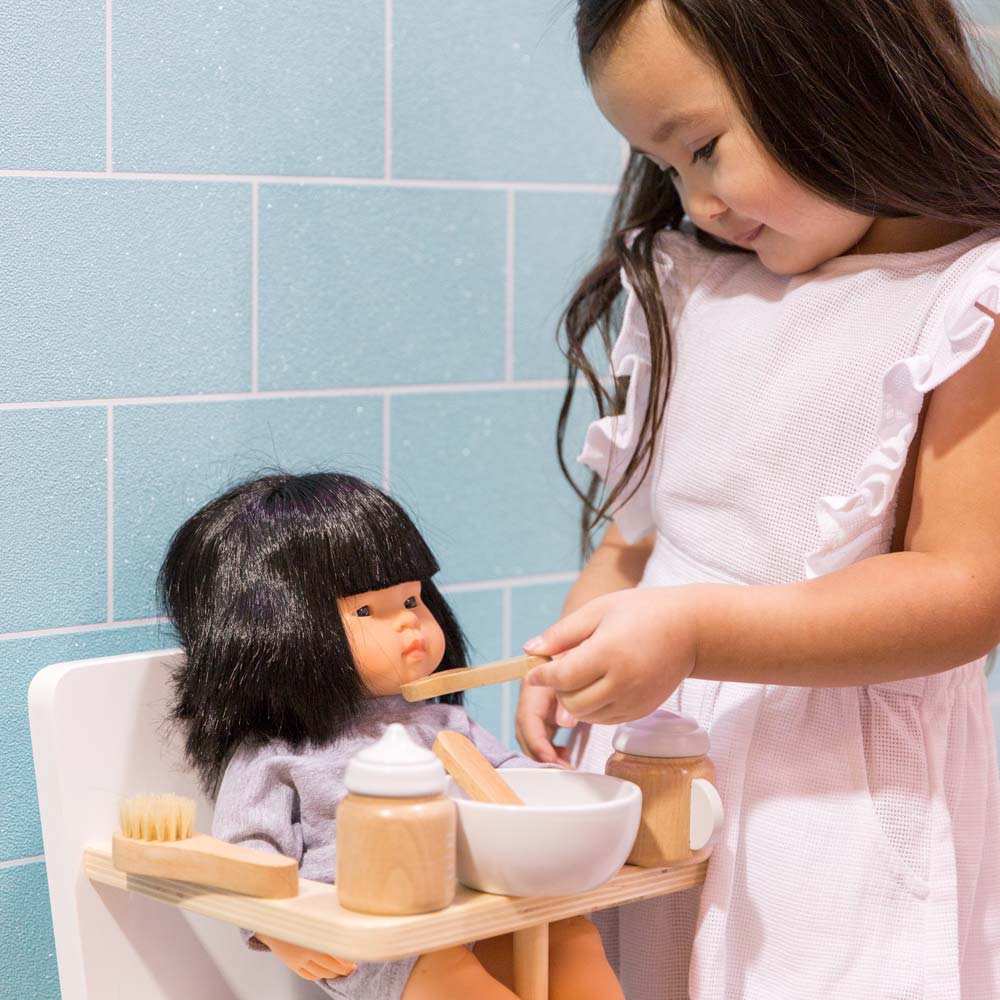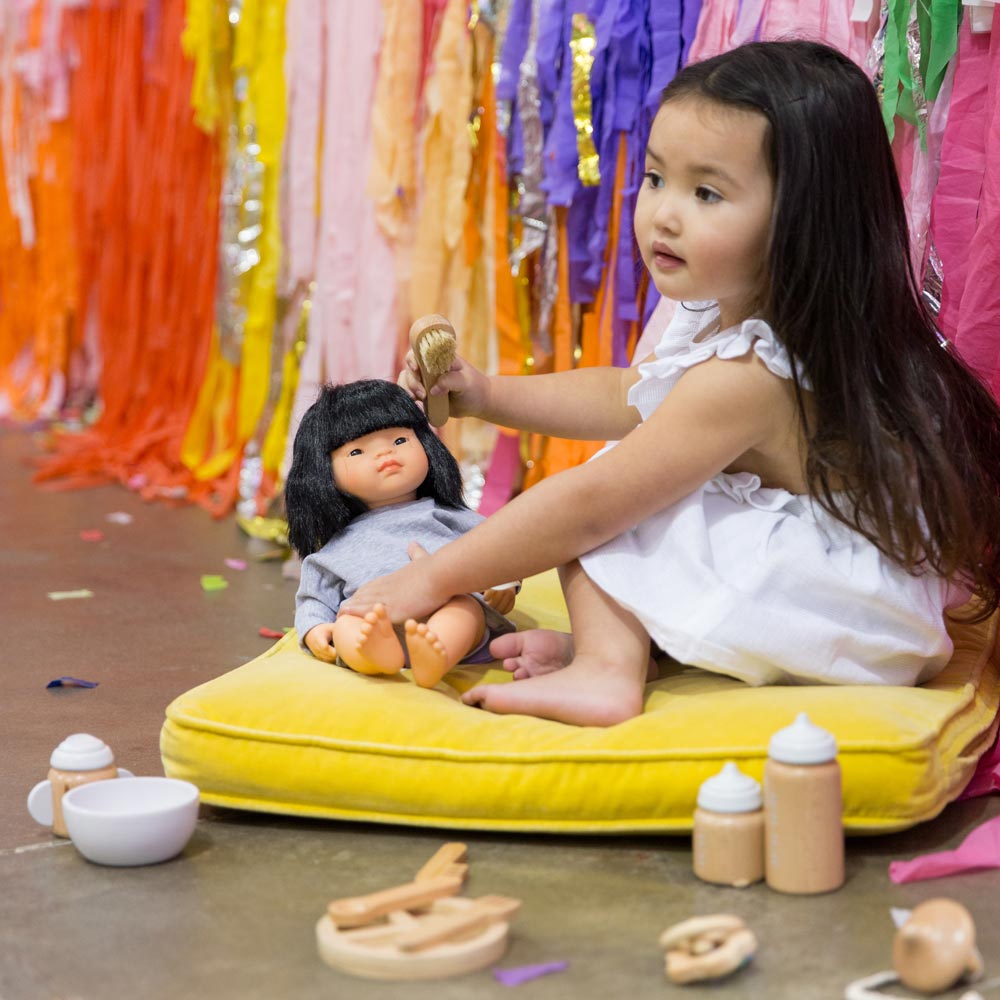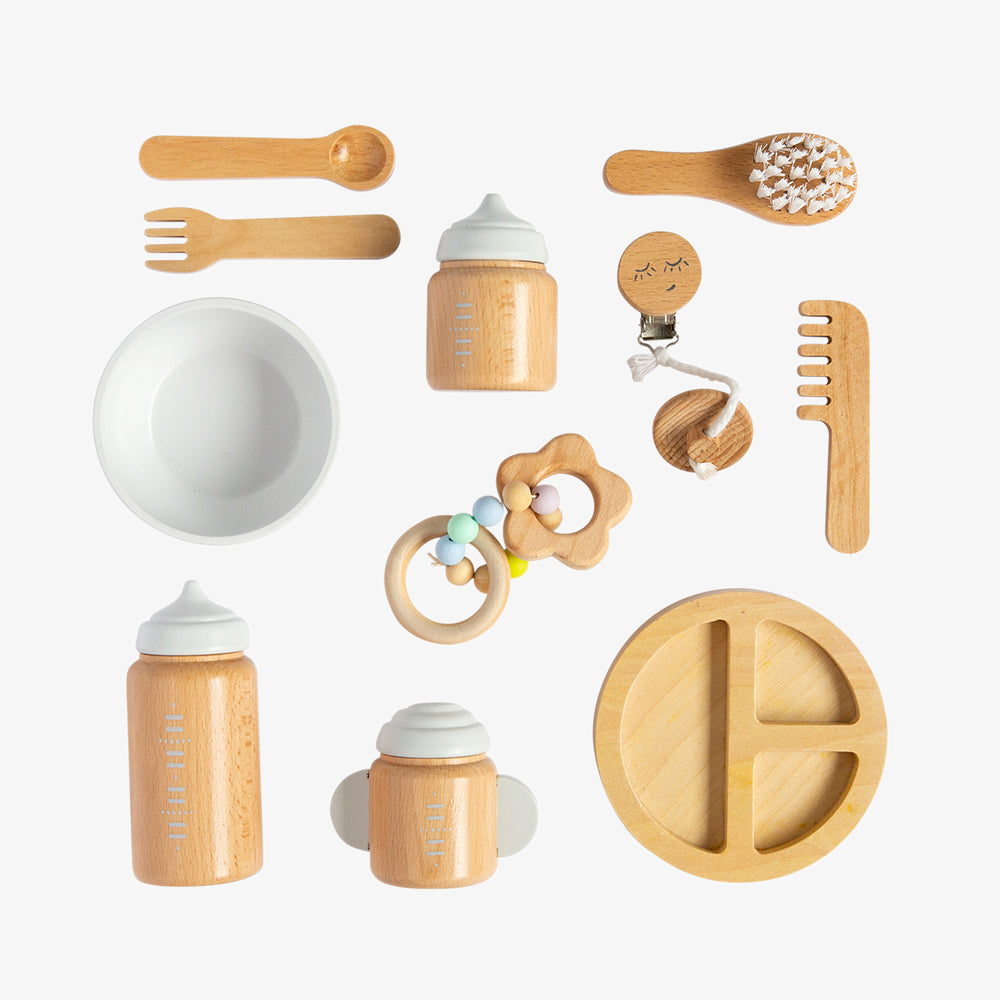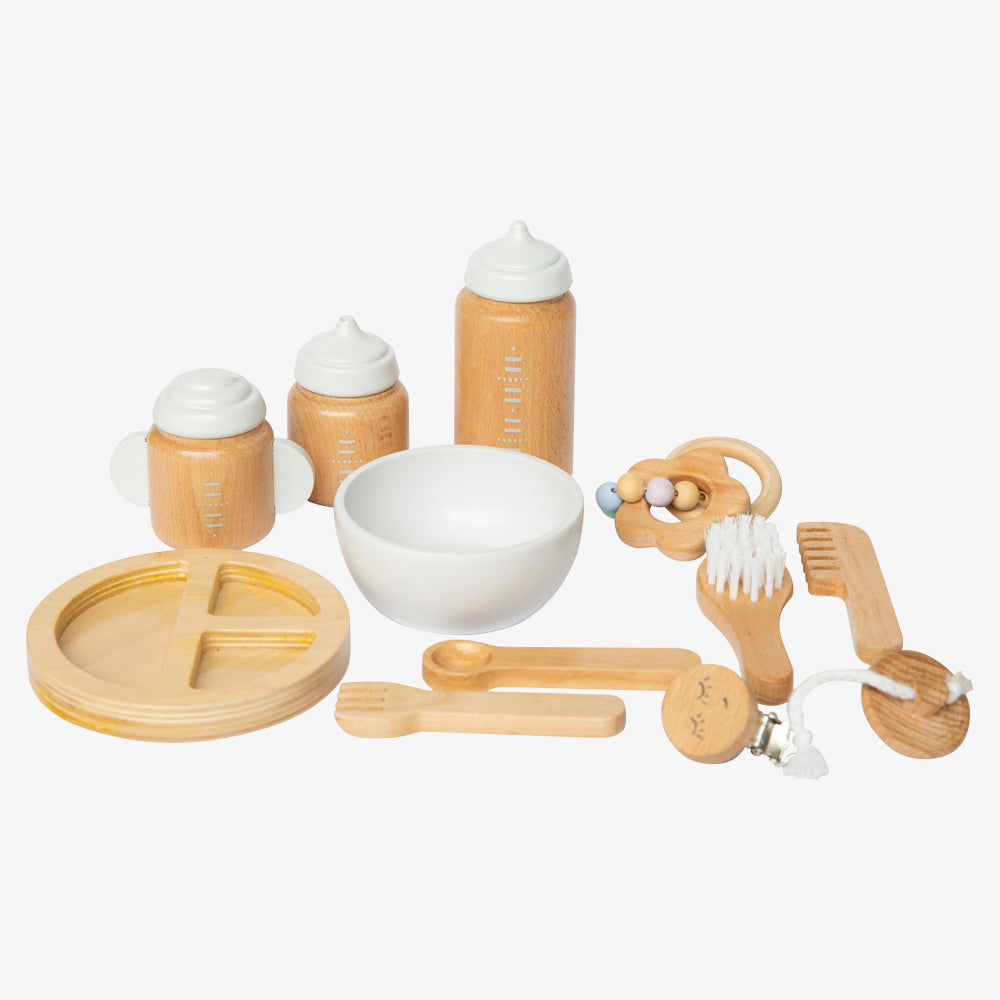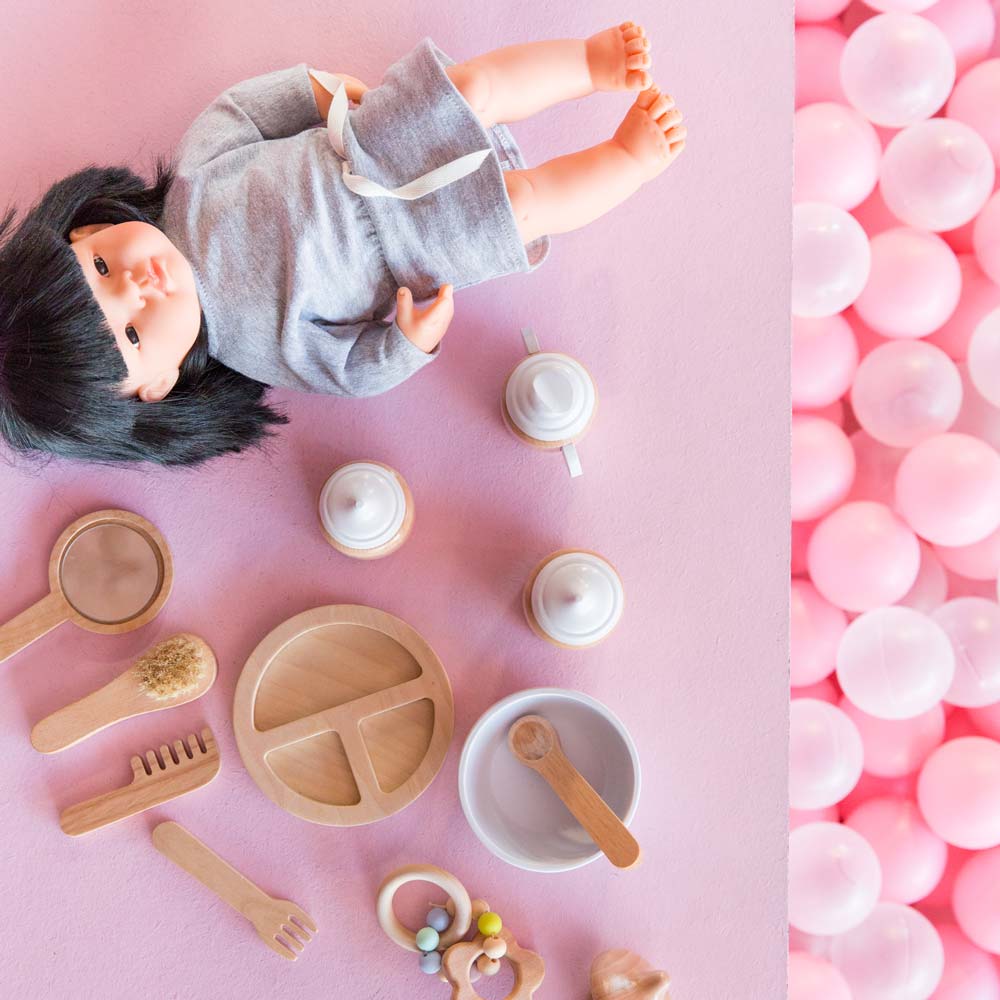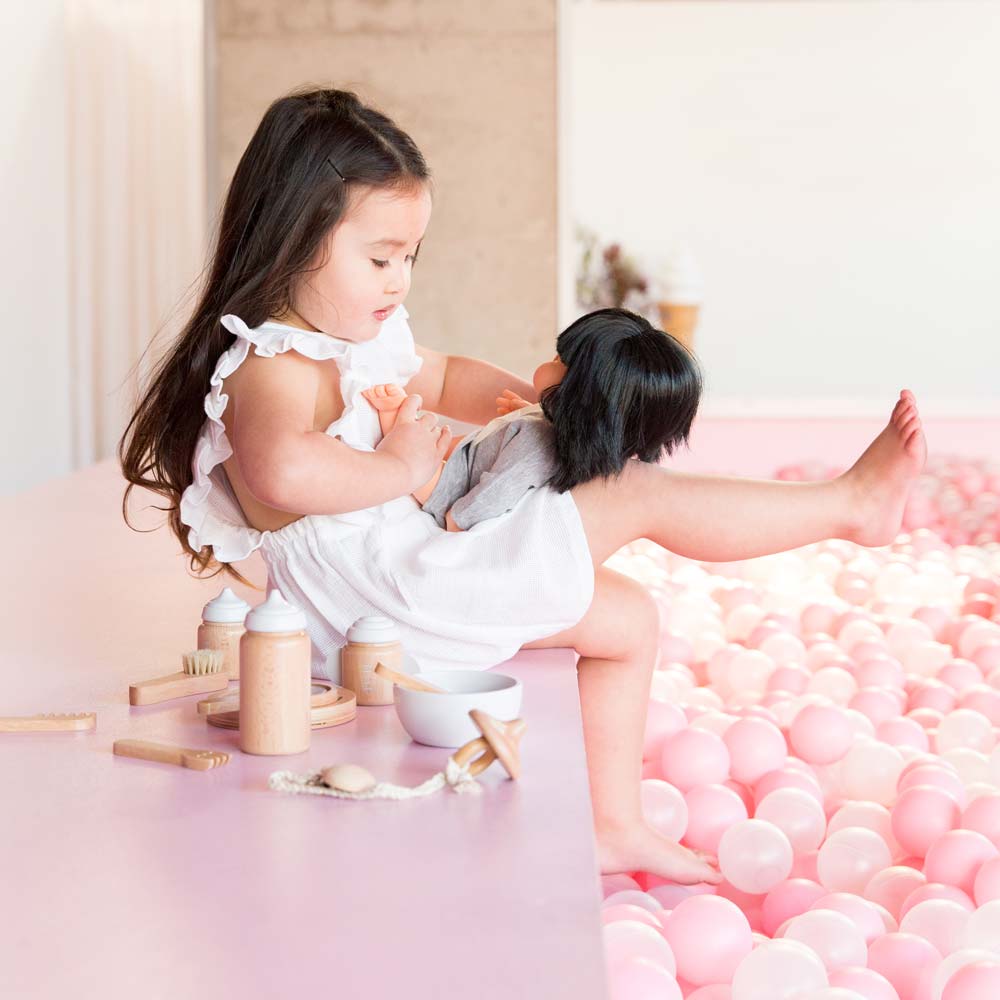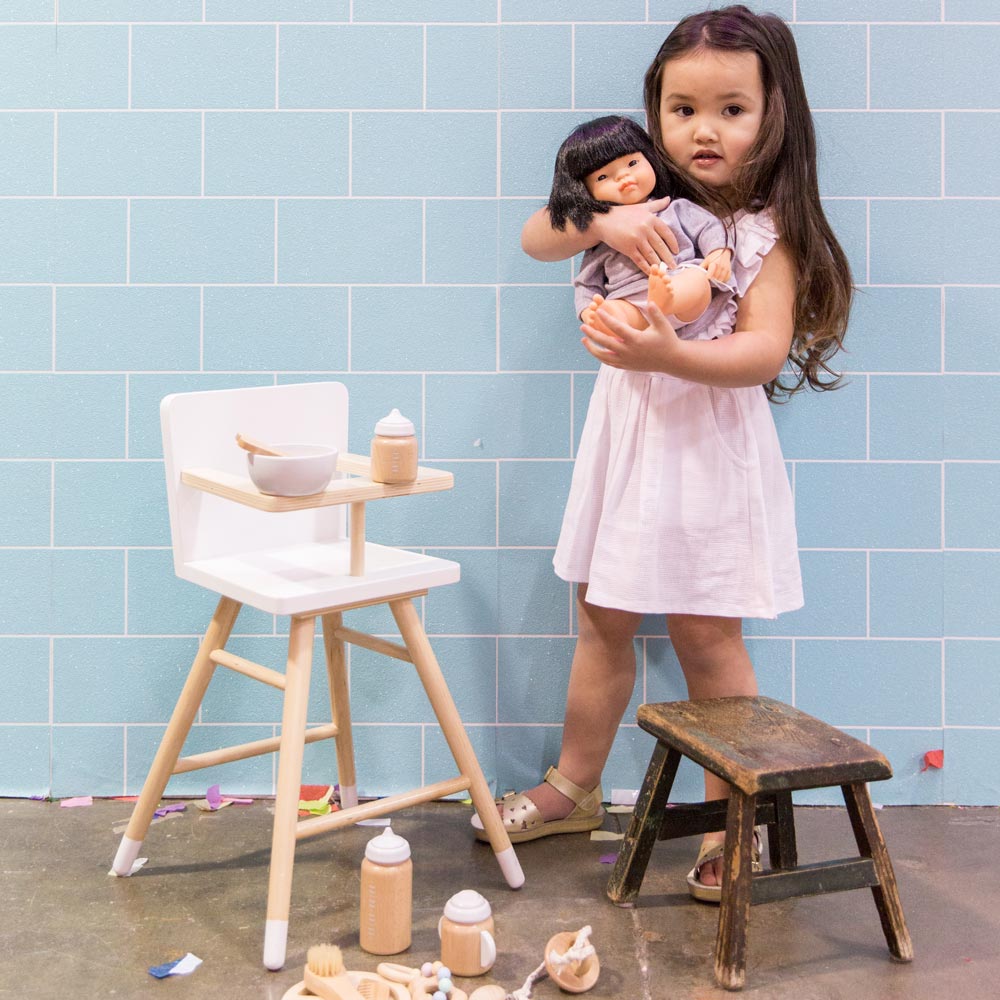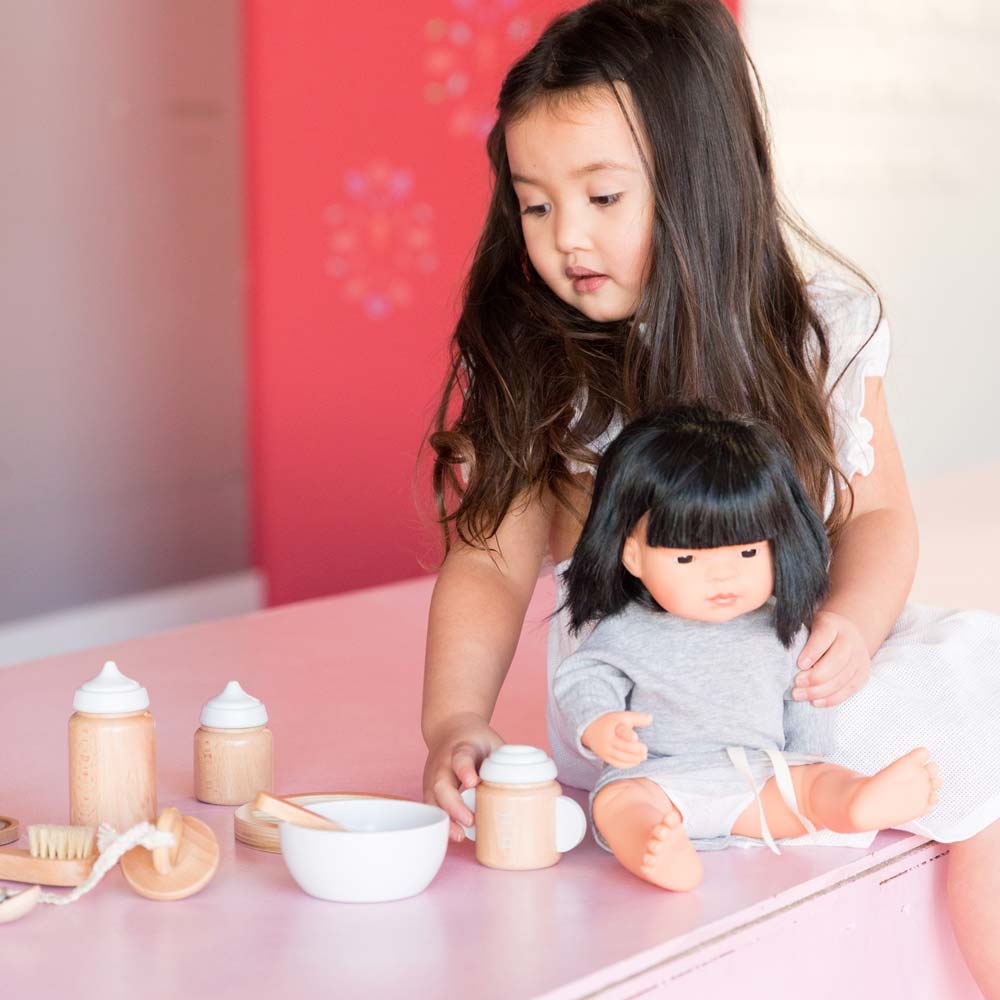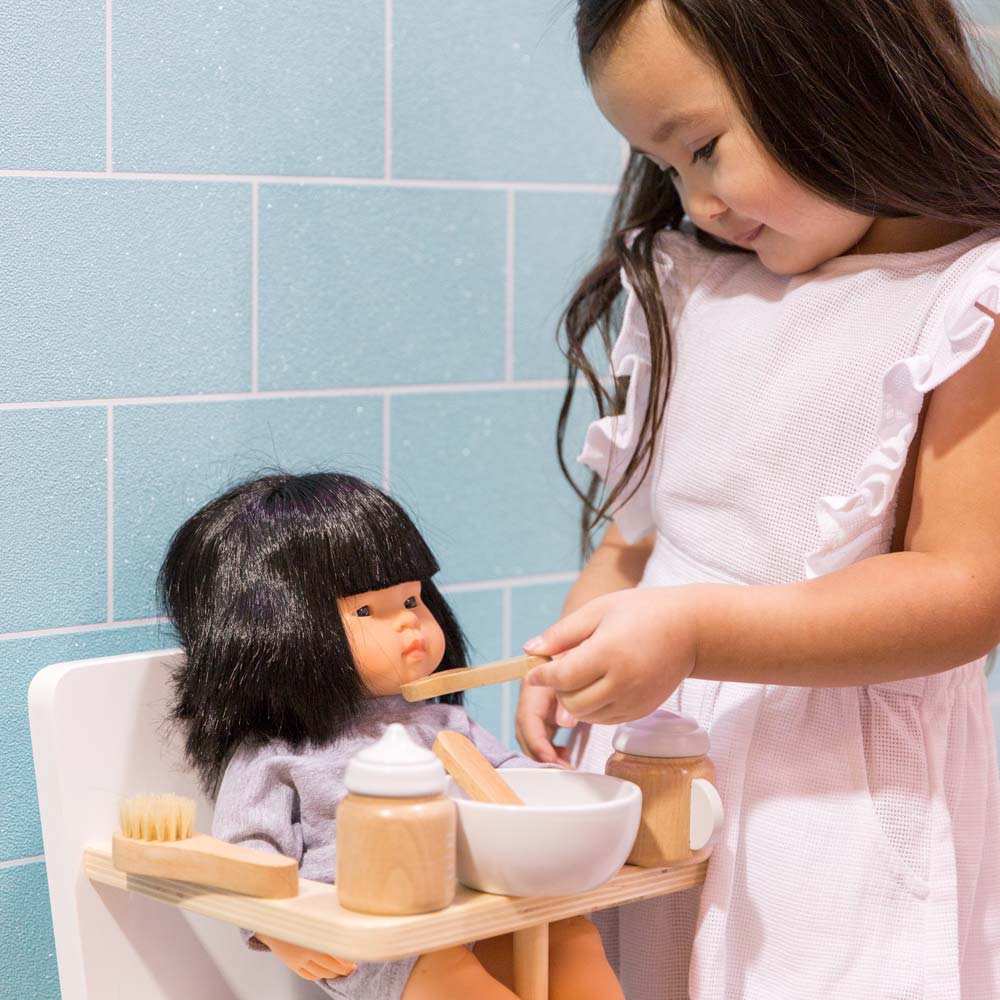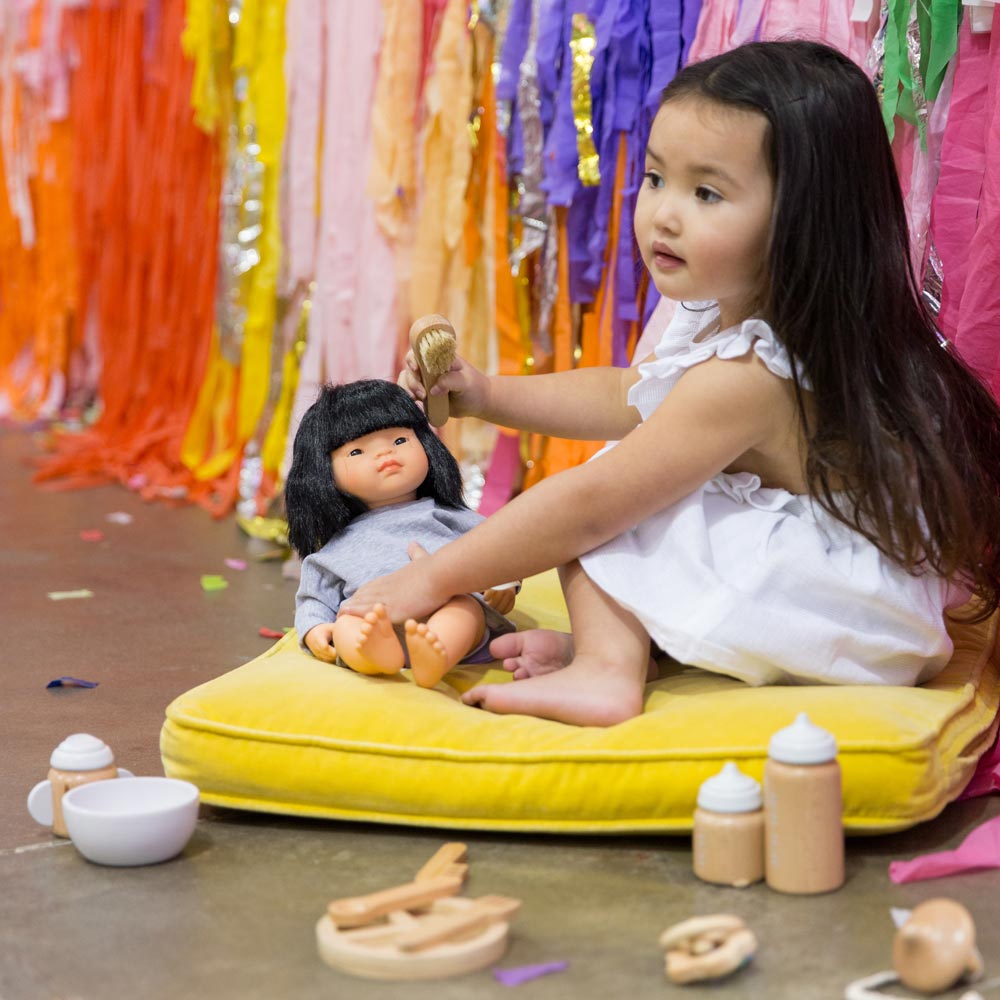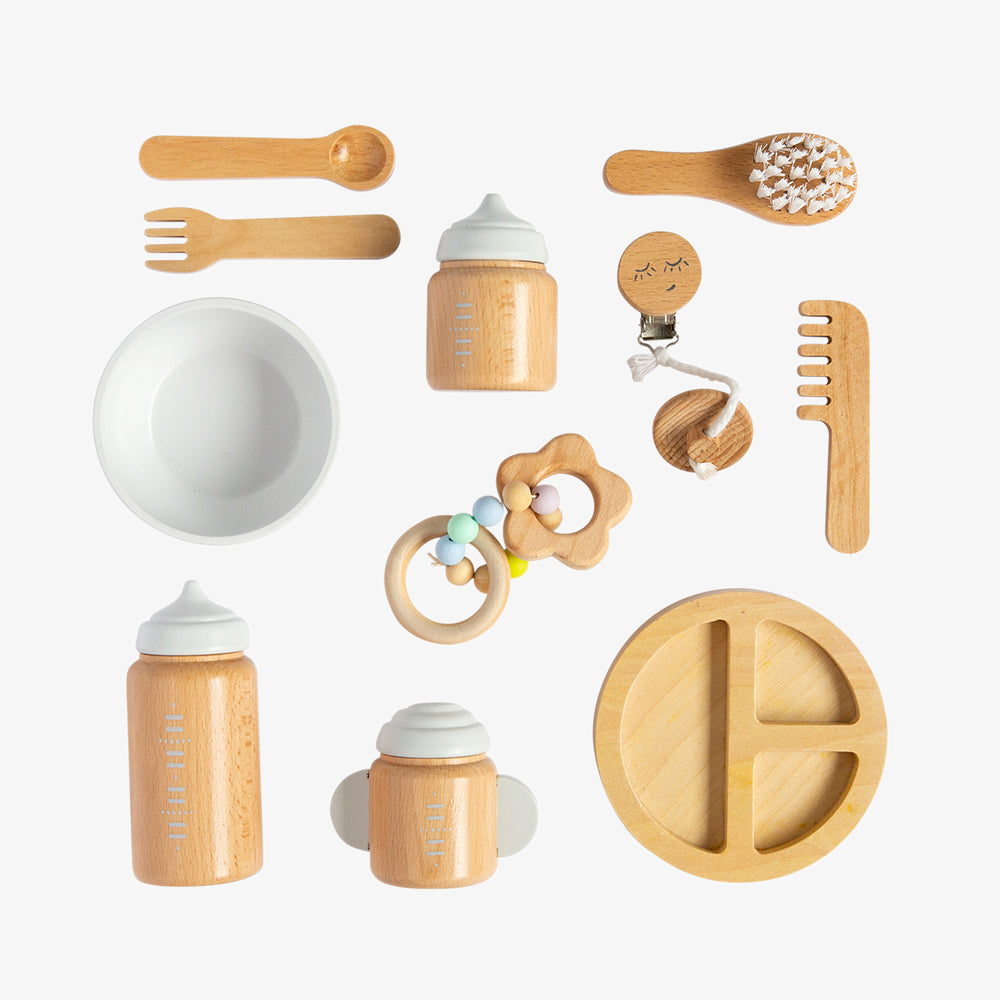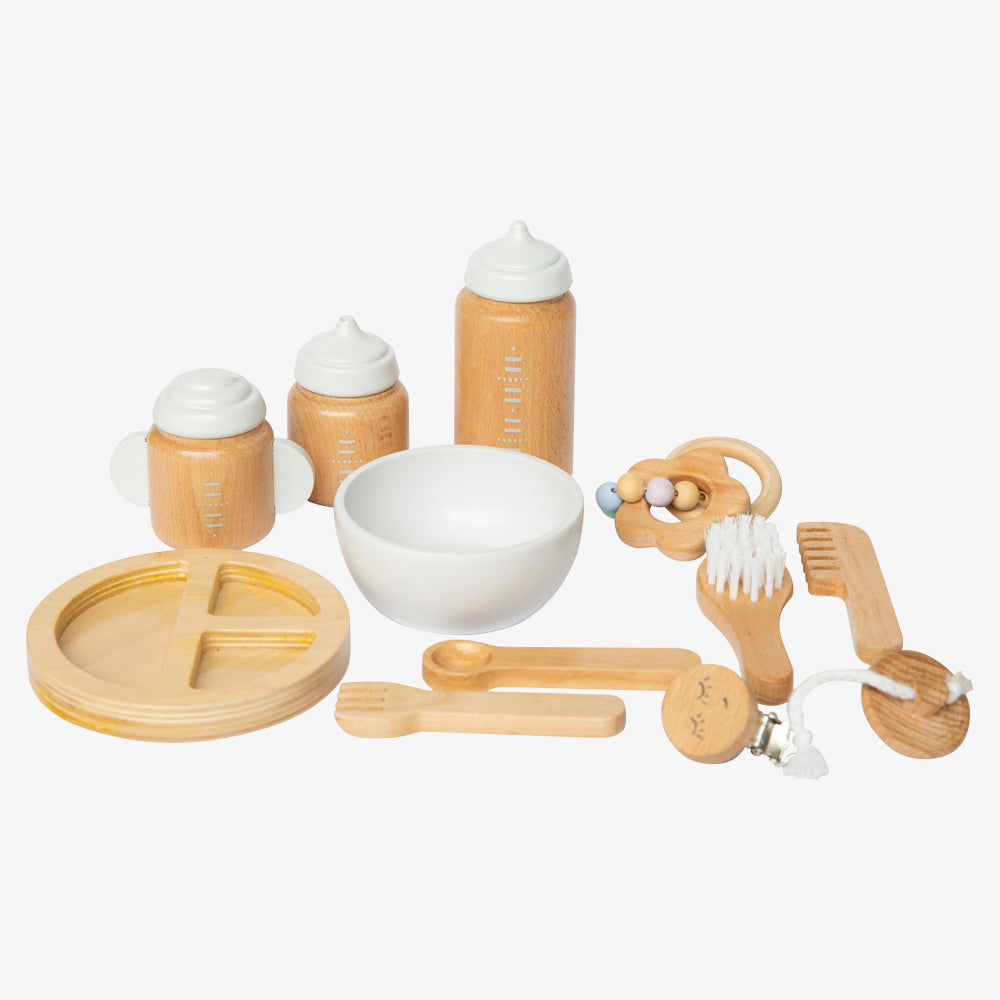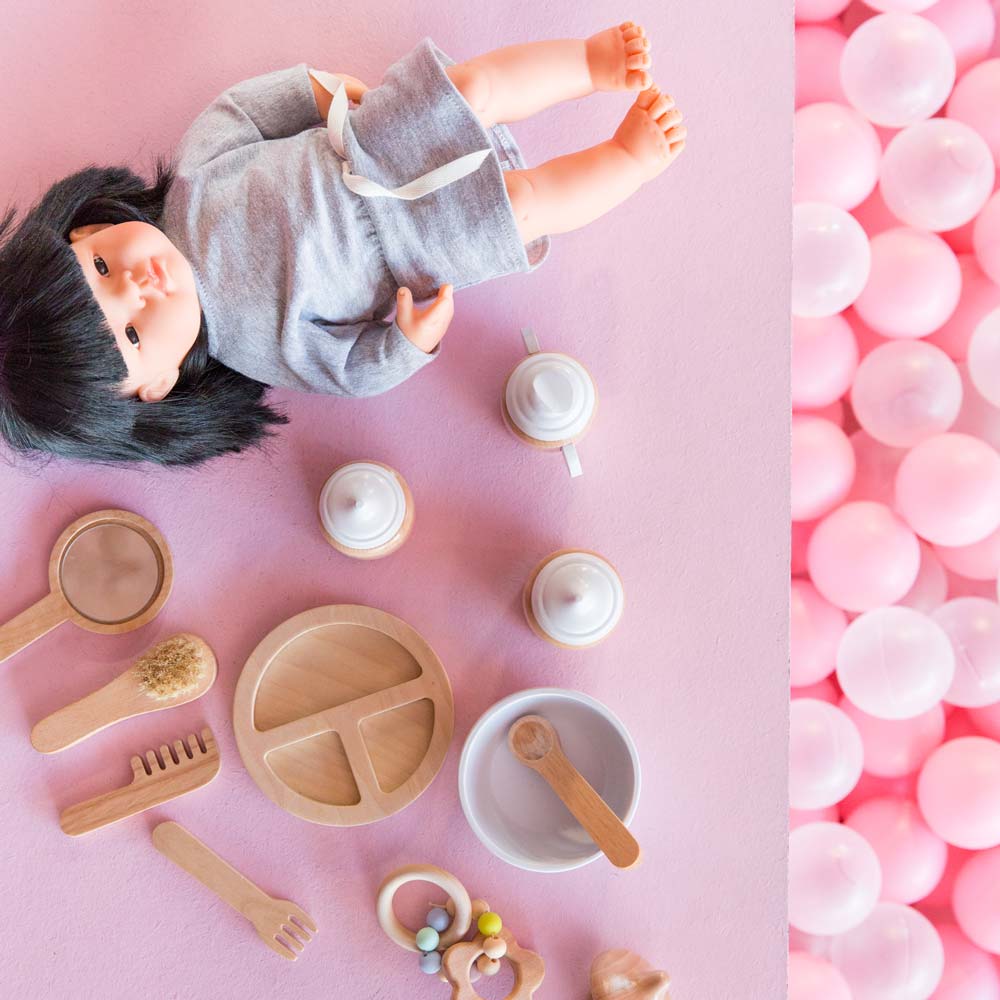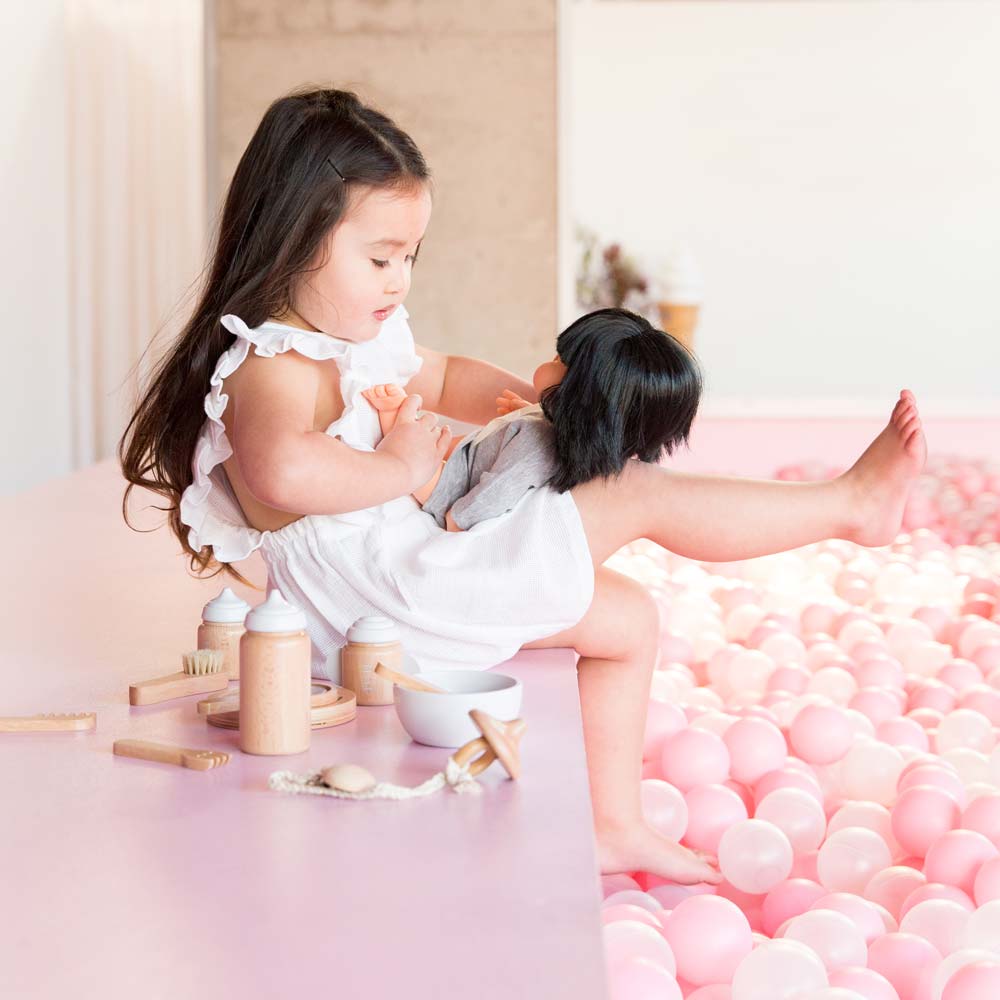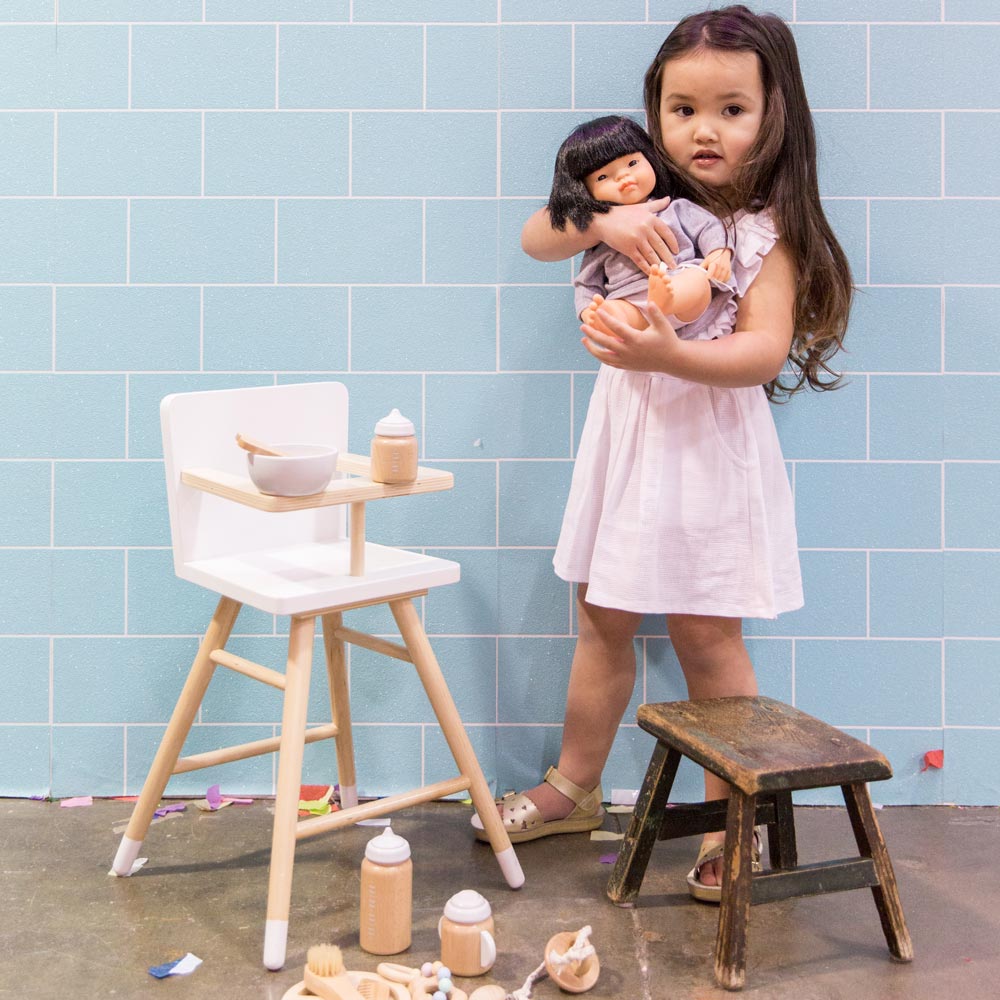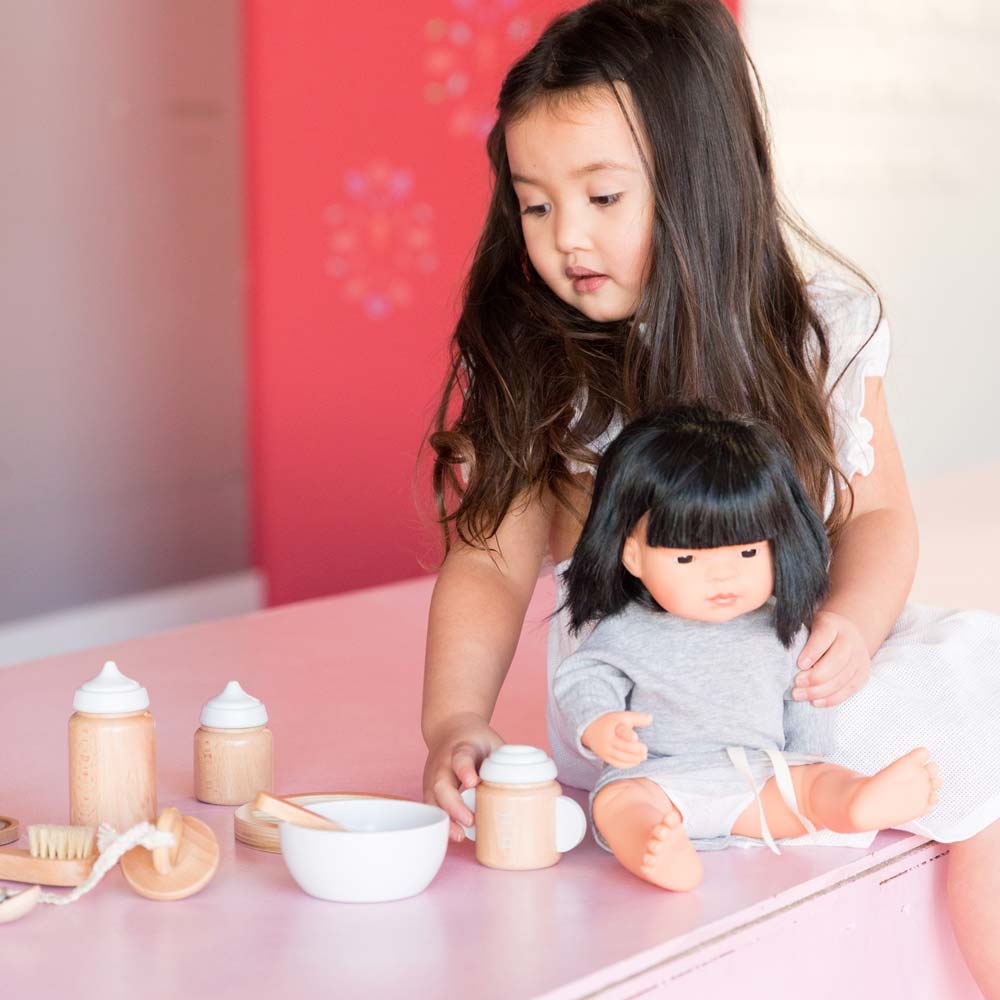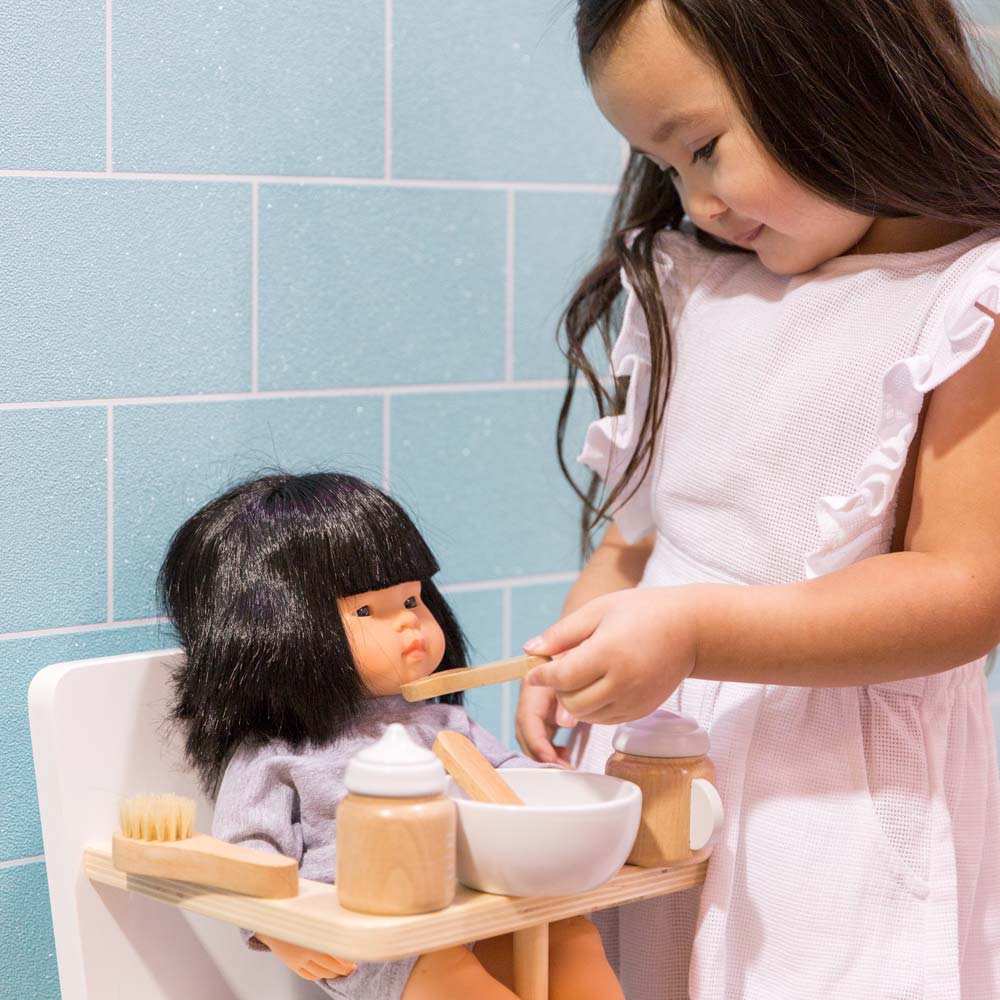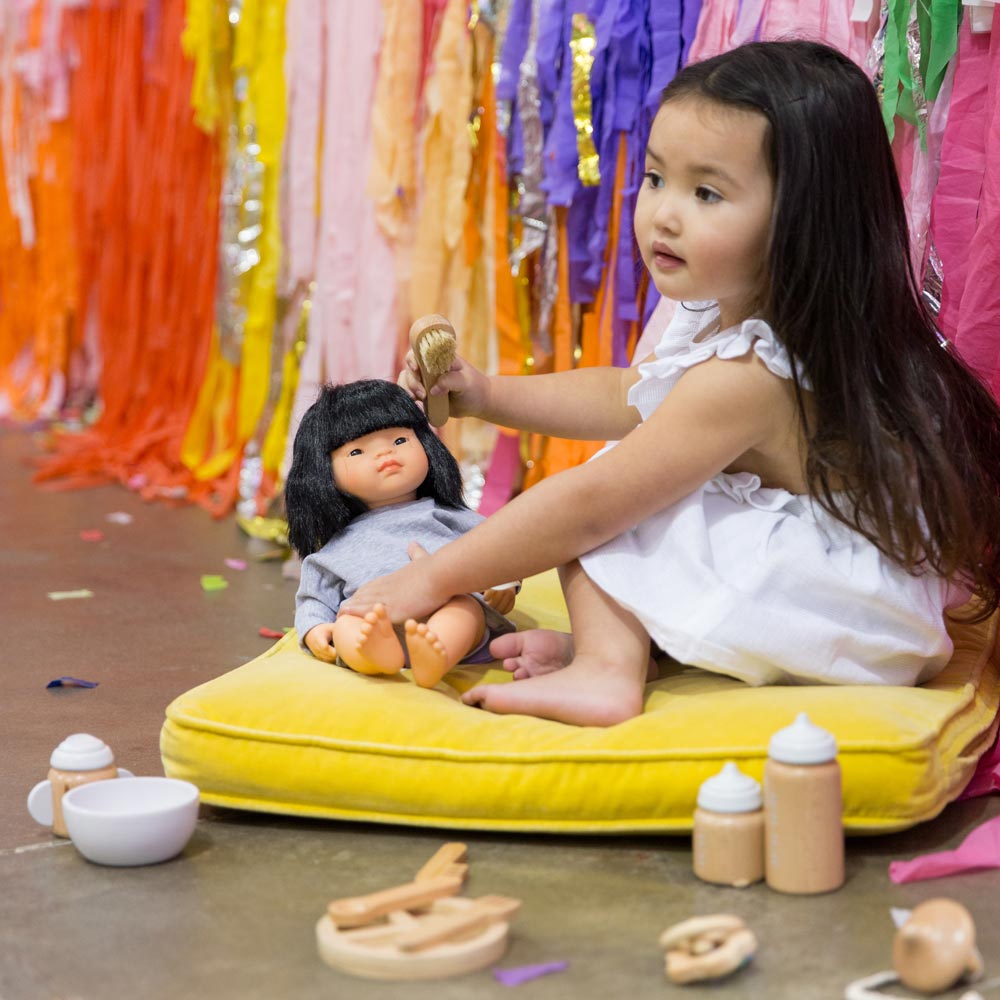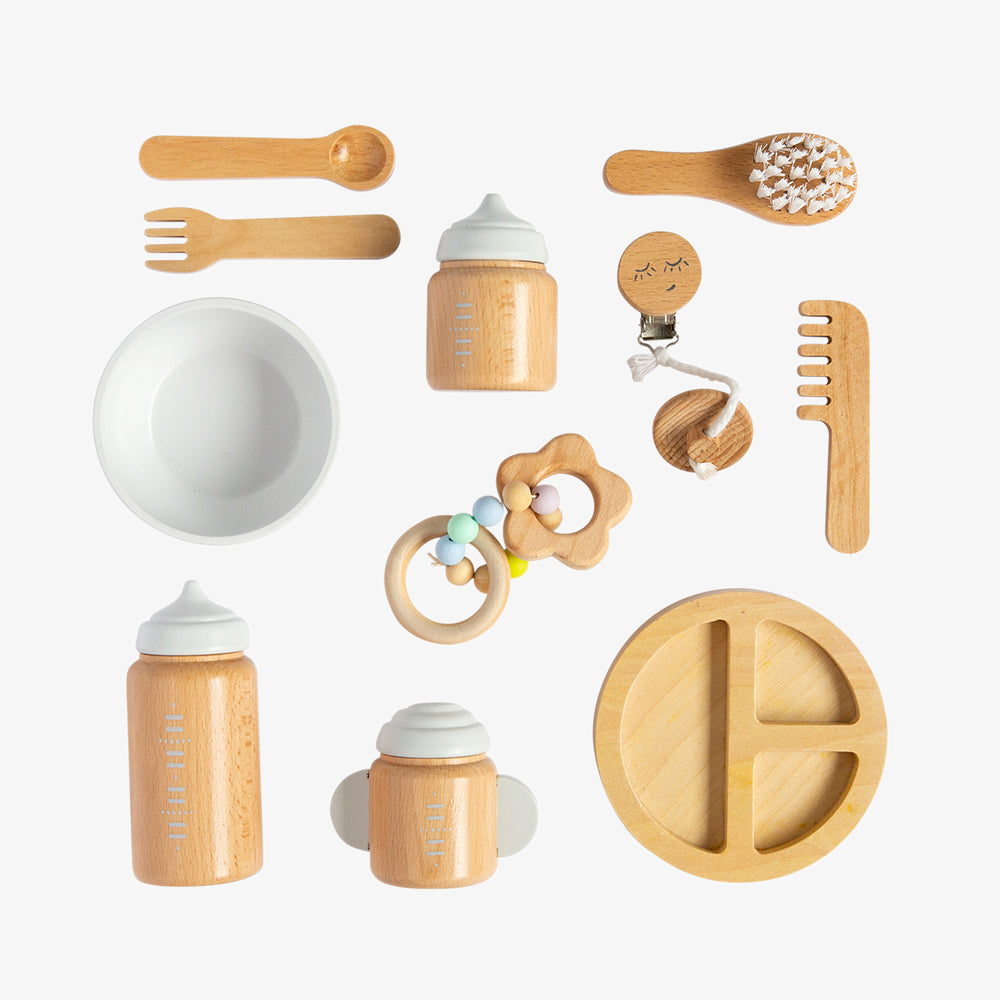 ICONIC TOY - DOLL ACCESSORIES KIT
Kids are so good at letting the imagination take over. Their worlds come alive as dolls become besties and nooks become castles. Boys and girls both love to act like grown ups in a good old fashioned game of 'Mums and Dads'. And if a real Mum or Dad or big brothers and sisters join in the fun, guess who gets to call the shots?
Enhance their play time with our beautiful wooden iconic doll accessories kit. It has everything a (pretend) bub could need as your little one immerses them self in creative play. They can feed, entertain and soothe baby, brush their hair and get them ready for the adventures they've planned for the day. 11 Piece wooden accessories kit for imaginative play with your favourite dolls or toys.
Ages 3 years +
Complete with 2 x Different Sized Bottles (large & small), 1 x Sippy Cup, 1 x Toy Bowl - 1 x Toy Spoon, 1 x Toy Fork, 1 x Toy Plate, 1 x Comb, 1 x Hair Brush, 1 x Teether Toy and 1 x Clip-on Pacifier
20cm (L) x 10cm (W) Box
Designed to comply with Australian & New Zealand toy standards with non-toxic paint. This toy also meets the European & American safety standards.
Comes packaged in a beautiful cardboard box
NOT to be used with water or any liquid which is standard for any wooden toy. This is a pretend play toy only. Doll and Doll High Chair not included. 
Shipping is FREE on AUS orders over $100. Yay! - Standard shipping Australia-wide is $15 - International Shipping is calculated at checkout Click here for further information.
Note: these shipping charges applies only to our online retail customers only (not wholesale accounts)