we just won a little award.....that's sooooooooo nice.......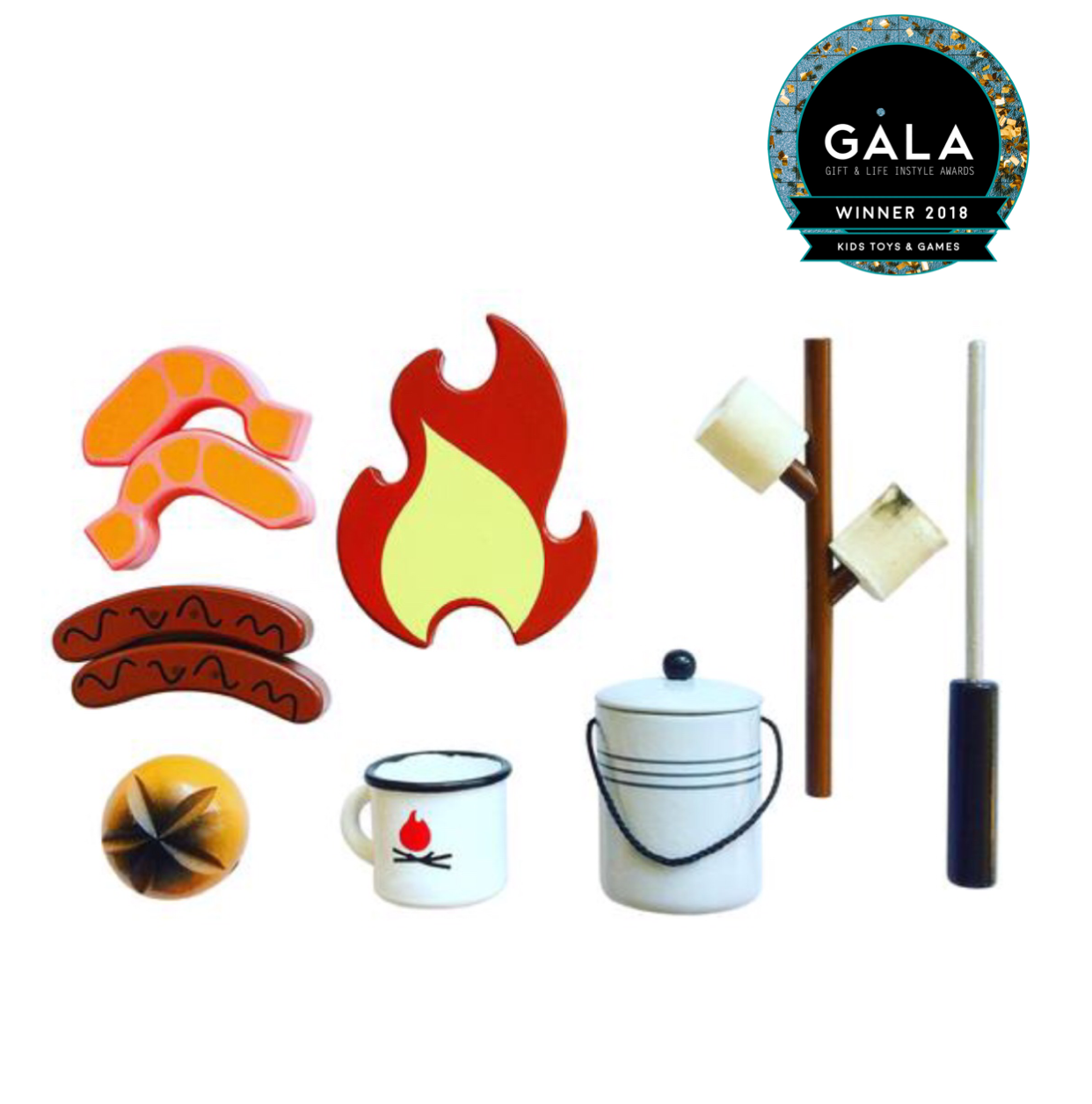 In case you have not heard yet but we just won a little industry award! Sweet! We flew up to Sydney over the weekend to receive an award from Life In Style for best toy in the Kids Toys & Games category.
Our little iconic camp fire got us through. 
Thank you for such a fun night and to all the other finalist who had entered. The competition was hard with some many great entries. Thank you again.....we feel really humbled.....
Days of camping with our parents are forever ingrained in our minds, as well as a few arguments with our siblings. What we always found ourselves cooking over-and-over again is damper and boiling tea from the Billy Can. We cook the damper the old fashioned way and cook it on a stick, it's lots of fun.

 
Our Aussie Camp Fire set lets you recreate these great outdoor memories - in the comfort of your own home if you don't feel like getting your fingers dirty or sleeping bags wet. And so perfectly-on-point in front of your little ones indoor tent or tepee.


We love to have pretend fun around a campfire and this camping set has all of the perfect accessories to make these memories! Our Aussie Camp Fire comes complete with tripod to hold the Billy Can and sits flawlessly above the flames & logs. Roast some felt marshmallows using your camp fire stick or try cooking a prawn and sausage. She'll
be right mate and pass me a cuppa.

This is our impression of the Aussie Camp Fire with all the nostalgia you would expect and love from a classic wooden toy. So let them open their minds to a good old fashioned Aussie camp fire.
Kumba Ya. Enjoy.