FREE shipping over $130. Express Shipping Available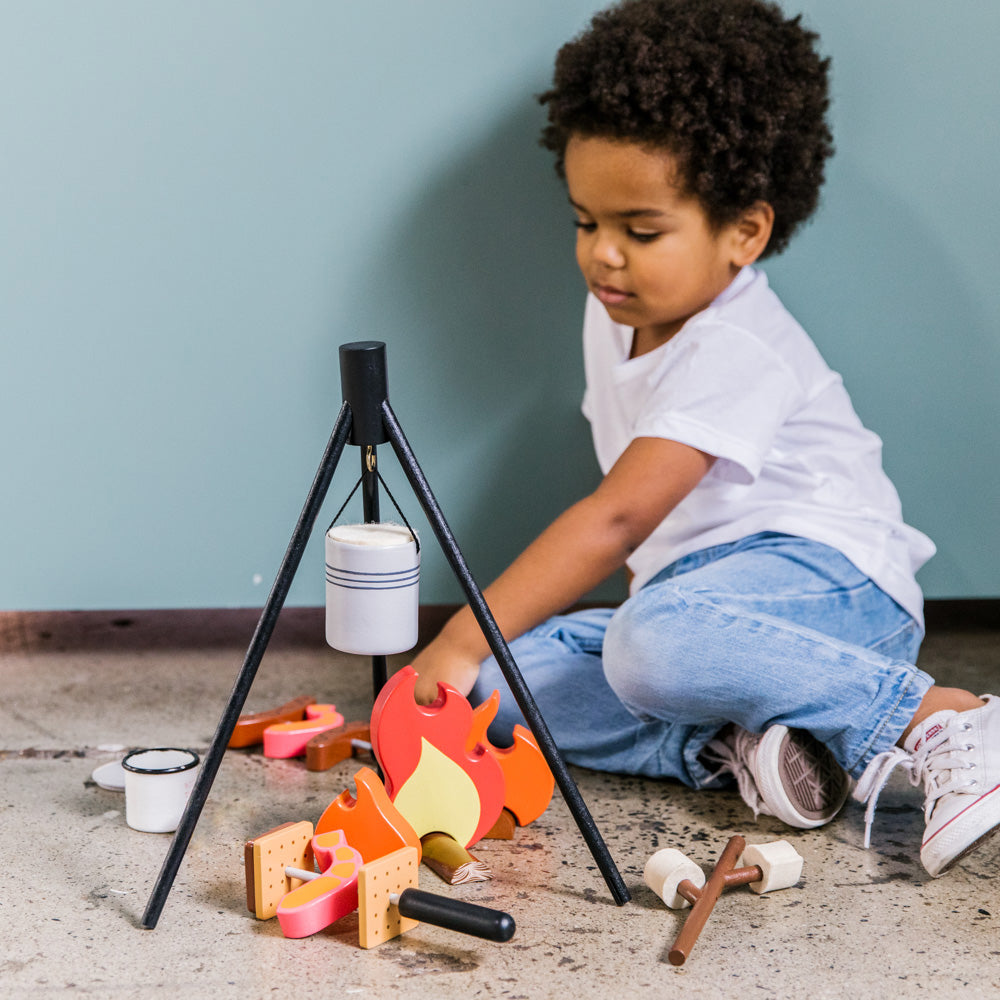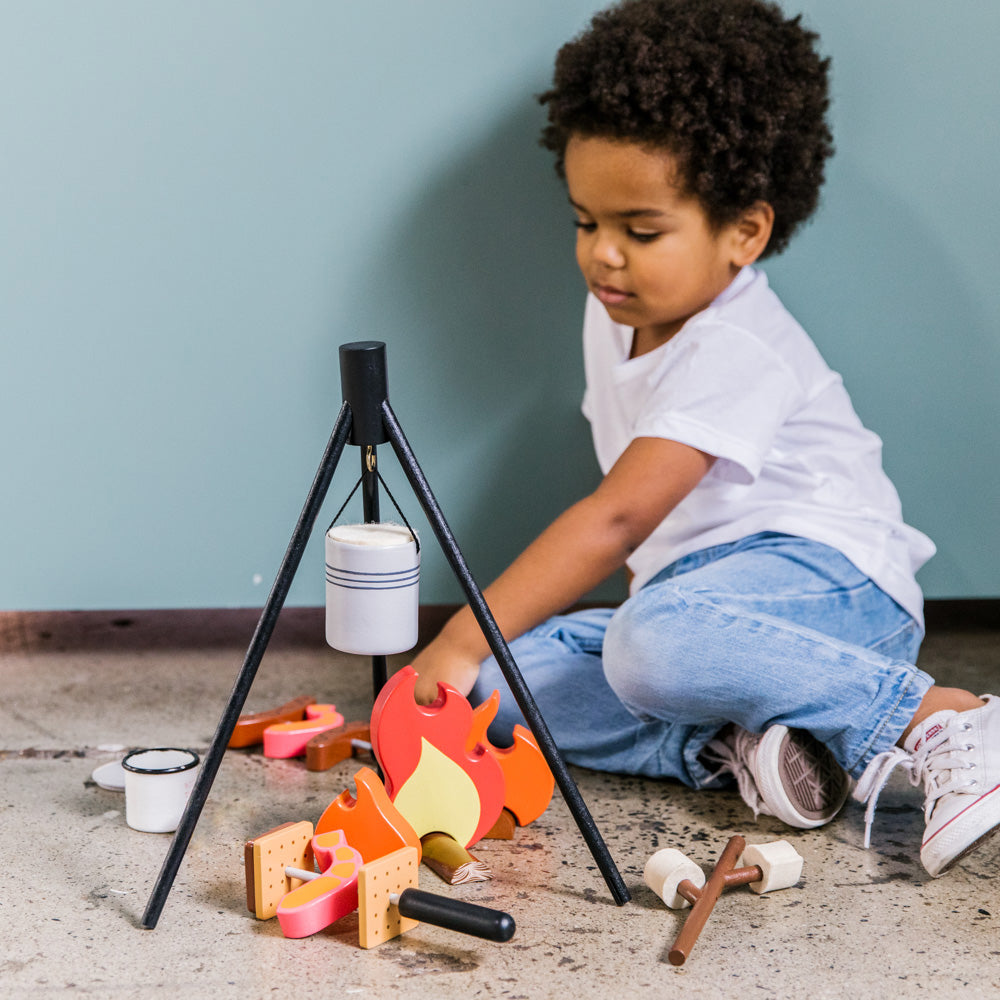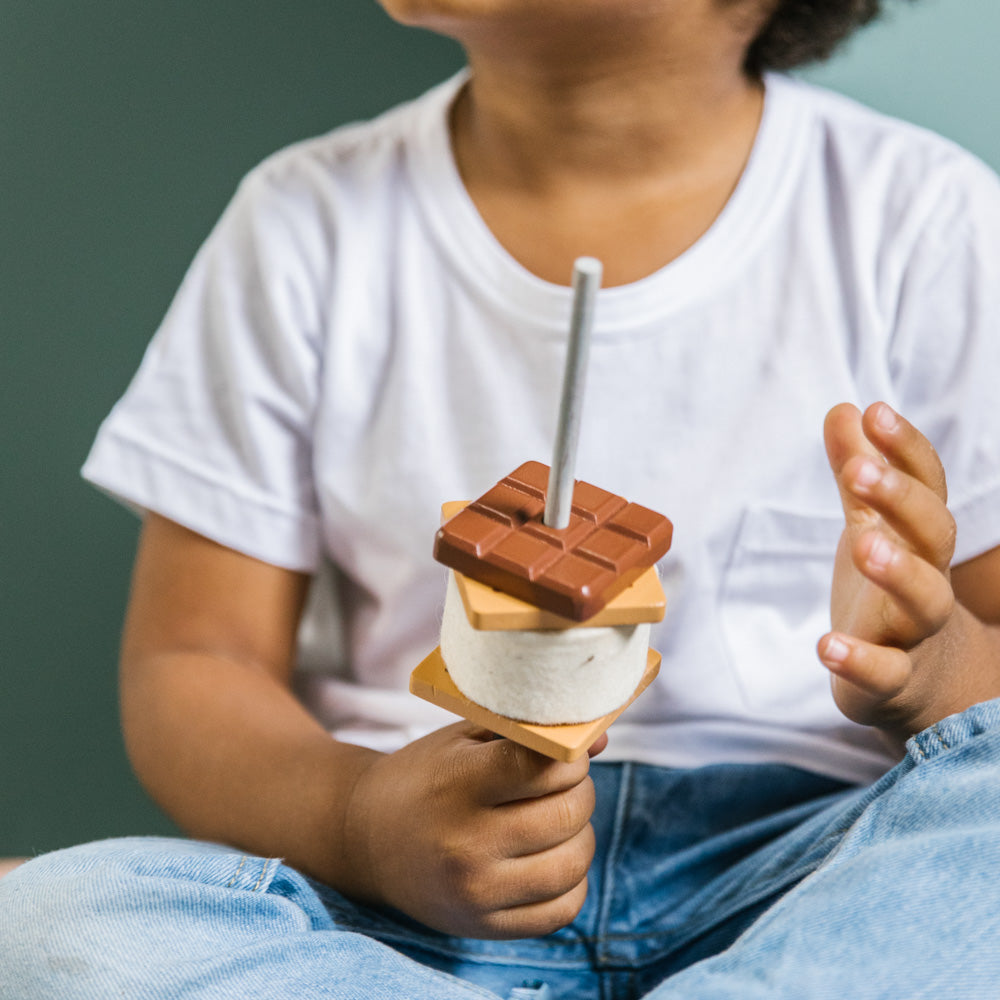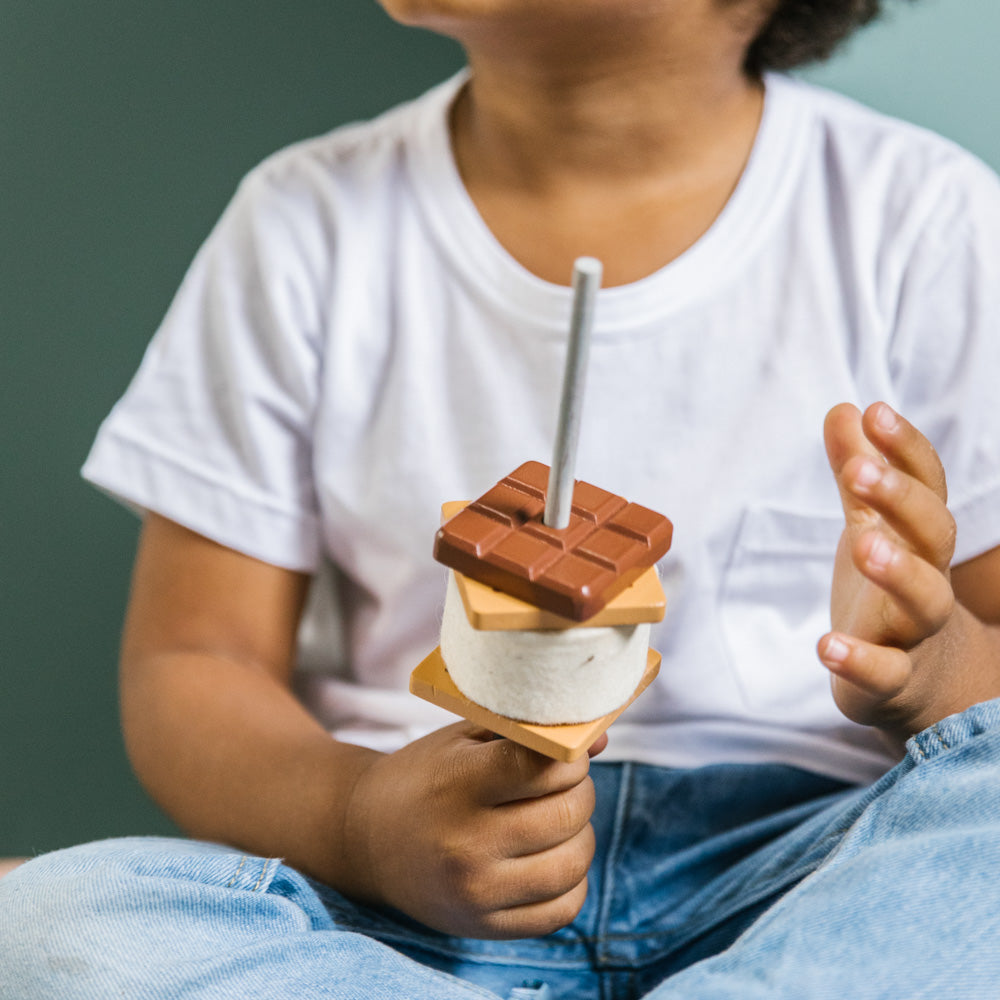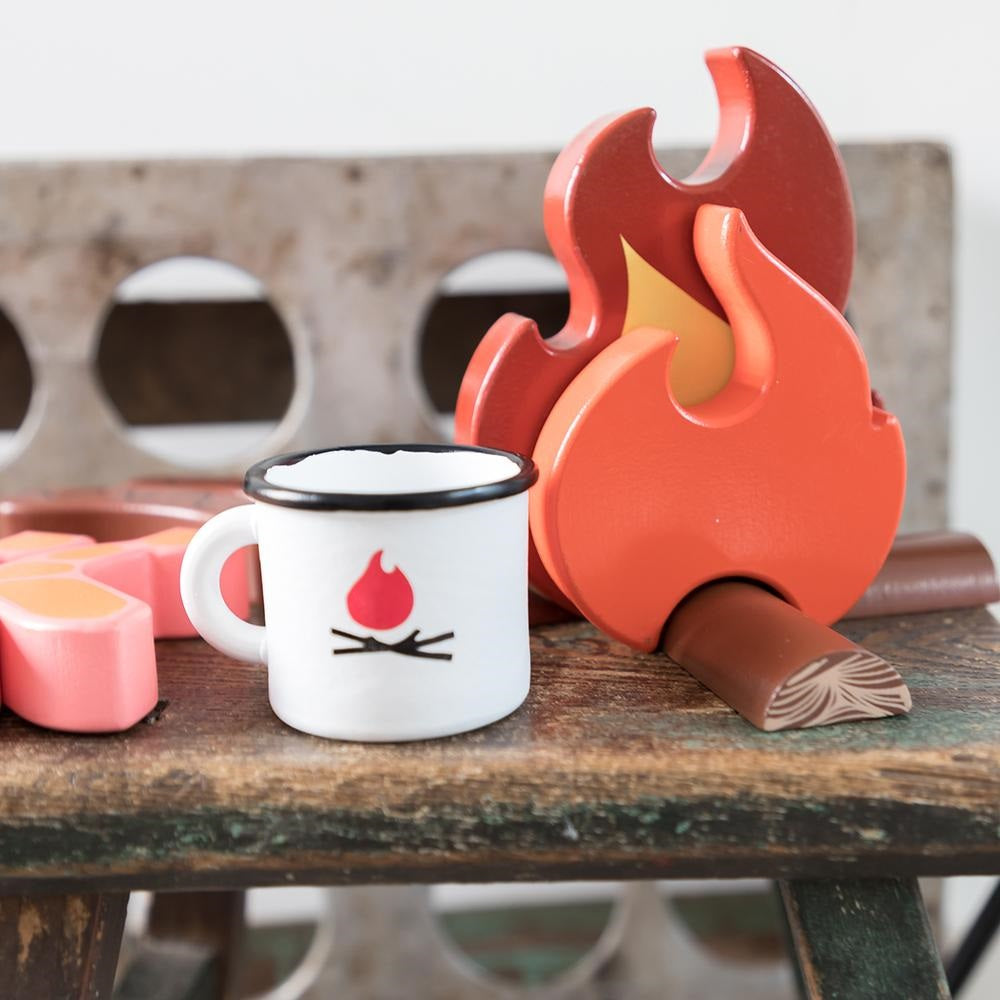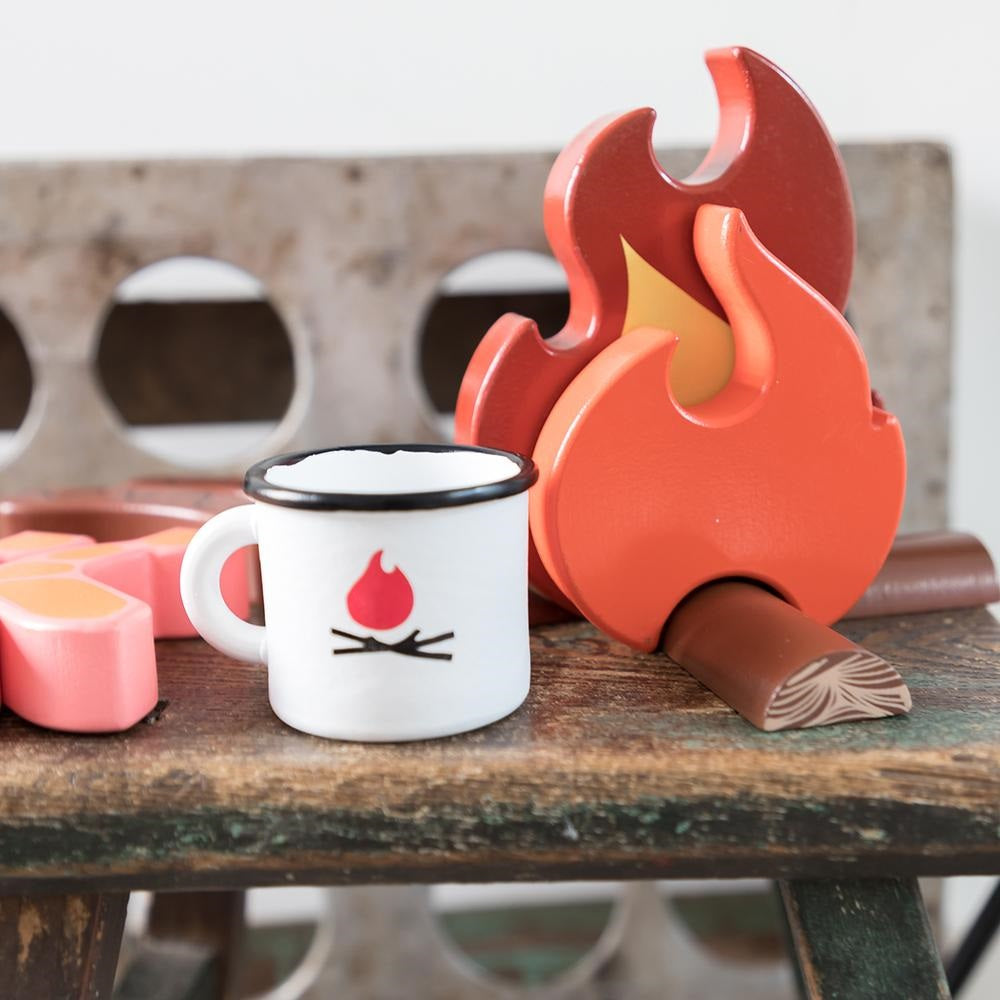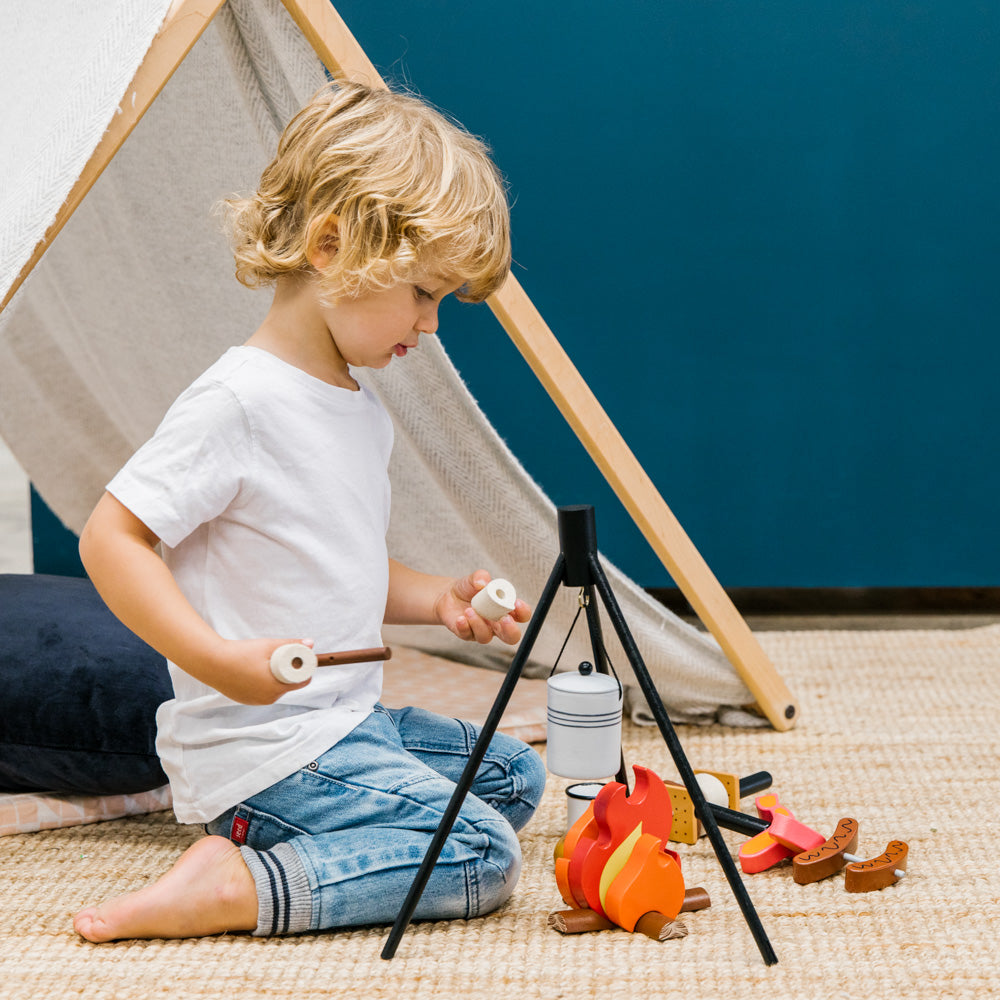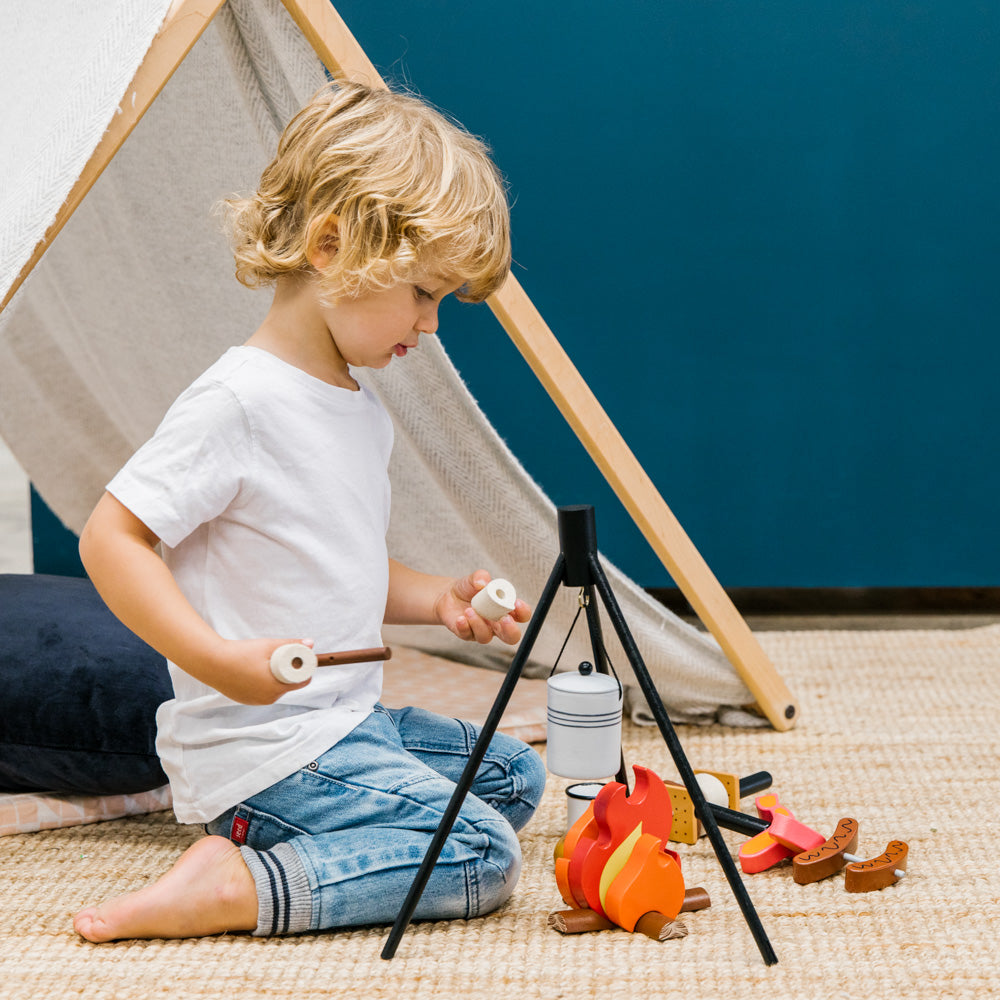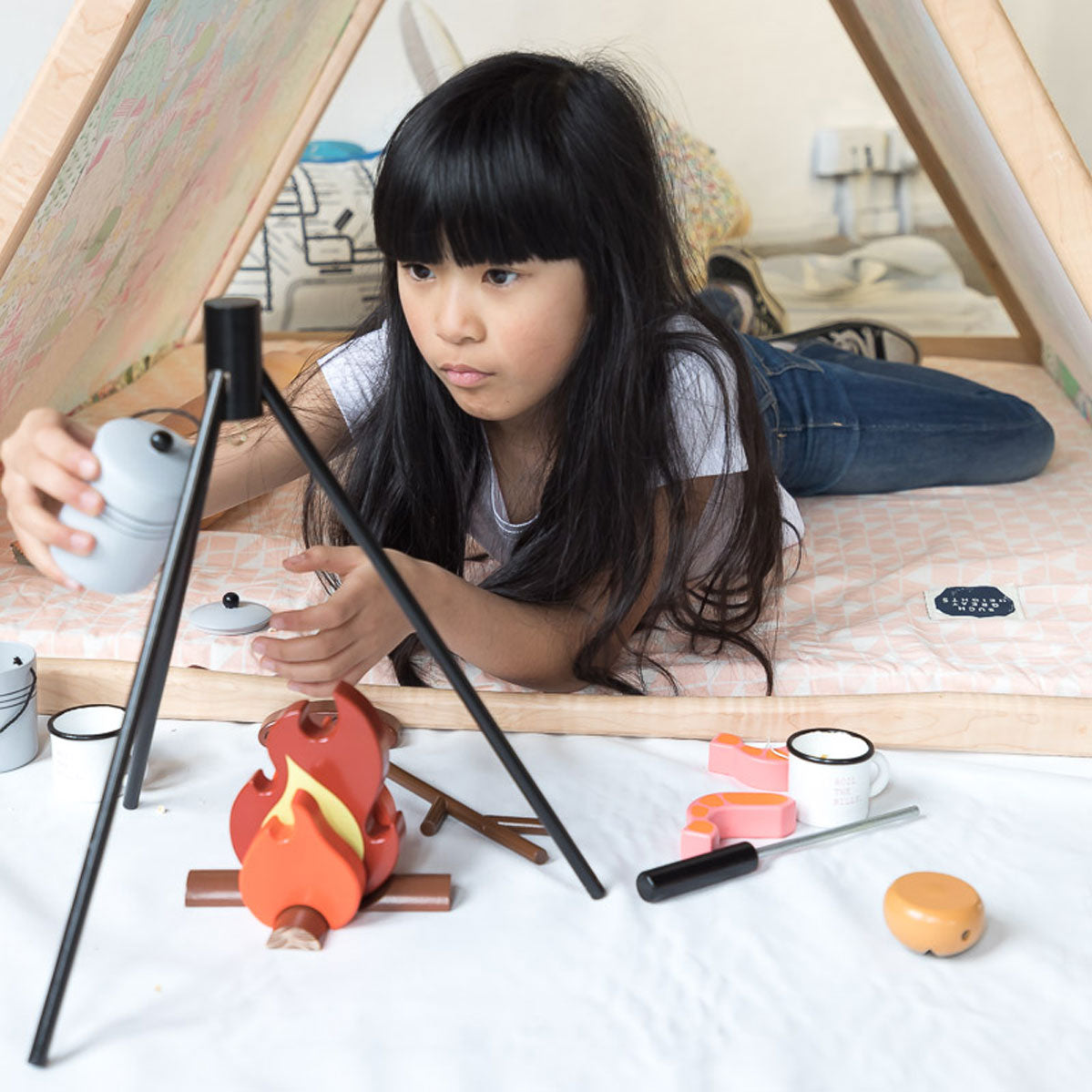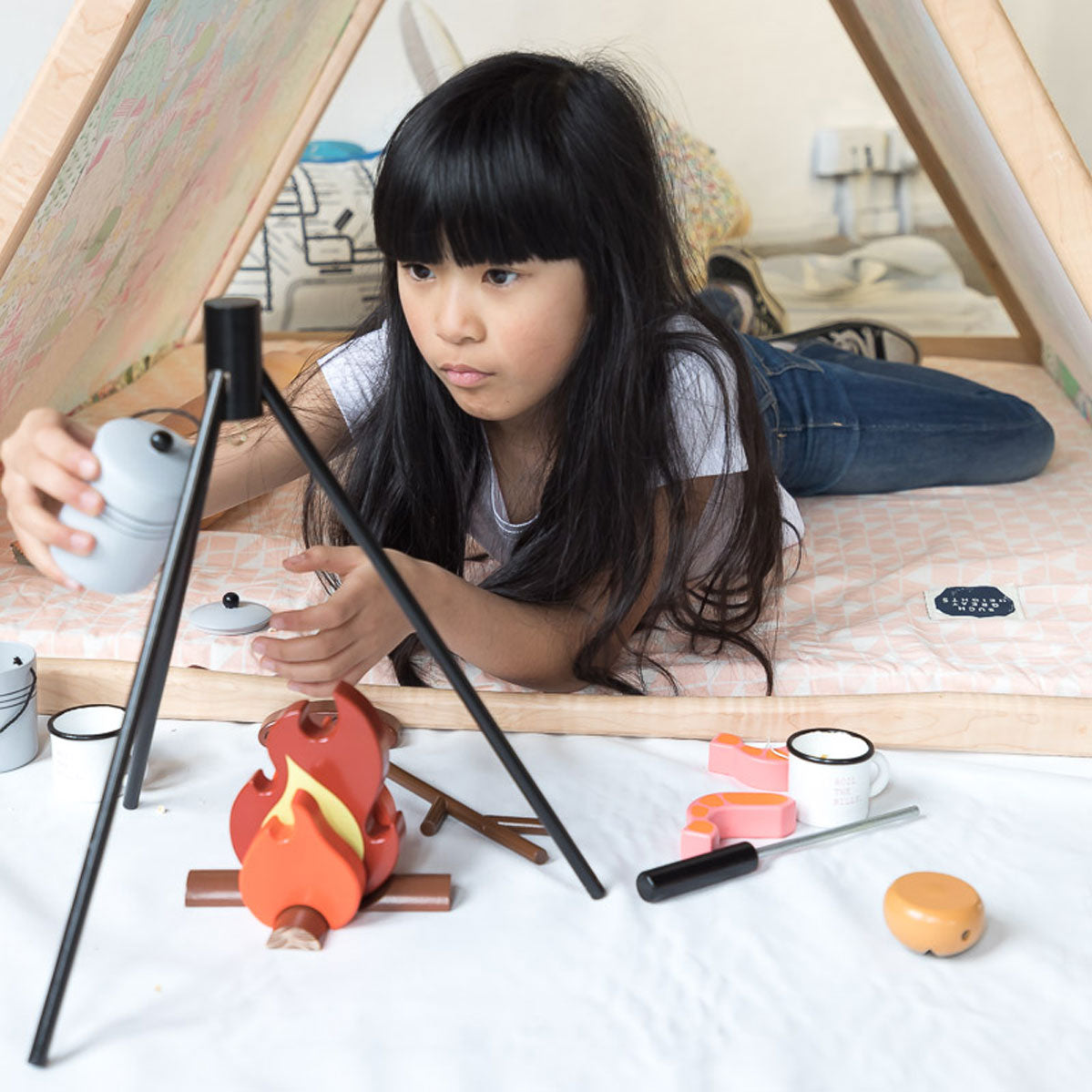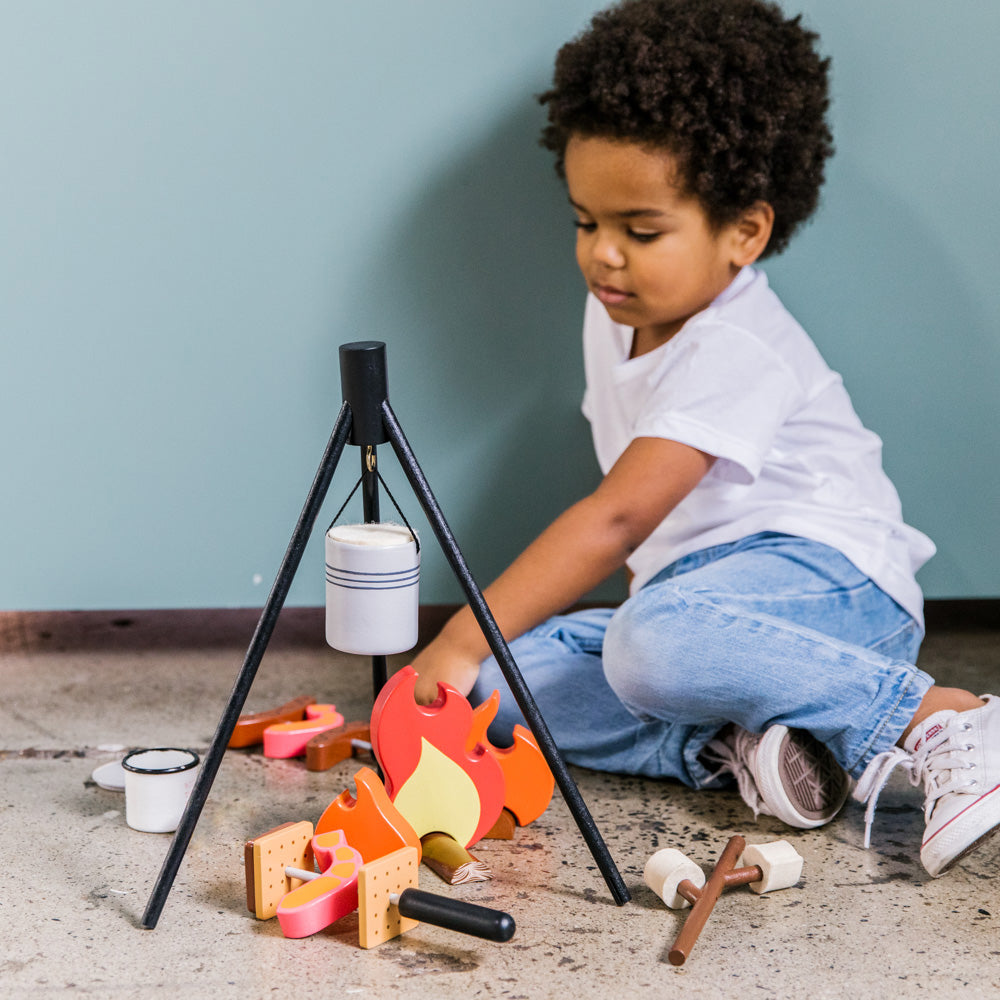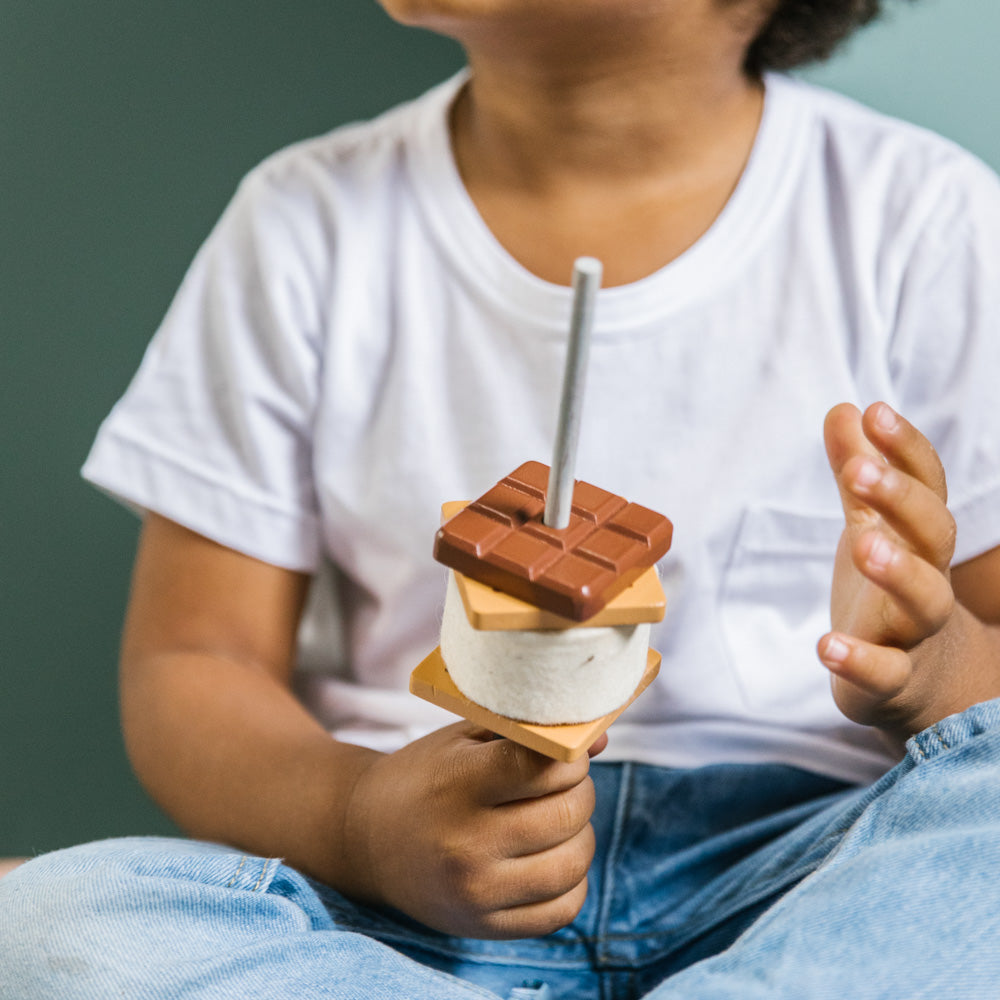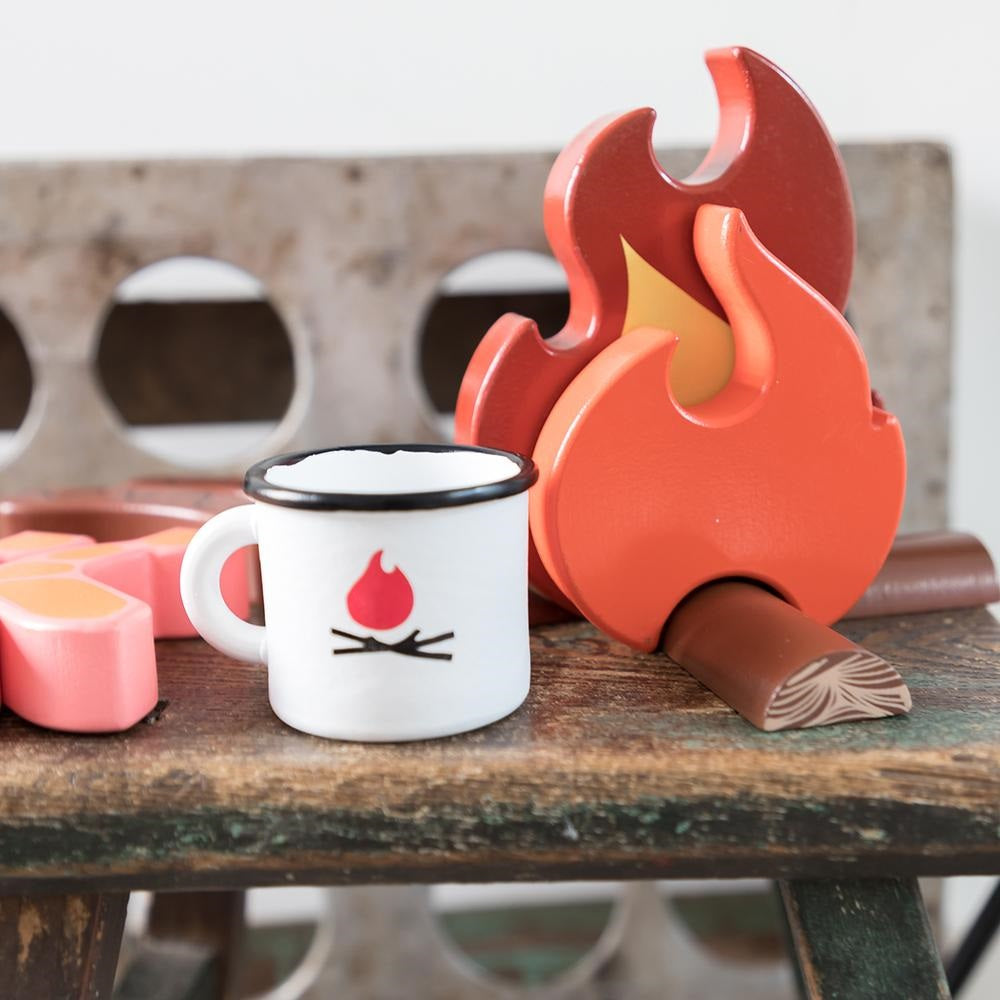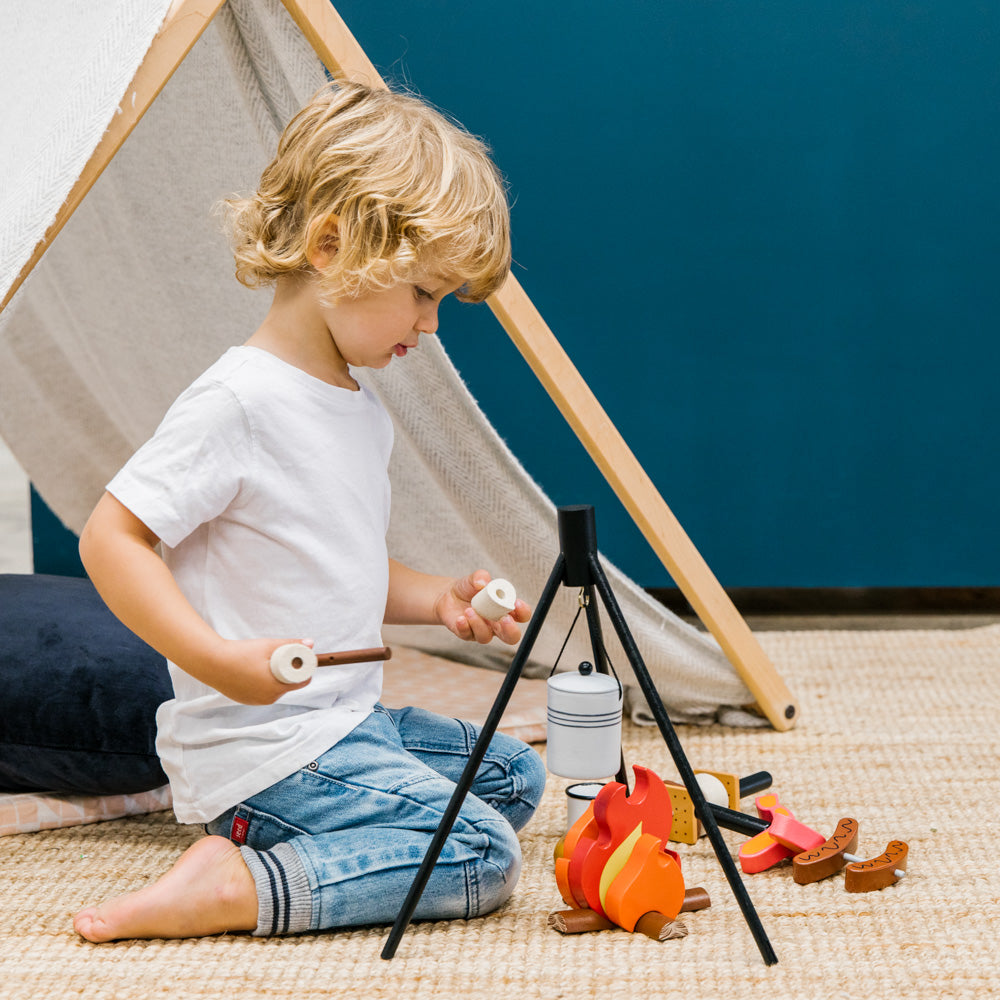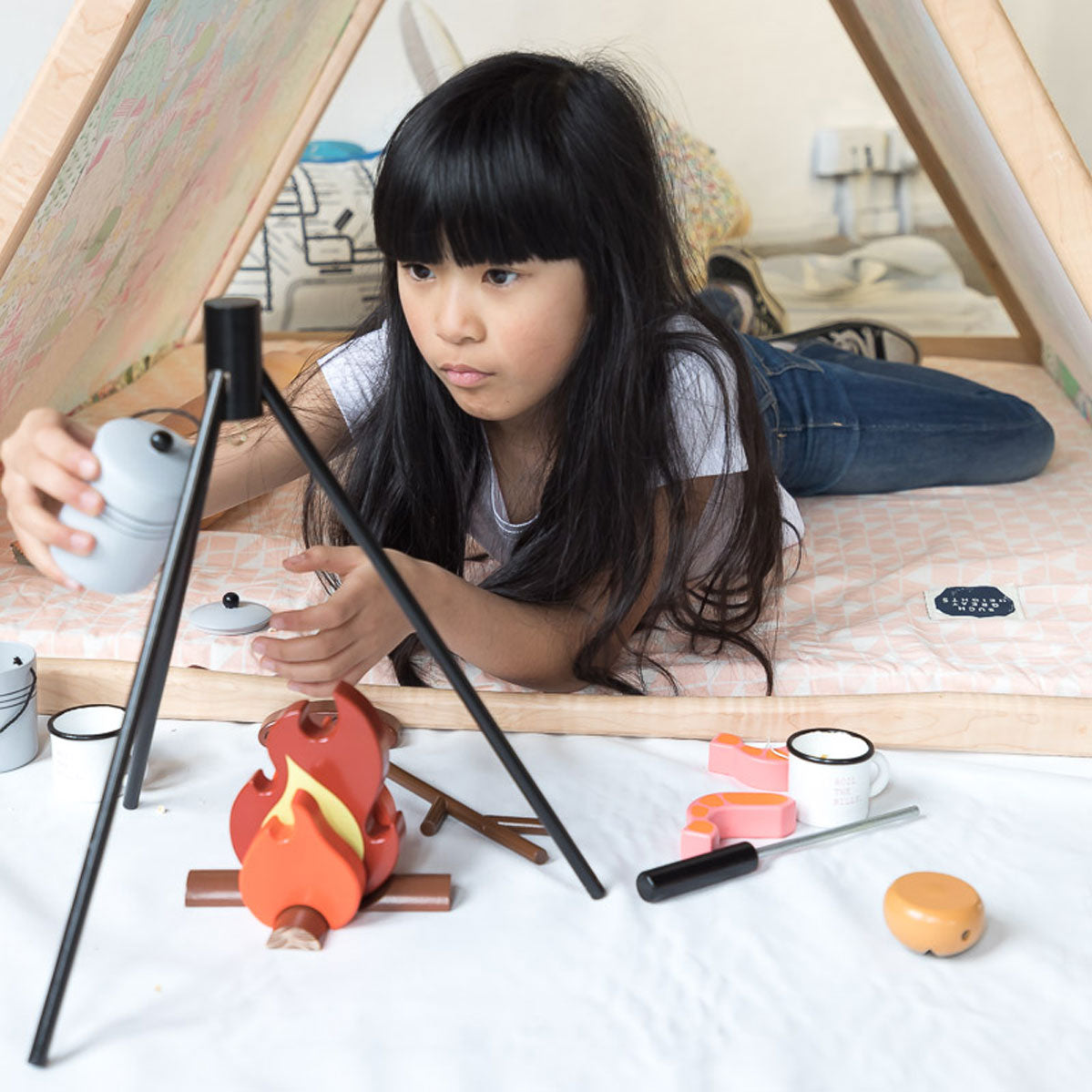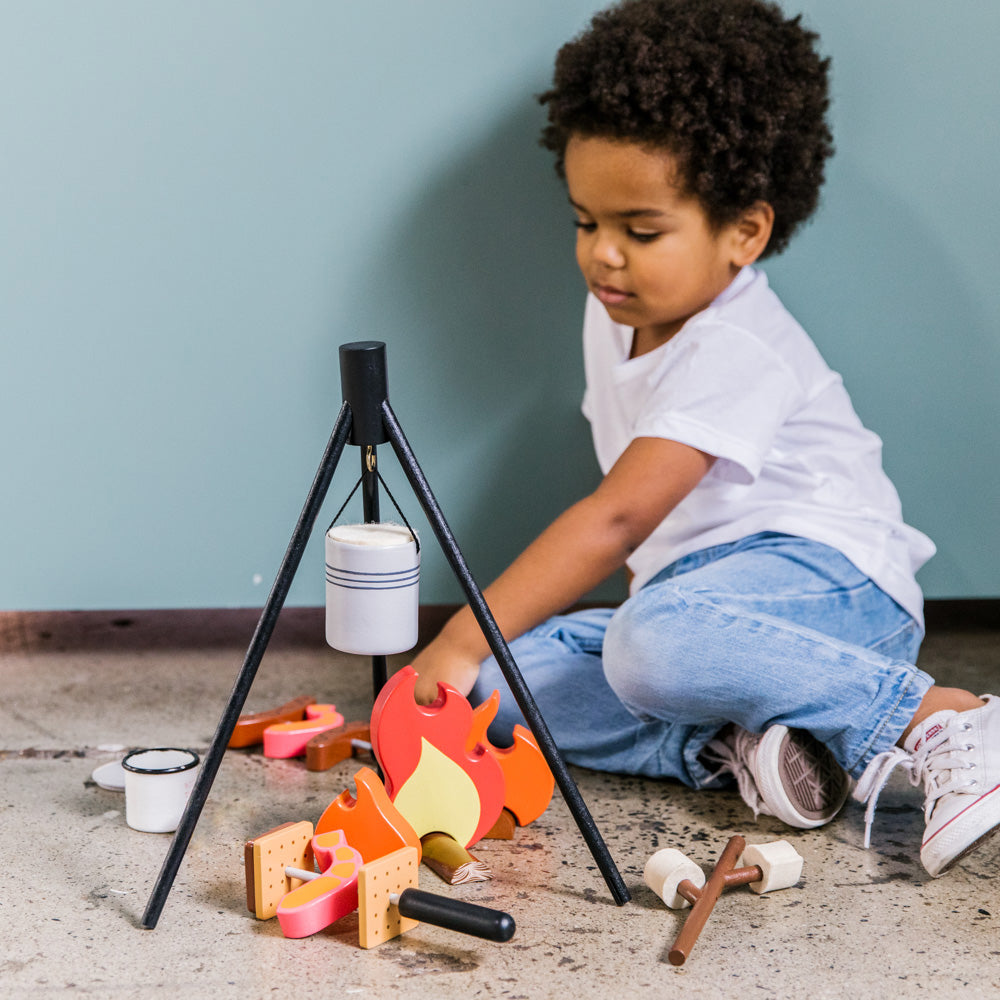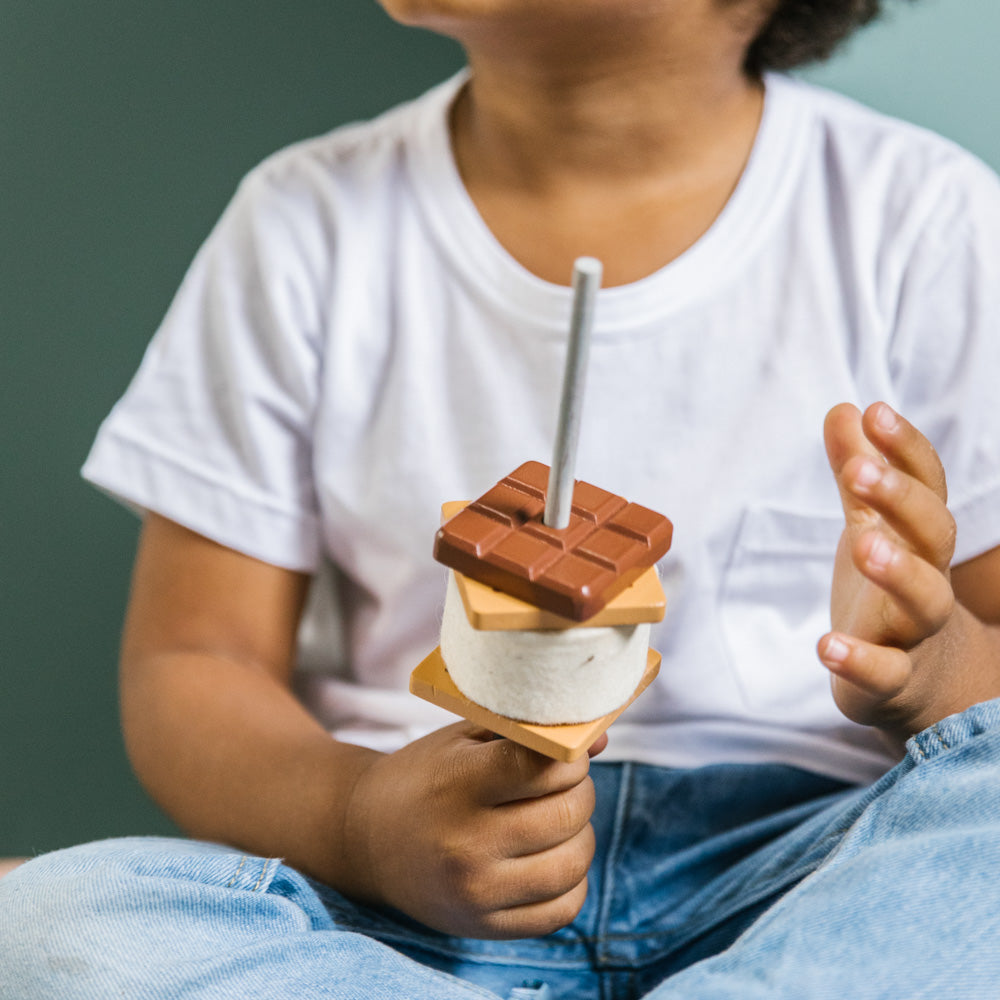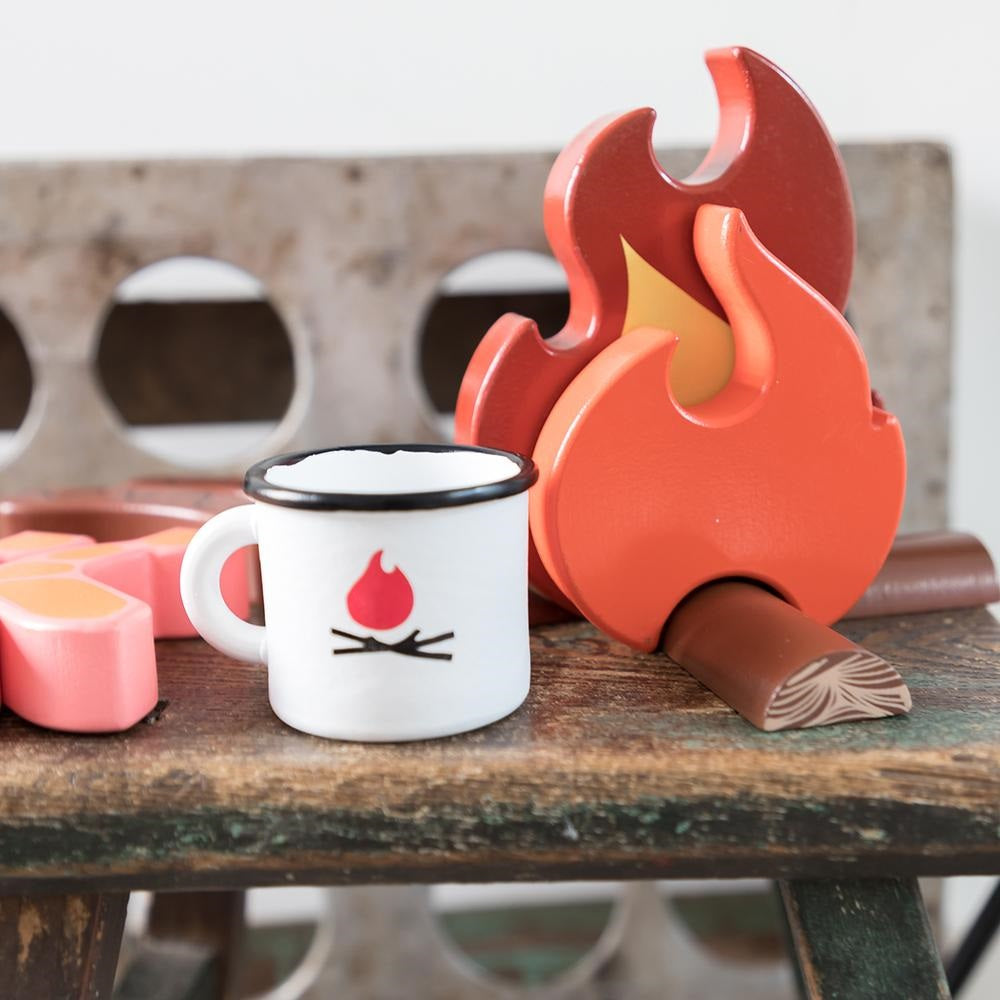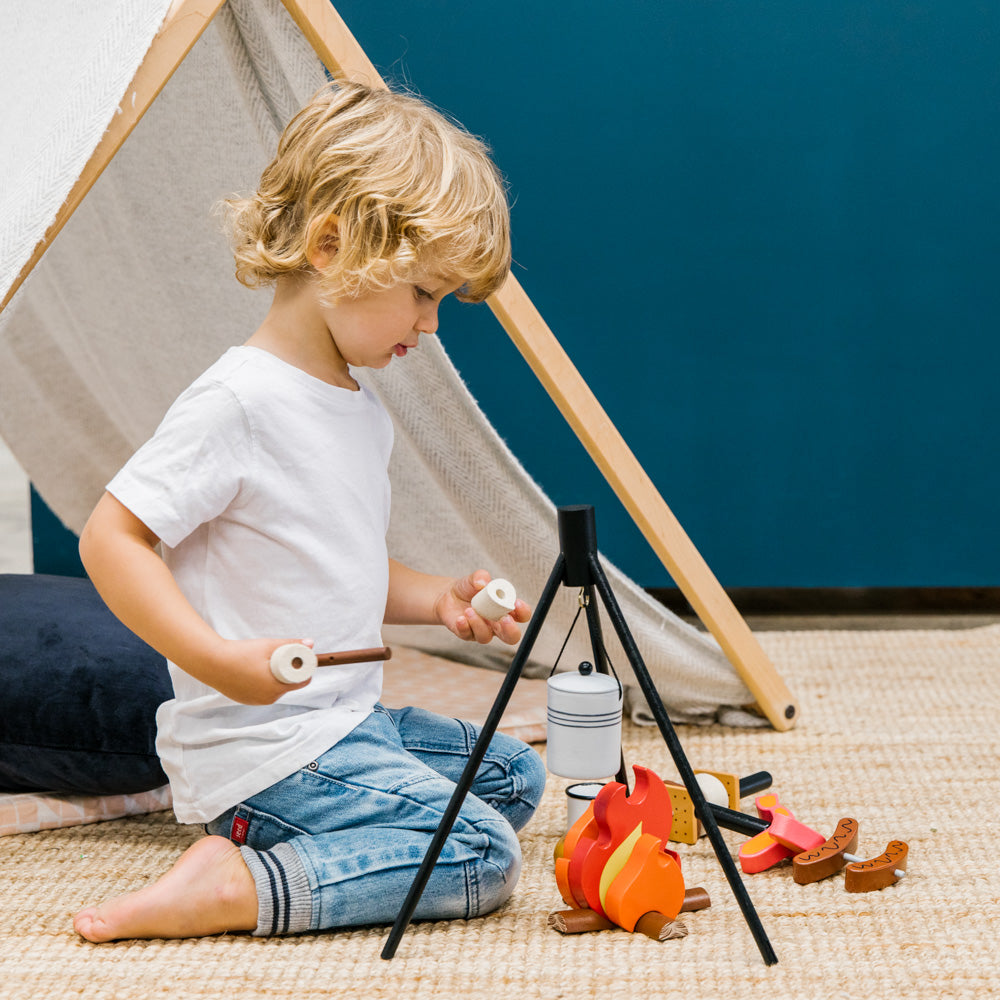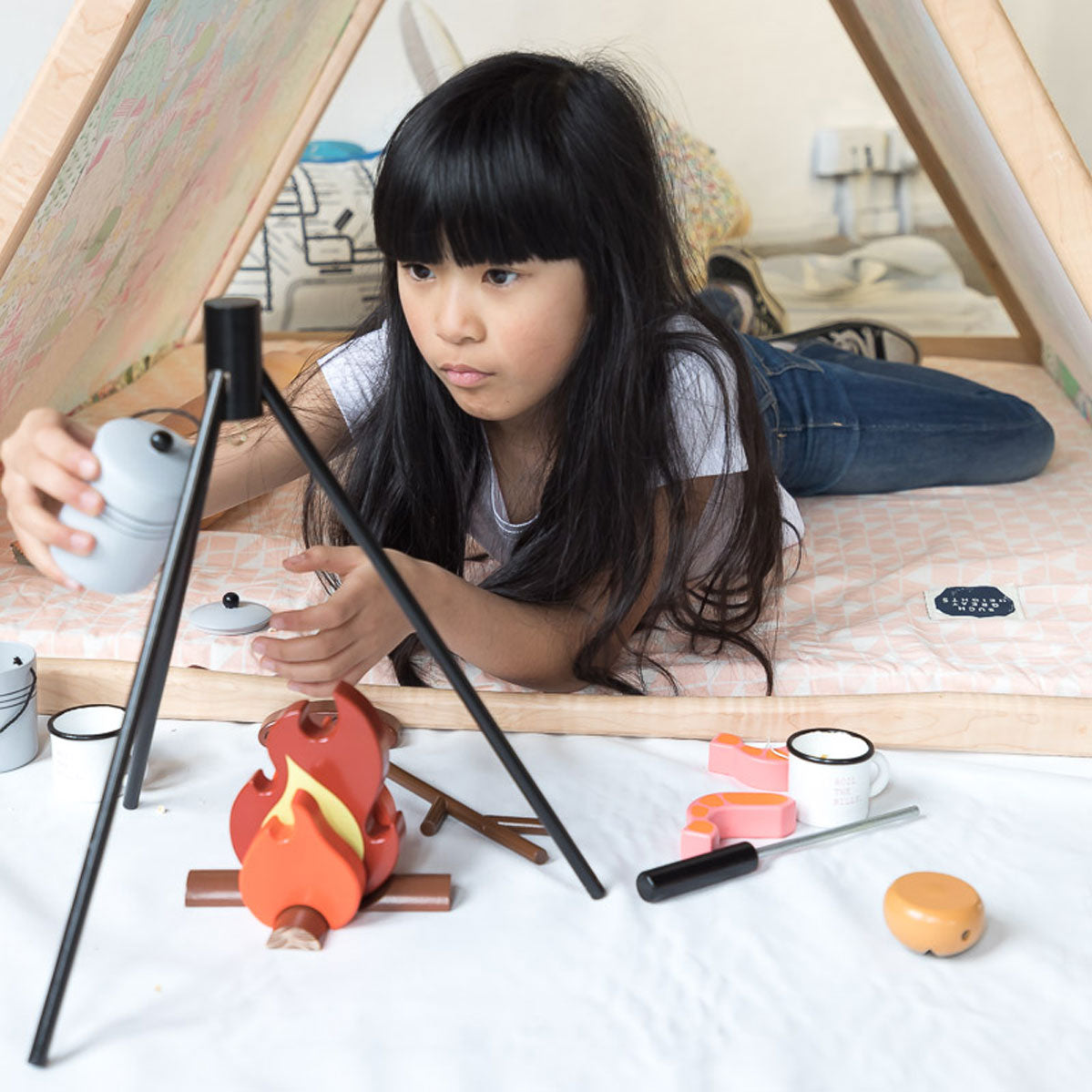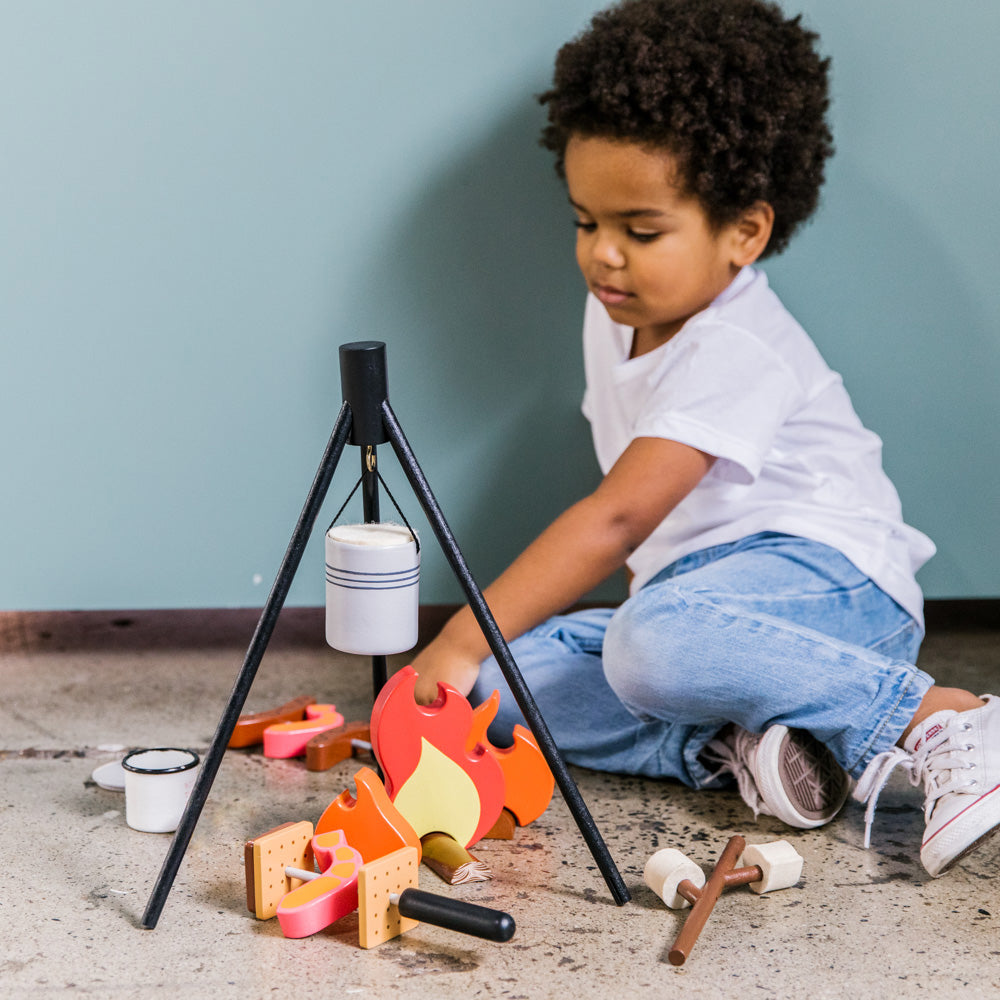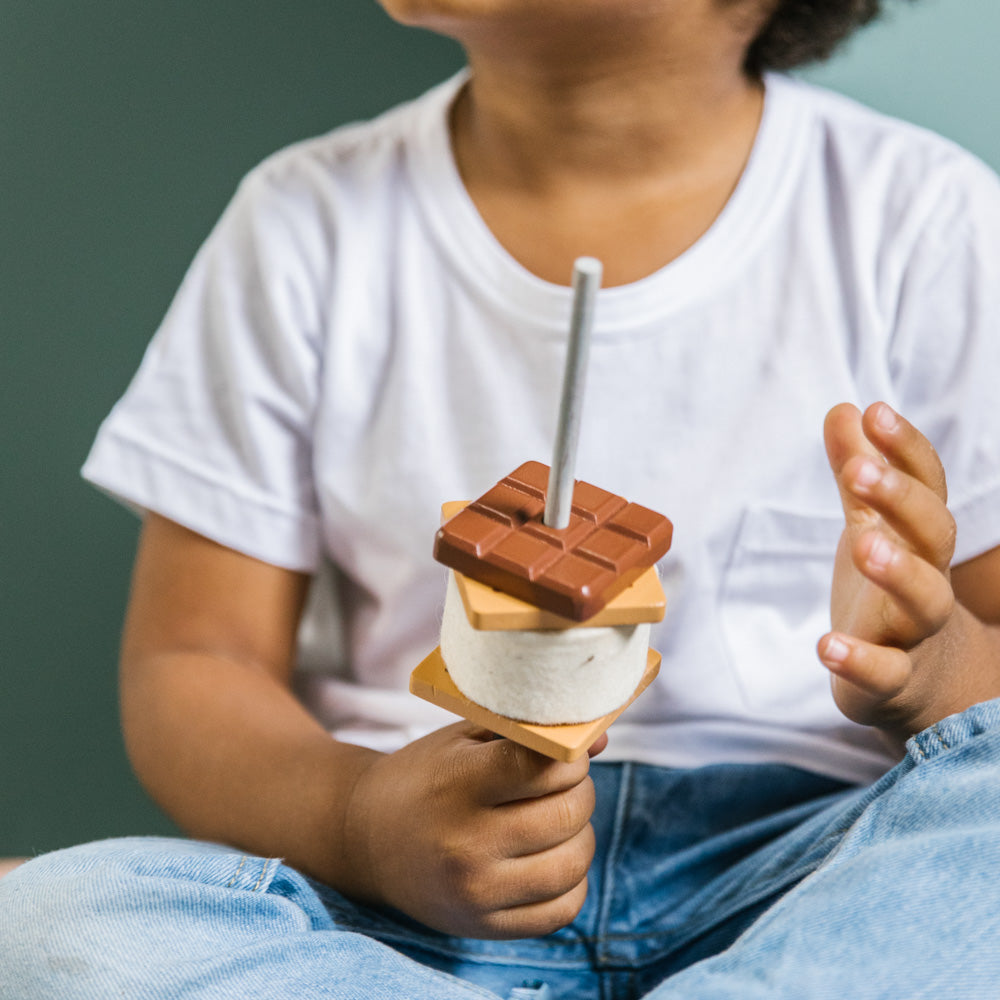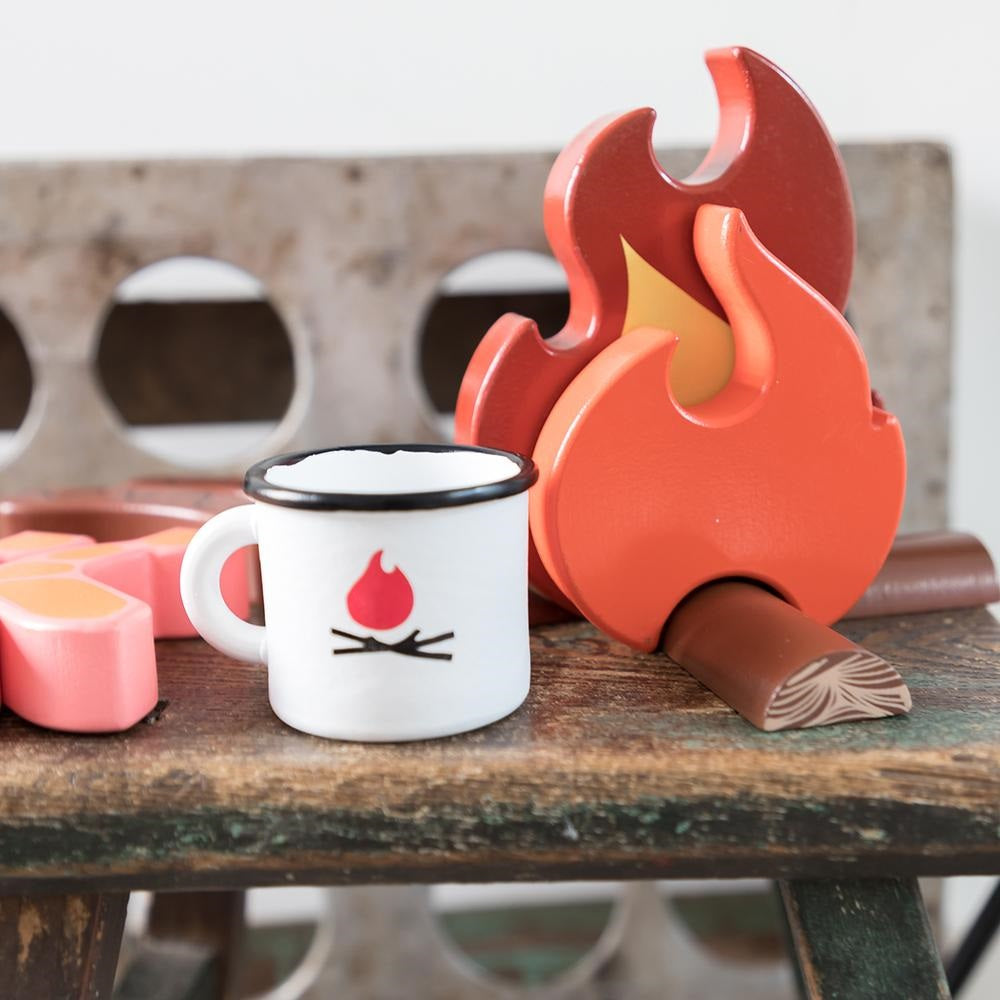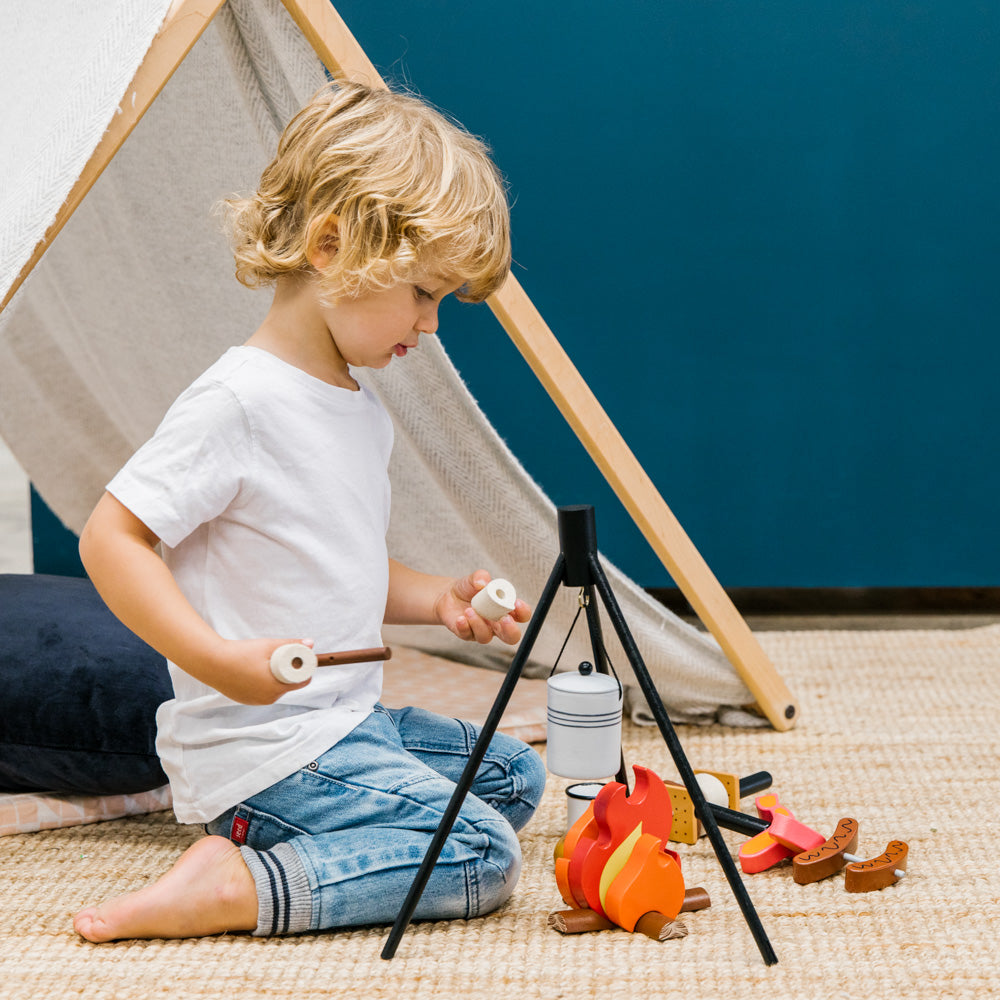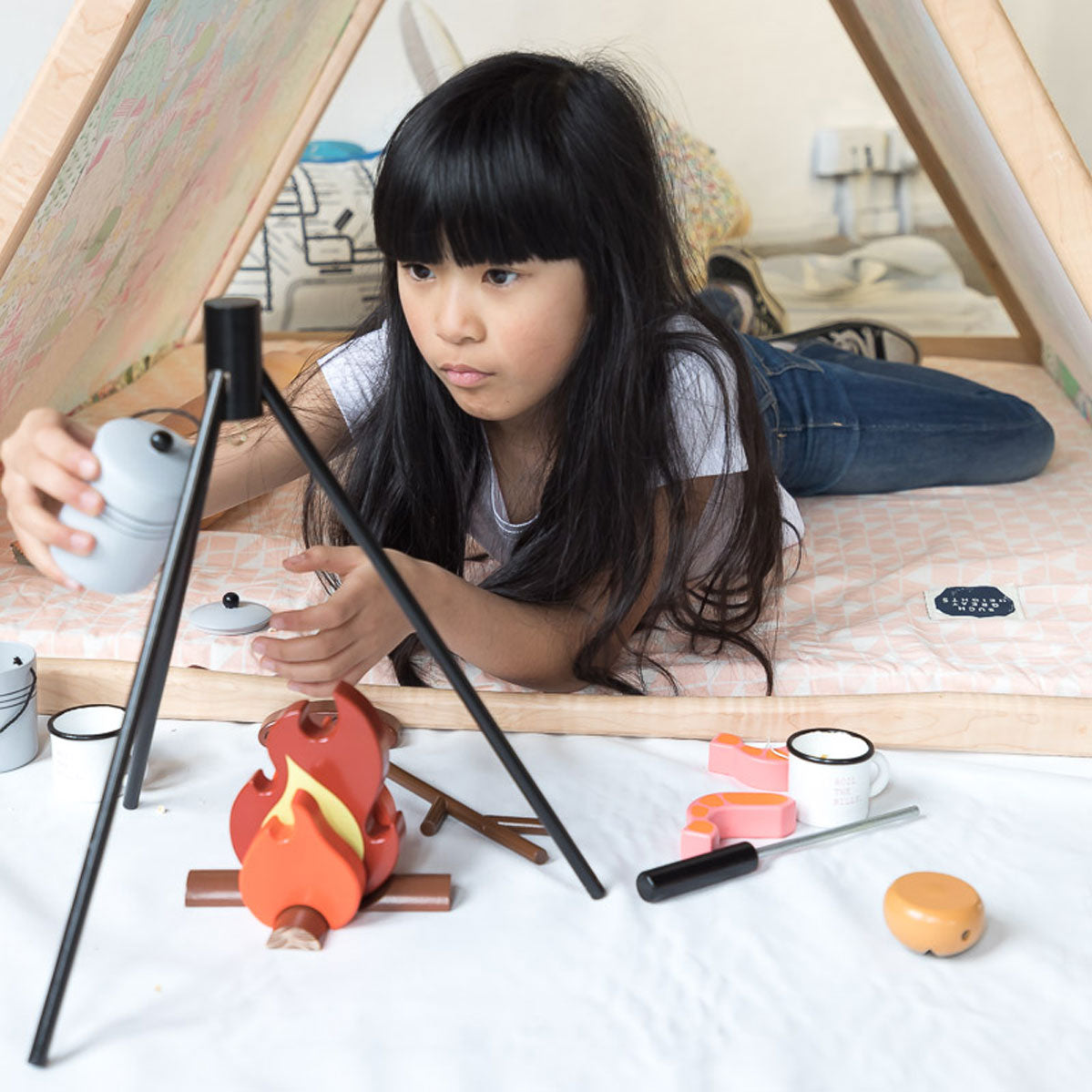 ICONIC TOY - CAMP FIRE
Most of us have fond childhood memories of camping with our families. Long days (and nights) surrounded by nature, exploring, improvising — with a few sibling arguments thrown in! The great thing about camping is the fact that it hardly changes as time goes on. These days, we may have a few extra gadgets and slightly more rain-proof tents, but the art of returning to nature and getting back to basics will always be the best part about it. Our Camp Fire toy lets you recreate these great outdoor memories — in the comfort of your own home if you don't feel like getting your fingers dirty or sleeping bags wet. And so perfectly-on-point in front of your little one's indoor tent or tepee.
This set comes complete with tripod to hold the billy can and sits flawlessly above the flames and logs. Use your camp fire stick to cook a prawn or sausage for dinner, but save room for dessert! We've packed supplies for roasted marshmallows and S'mores too! This is our impression of the timeless Camp Fire with all the nostalgia you would expect and love from a classic wooden toy. So, whatever the weather, gather around the Camp Fire with your family or friends, and let the world go by around you. 
Ages 3+
Sturdy wooden construction
Wooden Tripod is 35cm (H) x 30cm (W)
Complete with 1 Camp Fire (with 3 red Flames & 3 brown timber Logs), Tripod (to hold your Billy Can), Billy Can & Lid, Mug with handle, silver Cooking Stick to hold, S 'more set (2 Biscuits + 1 Chocolate + 1 large felt Marshmallow),  2 x Prawns, 2 x Sausages, branch-shaped Stick to hold, 2 x felt Marshmallows for pretend play.
Designed to comply with Australian & New Zealand toy standards with non-toxic paint. This toy also meets the European & American safety standards.
Comes packaged in a beautiful cardboard box
NOT to be used with water or any liquid which is standard for any wooden toy. This is a pretend play toy only.
Make Me Iconic own the © copyright of this toy
Shipping is FREE on AUS orders over $100. Yay! - Standard shipping Australia-wide is $15 - International Shipping is calculated at checkout Click here for further information.
Note: these shipping charges applies only to our online retail customers only (not wholesale accounts)