FREE shipping over $130. Express Shipping Available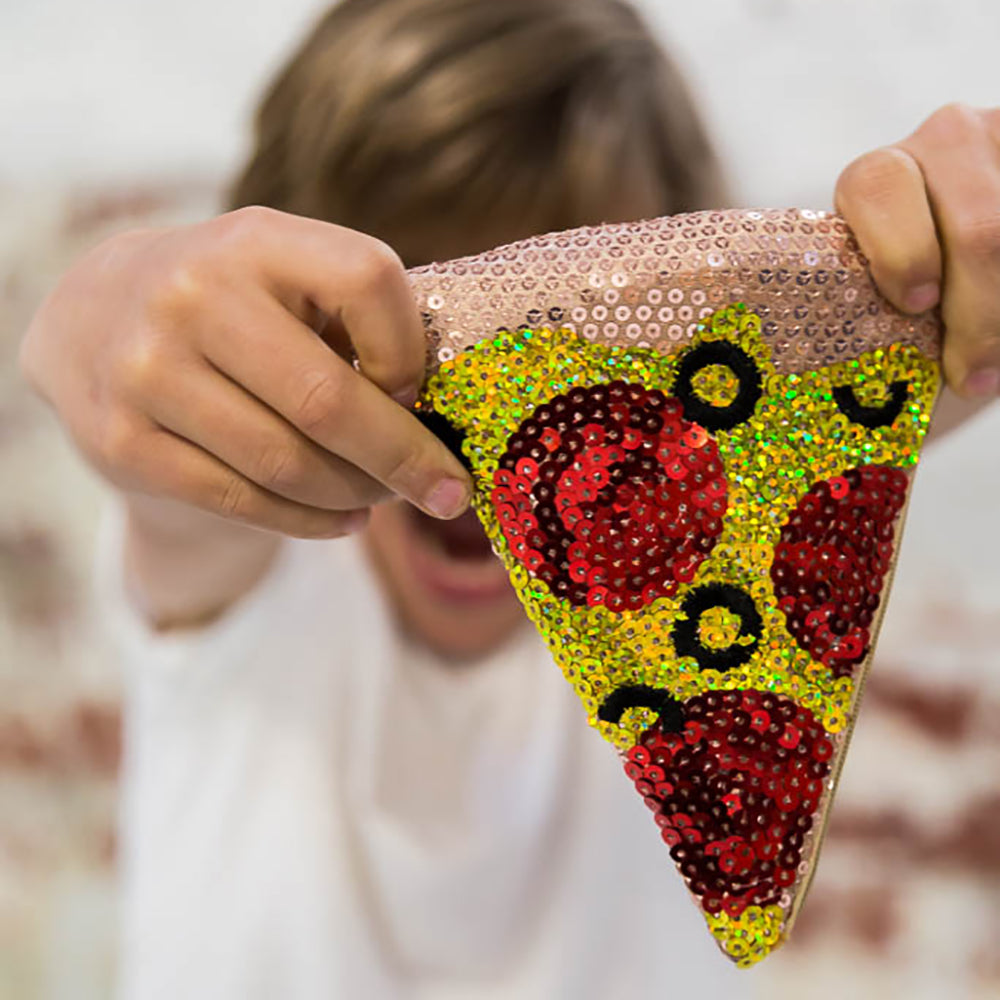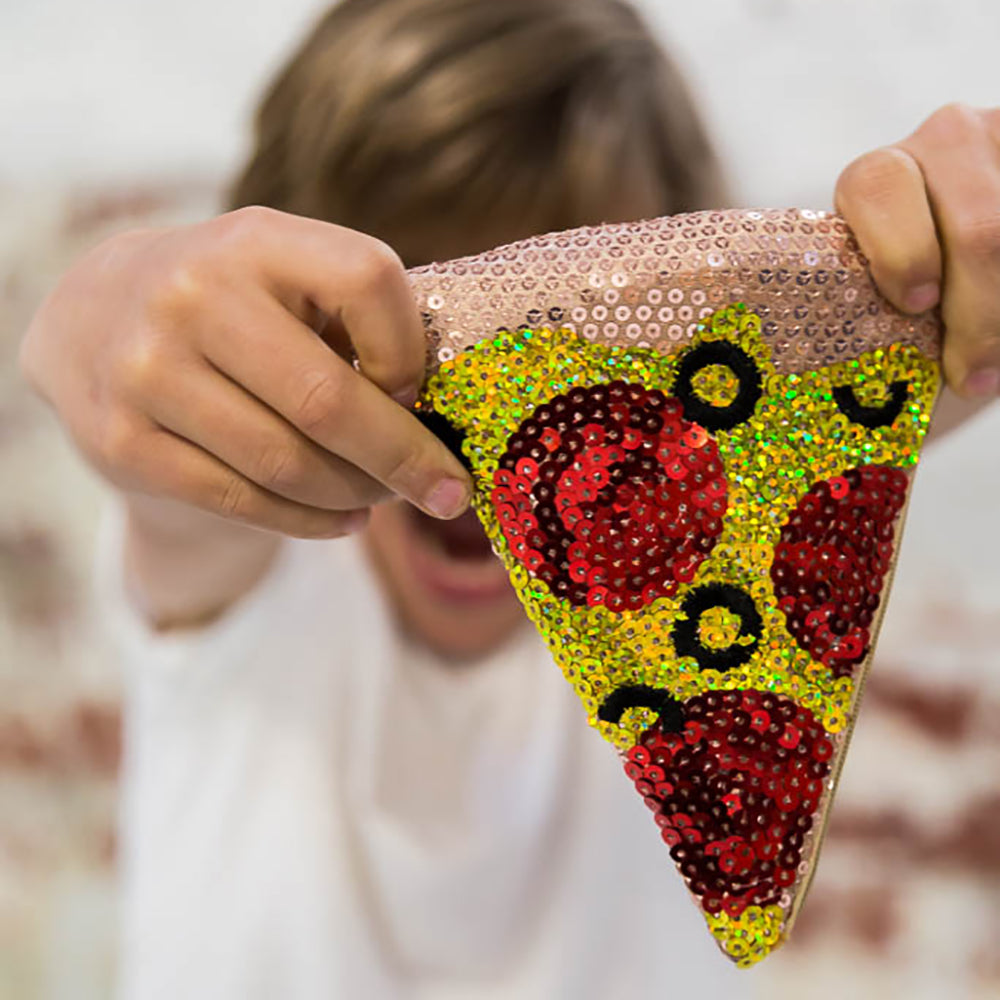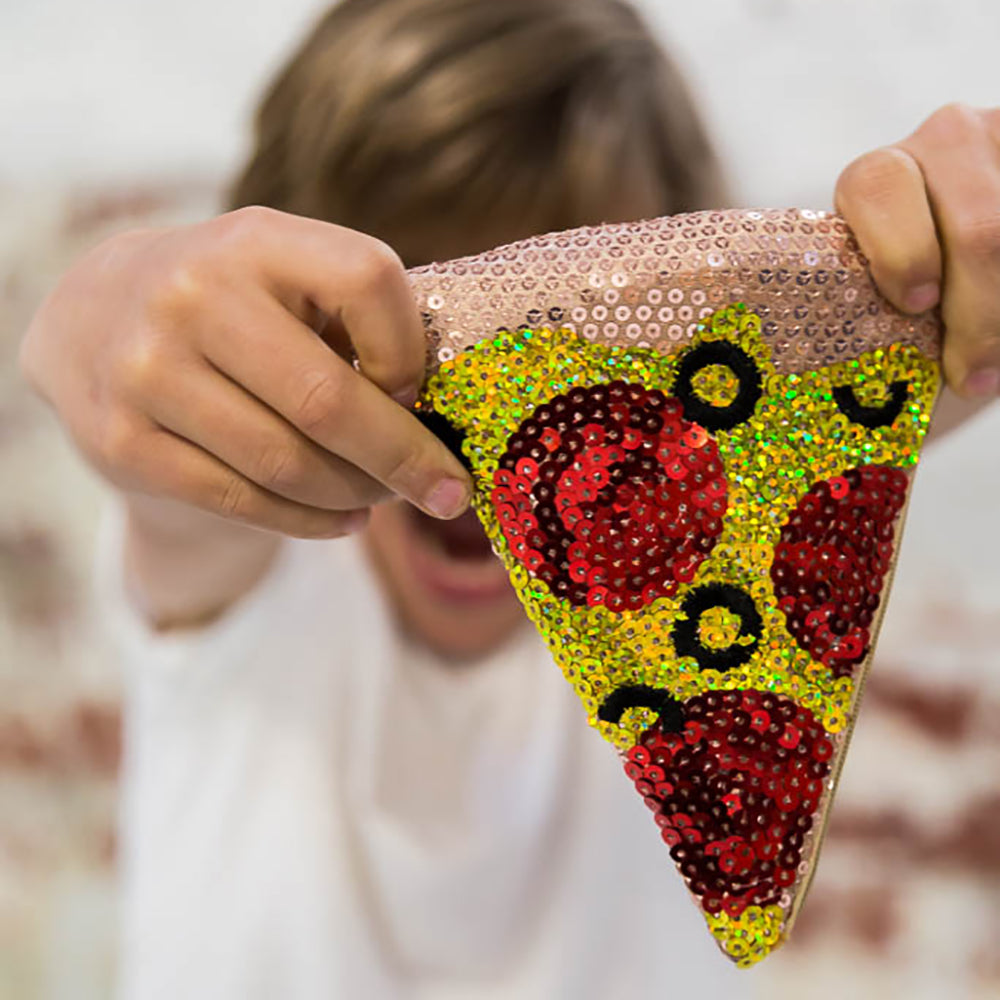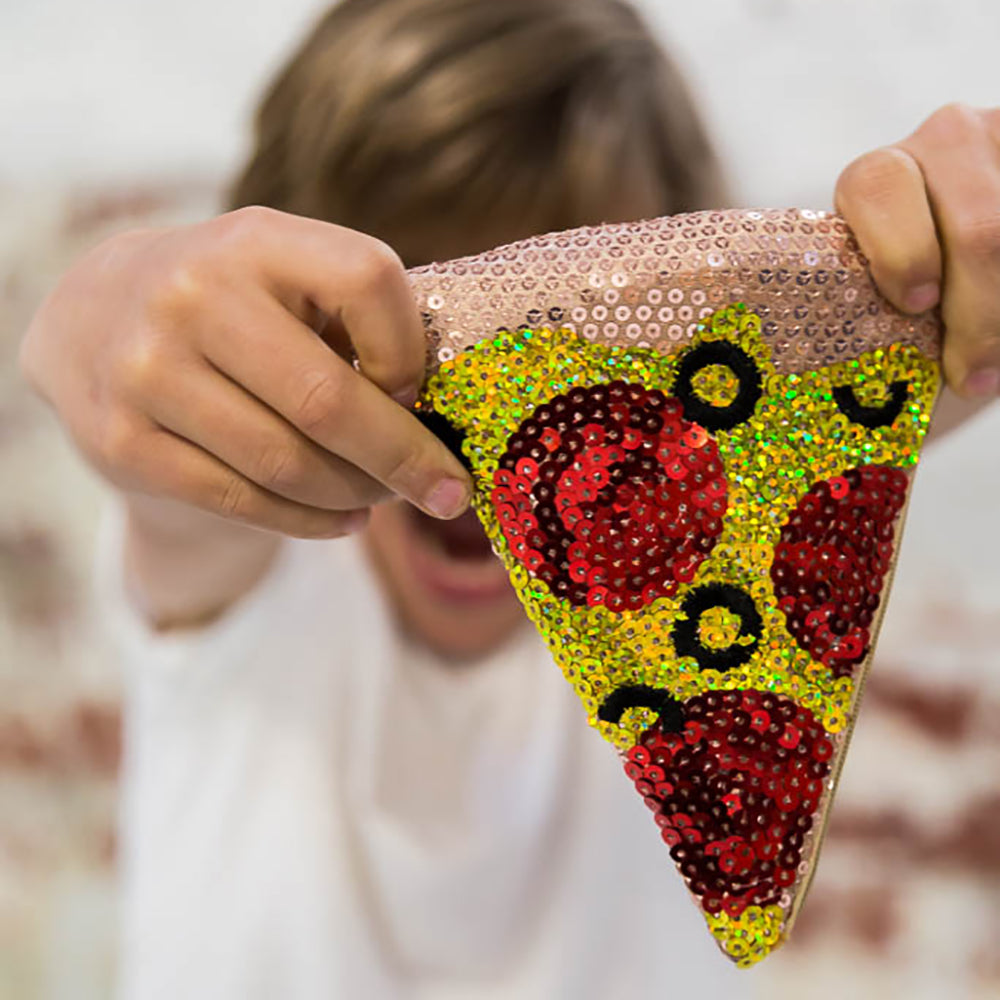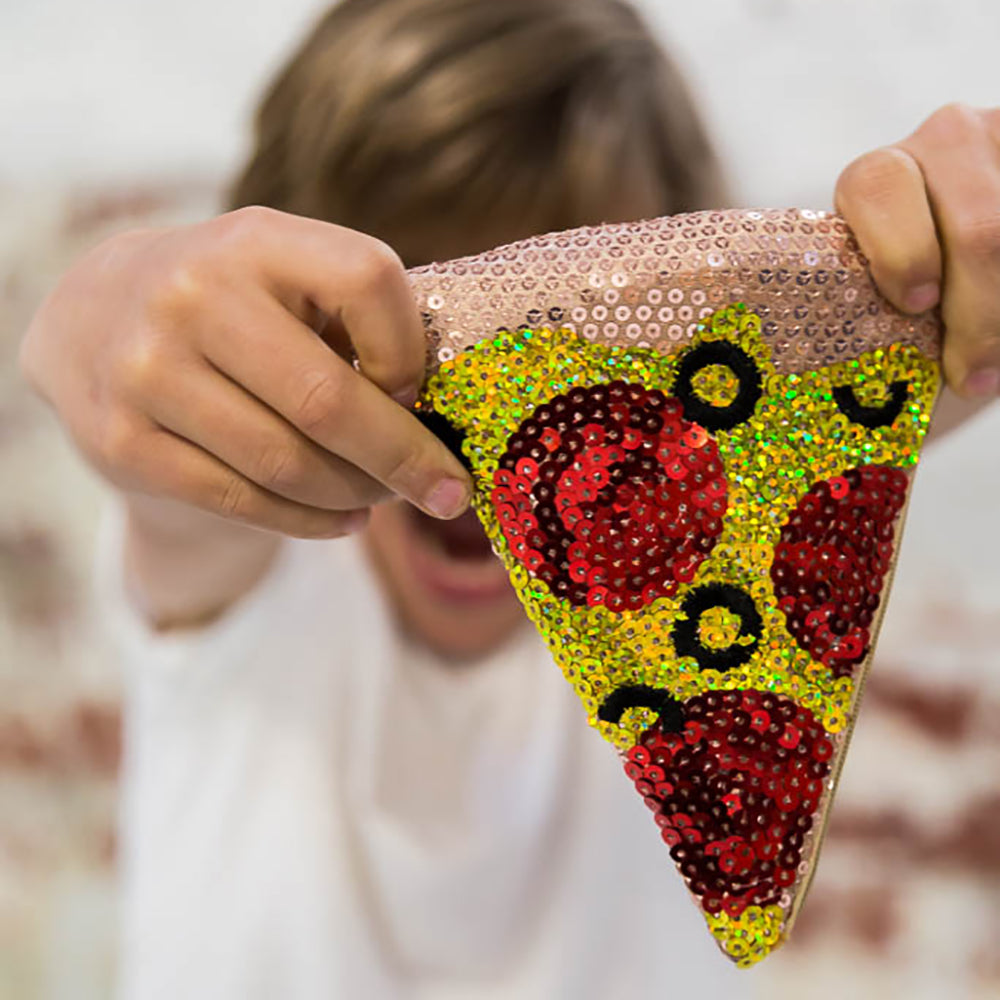 ICONIC SEQUIN PURSE - PIZZA
We decided that we loooooooooooooooooved pizza so much but perhaps not the calories! LOL! And decided to re-create our favourite TV treat in these gorgeous little purses that can fit all your little bits & pieces - all looking fabulous and very glamorous at the same time!
These over-the-top cute little purses can fit lots of things including your keys, loose change or hair clips. They make great gifts and are easy to find when you have chucked them in your handbag. So totally cute and totally divine!
Finished flat size 12cm (W) x 15.5cm (L)
Sequins, cotton lined and metal zip.
Zip on the side
Shipping is FREE on AUS orders over $100. Yay! - Standard shipping Australia-wide is $15 - International Shipping is calculated at checkout Click here for further information.
Note: these shipping charges applies only to our online retail customers only (not wholesale accounts)