FREE shipping over $130. Express Shipping Available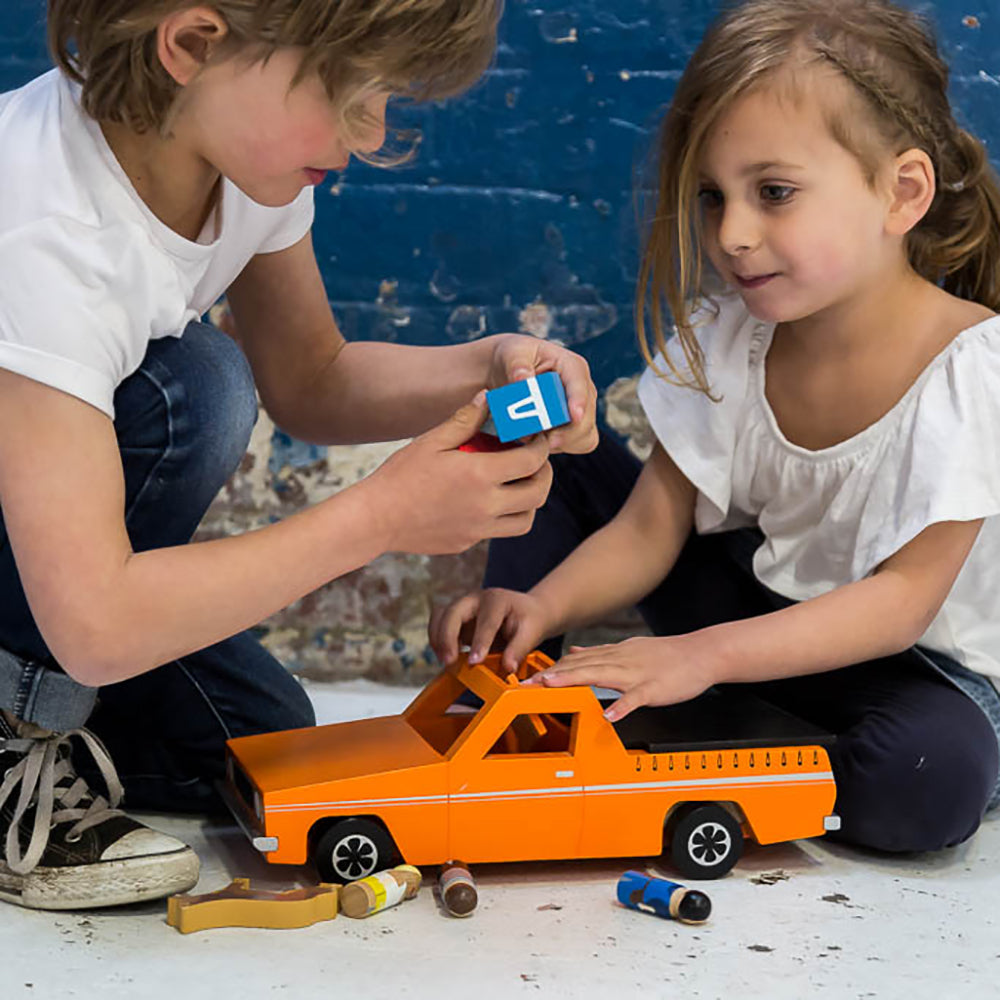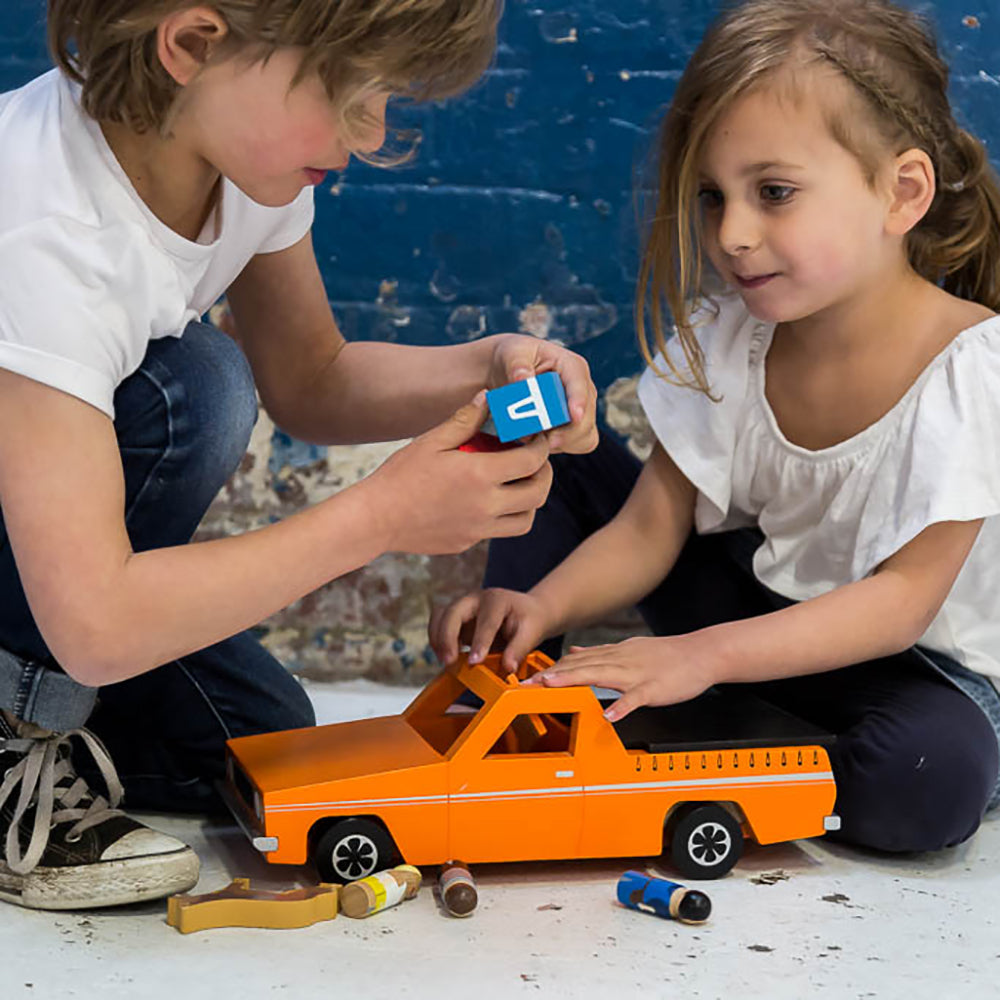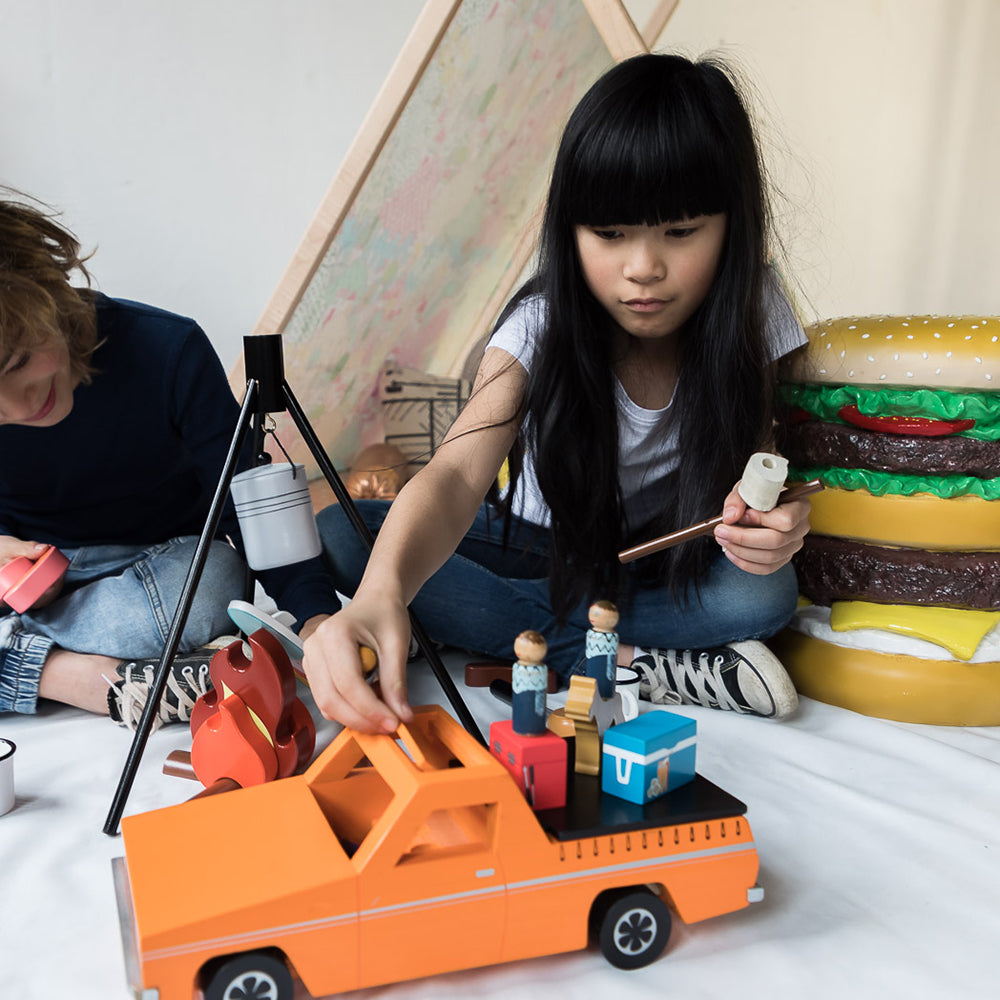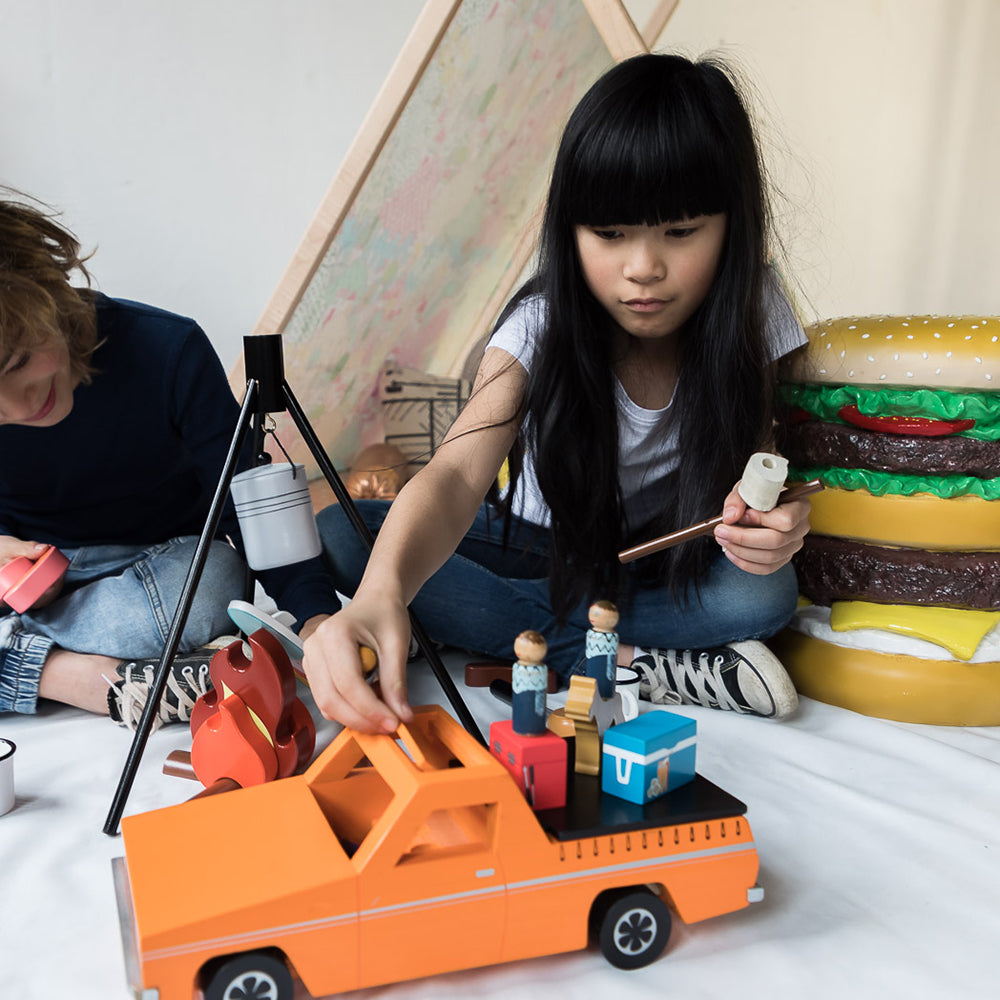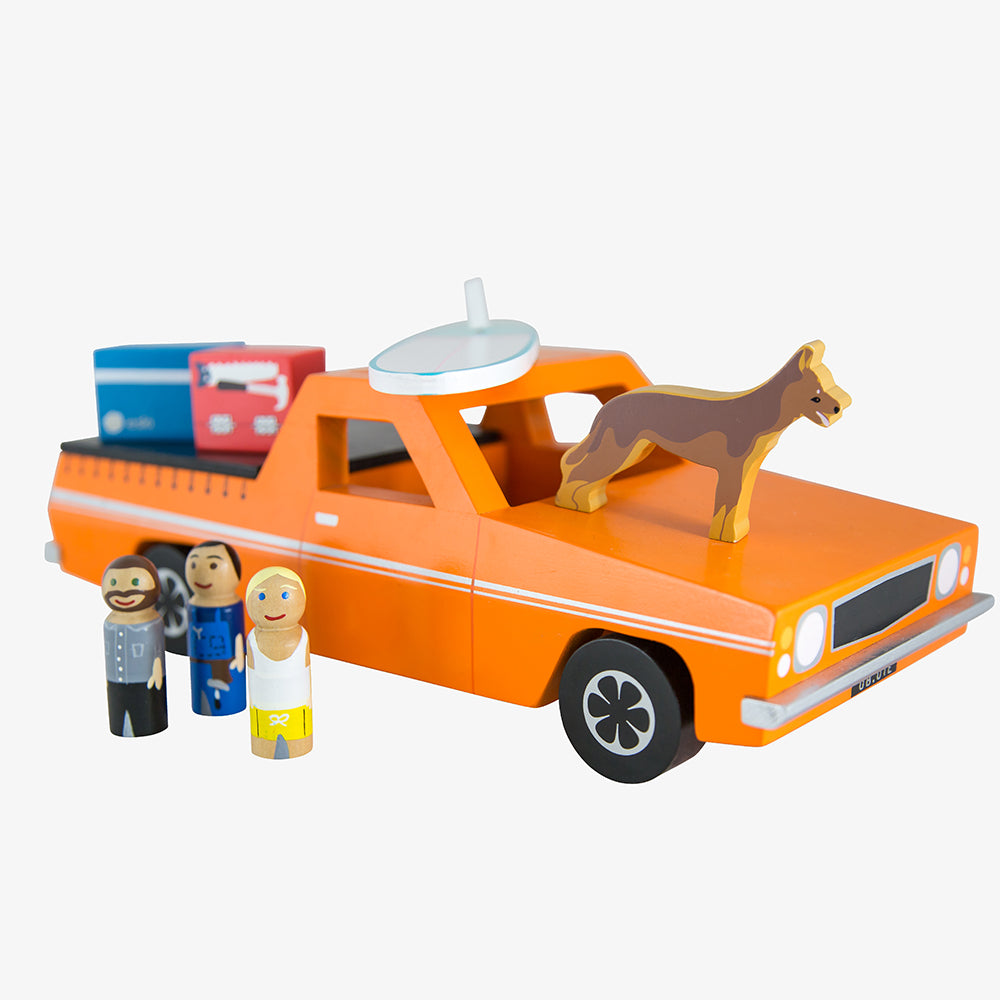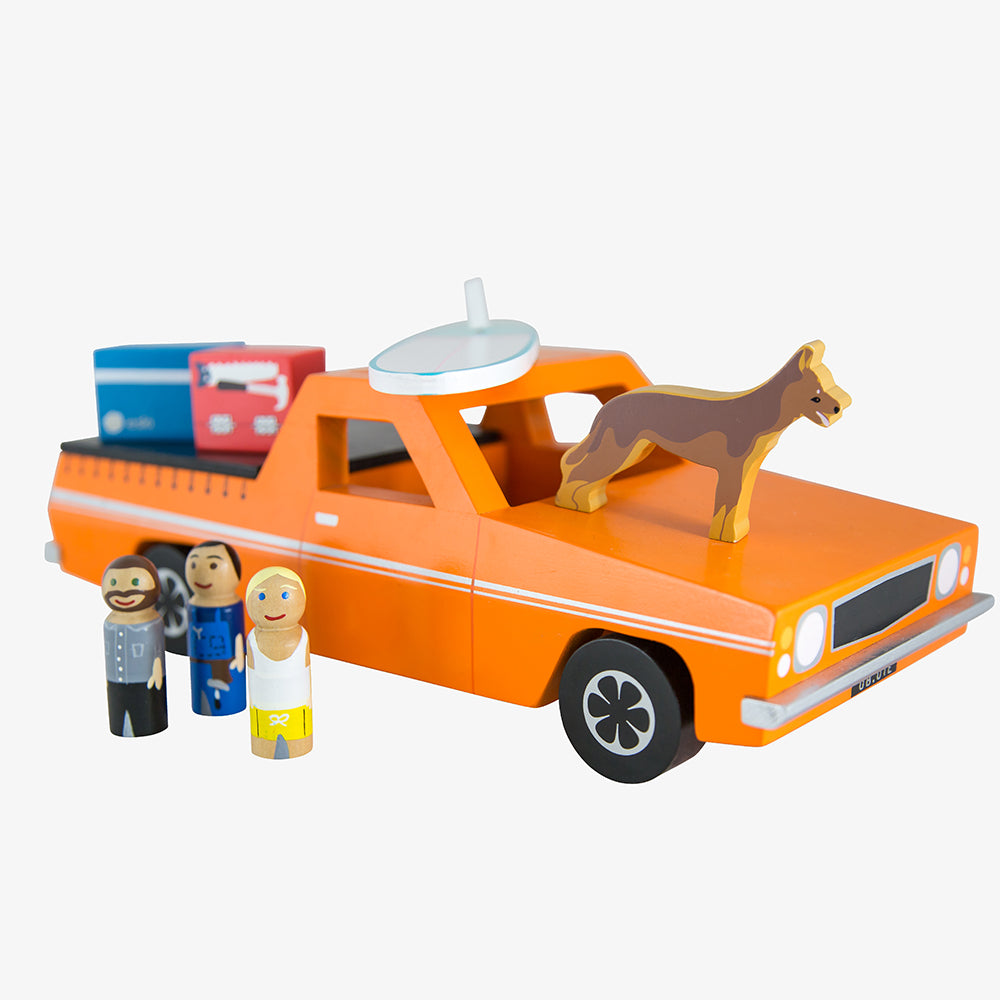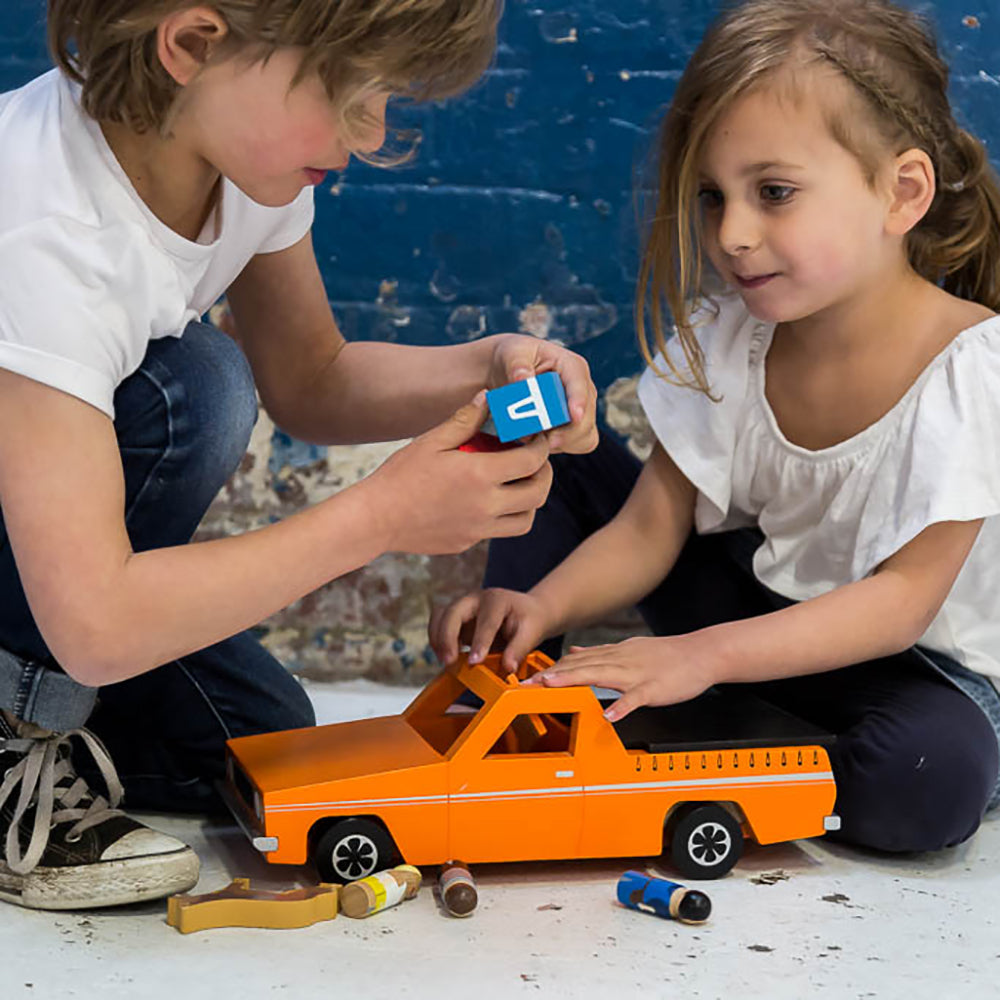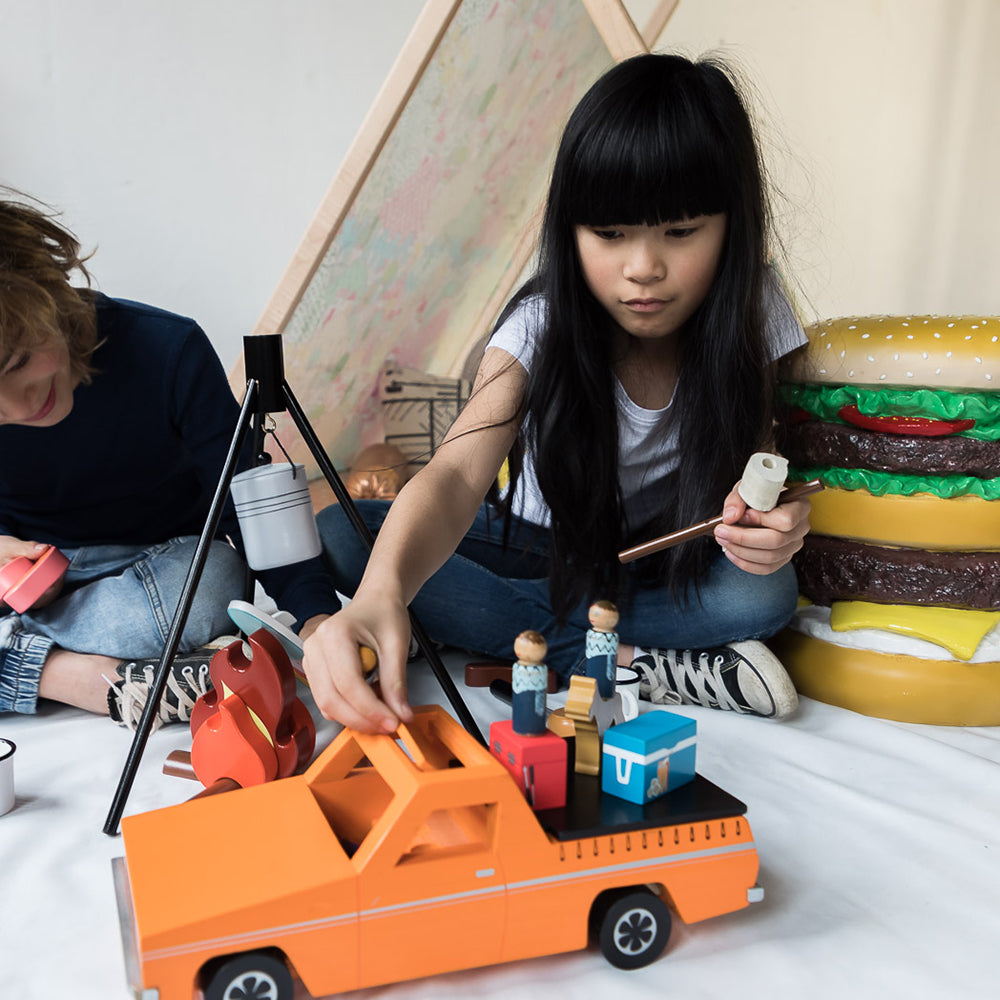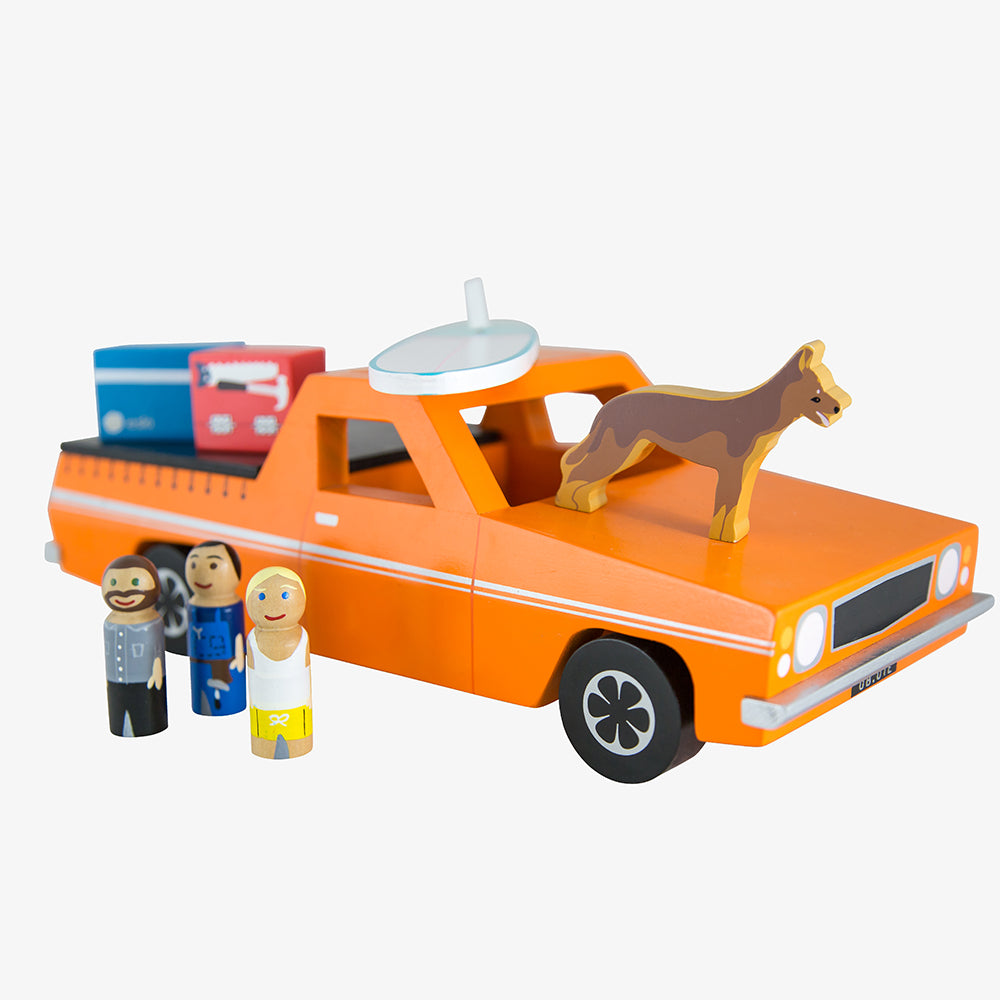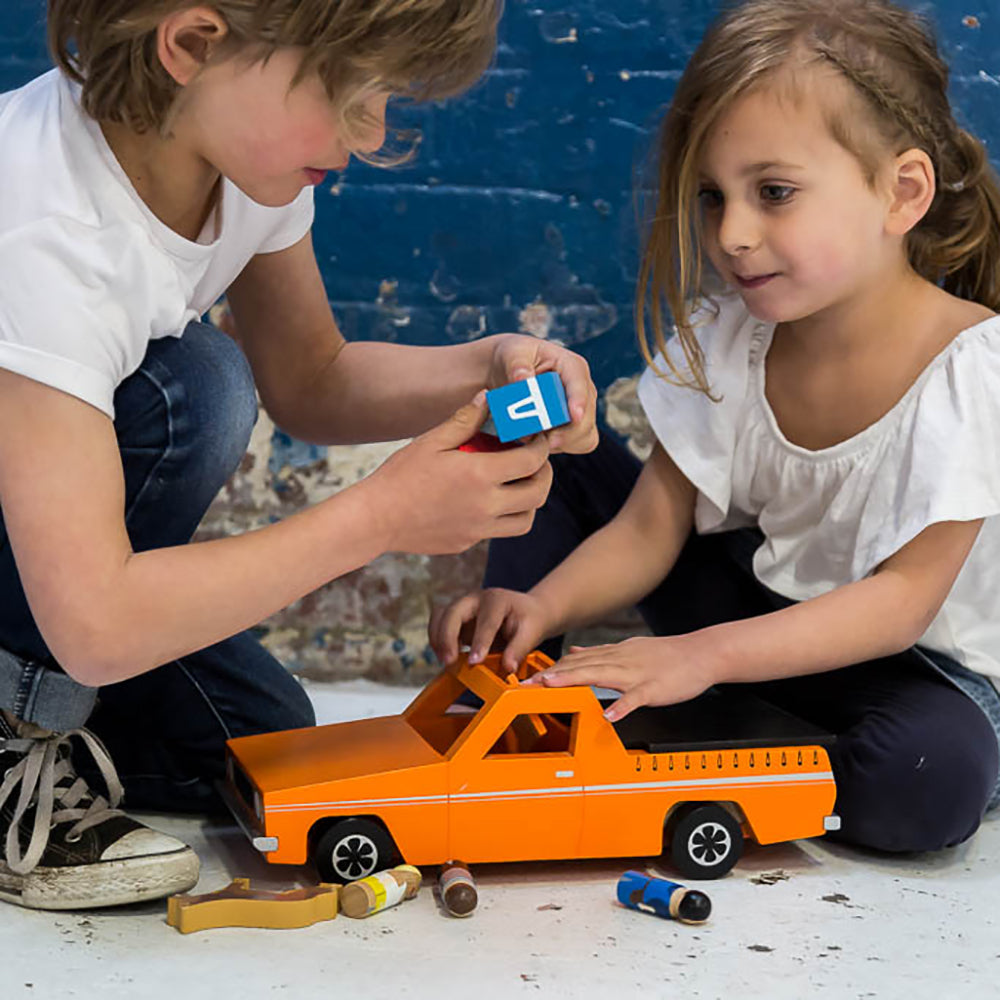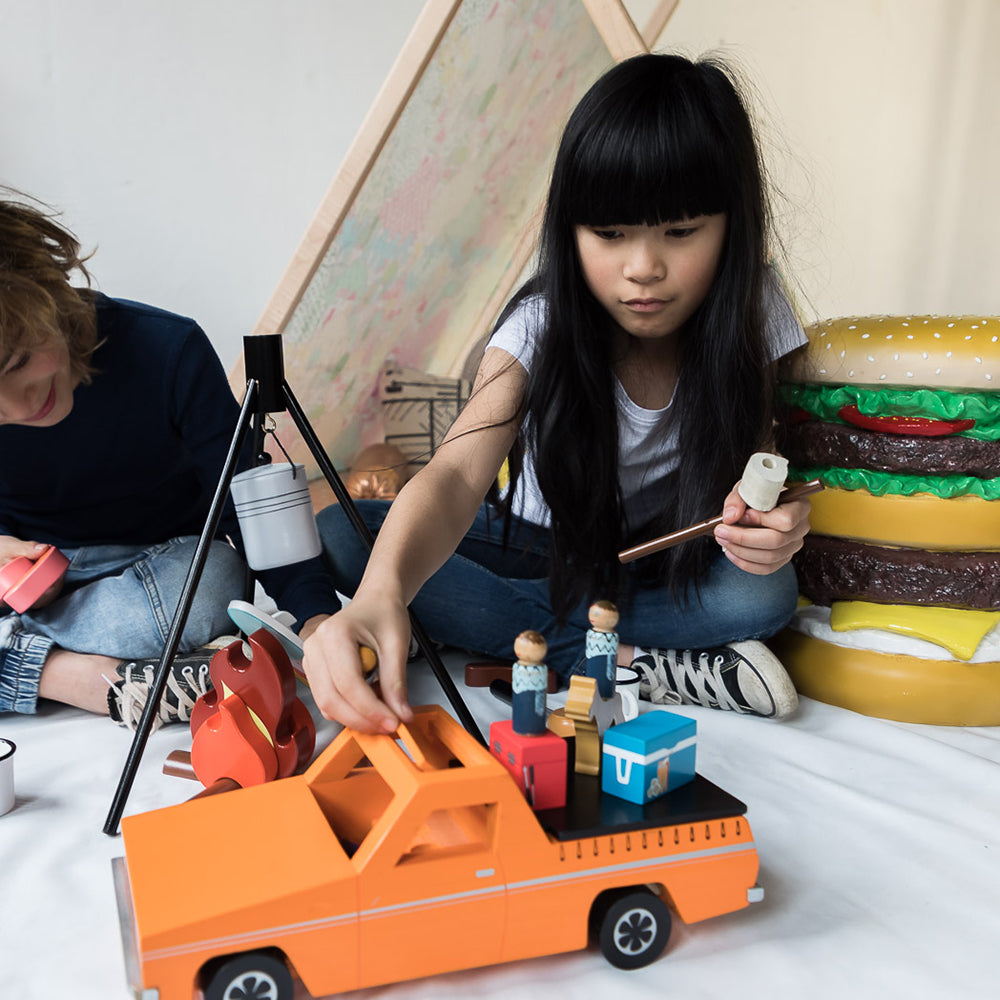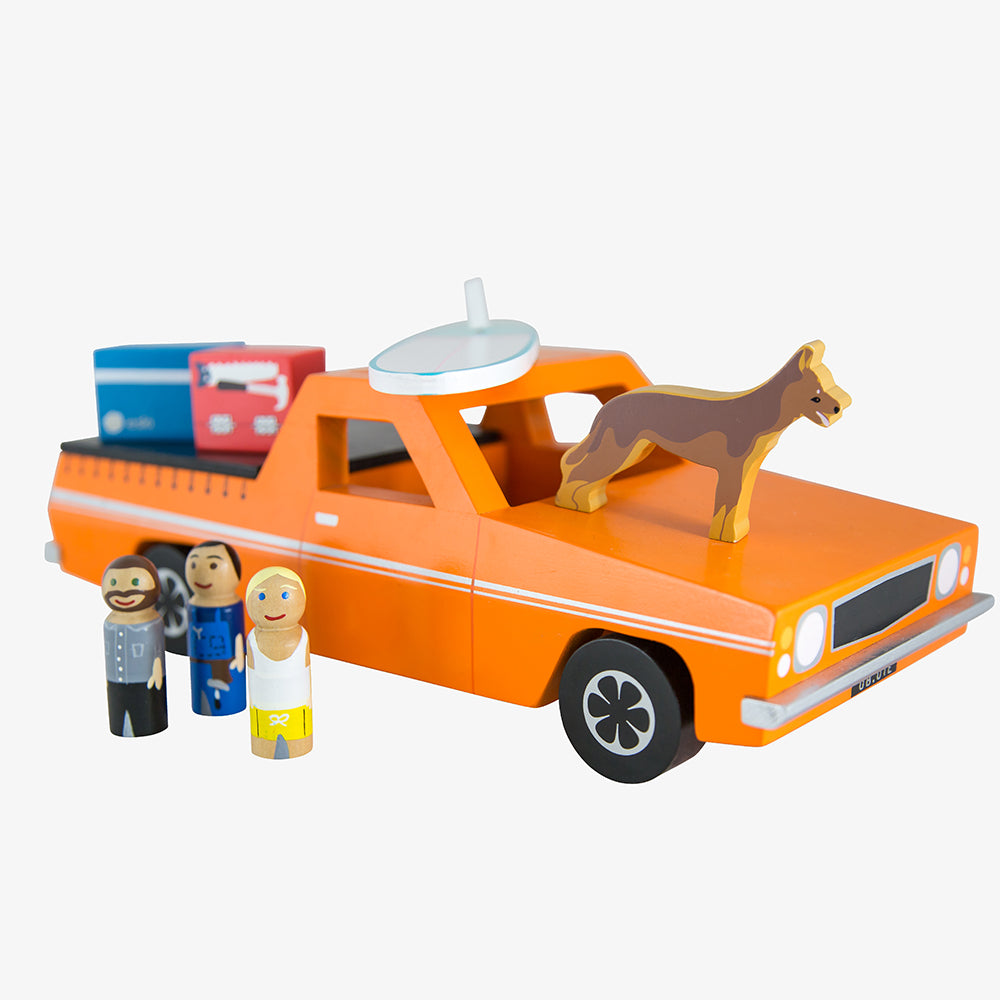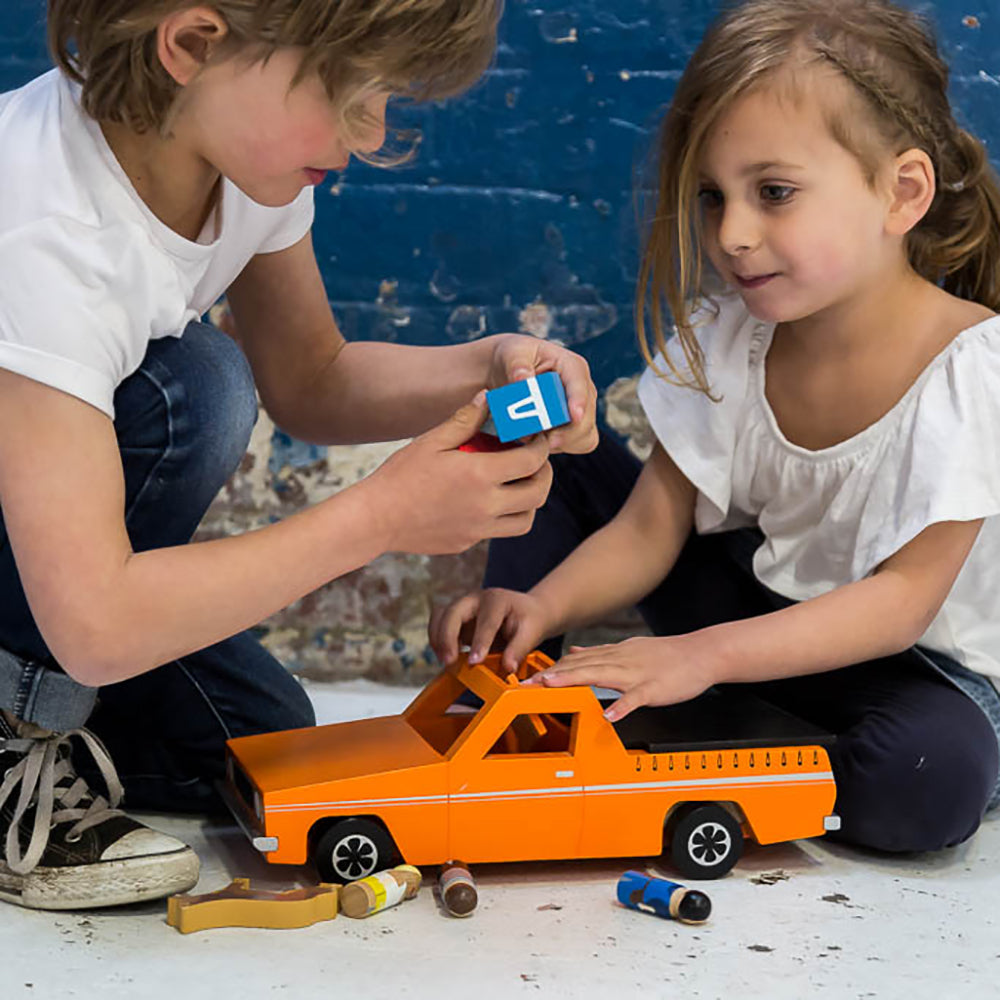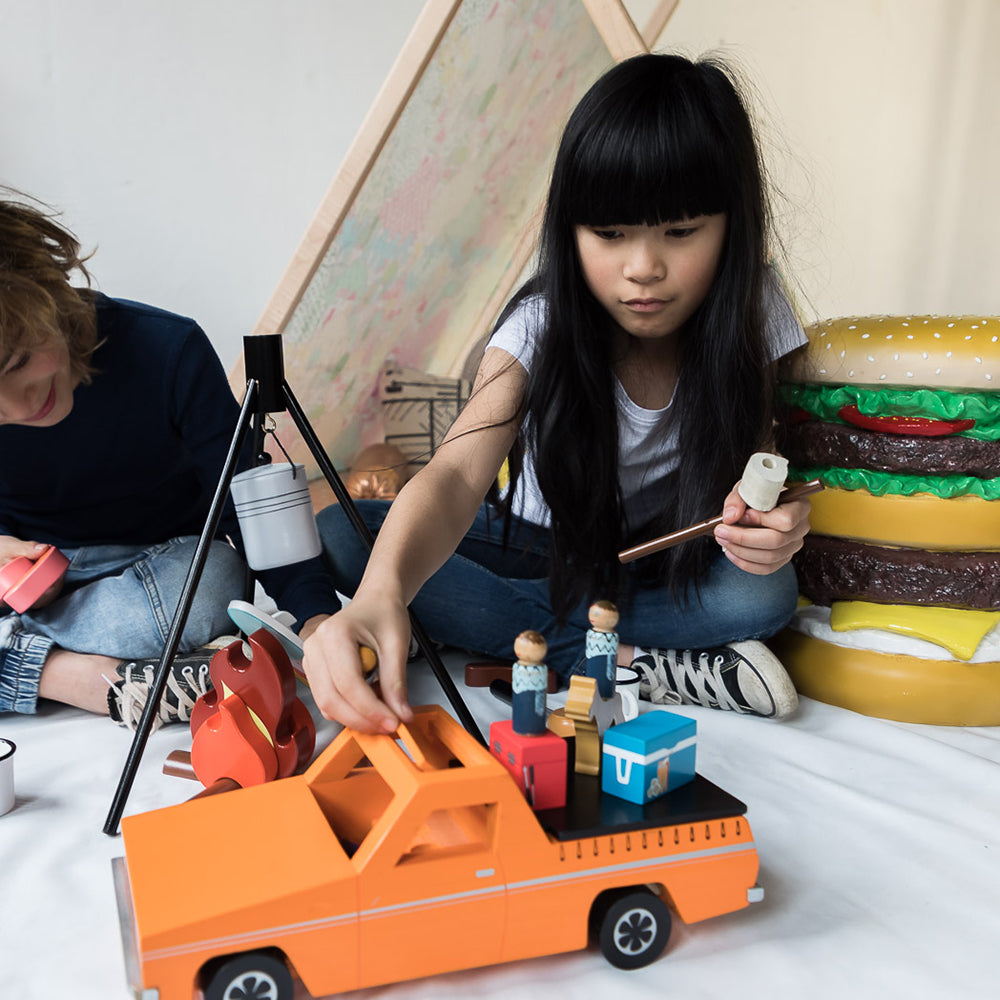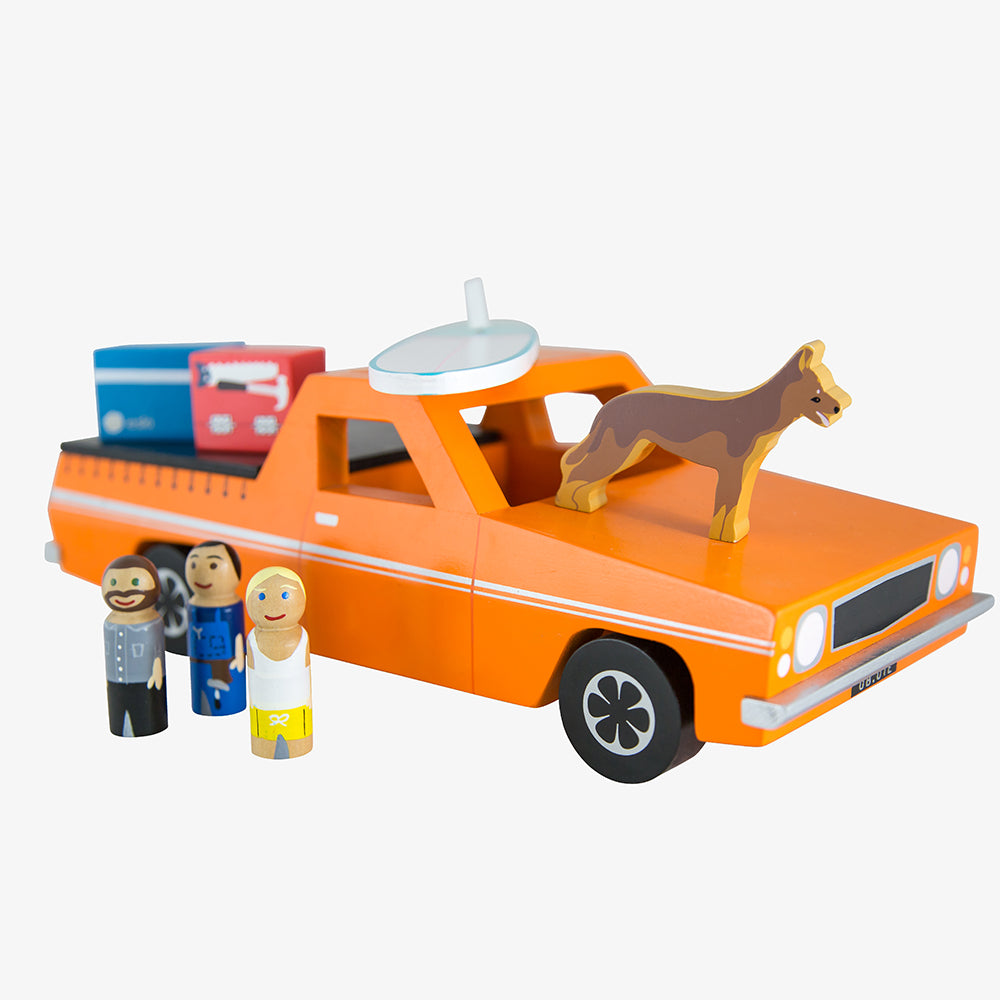 ICONIC TOY - AUSTRALIAN UTE
Rumour has it the "Ute" came about from a letter a farmer wrote to Ford asking for a "vehicle to take his wife to church in on Sundays and take his pigs to market with on Monday's". The Ute has been a much loved part of the Australian iconography since the 1930's. From the Jackaroo, to the Farmer, the Revhead Tradie the iconic Ute fits the bill. So whether you want to throw your surfboard in the back, bring your dog to the park or take your tools to the job, a Ute is likely to be you ride of choice. We have created our impression of the Ute with all the nostalgia and love you would expect for a classic toy for your little one. So let them open their minds to all the jobs this classic vehicle supports - or just a cruise down the open road to the beach. Vroom Vroom. 
Comes complete with 3 passengers and accessories. It has wheels on the bottom (for vroom vrooming) and the lid comes off the top to access the passengers.
Ages 3+
Sturdy wooden construction
35cm (L) x 15cm (H) x 12cm (W)
Complete with 3 wooden passengers, 1 Kelpie dog, 1 esky, 1 tool box and 1 surfboard for pretend play
Designed to comply with Australian toy standards and made with non toxic paints
Comes packaged in a beautiful cardboard box
Shipping is FREE on AUS orders over $100. Yay! - Standard shipping Australia-wide is $15 - International Shipping is calculated at checkout Click here for further information.
Note: these shipping charges applies only to our online retail customers only (not wholesale accounts)