make our mini grocery bag ♻ and play shop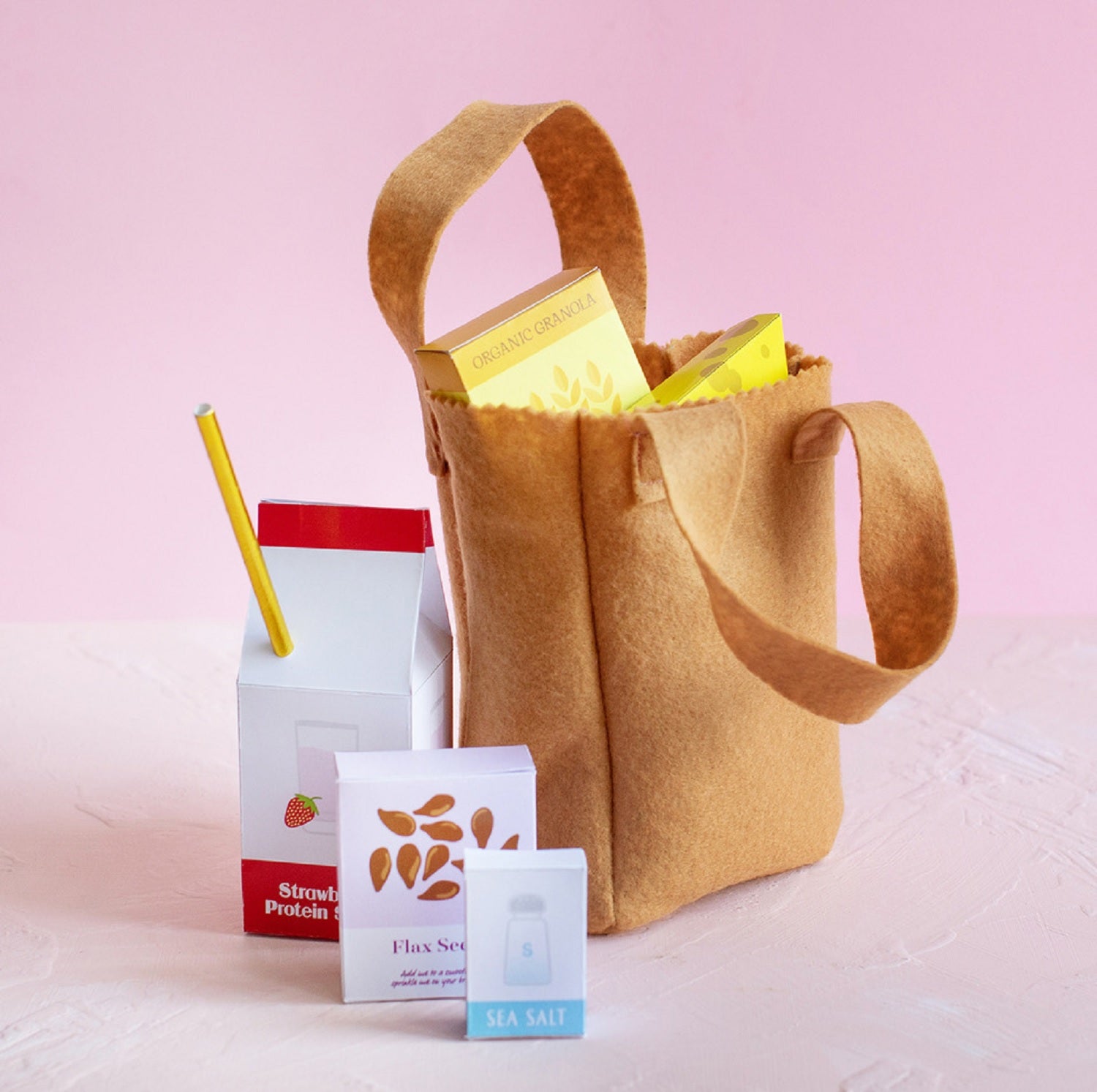 What you need:
Fabric scissors
Black Texter
Ruler
Pinking shears
Pins
Sewing Machine
4 x A4 brown Felt
Step by Step:
Cut felt into below sizes
One 7.5cm x 12.5
Two 7.5cm x 18cm
Two 12.5 x 18cm
Two 30cm x 3cm
Pin the two 12.5cm x 18cm pieces to the 7.5cm x 12.5 piece. Then sew them together about .5cm from the edge. Because we are making this bag from felt there is no edges to finish off so it won't fray. 
Once you've done that pin on your 7.5cm x 18cm pieces to each side to form the bag and sew the edges. Then turn the bag inside out. 
Then cut round the open top edge using pinking shears to create the zig zaggged effect.
Now pin and sew on your handles. 
Now your children can go shopping and carry lots of little treats in their new bags.