FREE shipping over $130. Express Shipping Available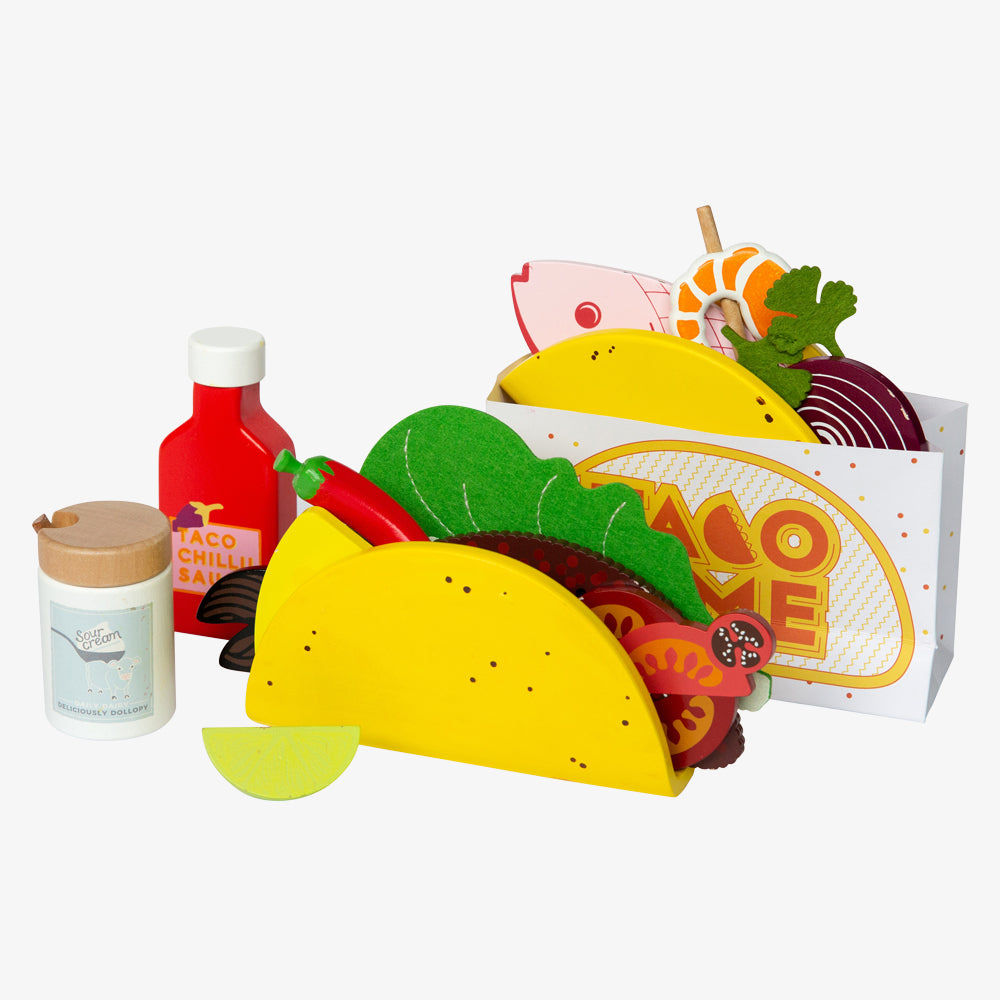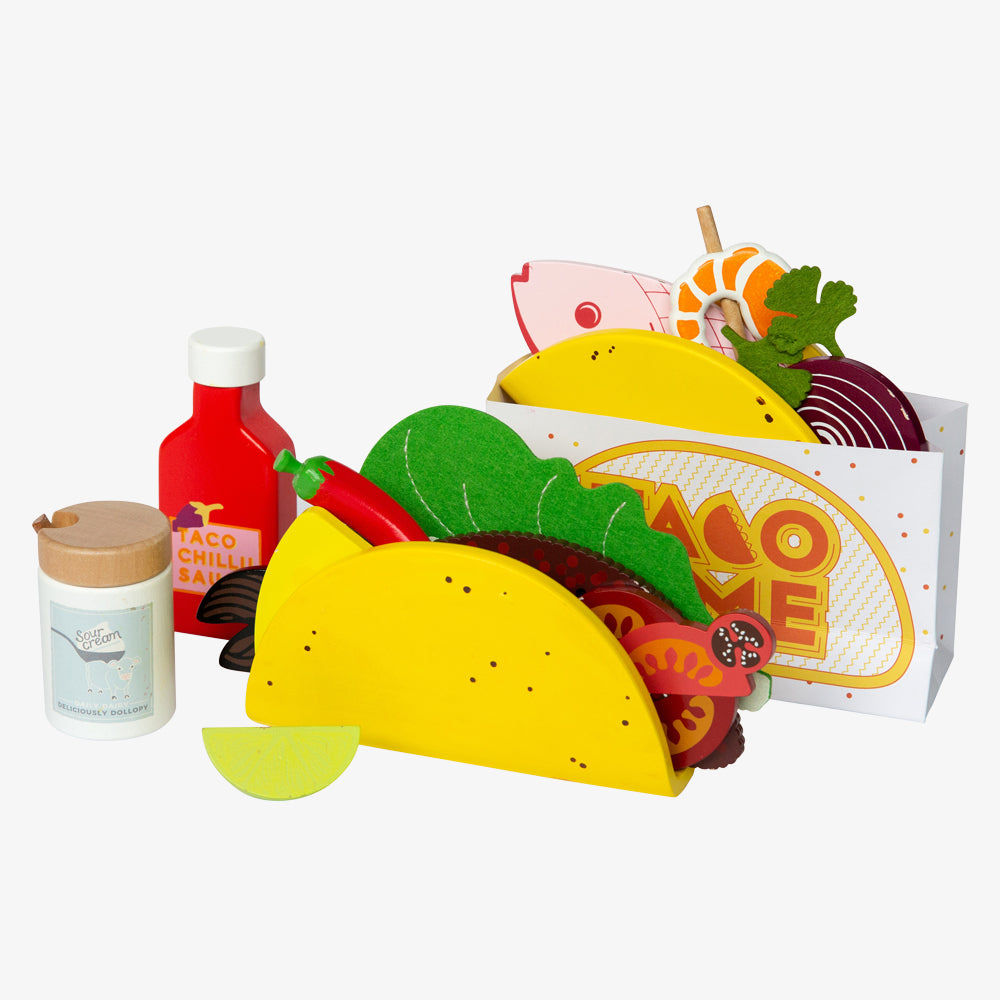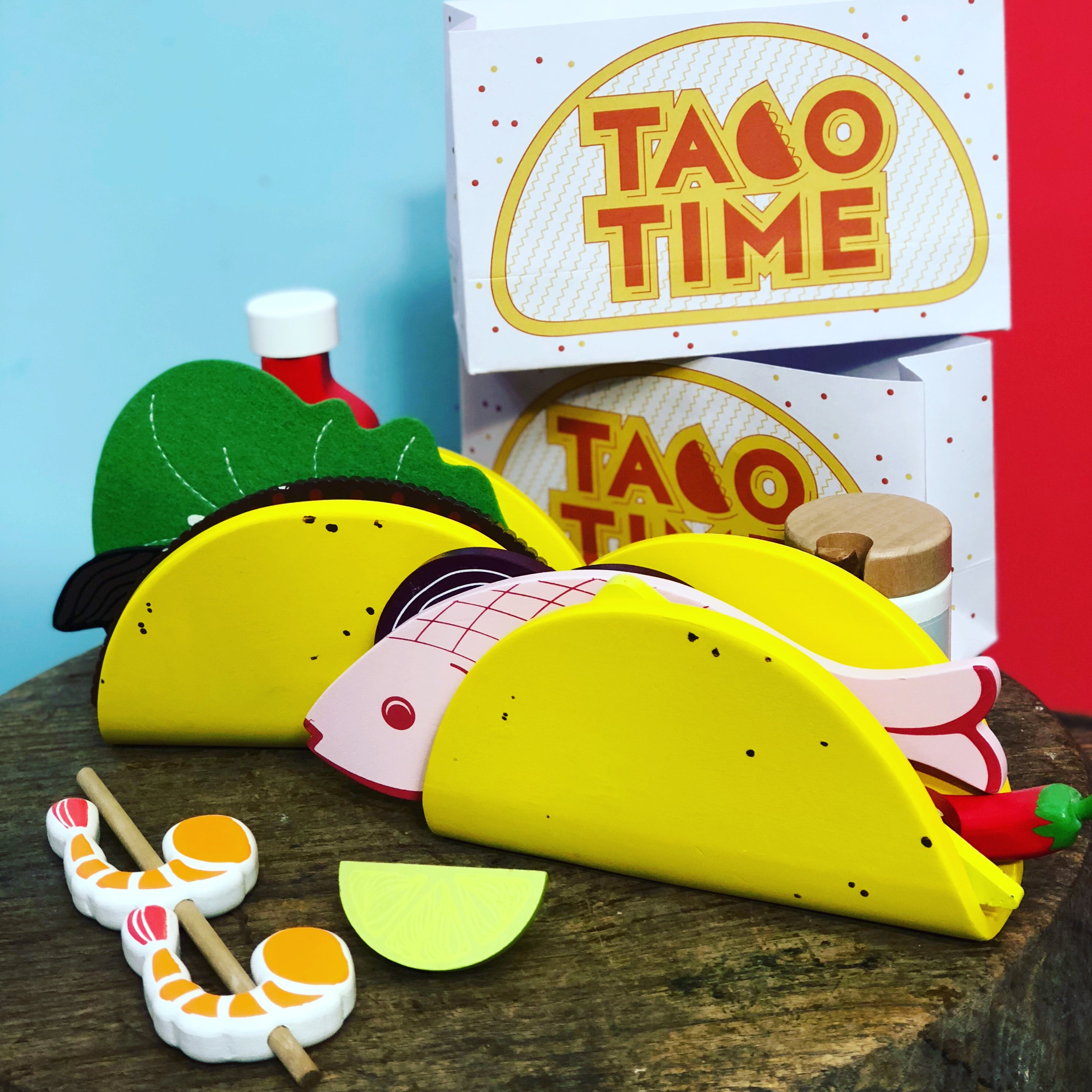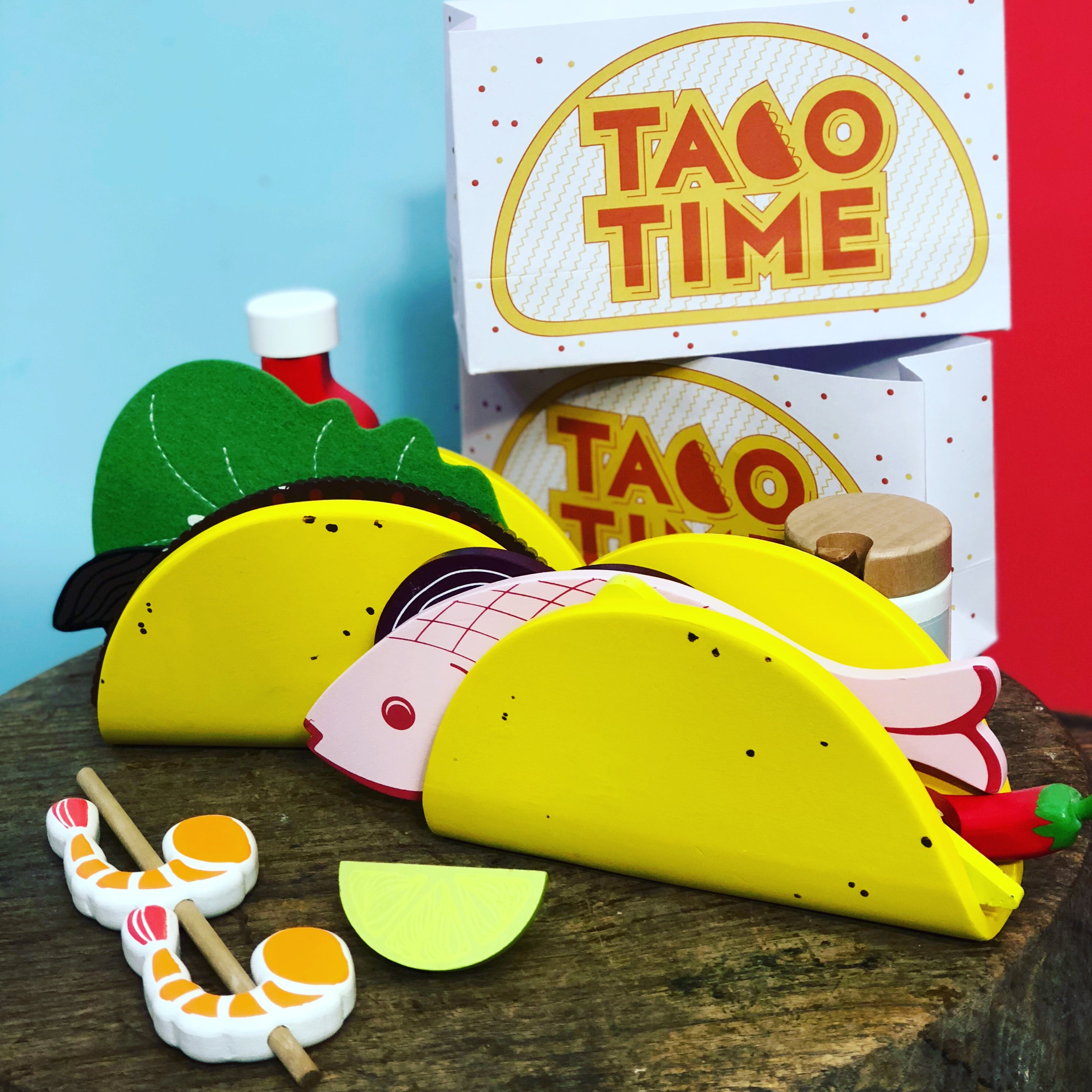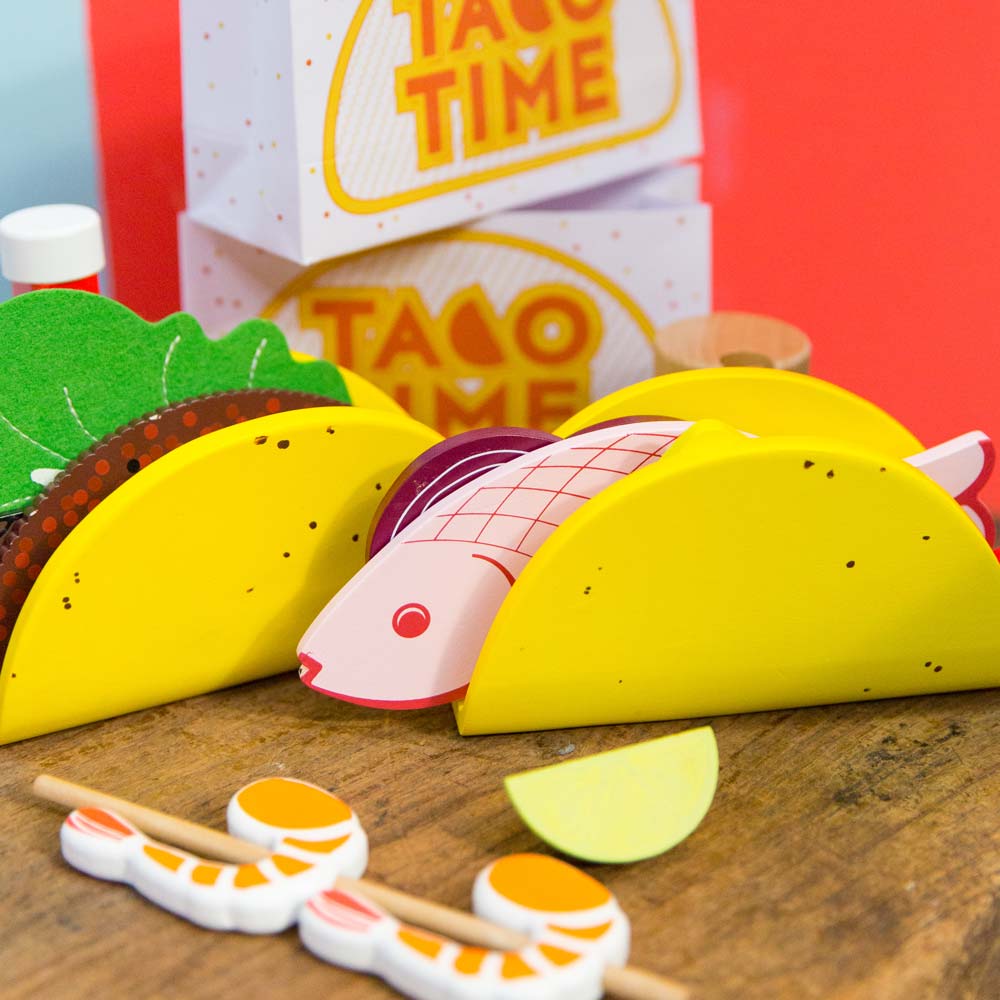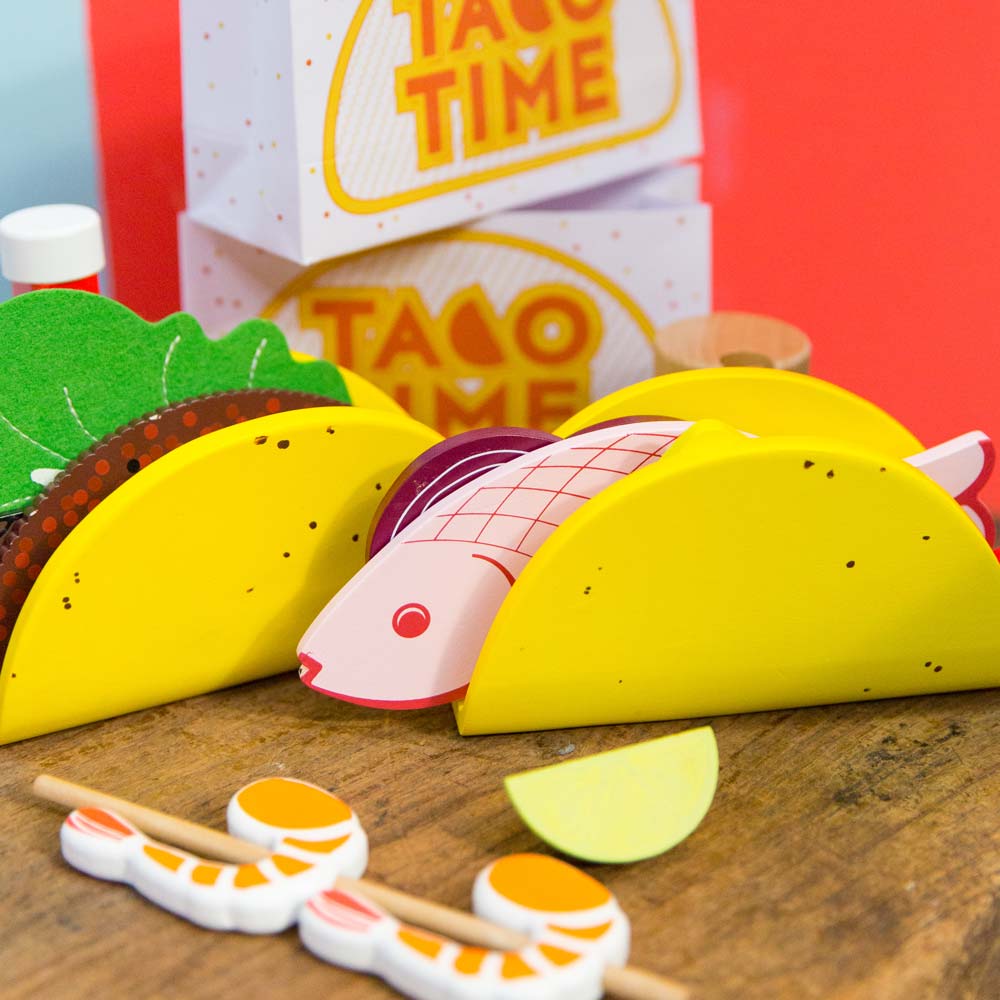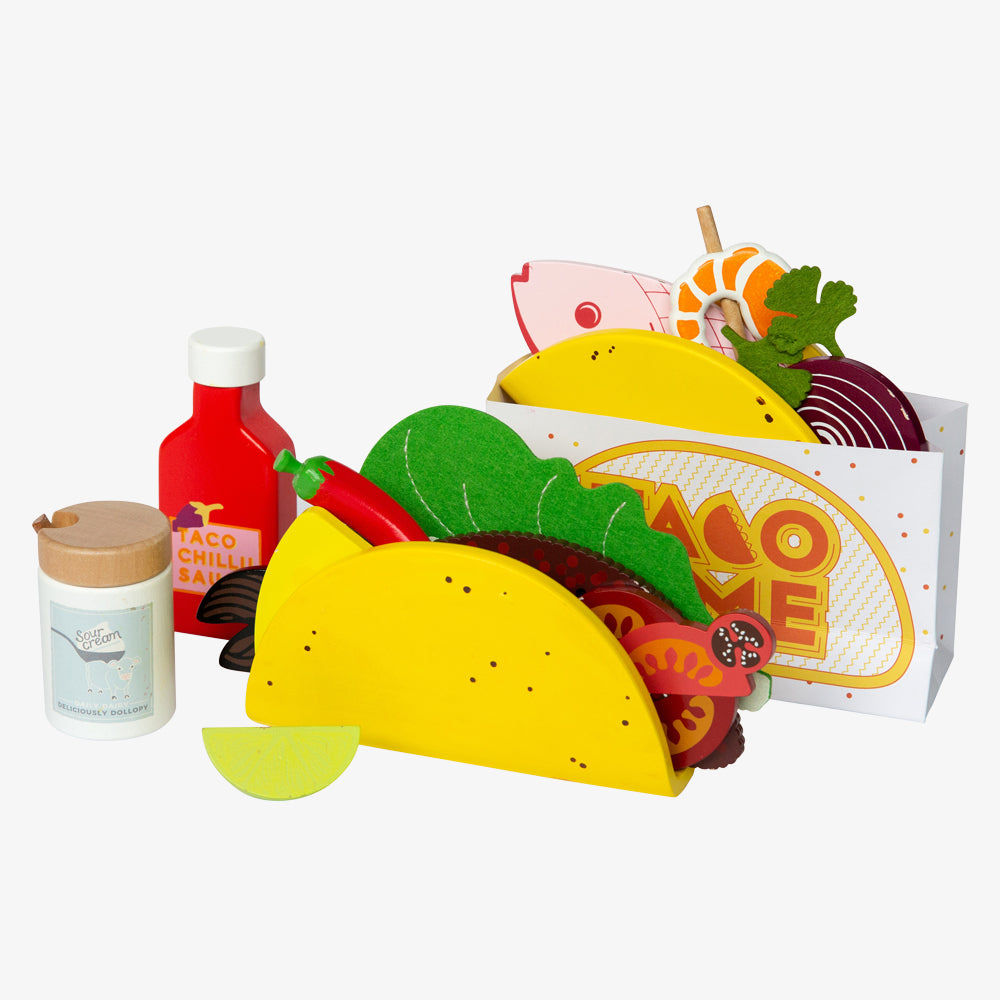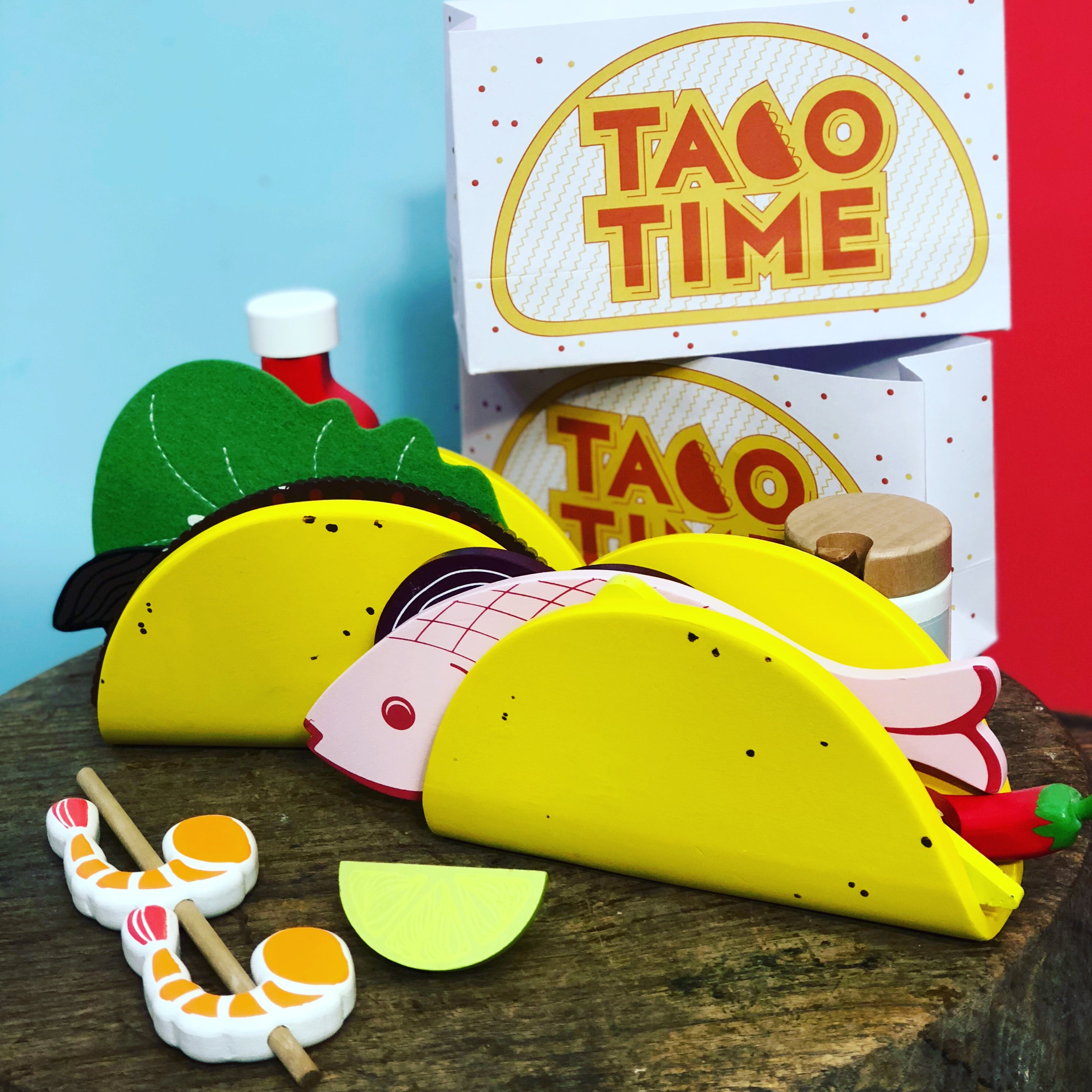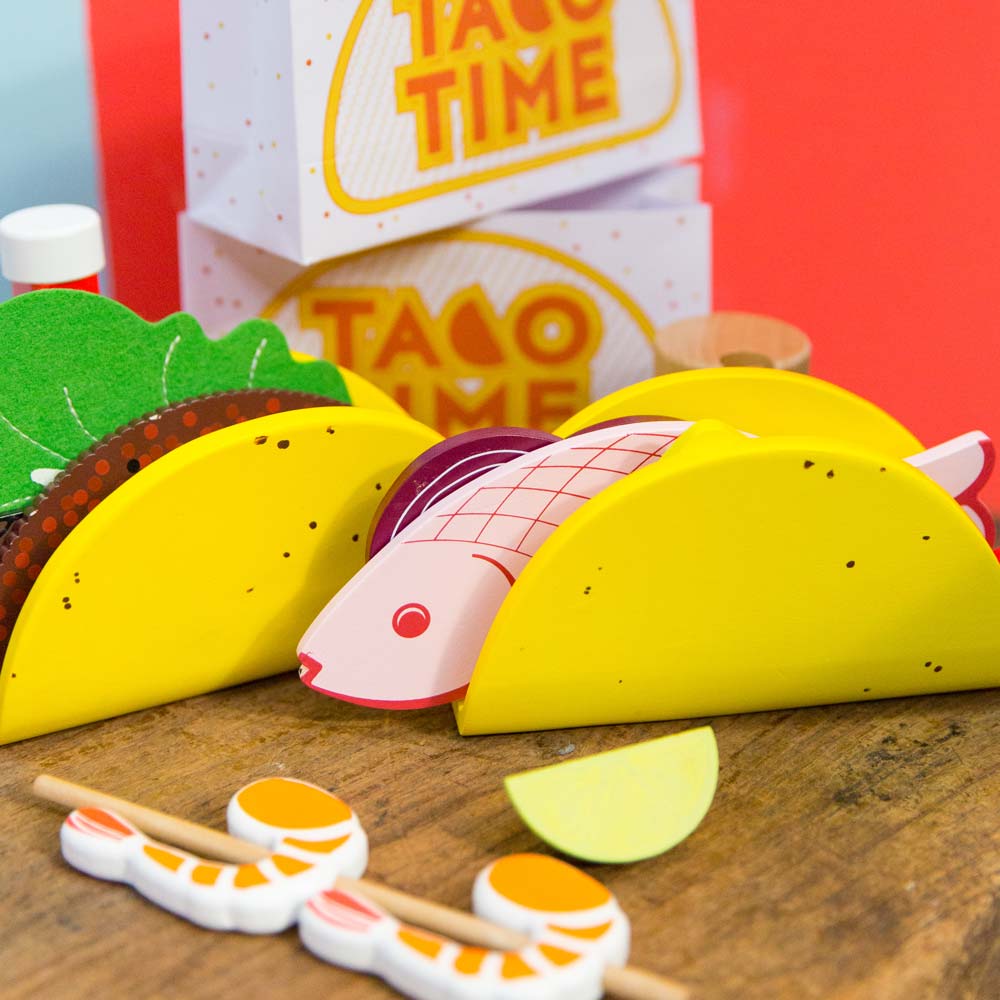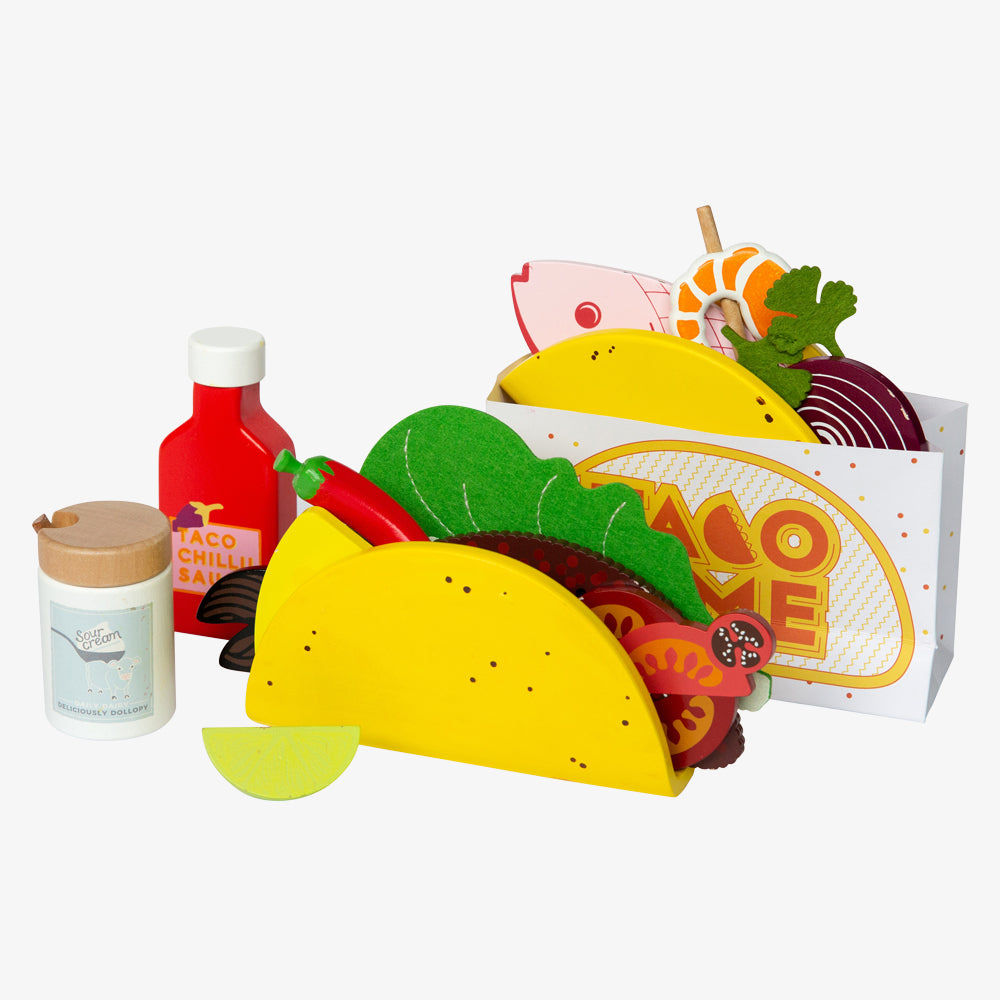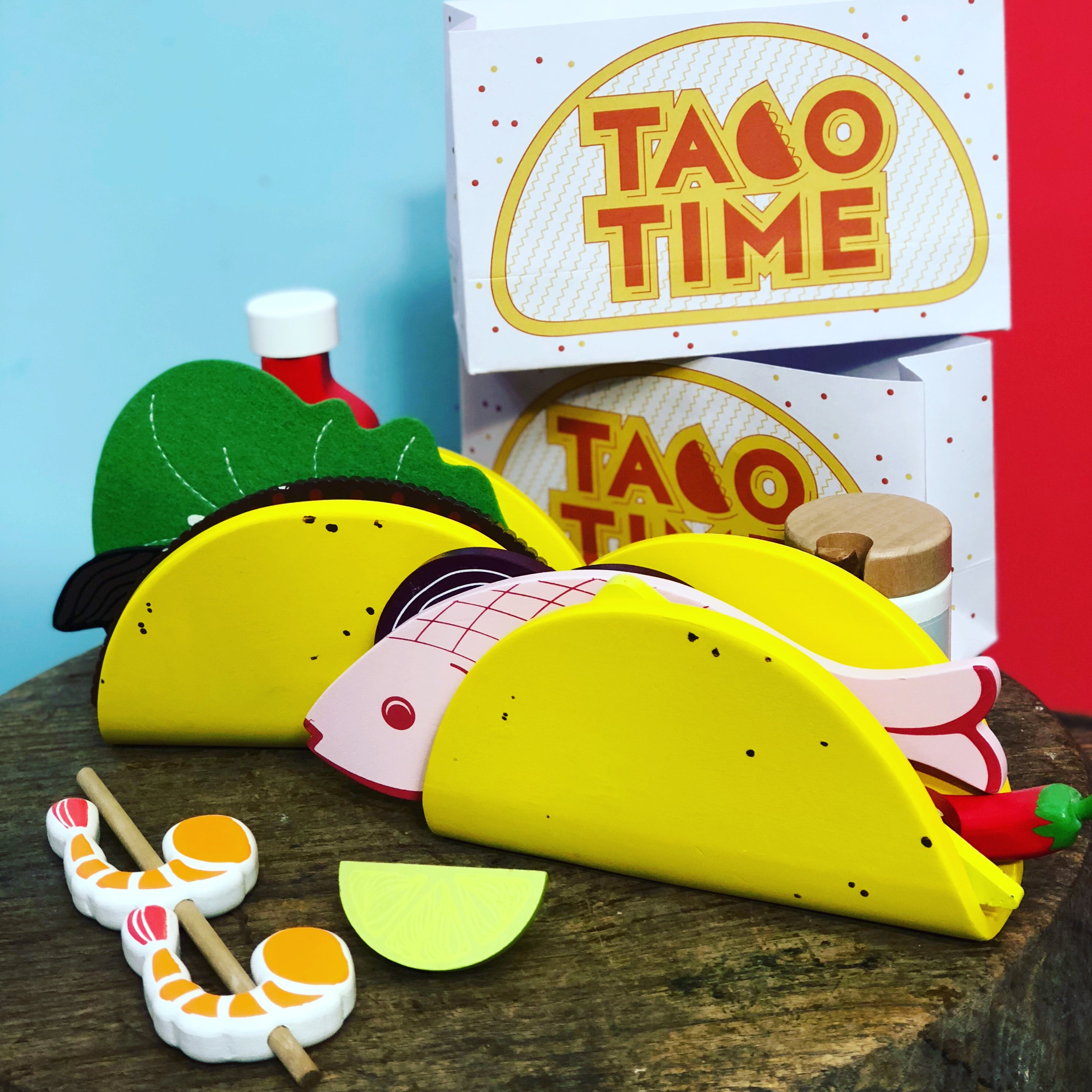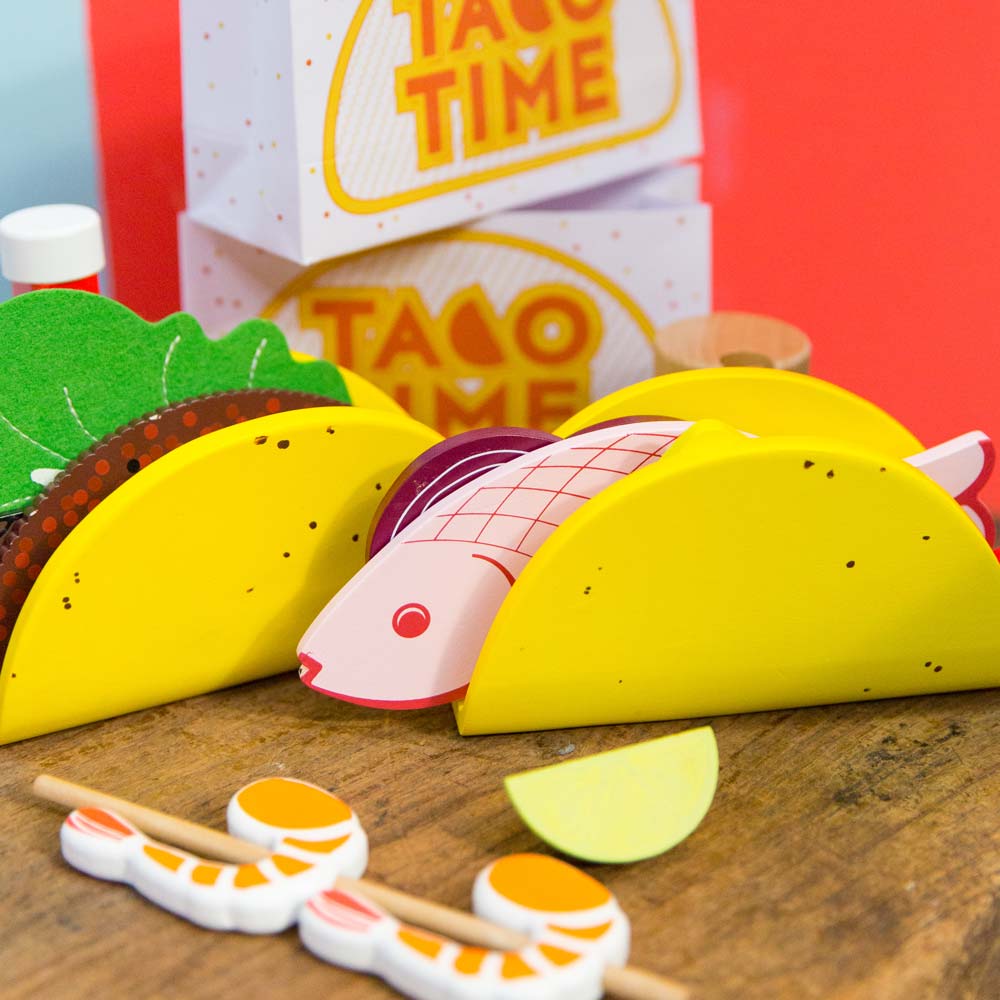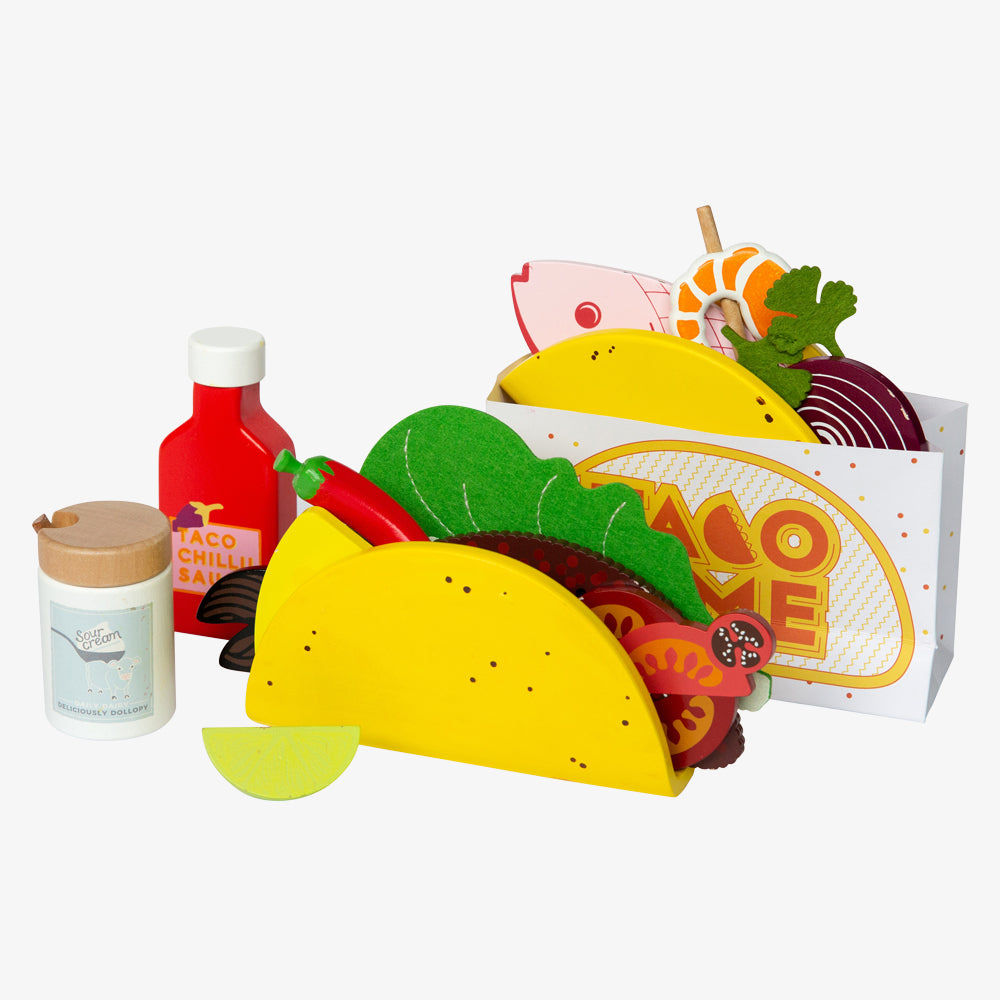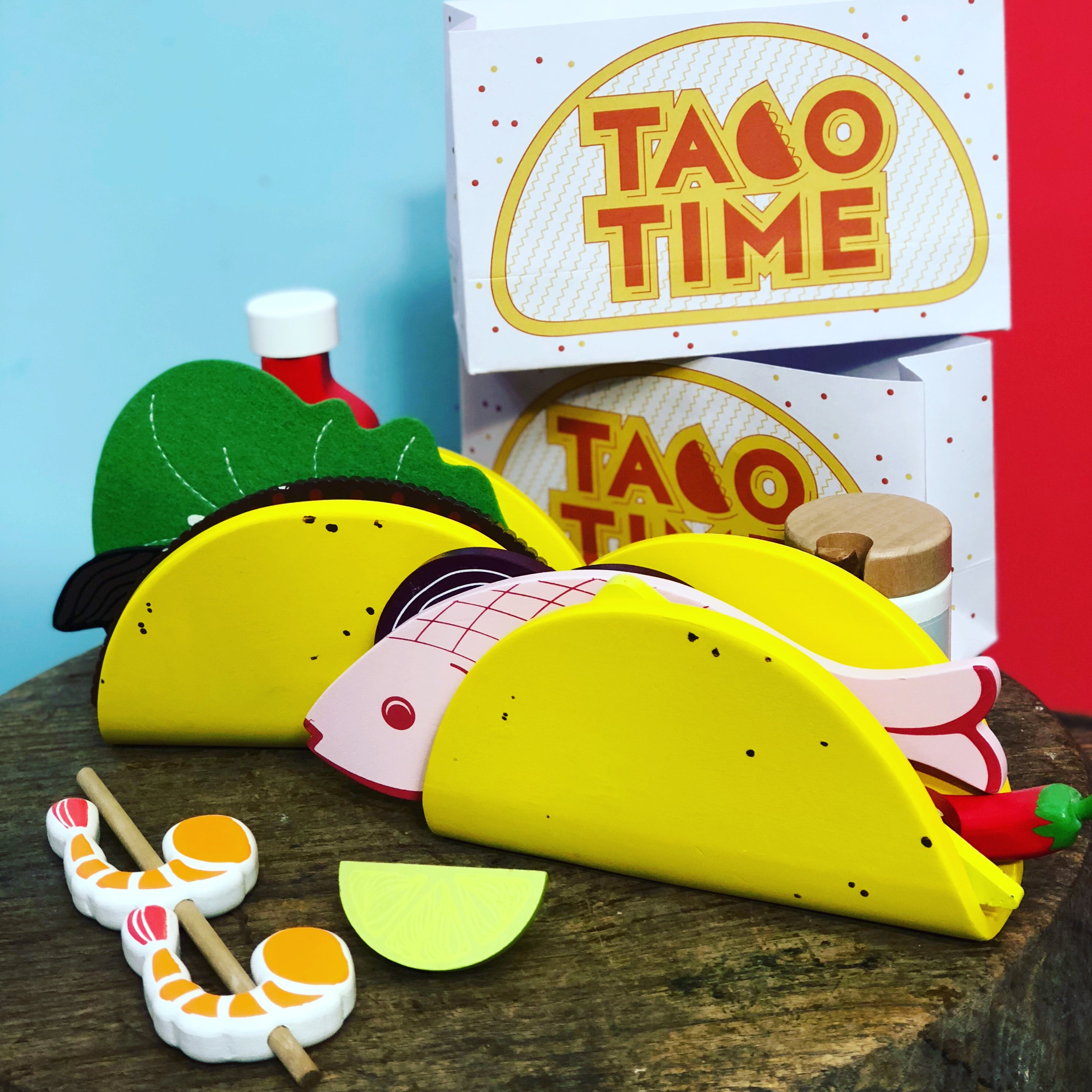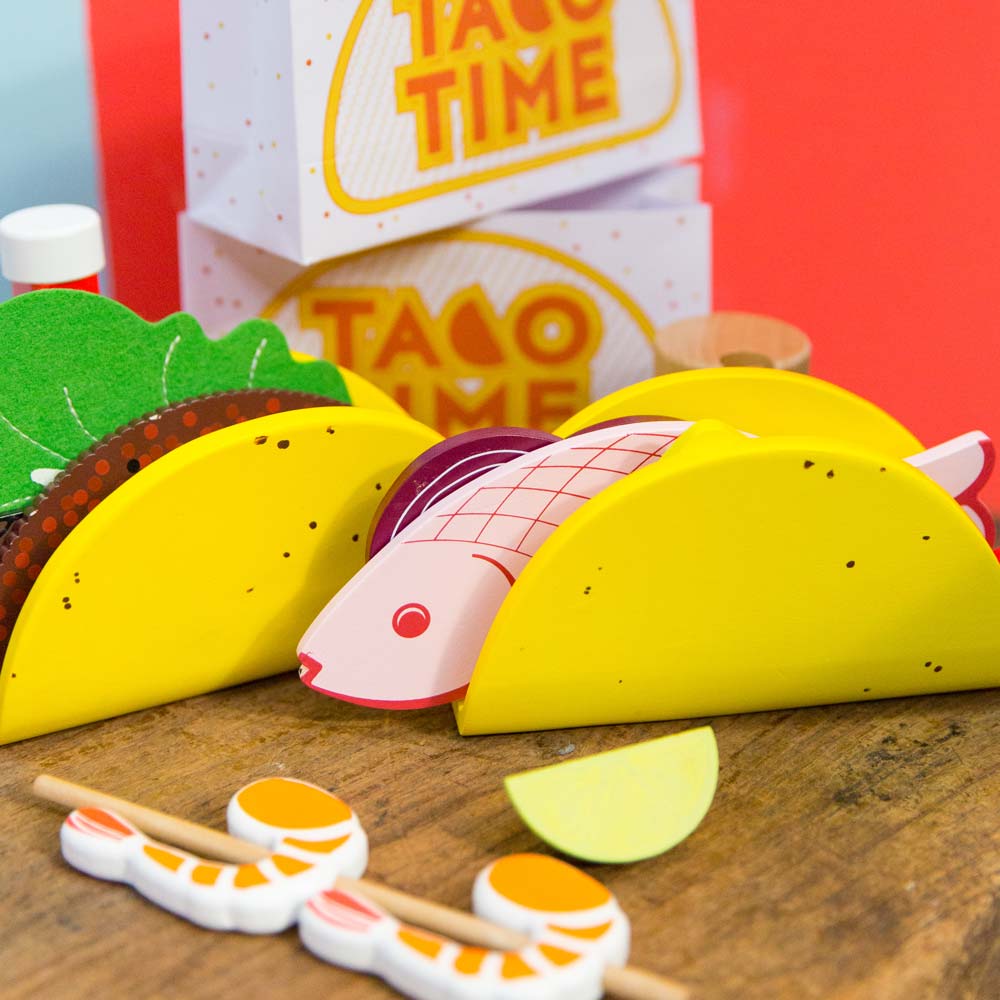 ICONIC TOY - TACO
Everybody loves Taco Tuesdaze and this kit is the modern day version! Ole! Create your own Taqueria at home and raise a faithful love to Mexican food. Let their Taco's be just a bit more fancy with the "in the moment" ingredients, such as grilled prawn on a stick, shredded beef, fish or red onion - and all with a zesty squeeze of lime juice on top.
Pay attention to flavours and why not chuck in some hot chilli, coriander and sour cream while you're there. Si! This wooden taco kit has extensive ingredients for today's little Mamita or Muchacho. Choose your own taco combo and get inspired - your only limit is the amount of delicious toppings you can pile into your taco shell! And the best bit? No knives or forks required. Invite your friends over and start a fiesta with our beautiful wooden iconic taco kit! Hurra!
Ages 3+
Sturdy wooden construction
Authentic design & colours
25cm (L) x 14cm (H) x 12cm (W) - box size
Complete with 2 x Stand up wooden Taco Shells, 2 x Paper Bags, x1 Beef Strips, x1 Beef Mince, x1 Fish, x1 Cheese, x1 Red Onion, x1 Tomato Salsa, 2 x Prawns on a stick, 1 x Chilli, 1 x Lime Wedge, Felt Lettuce and Felt Parsley plus a Sour Cream Jar with Spoon + Lid and Bottle of Chilli Sauce
Designed to comply with Australian & New Zealand toy standards with non-toxic paint. This toy also meets the European & American safety standards.
Comes packaged in a beautiful cardboard box
NOT to be used with water or any liquid which is standard for any wooden toy. This is a pretend play toy only.
Make Me Iconic own the © copyright of this toy
Shipping is FREE on AUS orders over $100. Yay! - Standard shipping Australia-wide is $15 - International Shipping is calculated at checkout Click here for further information.
Note: these shipping charges applies only to our online retail customers only (not wholesale accounts)