FREE shipping over $130. Express Shipping Available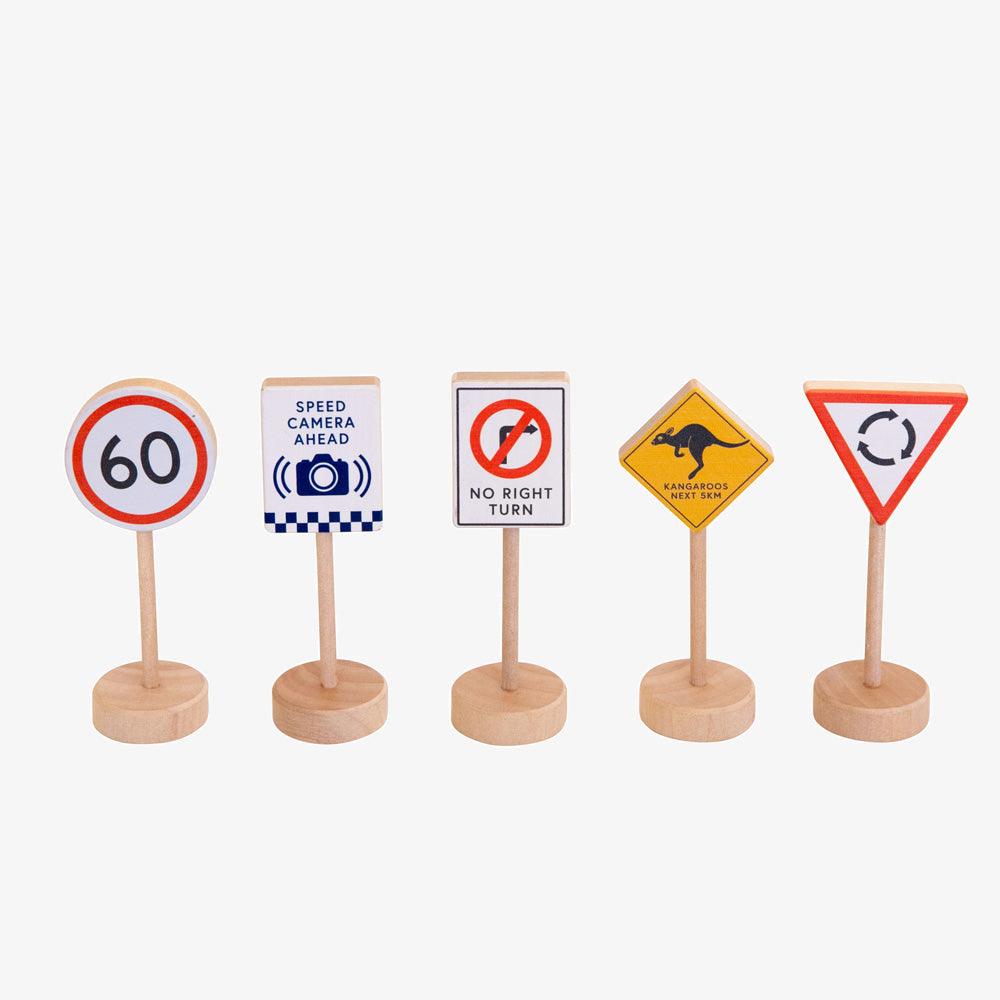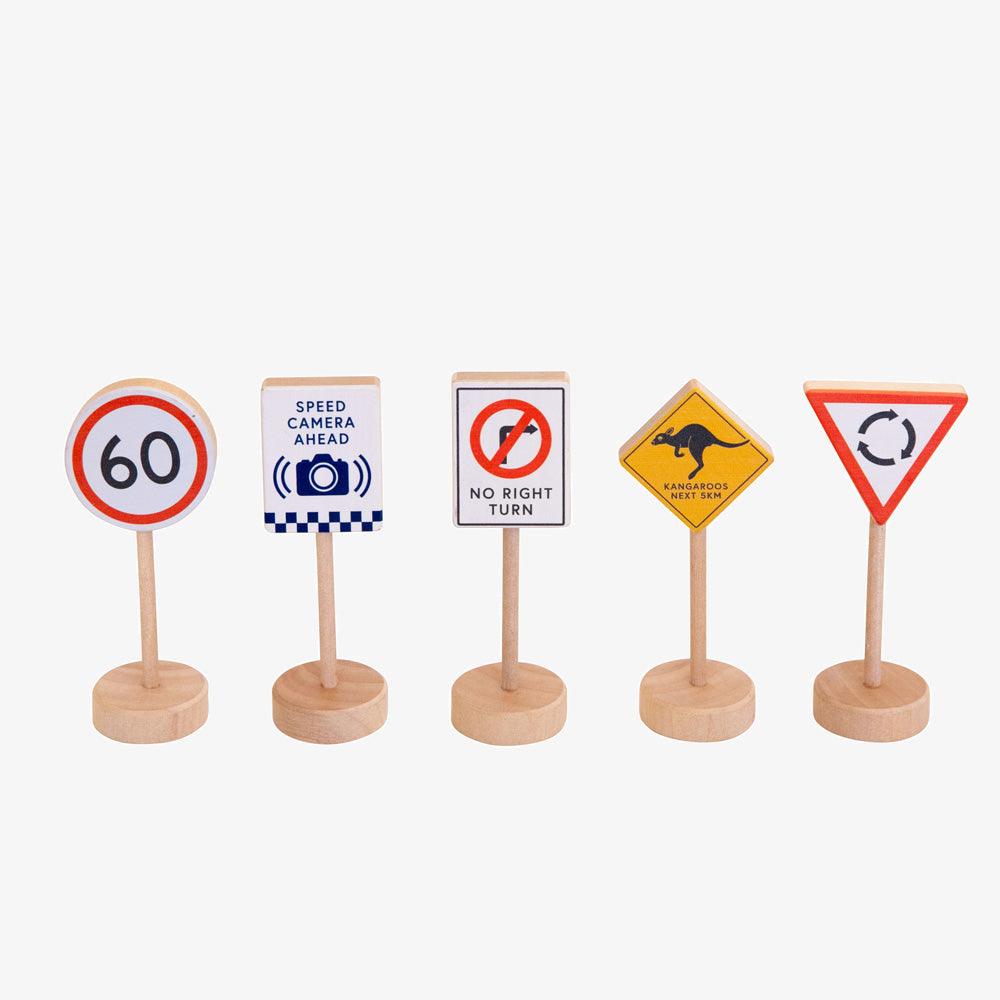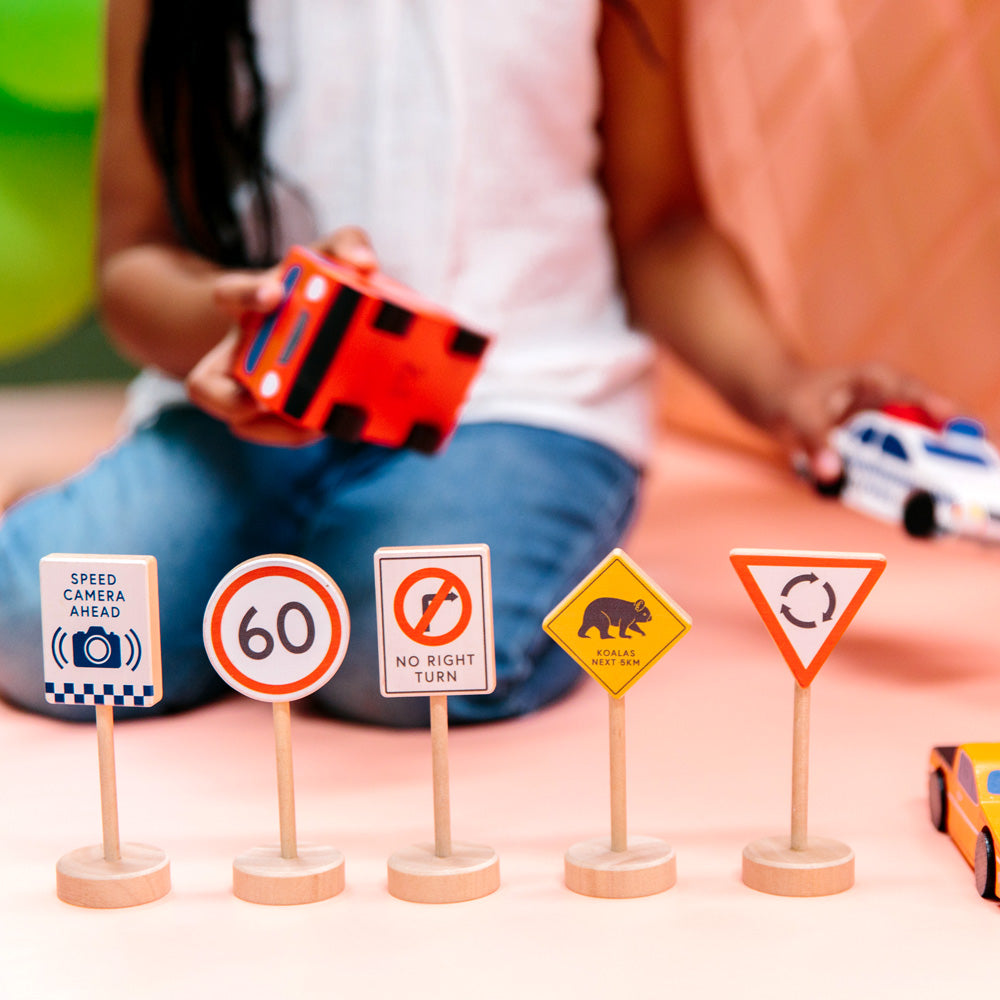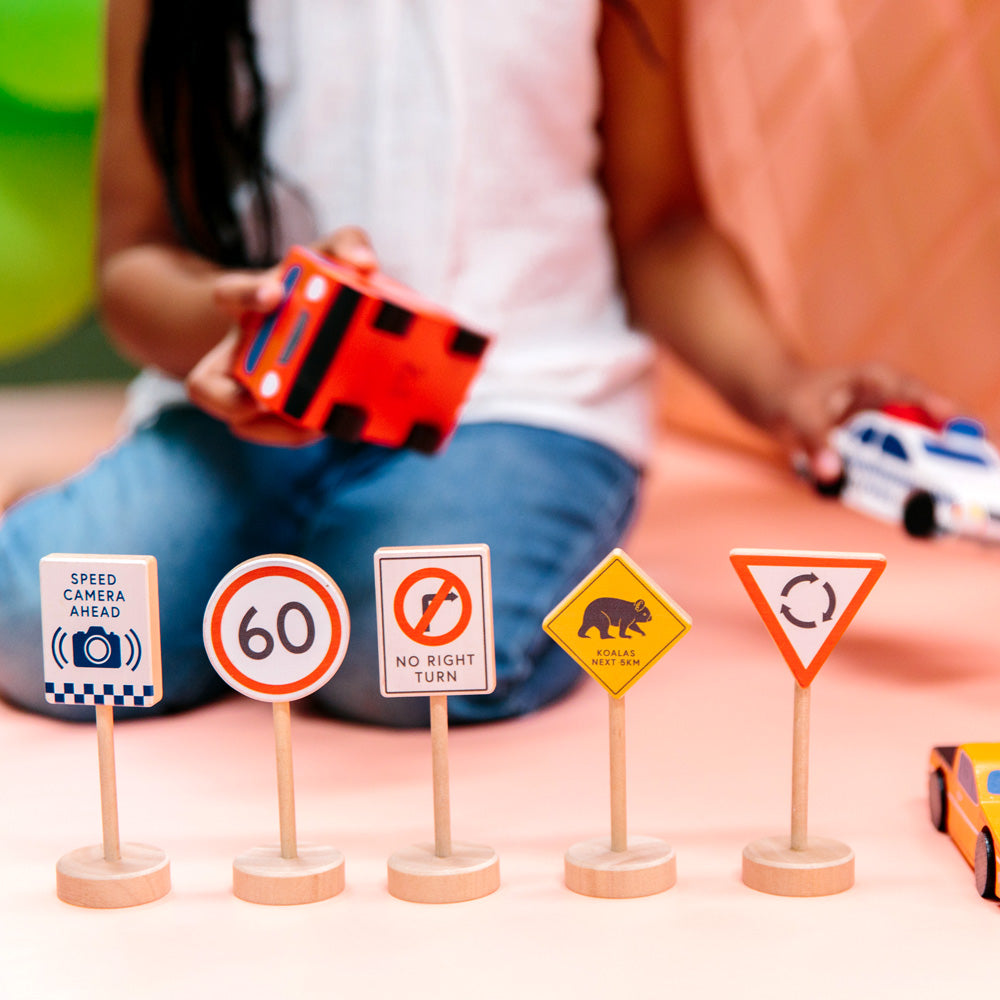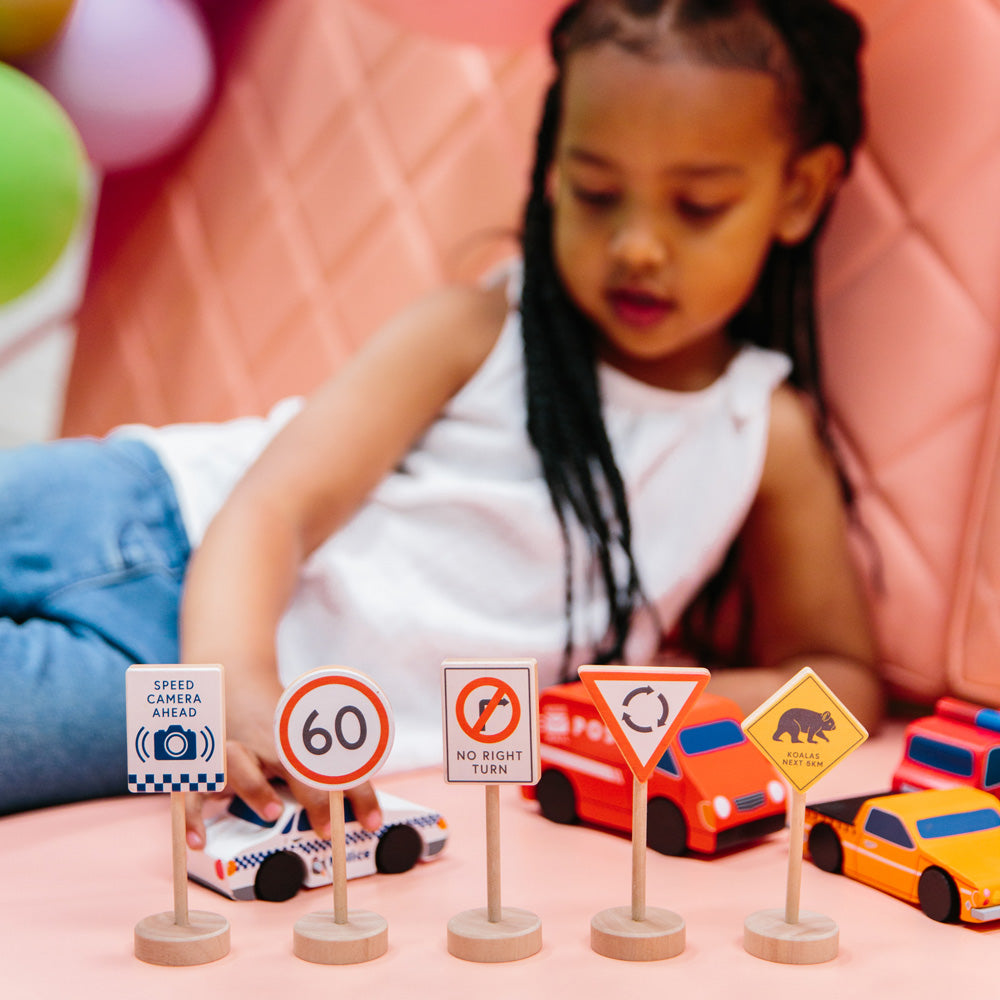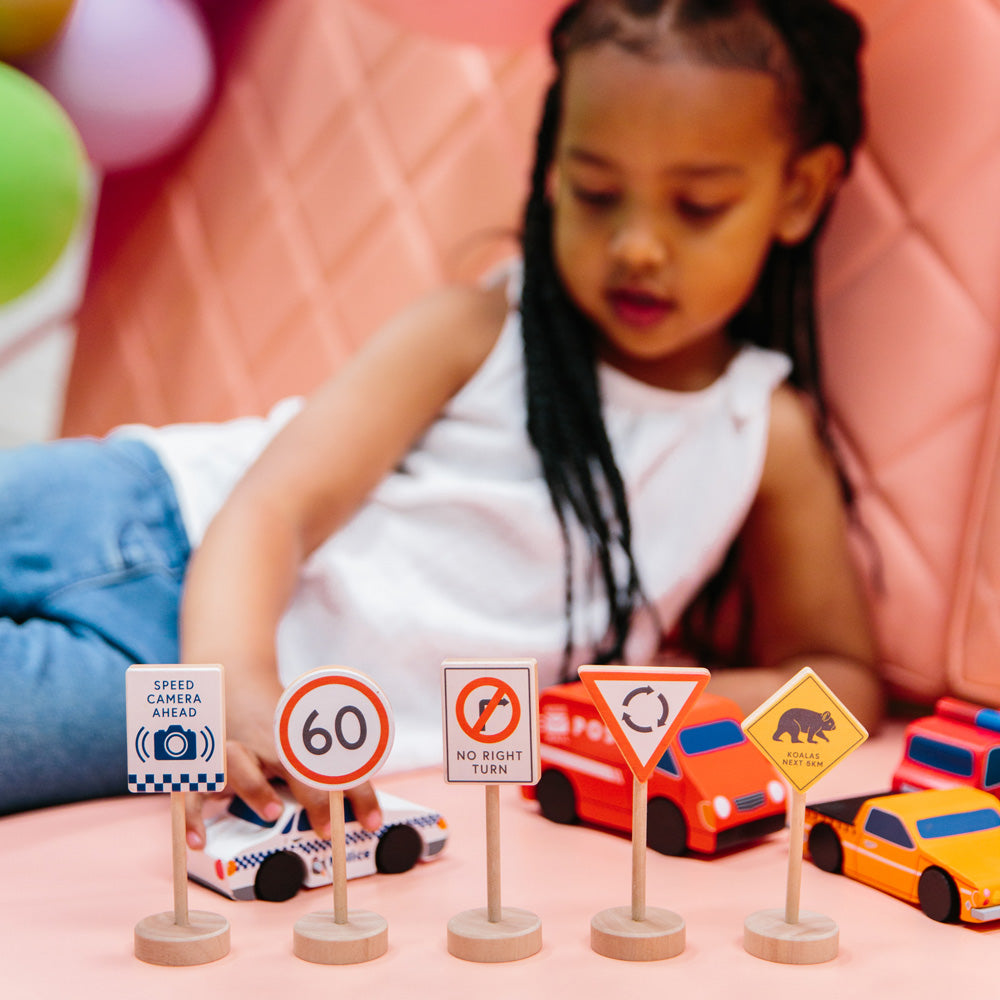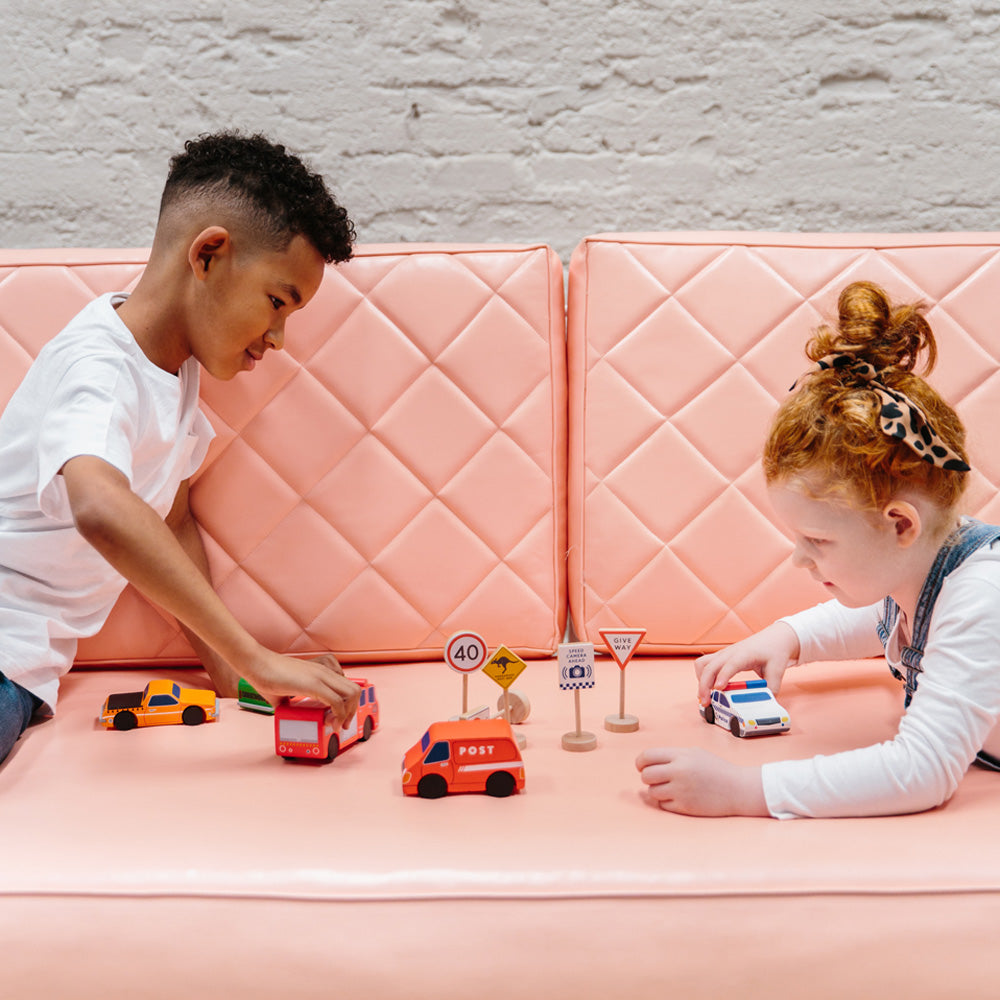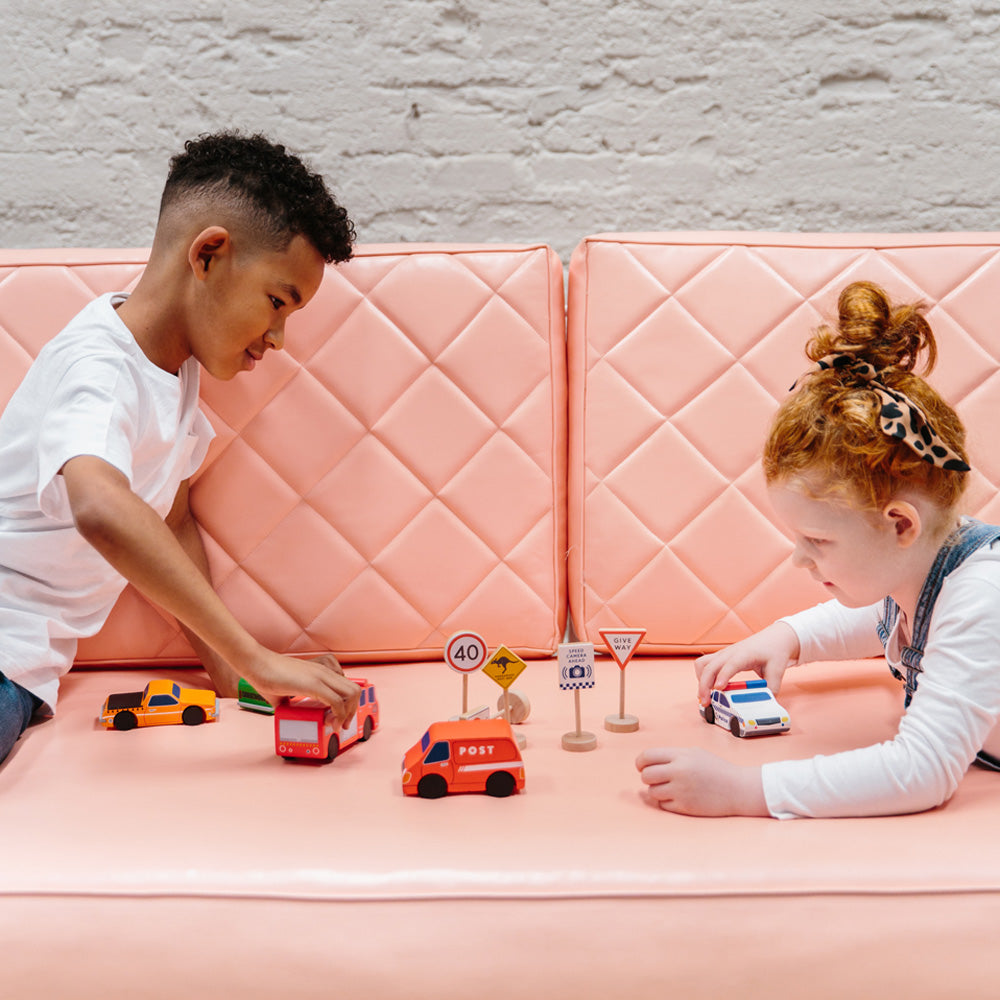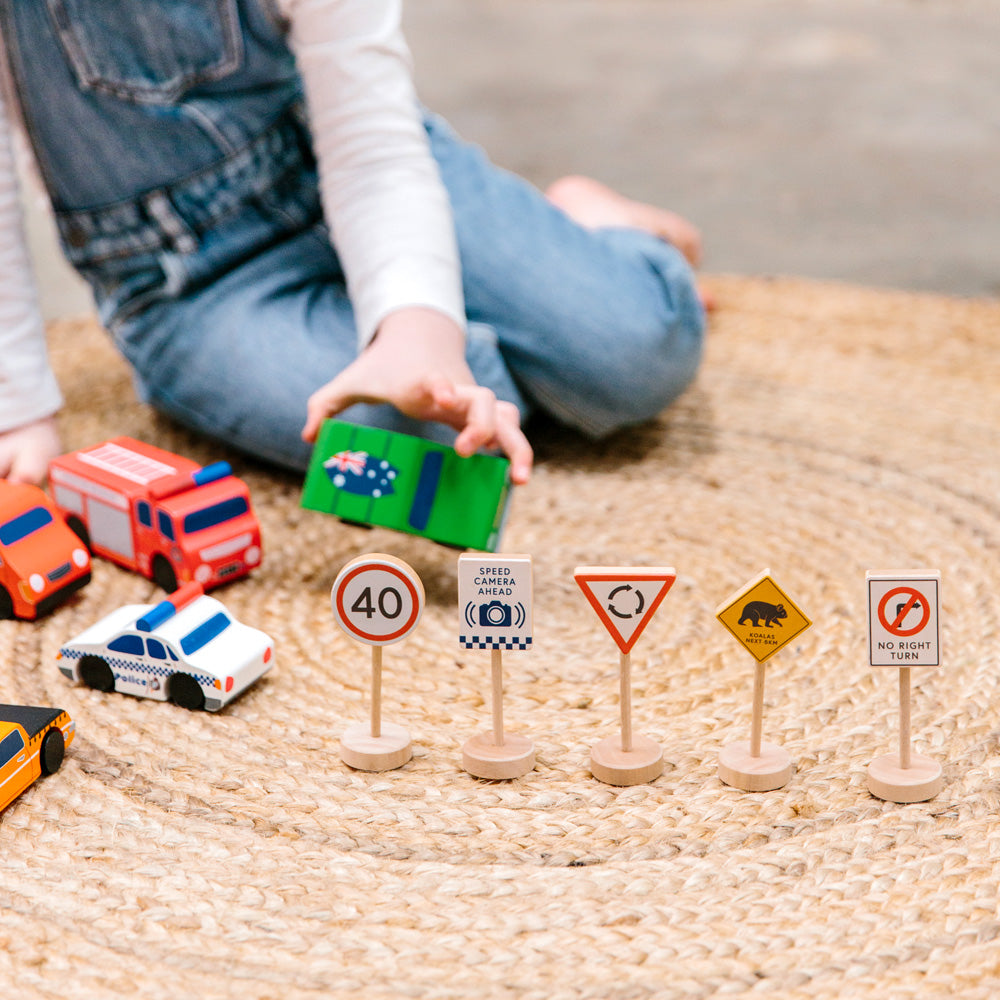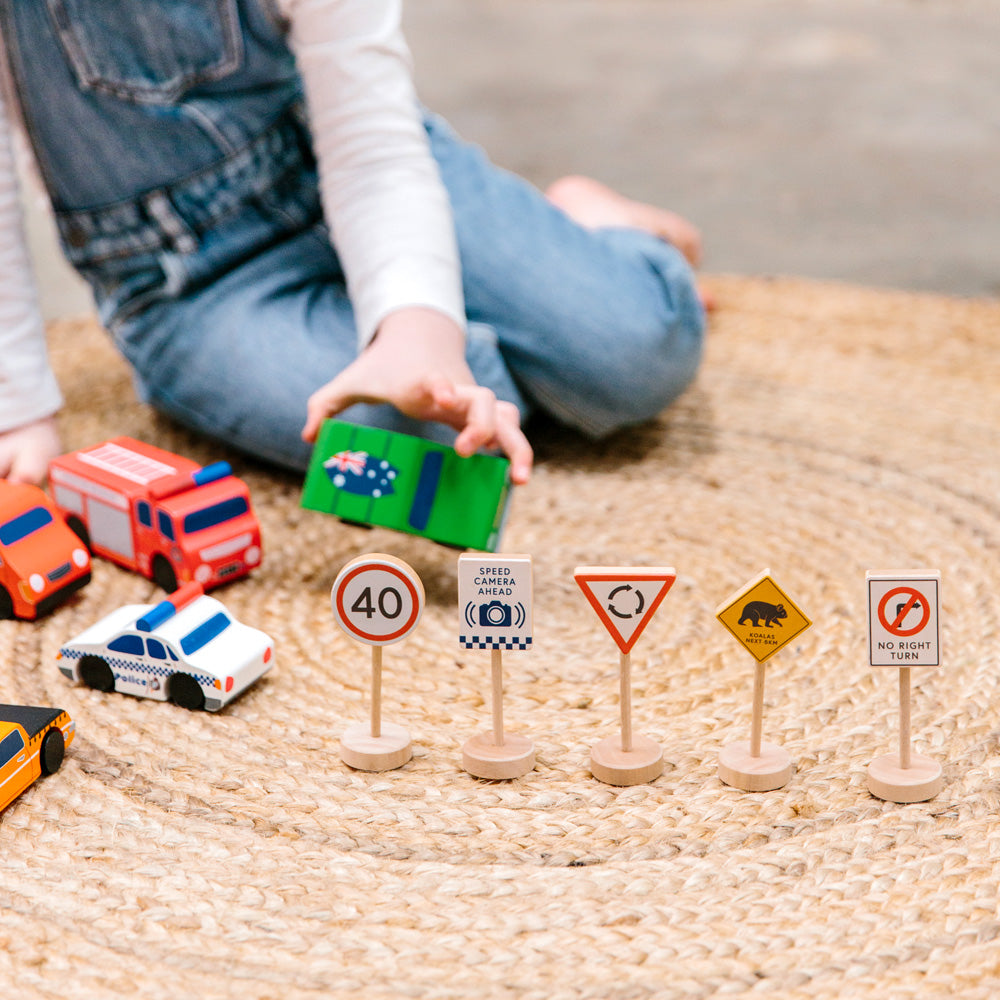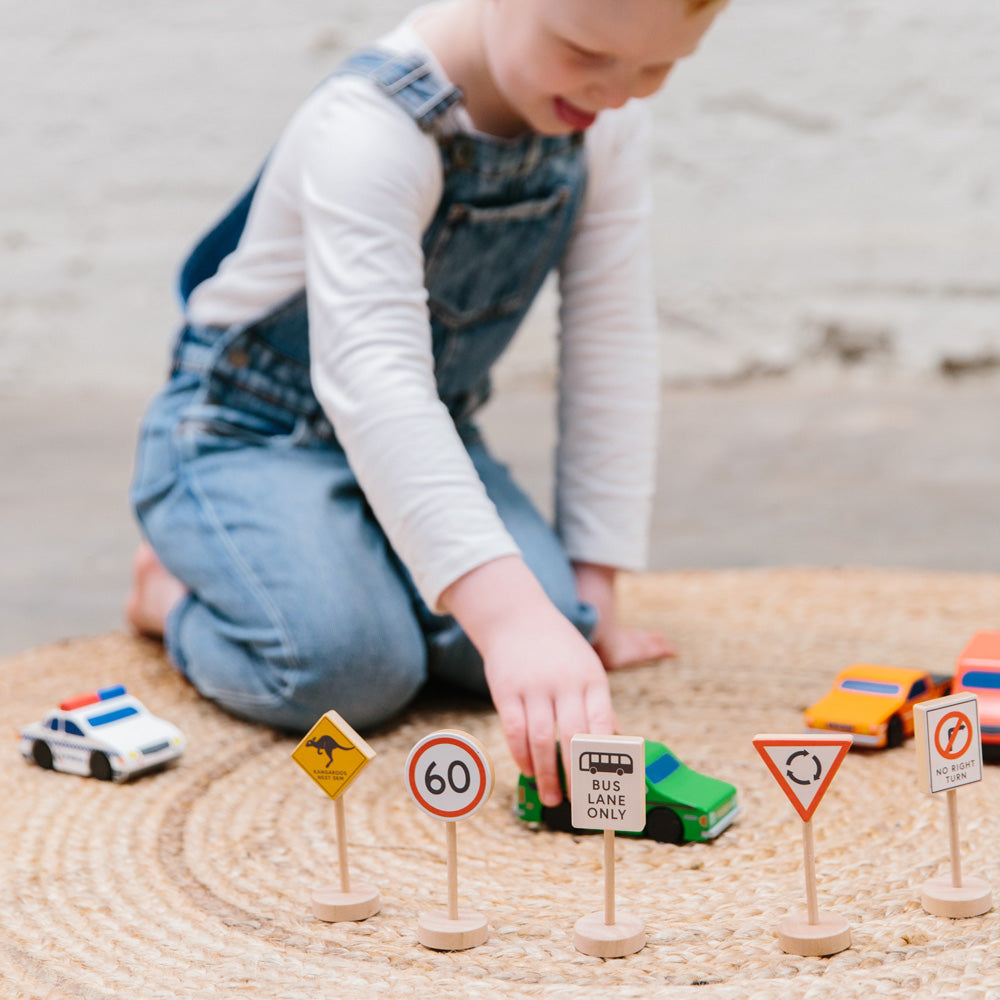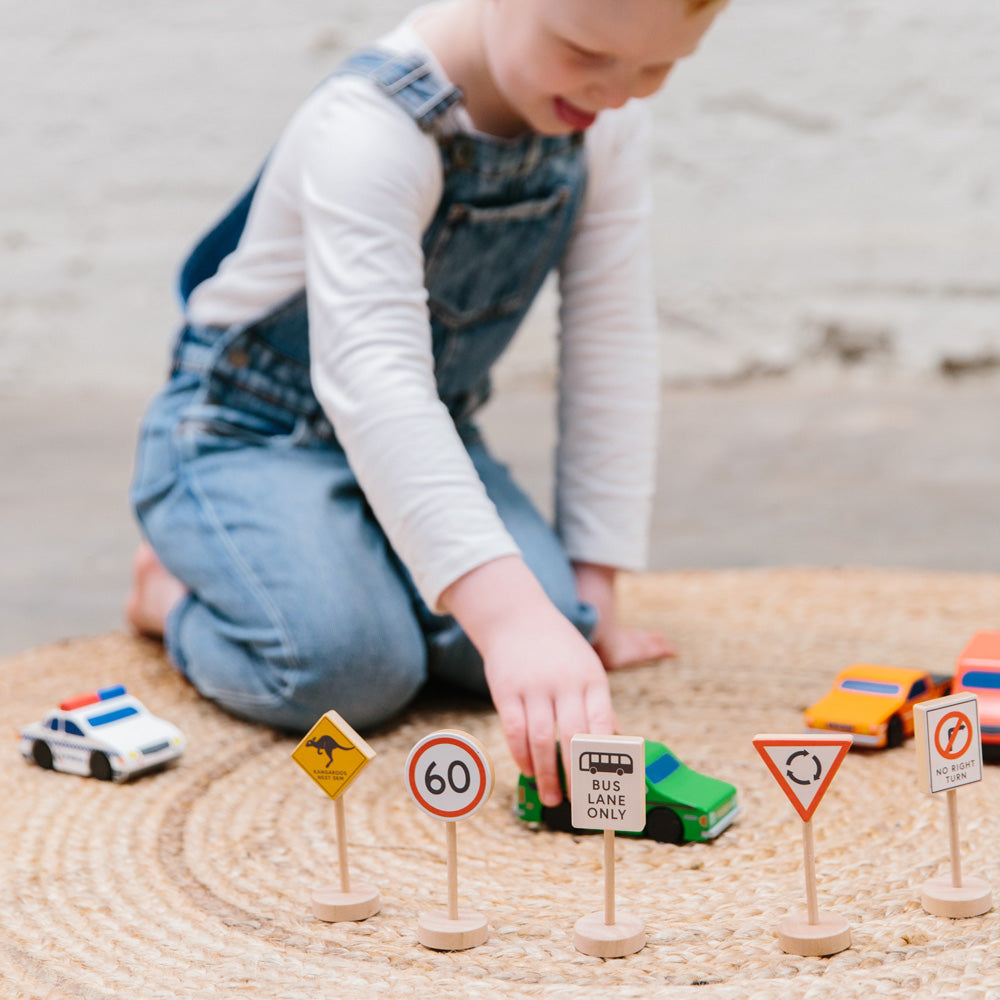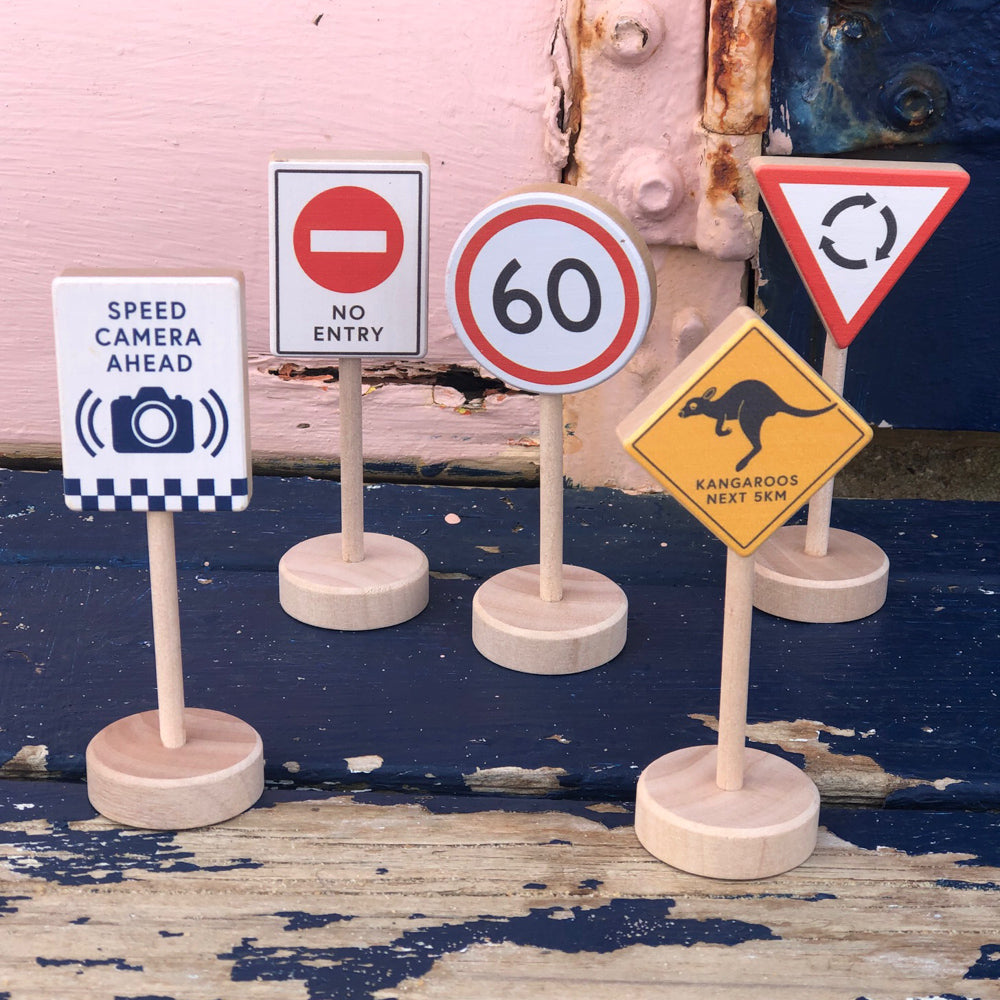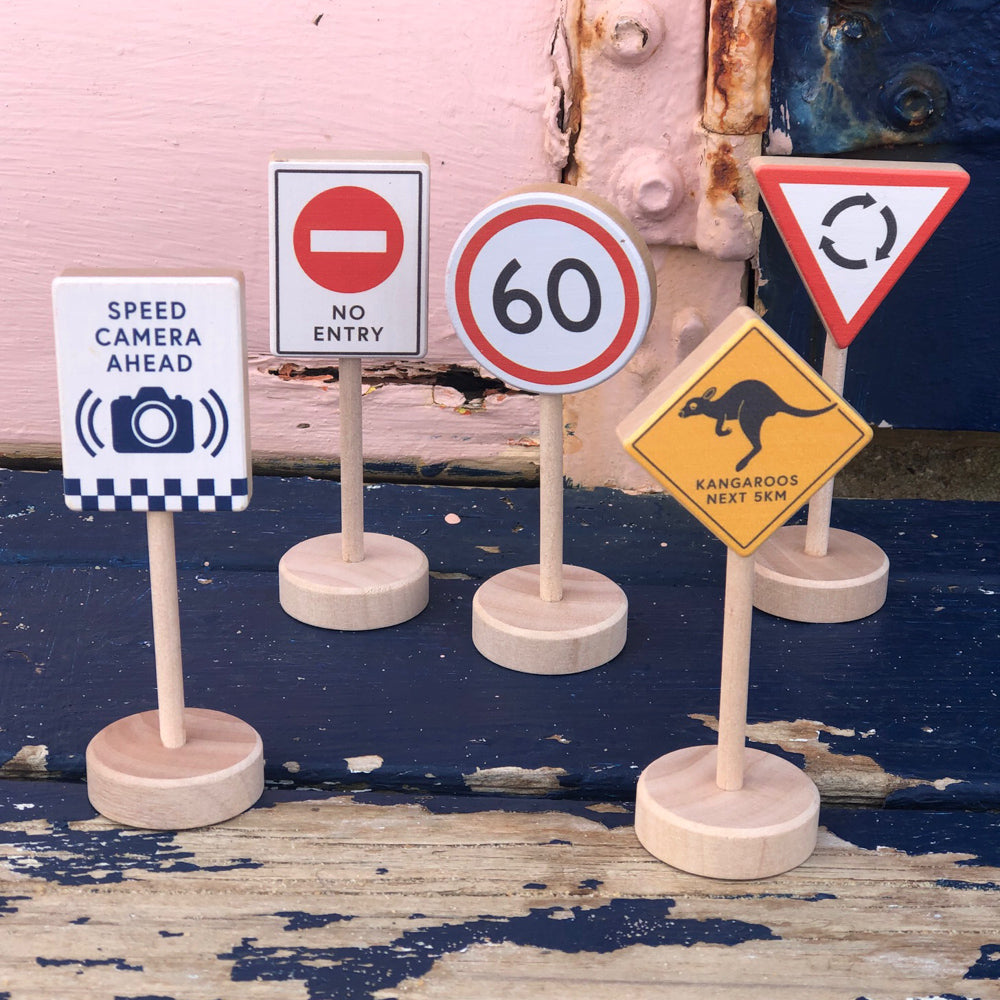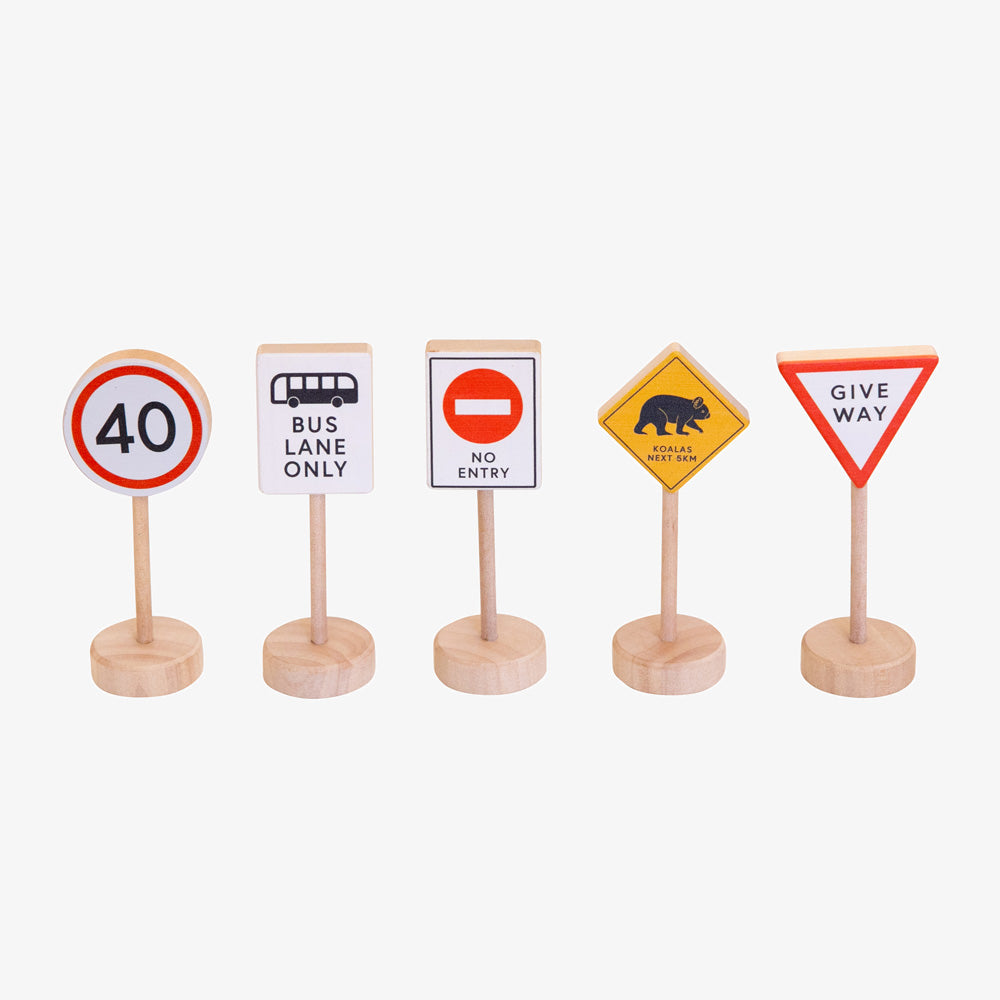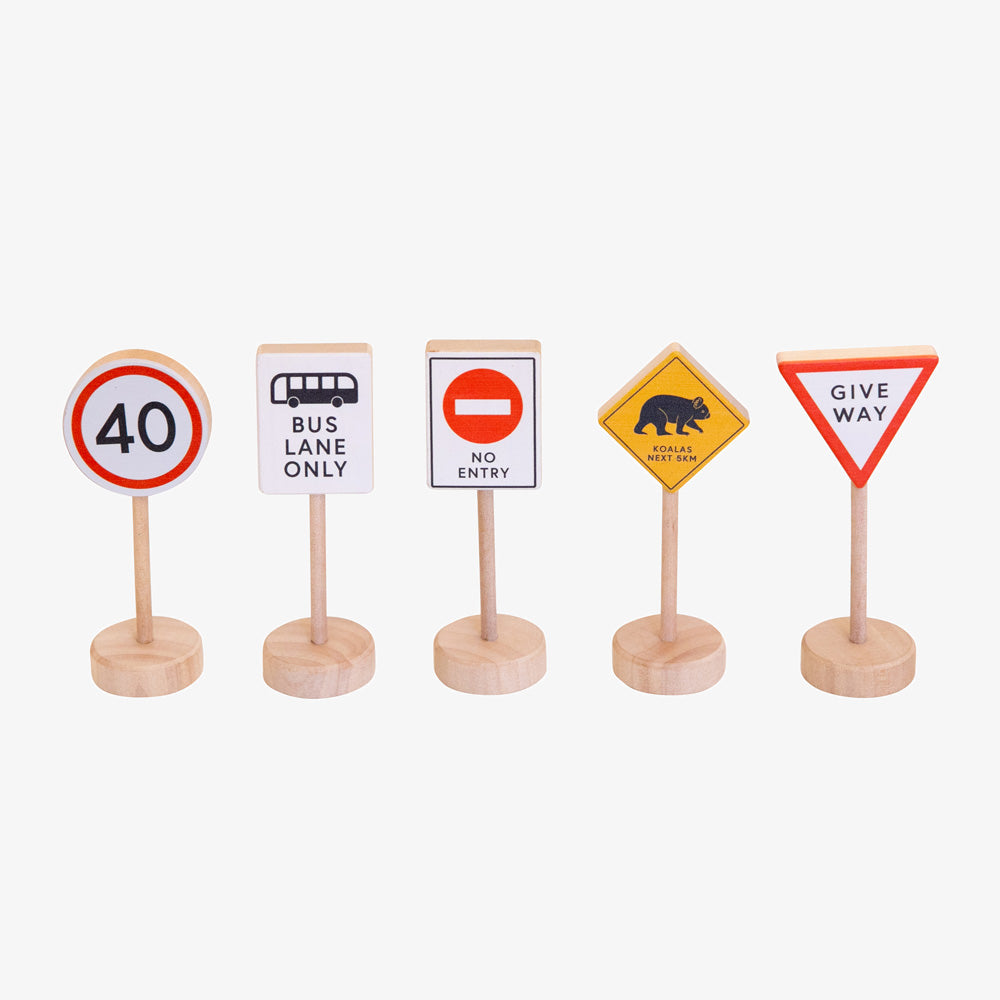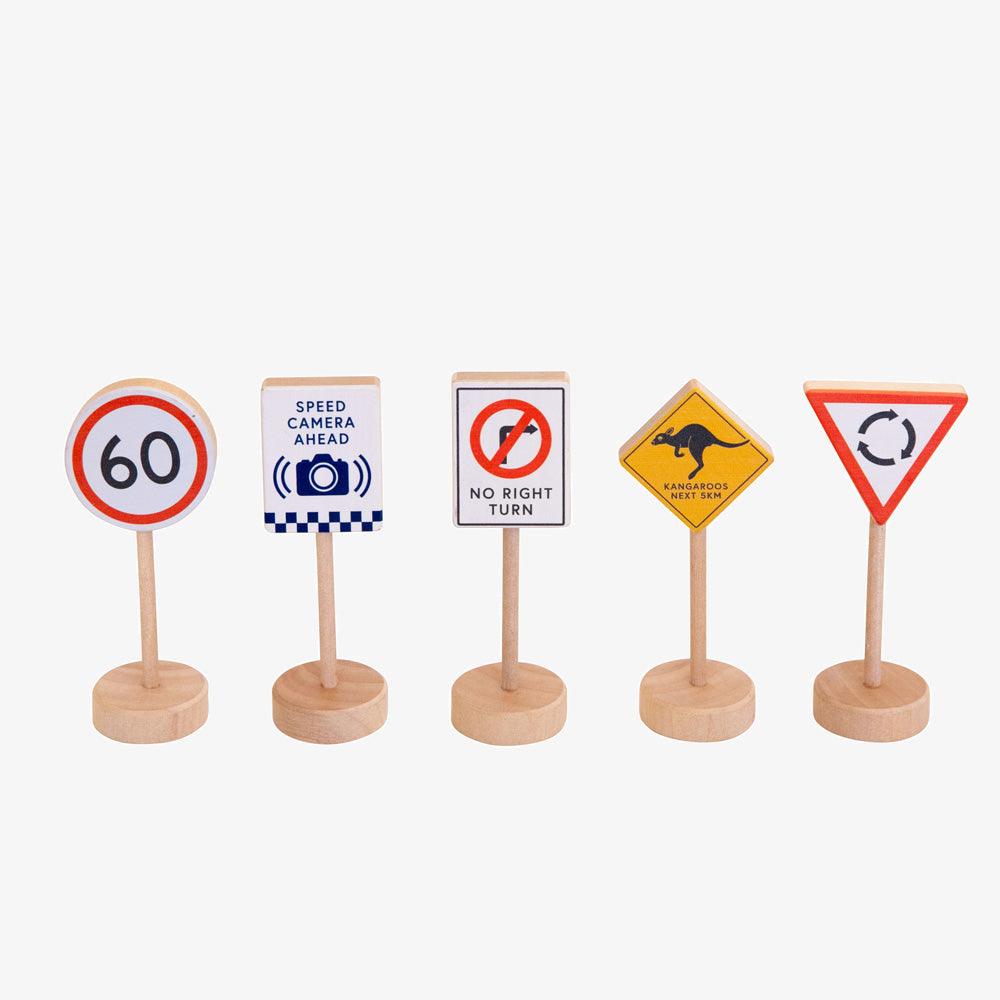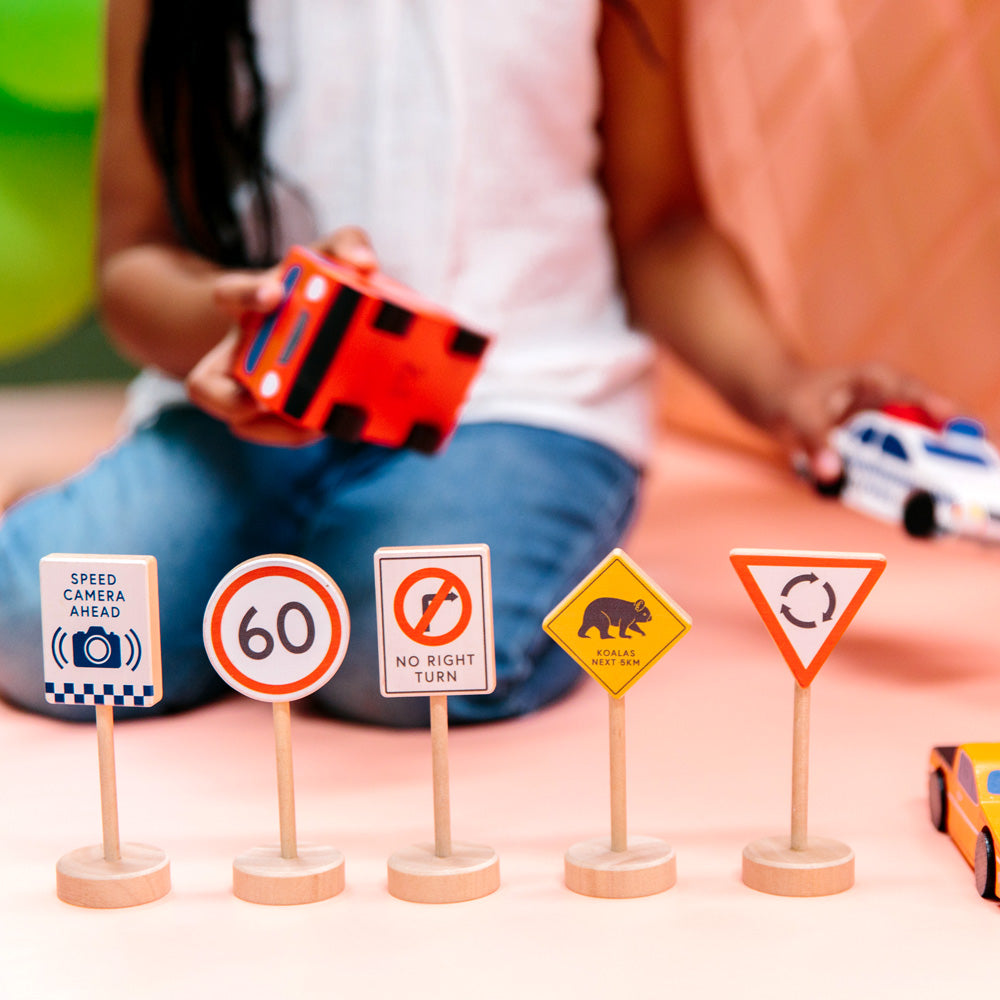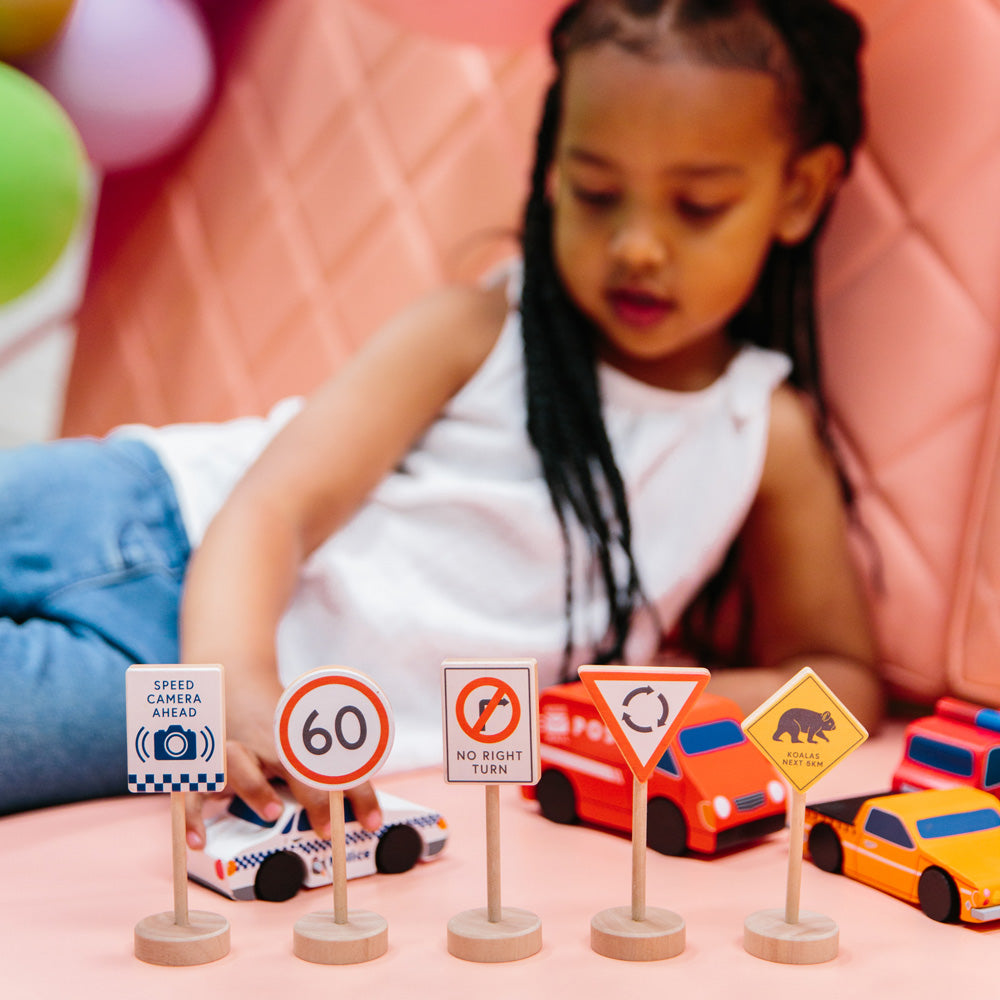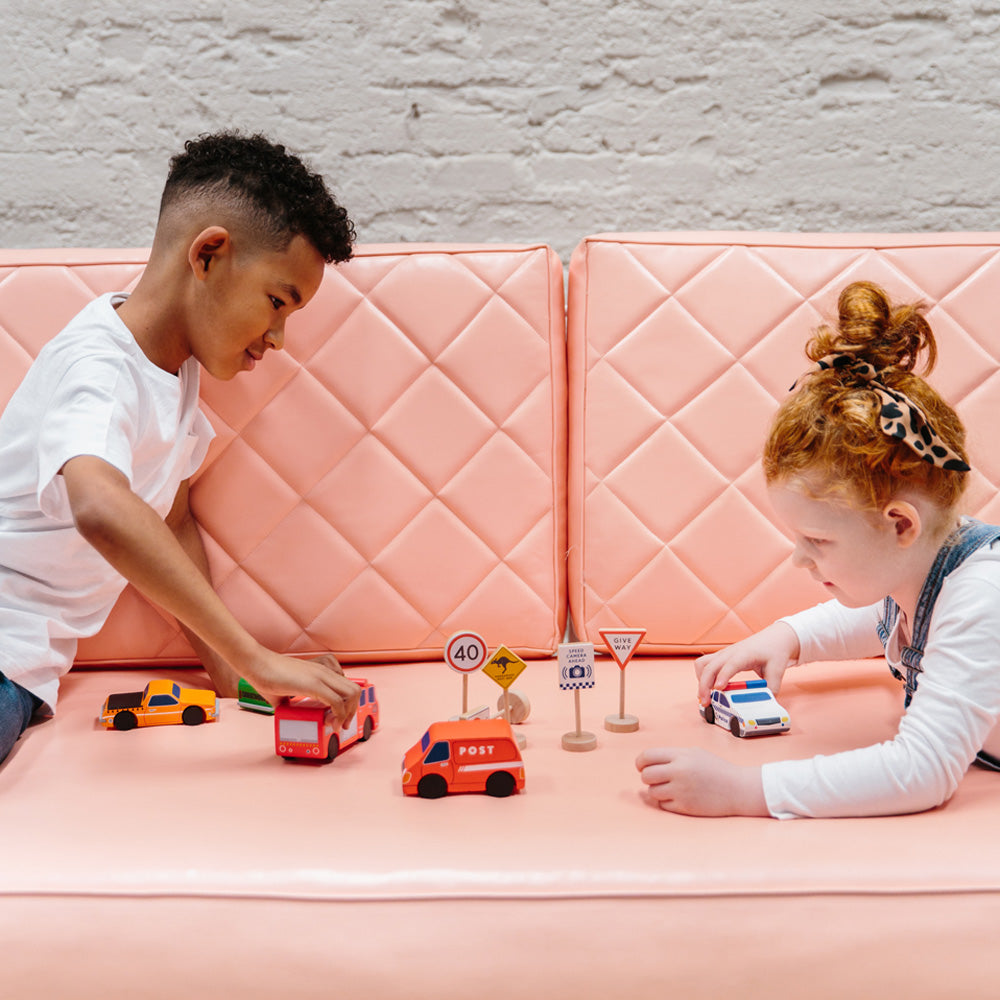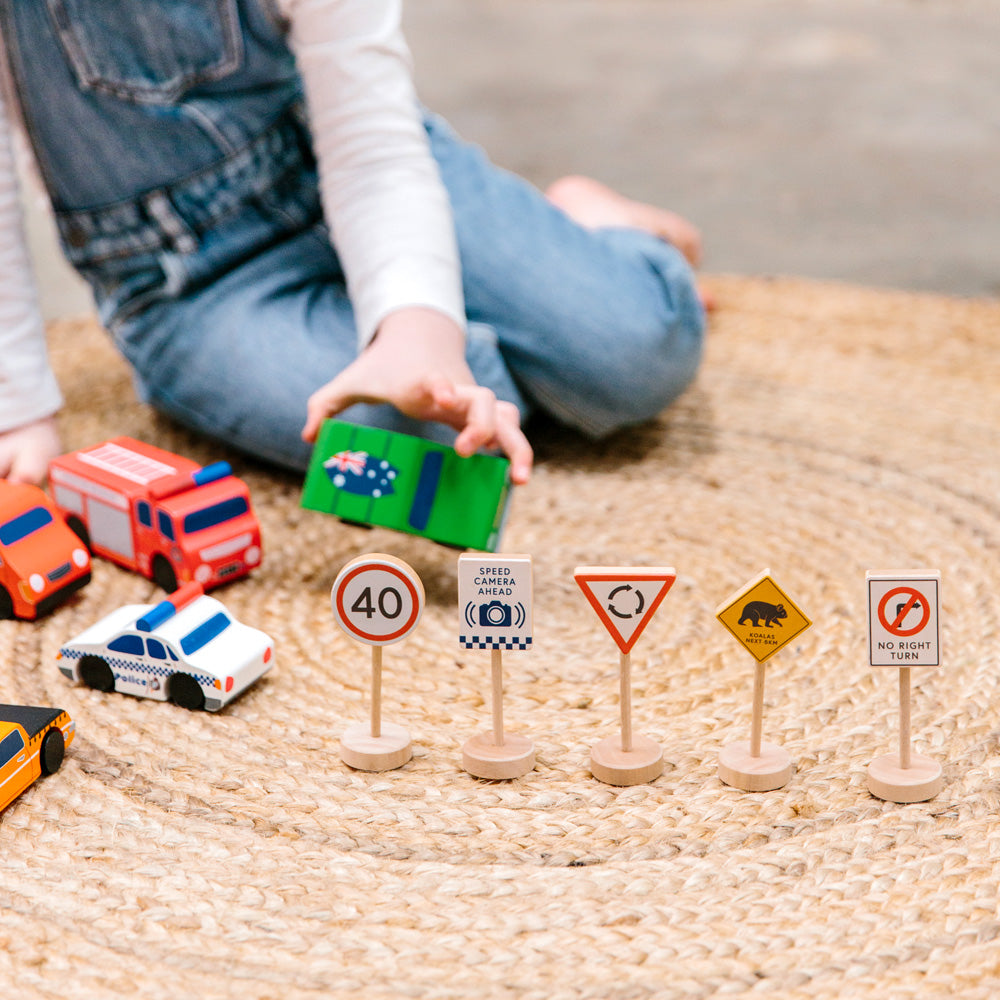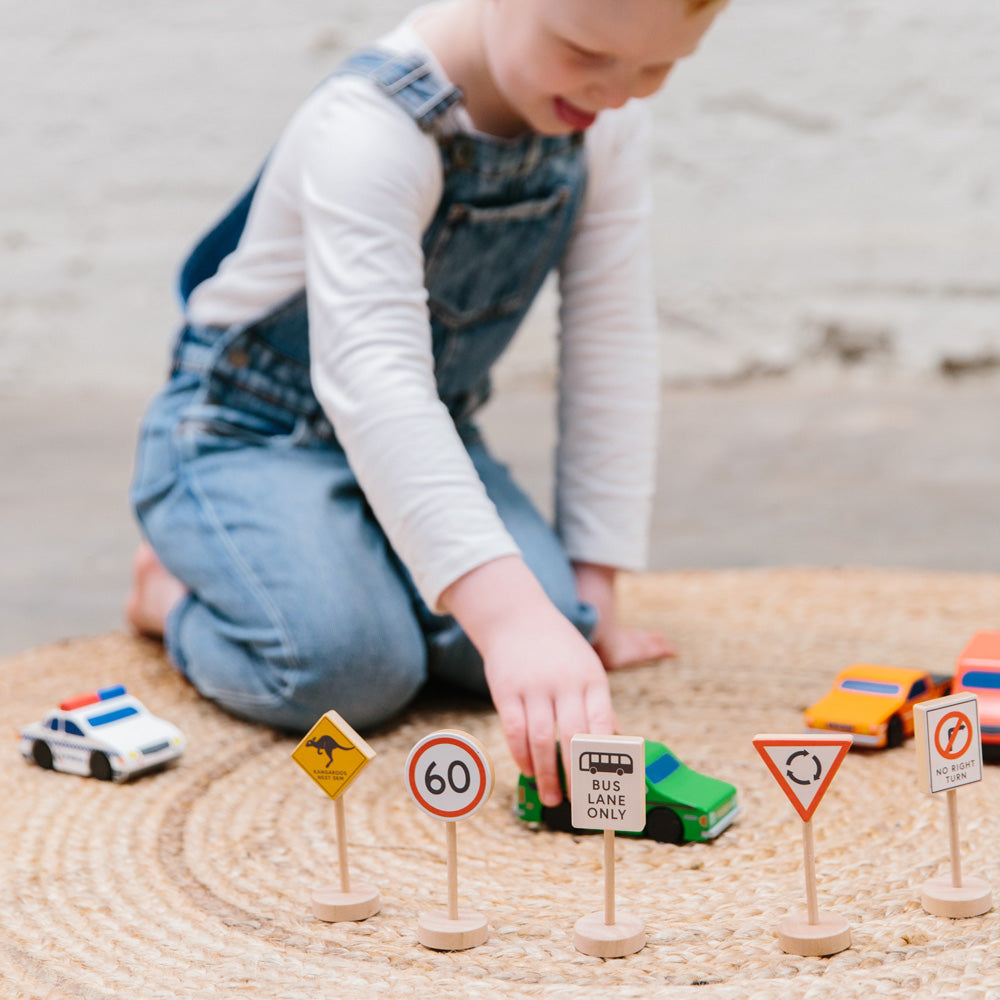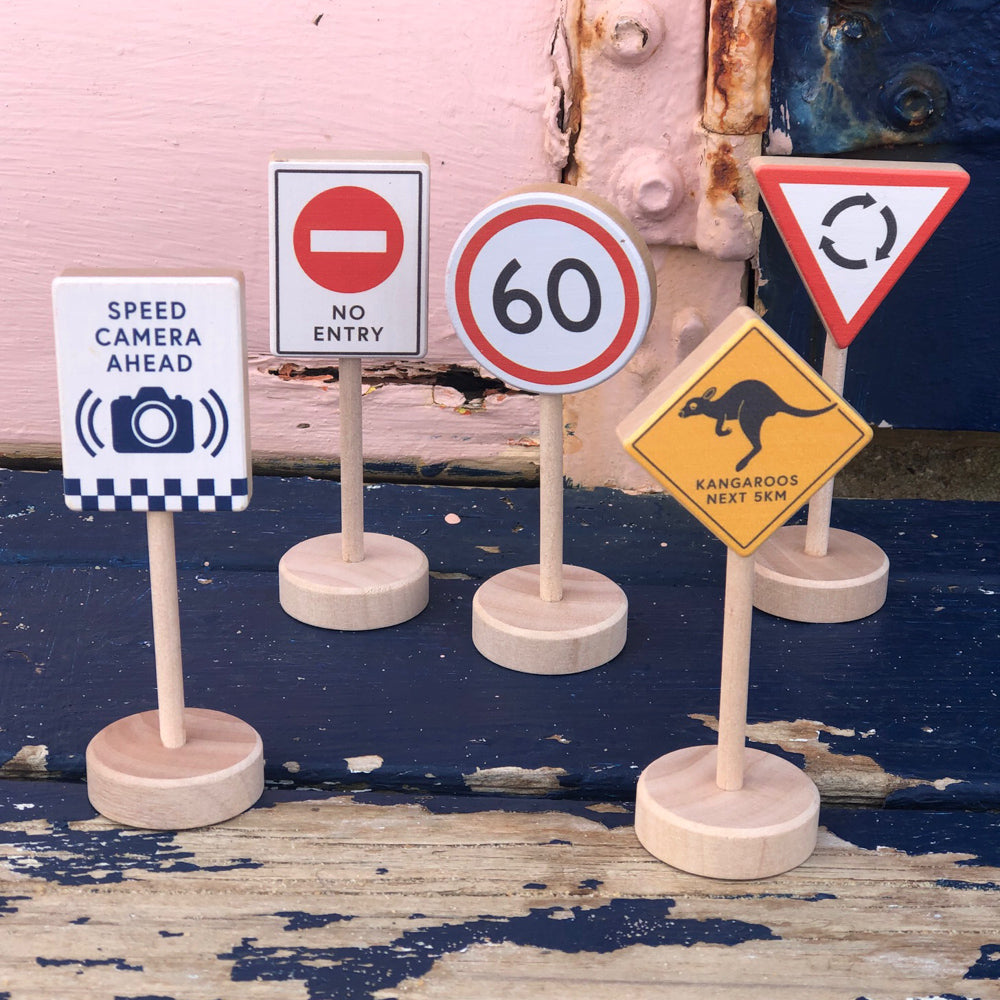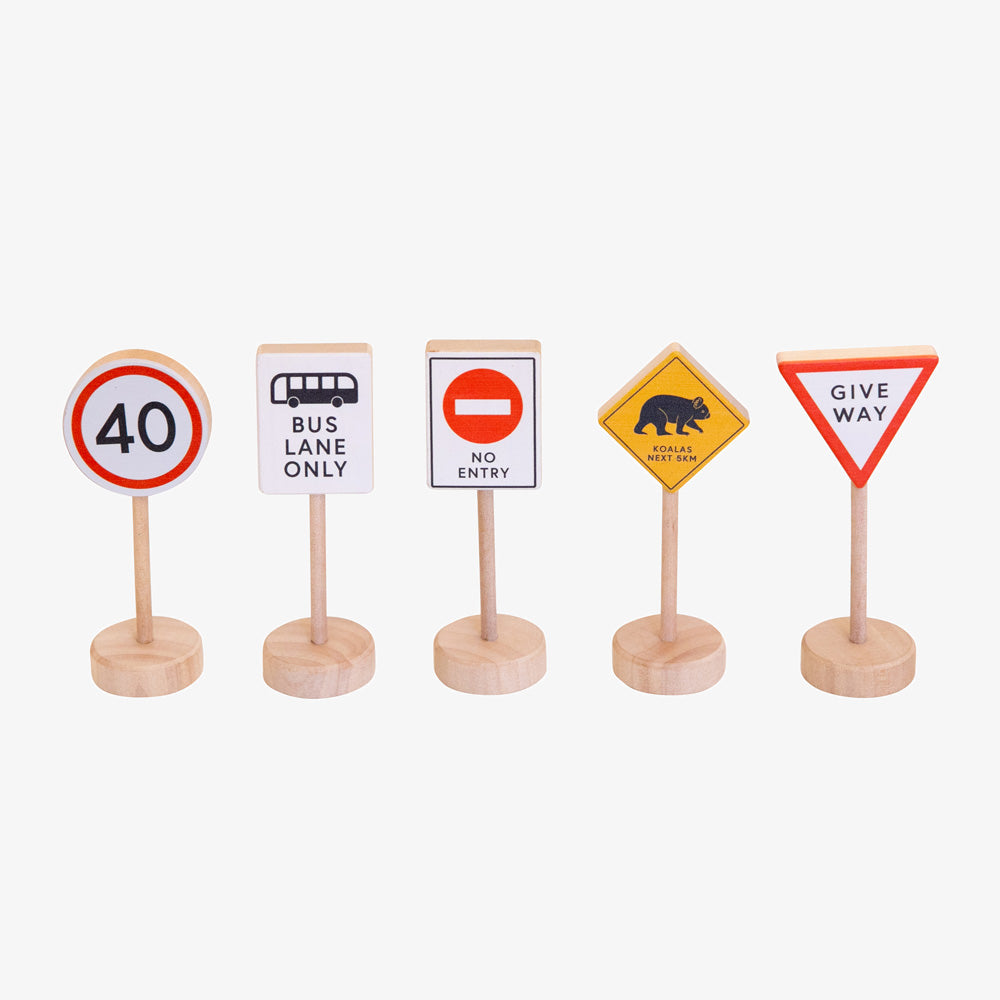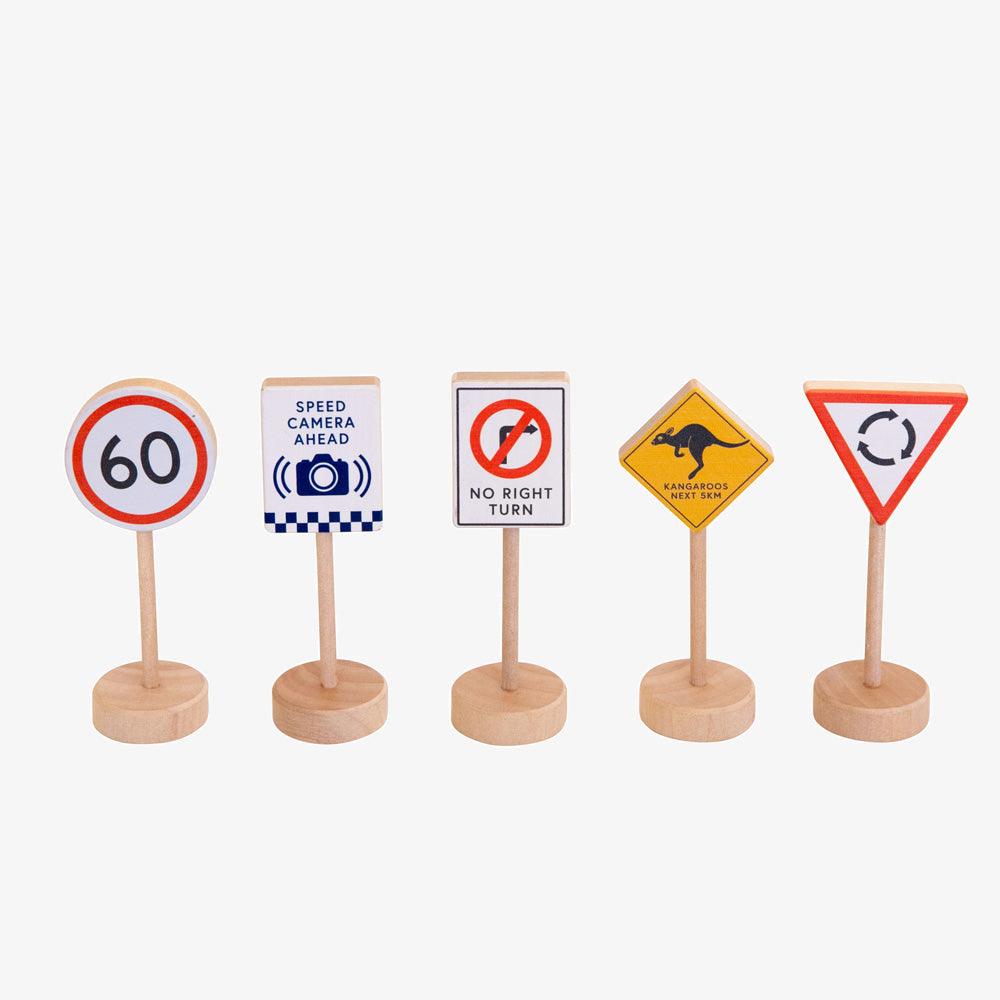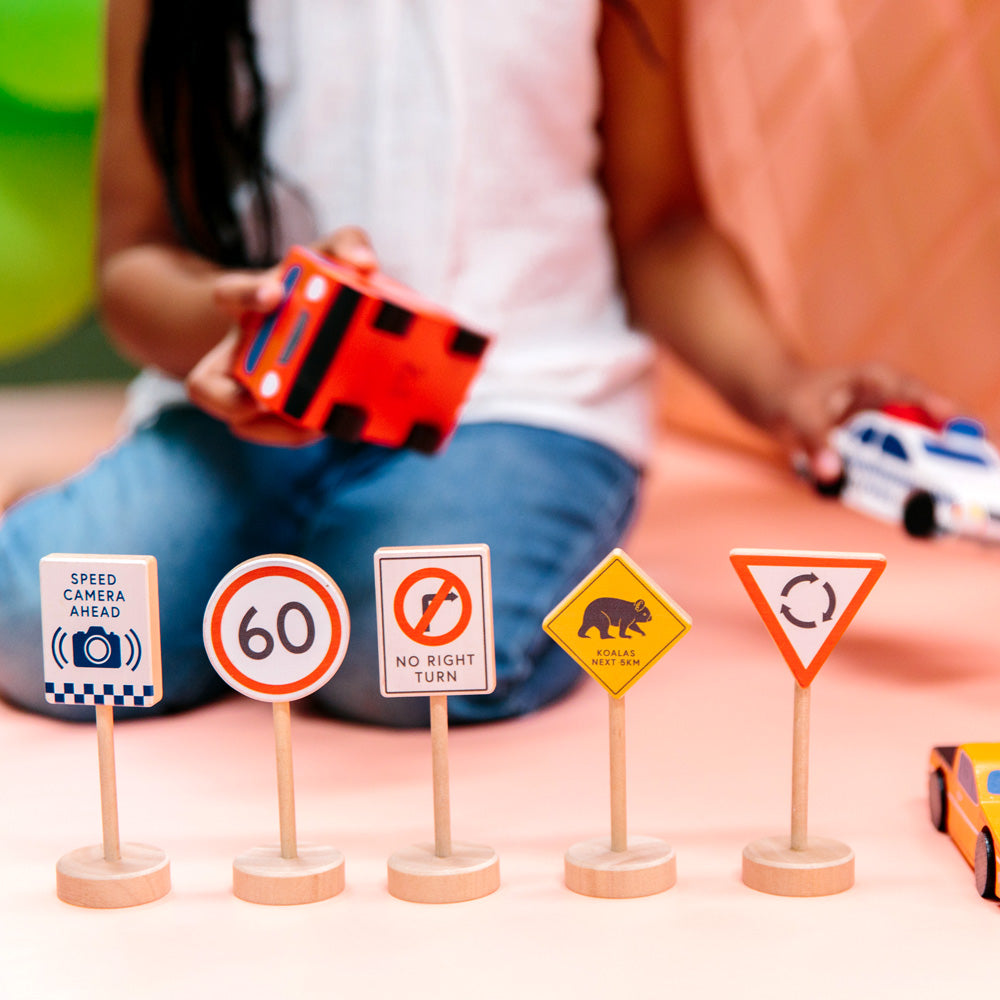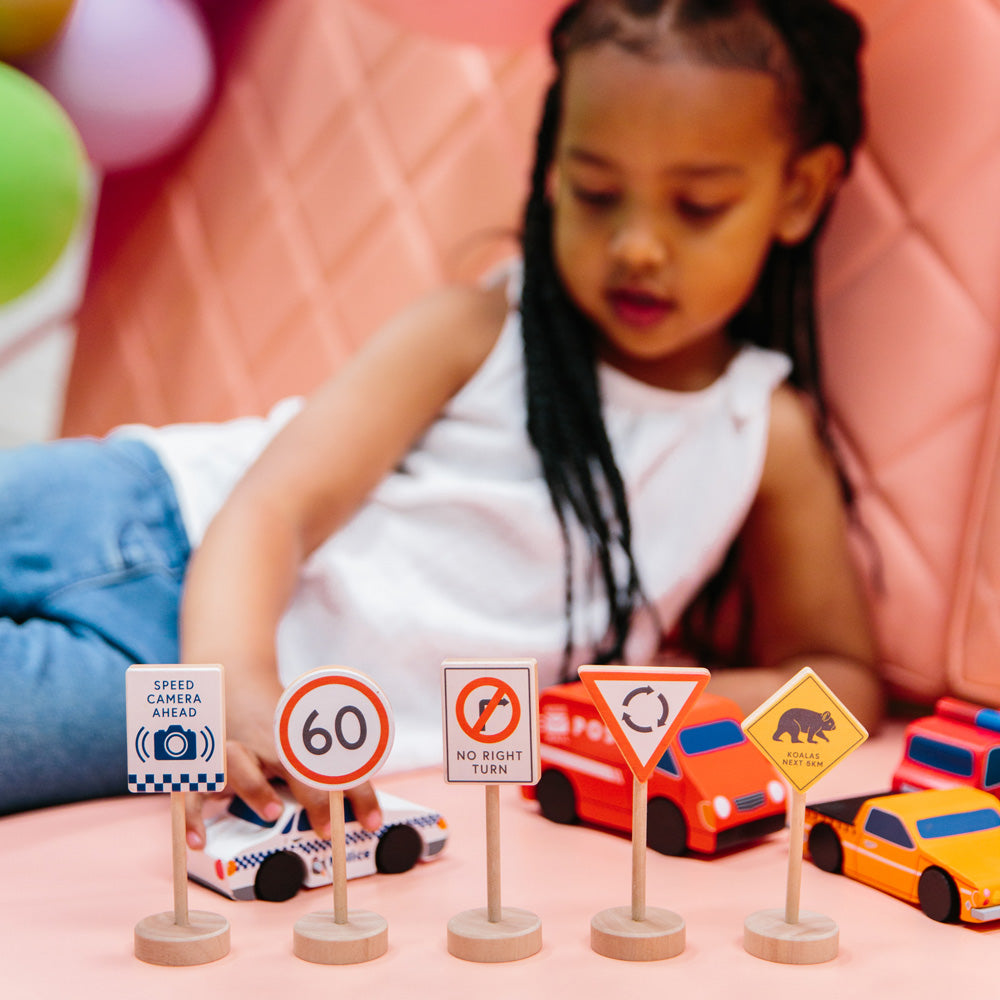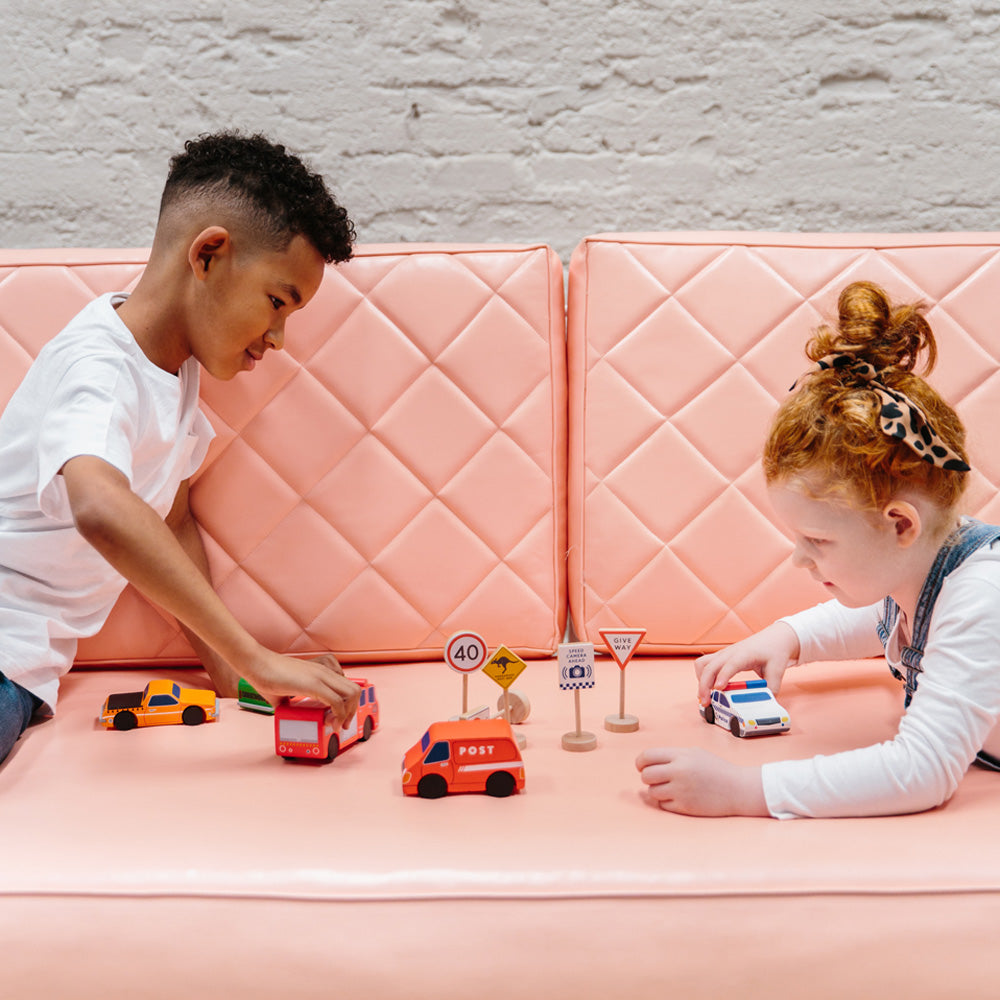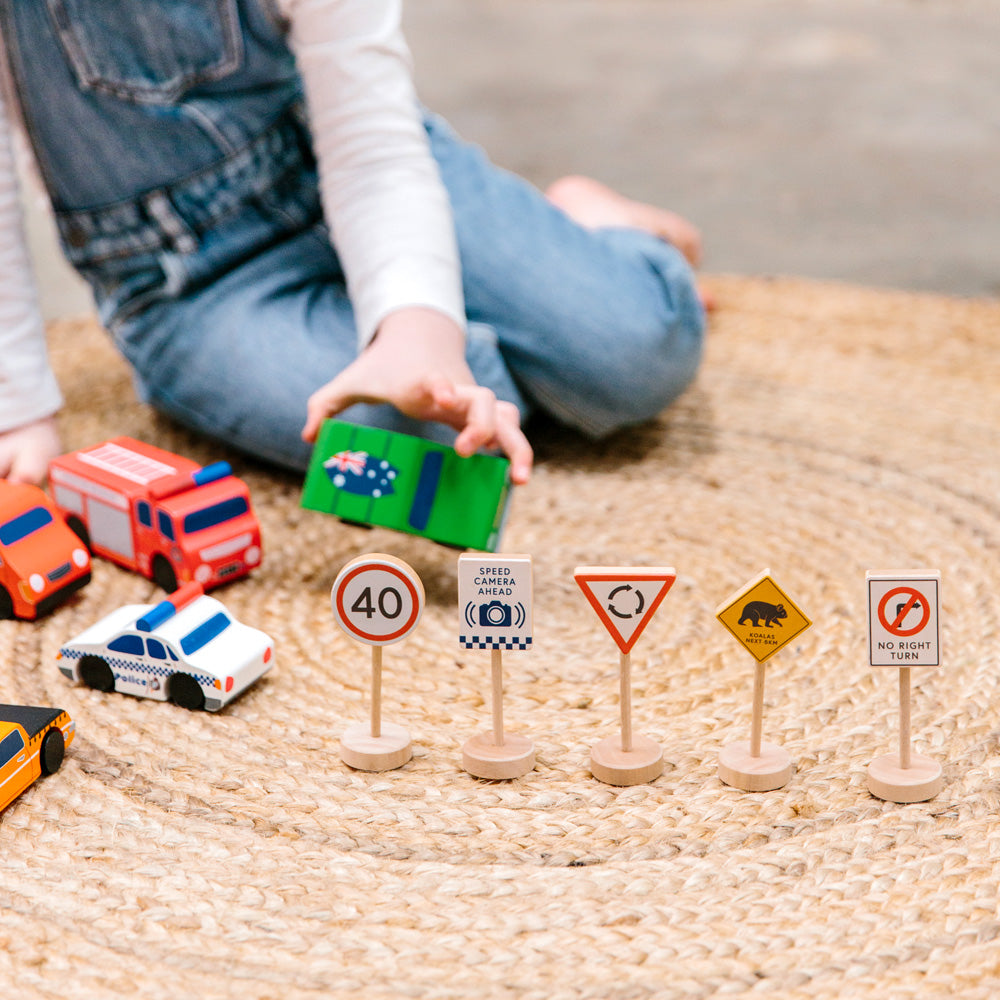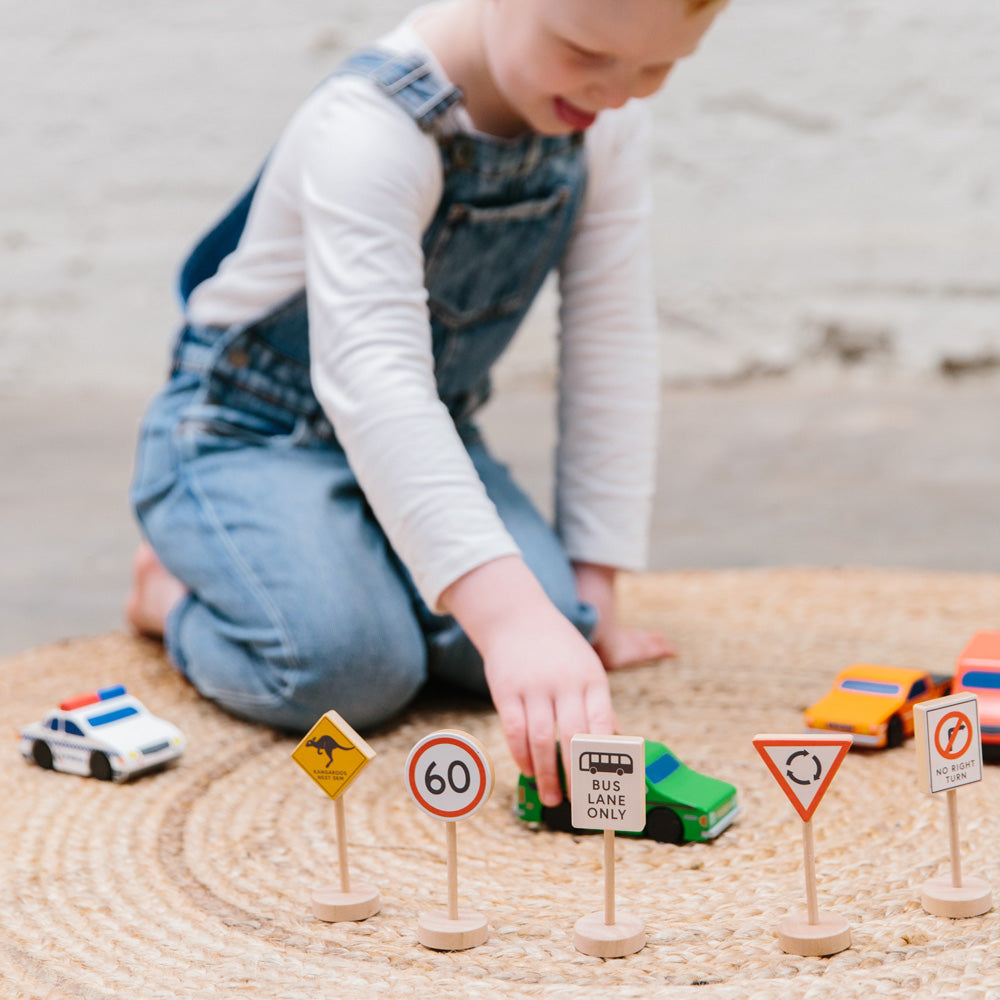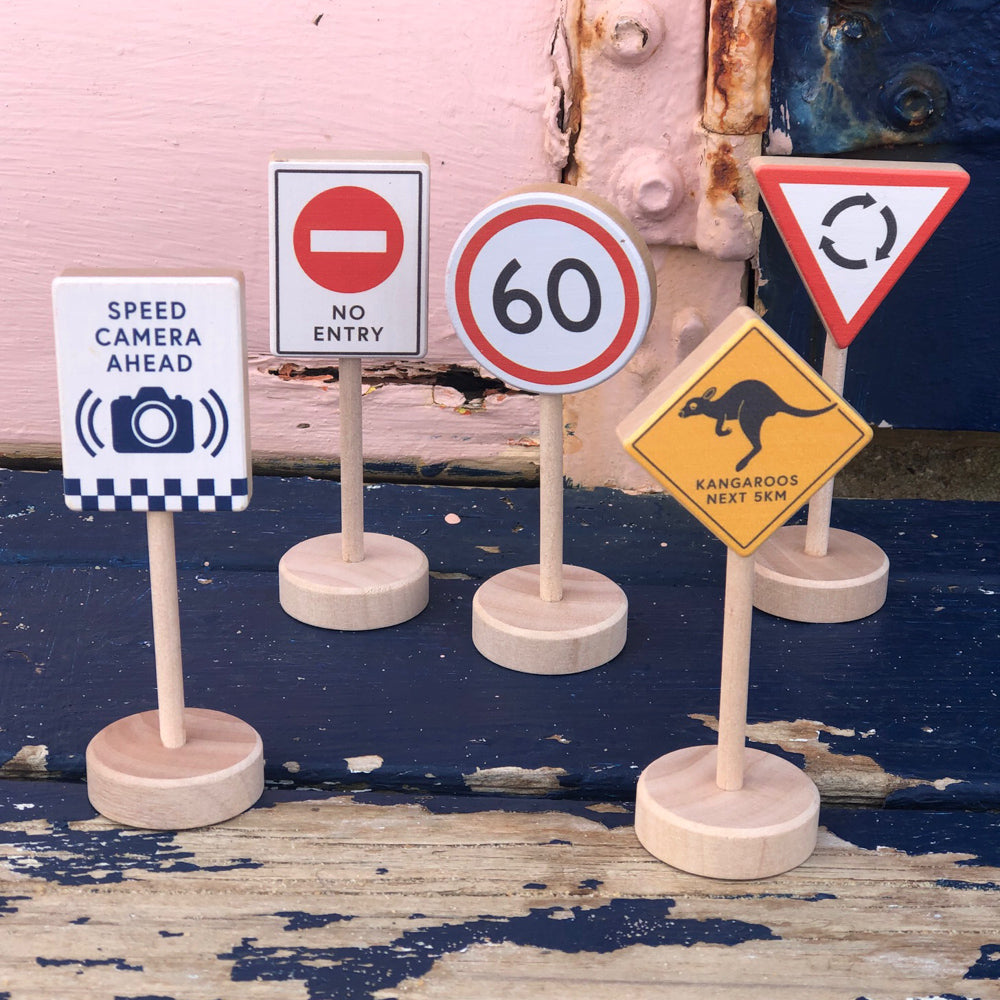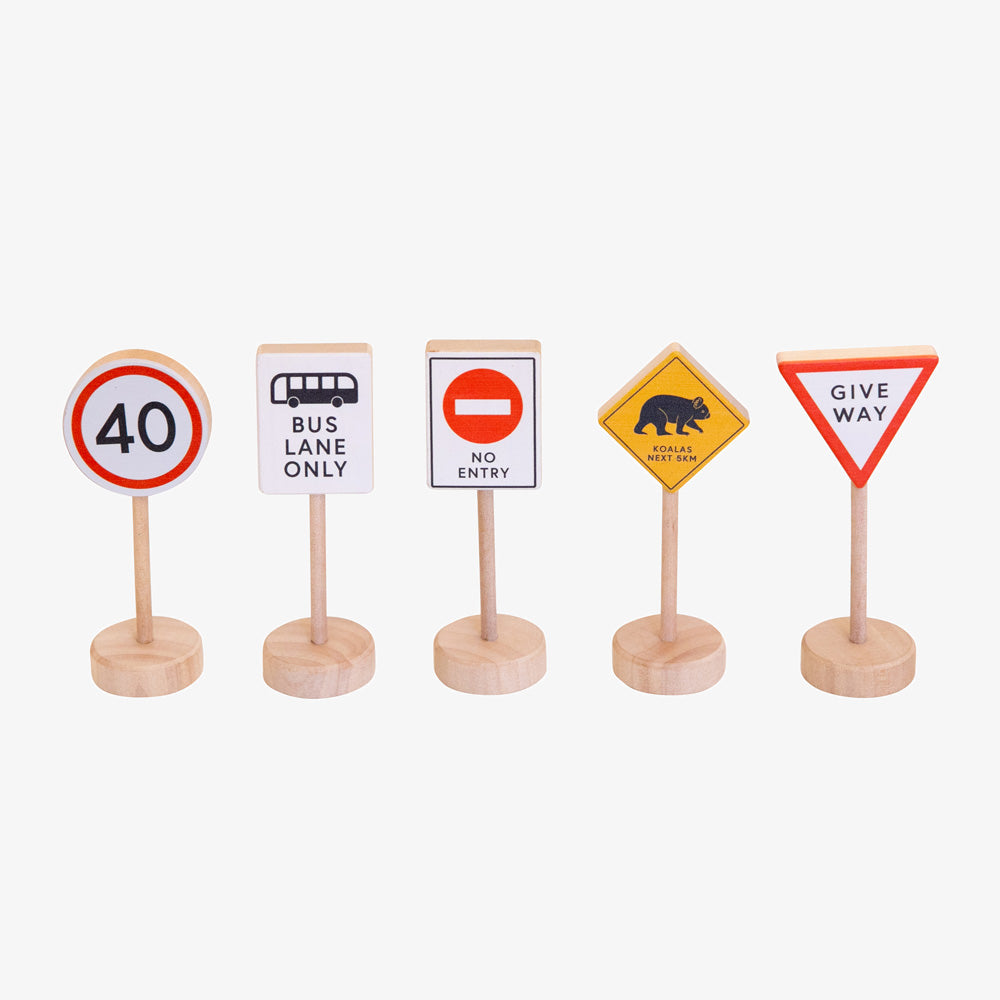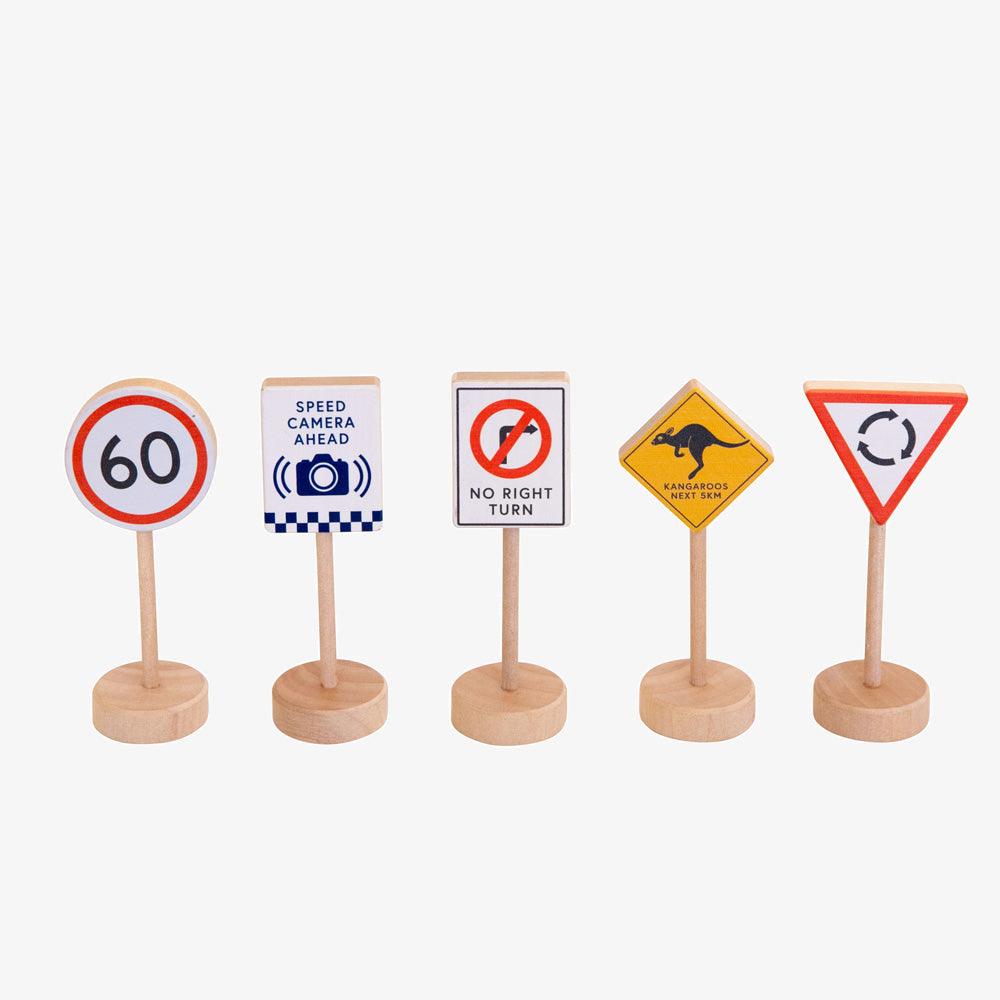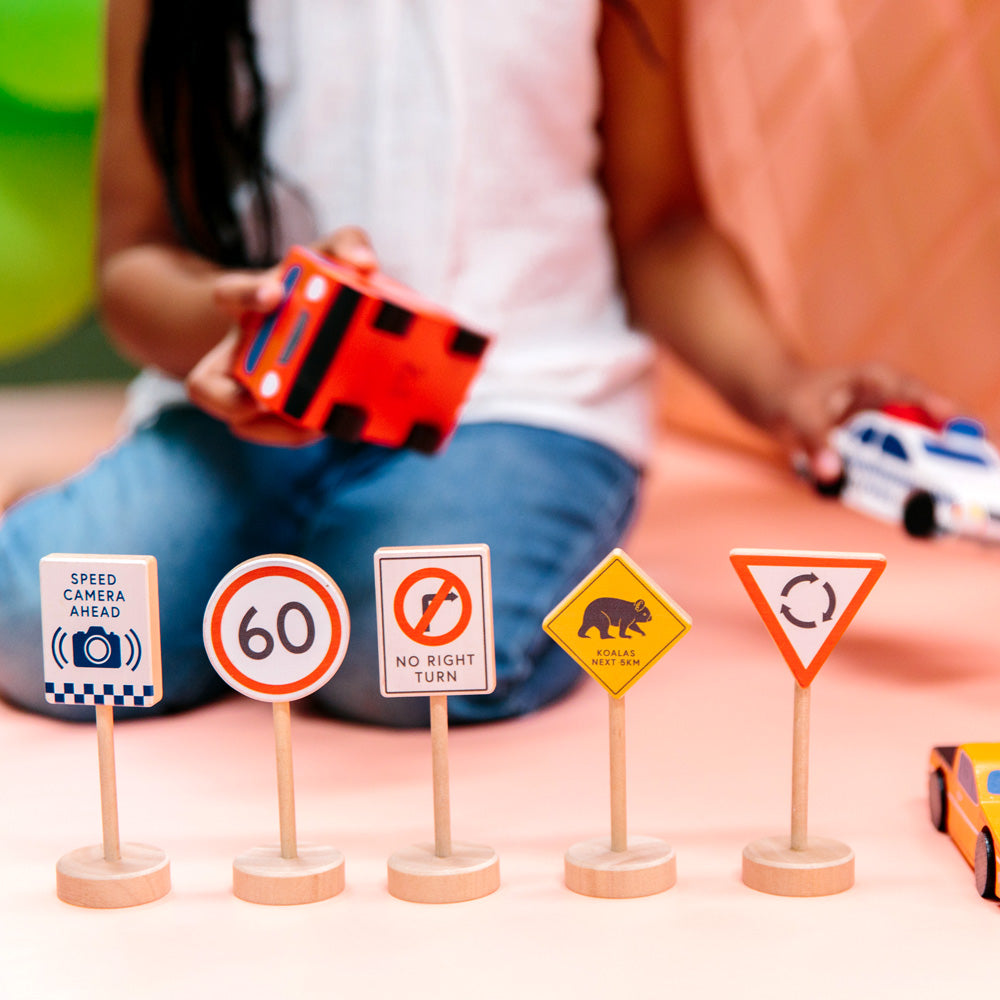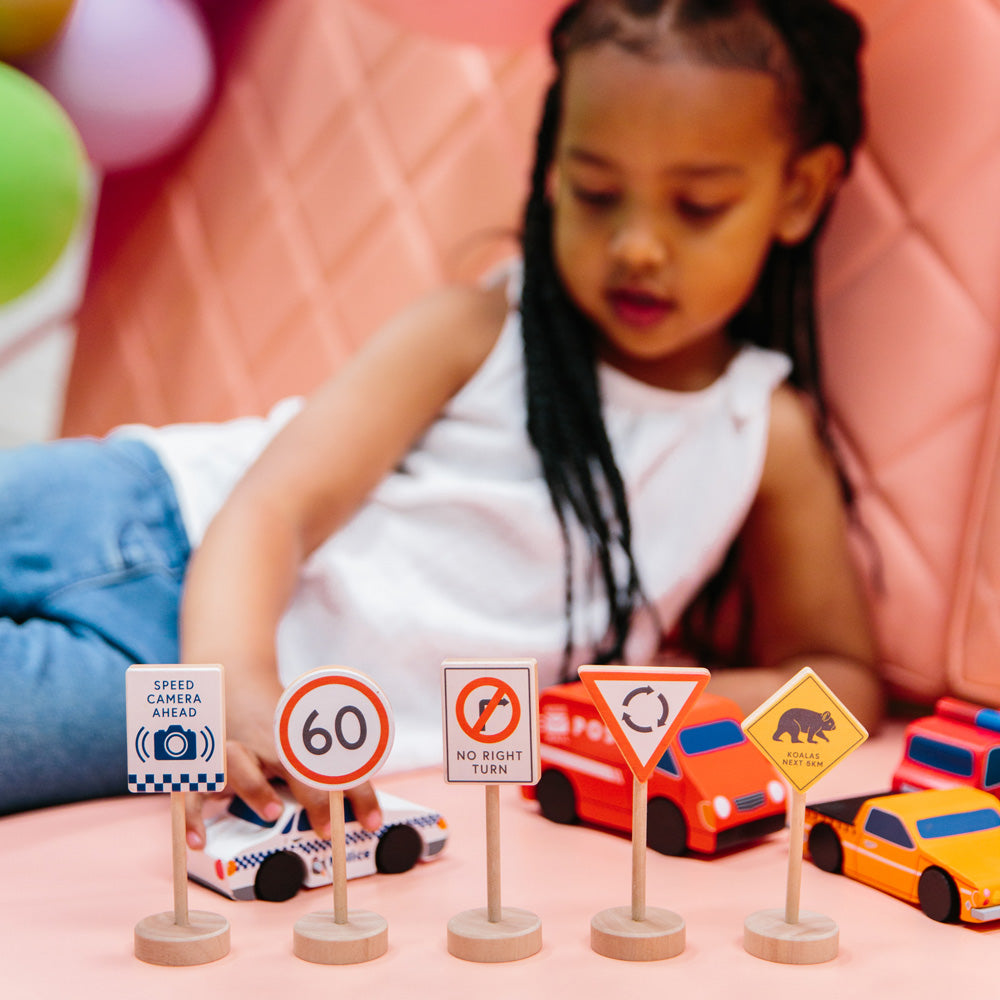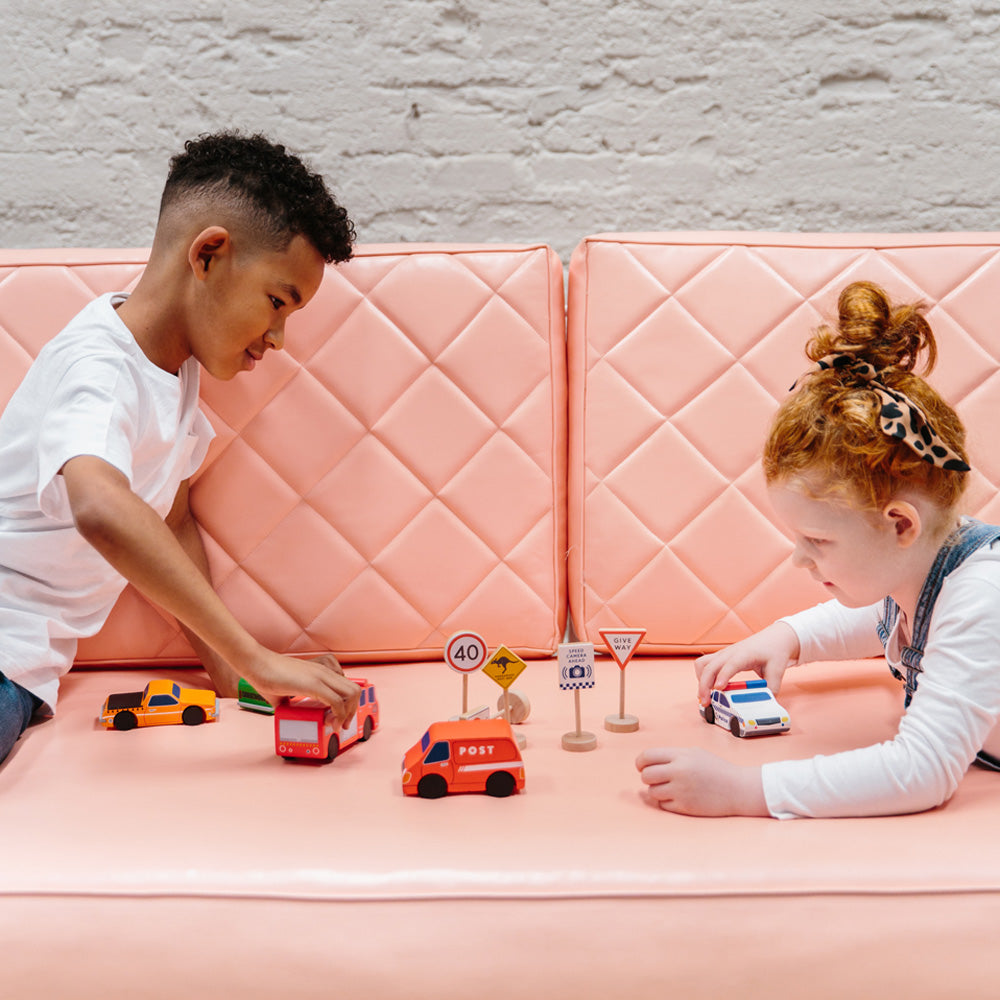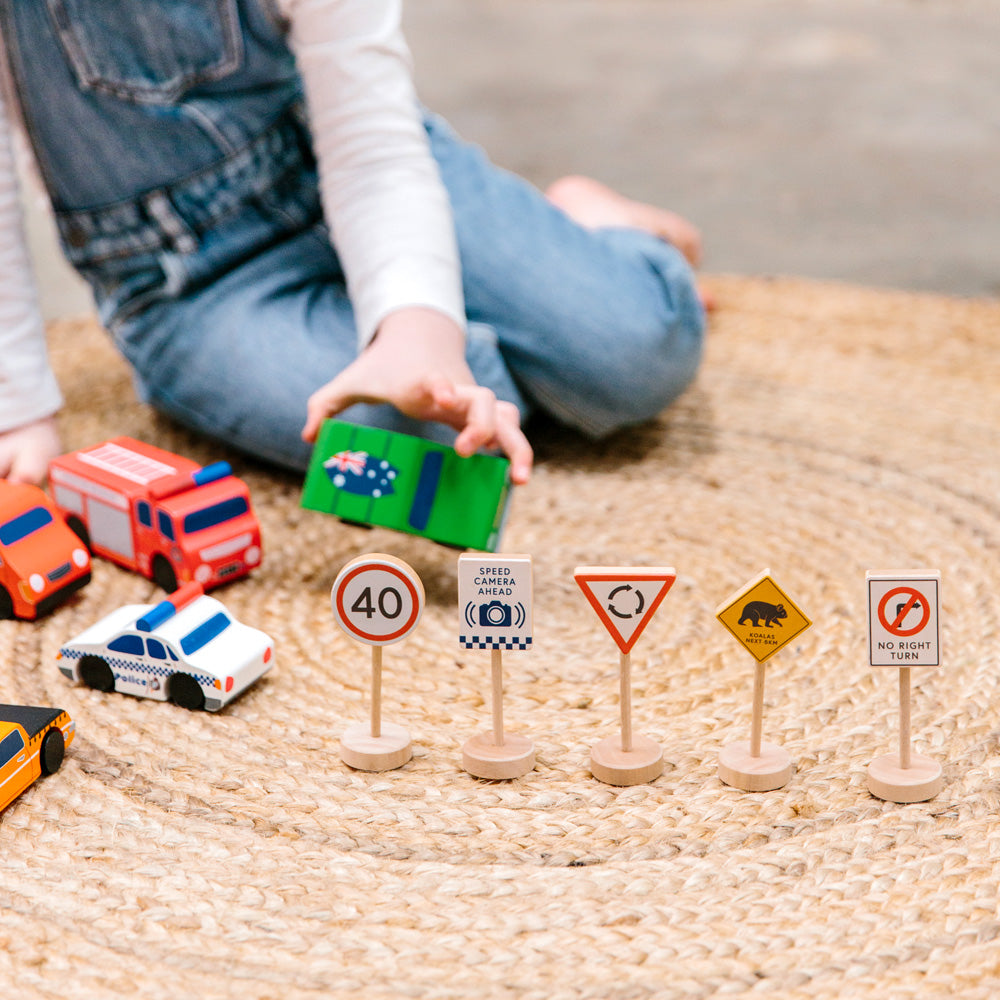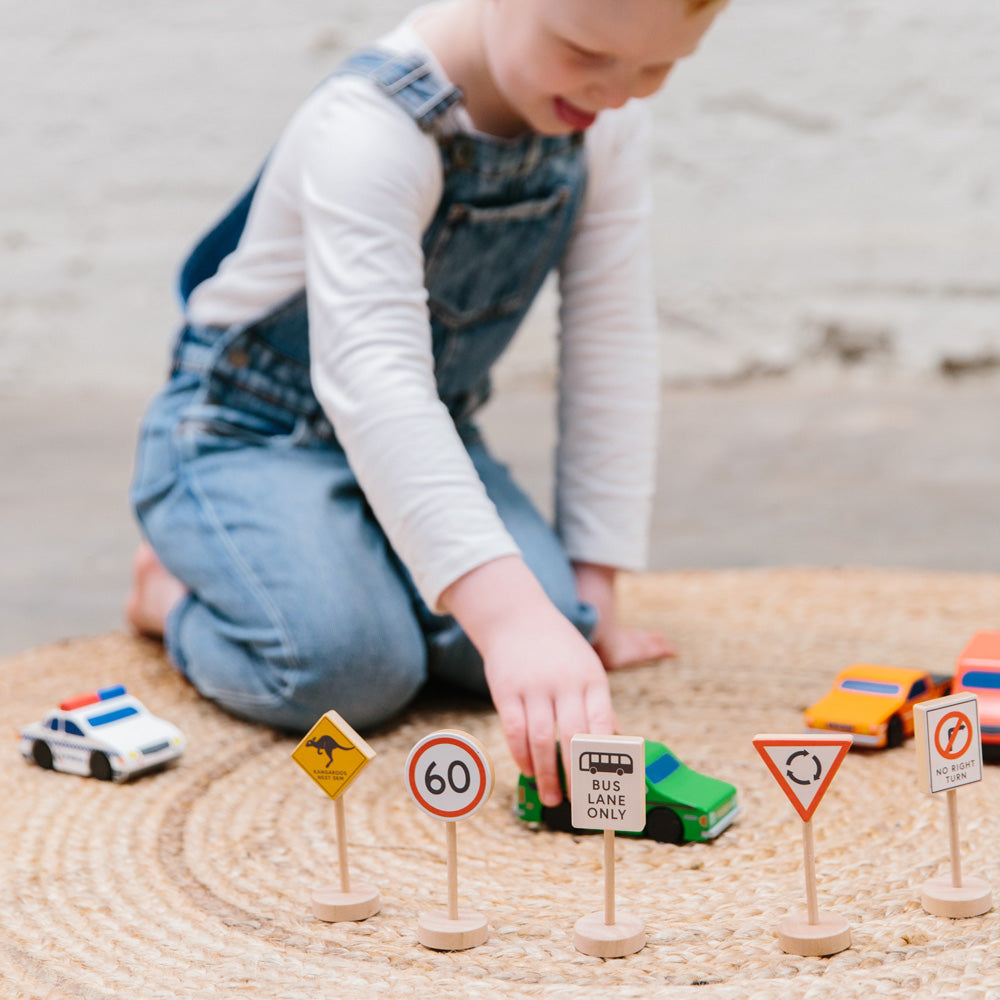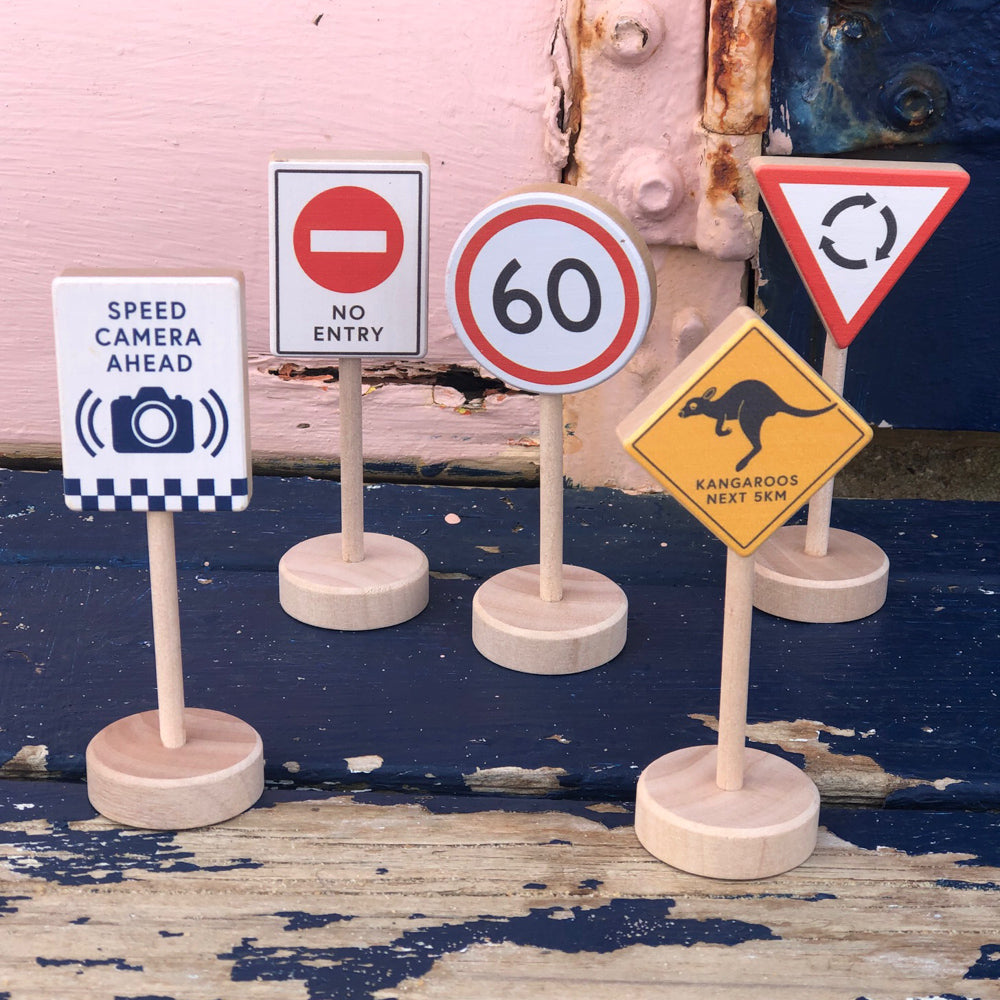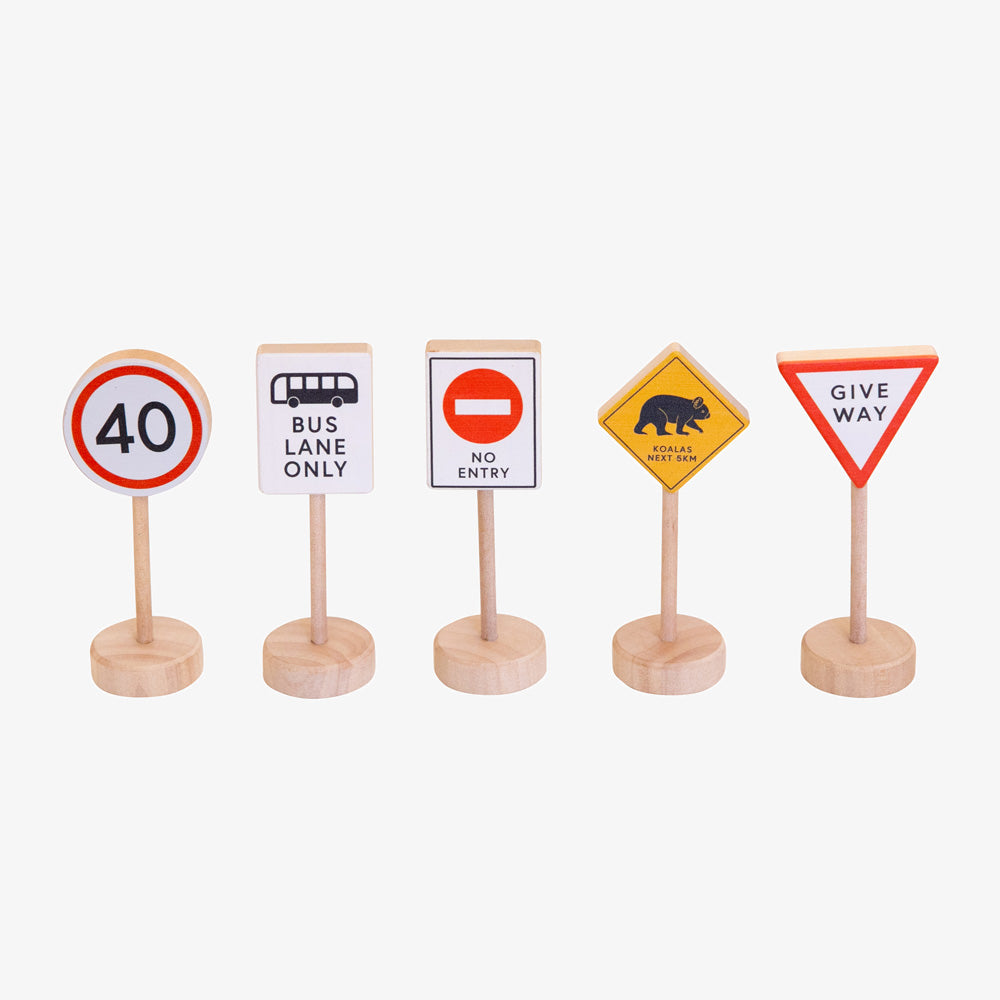 ICONIC TOY - LOOSE CHANGE AUSSIE ROAD SIGNS
Make playing cars a bit more fair-dinkum Aussie and just a little bit more fun with these classic wooden traffic signs. The set includes 5 Australian street signs with a different design on the back to suit your mood. Get to know our speed limits, kangaroo & koala crossings, warnings and speed camera's on a play level without the police fines. Easy to add to any road or city playset or even a comfy play mat. Each sign is approximately 10cm high.
Part of our Loose Change range this toy is affordable and great quality. Our Loose Change range makes great Christmas Stocking Fillers or small Birthday Gifts. Beautifully finished and just takes a little bit of loose change to purchase.
Ages 2 years +
Made of wood
Each sign is approximately 10cm high
Designed to comply with EU and USA toy standards with non-toxic paint
Make Me Iconic own the © copyright of this toy
NOT to be used with water or any liquid which is standard for any wooden toy
This is a pretend play toy only.
Shipping is FREE on AUS orders over $100. Yay! - Standard shipping Australia-wide is $15 - International Shipping is calculated at checkout Click here for further information.
Note: these shipping charges applies only to our online retail customers only (not wholesale accounts)