FREE shipping over $130. Express Shipping Available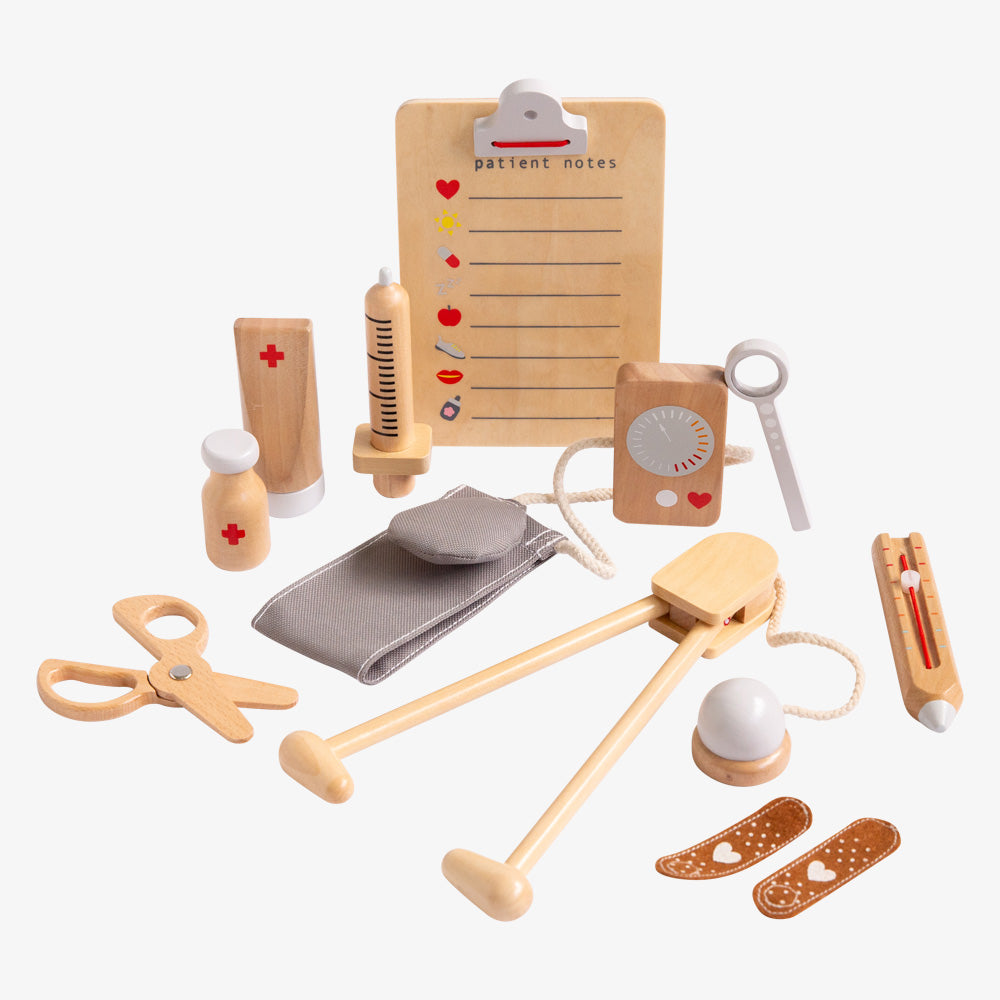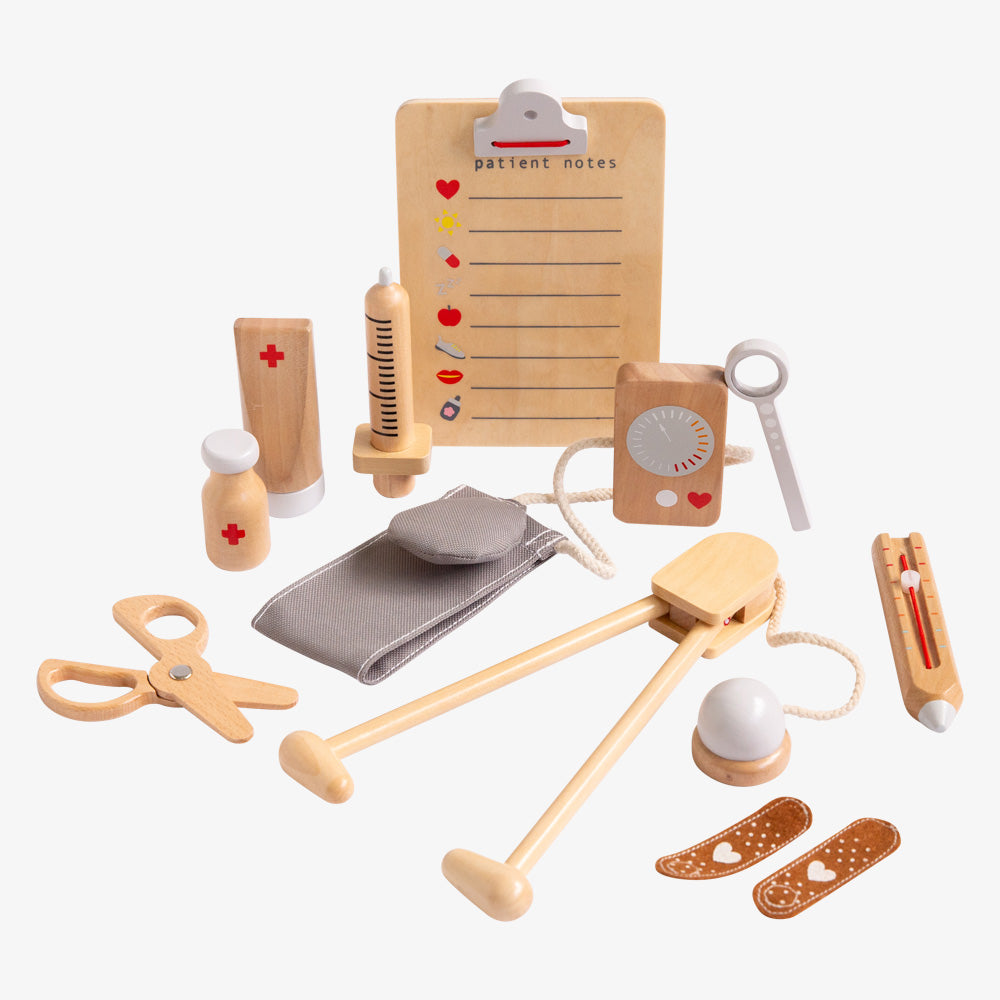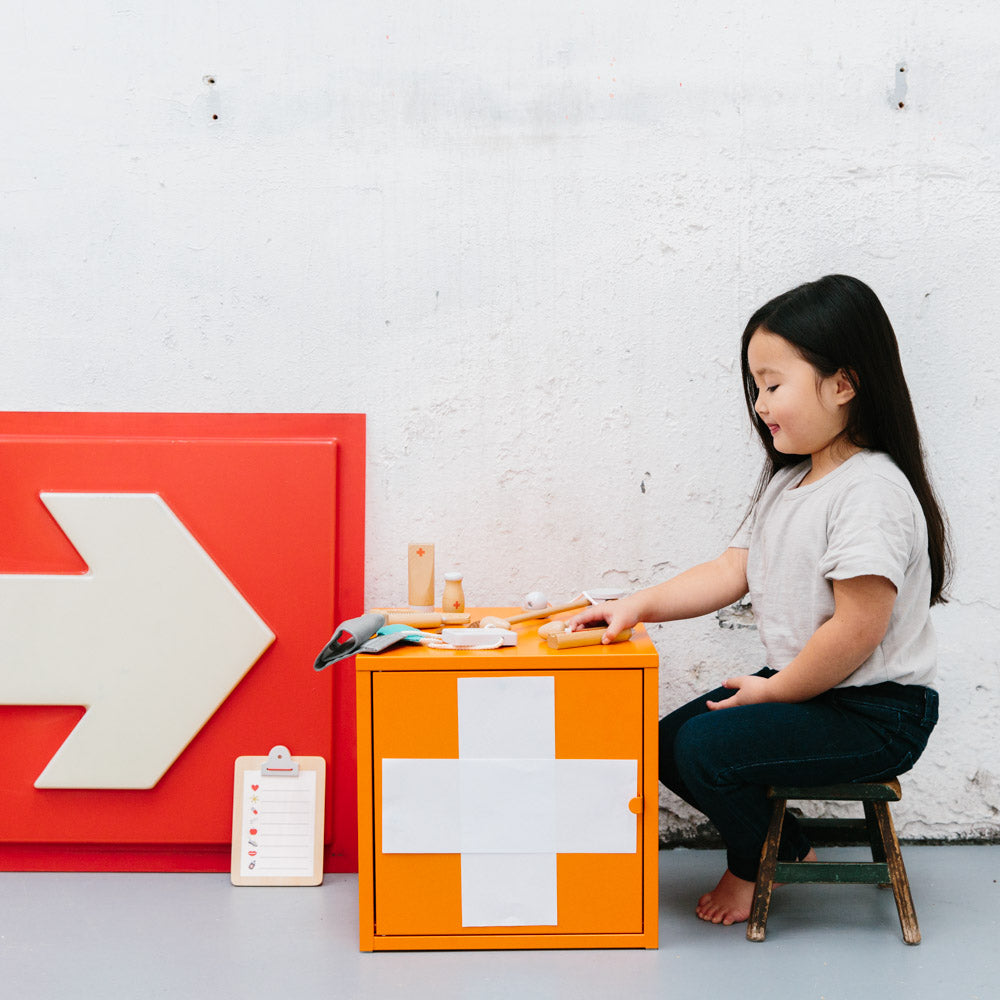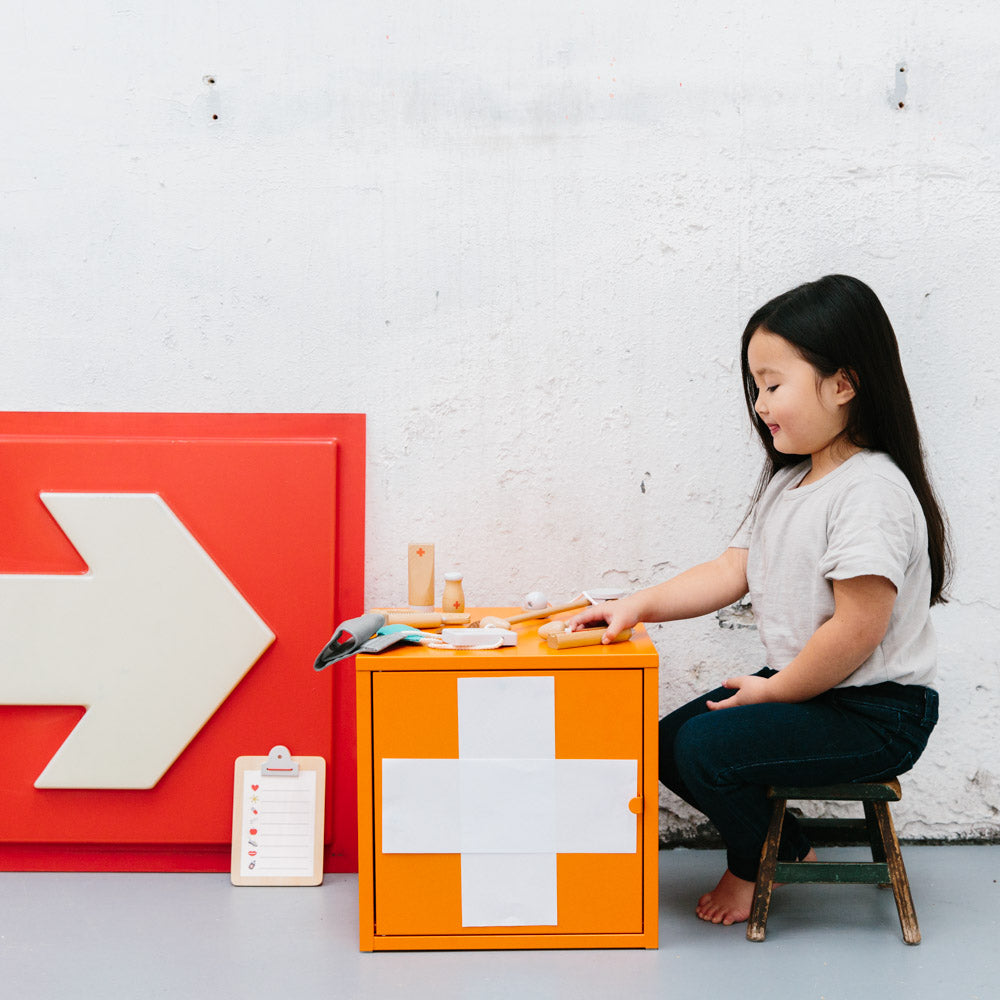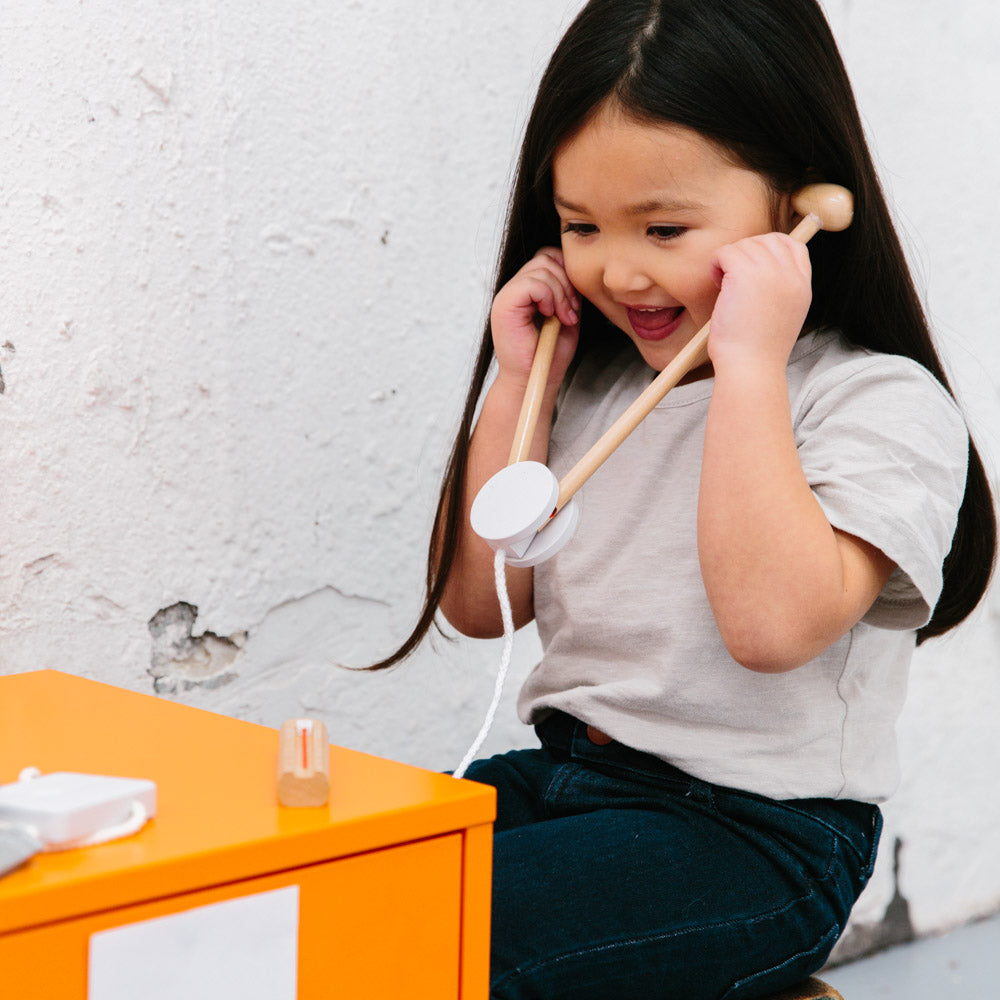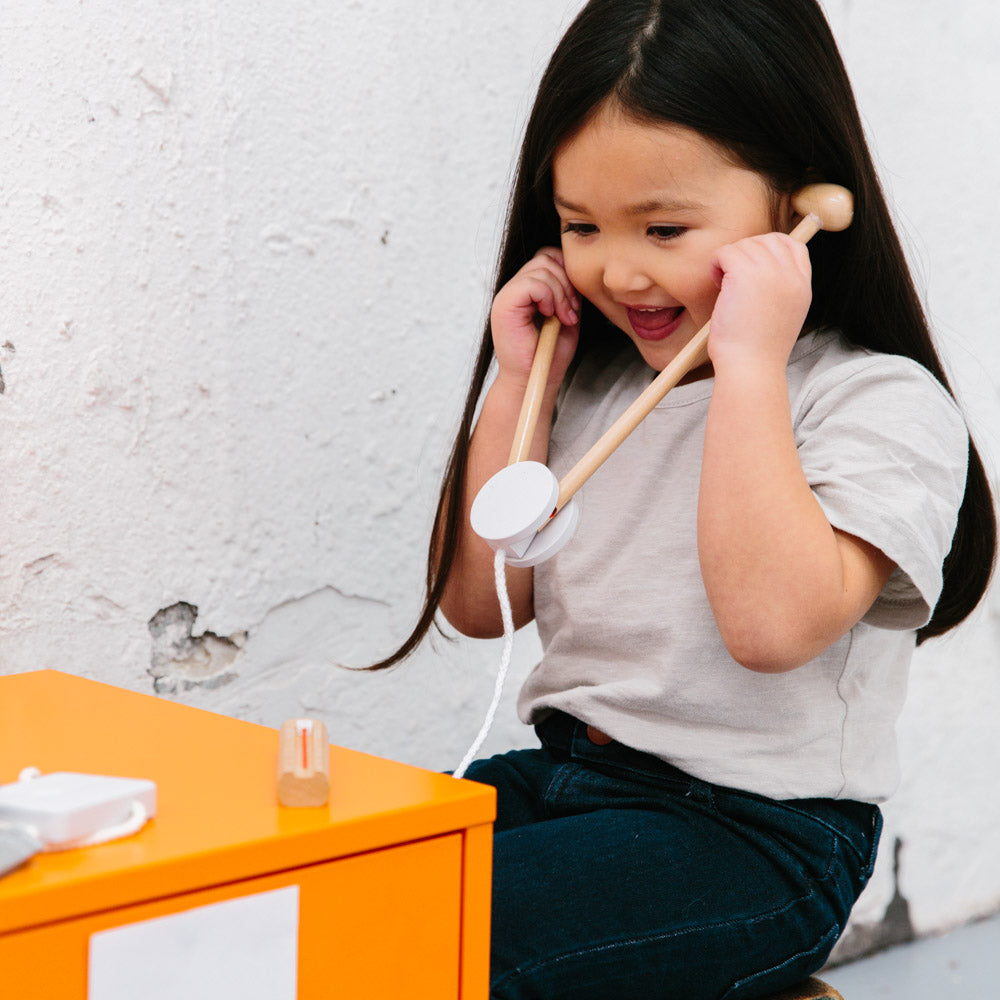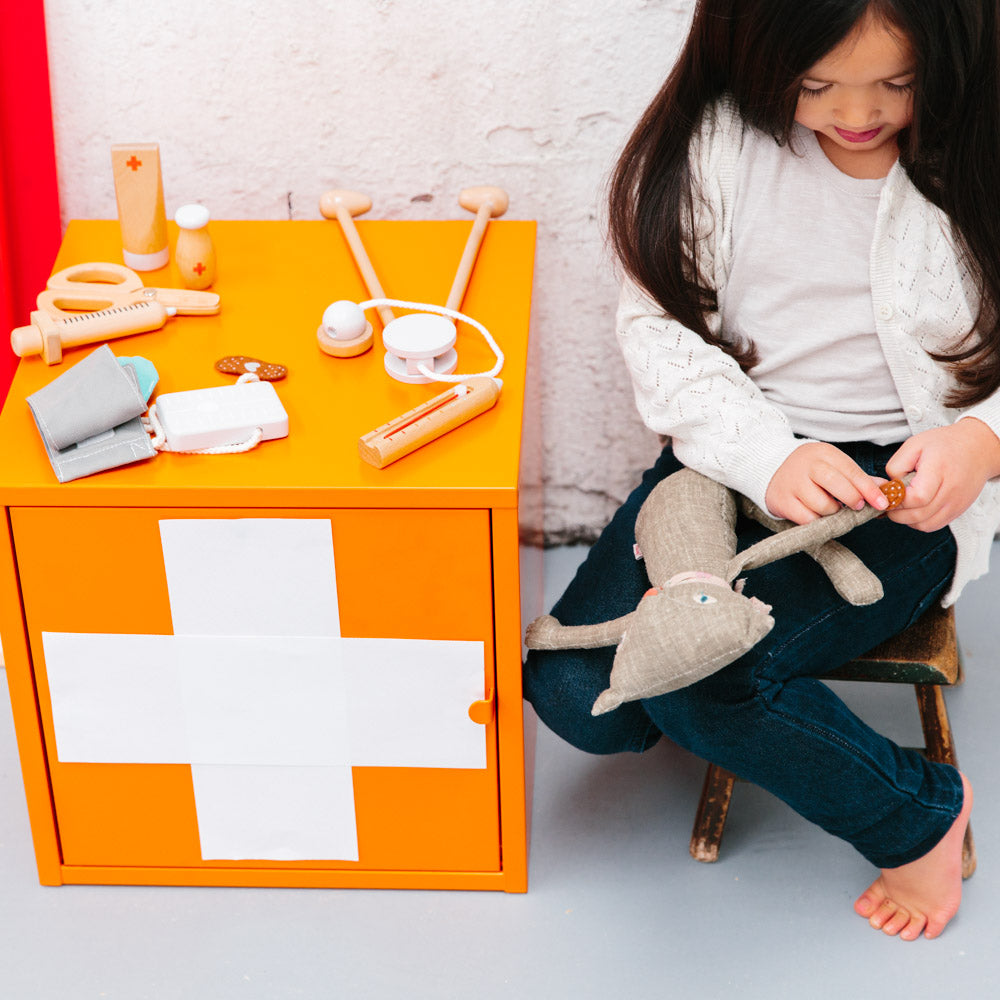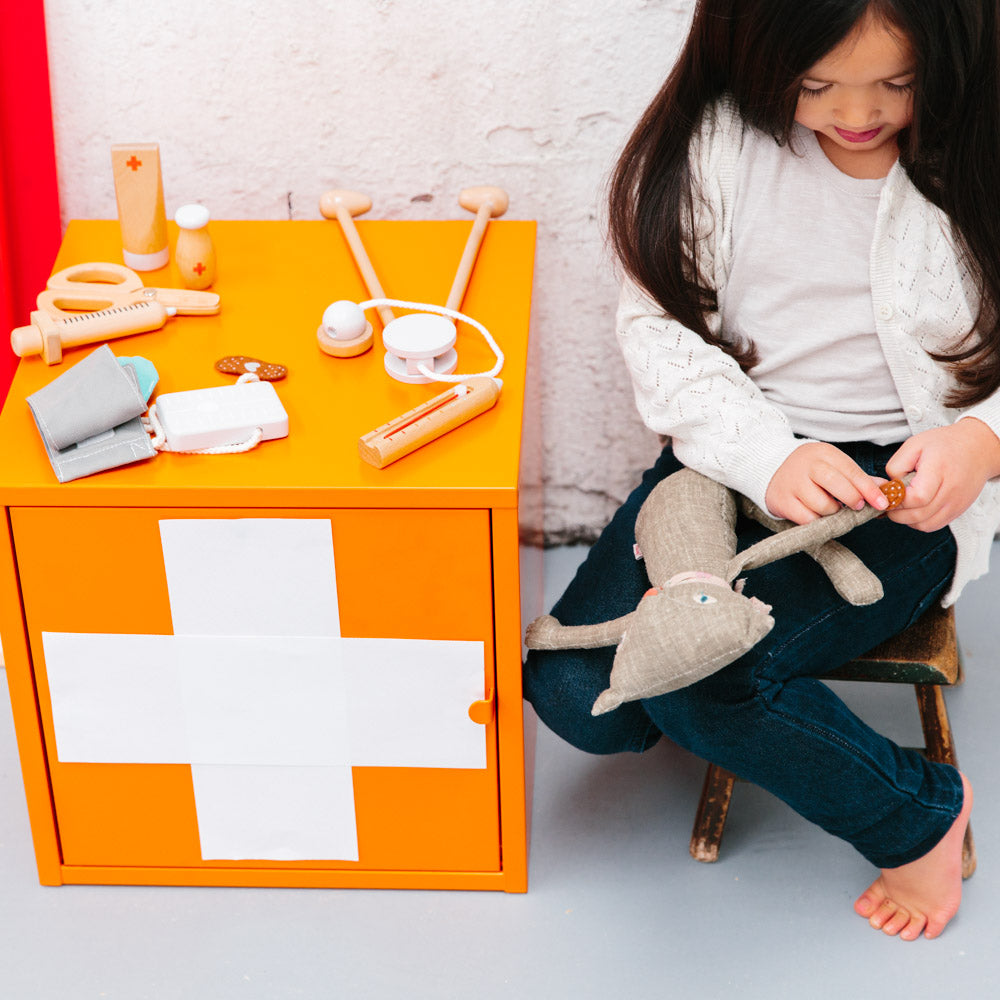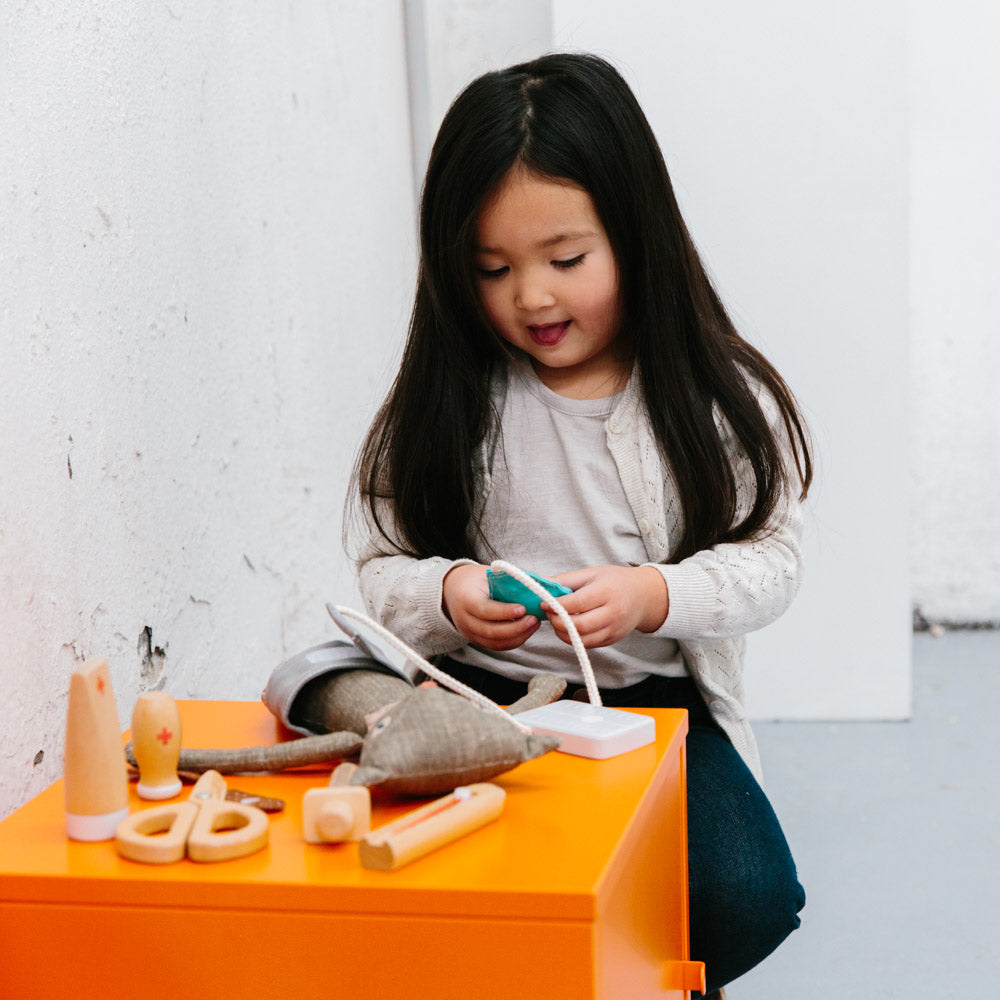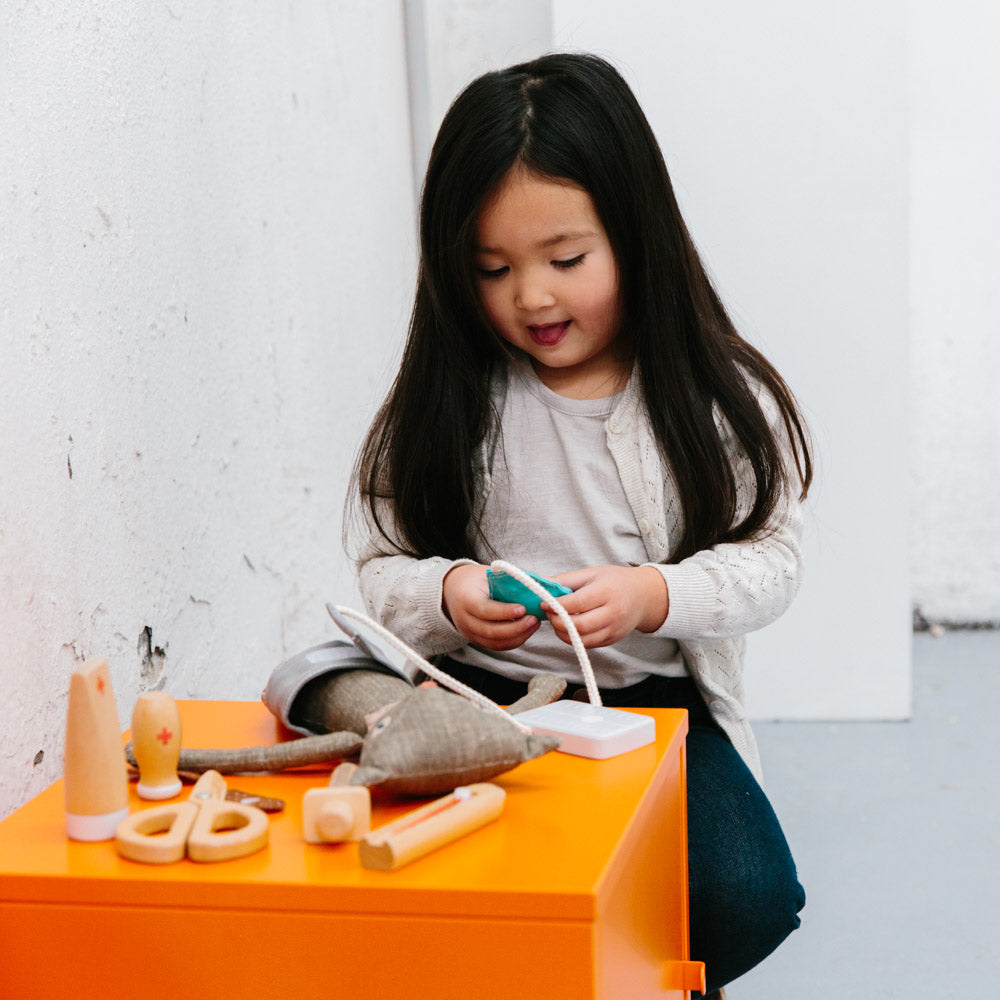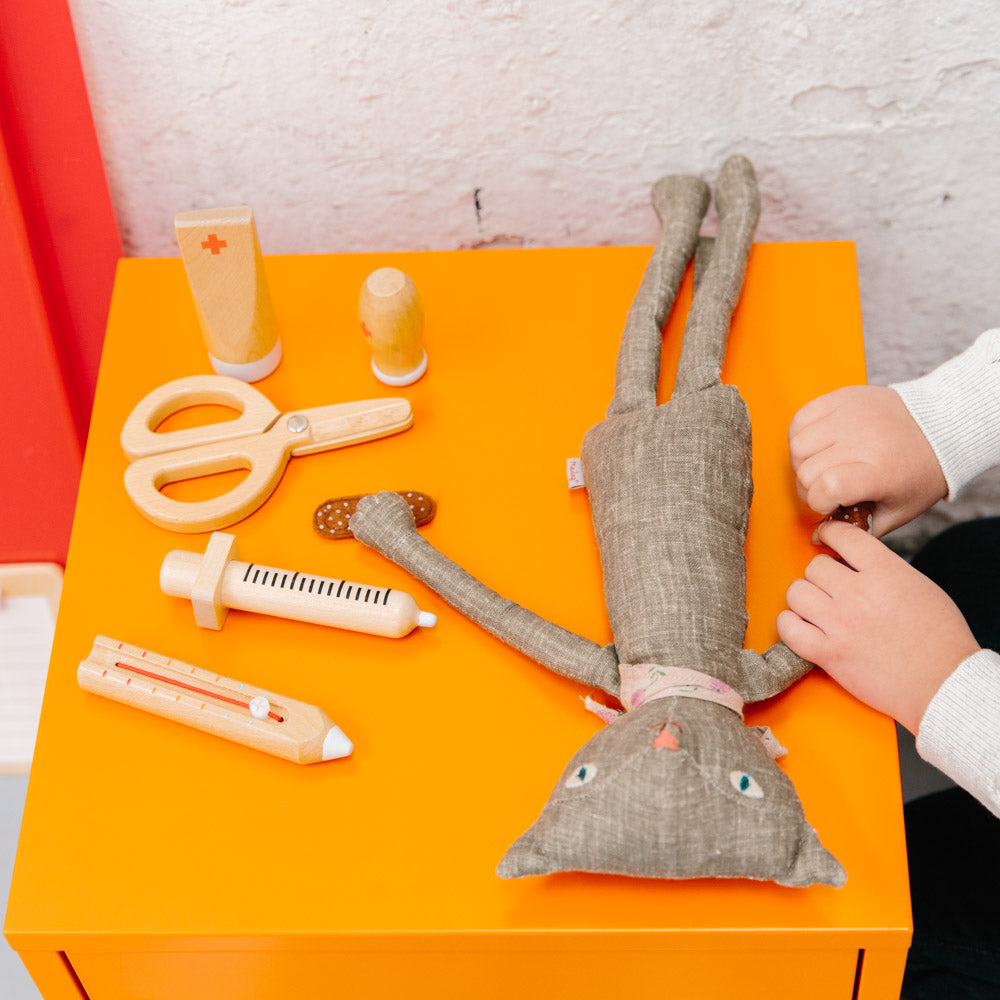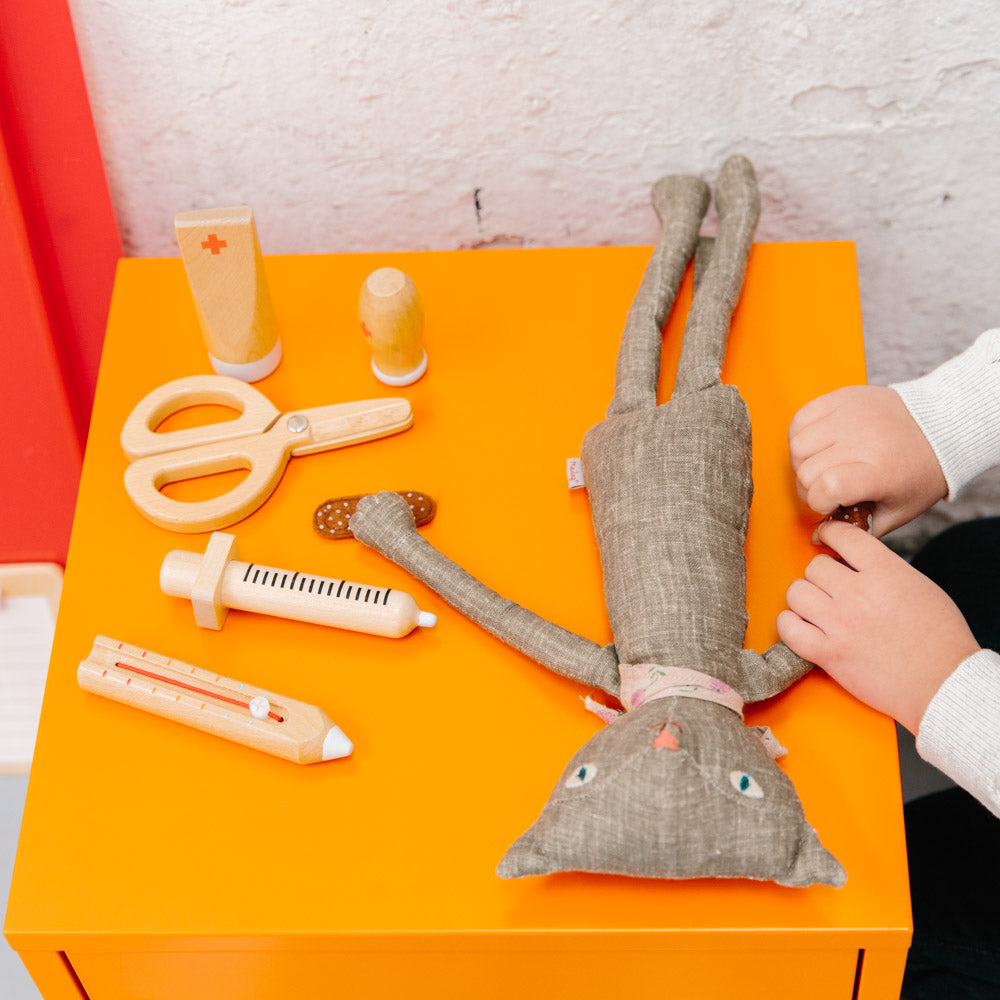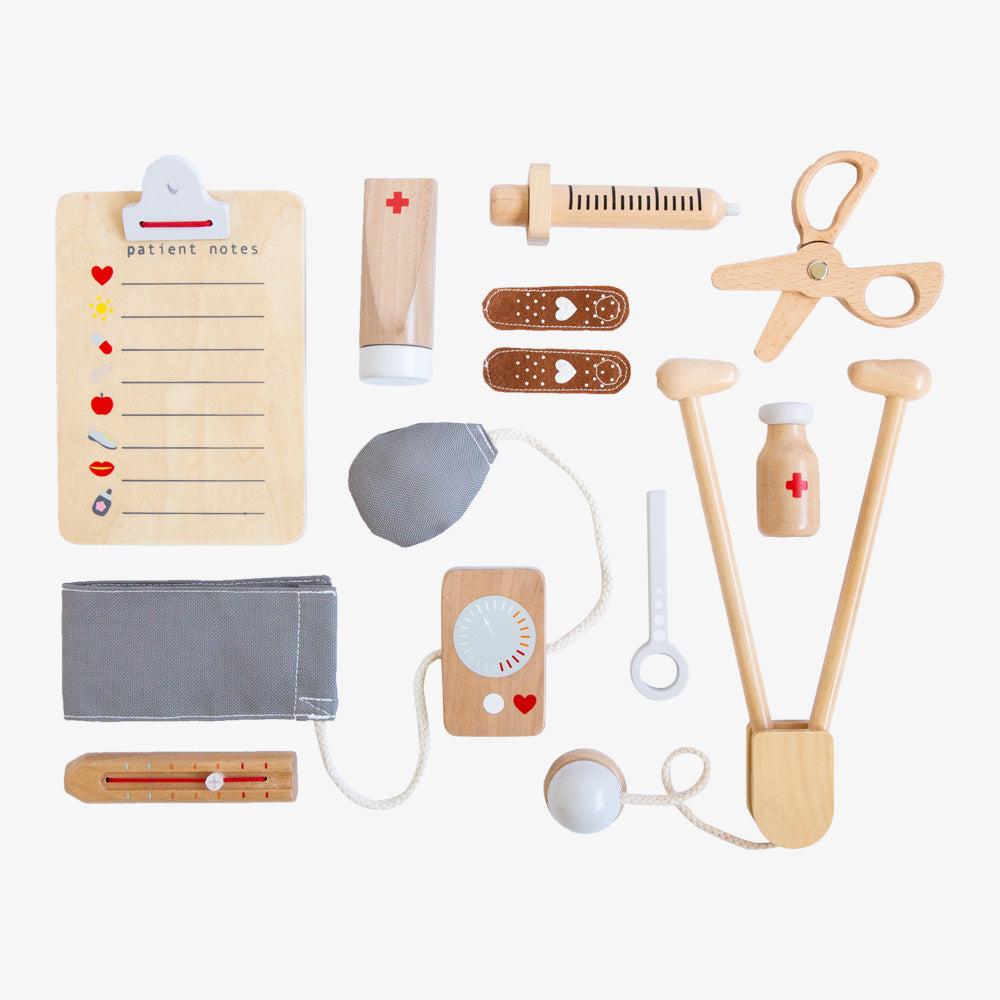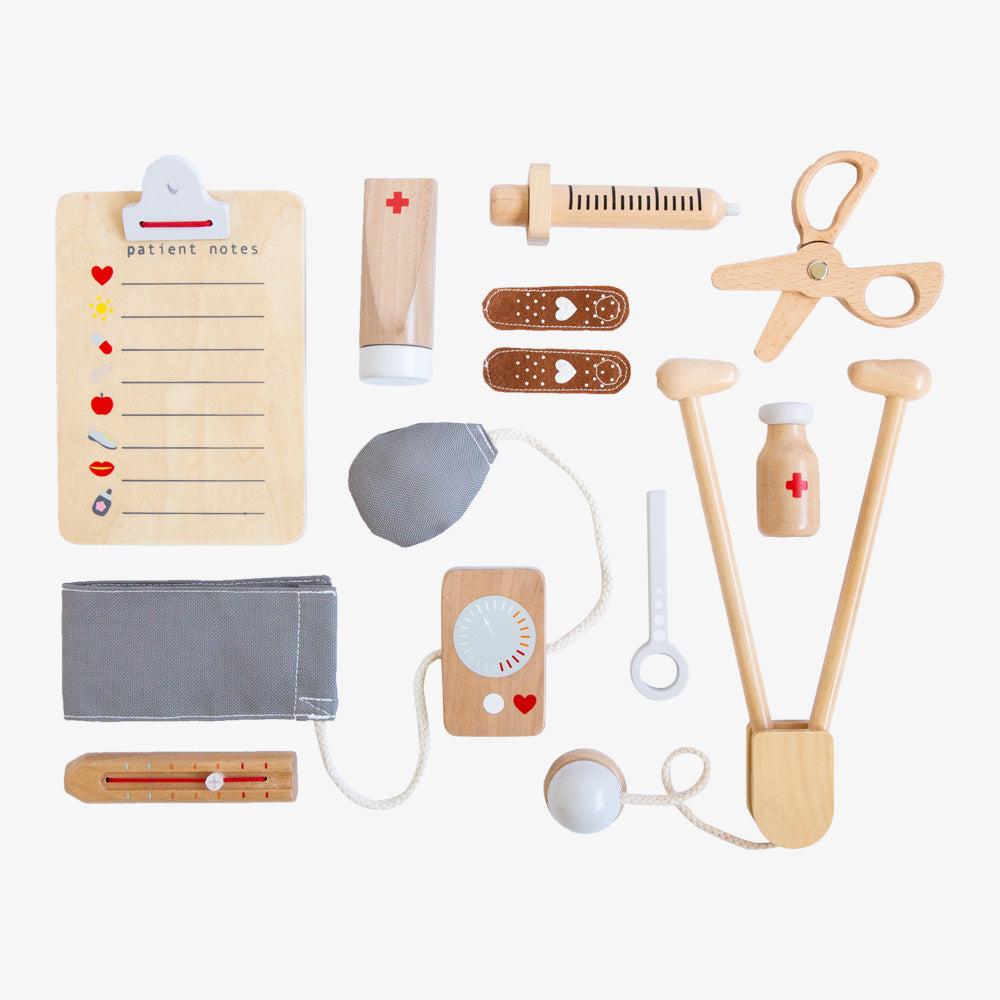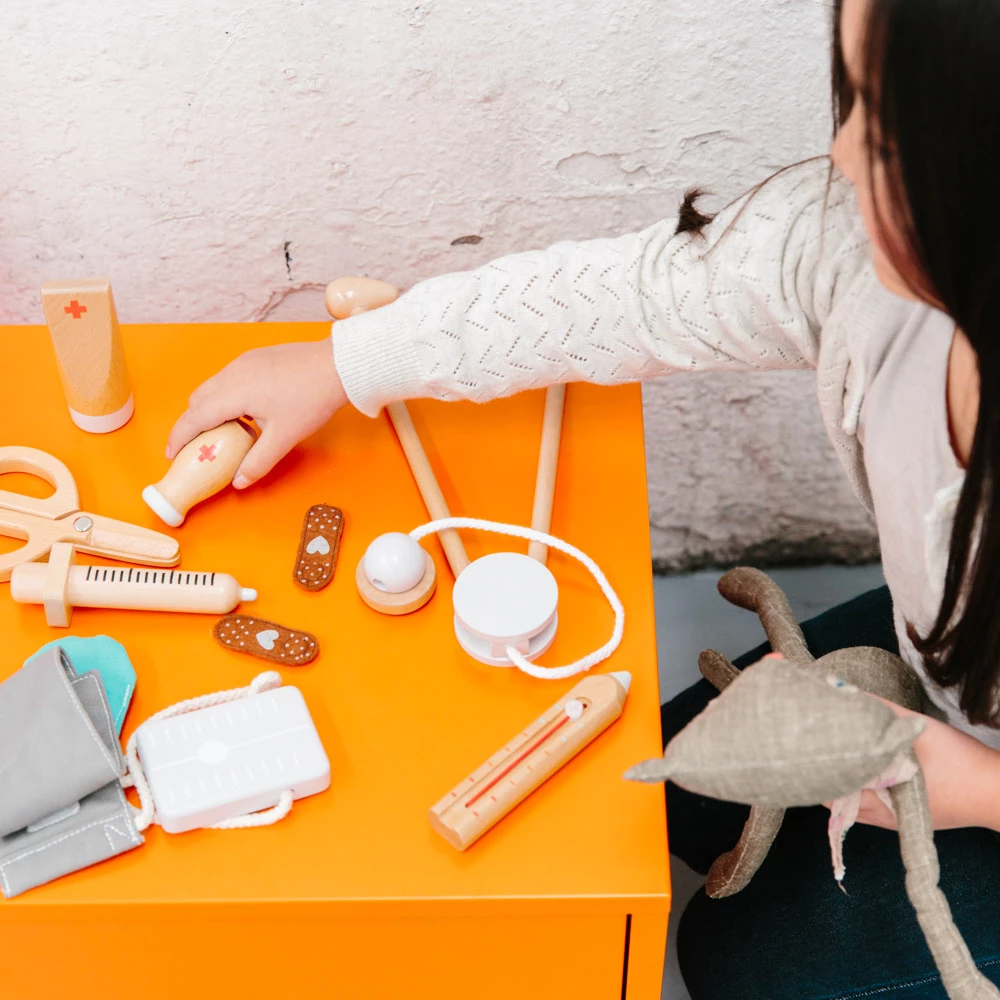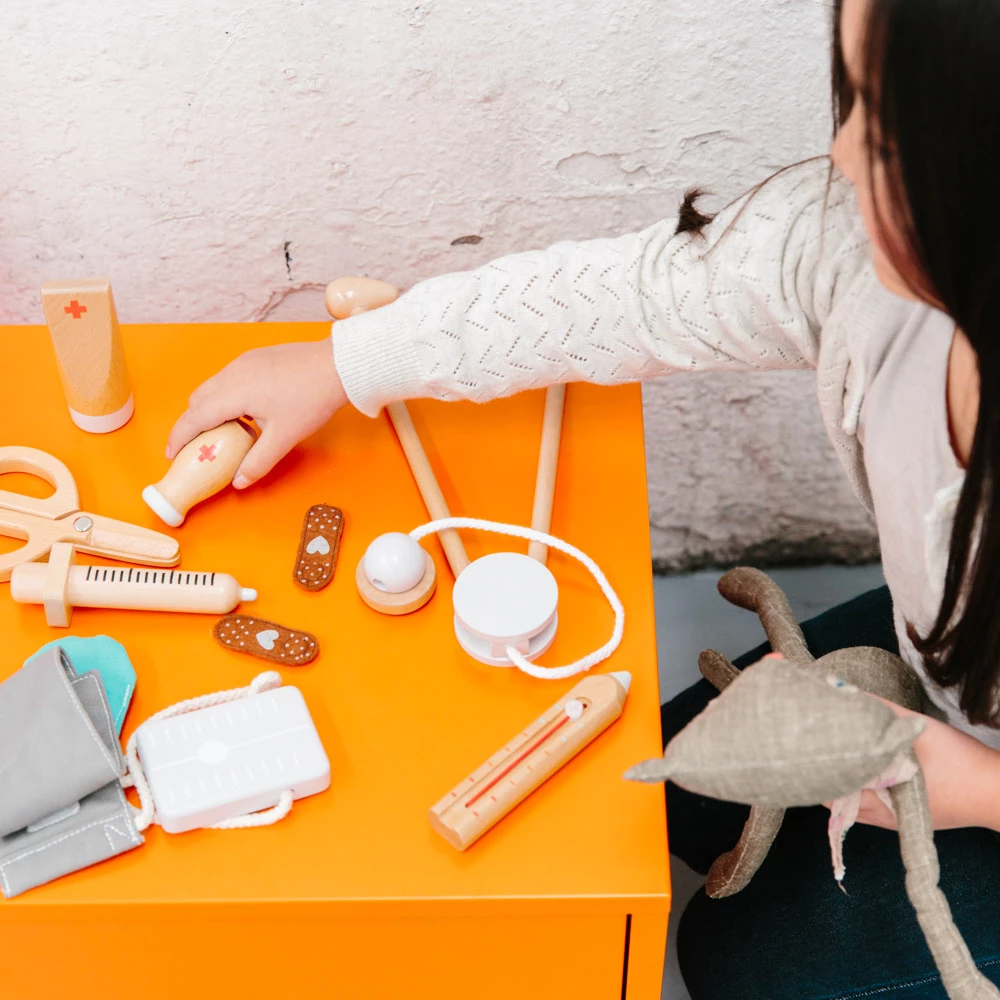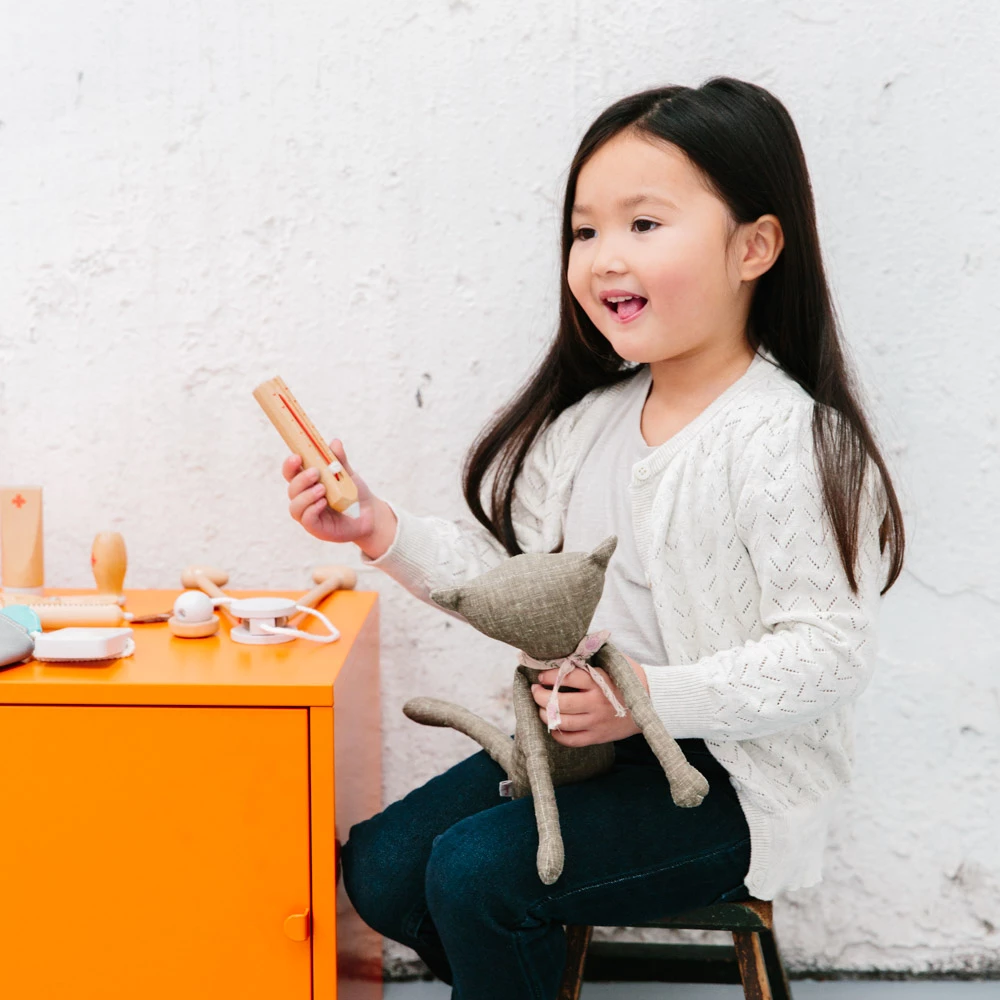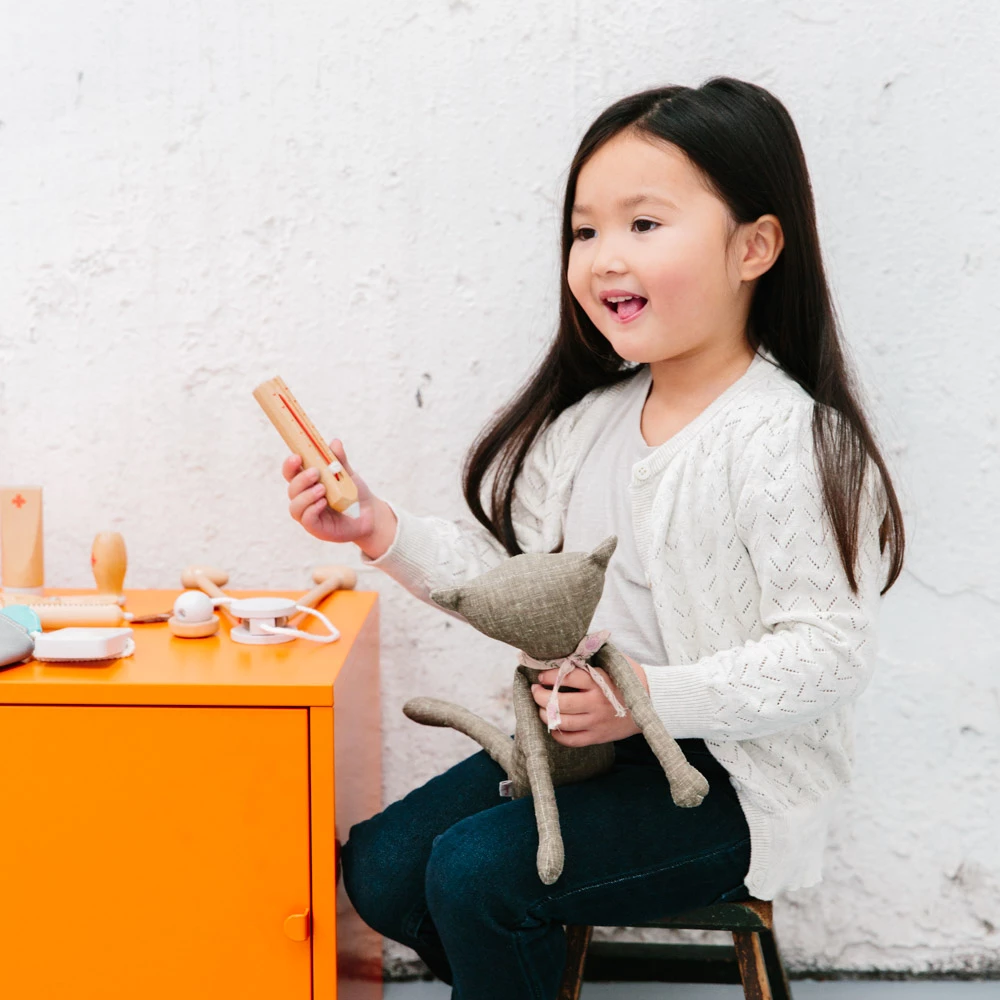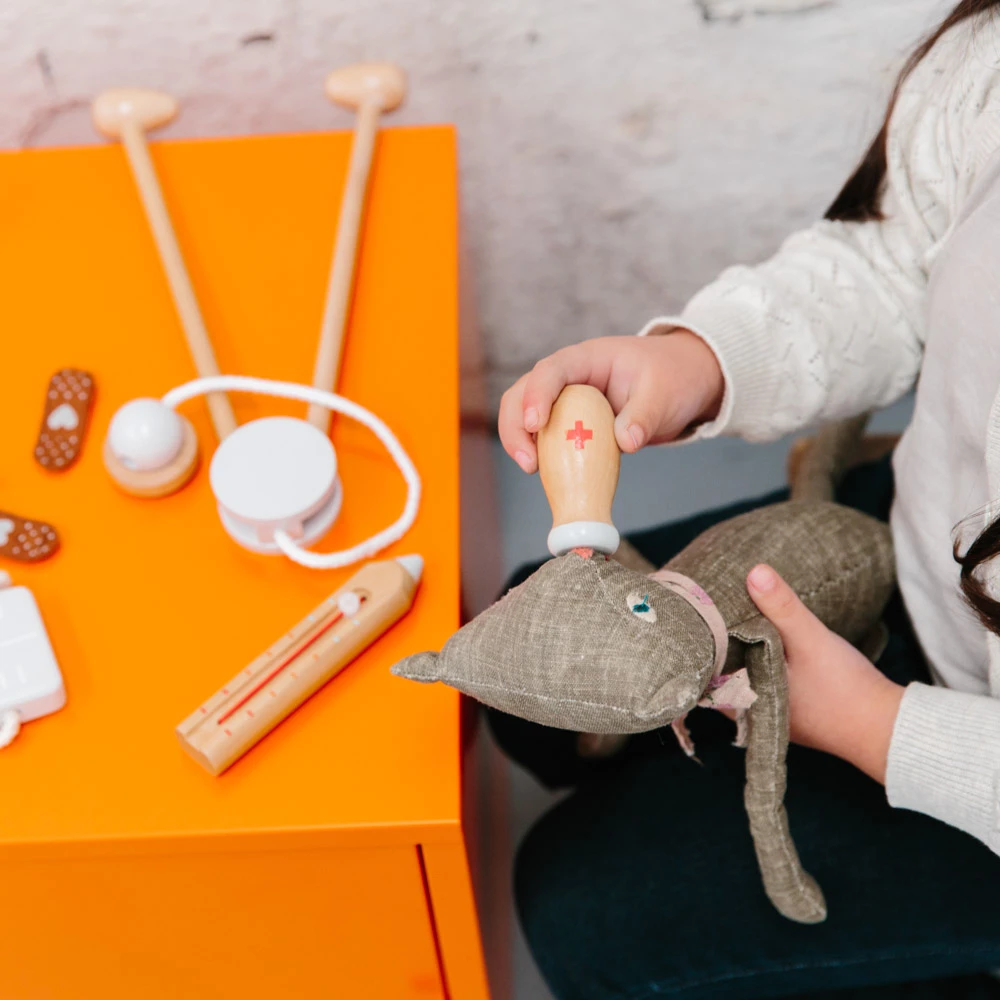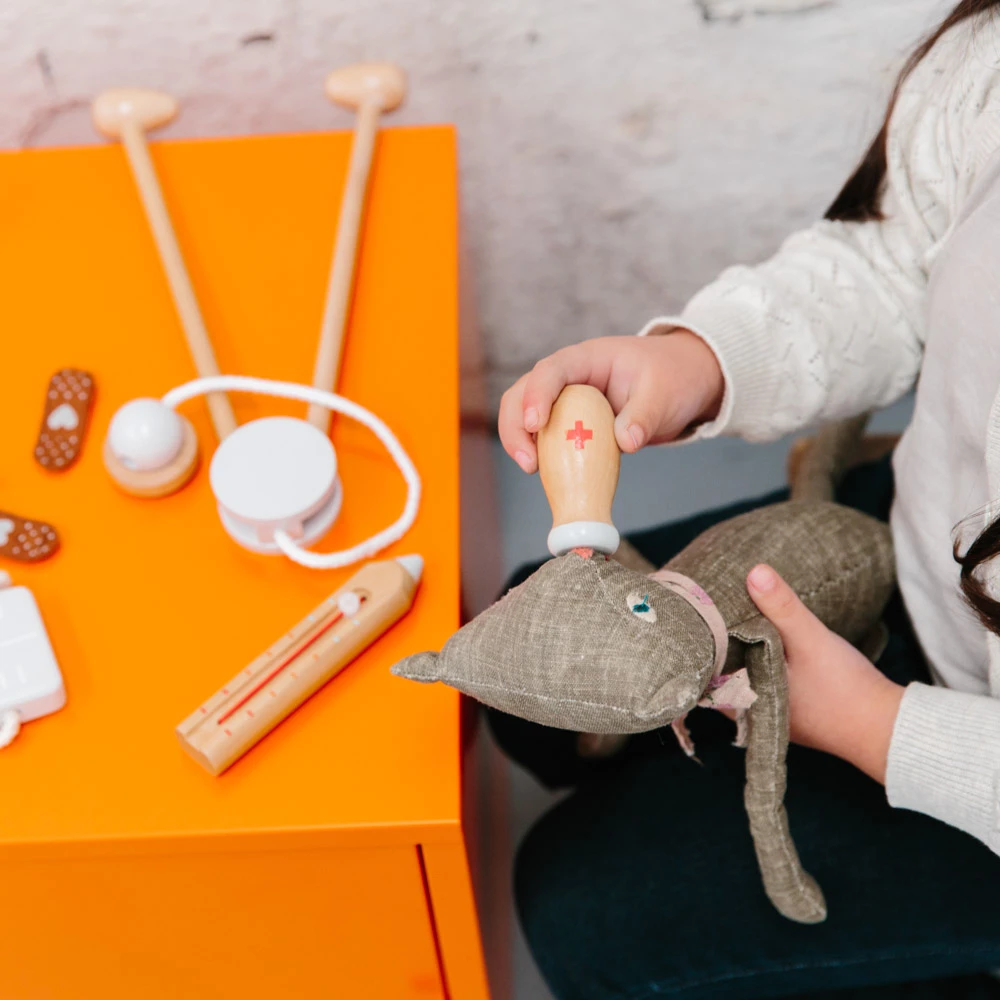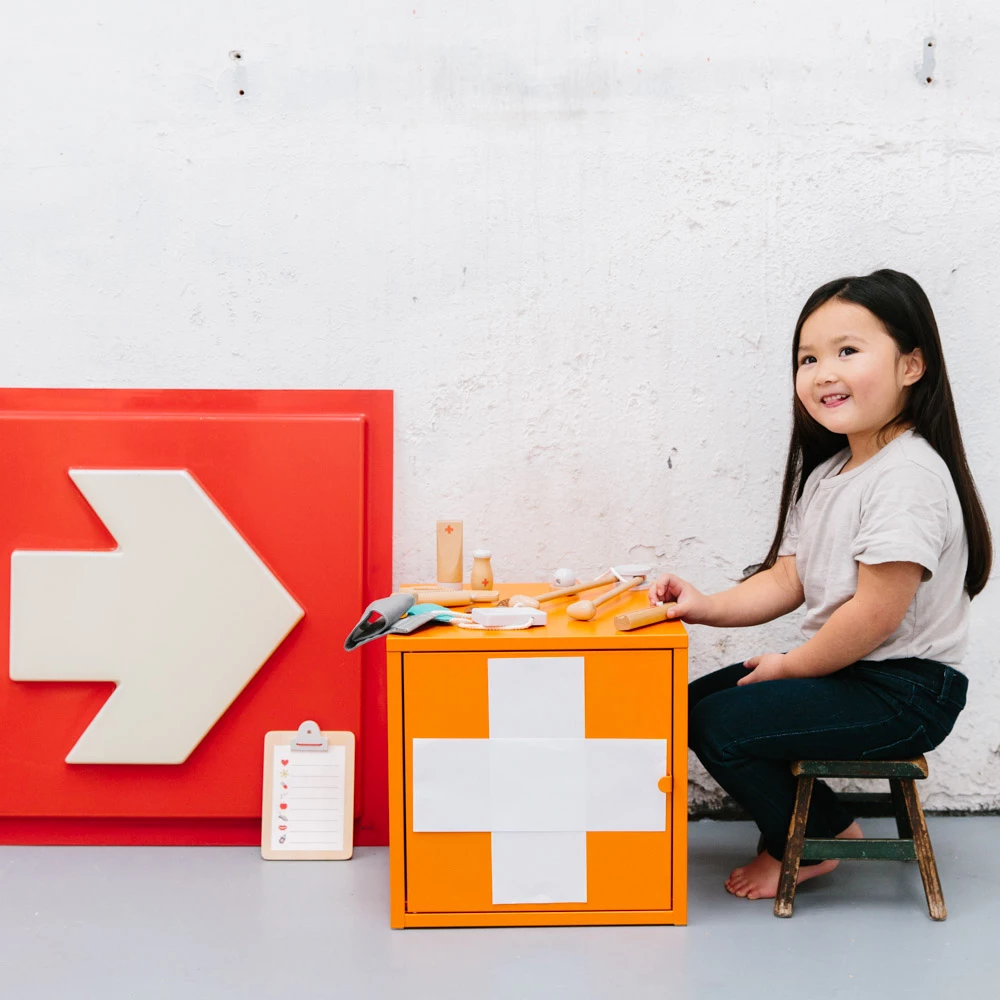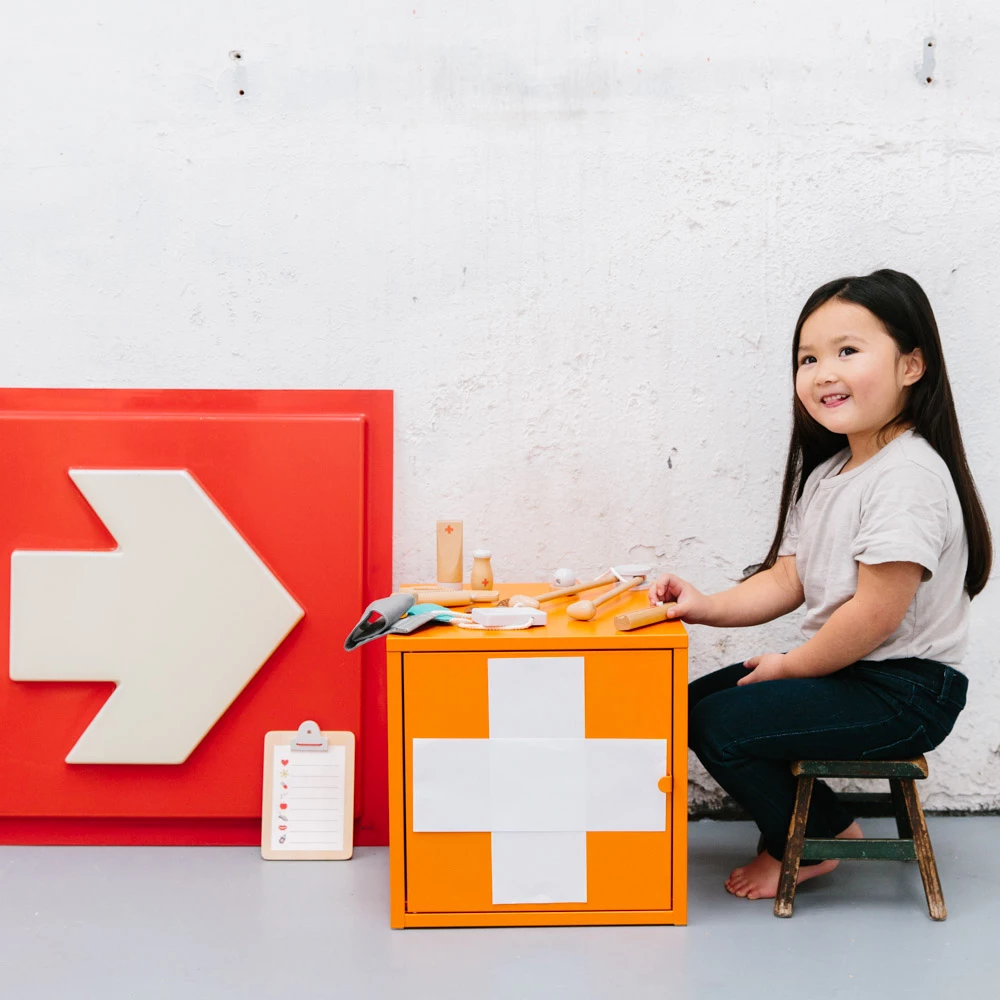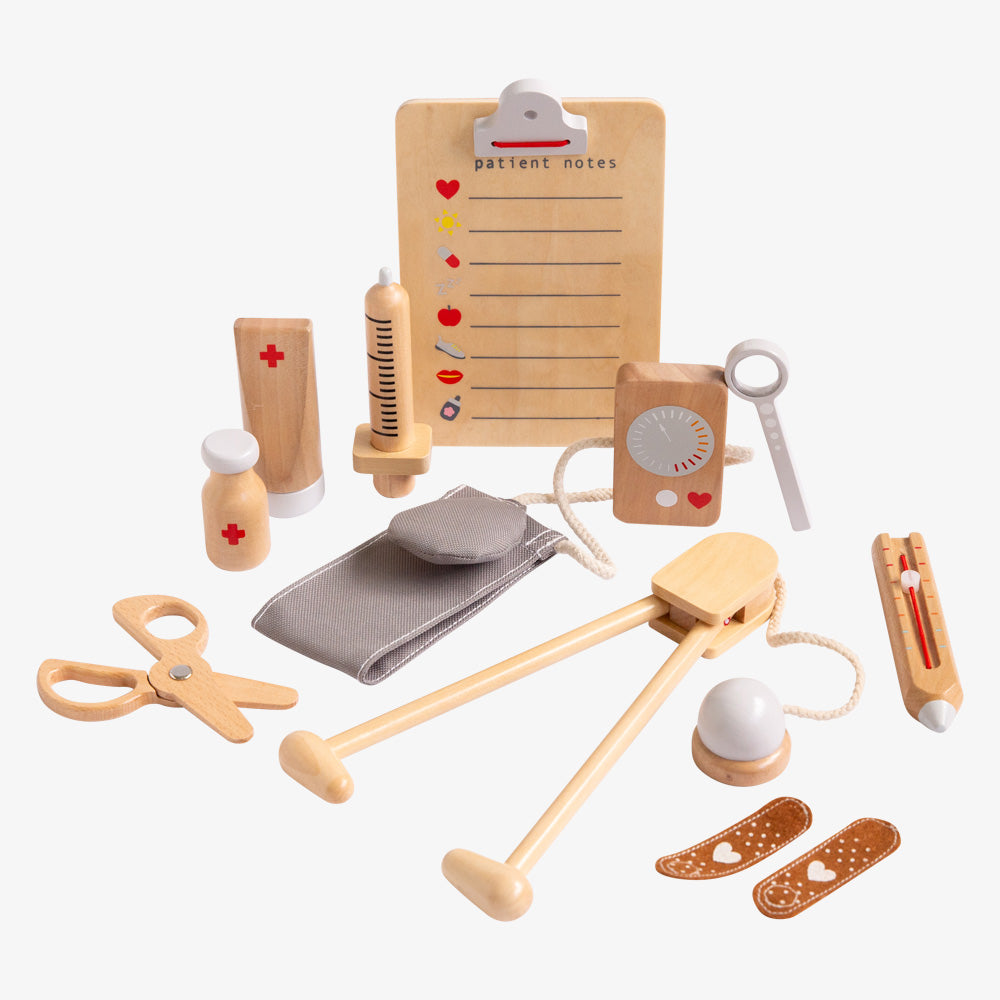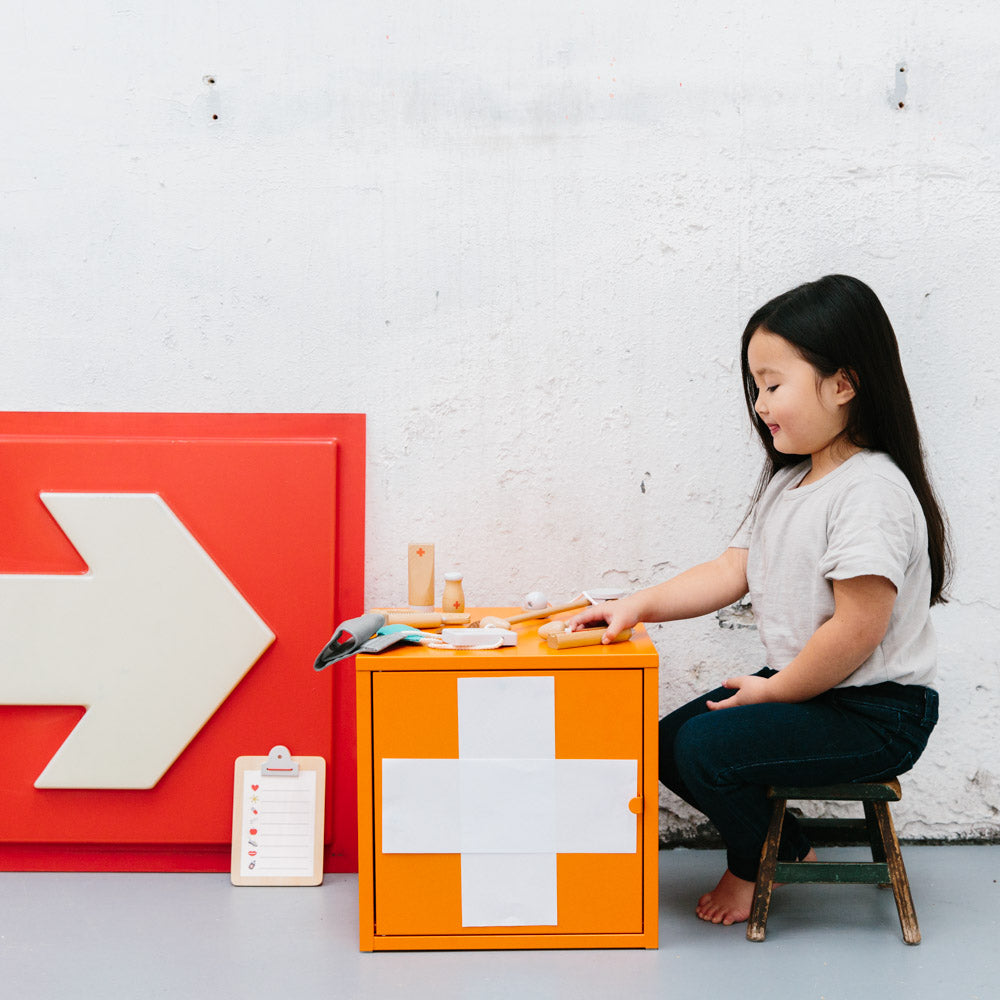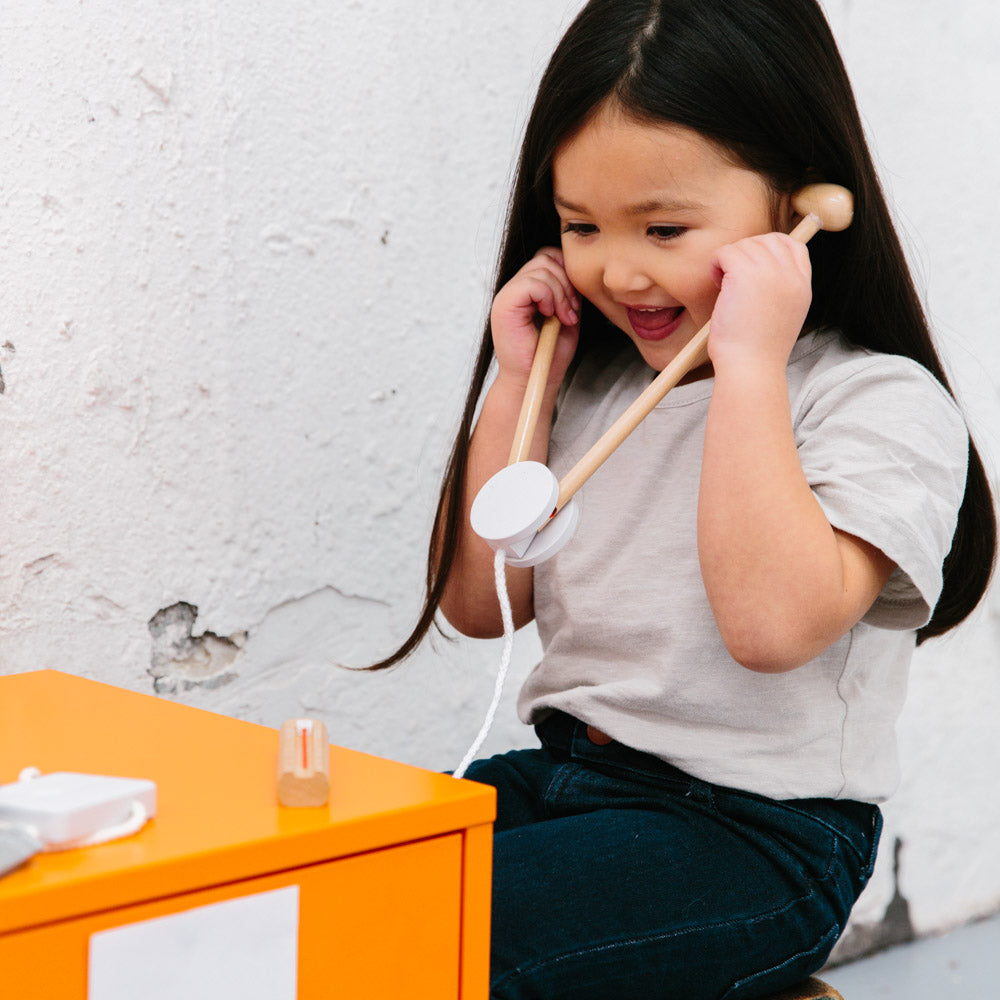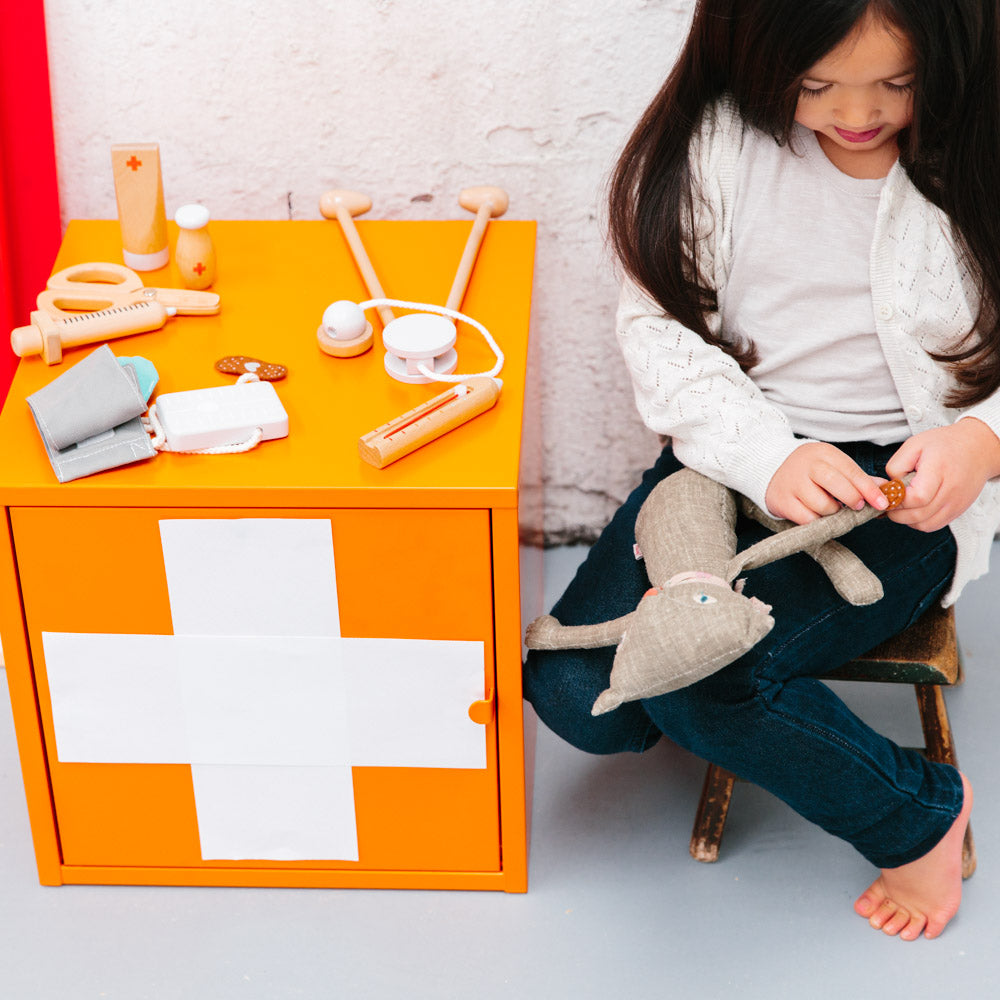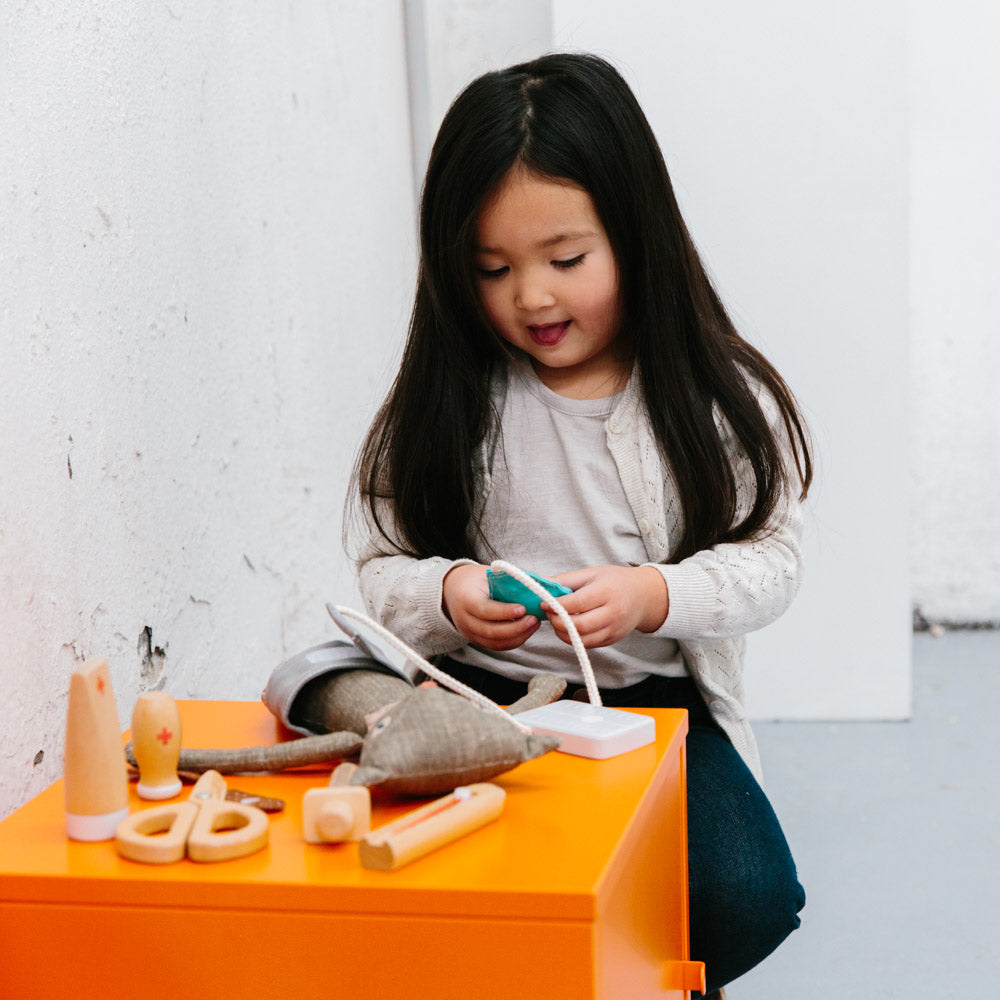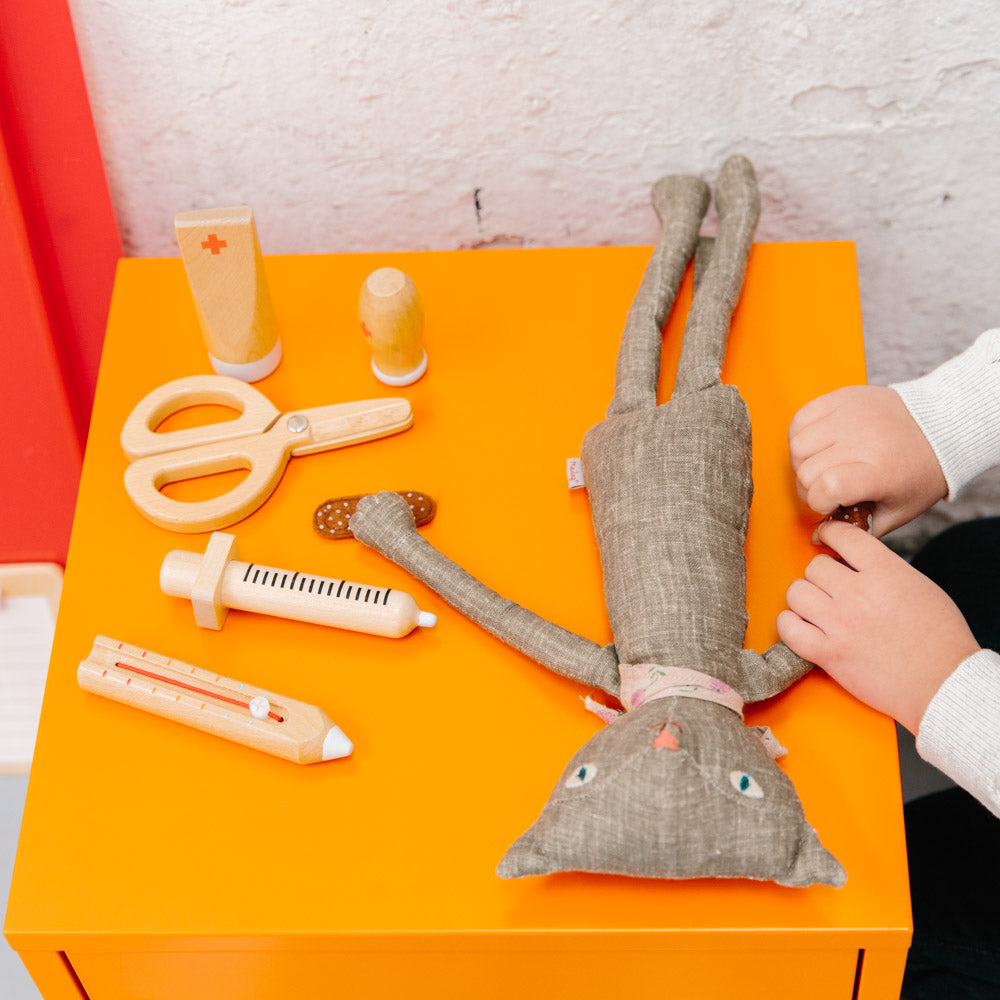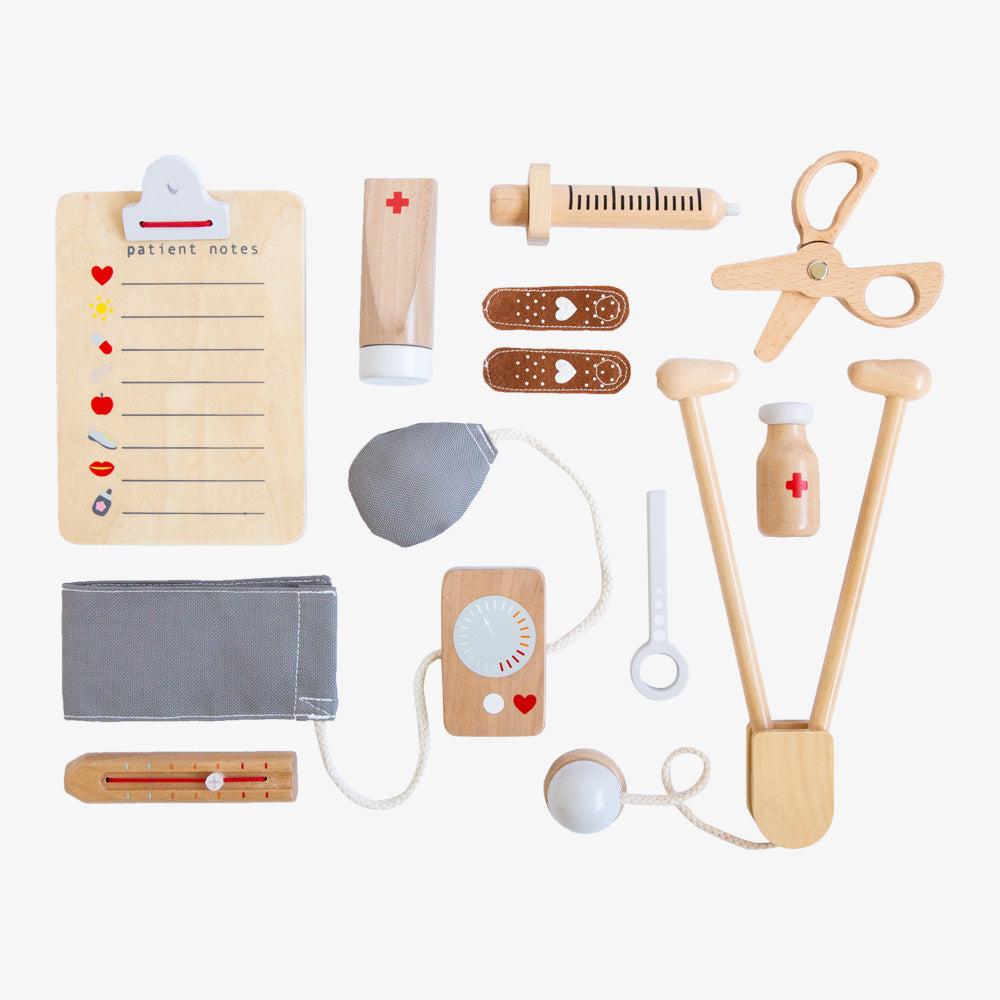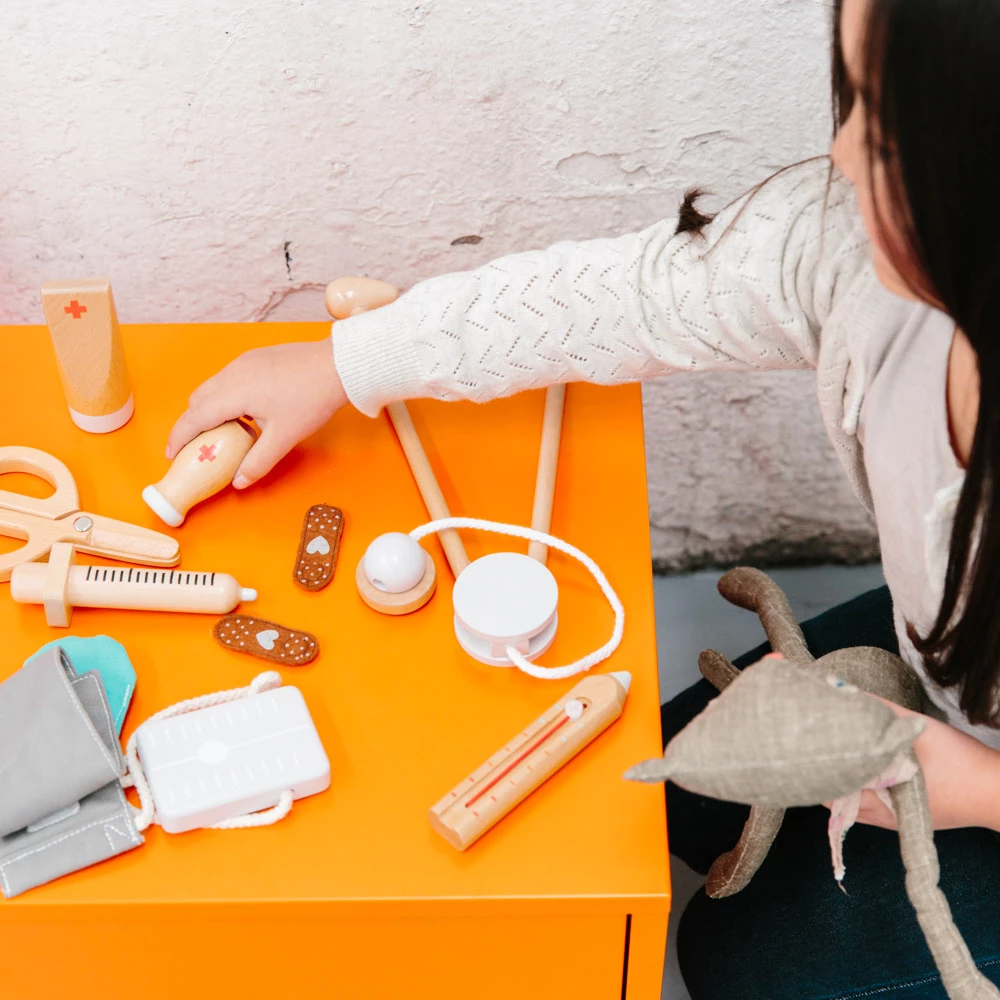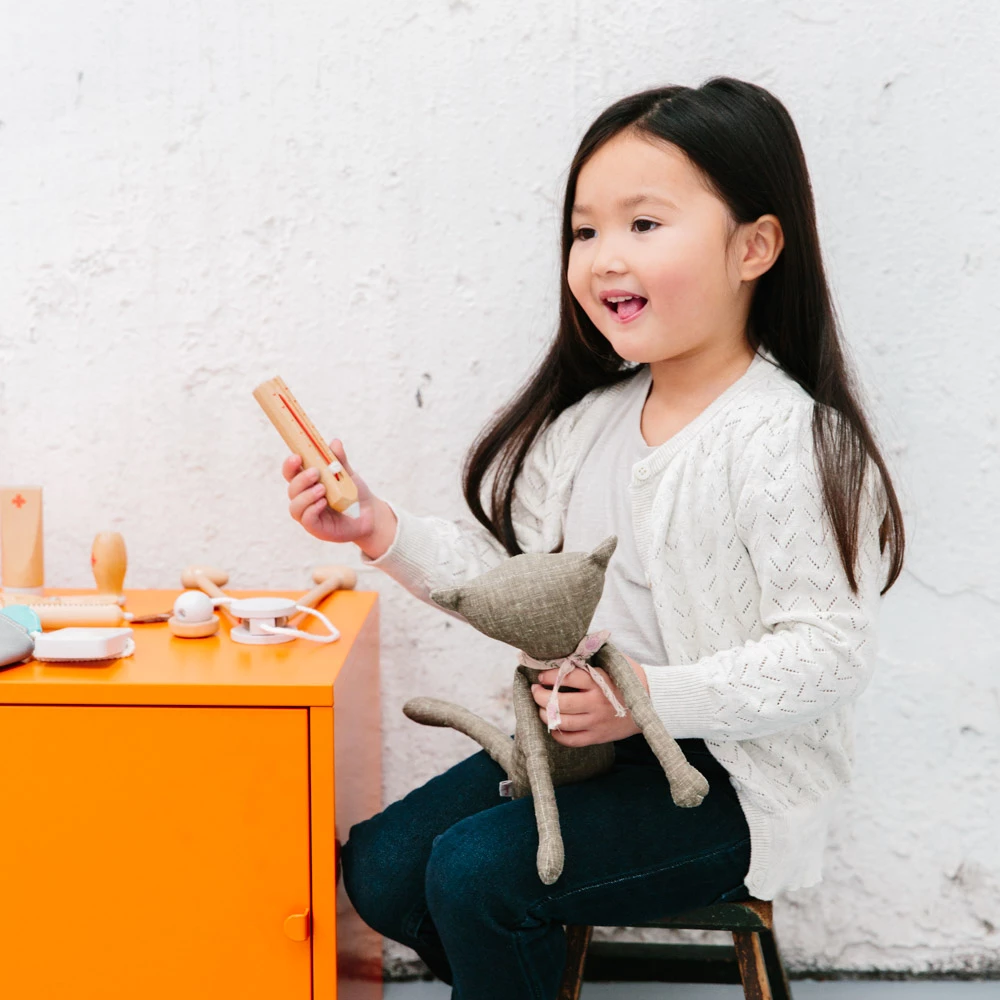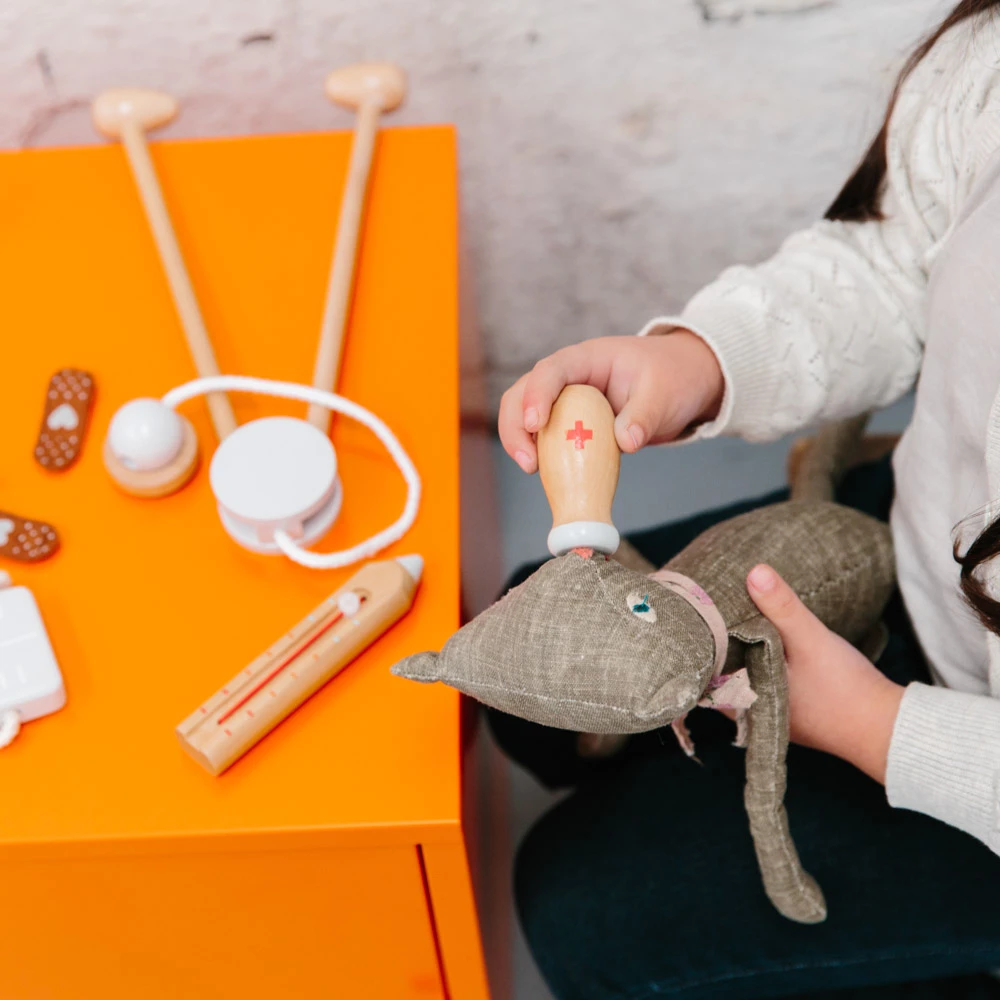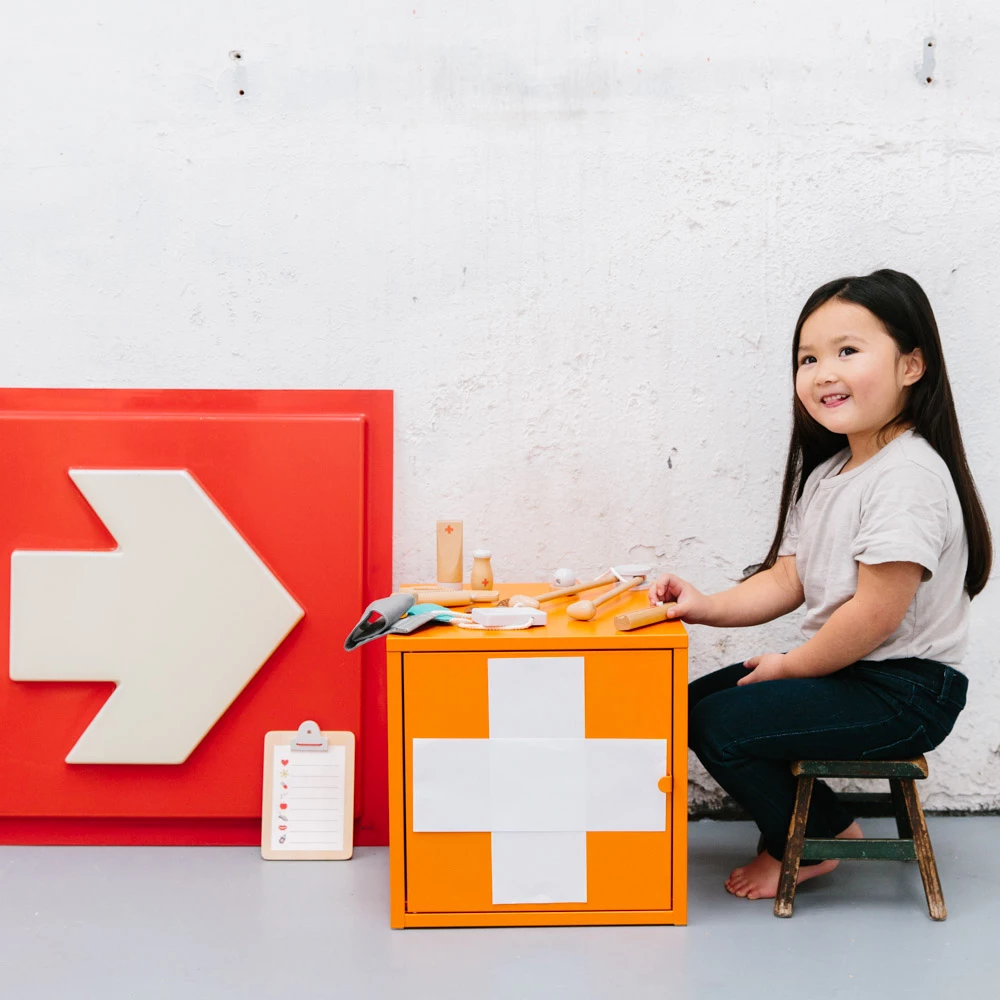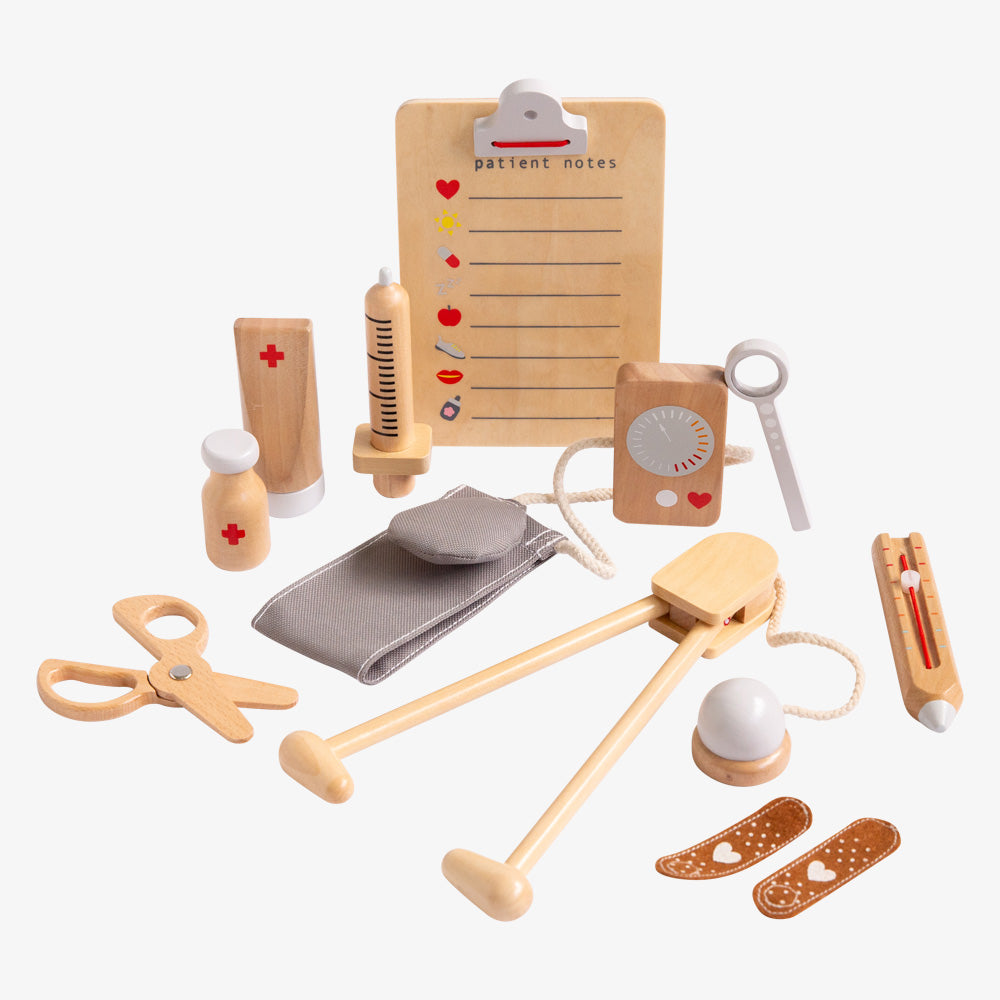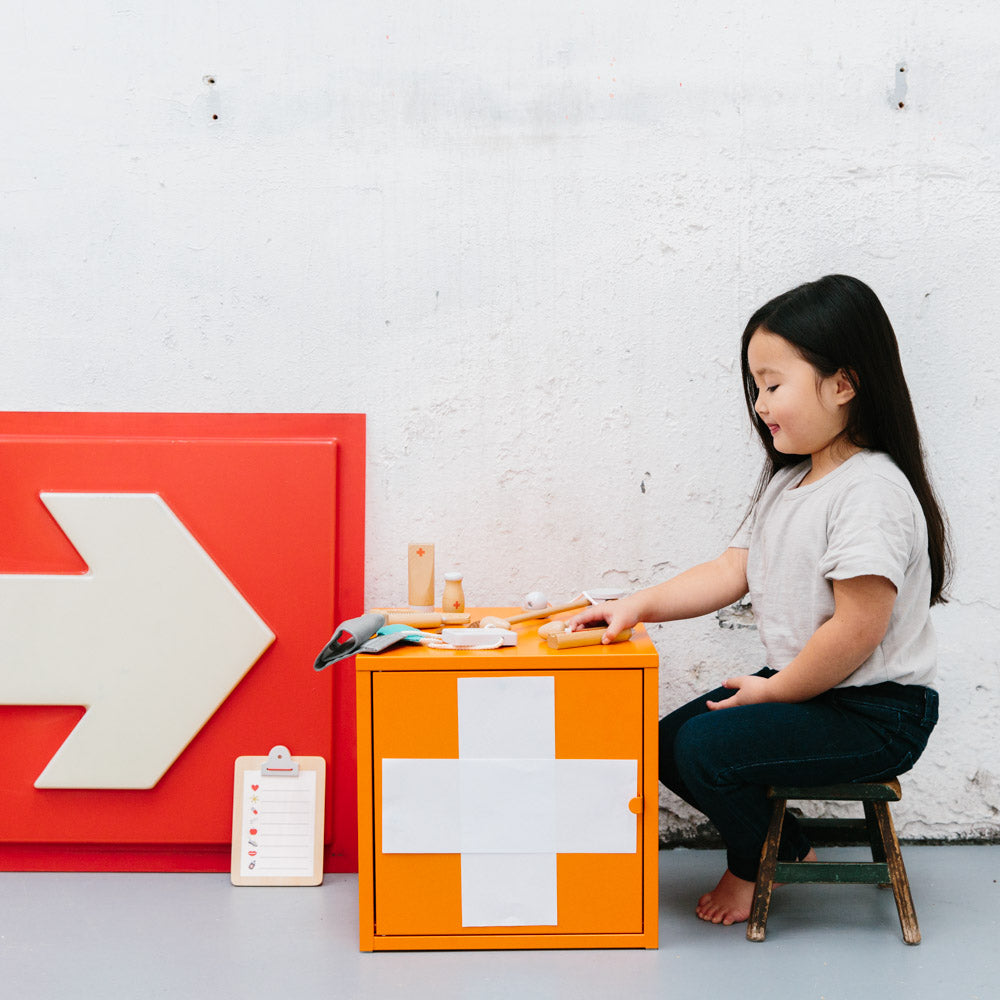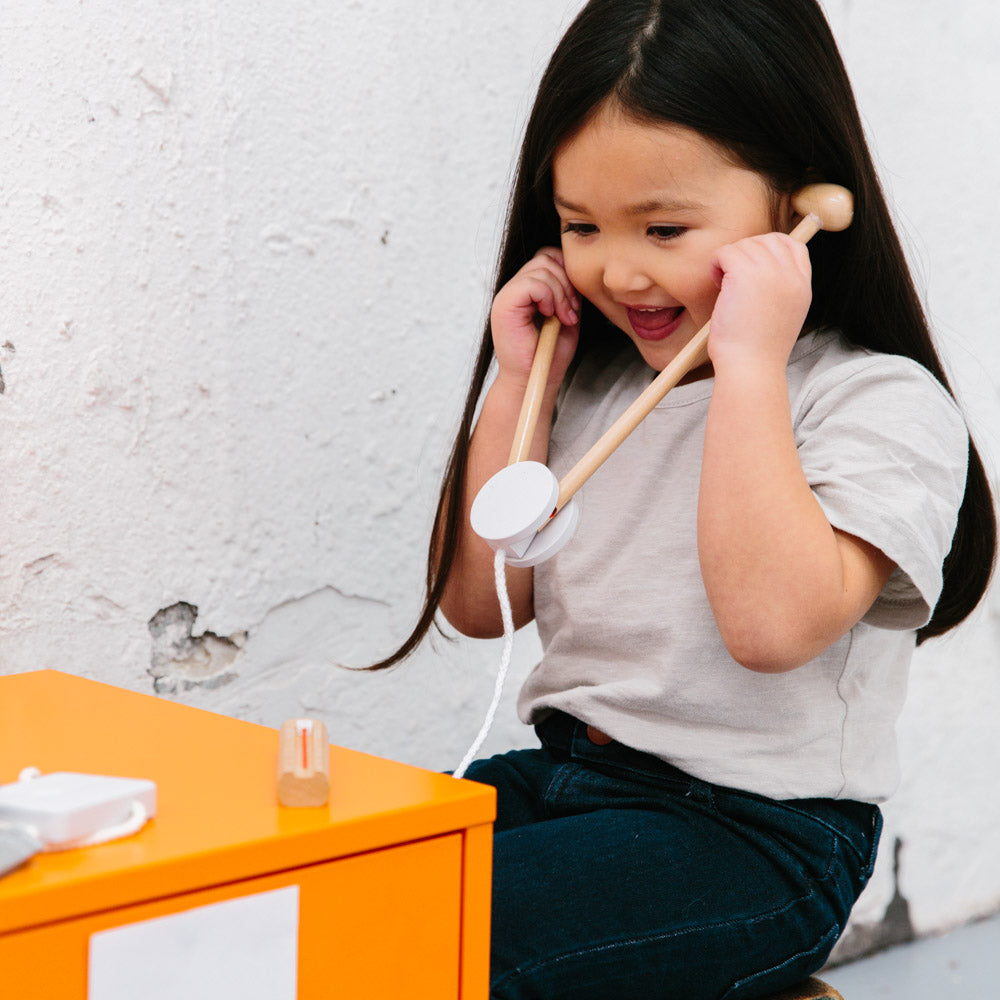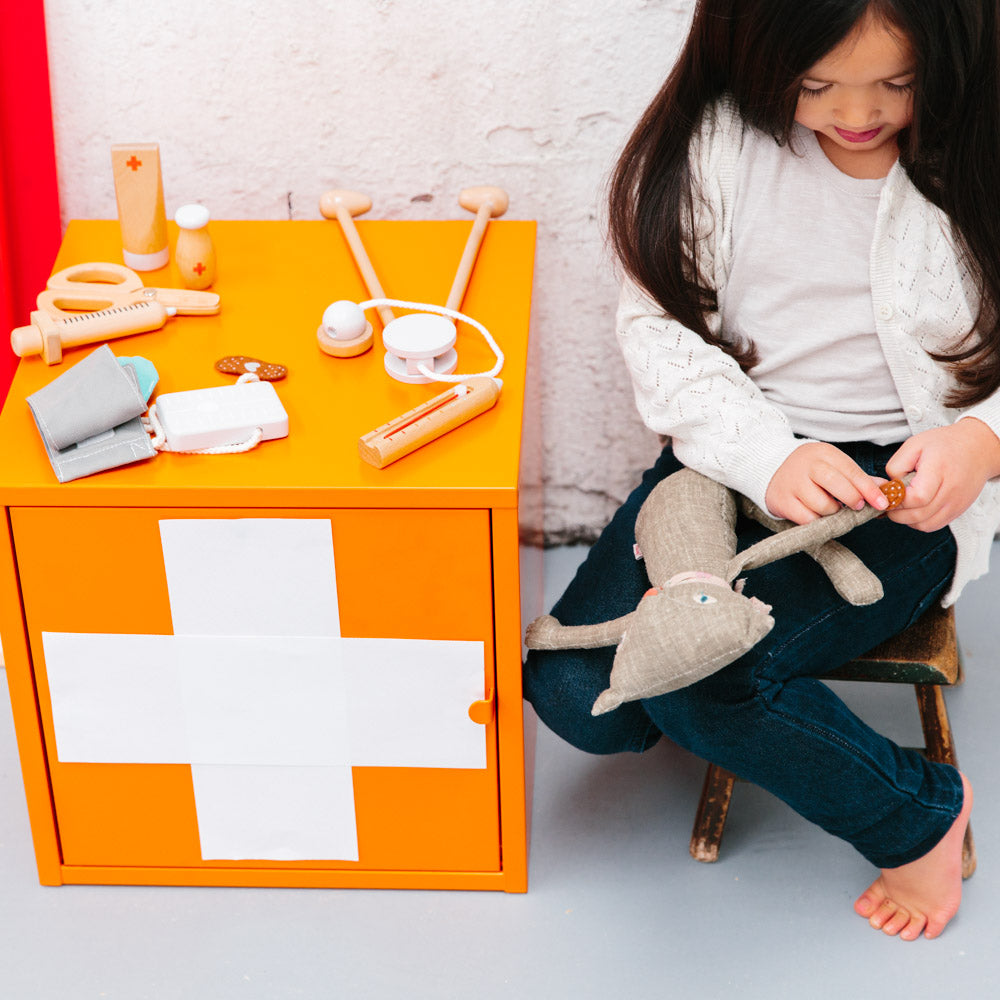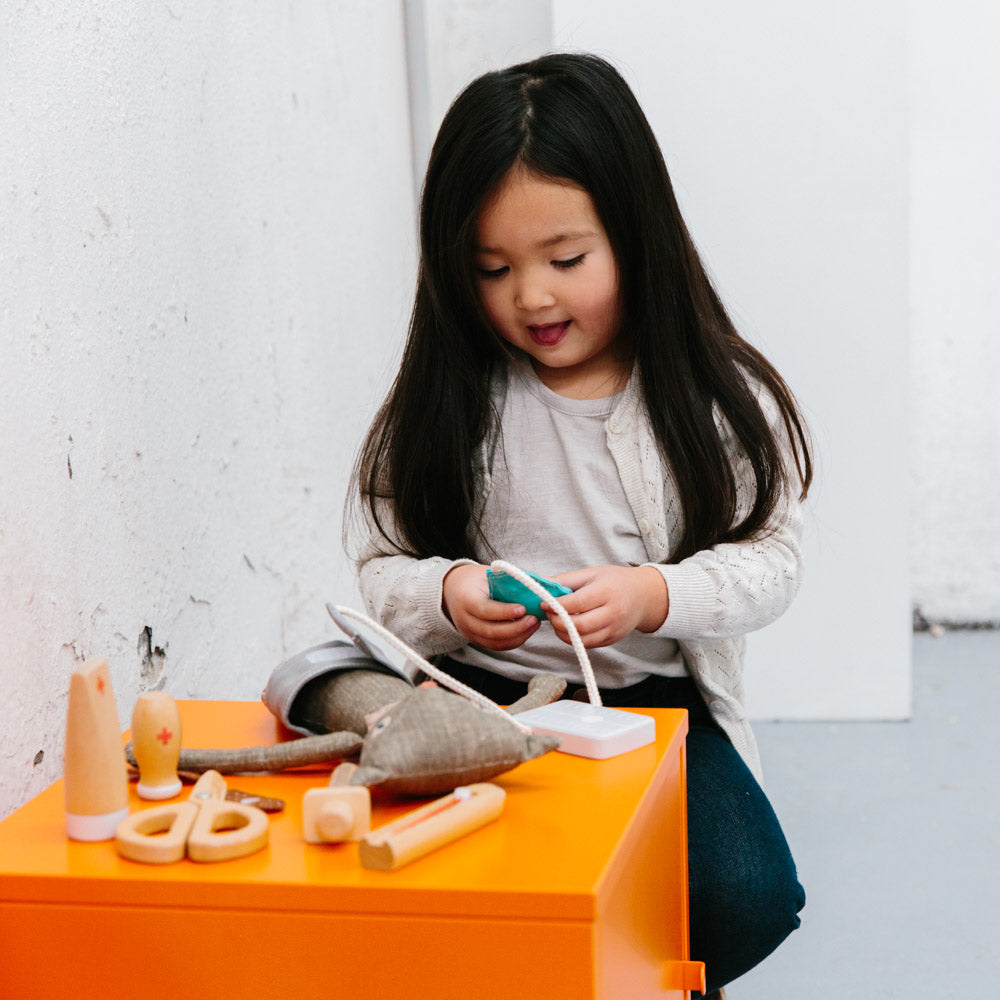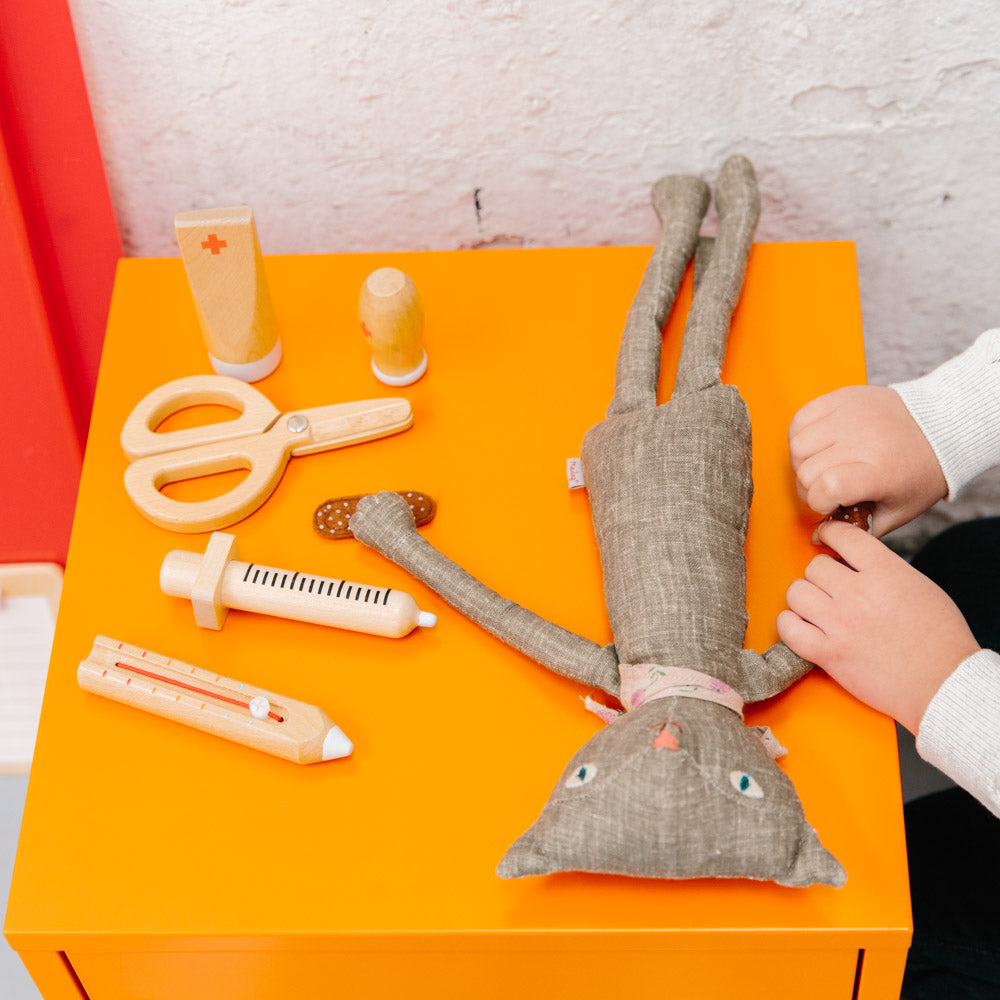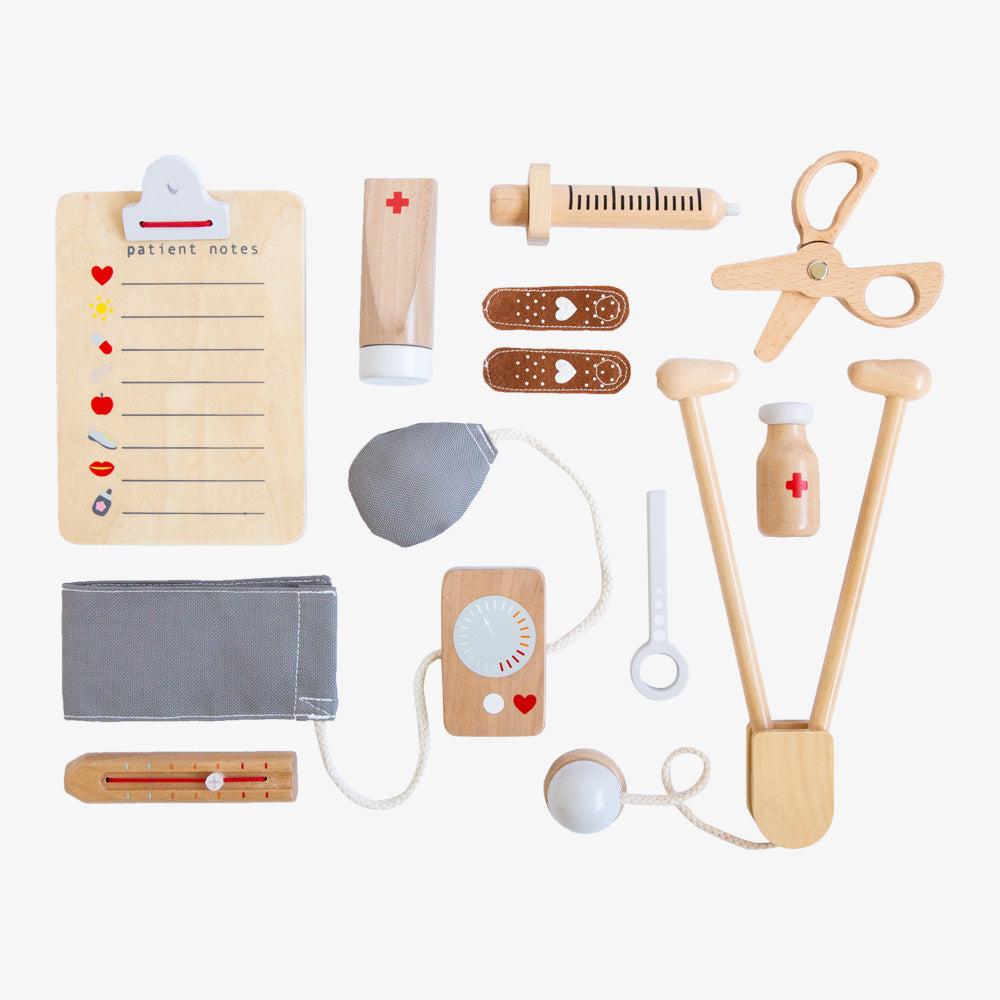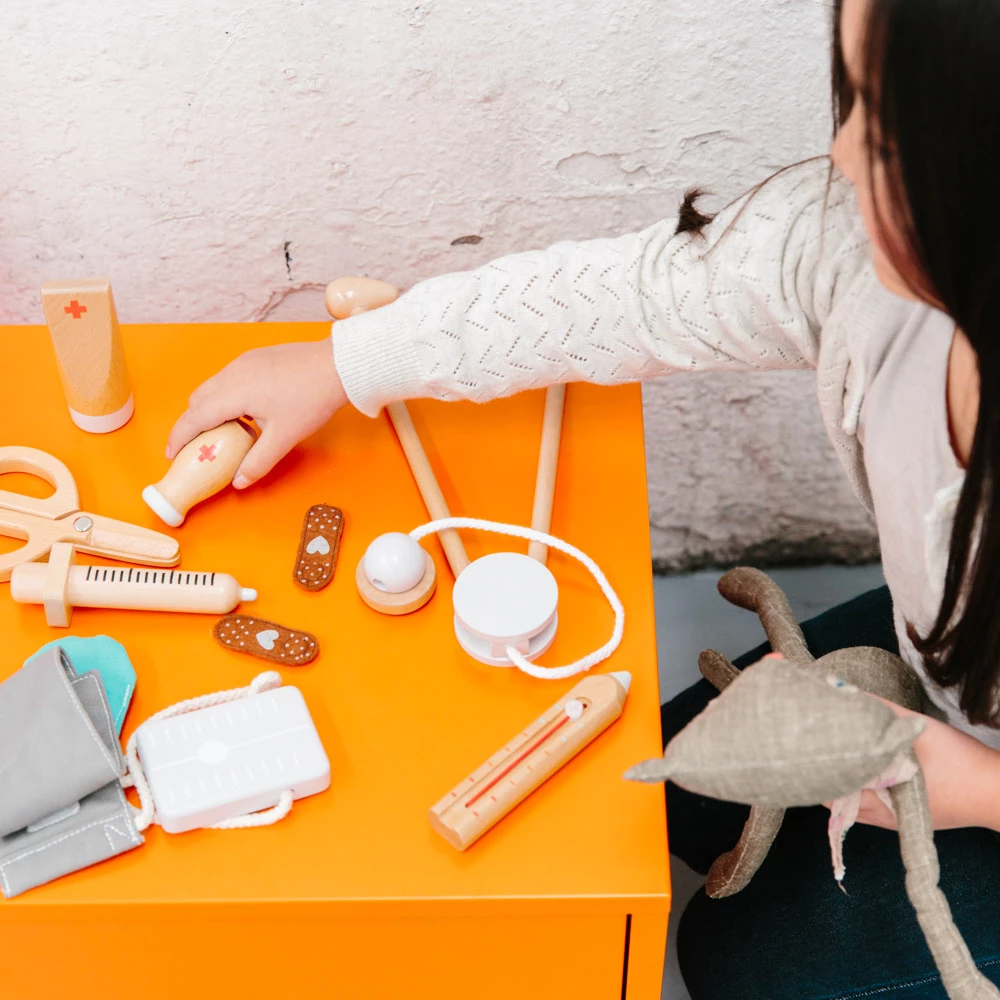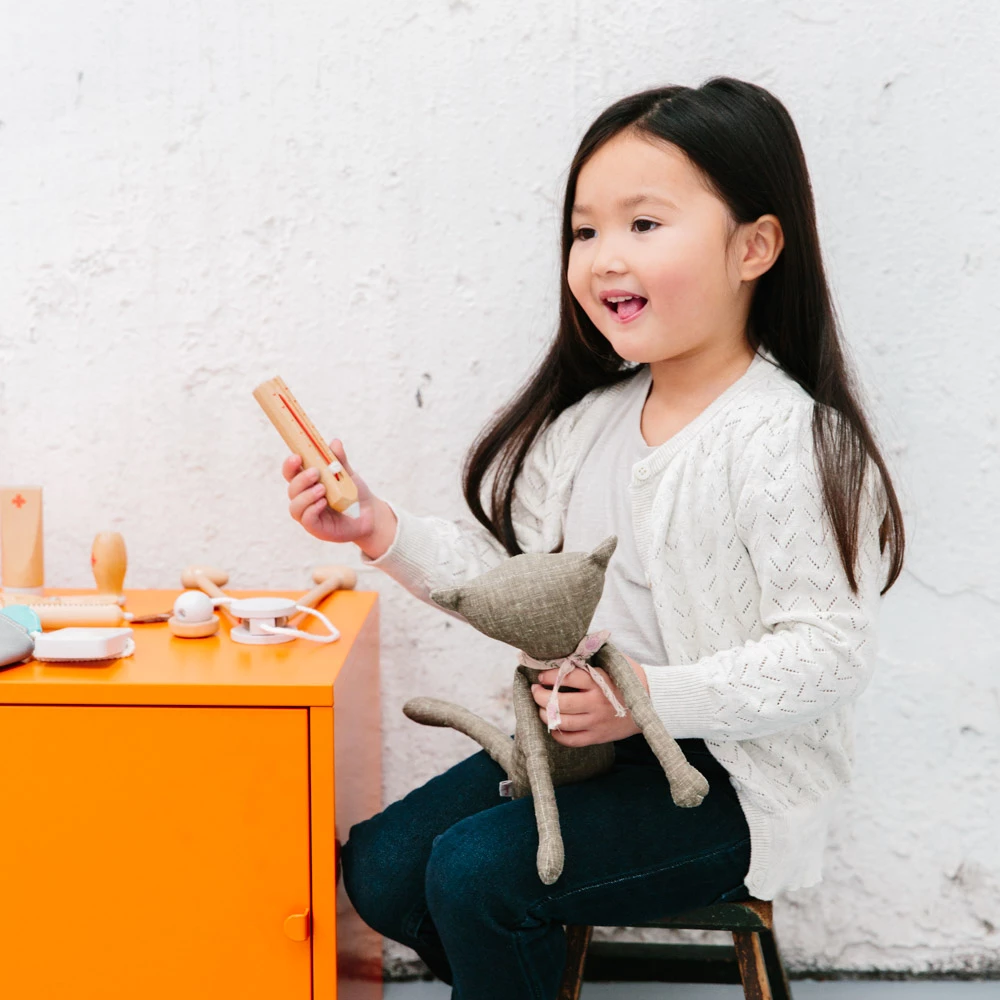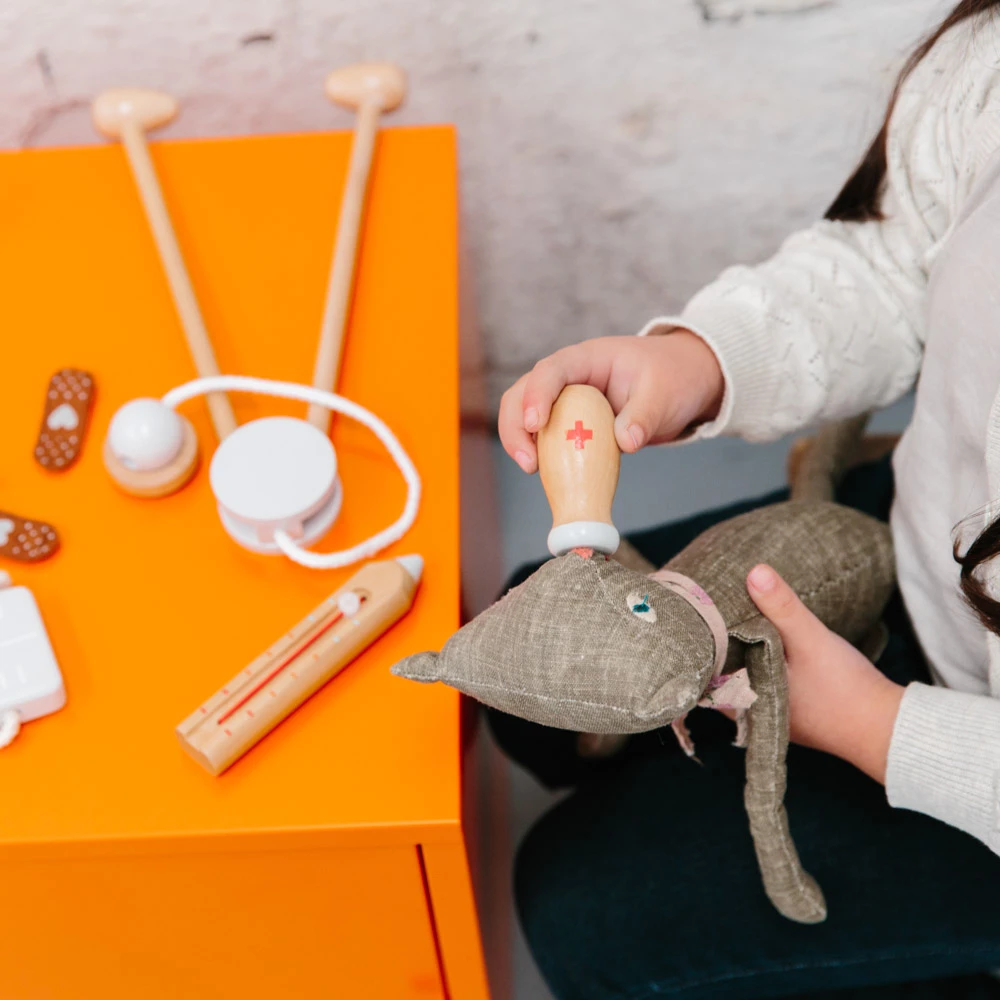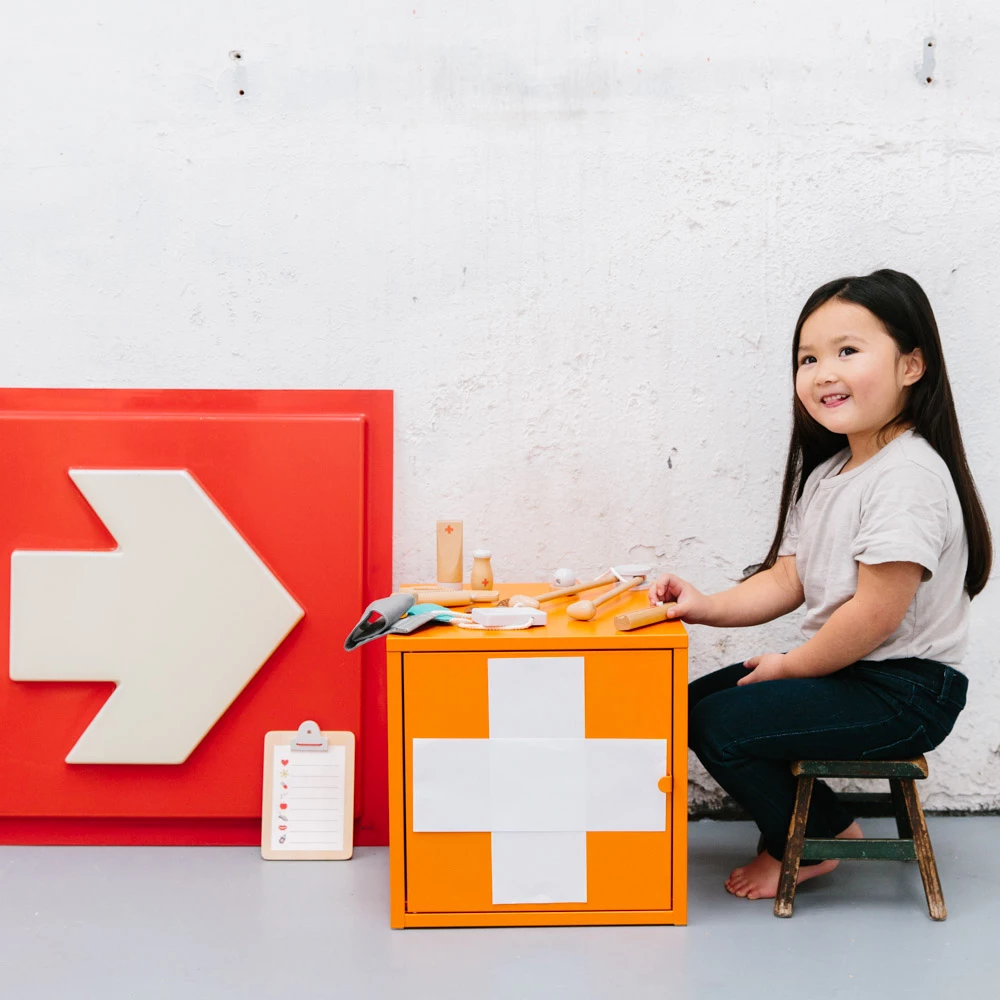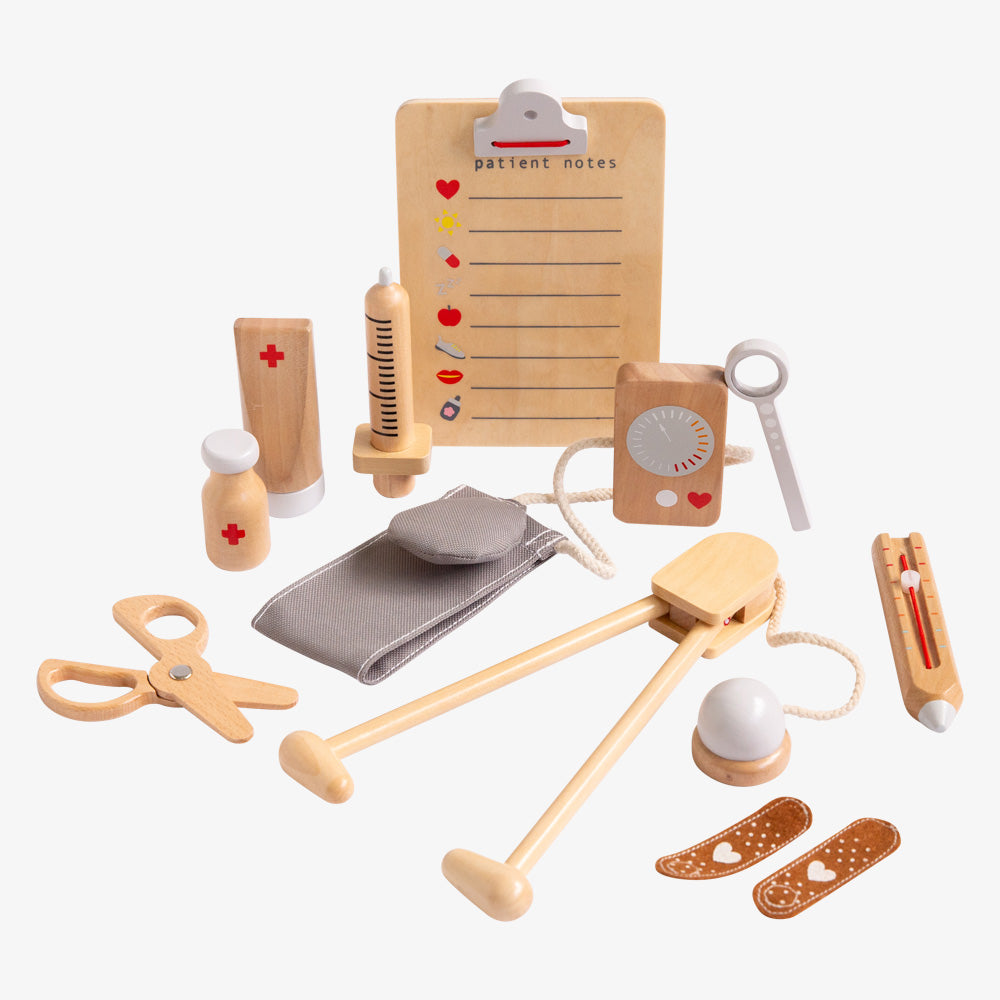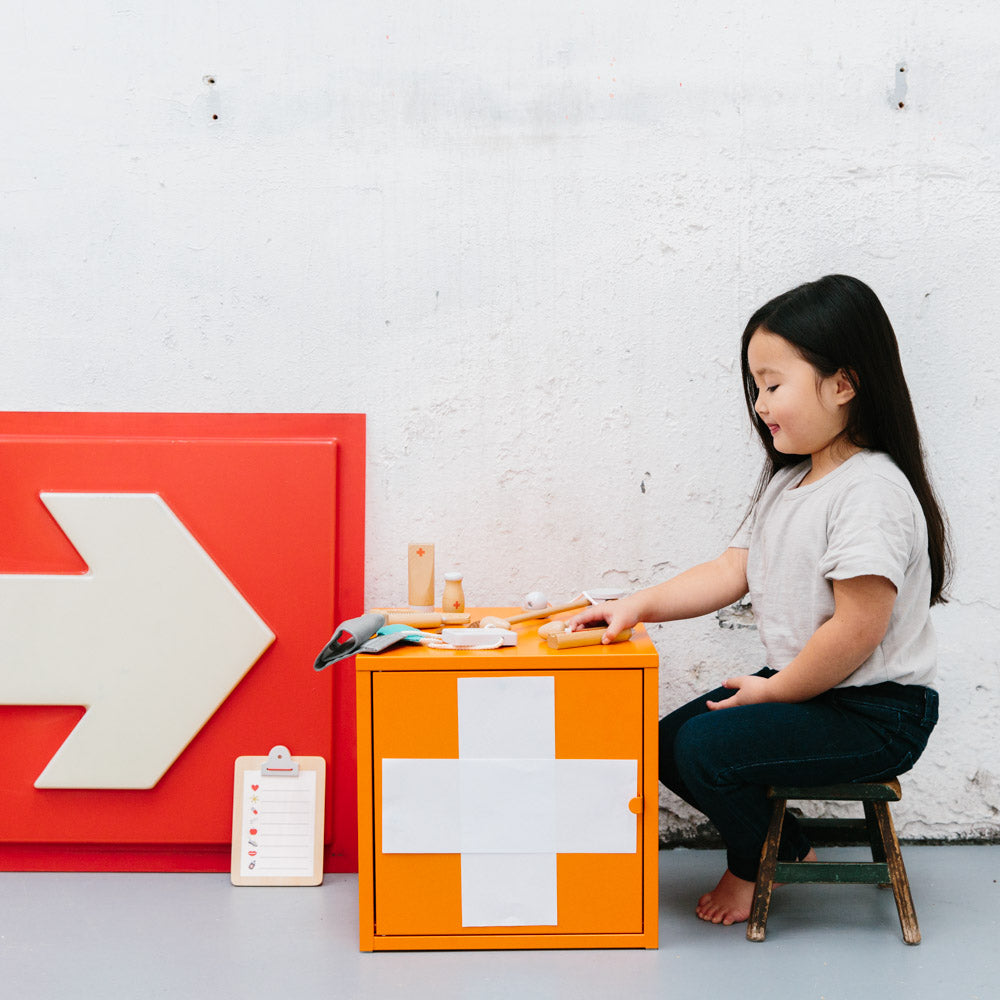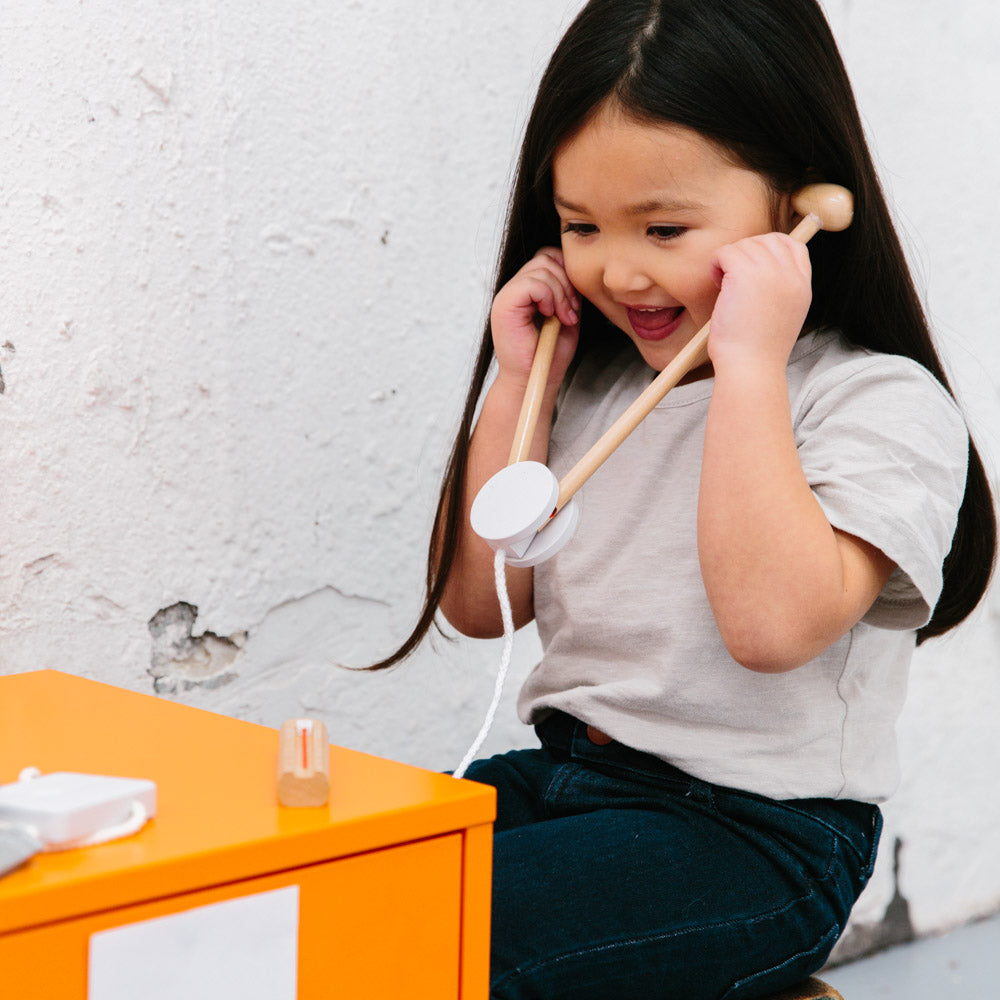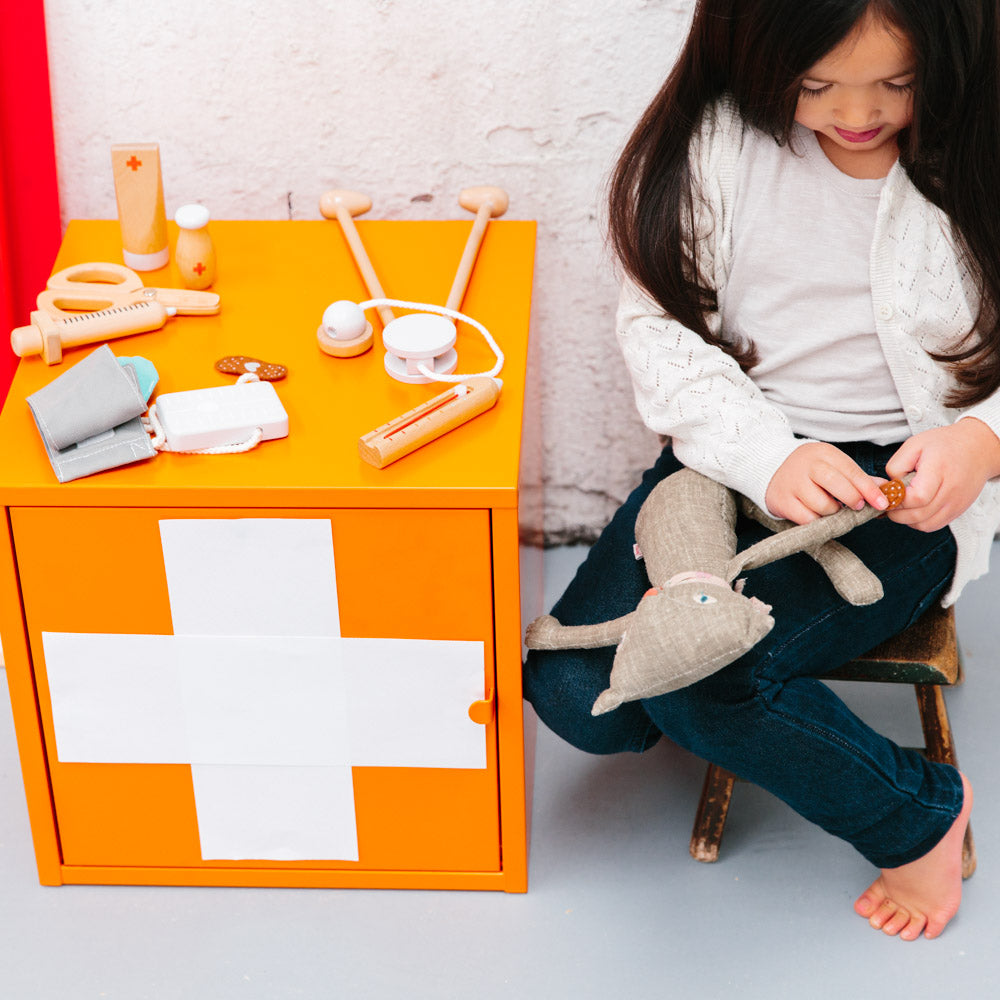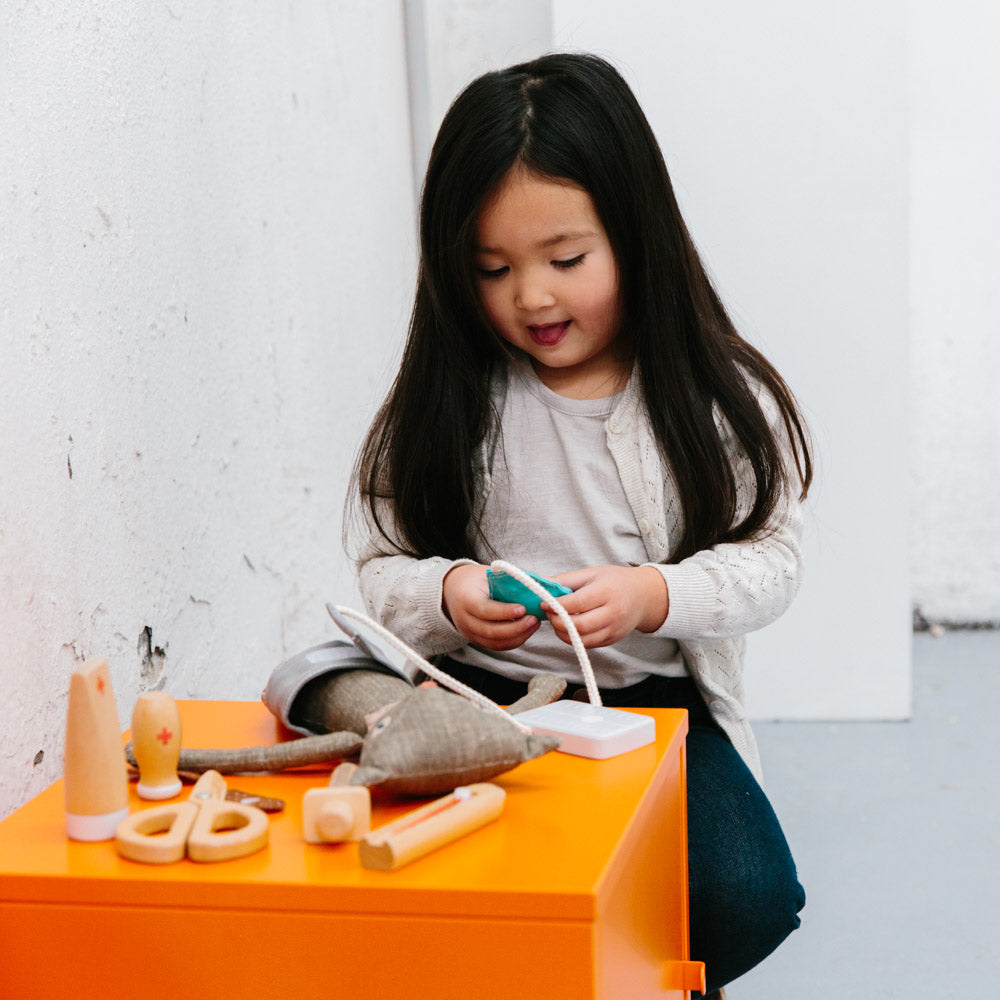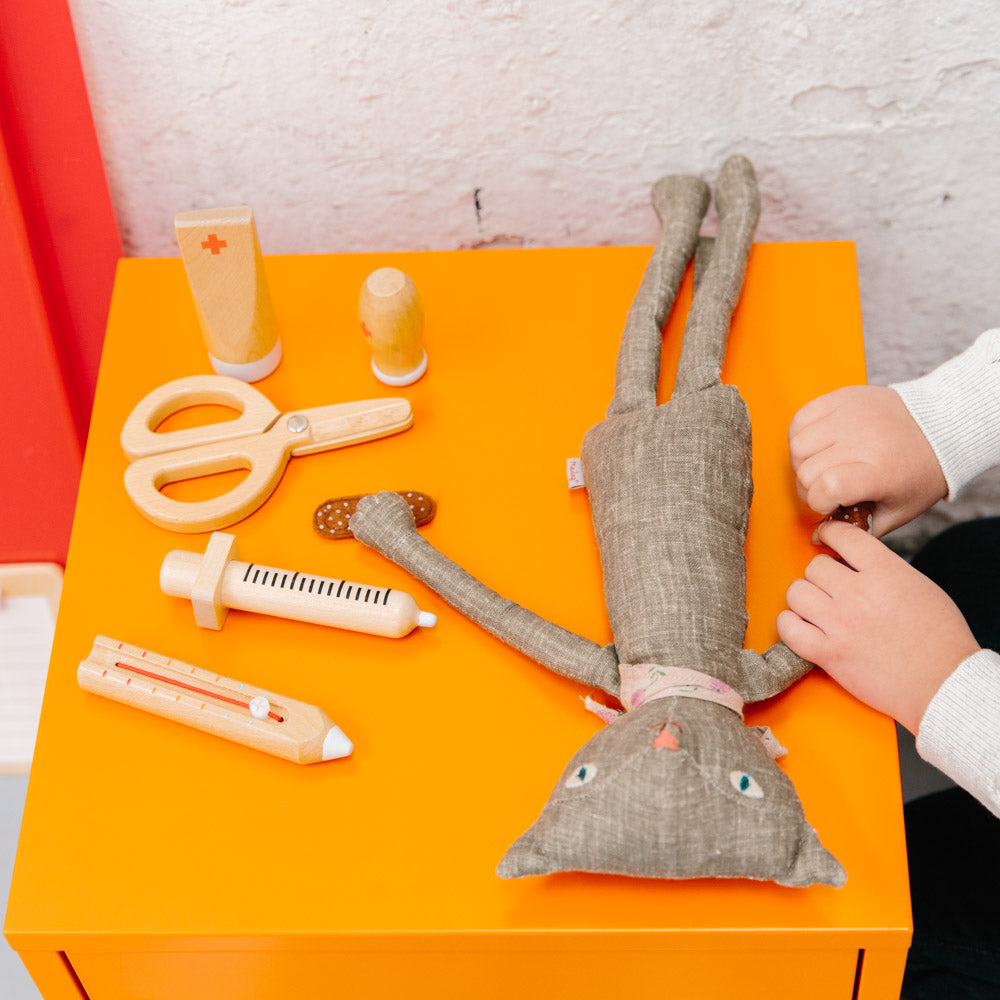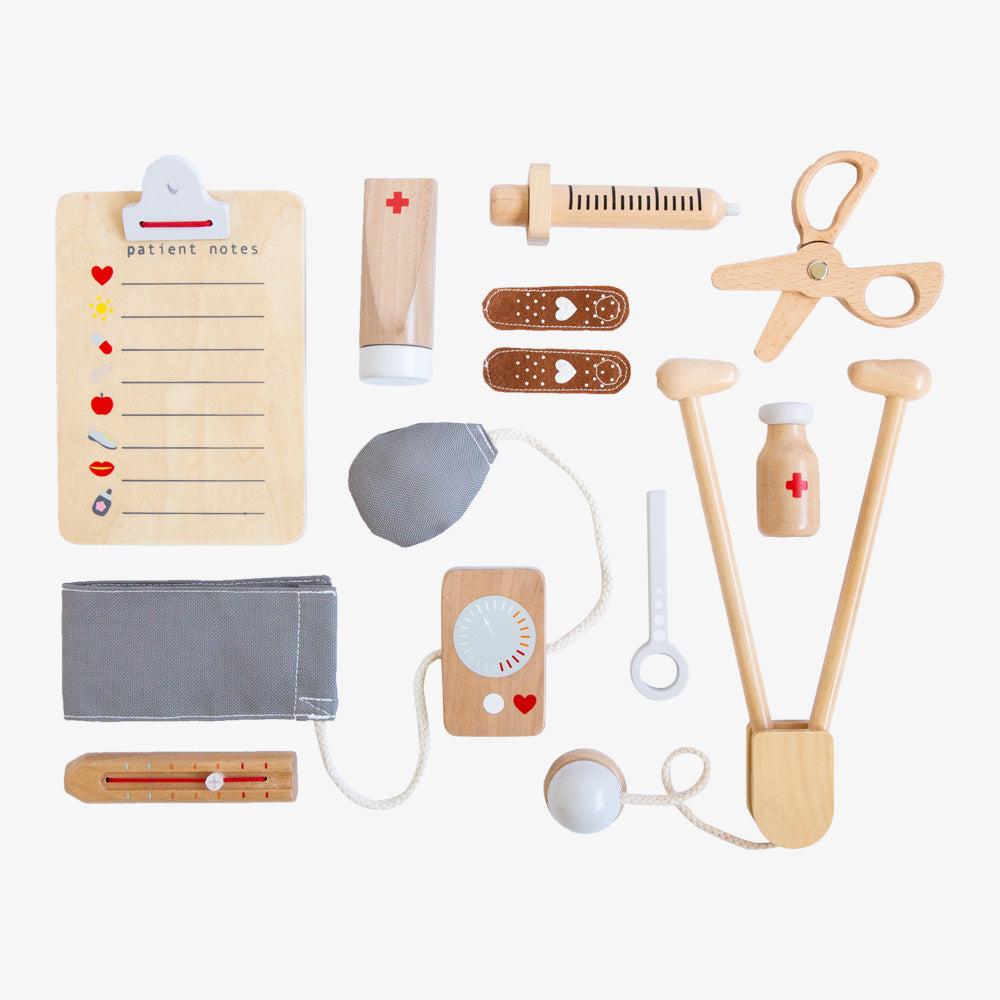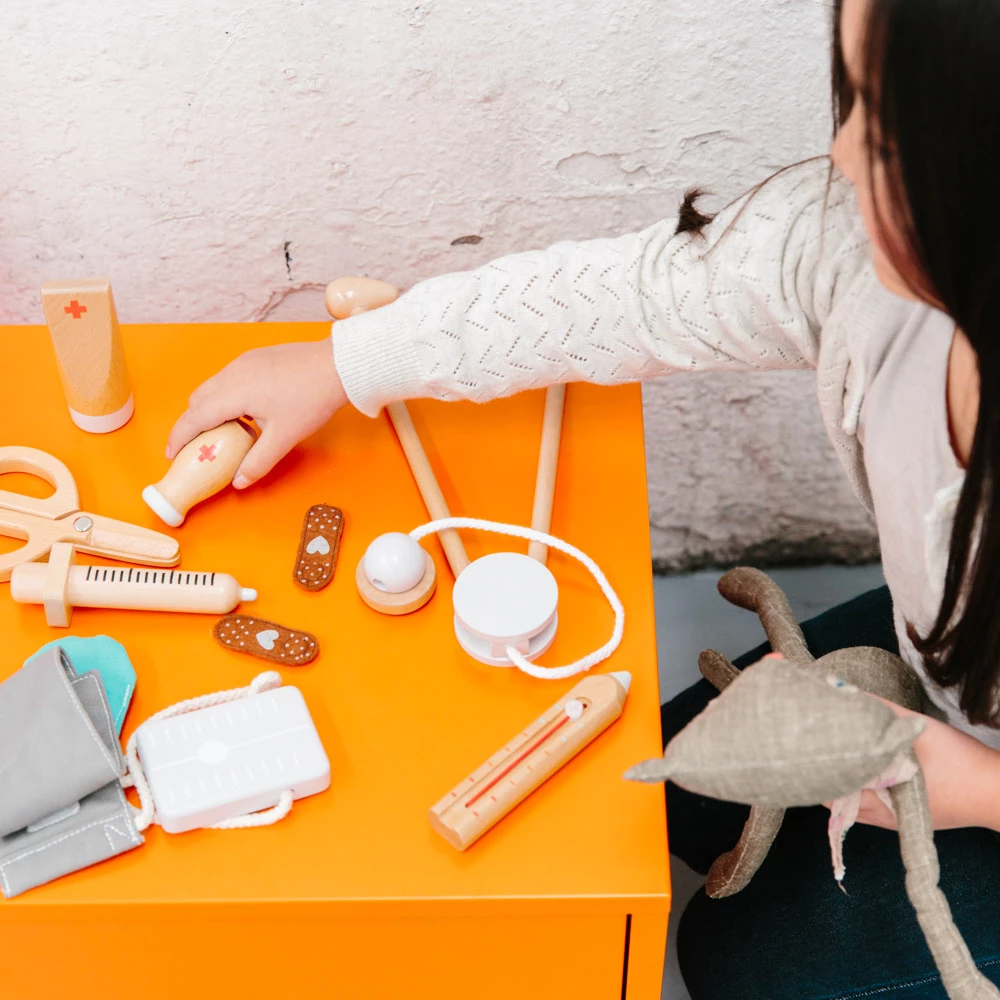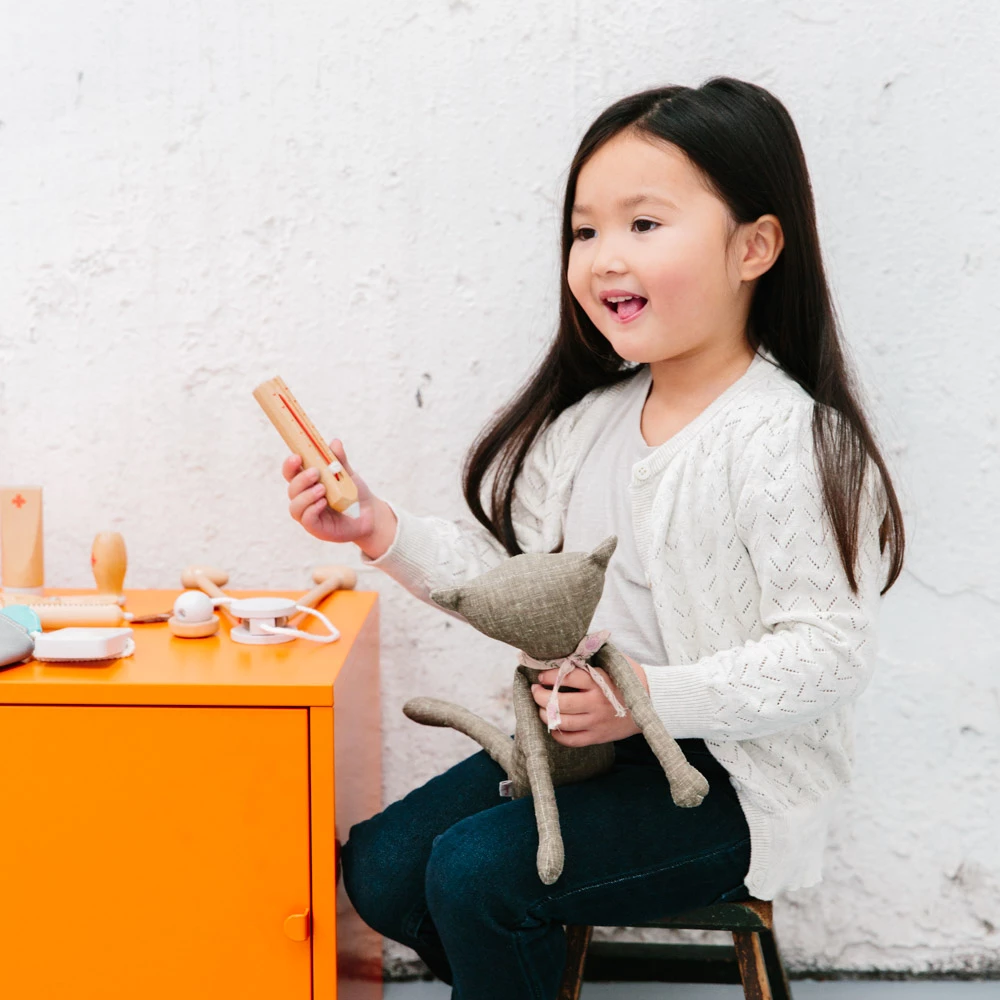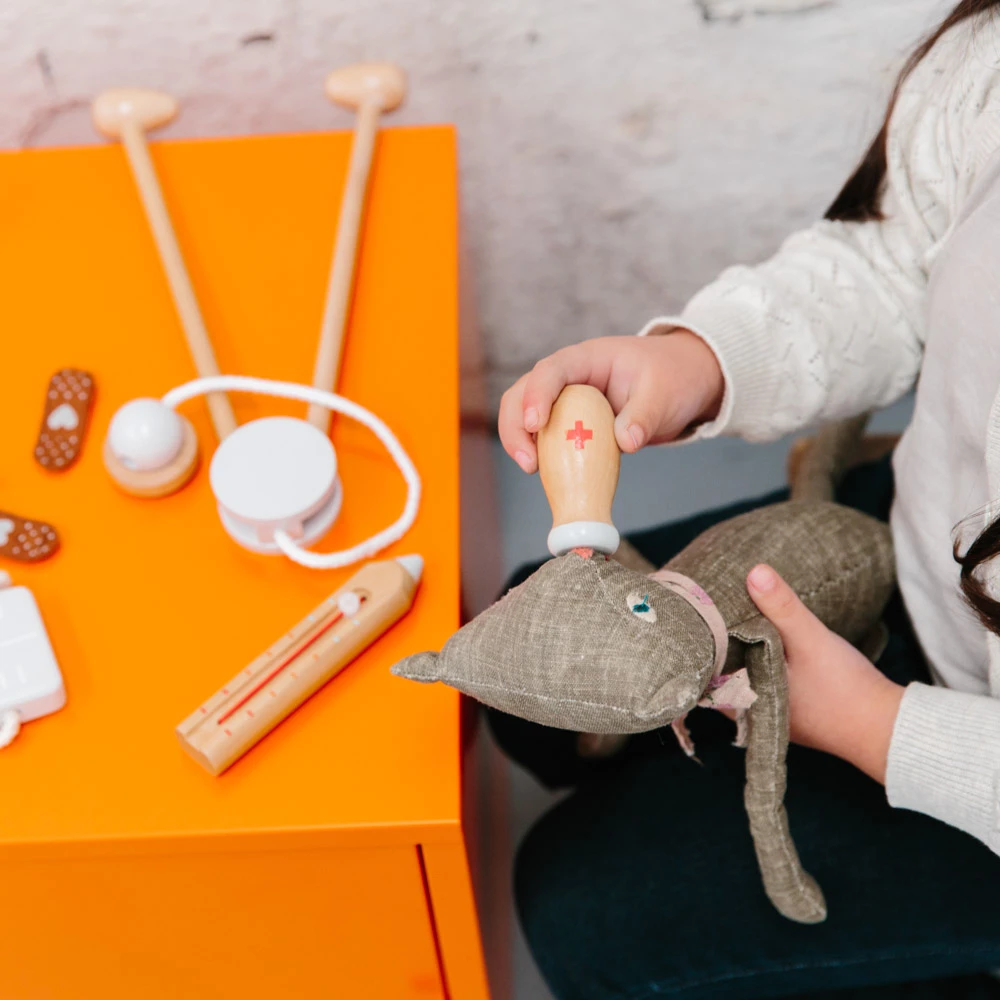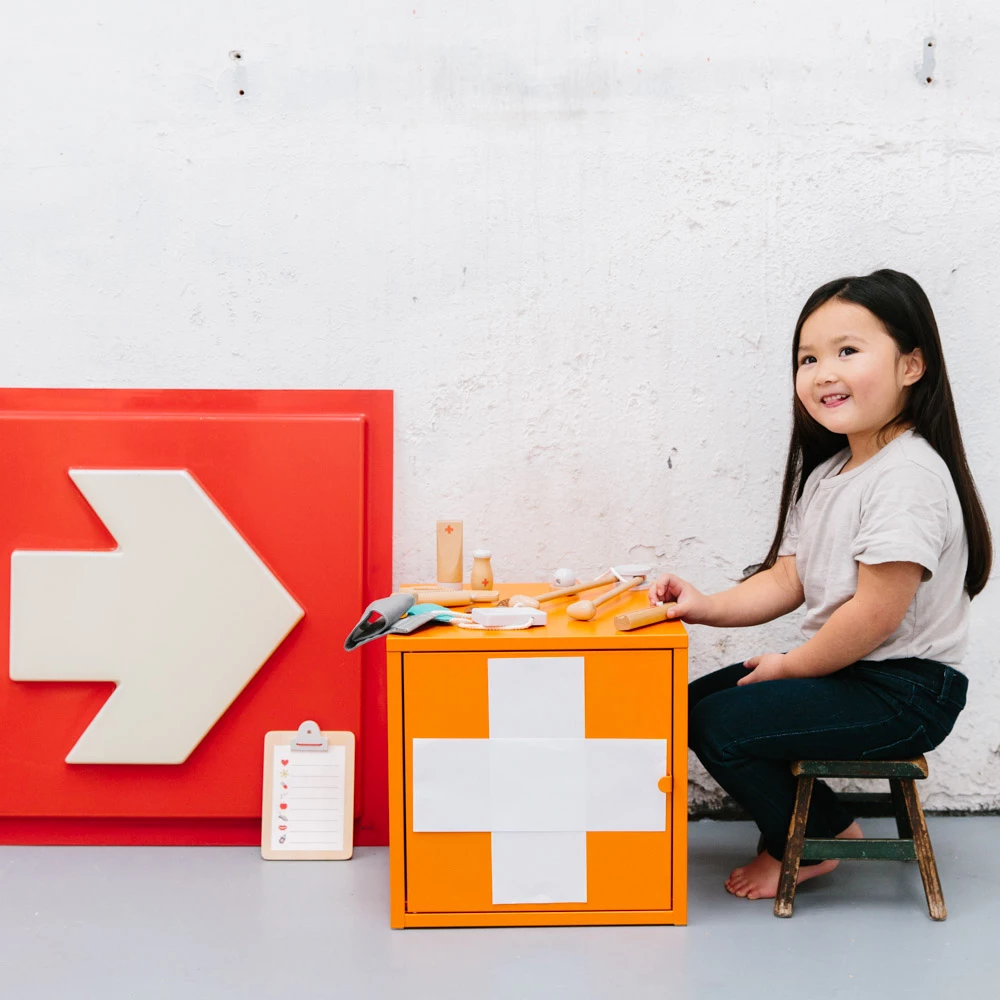 ICONIC TOY - DOCTOR KIT
I got a bad case of lovin' you, as Robert Palmer would say. So next time you need a doctor in the house to save the day, make sure you have this wooden iconic Doctors Kit on hand. Set-up a hospital scene at home and let your child's unfettered imagination go! This fantastic role play kit helps children to become familiar with medical care, making trips to the doctor less painful for everyone. It also promotes imaginative play and encourages nurturing behaviour and empathy — after all, Kitty-Kat needs some help with her broken leg! We made our kit gender-neutral to celebrate the fact that these days anyone can aspire to be a doctor or nurse.
Inside you have all the wooden instruments you might need for your budding doc, nurse, ambo or lab tech. All pieces are child sized and made of wood to hold-up over time. Make house calls anywhere with our beautiful carry box, and team it up with our iconic Dentist Kit or iconic Surgeons Kit to extend their play even further.
Ages 3 years +
Kit includes: 1 x Stethoscope, 1 x Blood Pressure Meter, 1 x Pair of Scissors, 1 x Syringe, 1 x Thermometer, 1 x Ointment Tube, 1 x Ointment Bottle, 2 x felt Band Aids 
20cm (L) x 10cm (W) Box
Designed to comply with Australian & New Zealand toy standards with non-toxic paint. This toy also meets the European & American safety standards.
Comes packaged in a beautiful cardboard box with handles to use a carry case
Make Me Iconic own the © copyright of this toy
NOT to be used with water or any liquid which is standard for any wooden toy. This is a pretend play toy only.
Shipping is FREE on AUS orders over $100. Yay! - Standard shipping Australia-wide is $15 - International Shipping is calculated at checkout Click here for further information.
Note: these shipping charges applies only to our online retail customers only (not wholesale accounts)