FREE shipping over $130. Express Shipping Available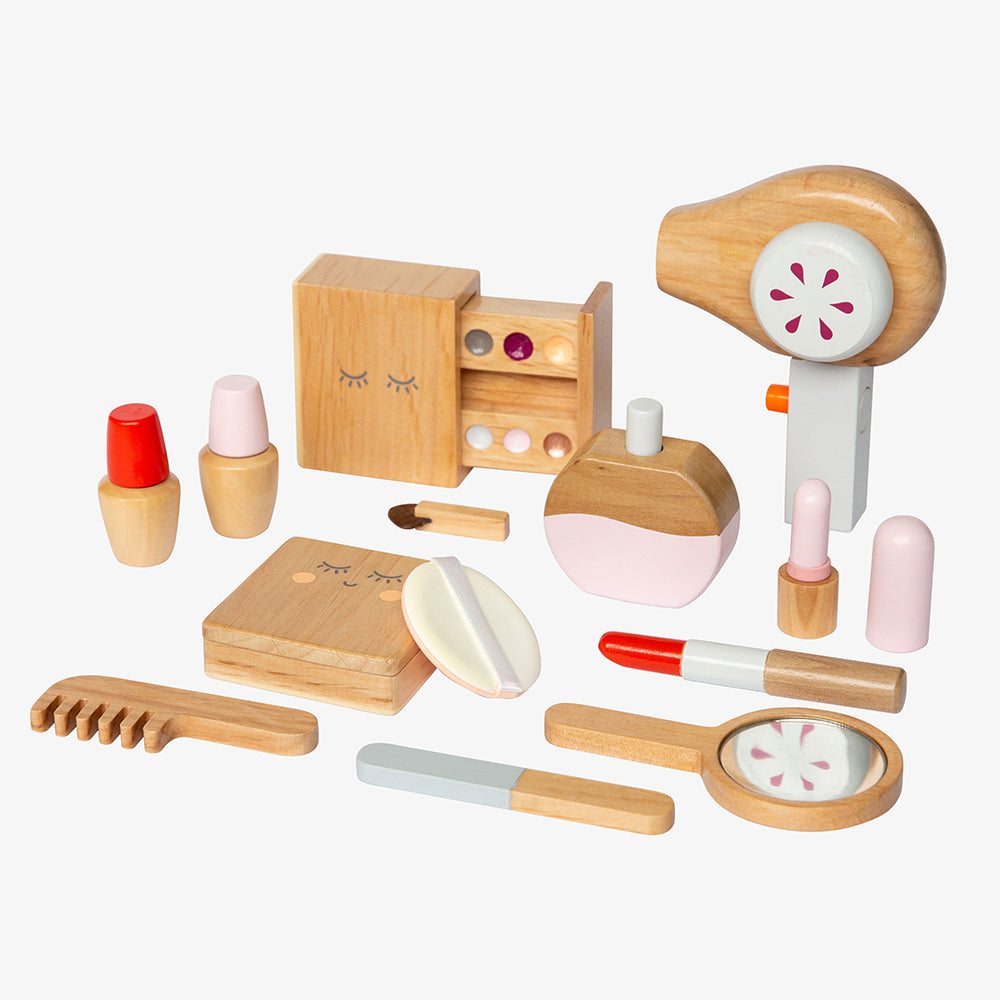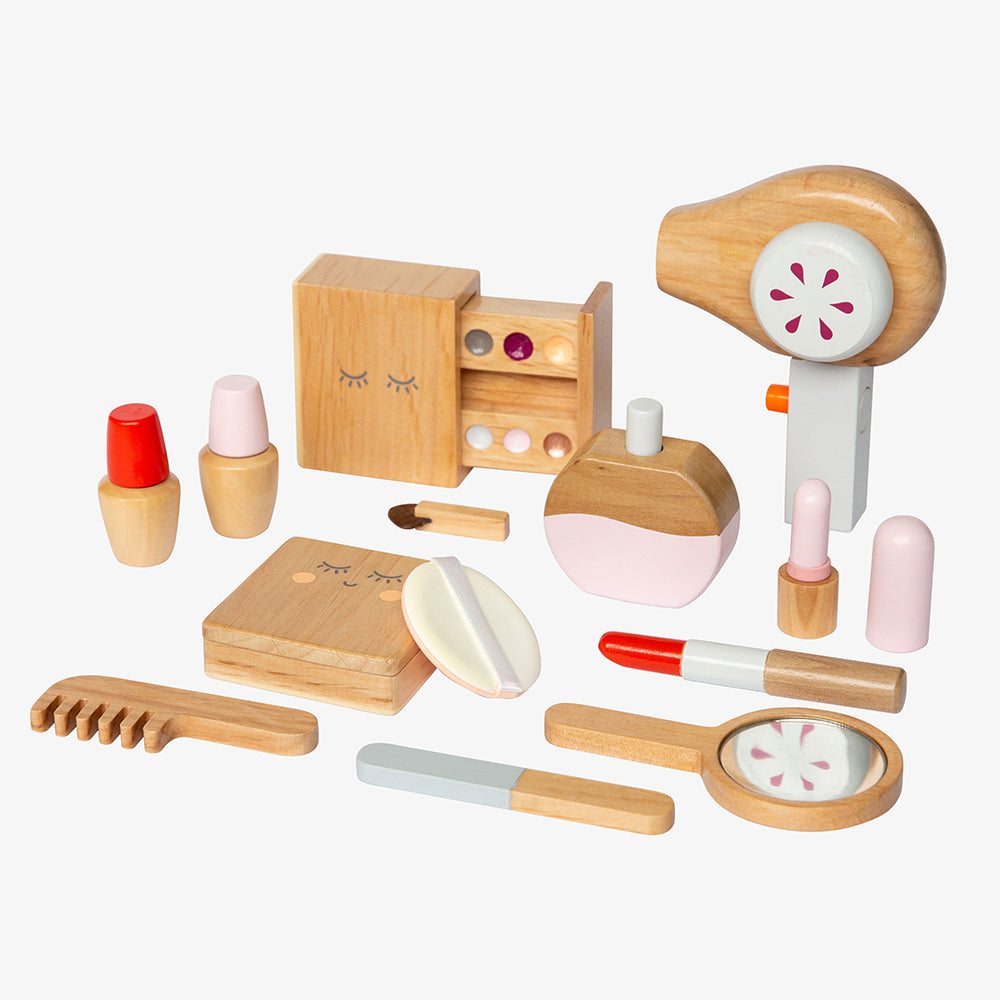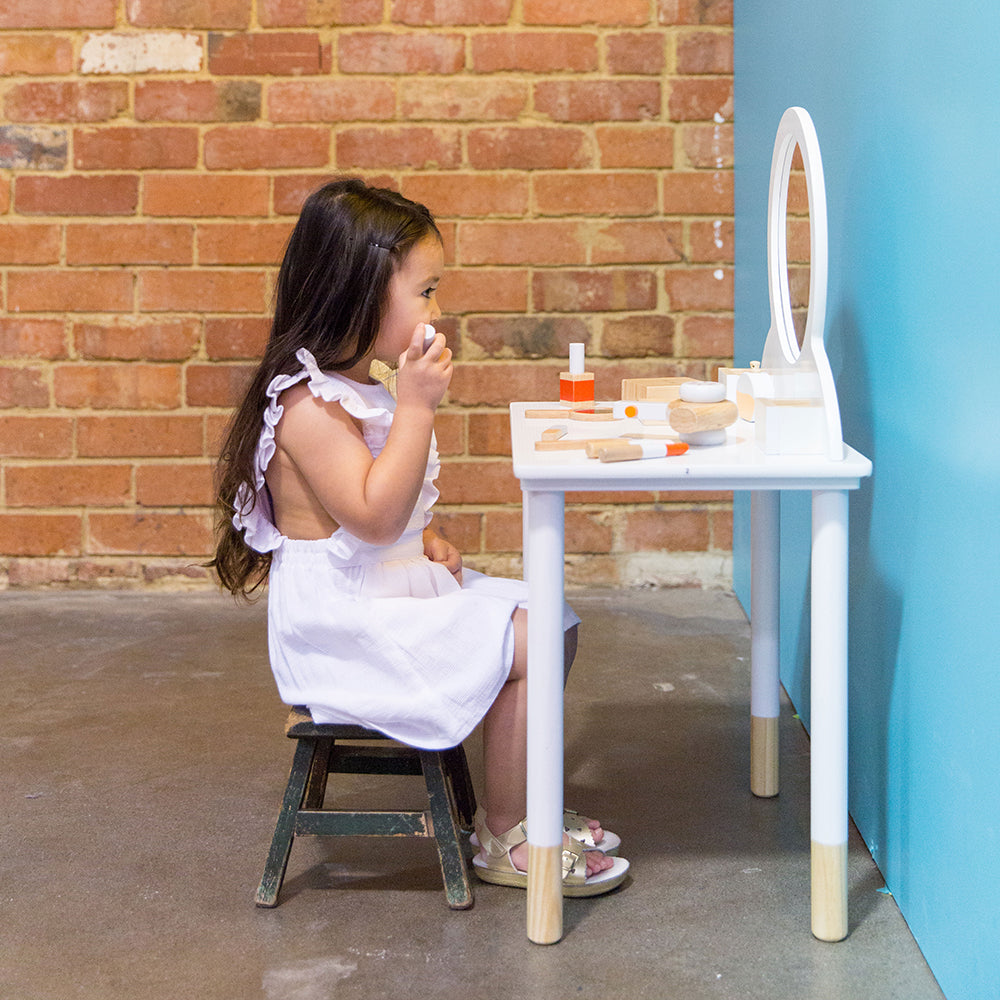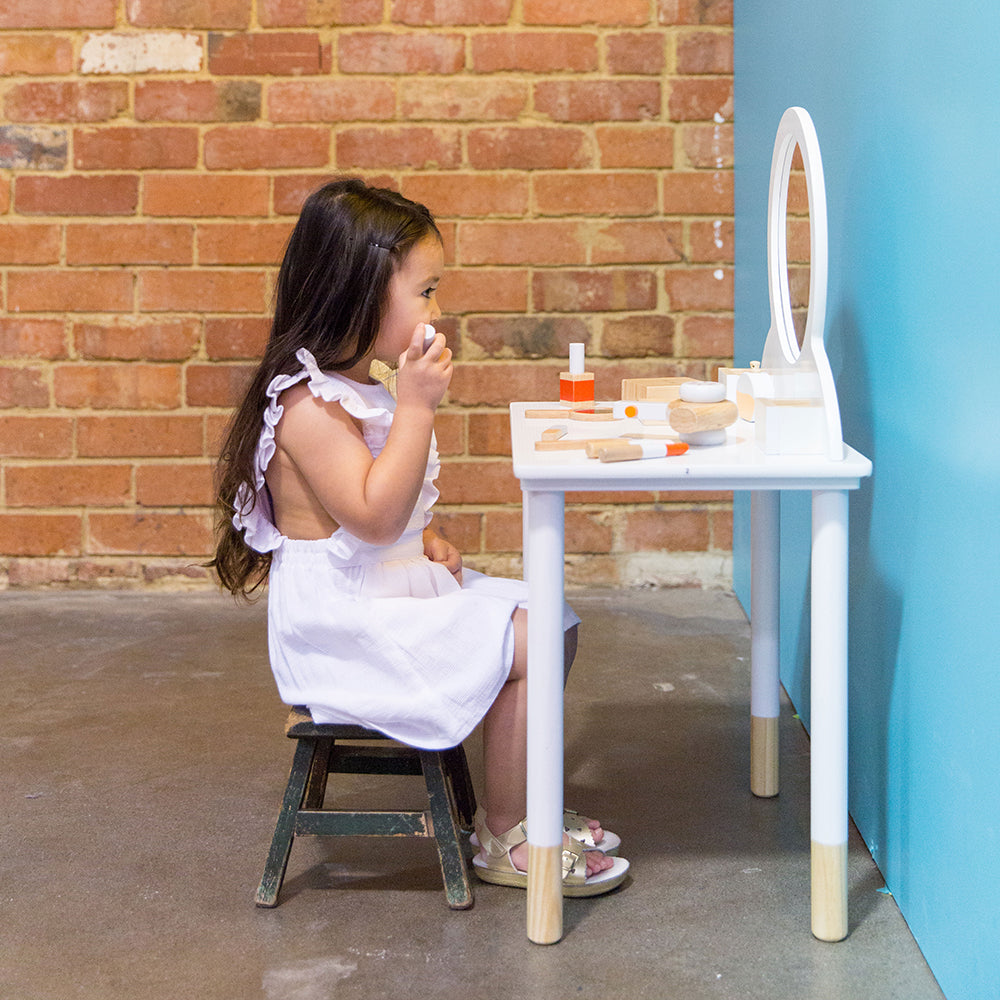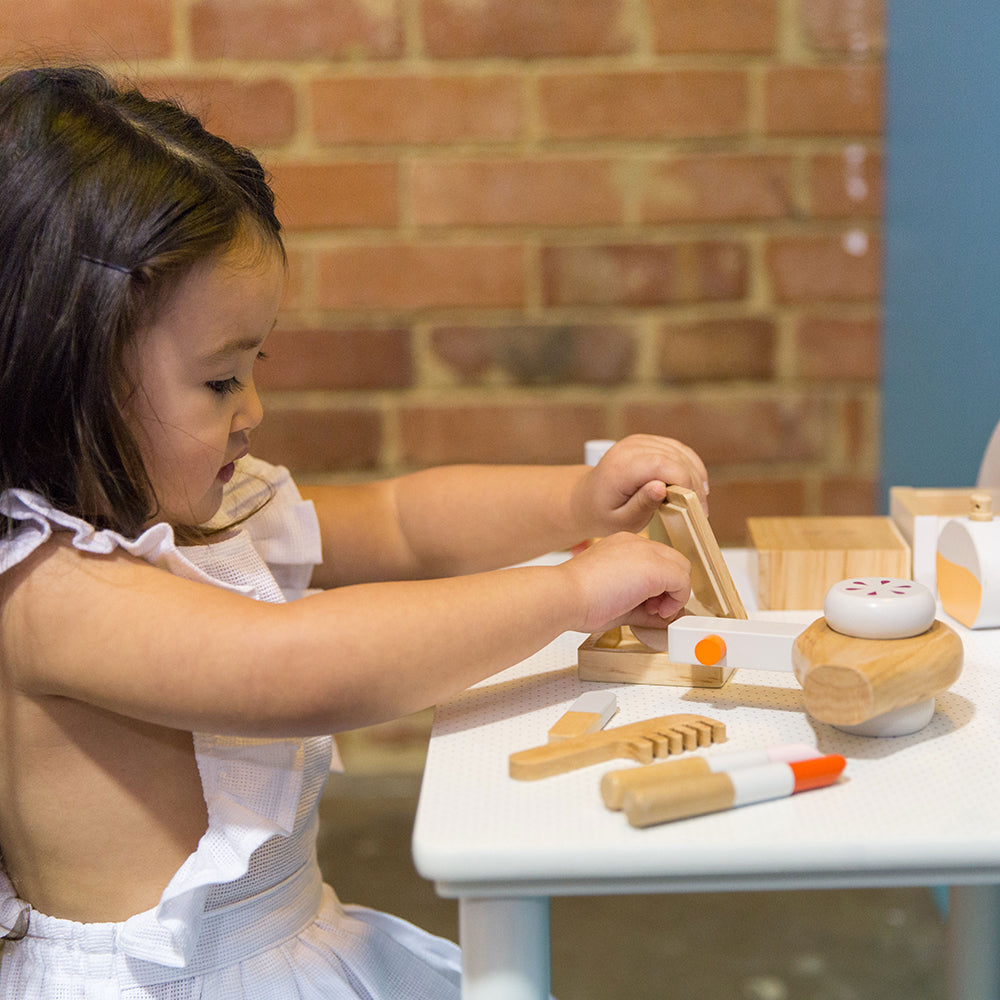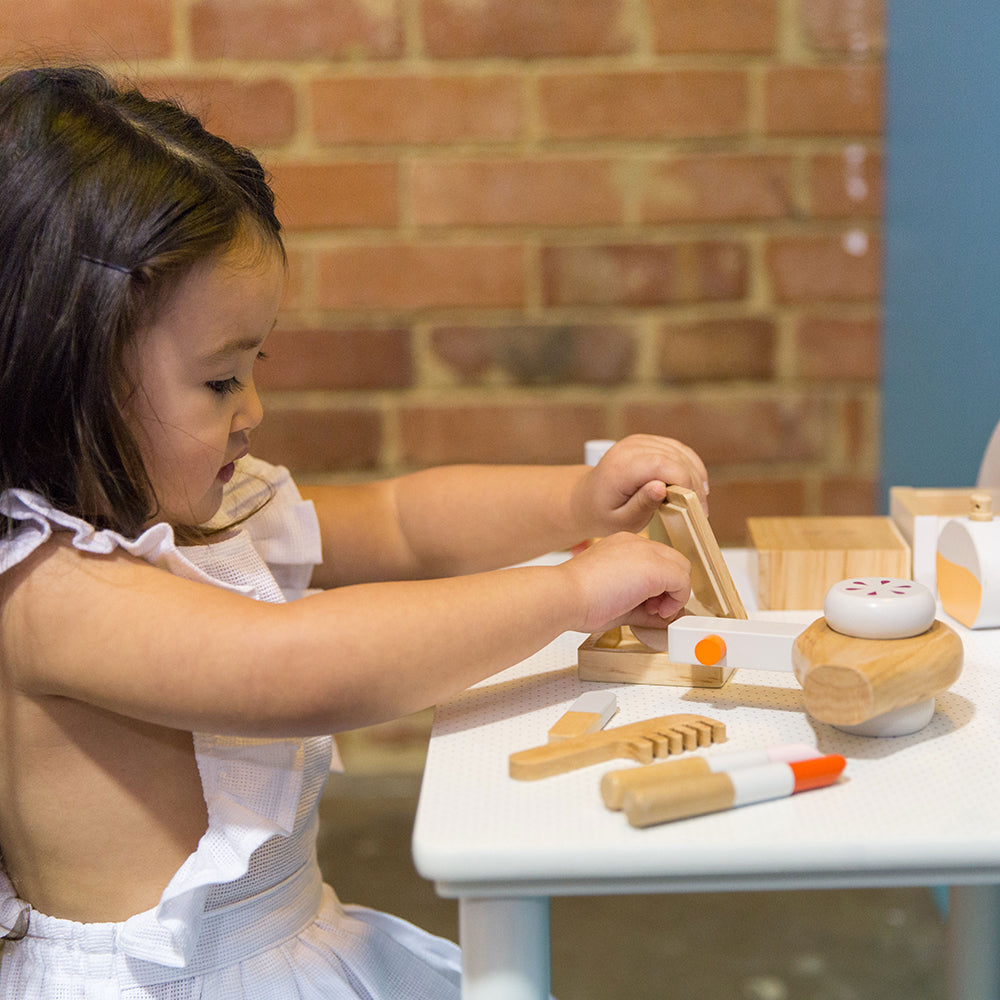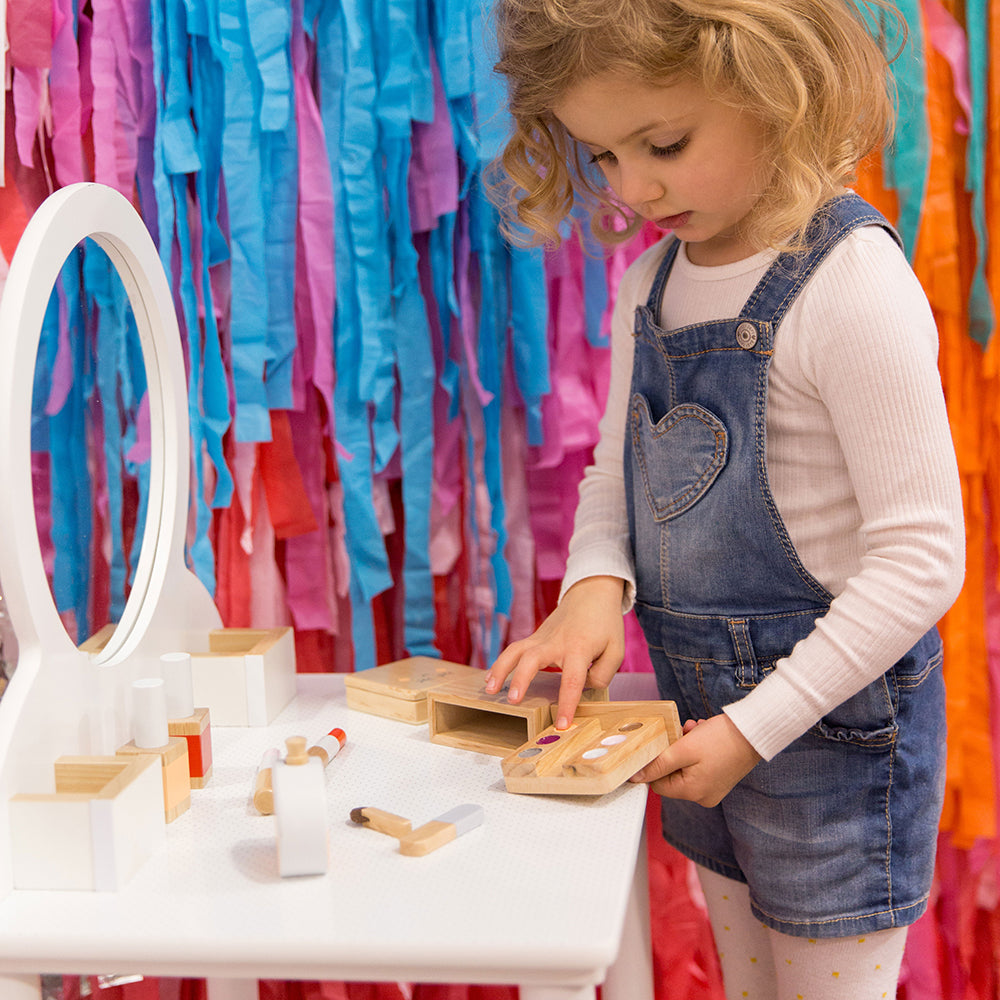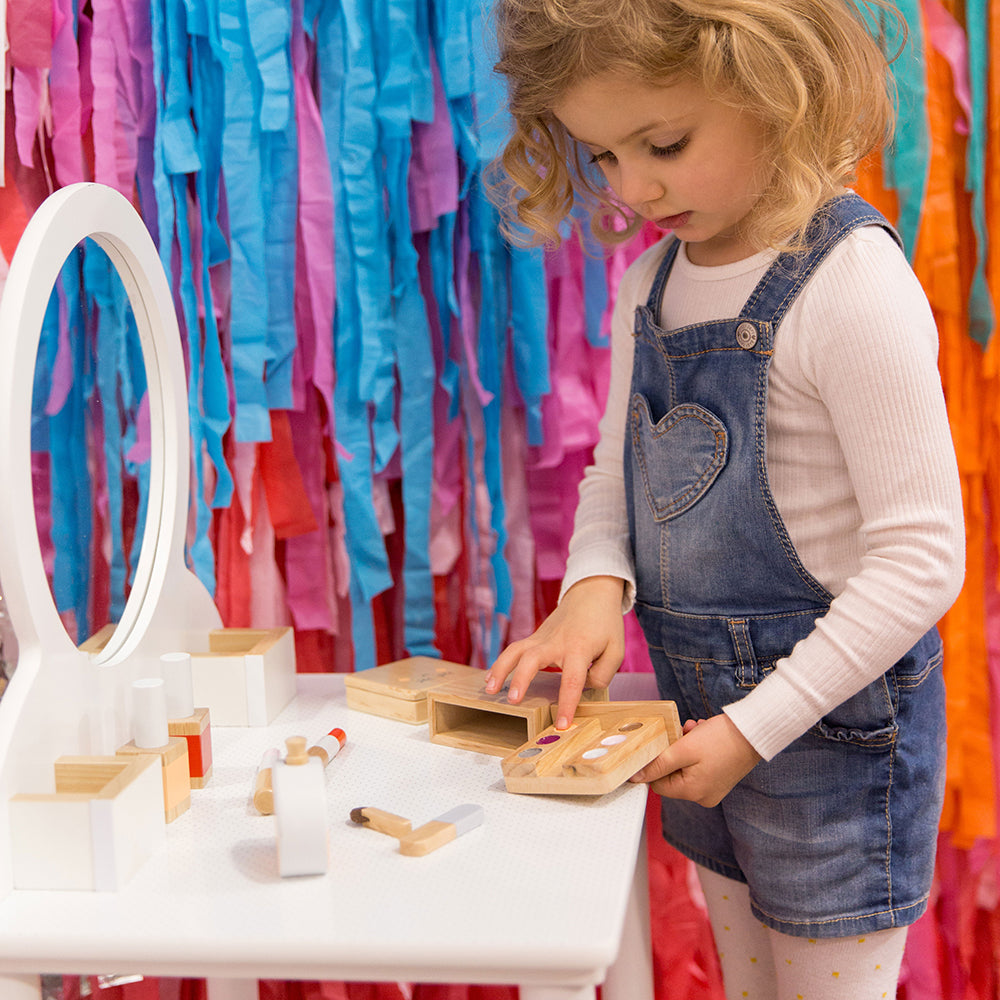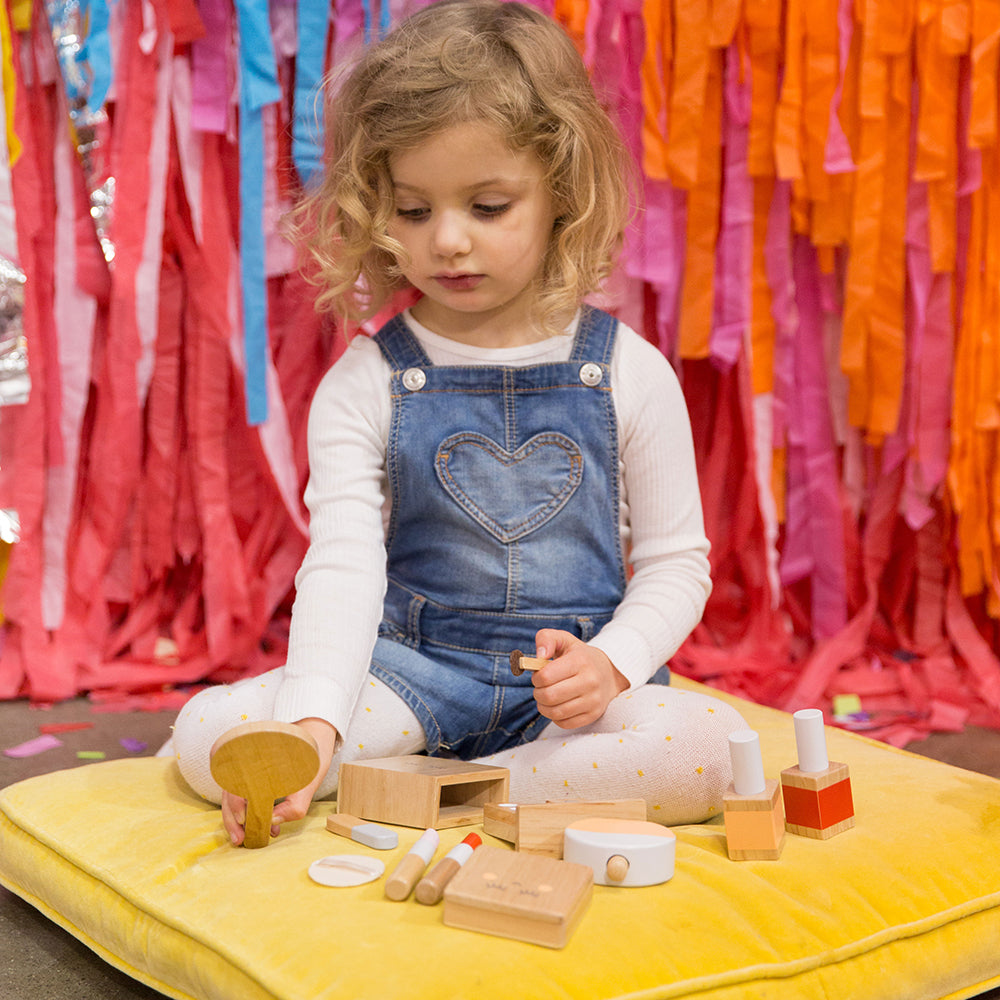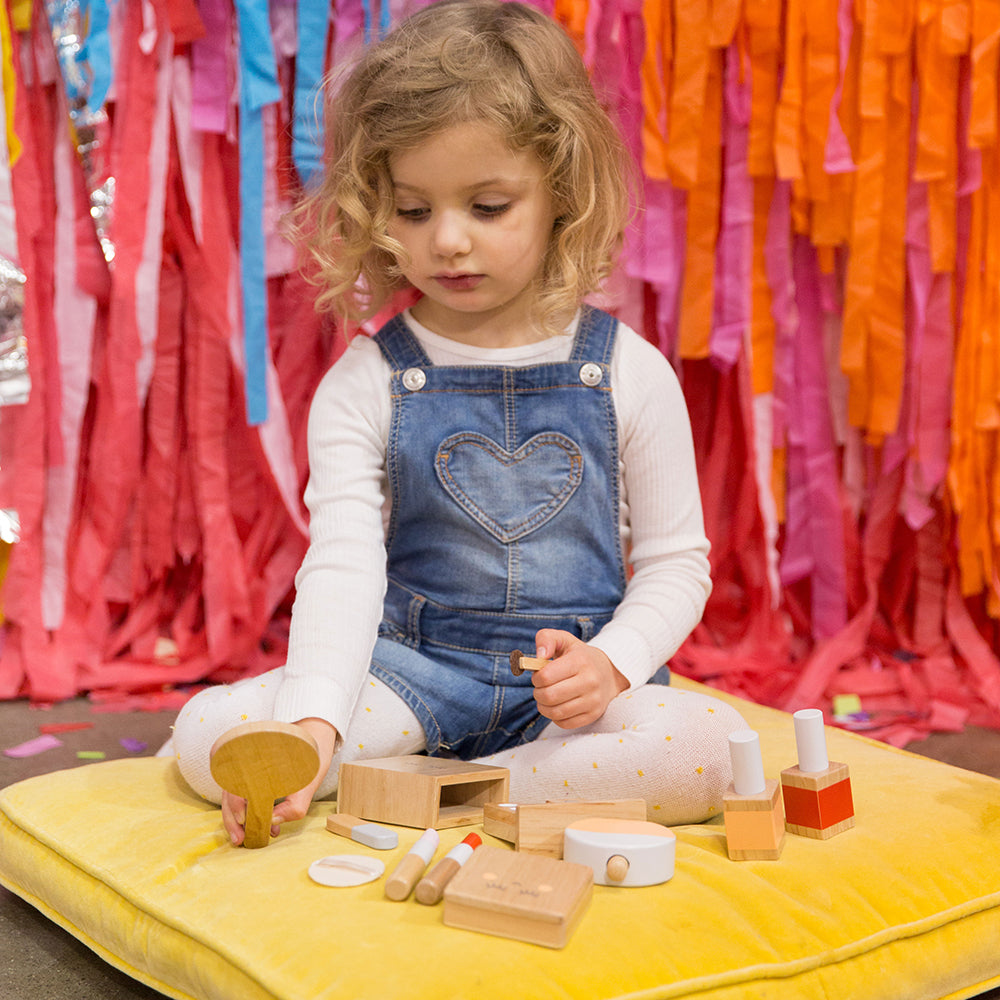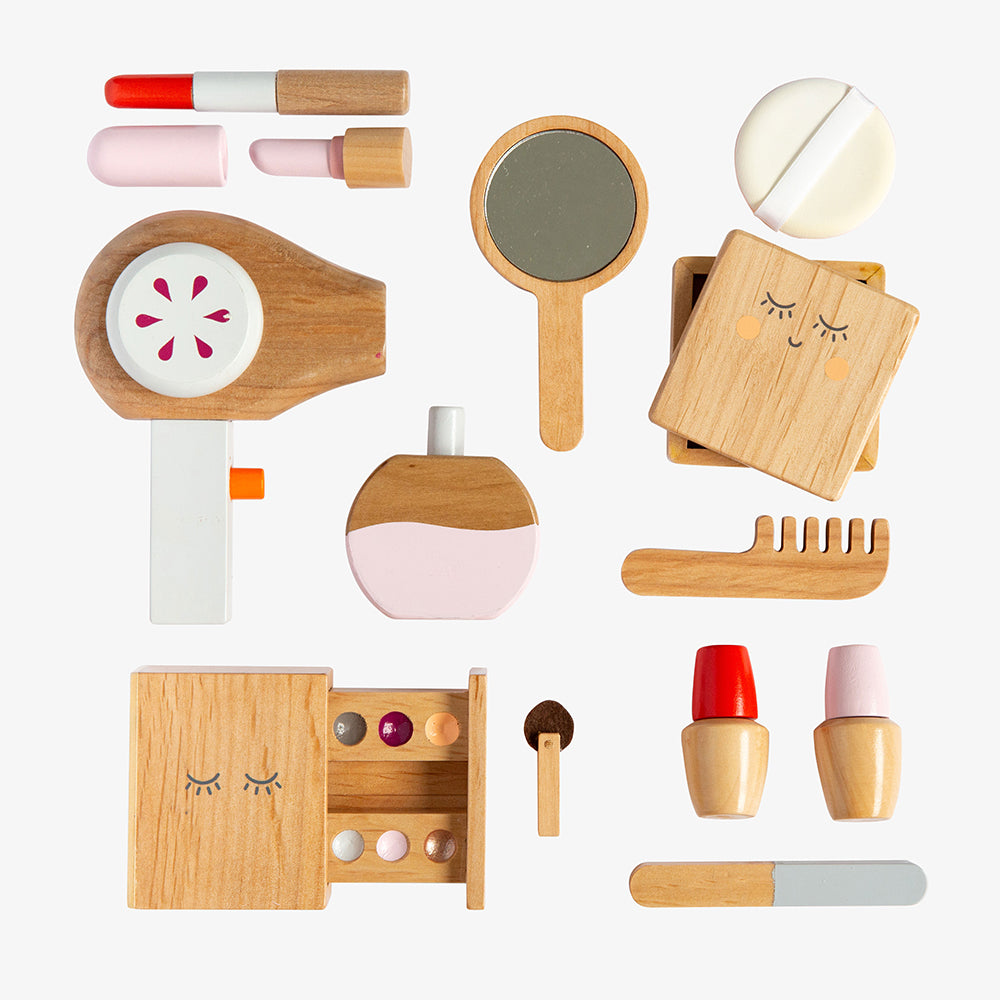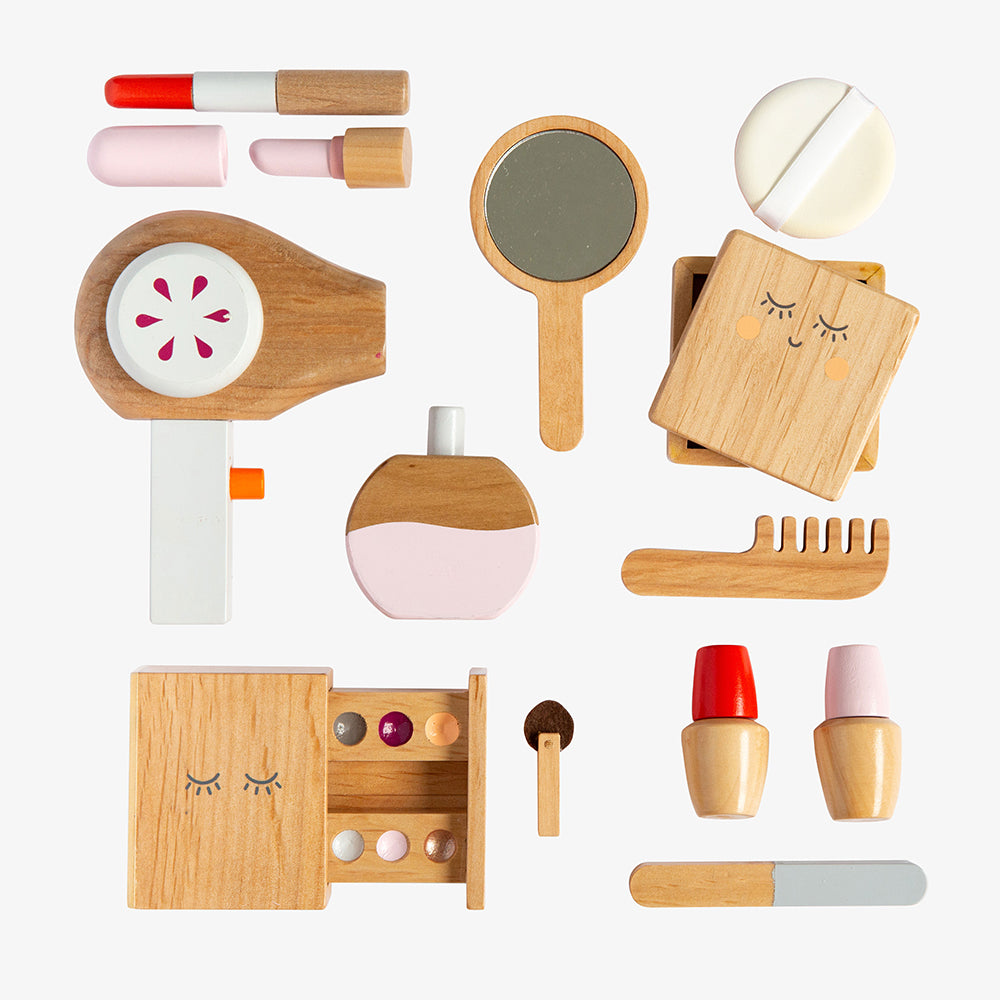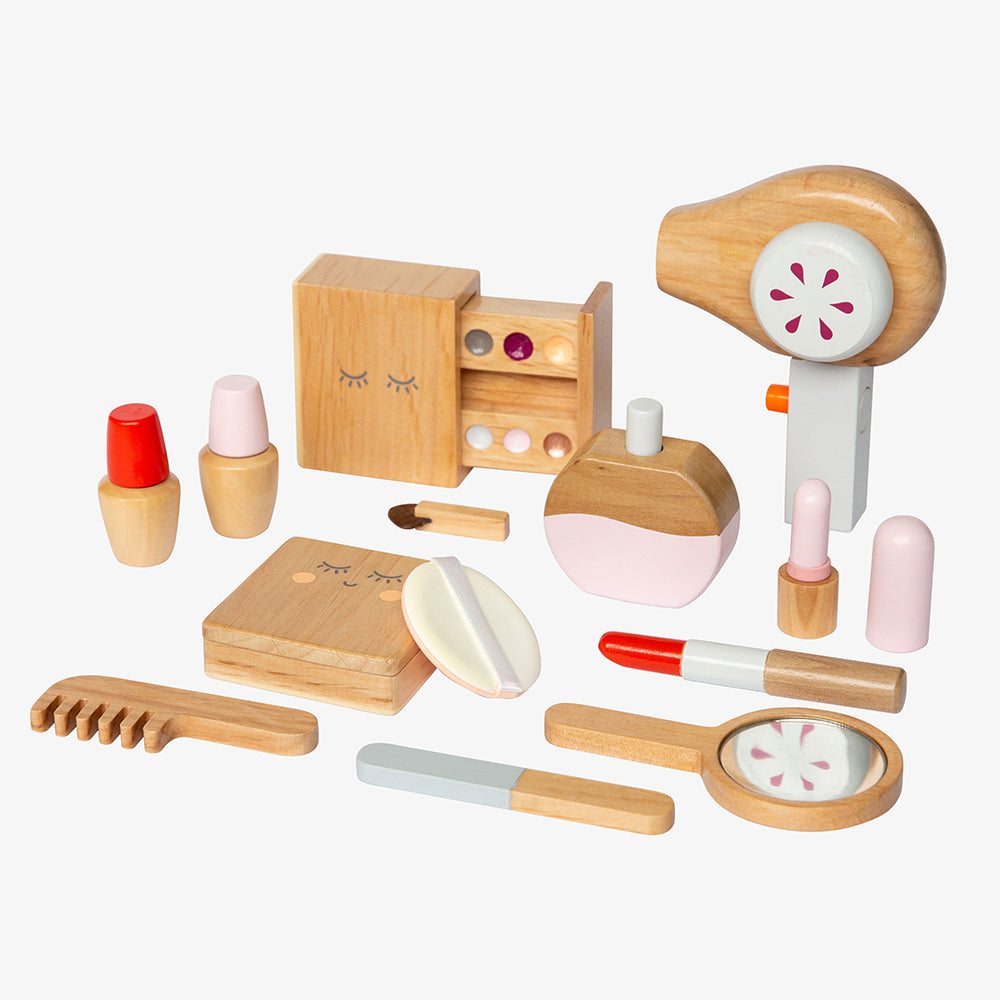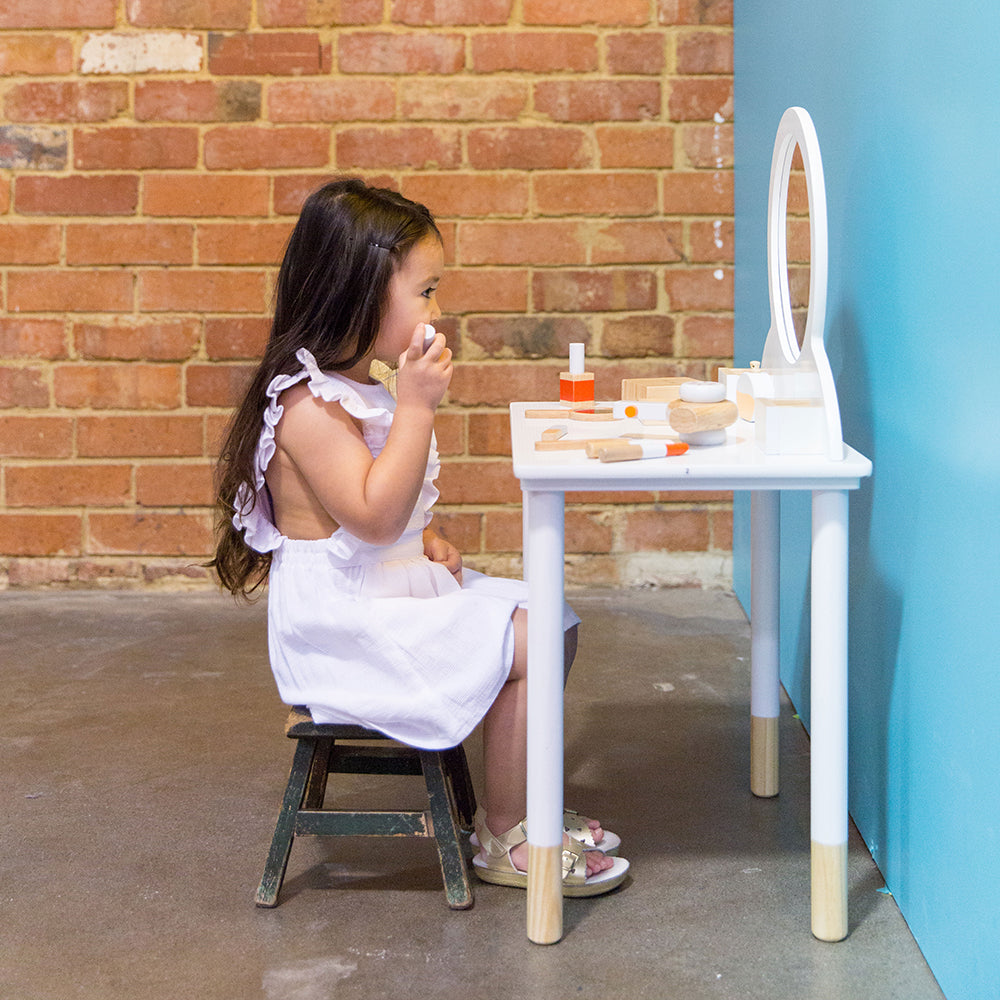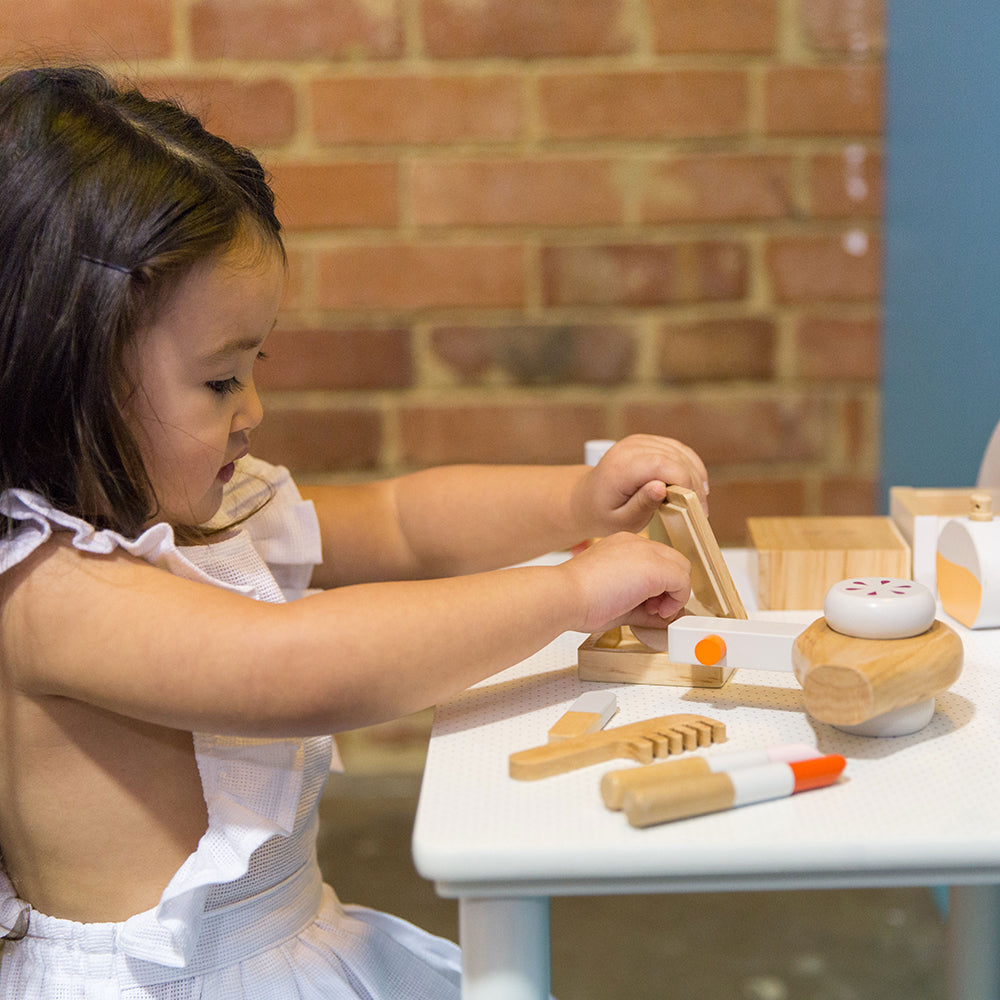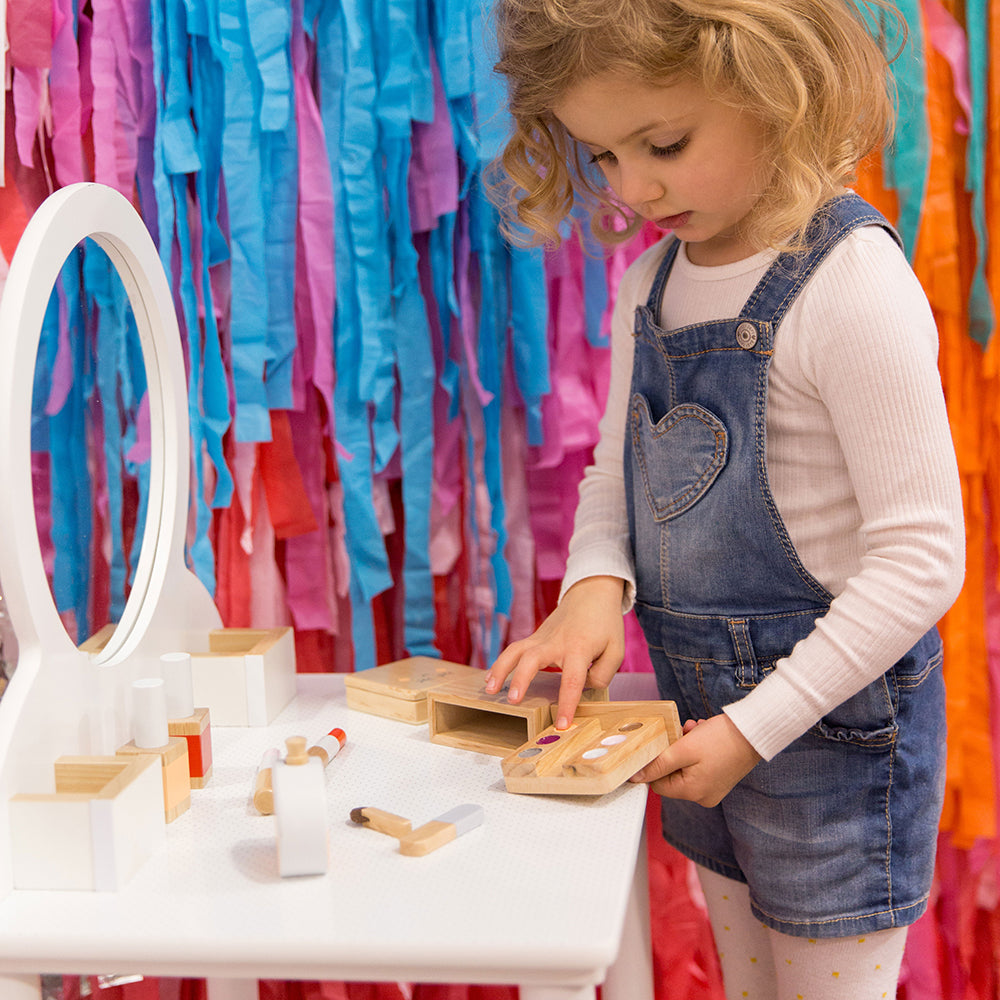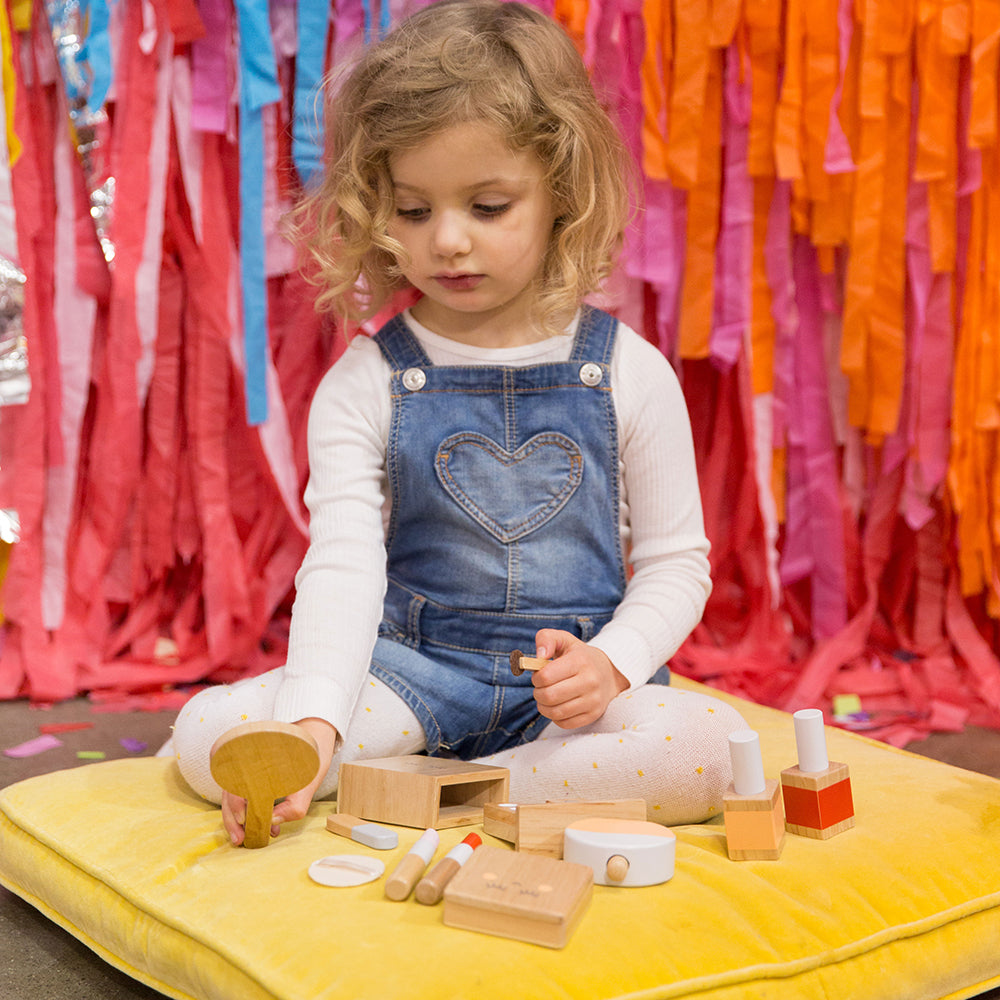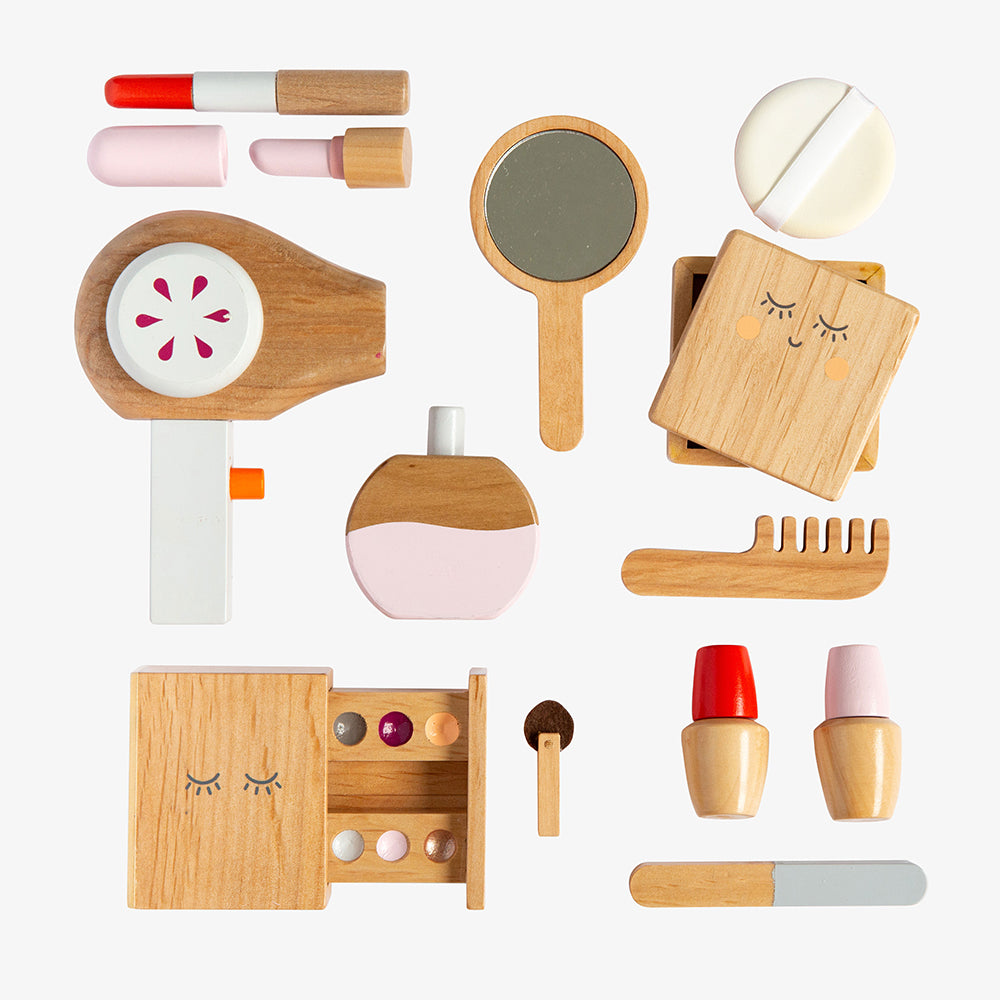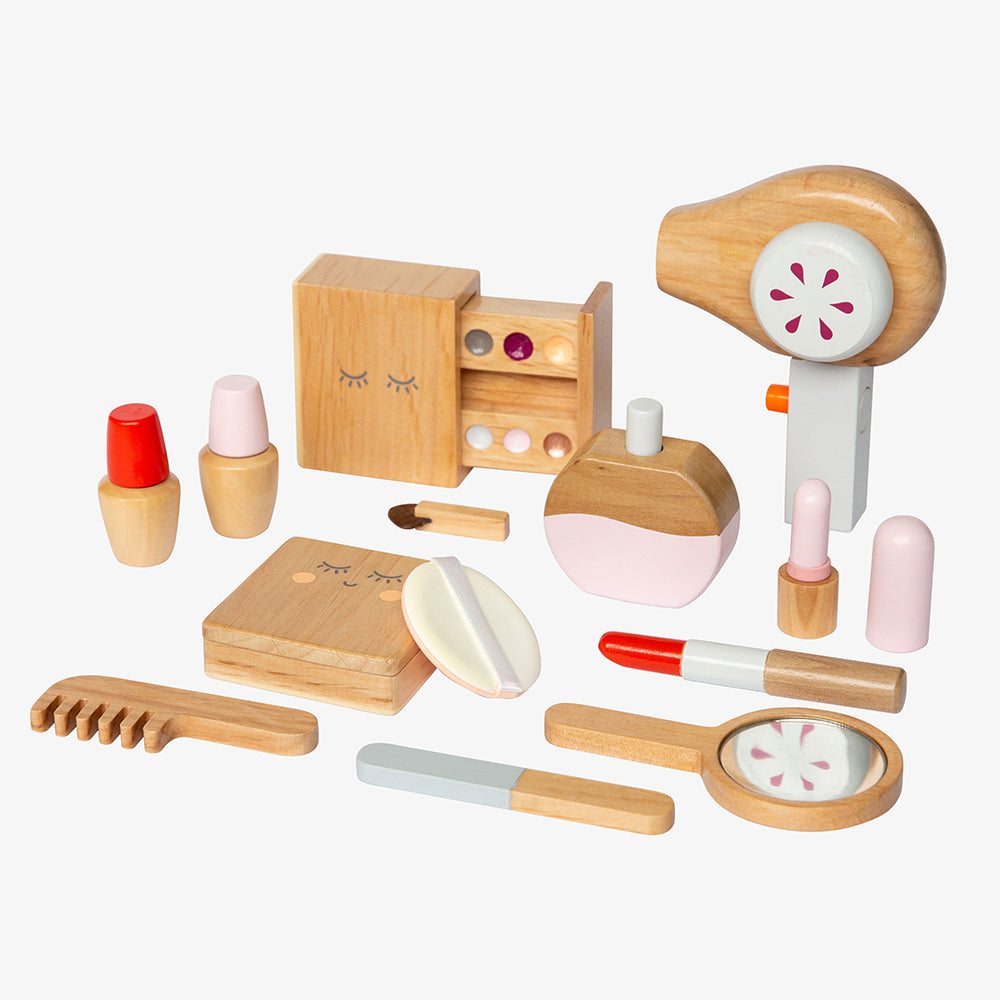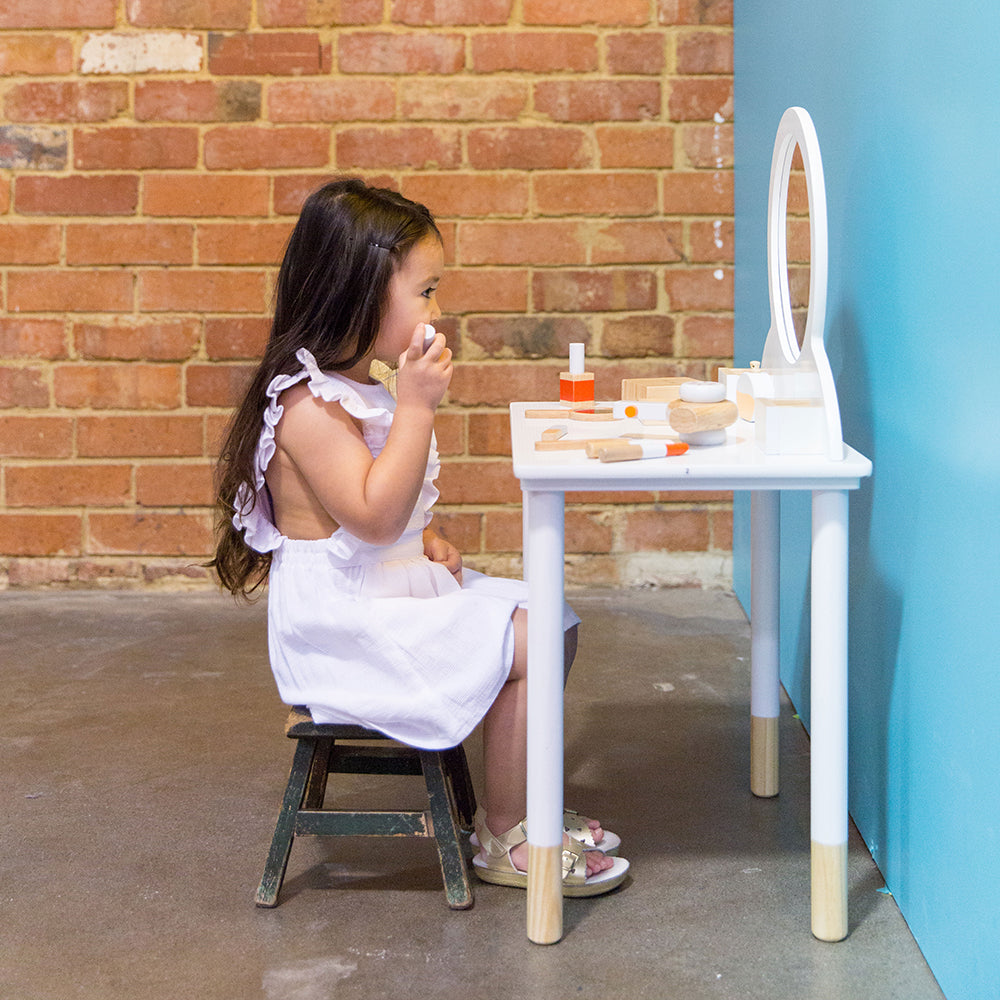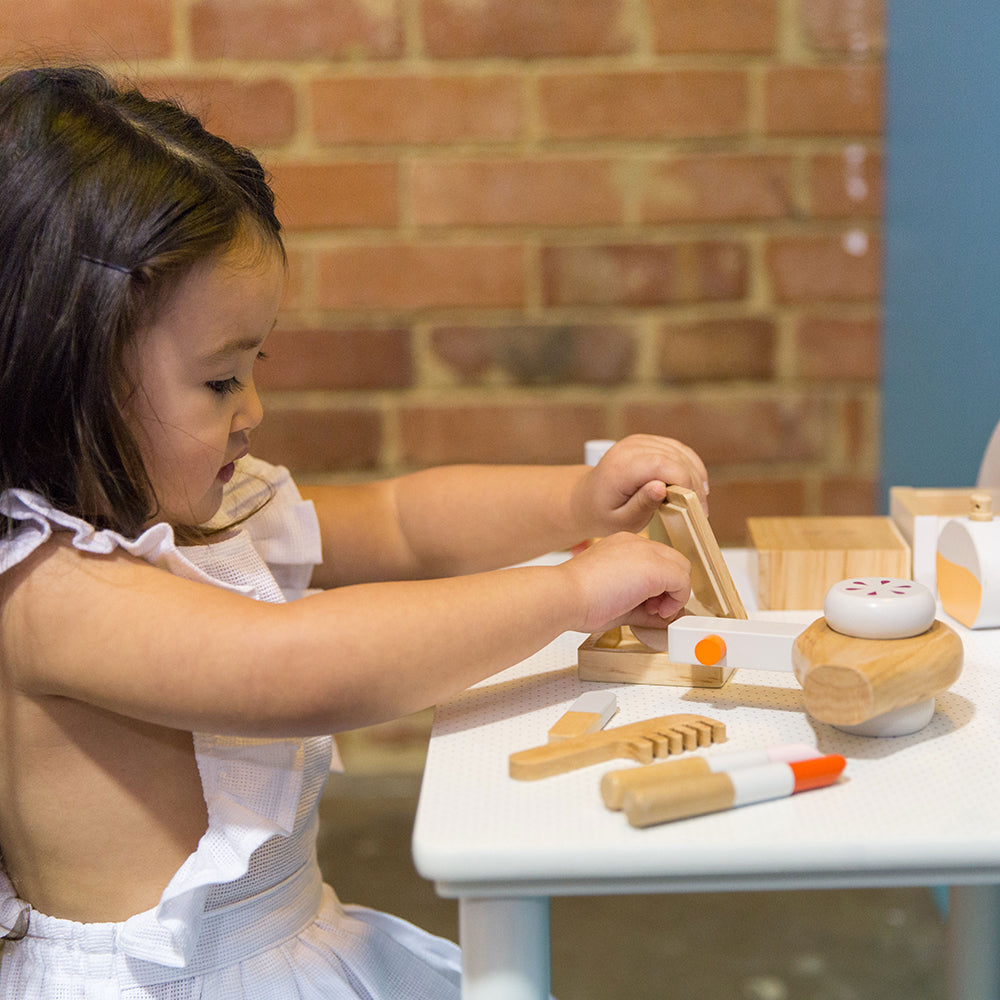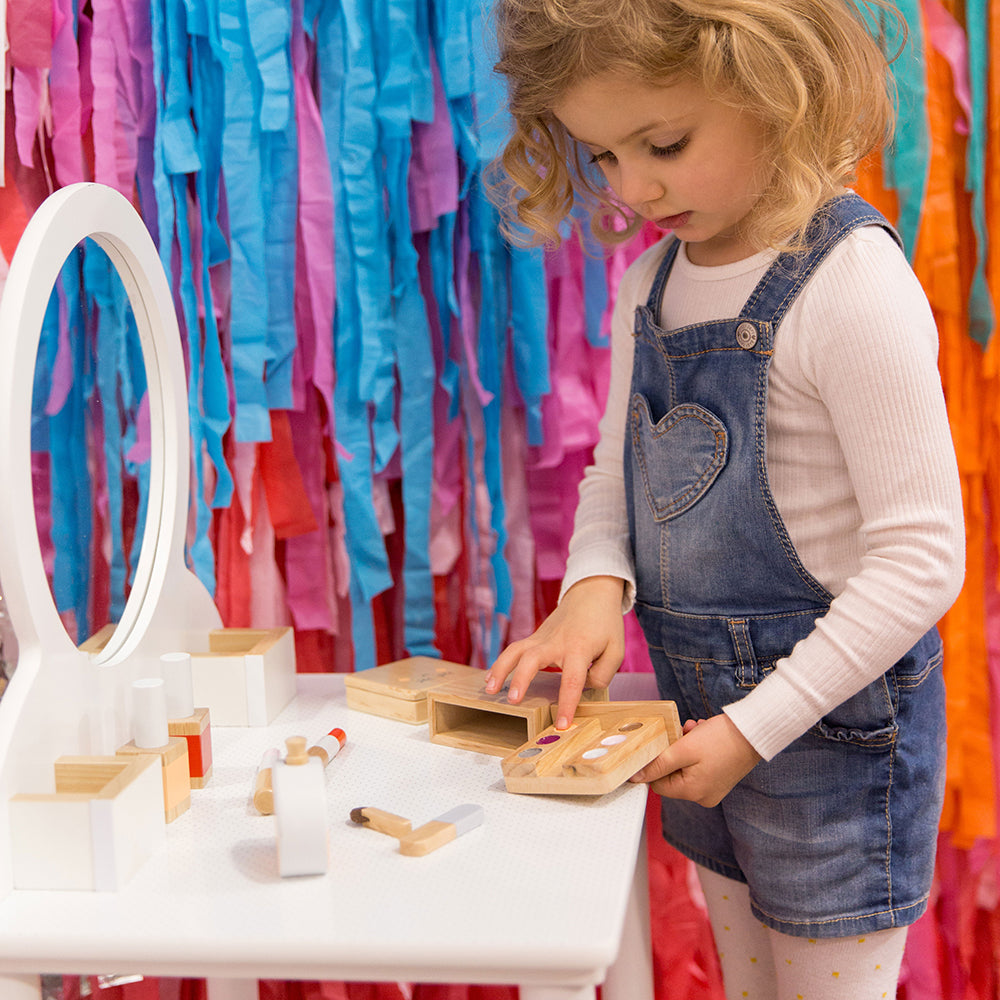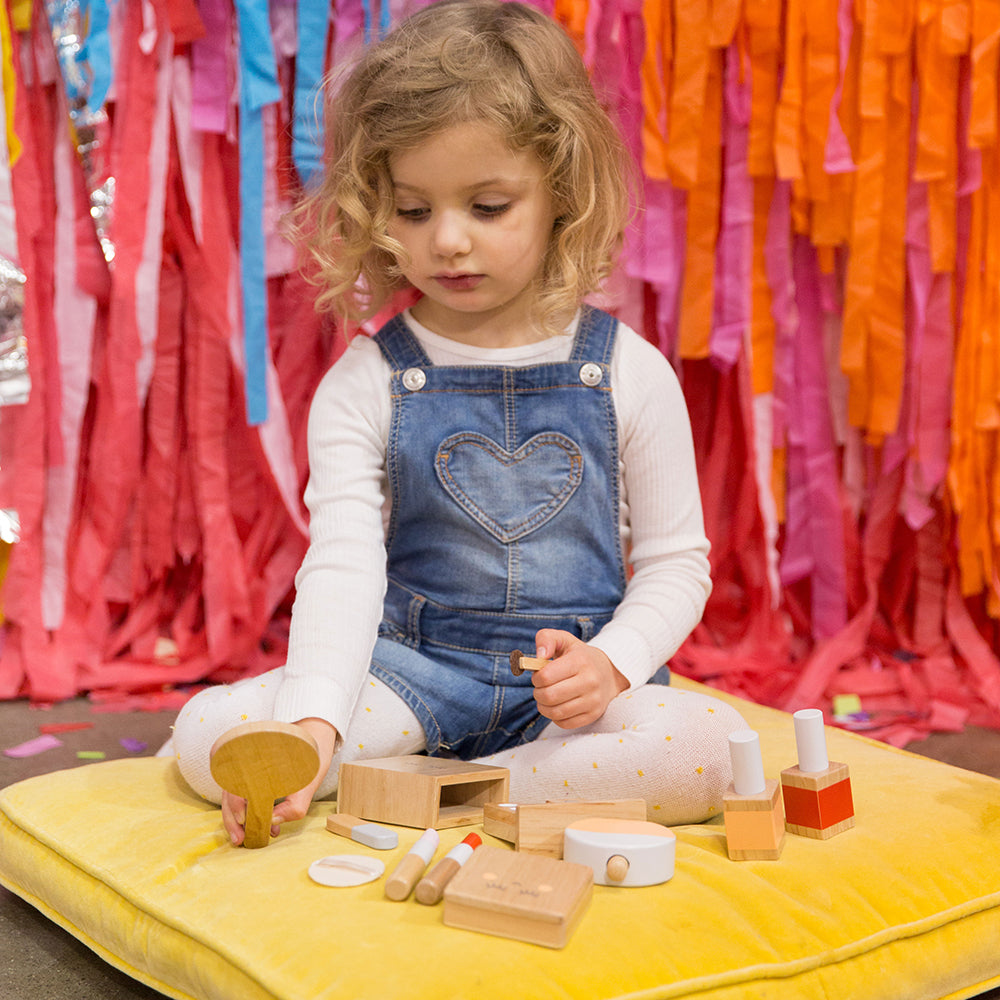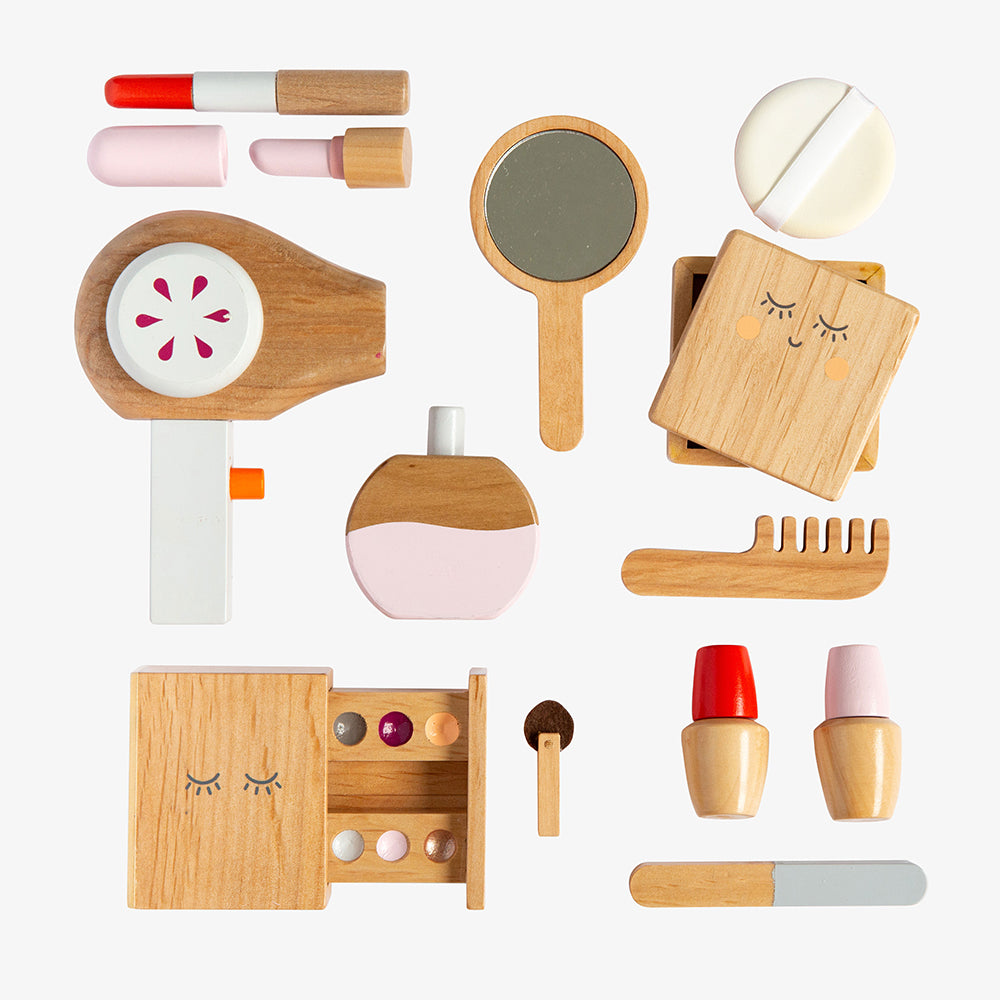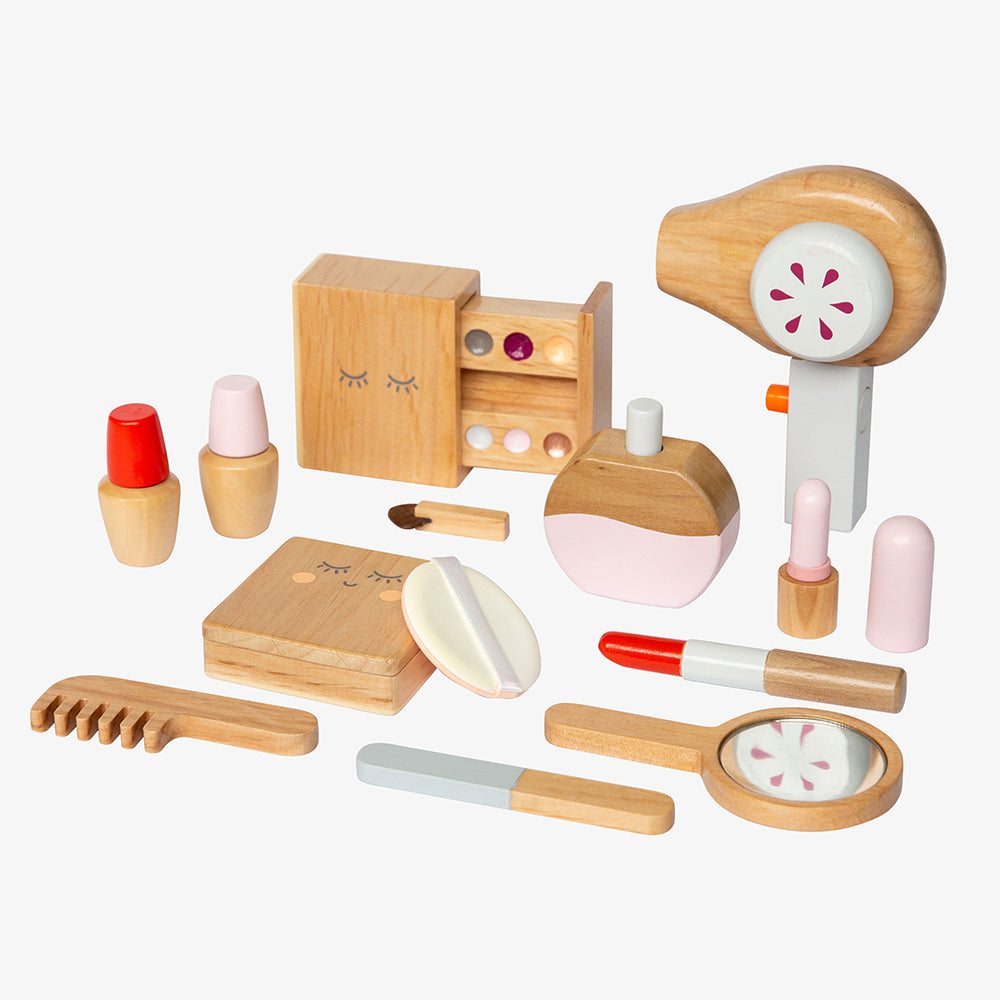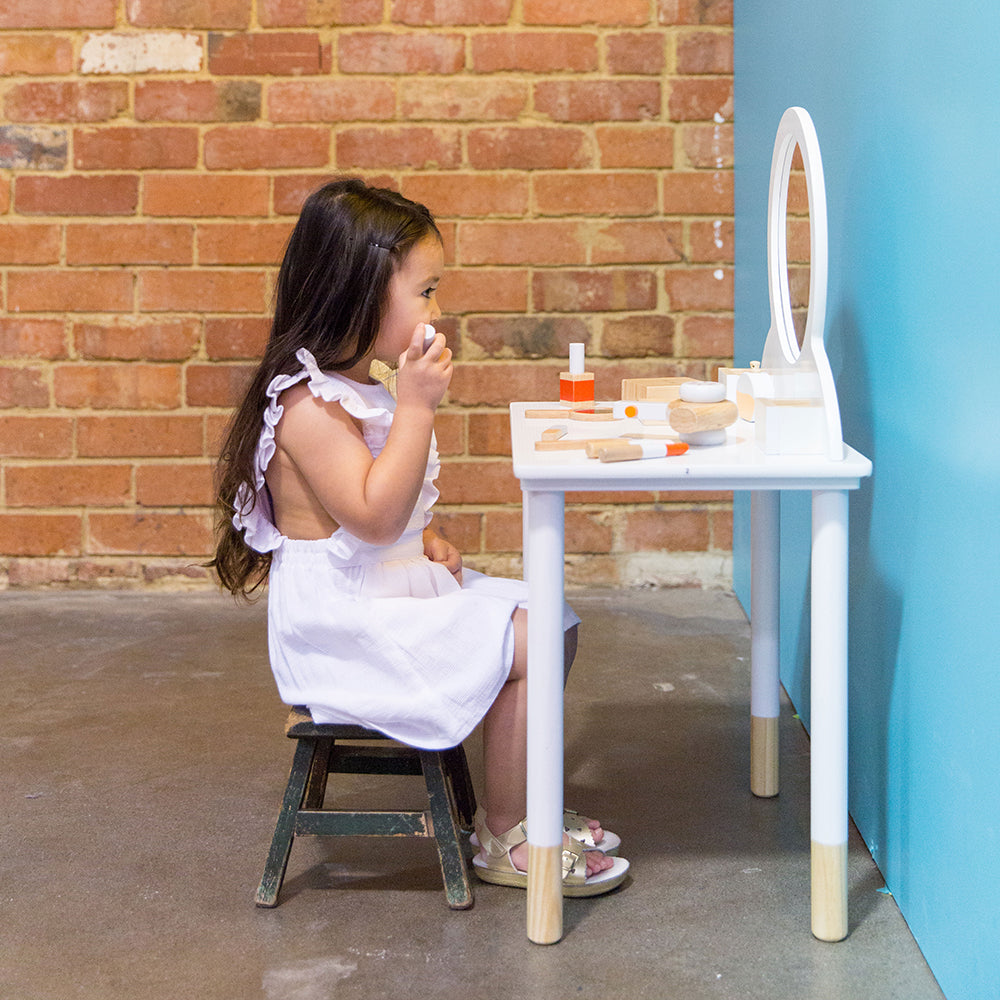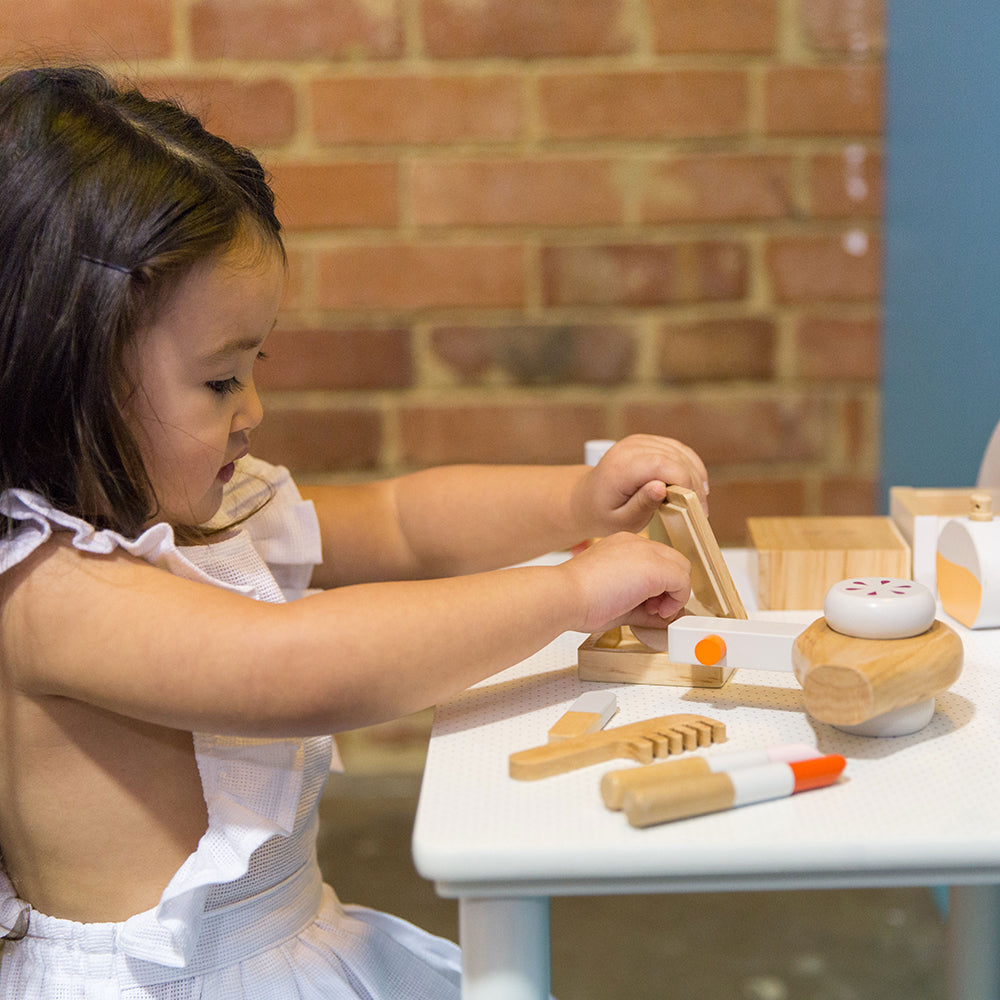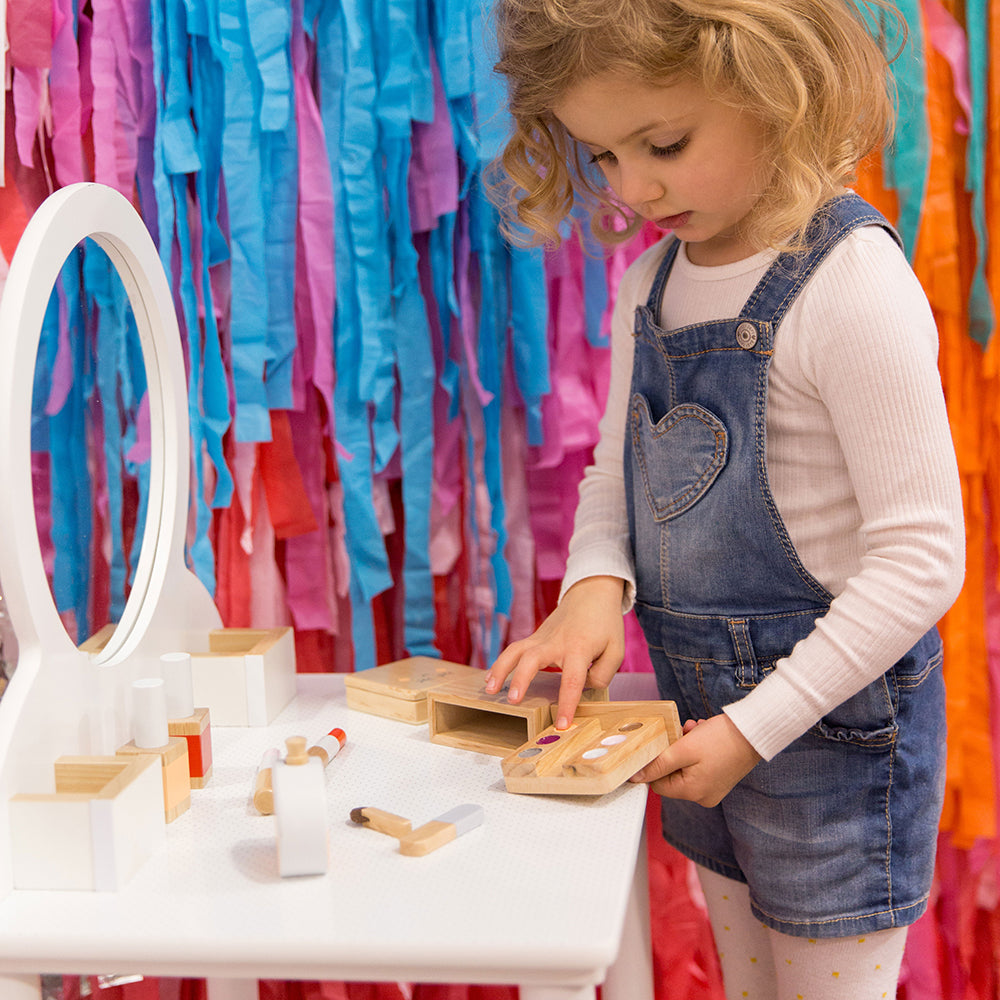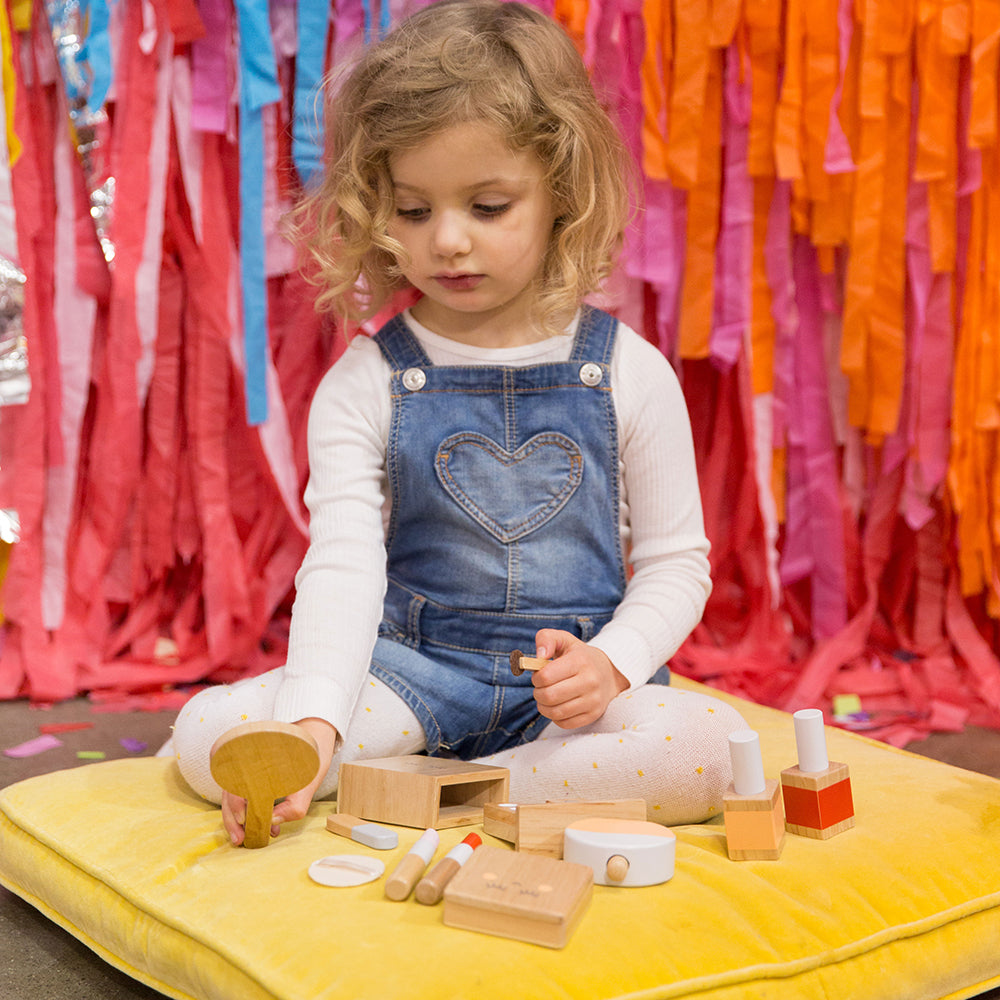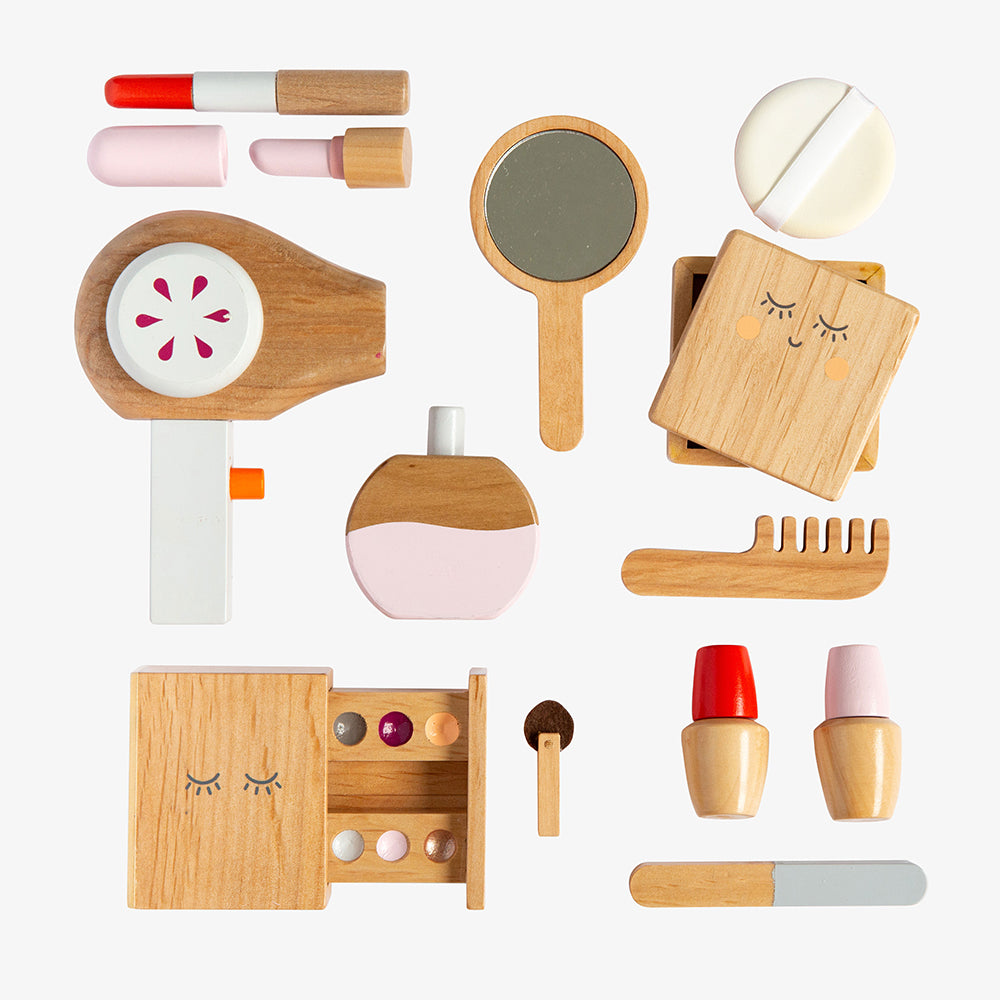 ICONIC TOY - BEAUTY KIT
Remember watching your Mum get ready to go out for a fancy dinner? She would pile on the rouge and if you were lucky, bend down and softly brush your cheek with a dusting of pink. Now that you're the grown up, you can save your makeup for yourself but still have the precious moment beside your little one, as they explore our iconic beauty kit.
We've created this beautiful play beauty kit as a keepsake toy that will last through all of your children's years of playing dress-ups, shops, and Mum's and Dad's. It's made from timber instead of plastic, and is designed to be a timeless addition to their toy collection that invites imagination into your home, and into their play.
Ages 3 years +
Complete with 1 x Hair Dryer, 2 x Lipsticks, 2 x Nail Polishes, 1 x Hand-held Mirror, 1 x Eye Shadow Compact with Applicator, 1 x Blush Compact with Puff, 1 x Comb, 1 x Perfume, 1 x Nail File
20cm (L) x 10cm (W) Box
Designed to comply with Australian & New Zealand toy standards with non-toxic paint. This toy also meets the European & American safety standards.
Comes packaged in a beautiful cardboard box
Make Me Iconic own the © copyright of this toy
NOT to be used with water or any liquid which is standard for any wooden toy. This is a pretend play toy only.
Shipping is FREE on AUS orders over $100. Yay! - Standard shipping Australia-wide is $15 - International Shipping is calculated at checkout Click here for further information.
Note: these shipping charges applies only to our online retail customers only (not wholesale accounts)