FREE shipping over $130. Express Shipping Available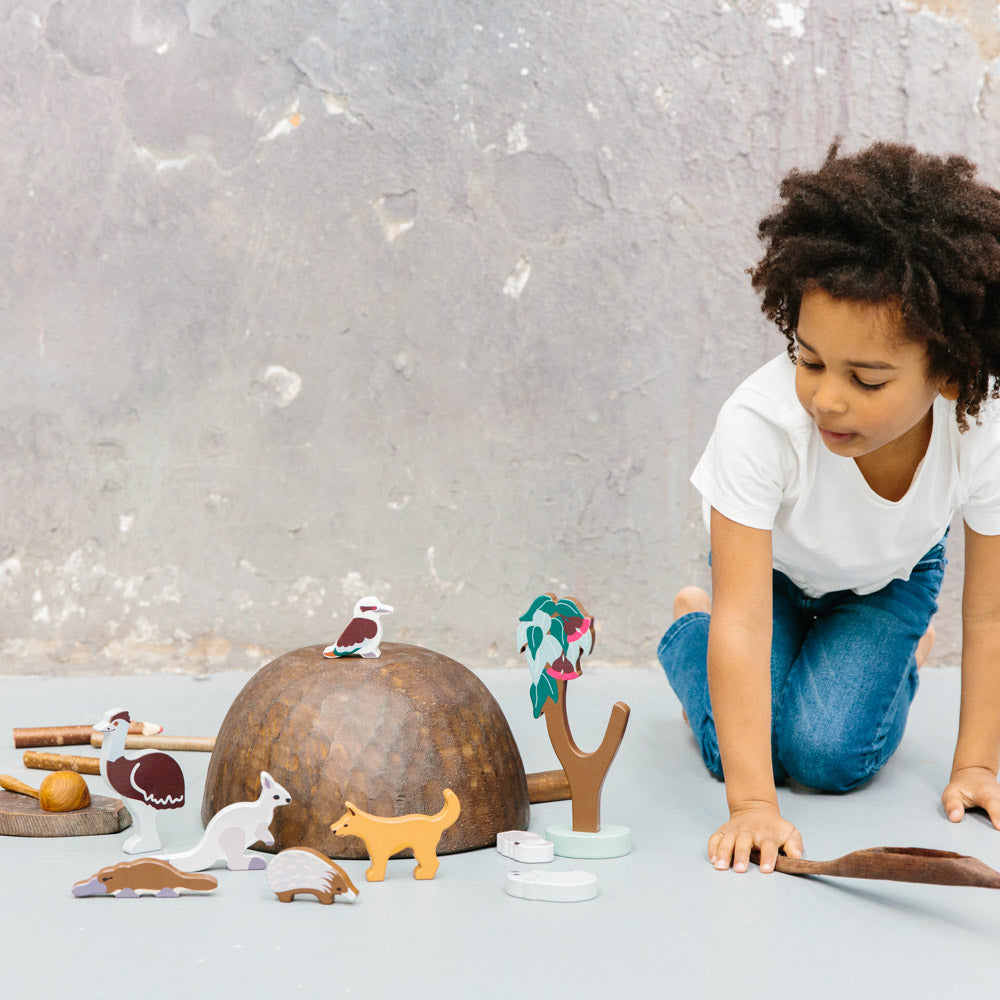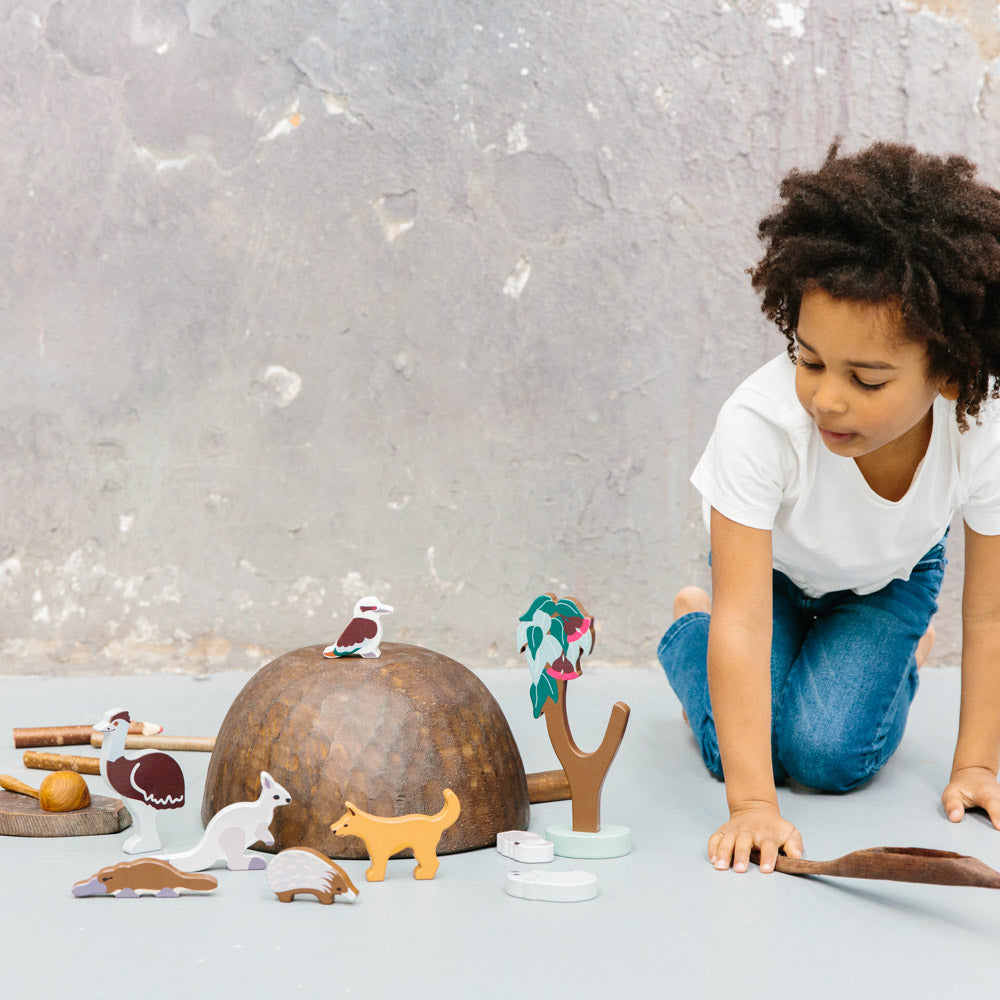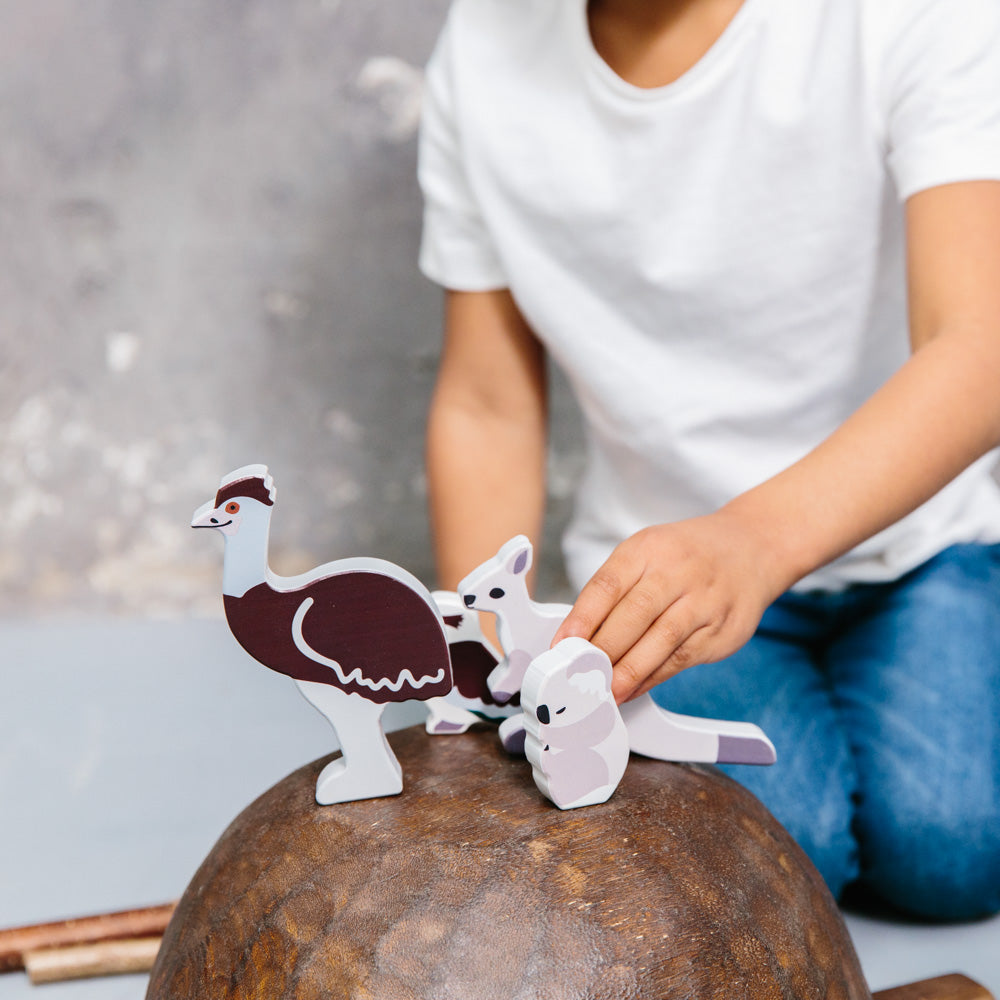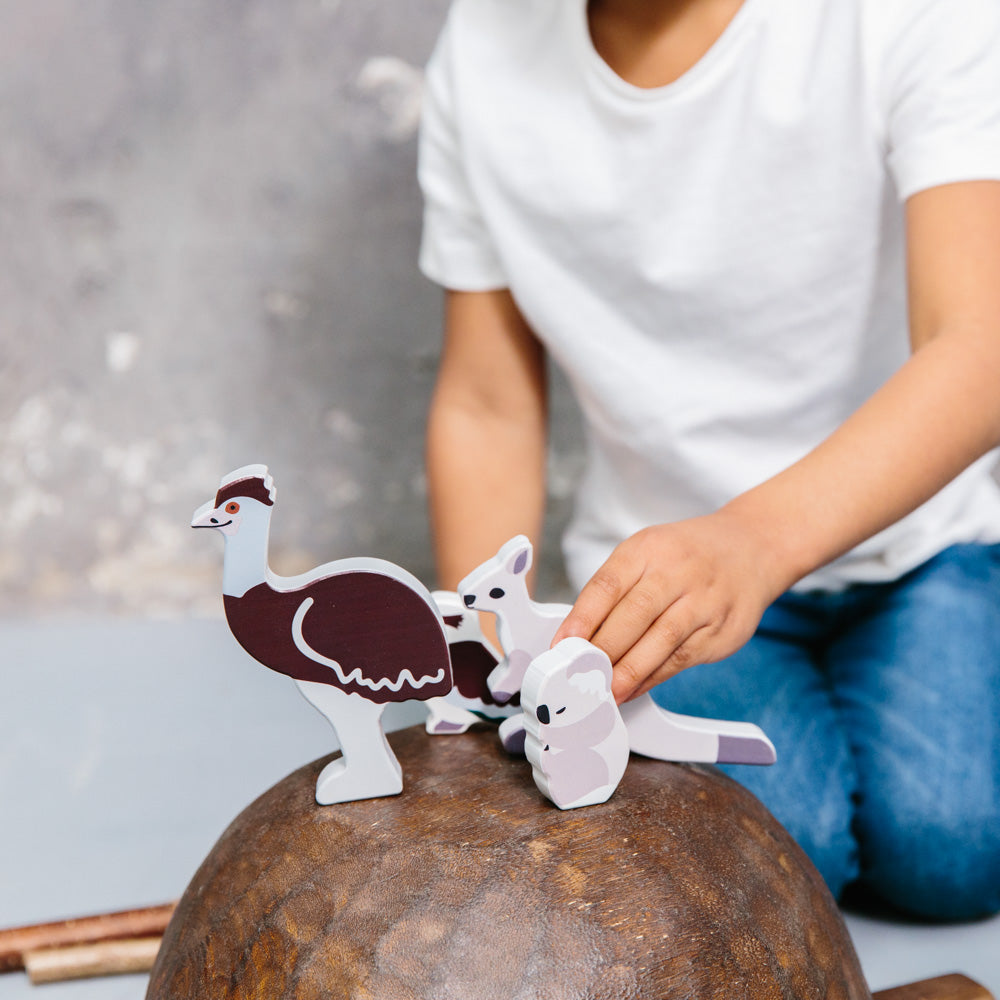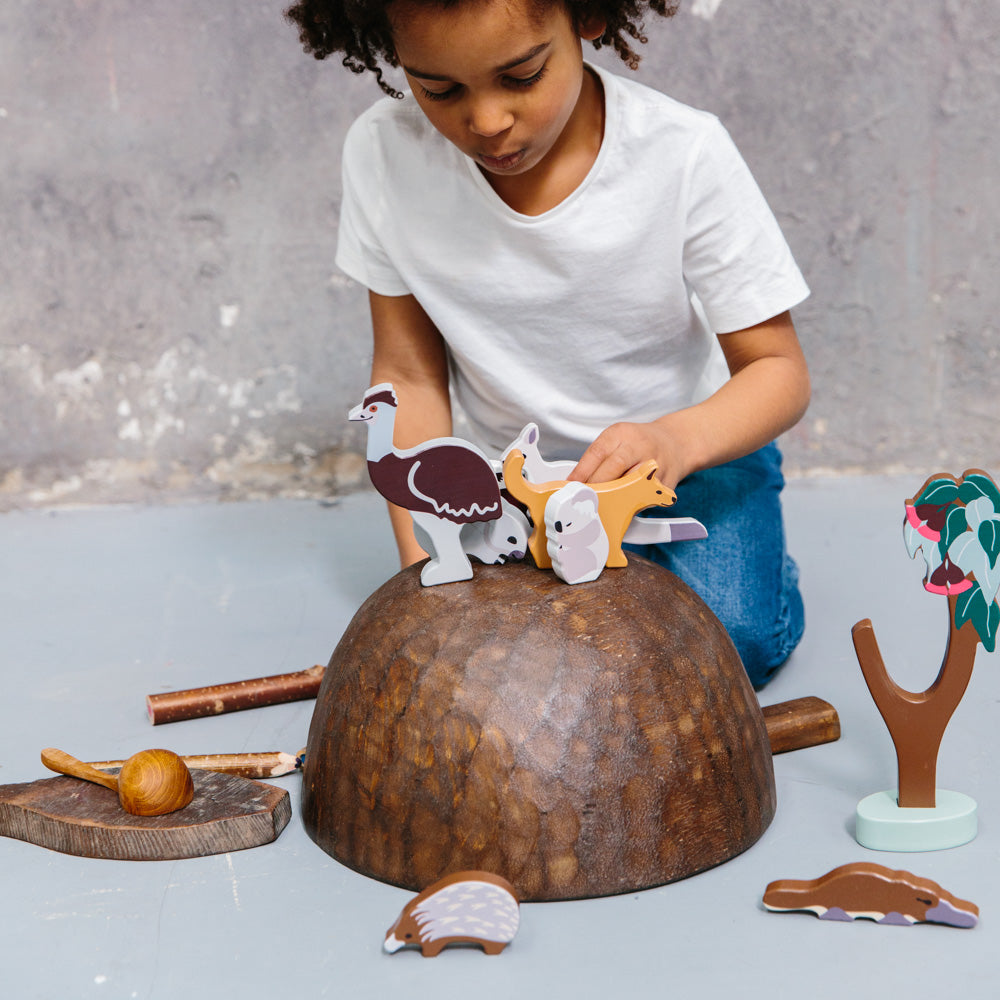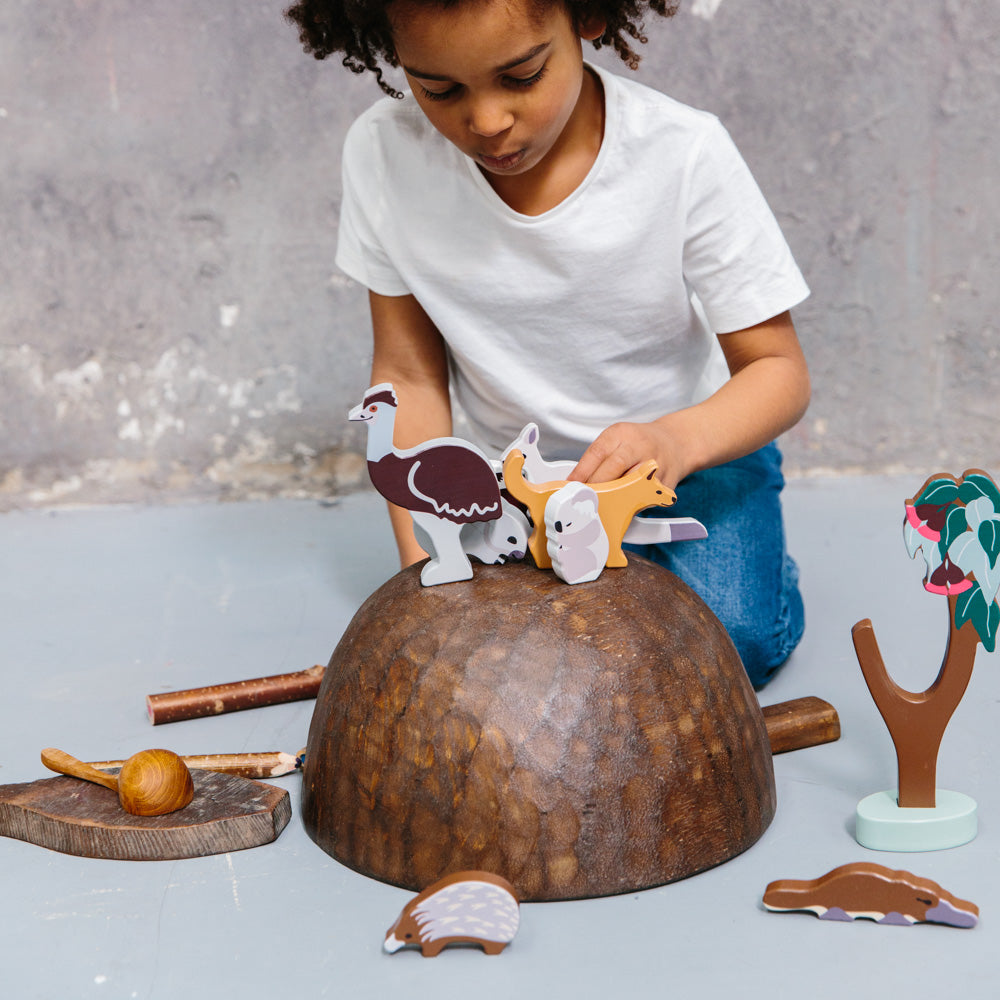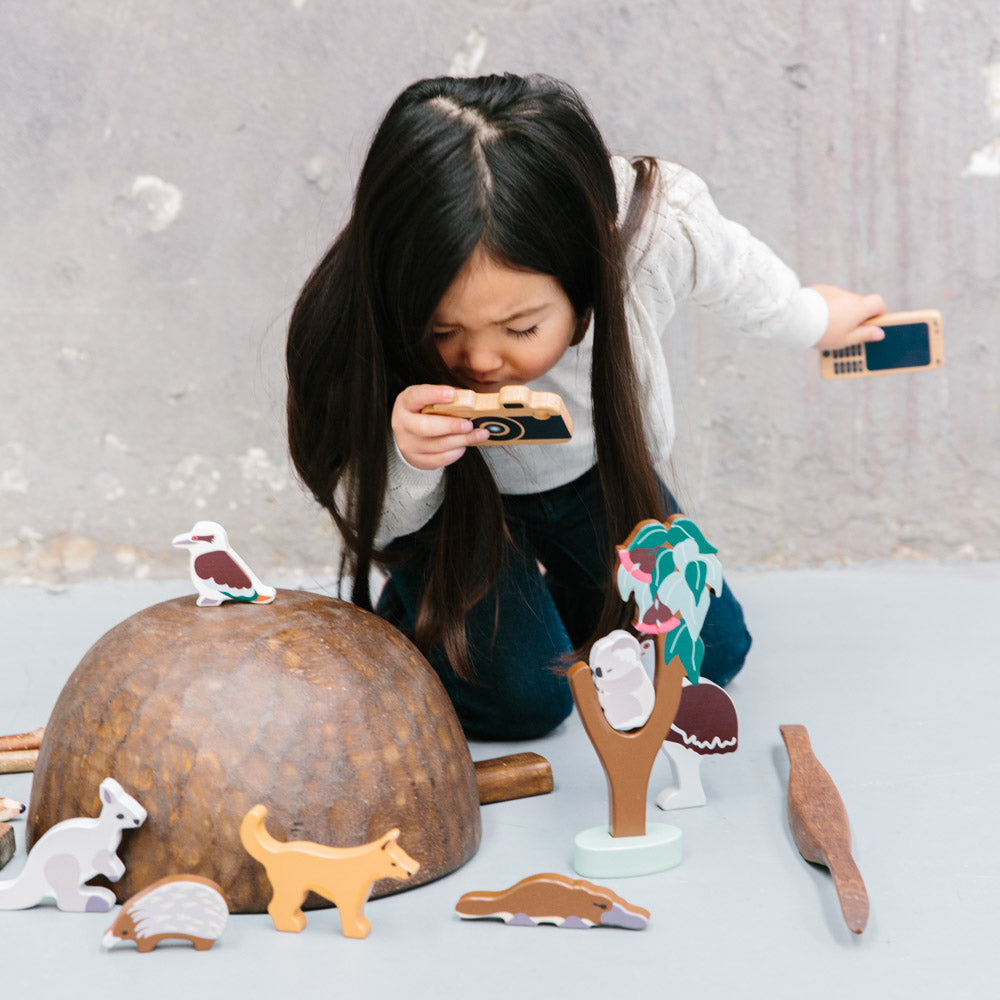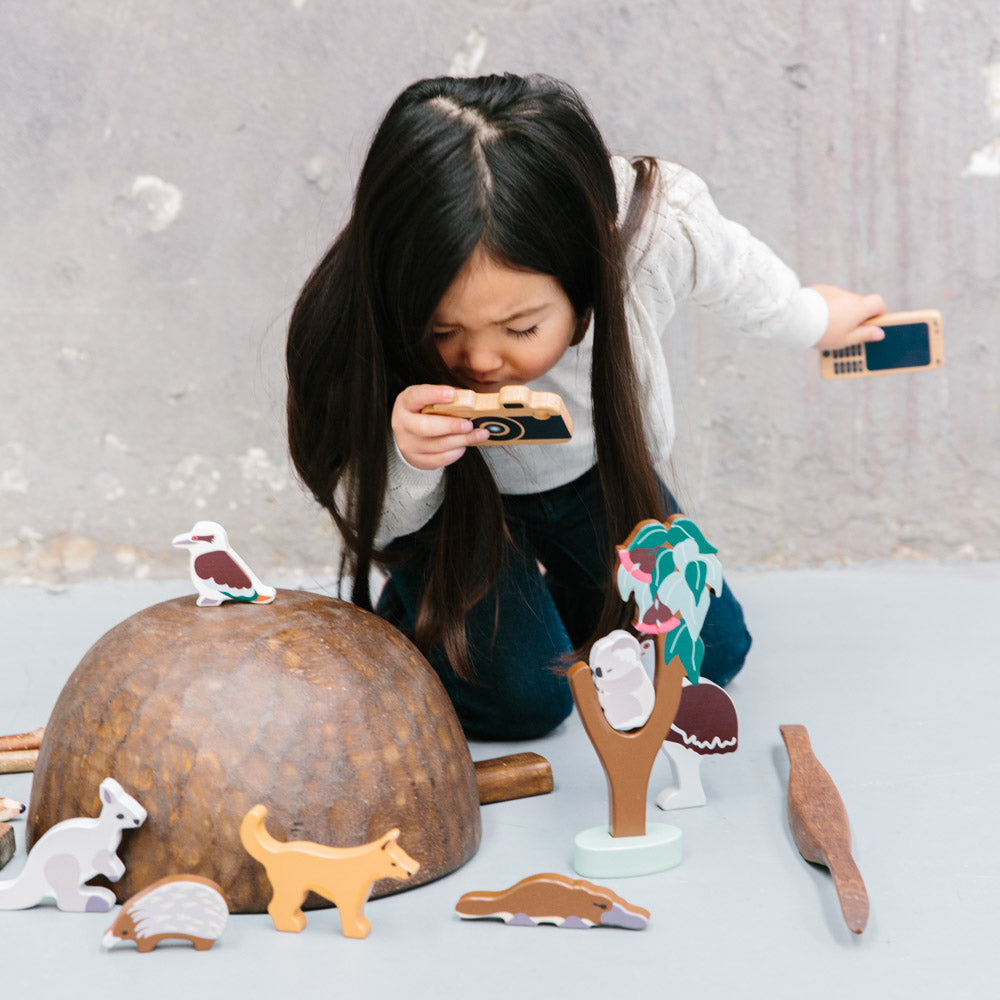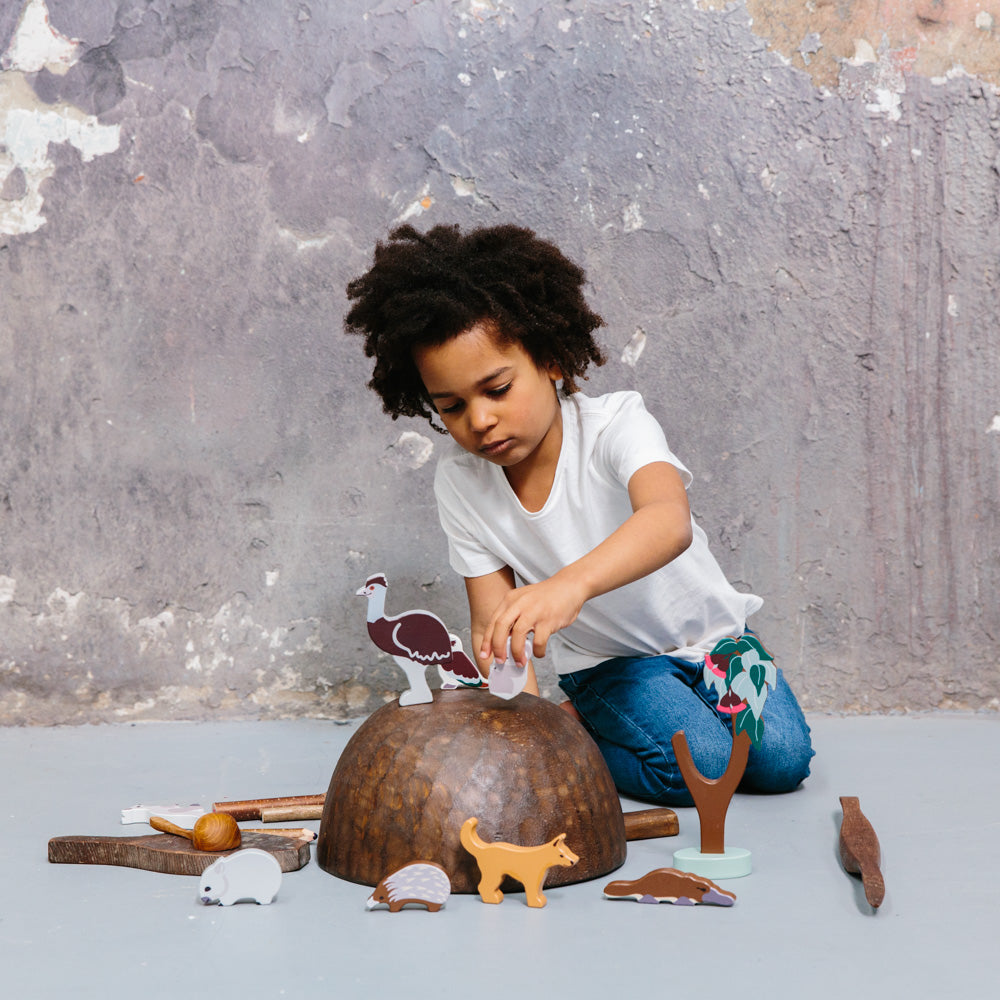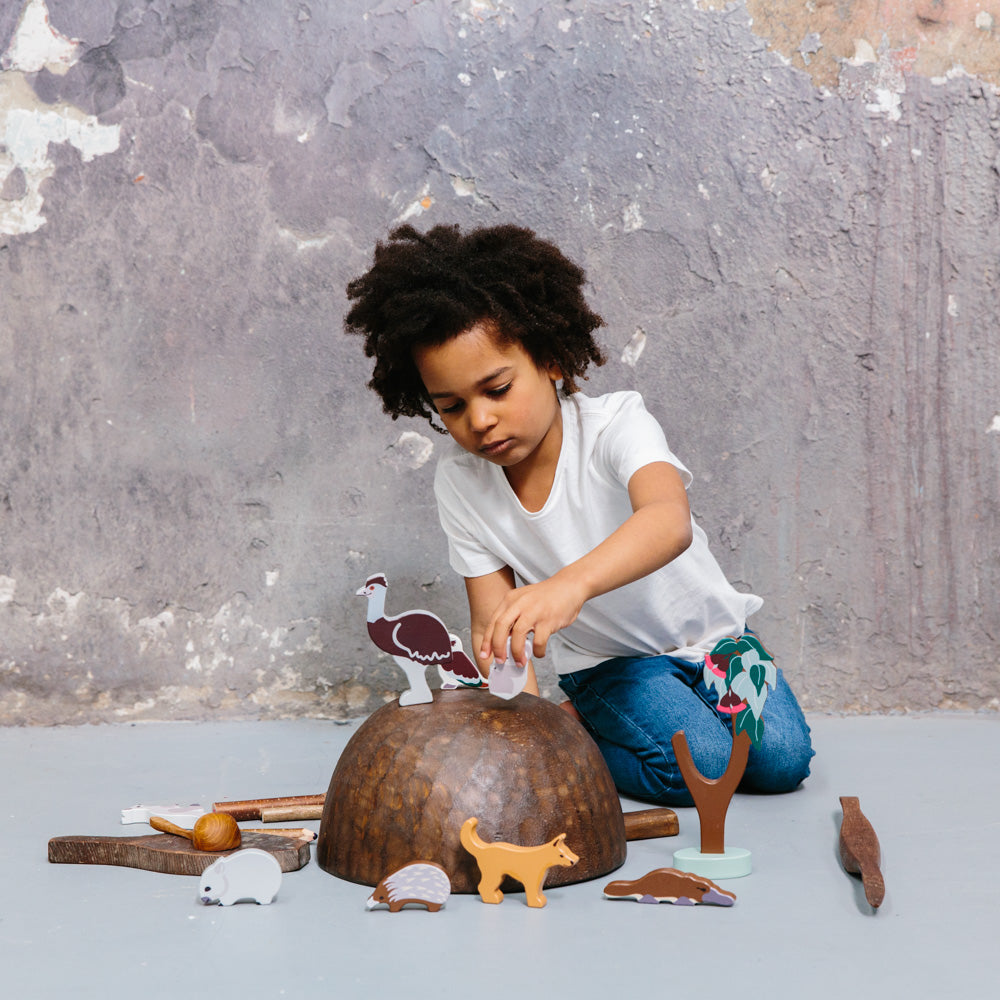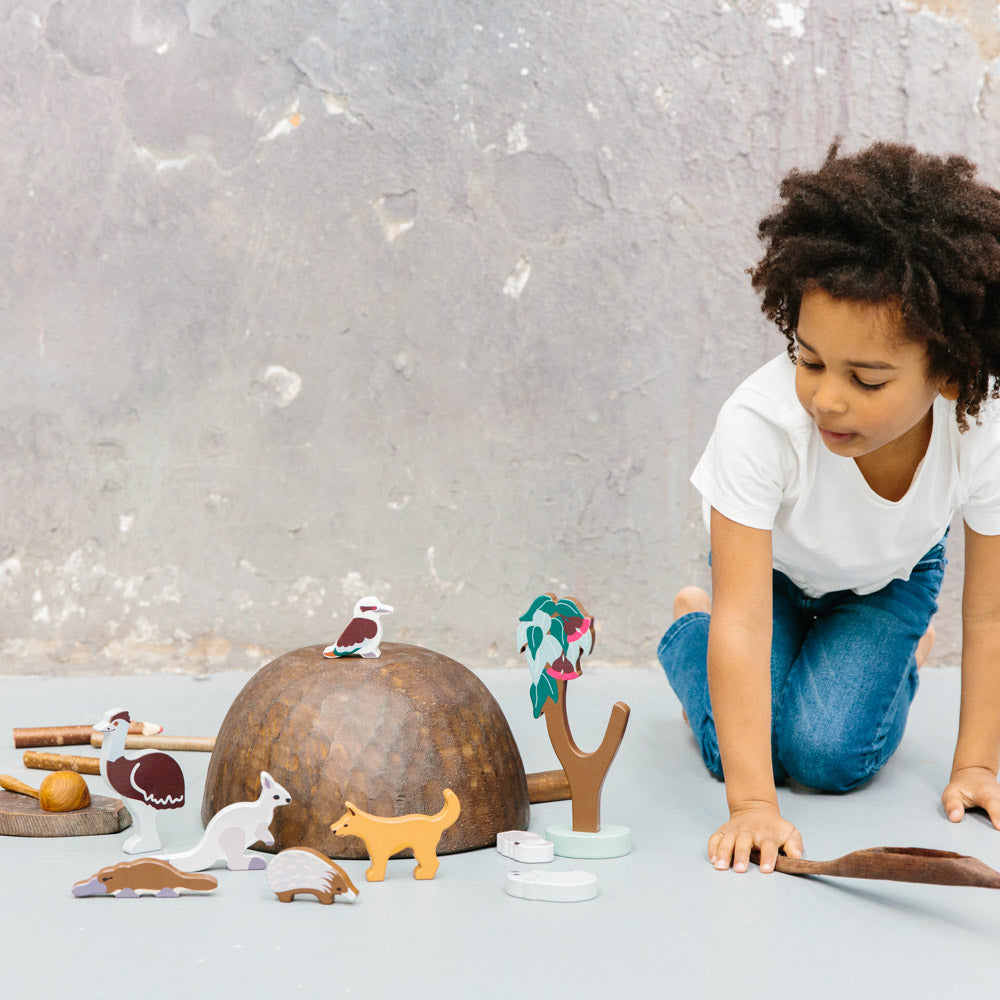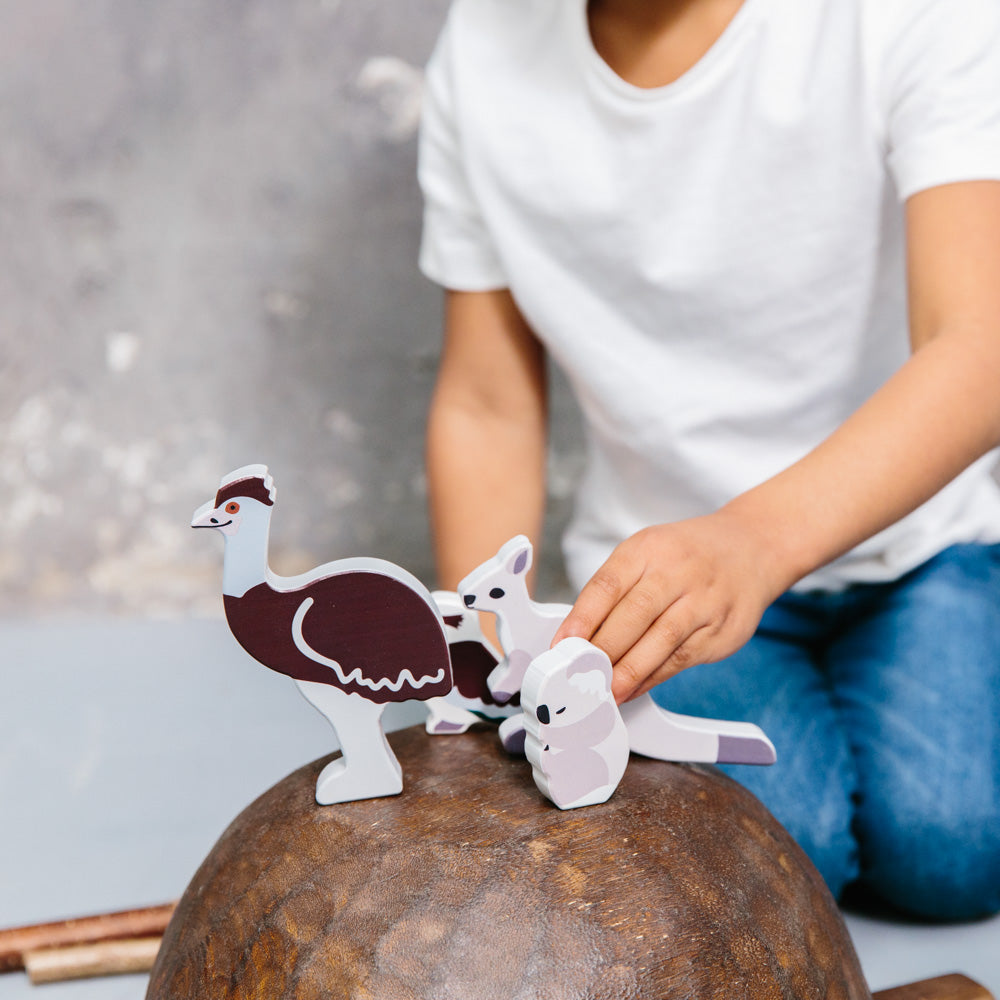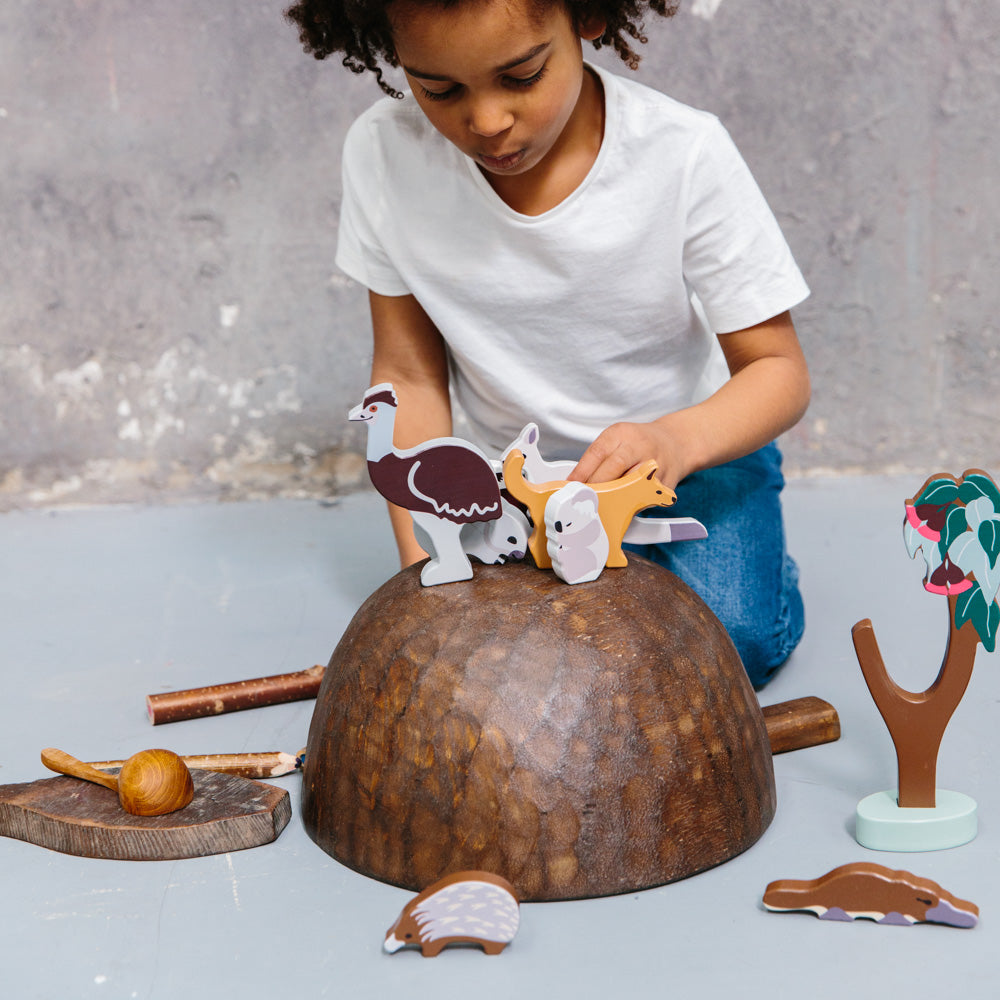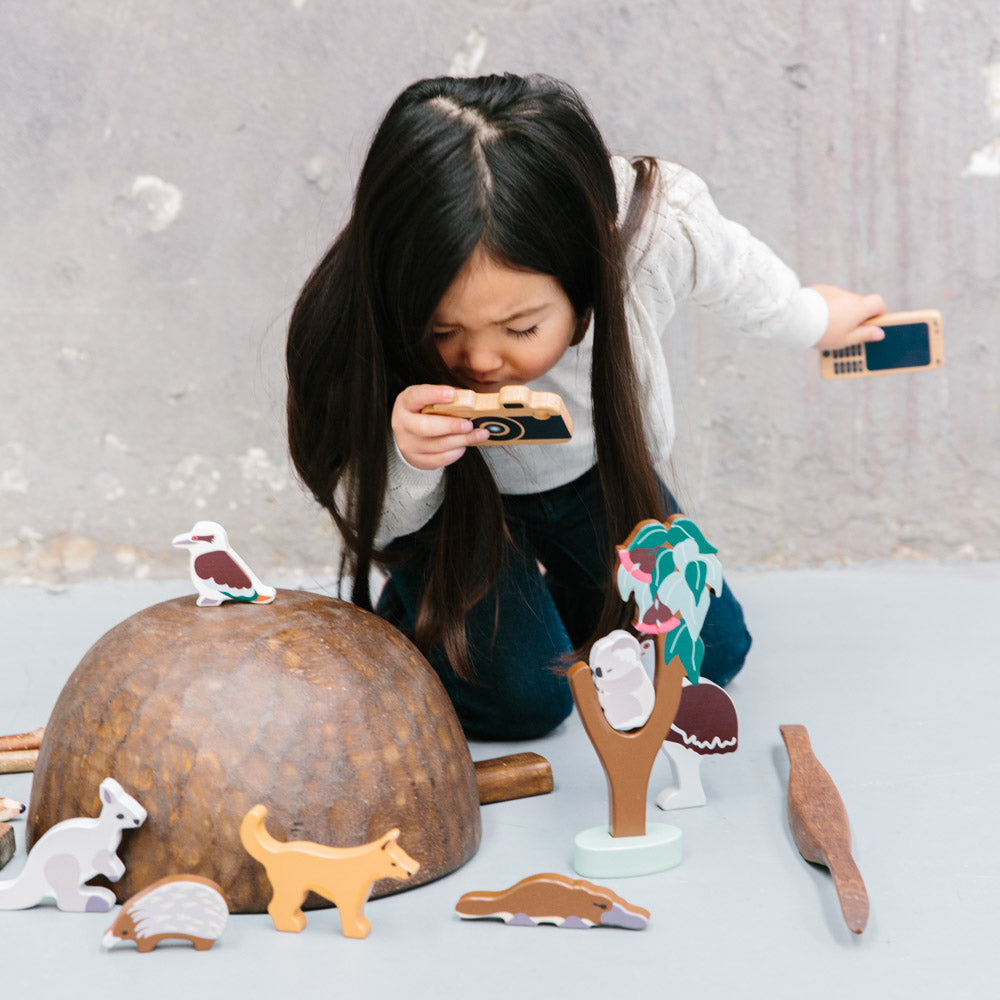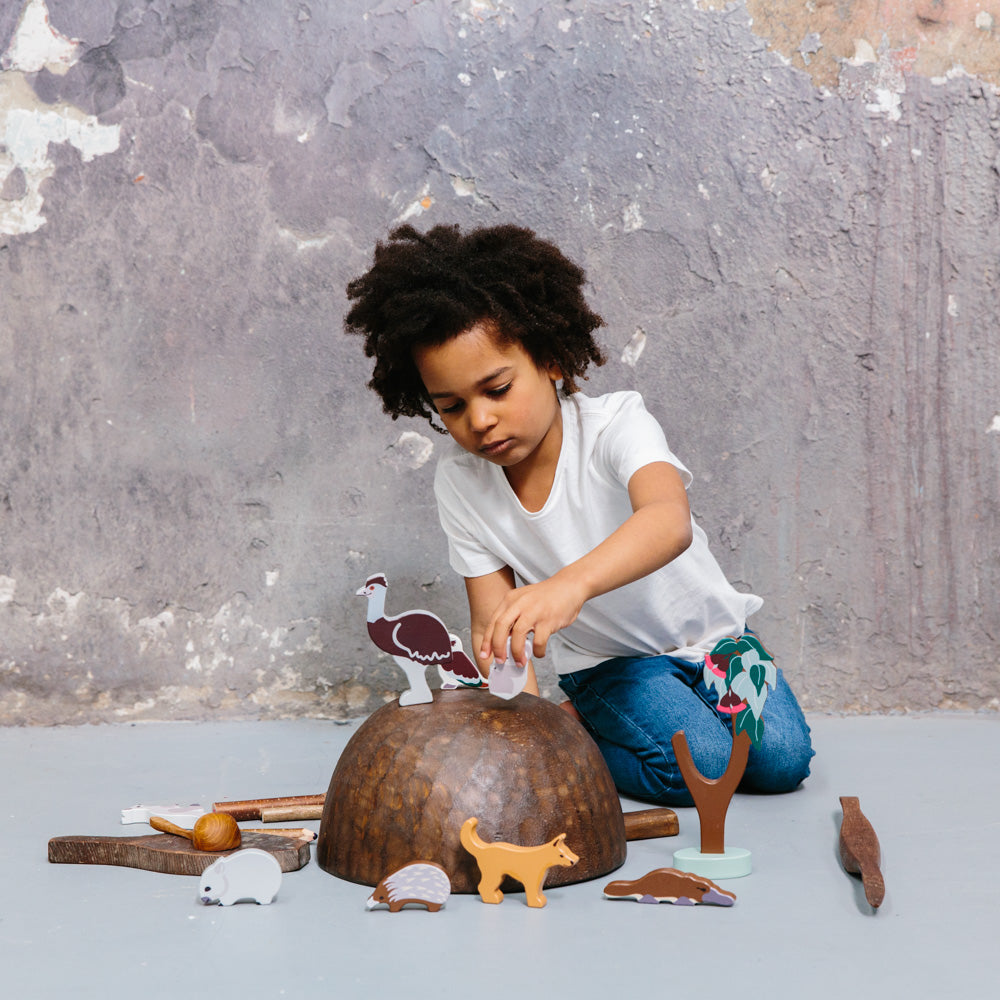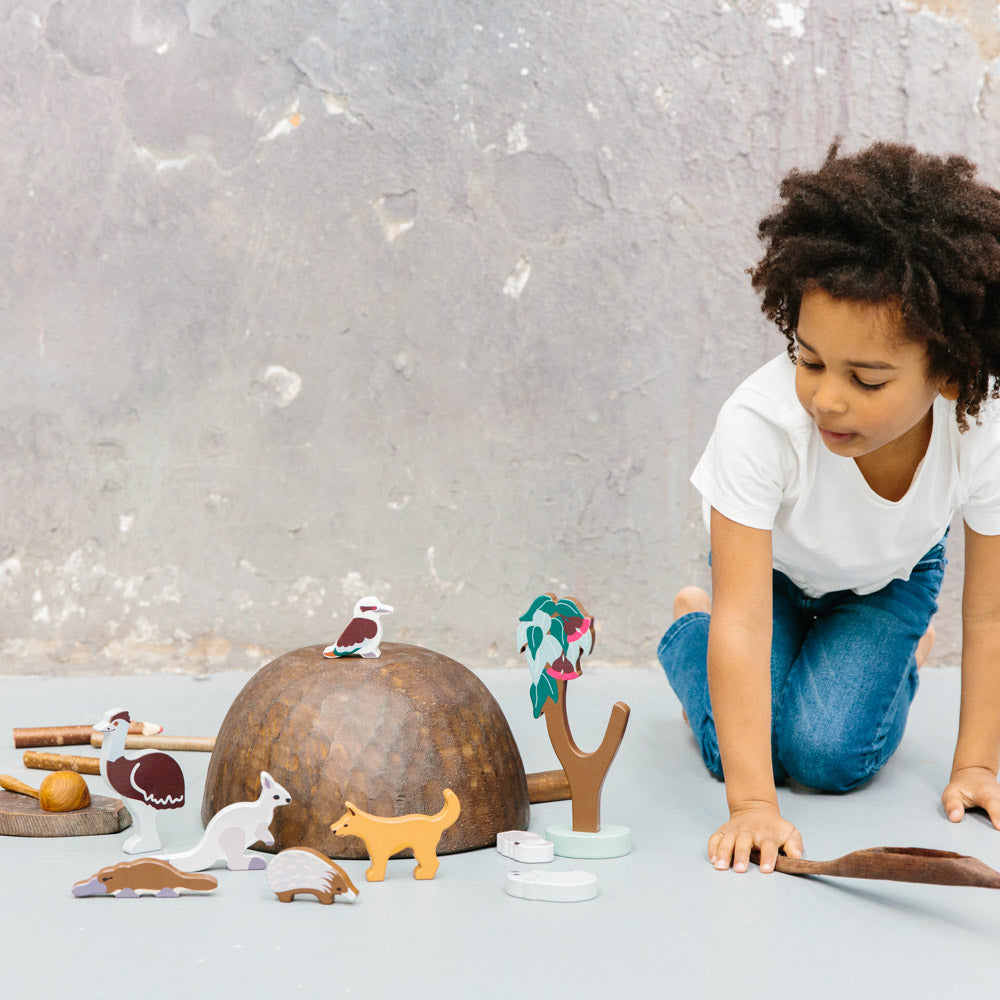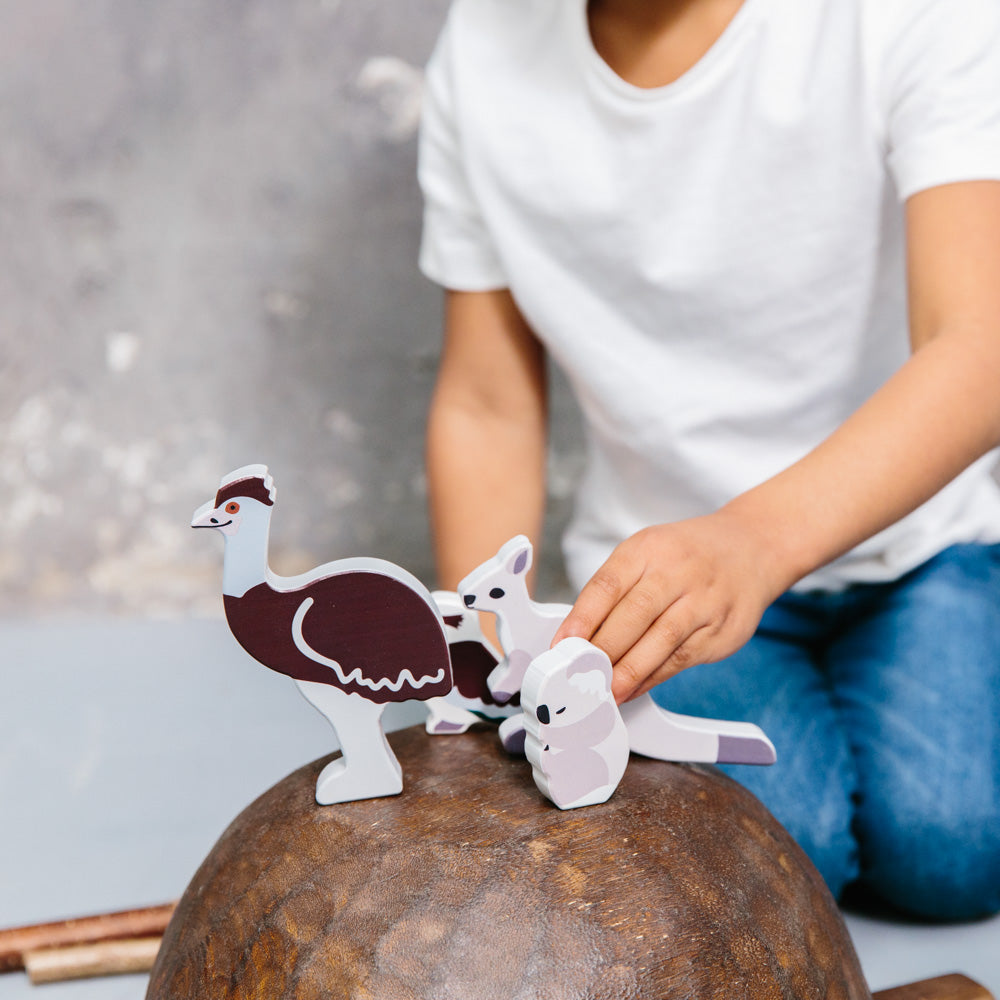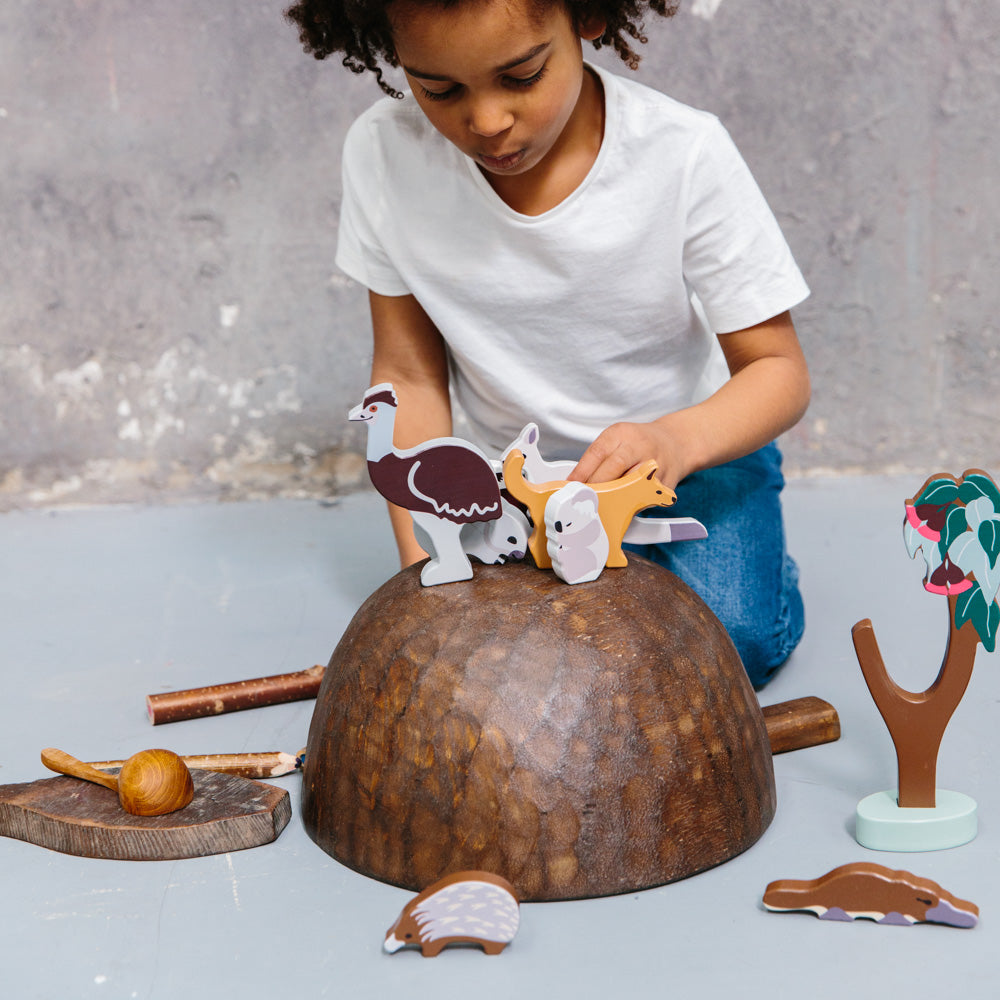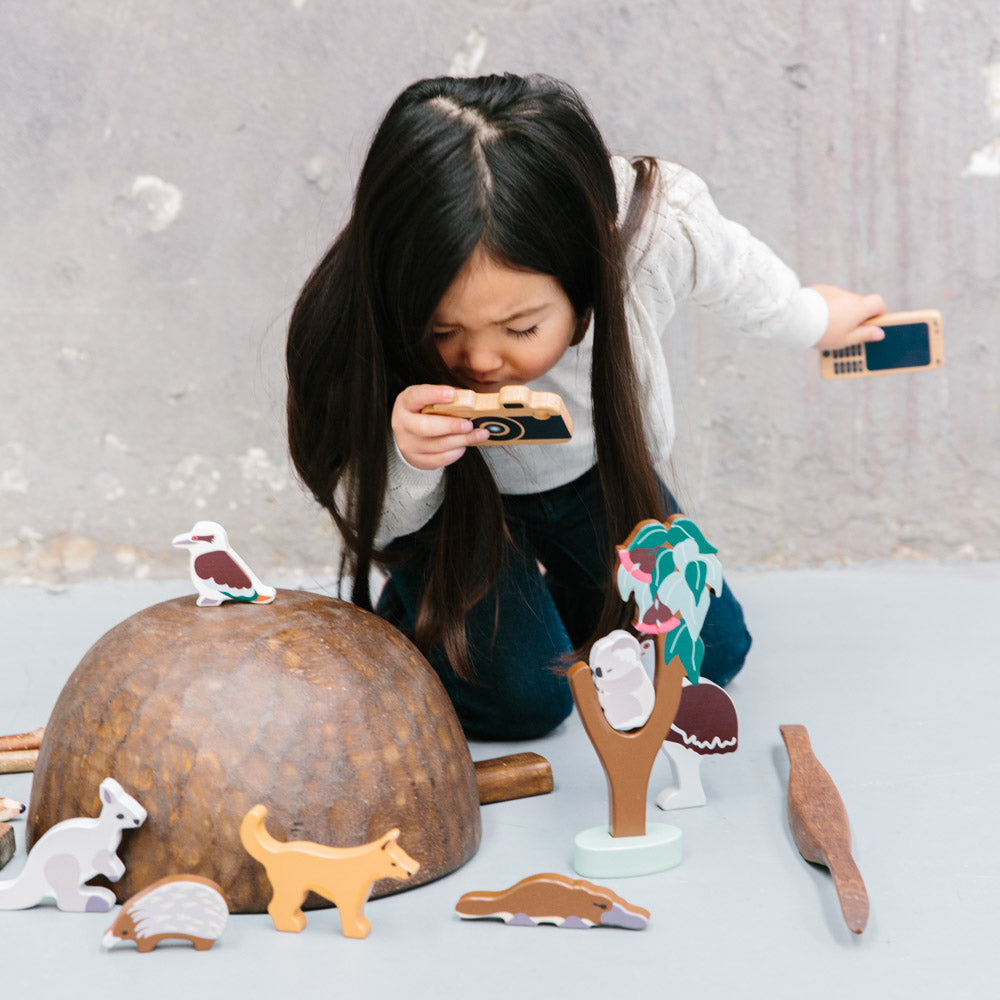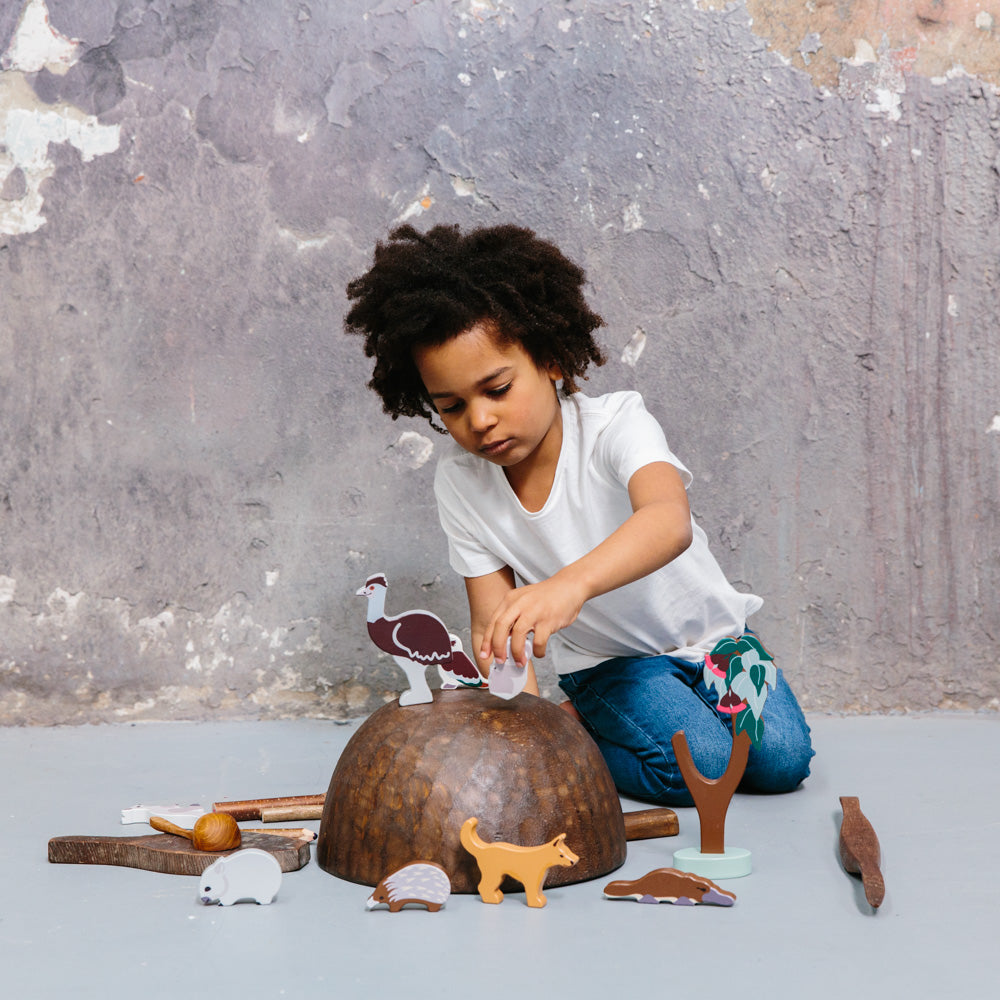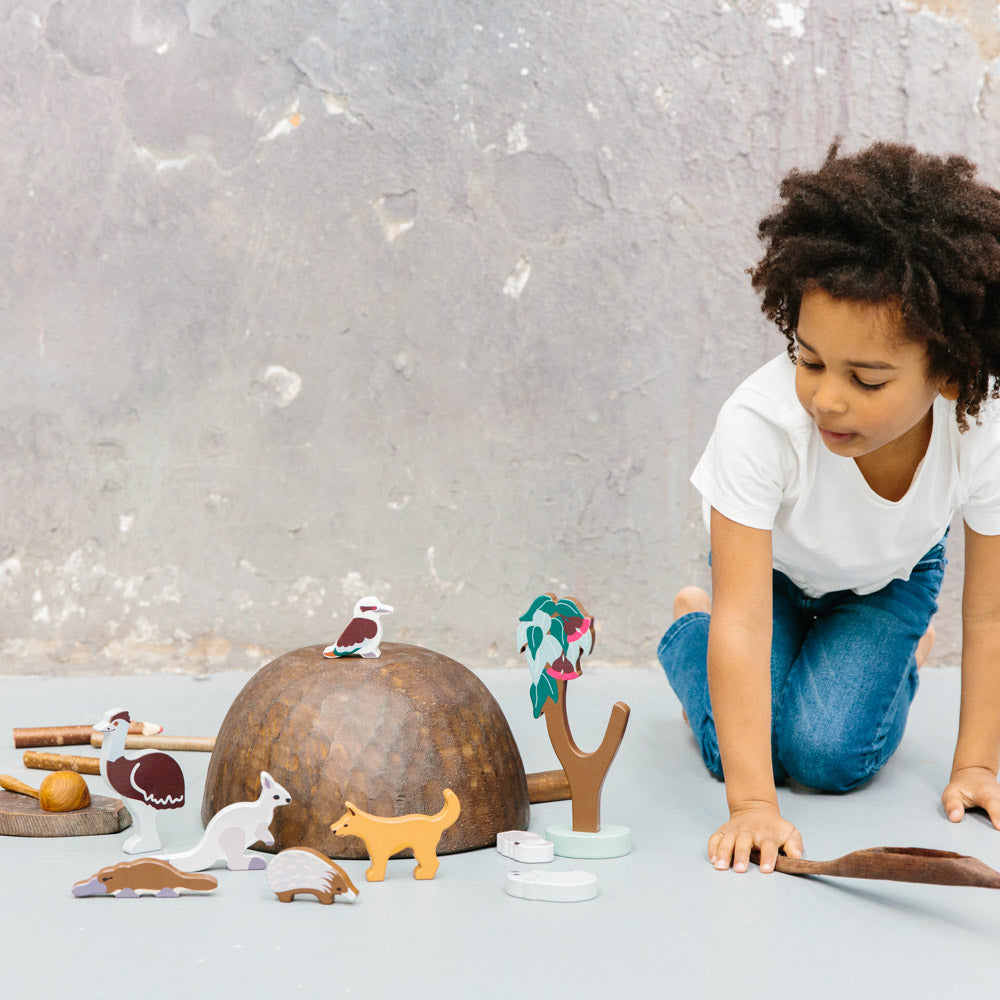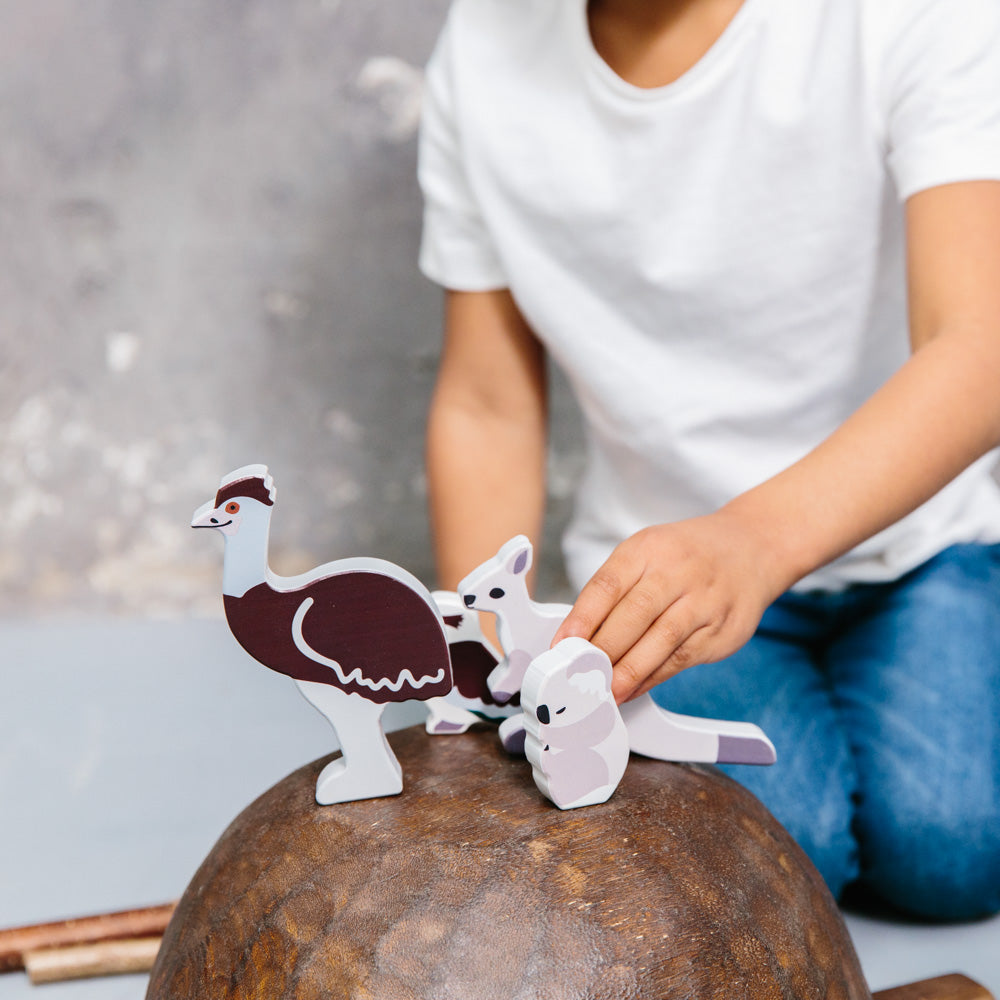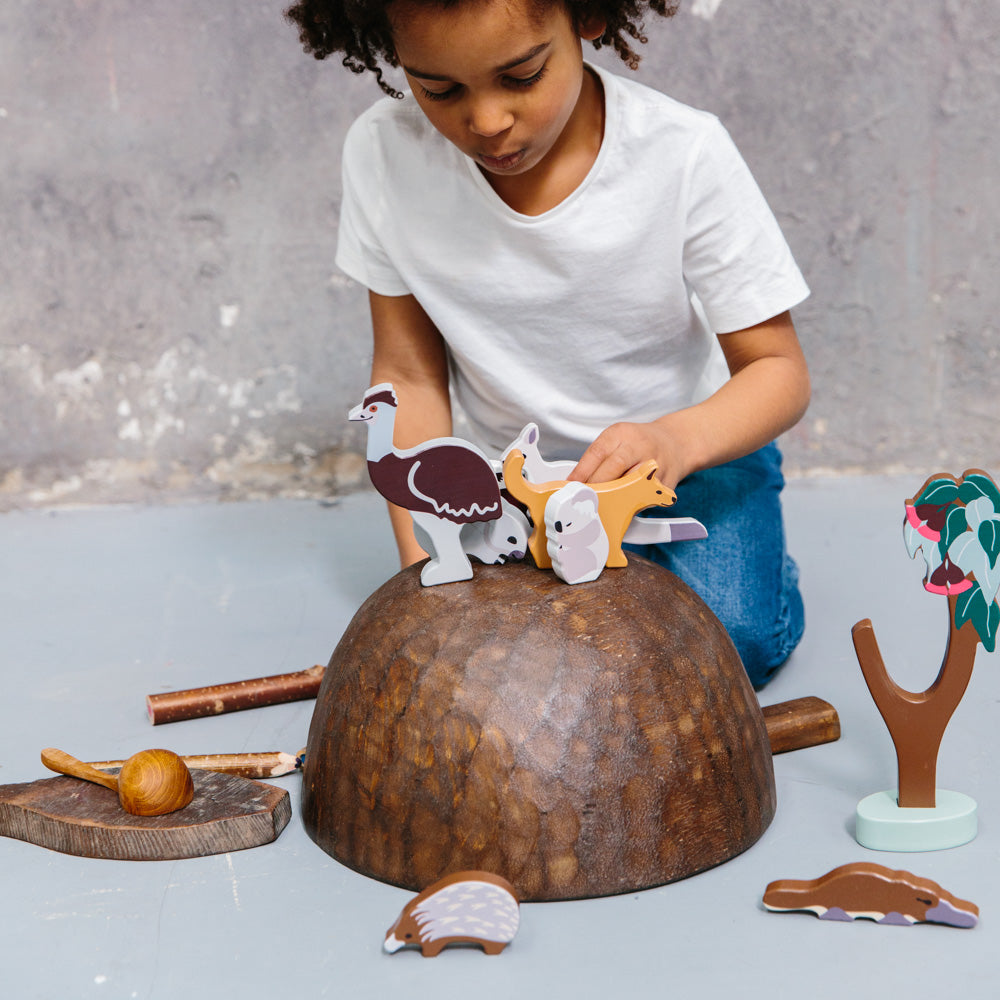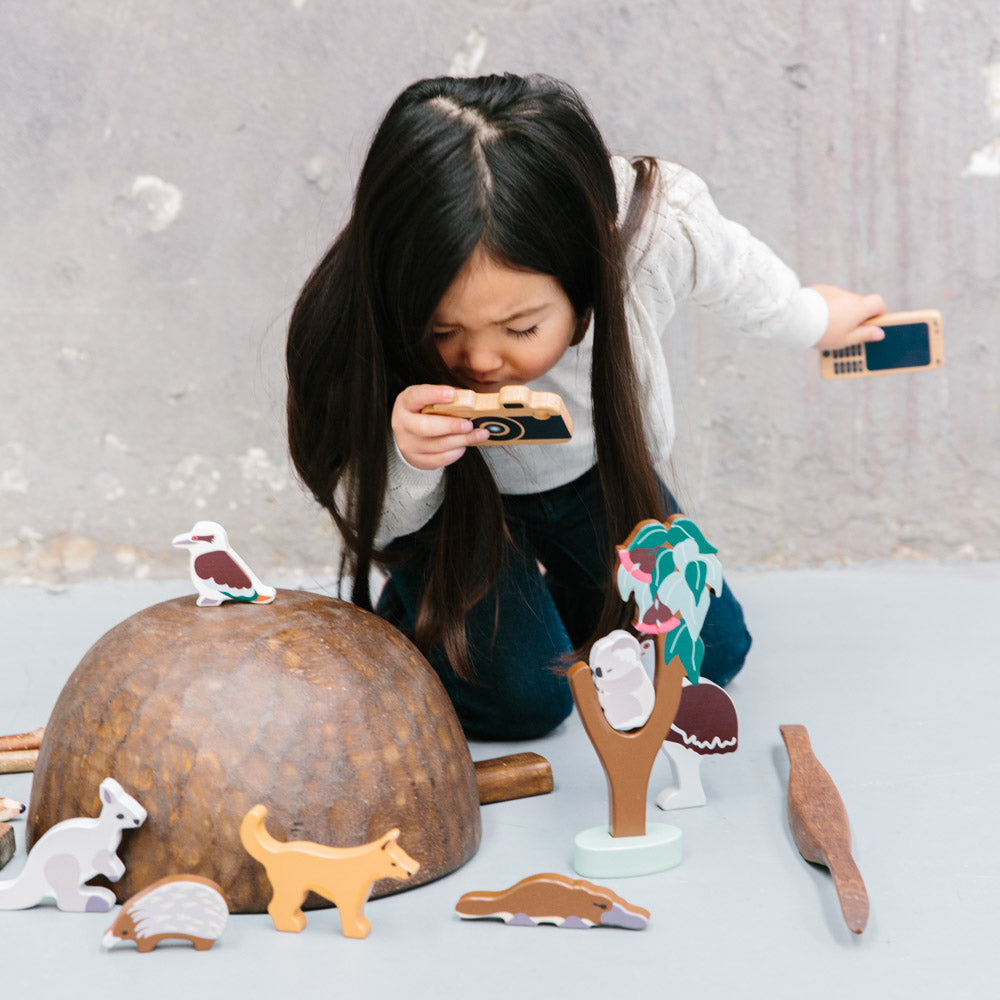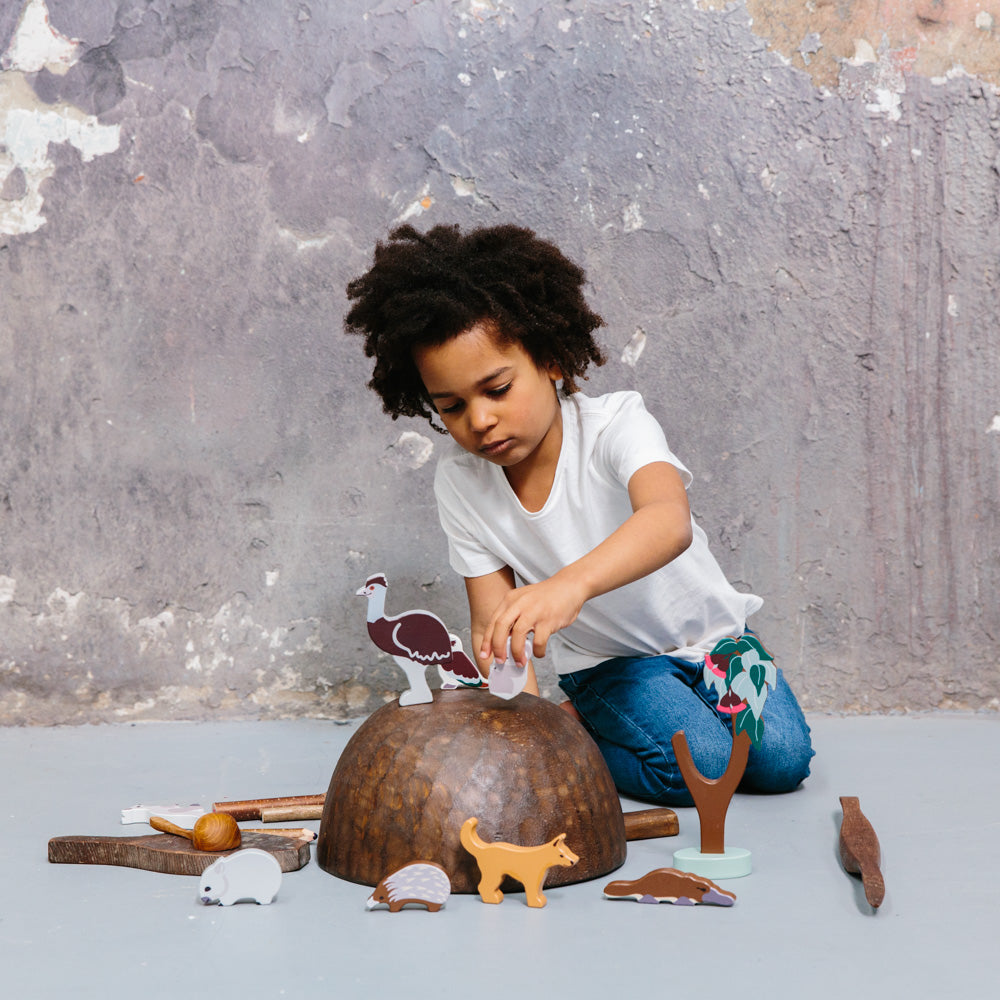 ICONIC TOY - AUSSIE ANIMALS
You know you're an Aussie Kid when you eat Vegemite on toast for brekkie (and can sing a little song about it) or if you know what it means to say "it's going straight to the pool room". To be an Aussie kid you have to have the real Aussie stuff and not the fleecy polar bear or the African elephant - those animals just don't exist here unless we see them in the Zoo. So we felt every Aussie kid should have a set of rare Aussie wood animals in their home to just simply play with, in honour of our unique flora and fauna.
One thing everyone knows about Australia is that it's home to some of the most interesting wildlife you might ever see.  From cuddly and cute to totally petrifying, the animals of Australia are certainly interesting and unique. And with such a huge variety we could not fit them all in this neat little box but tried to give you some of the most well loved and possibility well know Aussie animals.
Ages 3 years +
Complete with 1 x Gum Tree plus 8 native Aussie Animals including a Kangaroo, Platypus, Wombat, Emu, Kookaburra, Dingo, Echidna and a Koala who loves to sleep snug in a tree!
24cm (L) x 10cm (W) Box
Designed to comply with Australian toy standards with non-toxic paint 
Comes packaged in a beautiful cardboard box
Make Me Iconic own the © copyright of this toy
NOT to be used with water or any liquid which is standard for any wooden toy. This is a pretend play toy only.
Shipping is FREE on AUS orders over $100. Yay! - Standard shipping Australia-wide is $15 - International Shipping is calculated at checkout Click here for further information.
Note: these shipping charges applies only to our online retail customers only (not wholesale accounts)