FREE shipping over $130. Express Shipping Available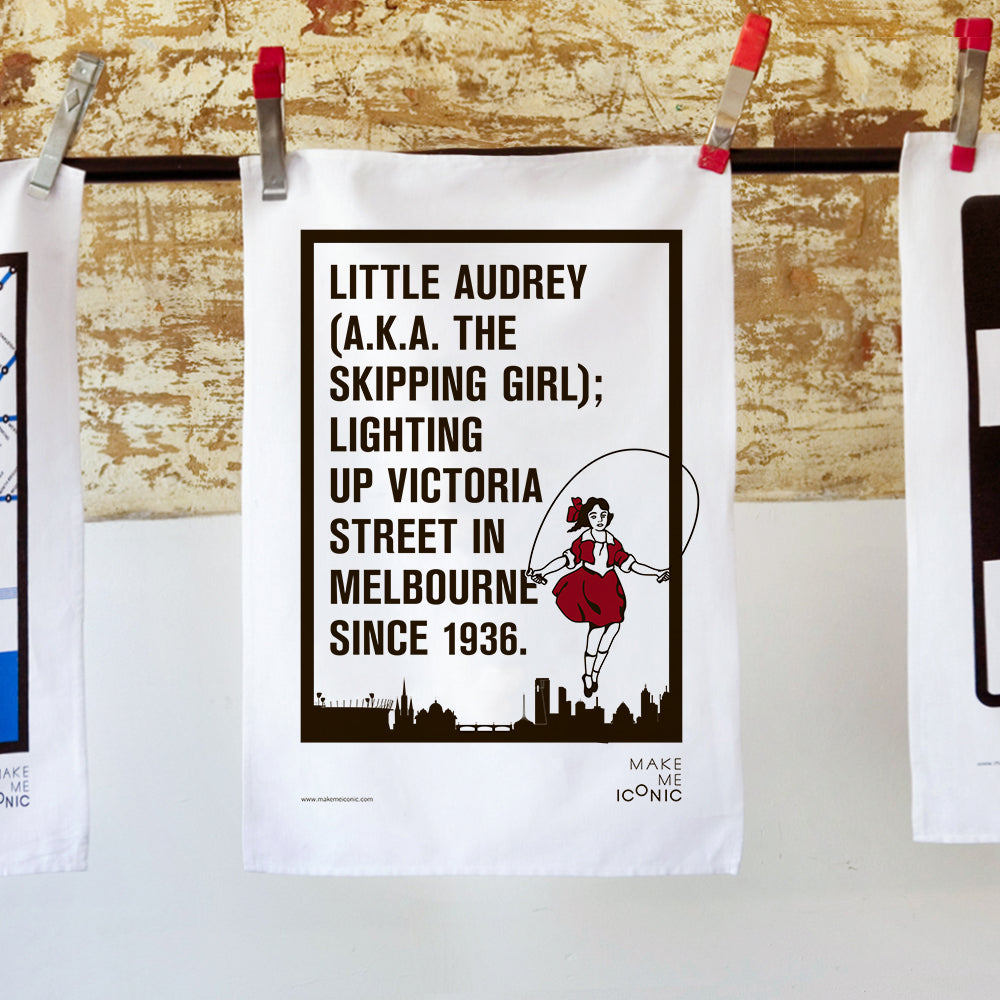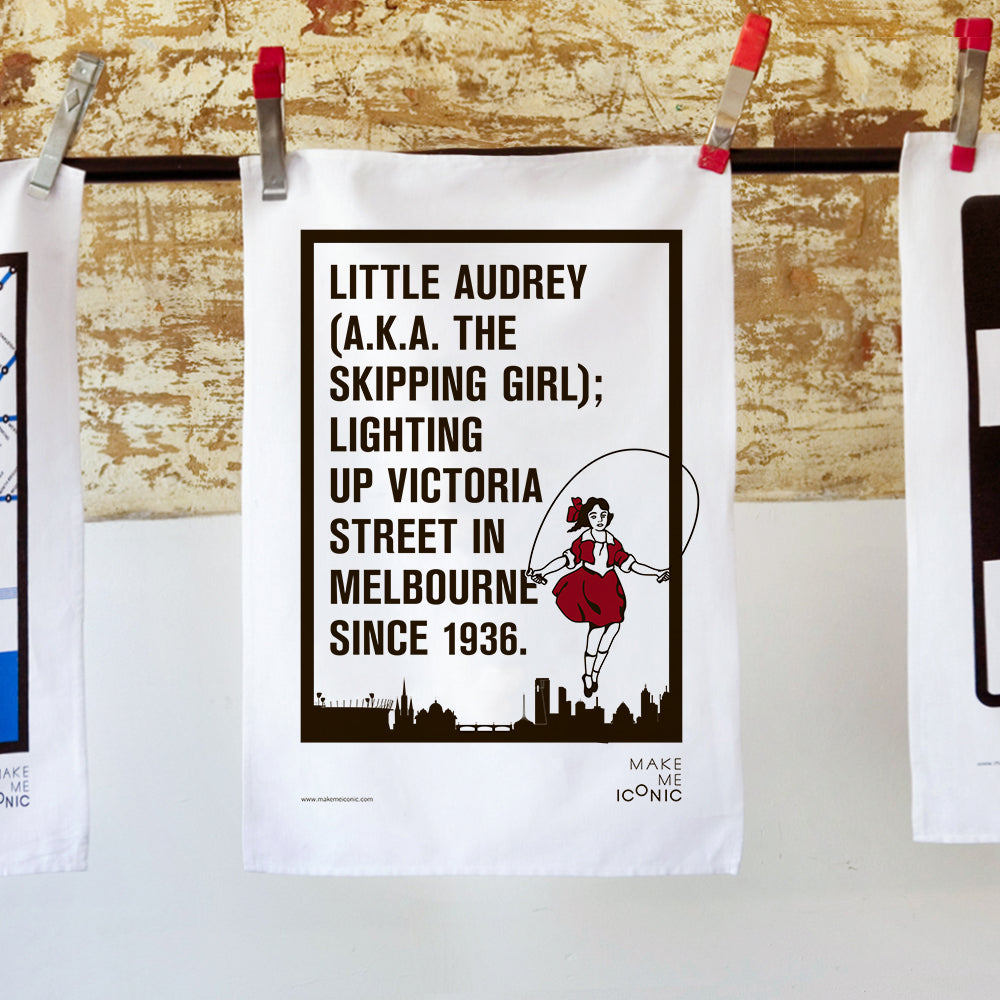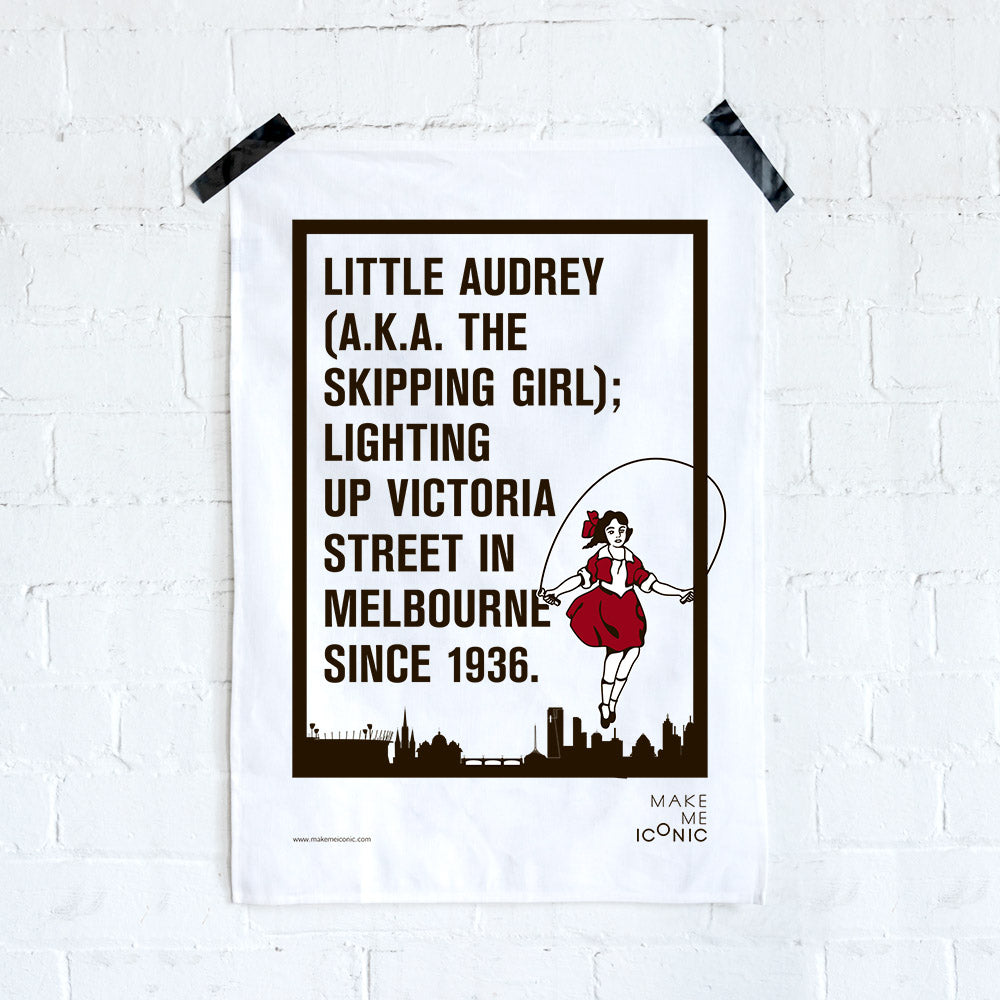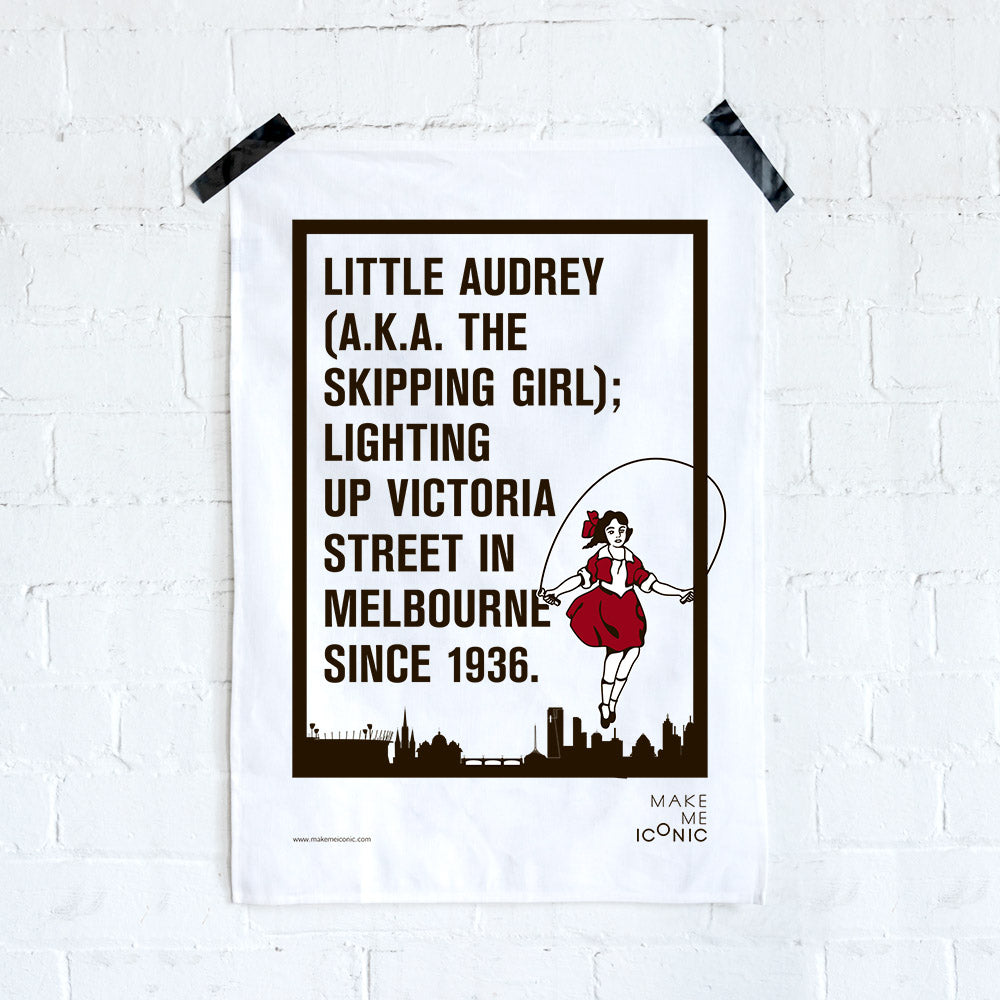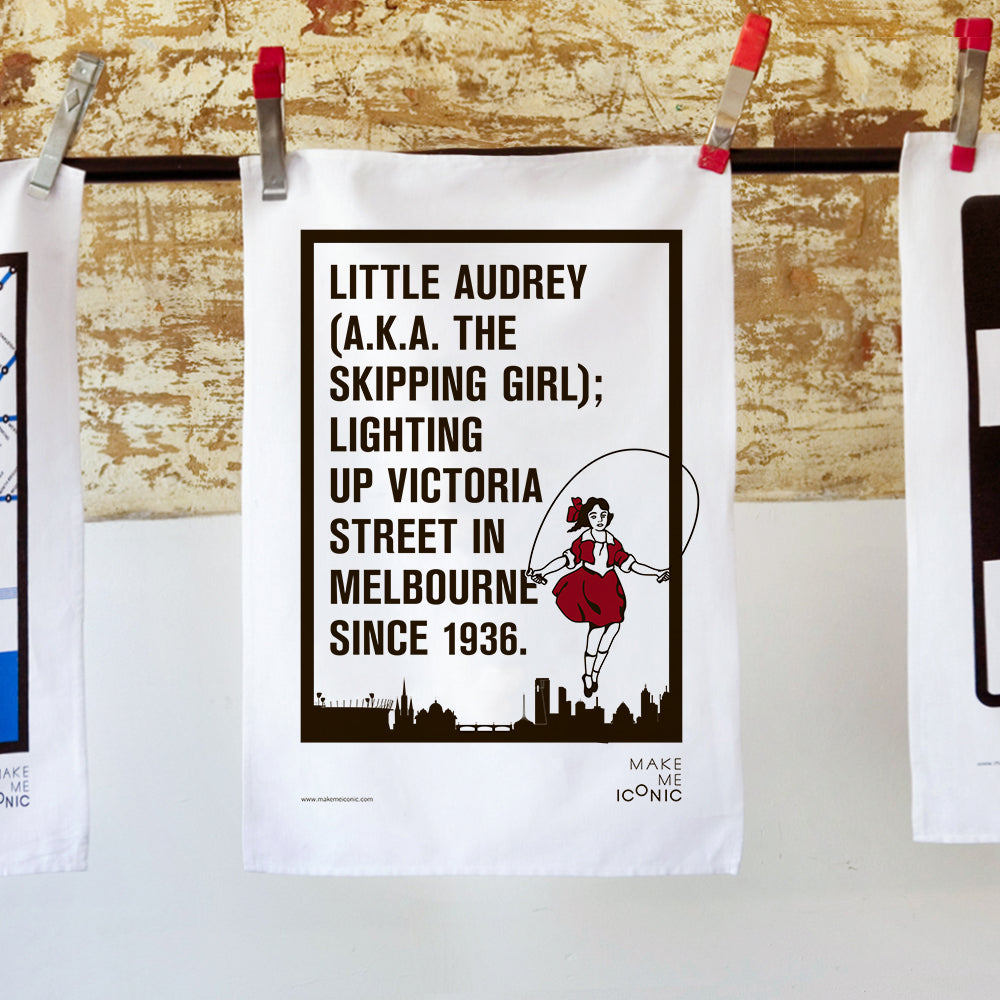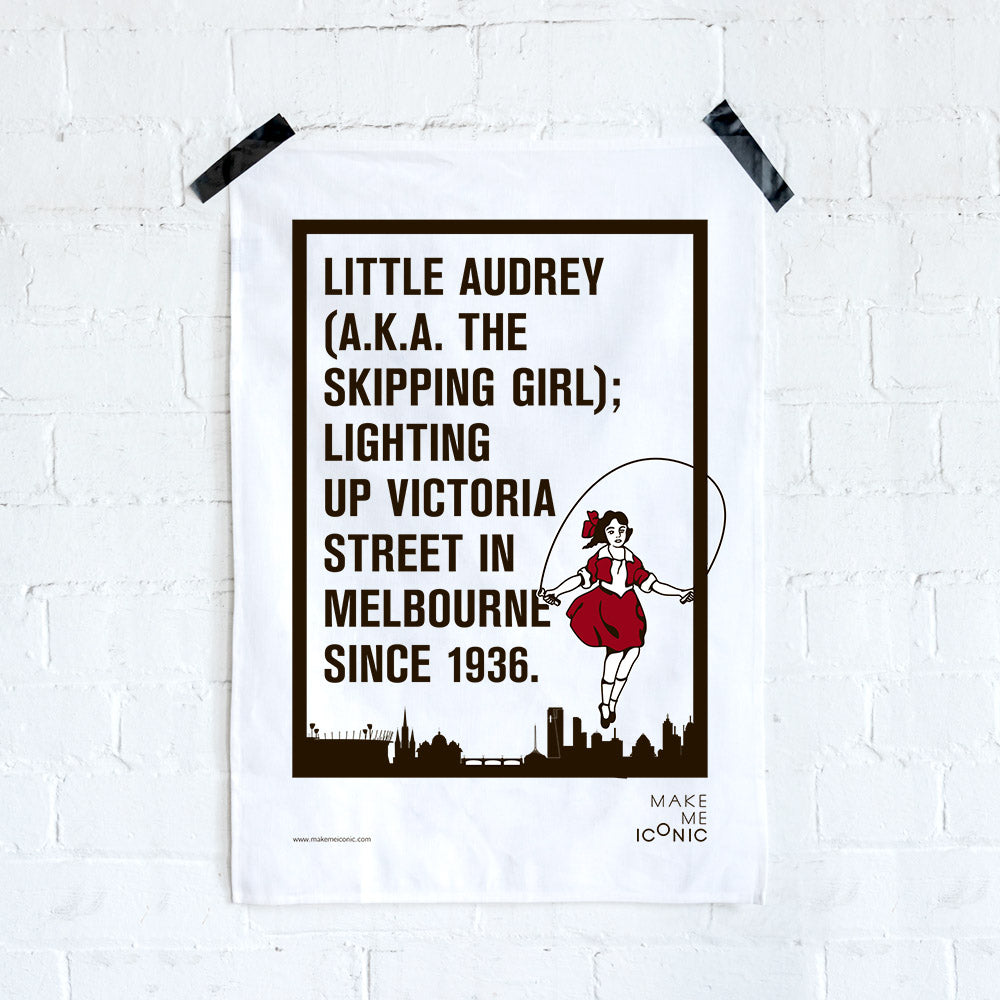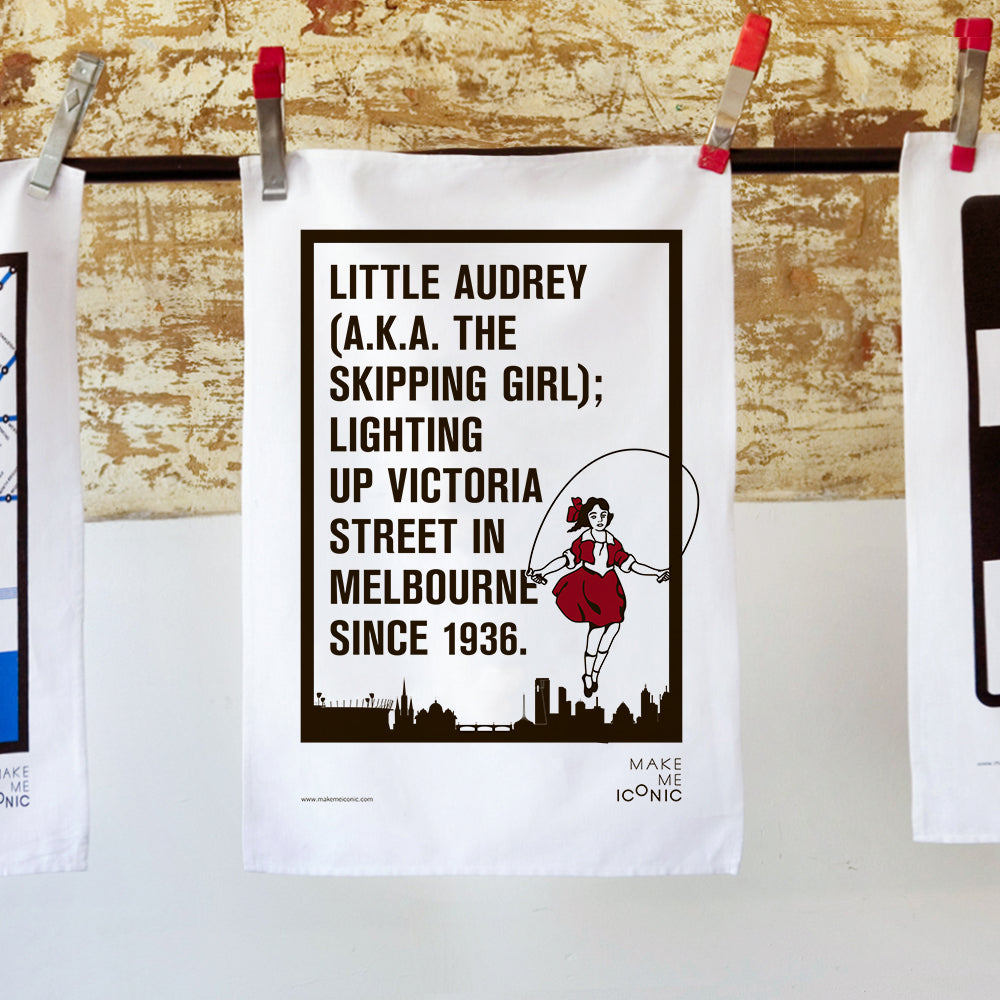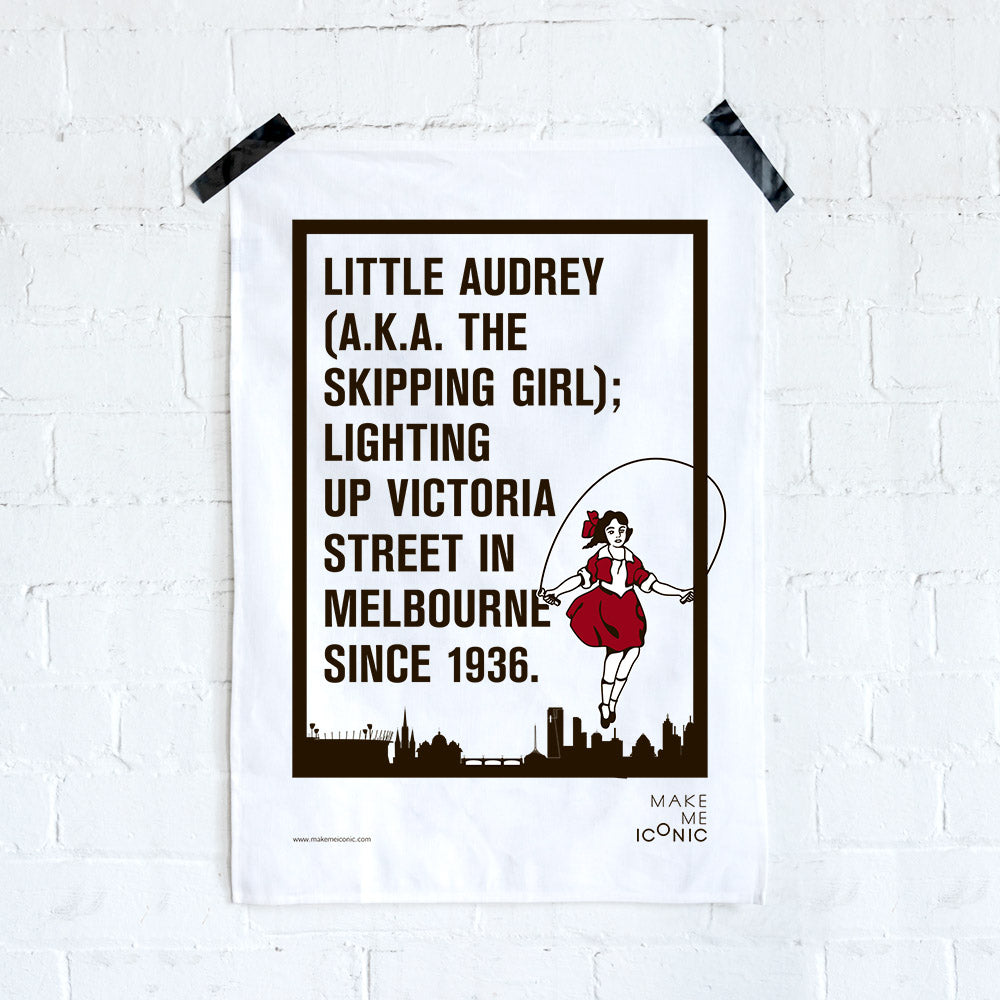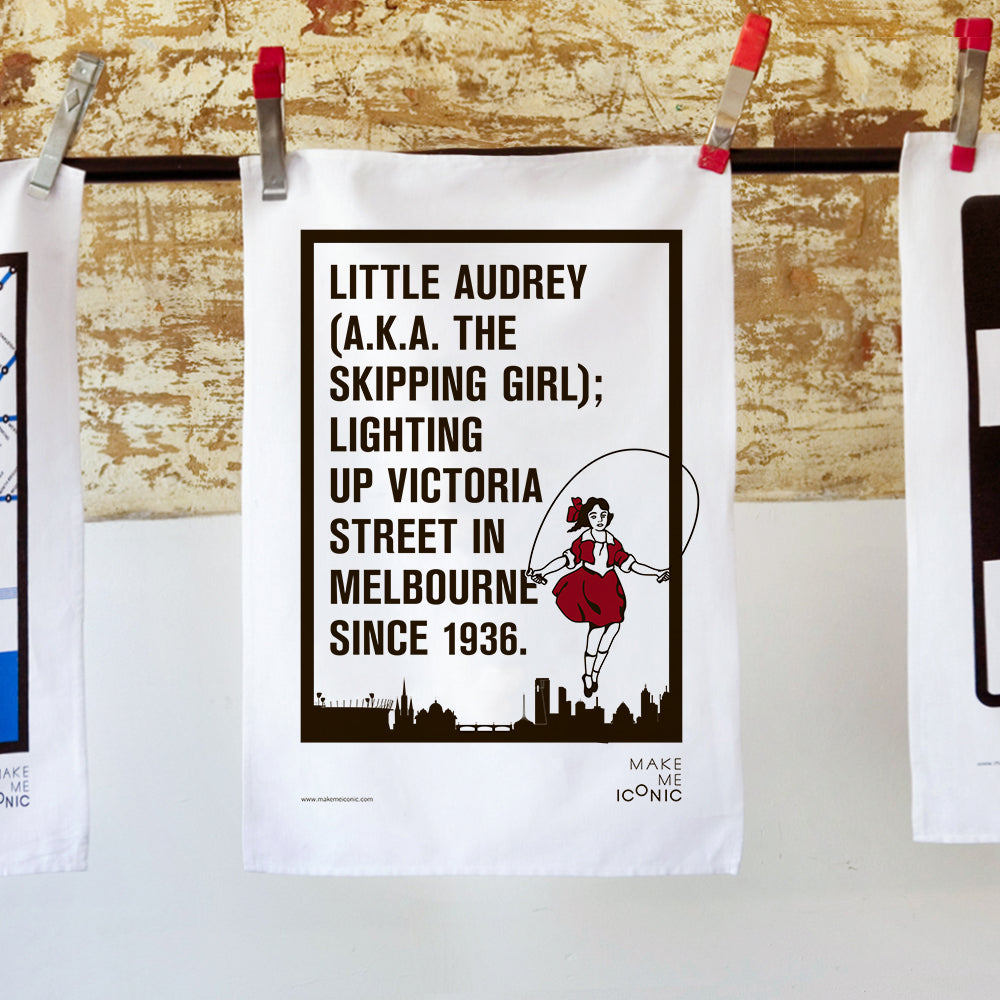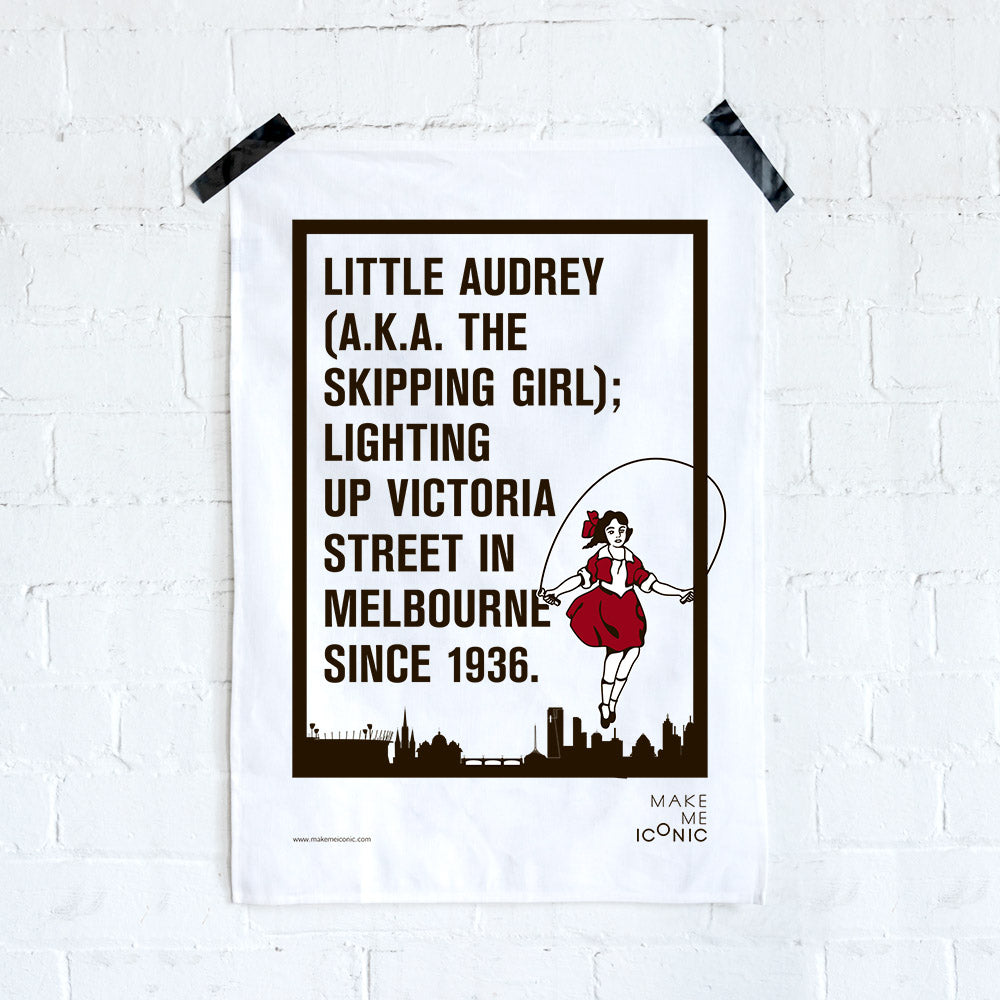 ICONIC TEA TOWEL - SKIPPING GIRL
Little Audrey (aka the Skipping Girl) has been a fixture of the Melbourne skyline since the '30s. Originally designed for Skipping Girl vinegar she was brought to life as one of Melbourne's first neon signs in 1936. The original sign was replaced in 1970 but fell into disrepair and was switched off in 2001. Following a public appeal she has been resurrected and is once again illuminating Victoria Street in Abbotsford. Little Audrey has truly skipped her way to official icon status.
We love Melbourne so much we decided to bring back our classic Audrey tea towel to prove our loyalty to this beloved City. This gorgeous tea towel that will look fabulous in any kitchen or even stretched on a canvas and framed.
Printed on a 50% Linen & 50% Cotton tea towel
Finished flat size 45cm (W) x 66cm (L)
These tea towels are hand-folded, and then beautifully tied with string and a Make Me Iconic tag Designed in Australia & printed locally in Melbourne
Shipping is FREE on AUS orders over $100. Yay! - Standard shipping Australia-wide is $15 - International Shipping is calculated at checkout Click here for further information.
Note: these shipping charges applies only to our online retail customers only (not wholesale accounts)