FREE shipping over $130. Express Shipping Available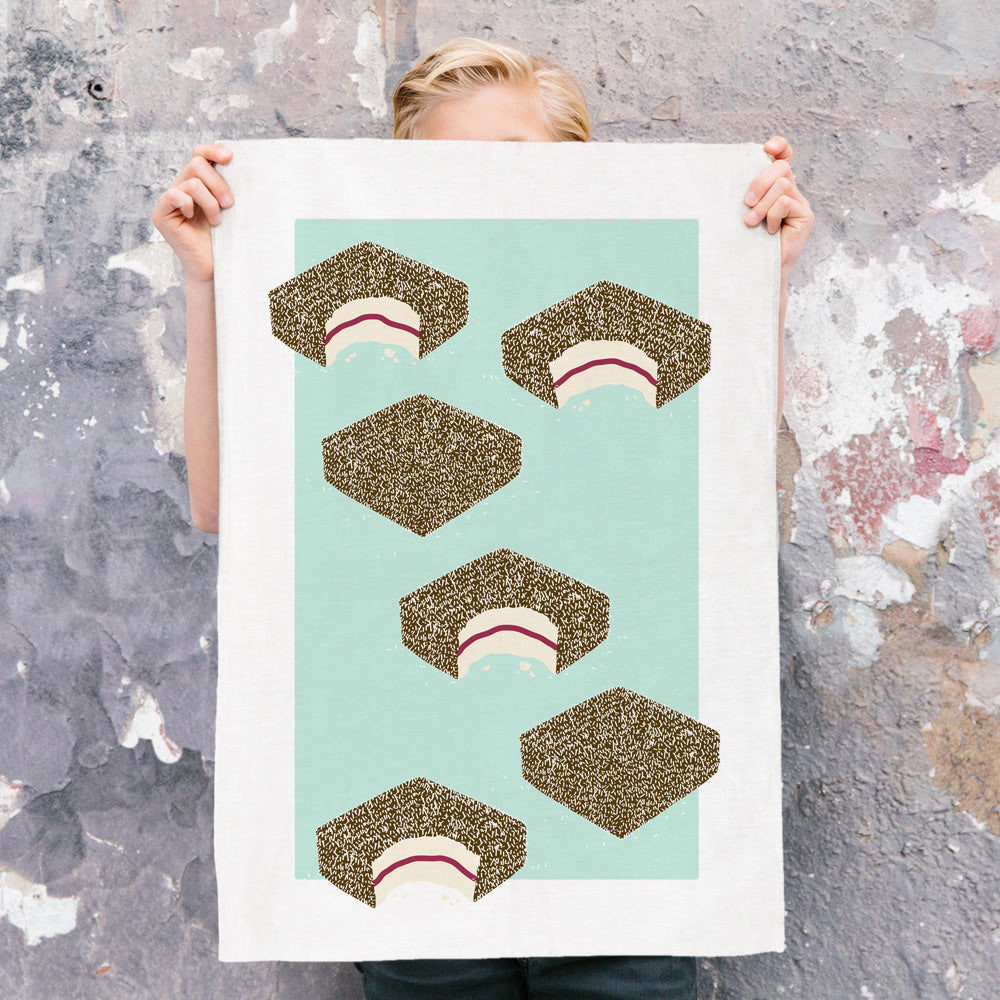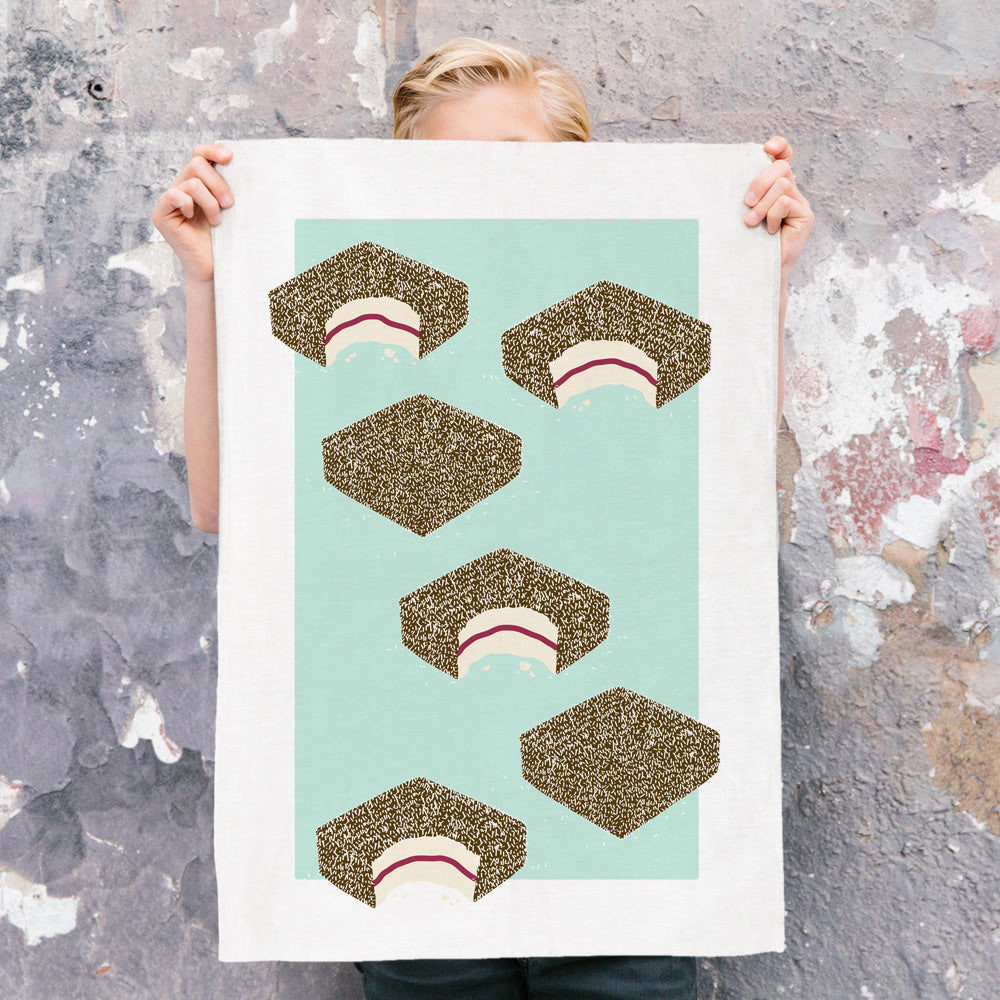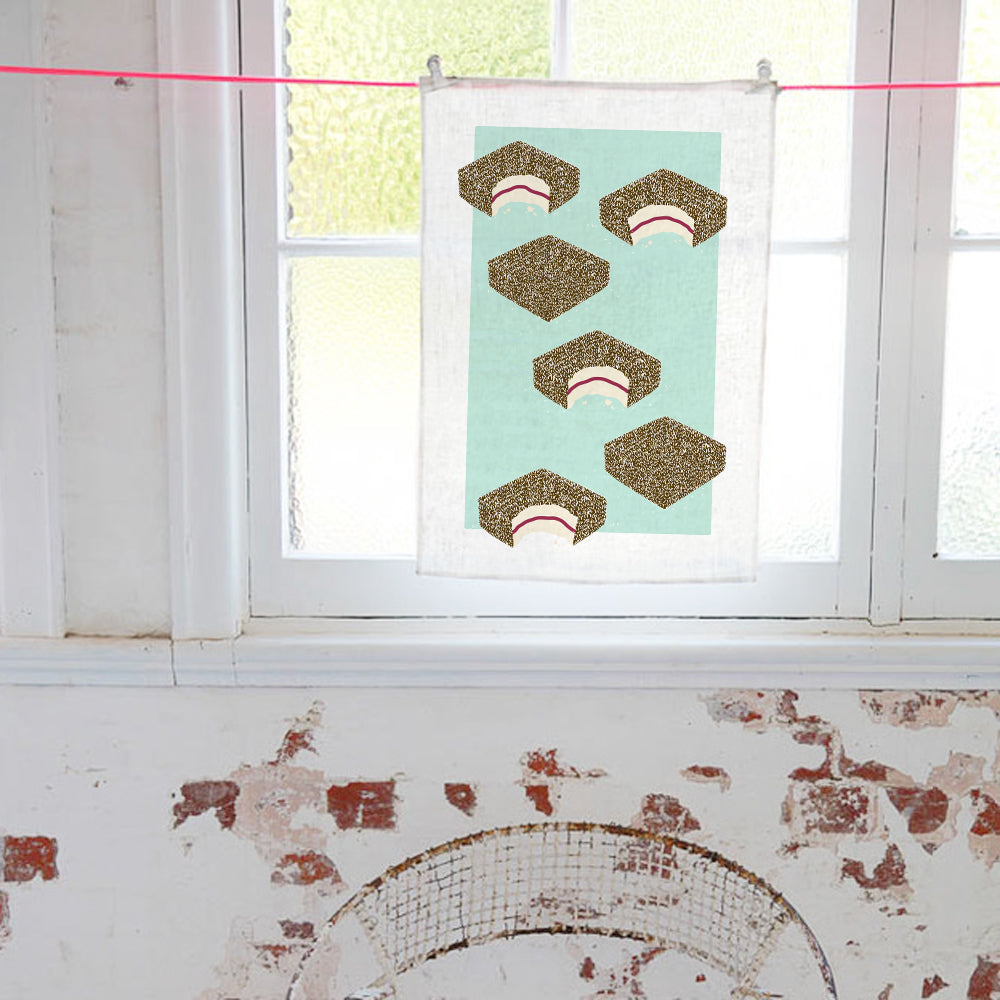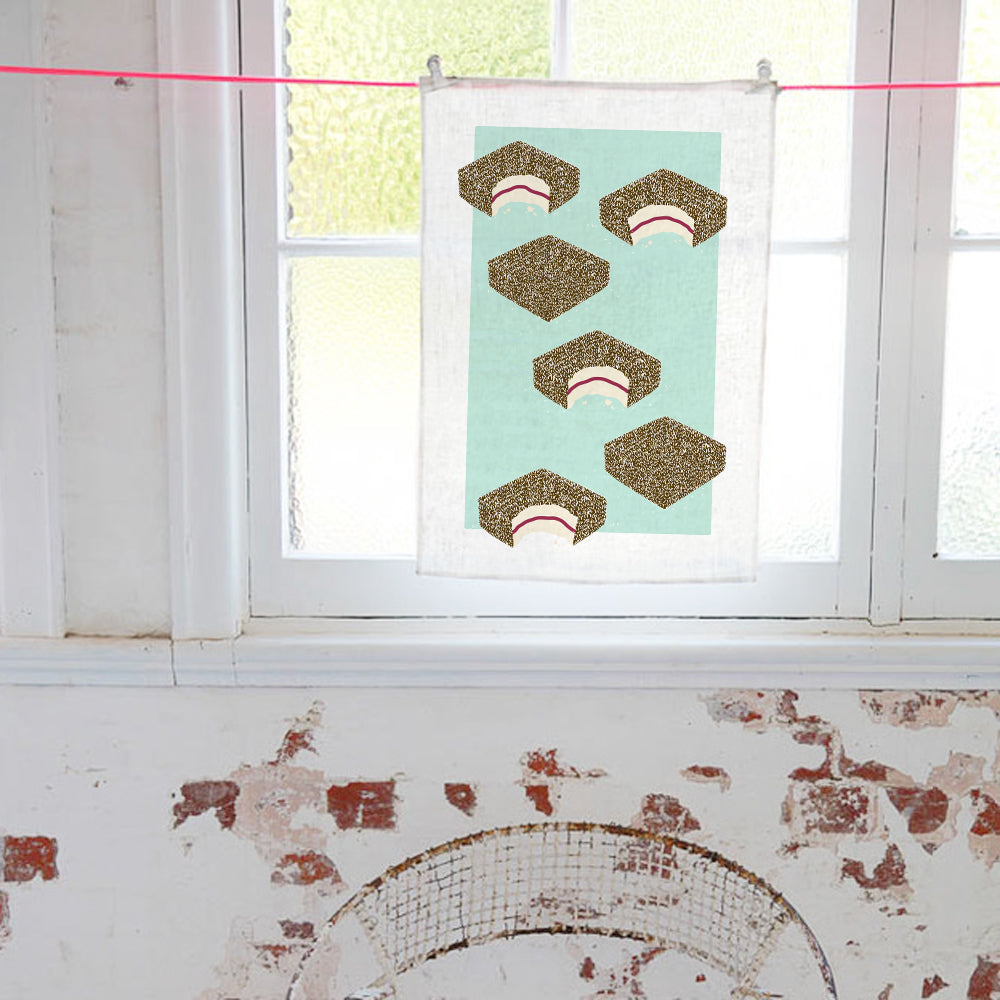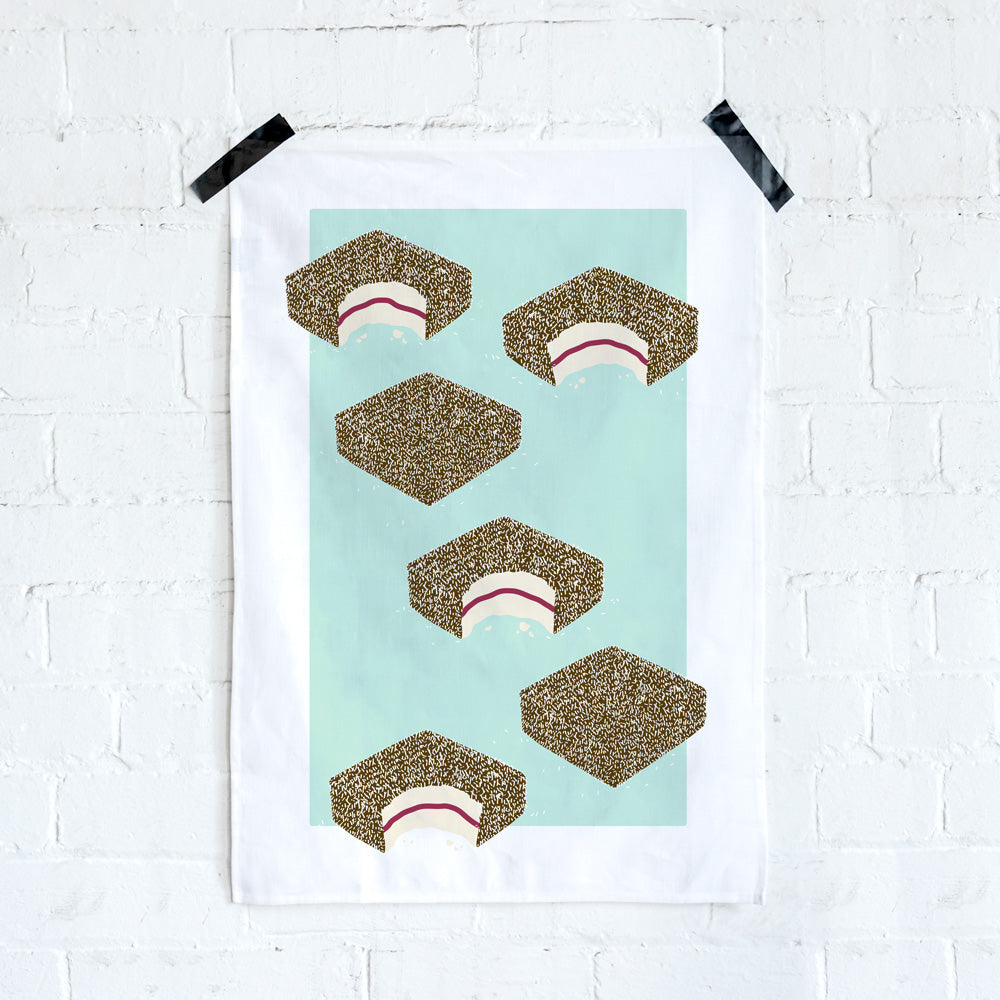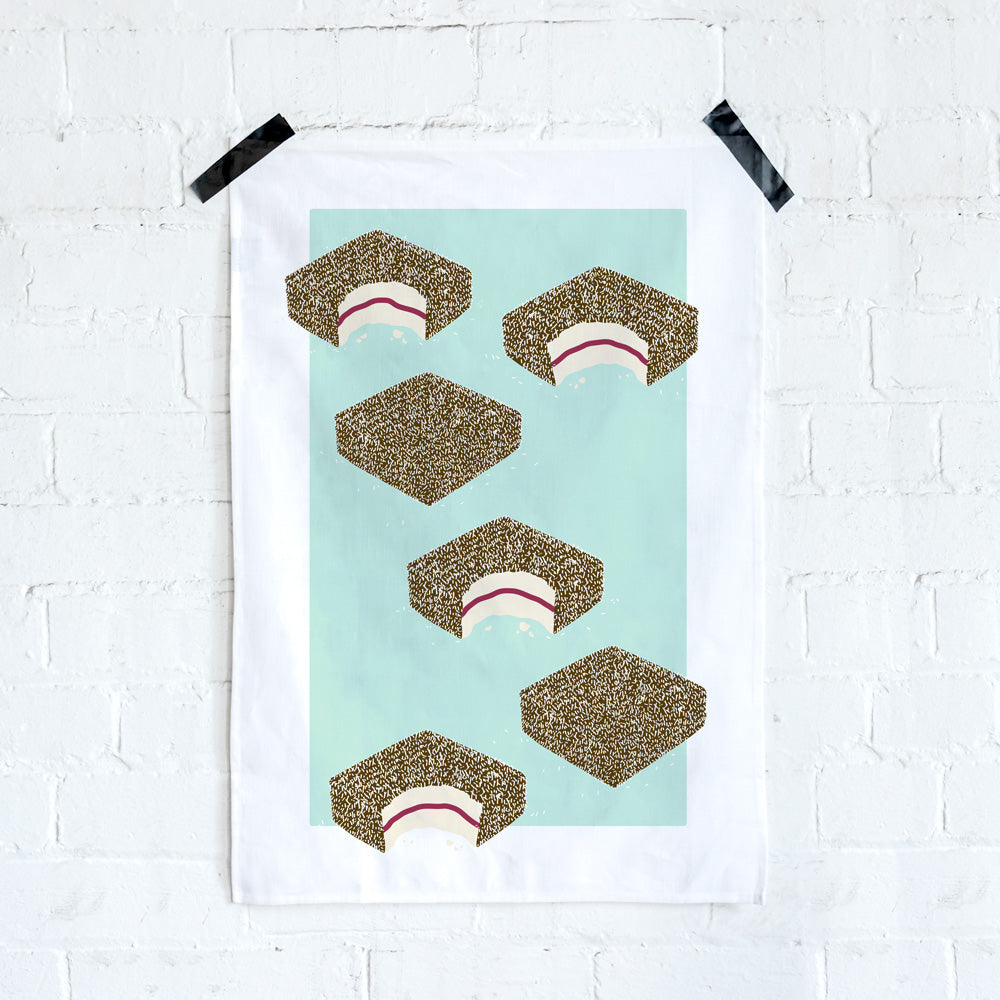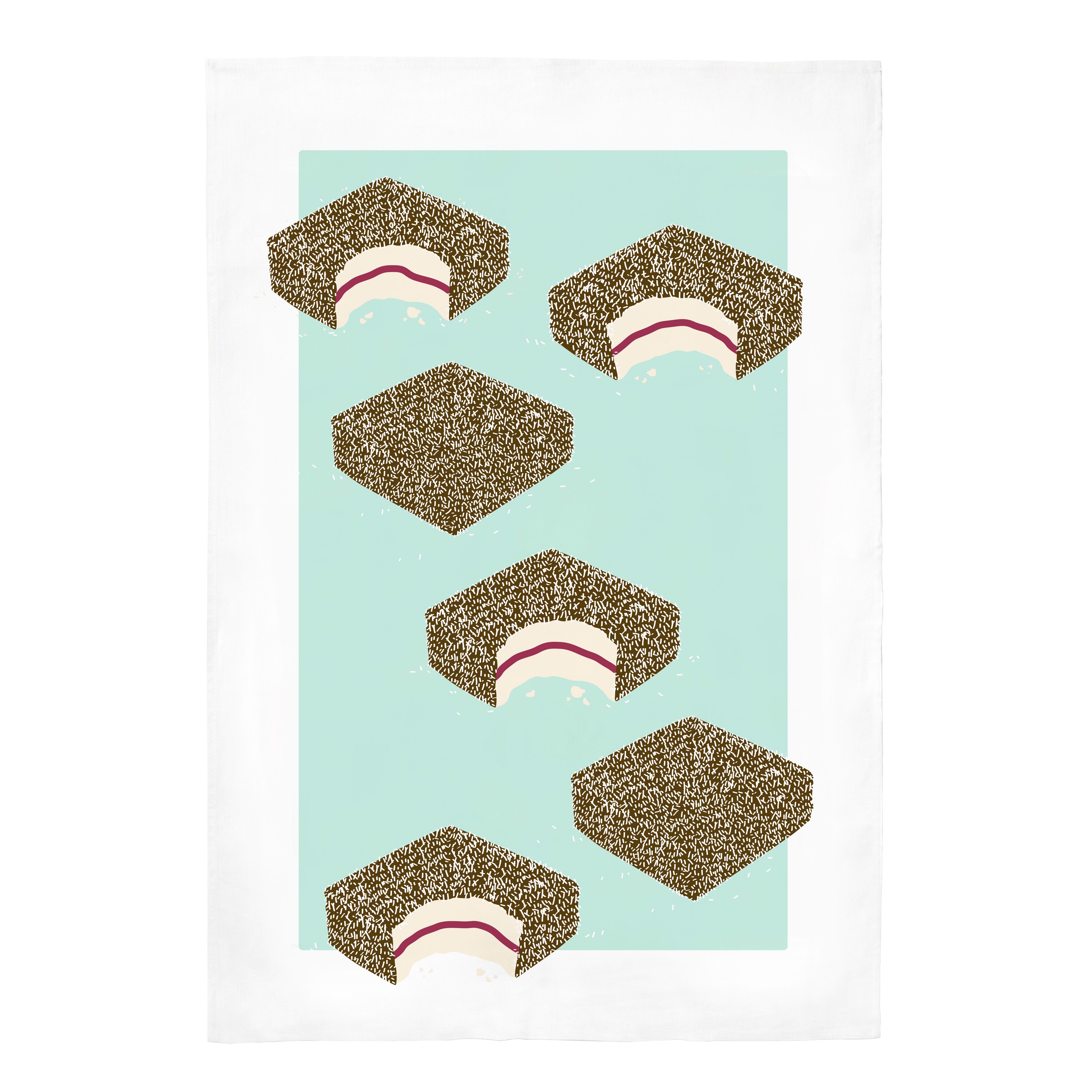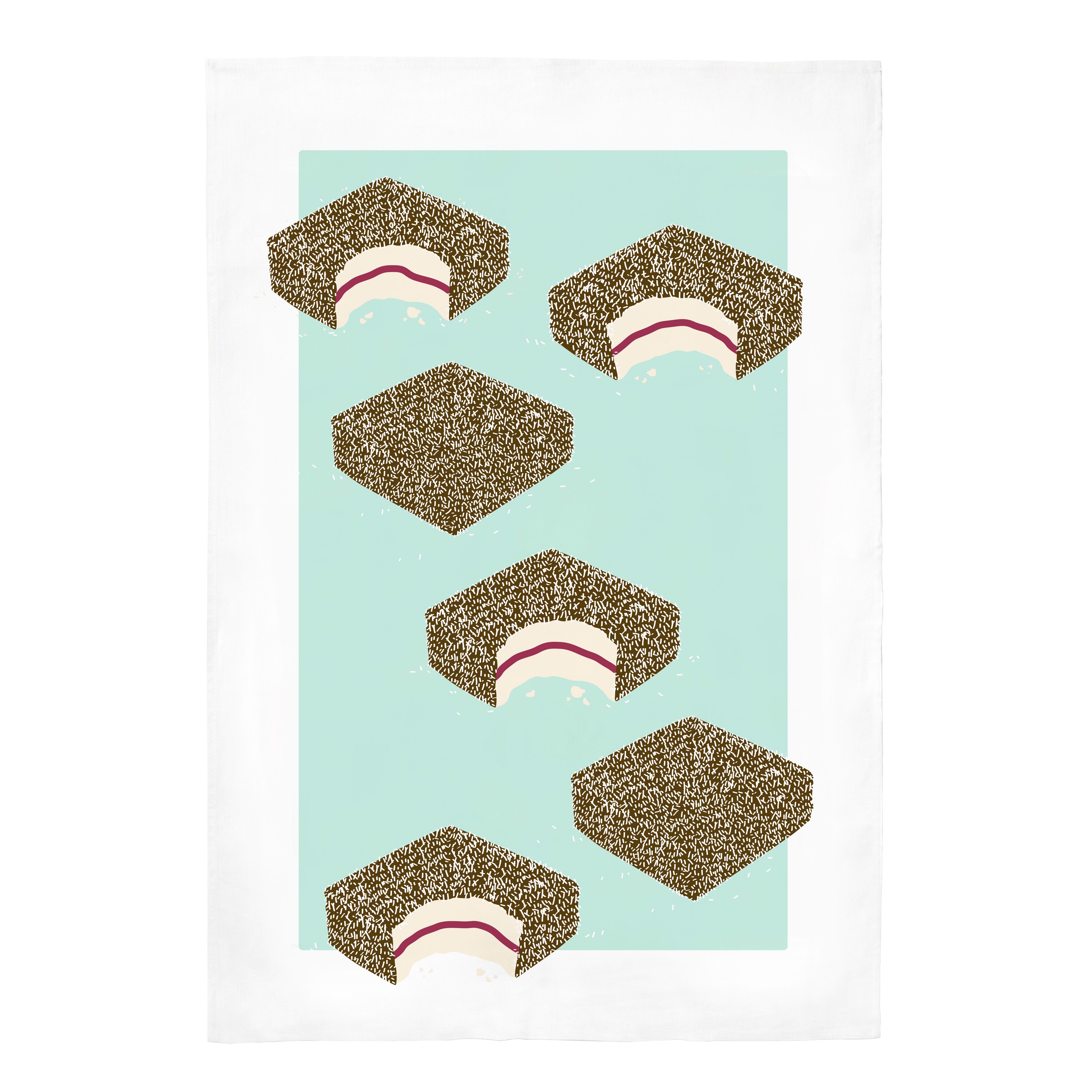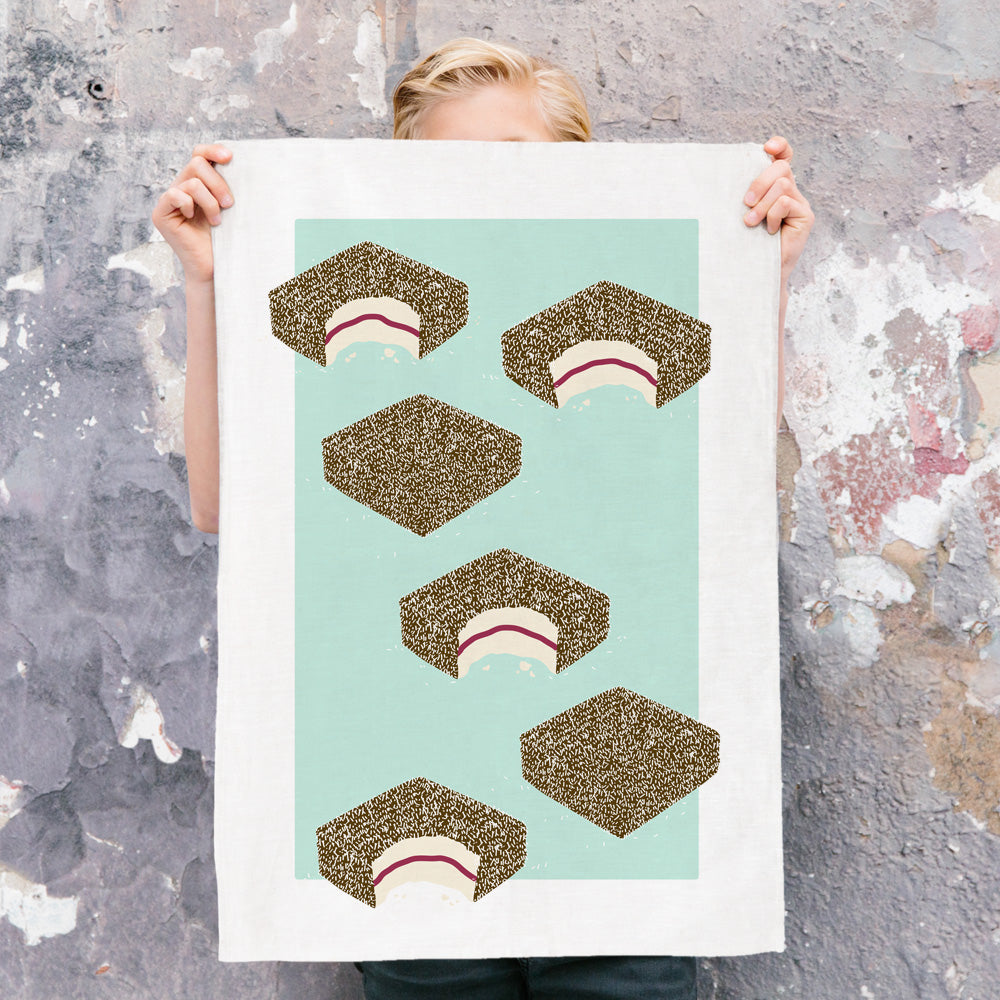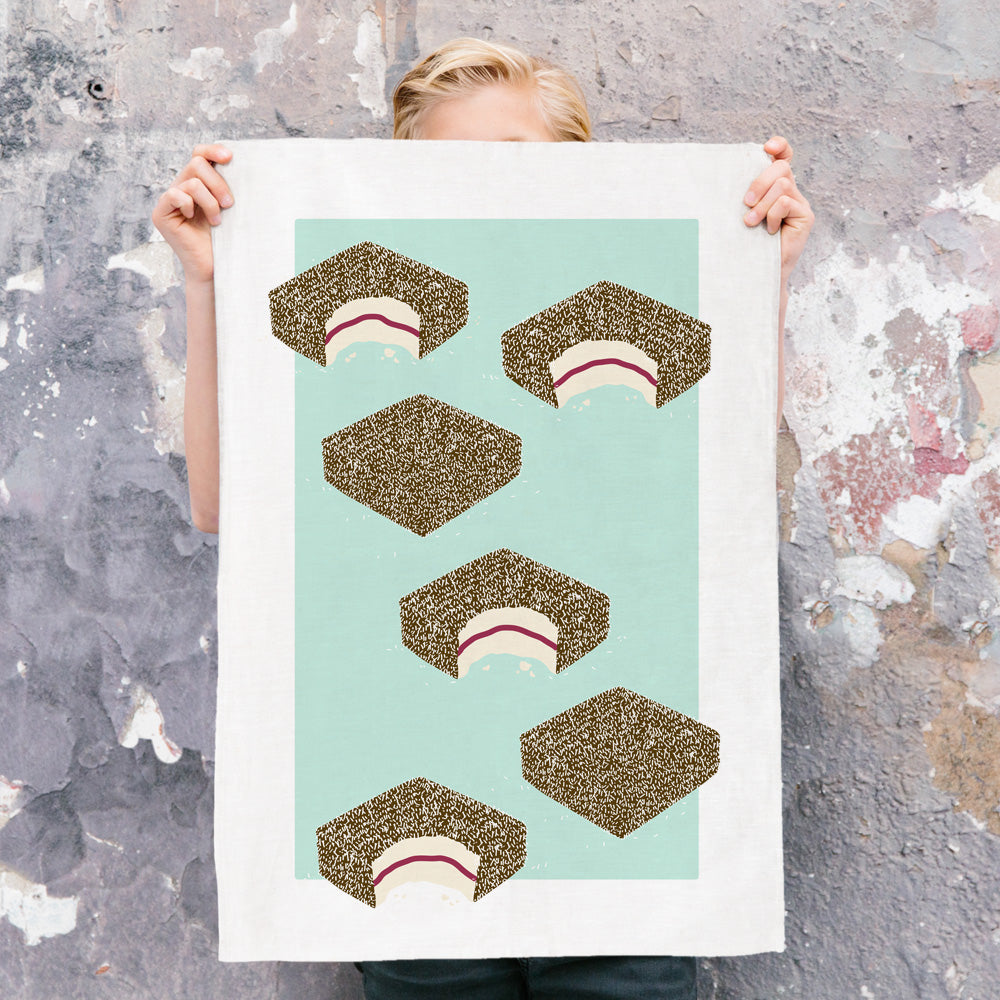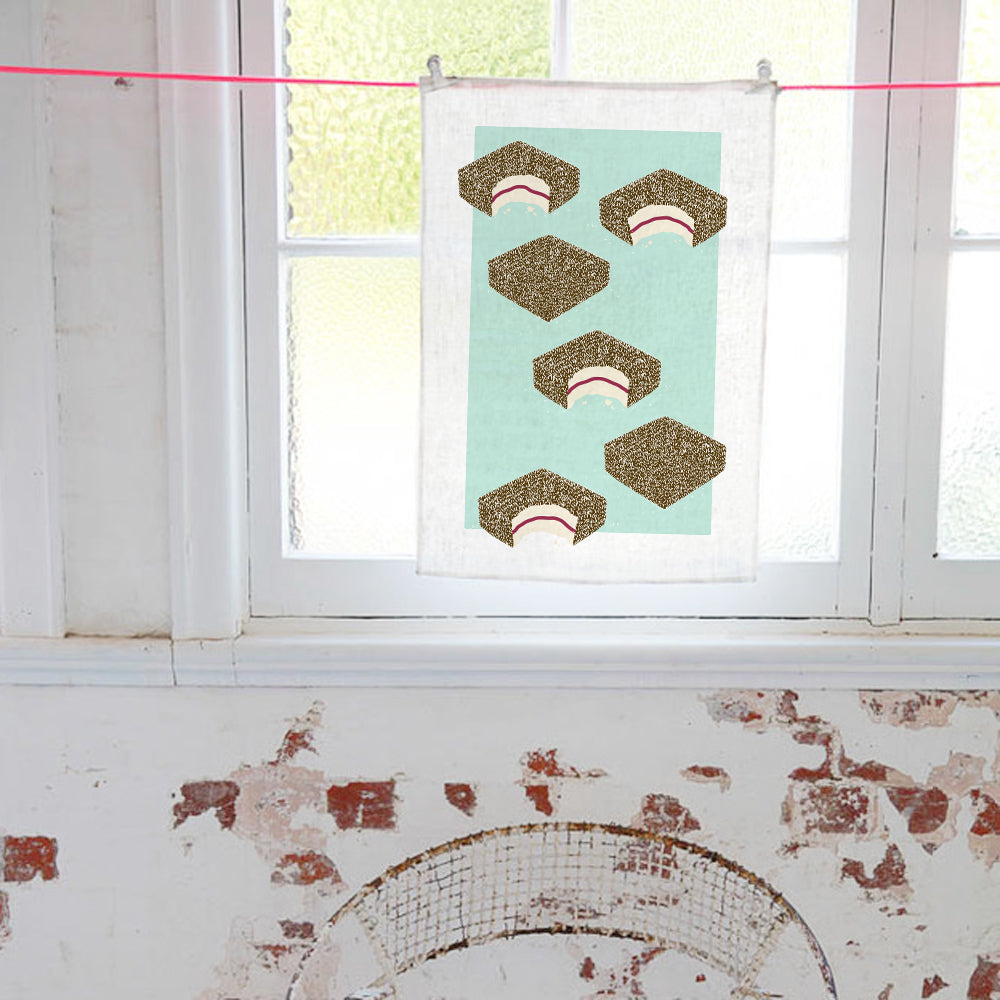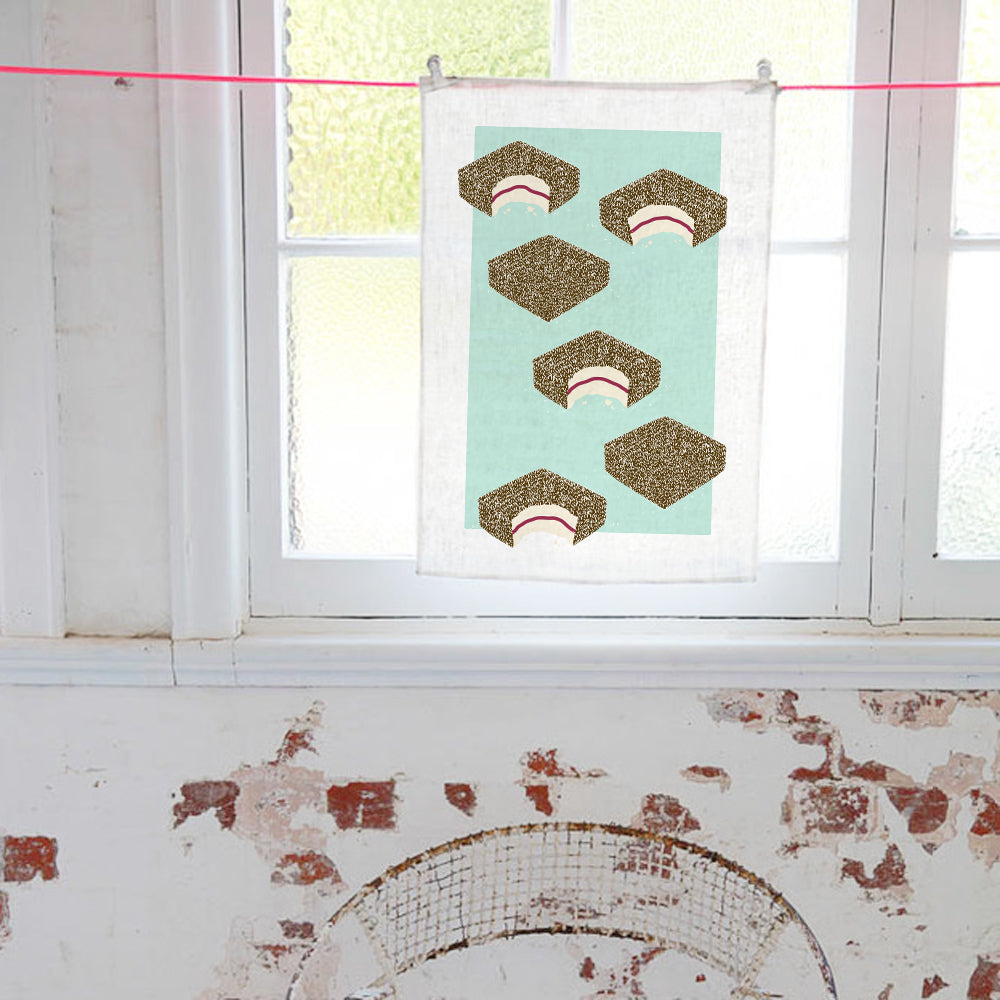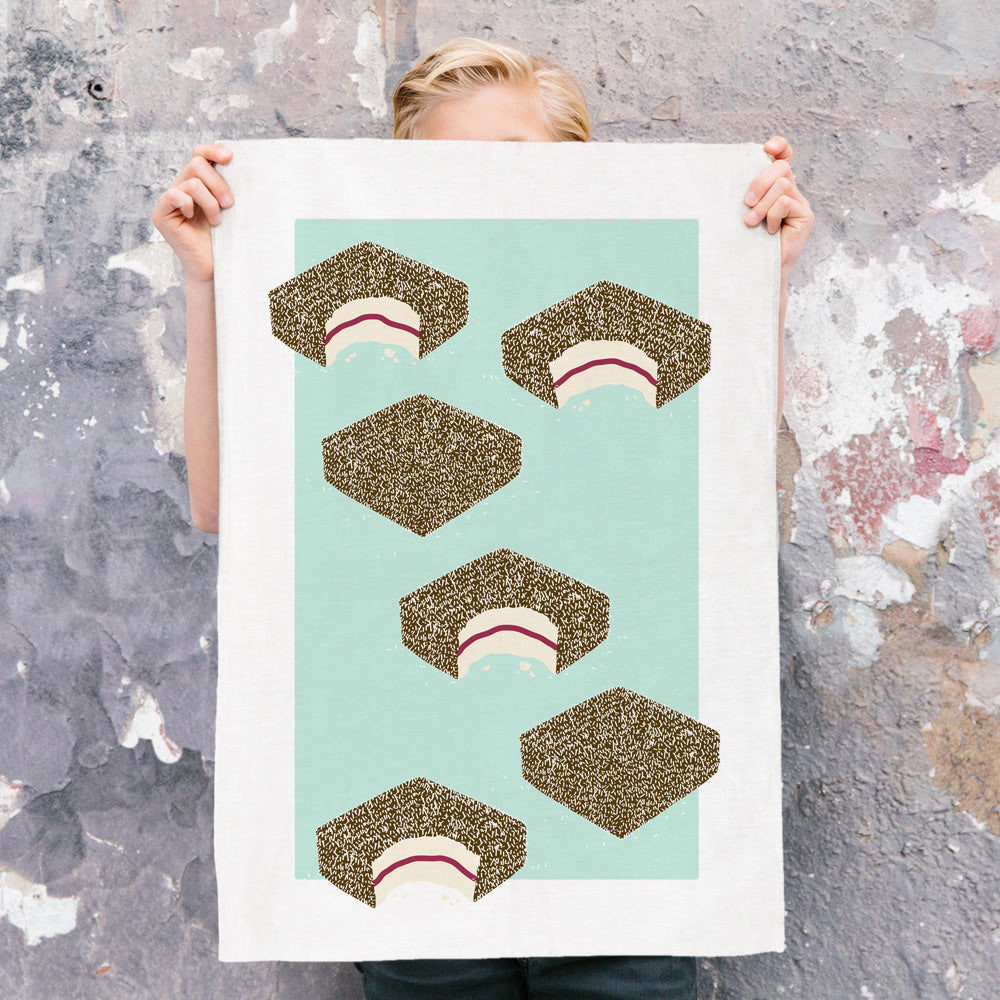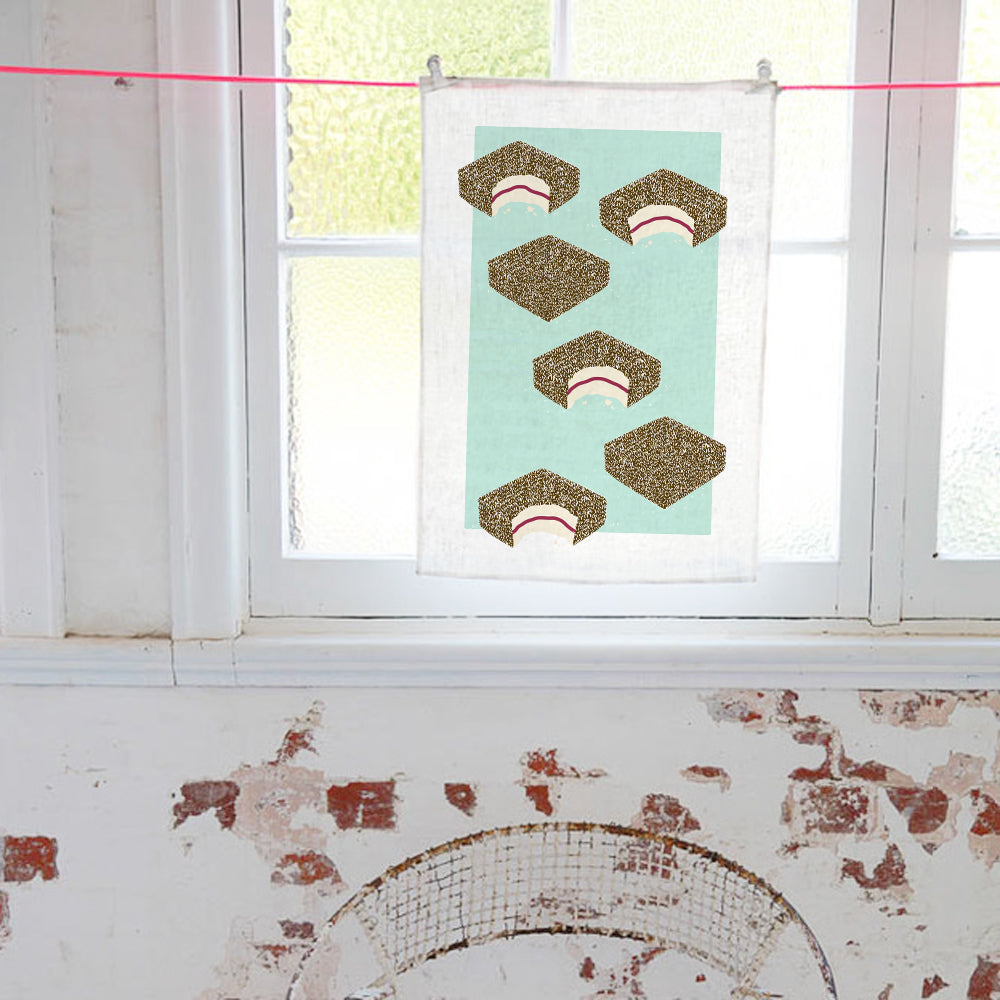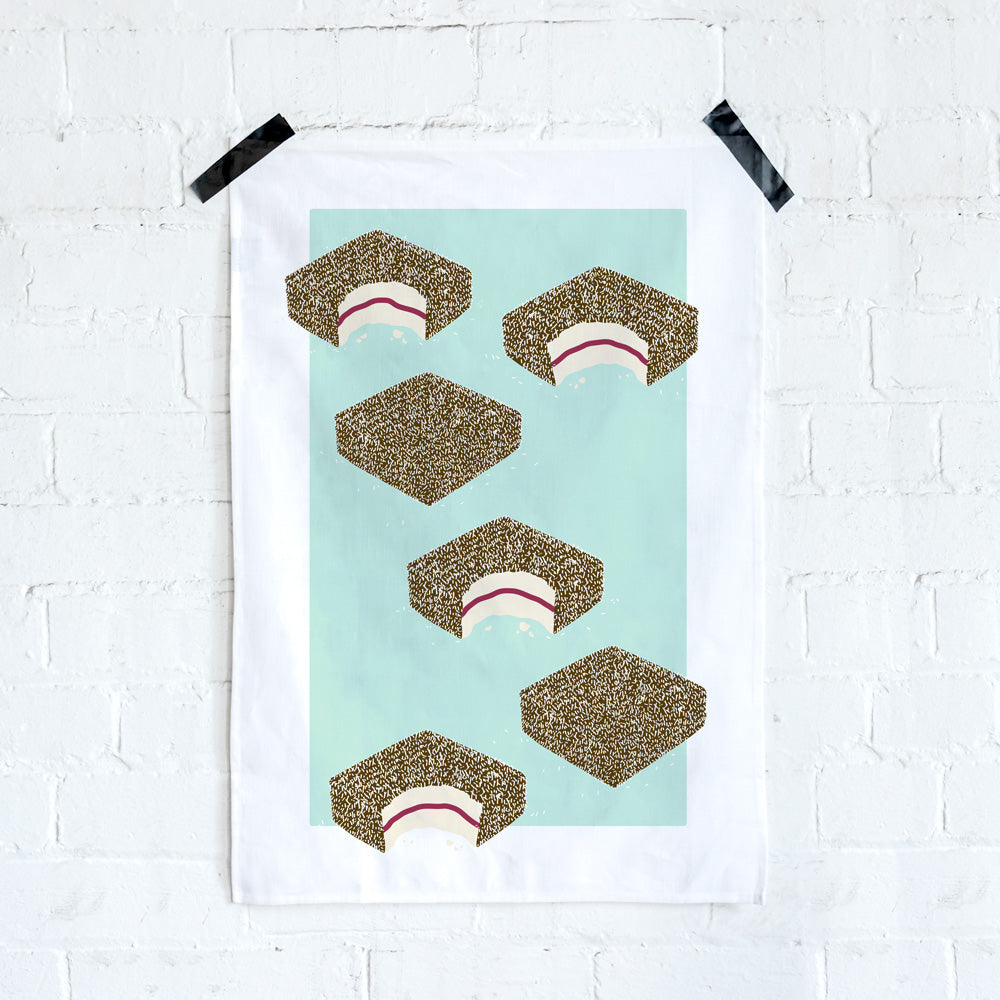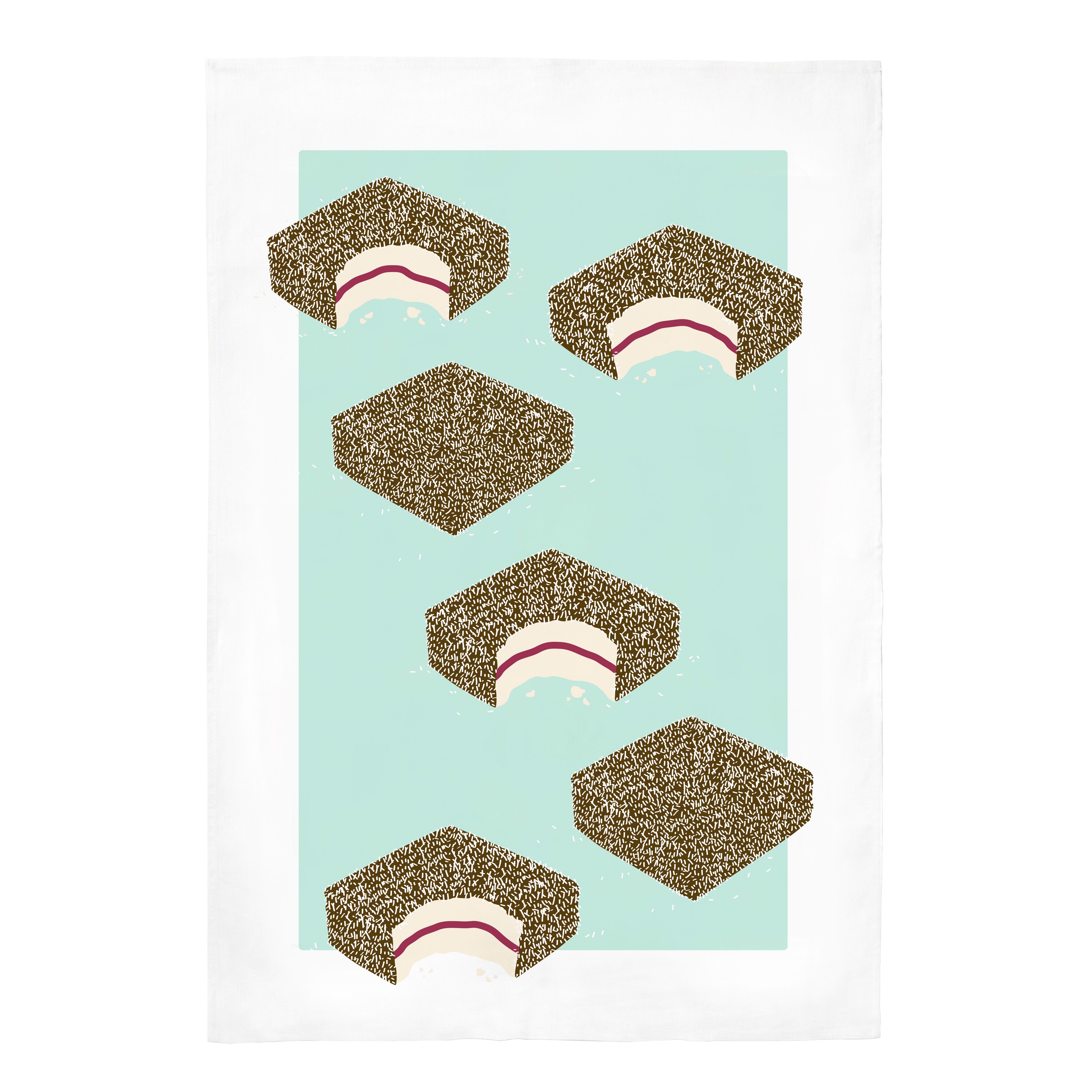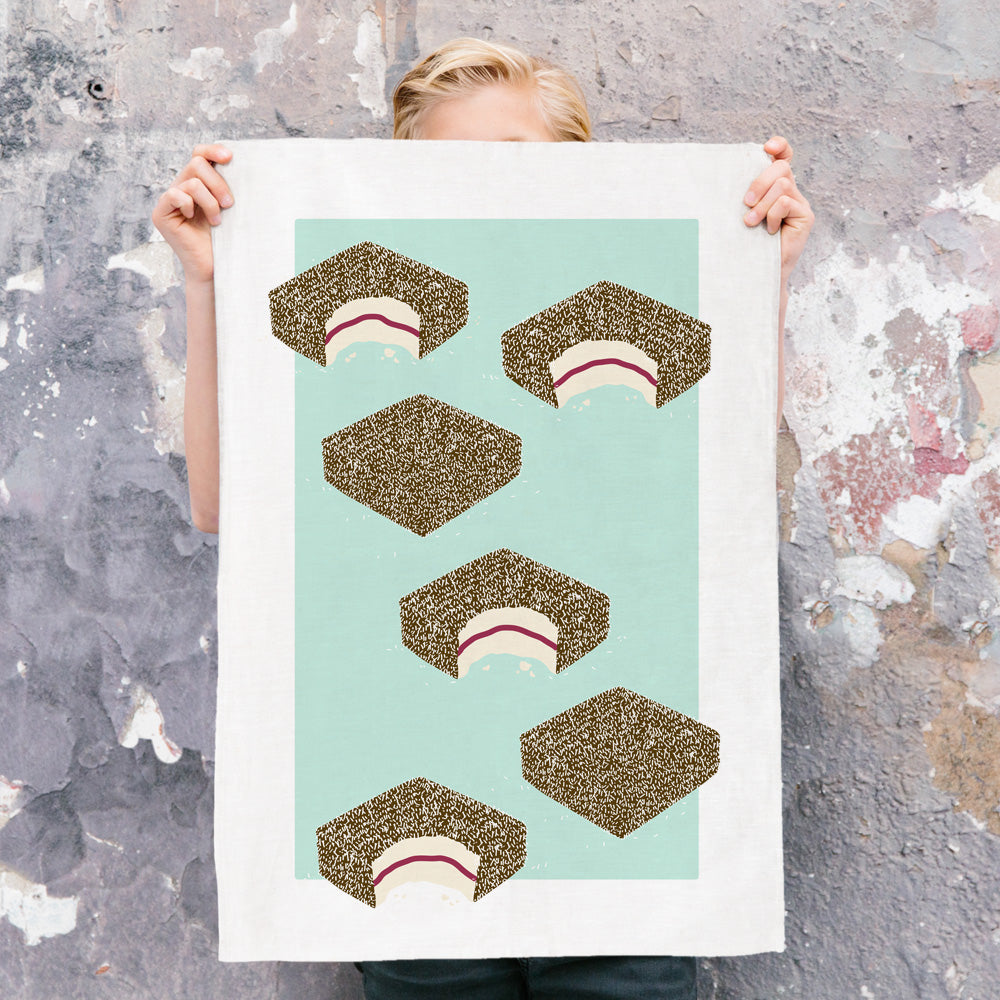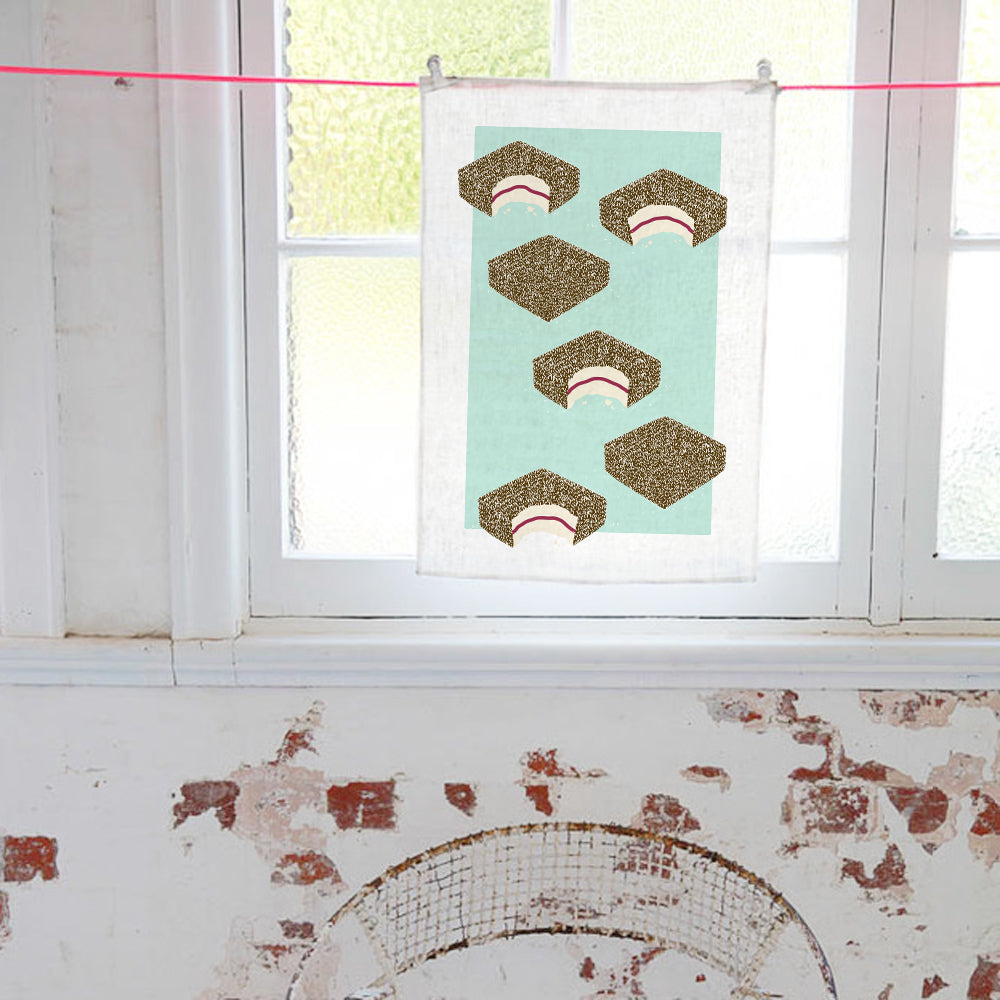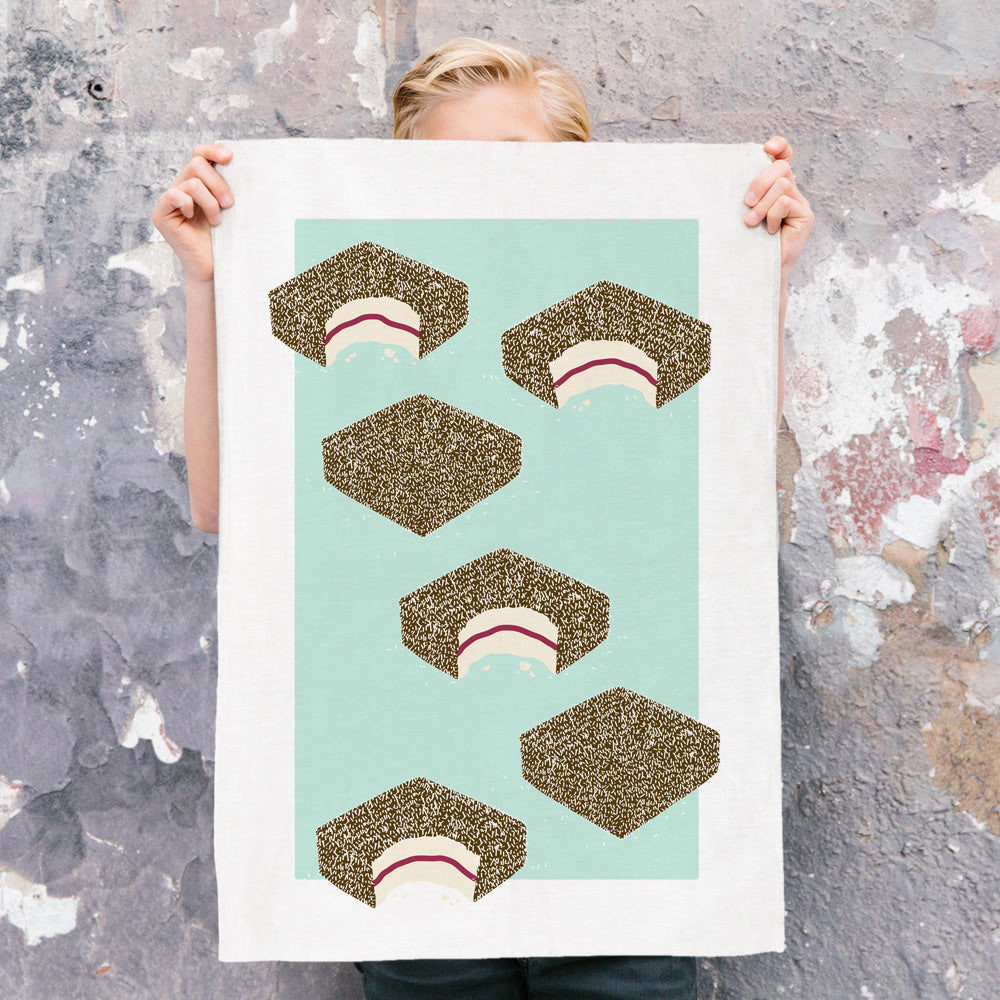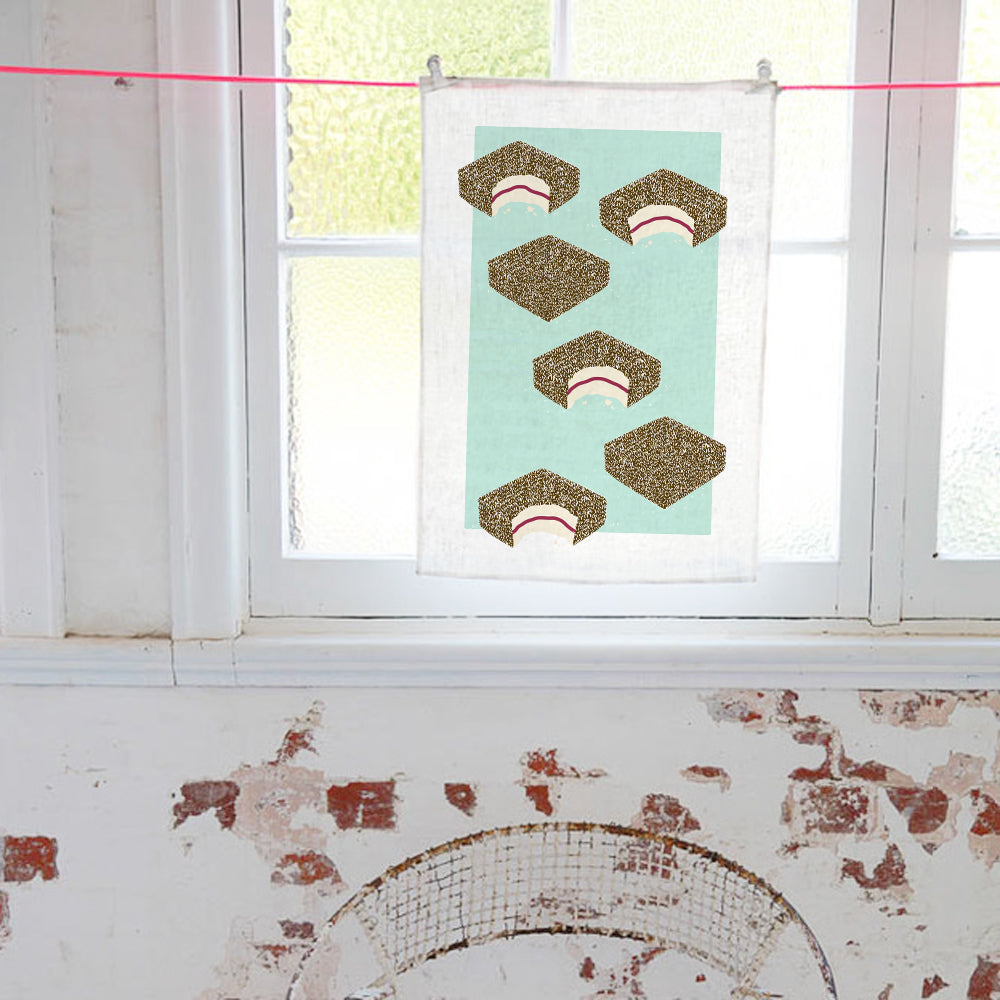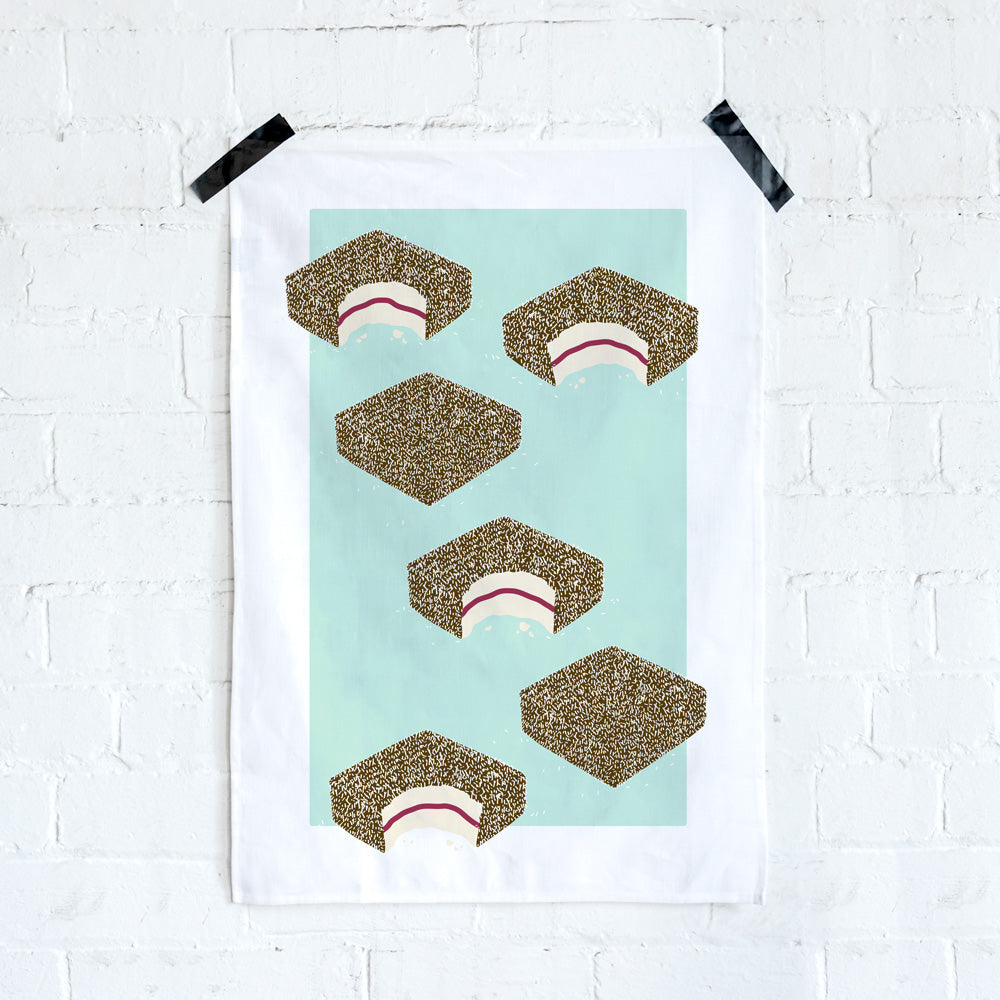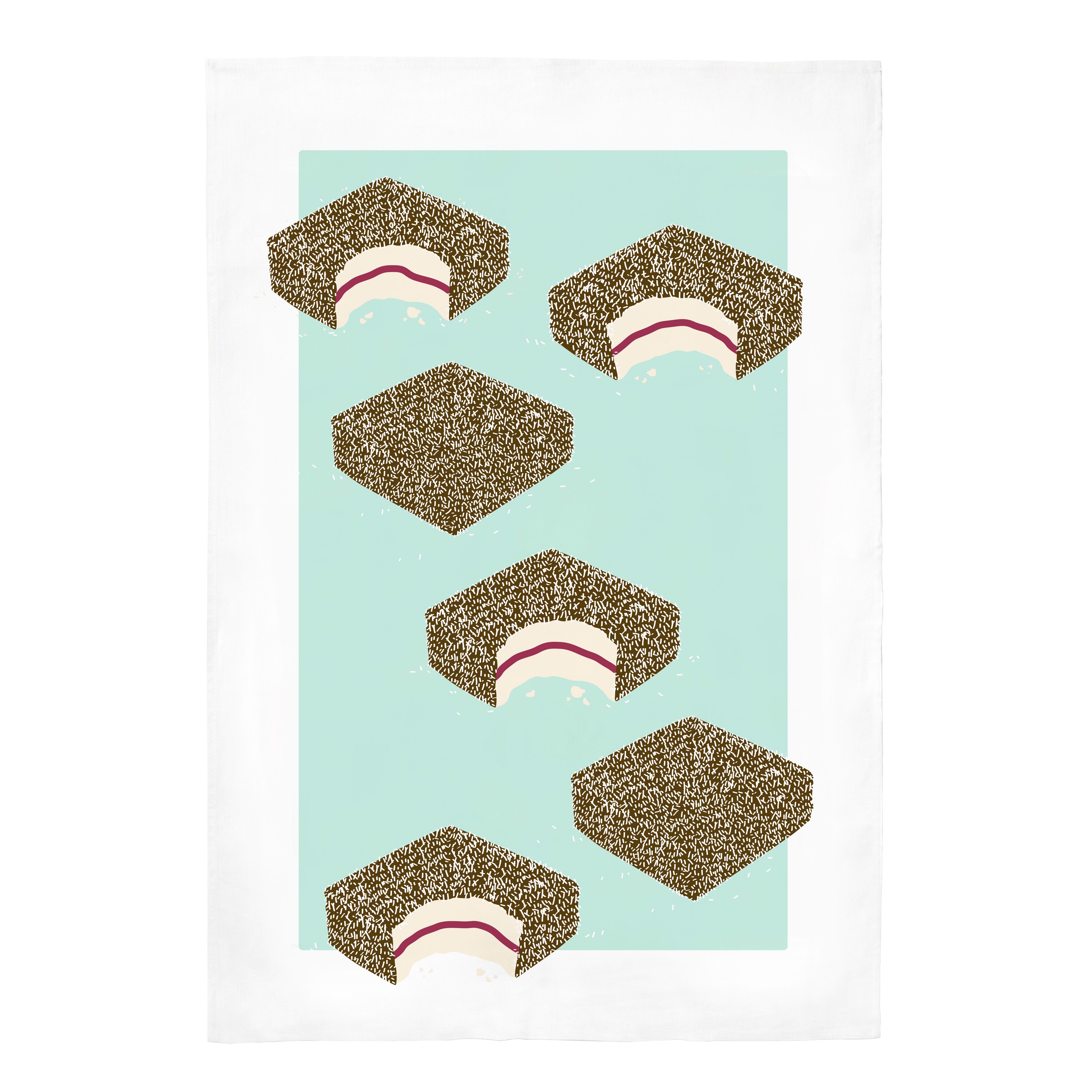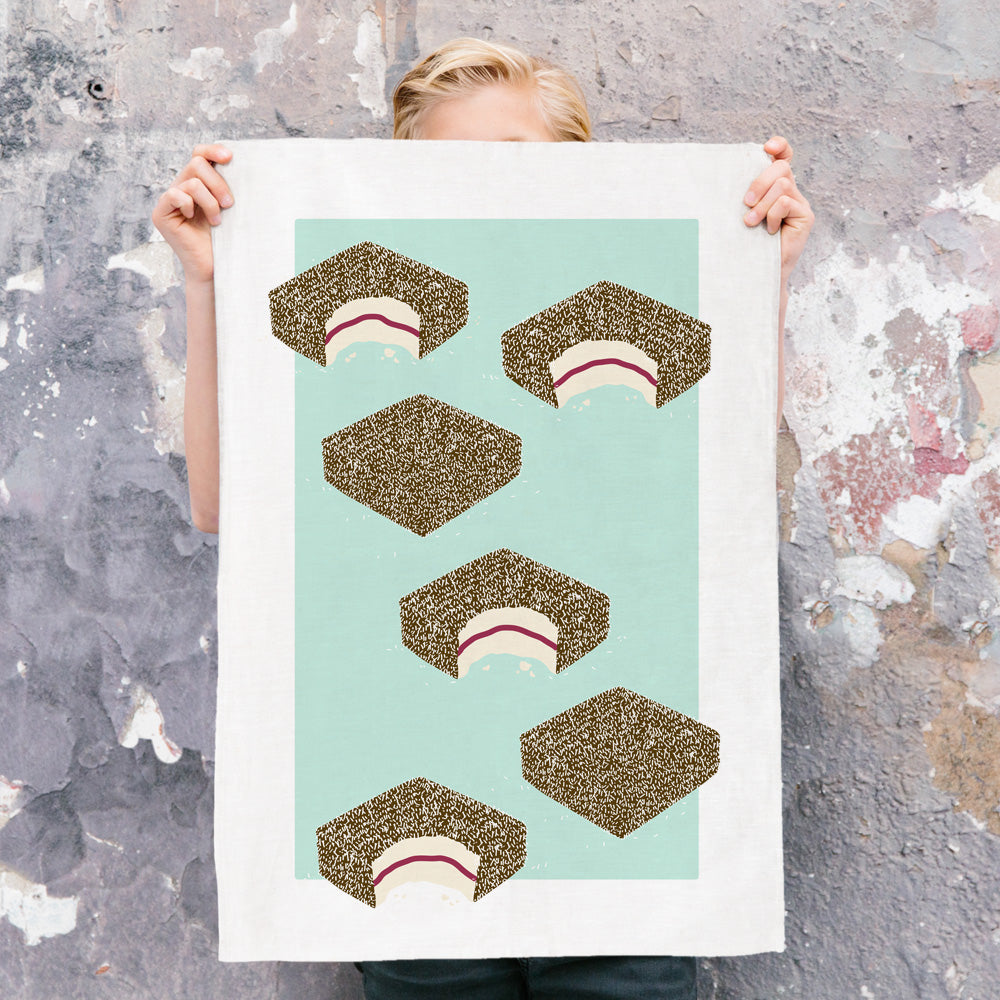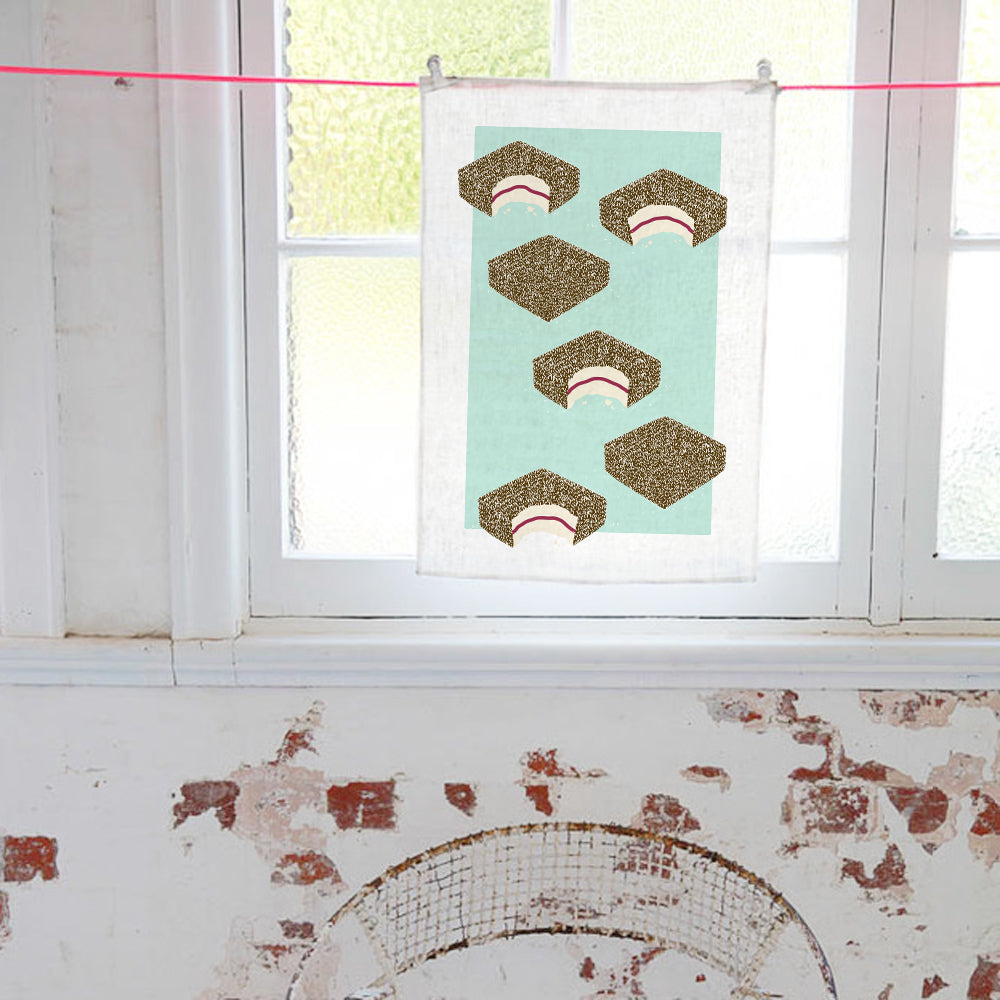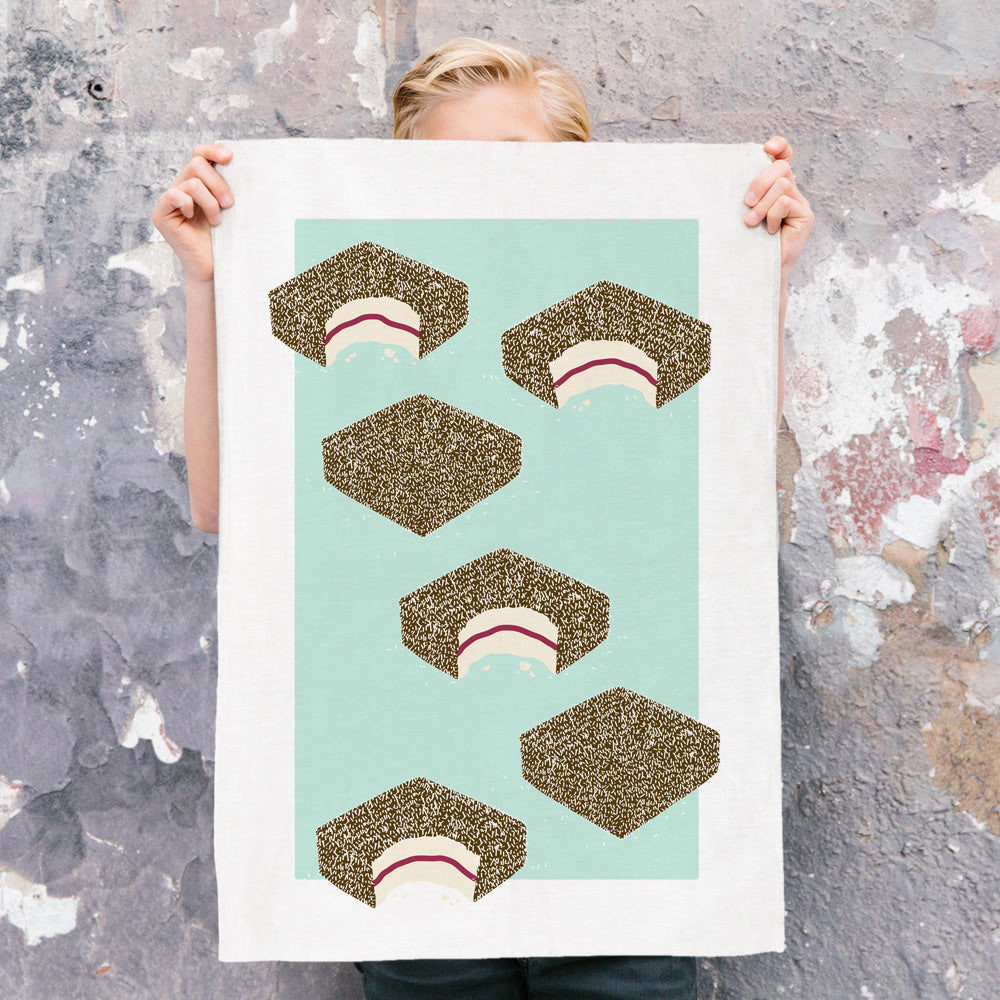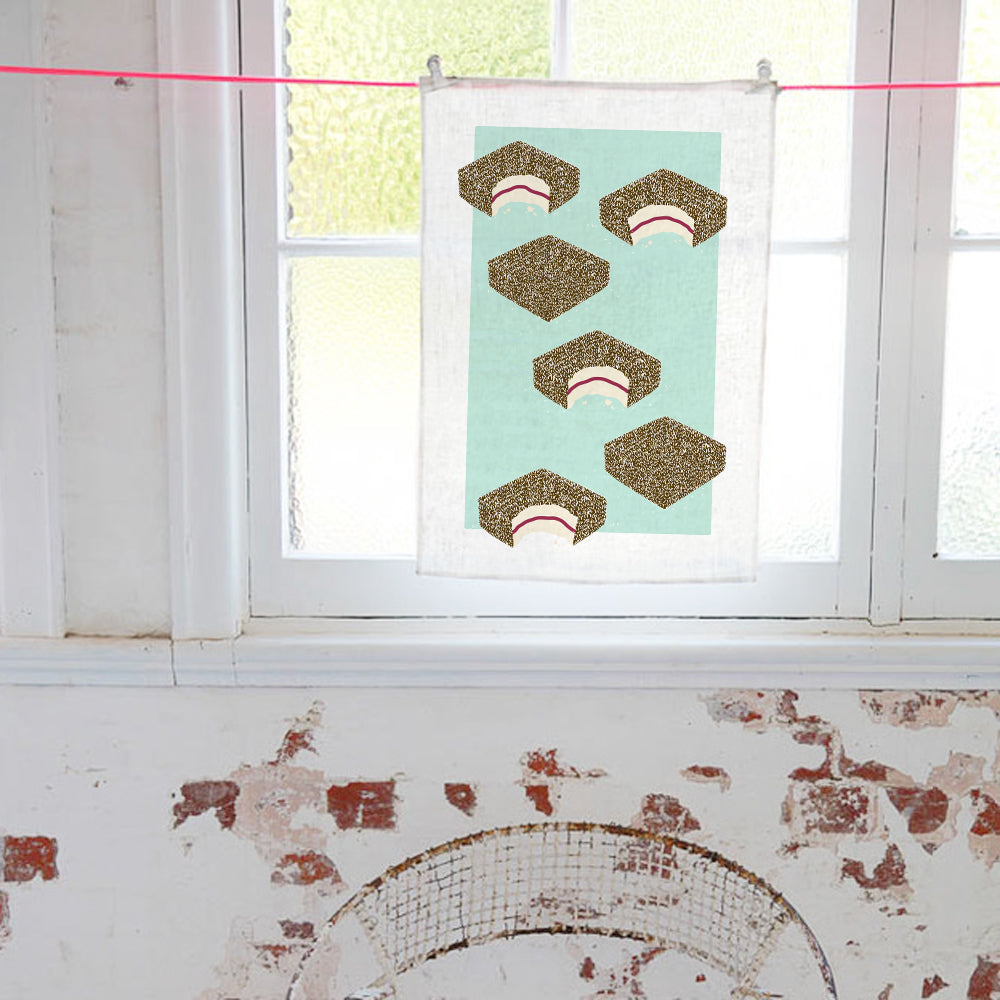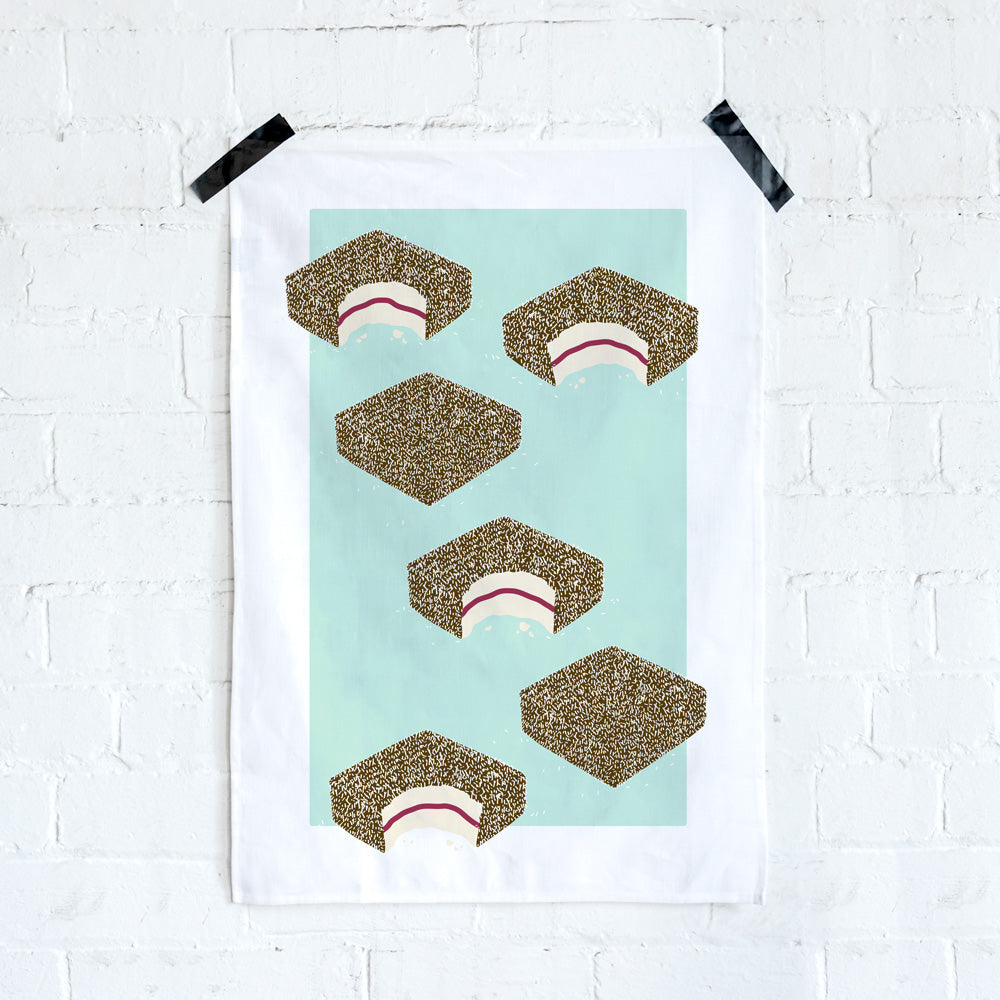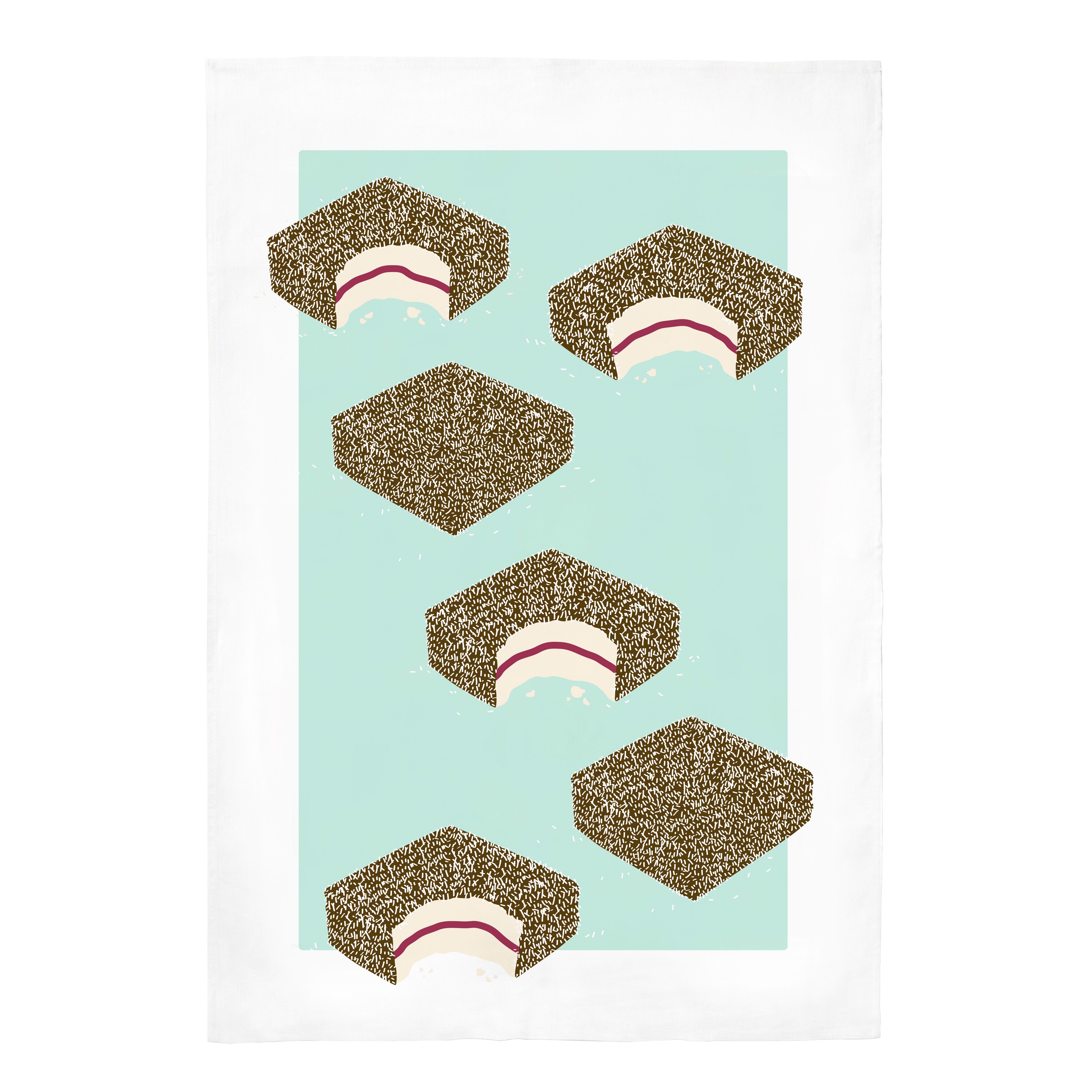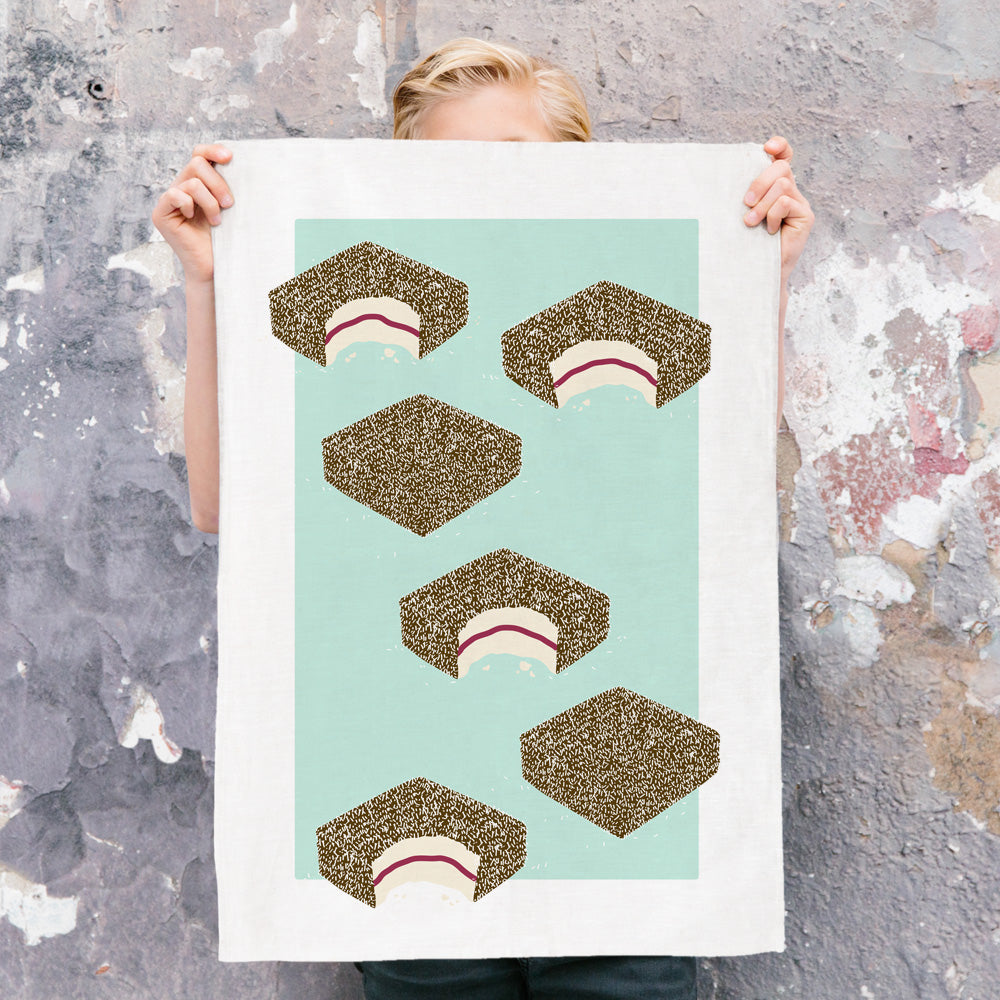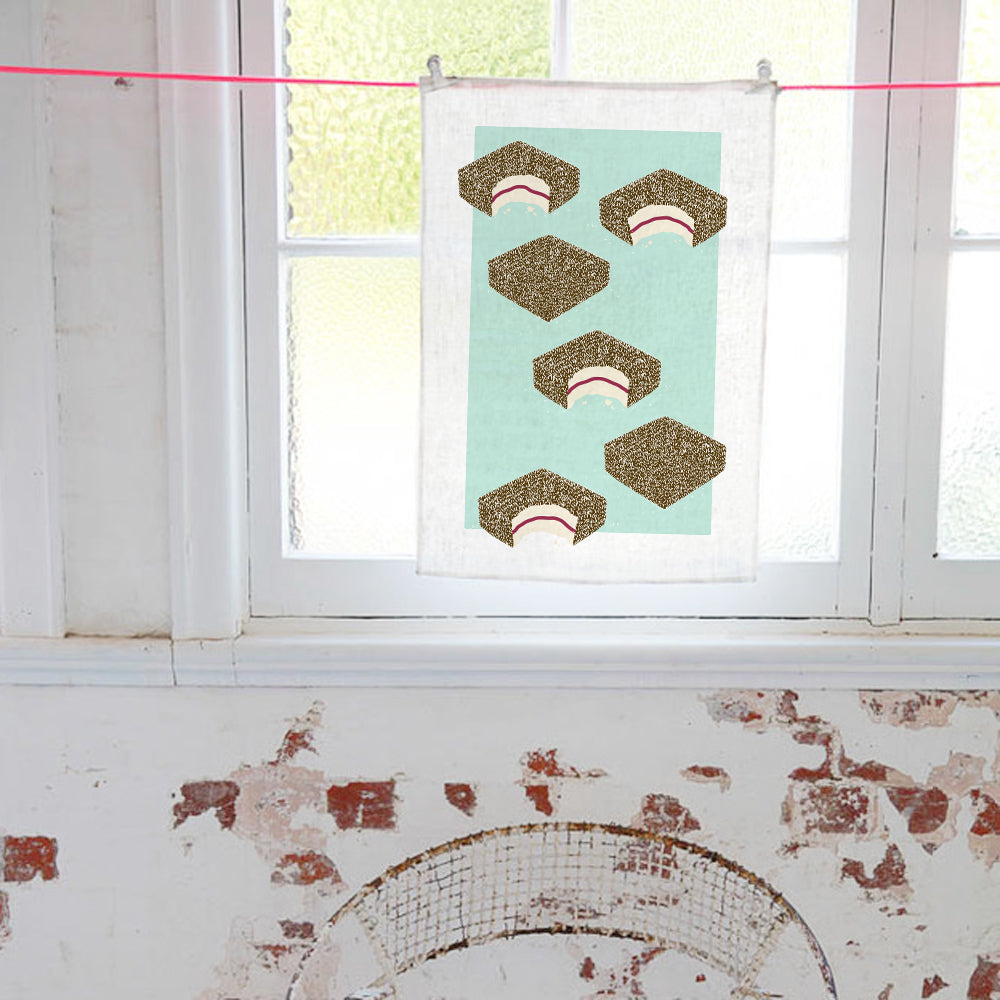 ICONIC TEA TOWEL - LAMINGTON
The Lamington is an Australian iconic cake and a classic lunchbox treat. Some might even say it is the Aussie version of the American Twinkie or even the British Scone?! All we know is what makes the Lamington distinctive is the perfect squares of butter cake coated in chocolate sauce which are then rolled in coconut that makes it a classic. Some would argue that there should be jam squeezed in the middle and other's not. But all we know is that when the chocolate absorbs into that spongy cake it gives it that extra texture of yumness.
We decided that we loved Lamingtons so much but perhaps not all the calories so we decided to re-create our favourite Lamington and print them on this gorgeous tea towel that will look fabulous in any kitchen.
Printed on a 50% Linen & 50% Cotton tea towel
Finished flat size 45cm (W) x 66cm (L)
These tea towels are hand-folded, and then beautifully tied with string and a Make Me Iconic tag
Designed in Australia & printed locally in Melbourne
Shipping is FREE on AUS orders over $100. Yay! - Standard shipping Australia-wide is $15 - International Shipping is calculated at checkout Click here for further information.
Note: these shipping charges applies only to our online retail customers only (not wholesale accounts)