FREE shipping over $130. Express Shipping Available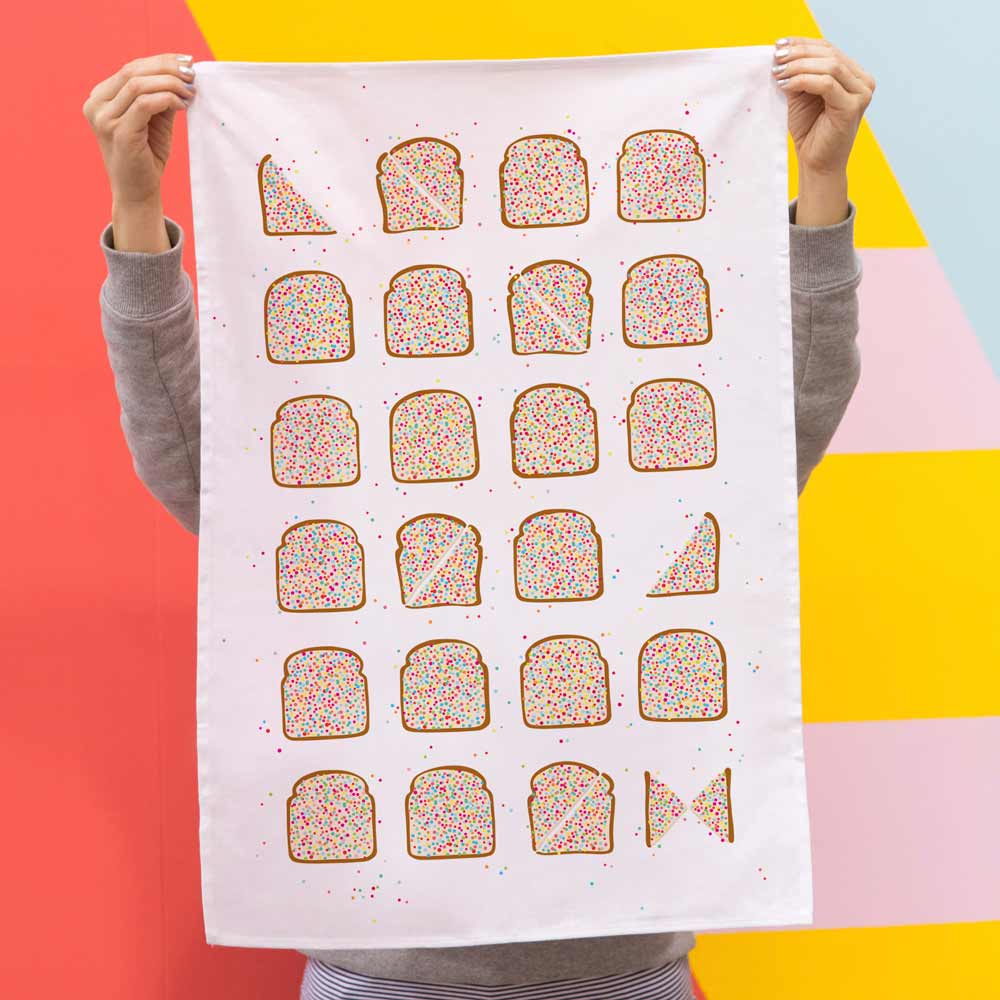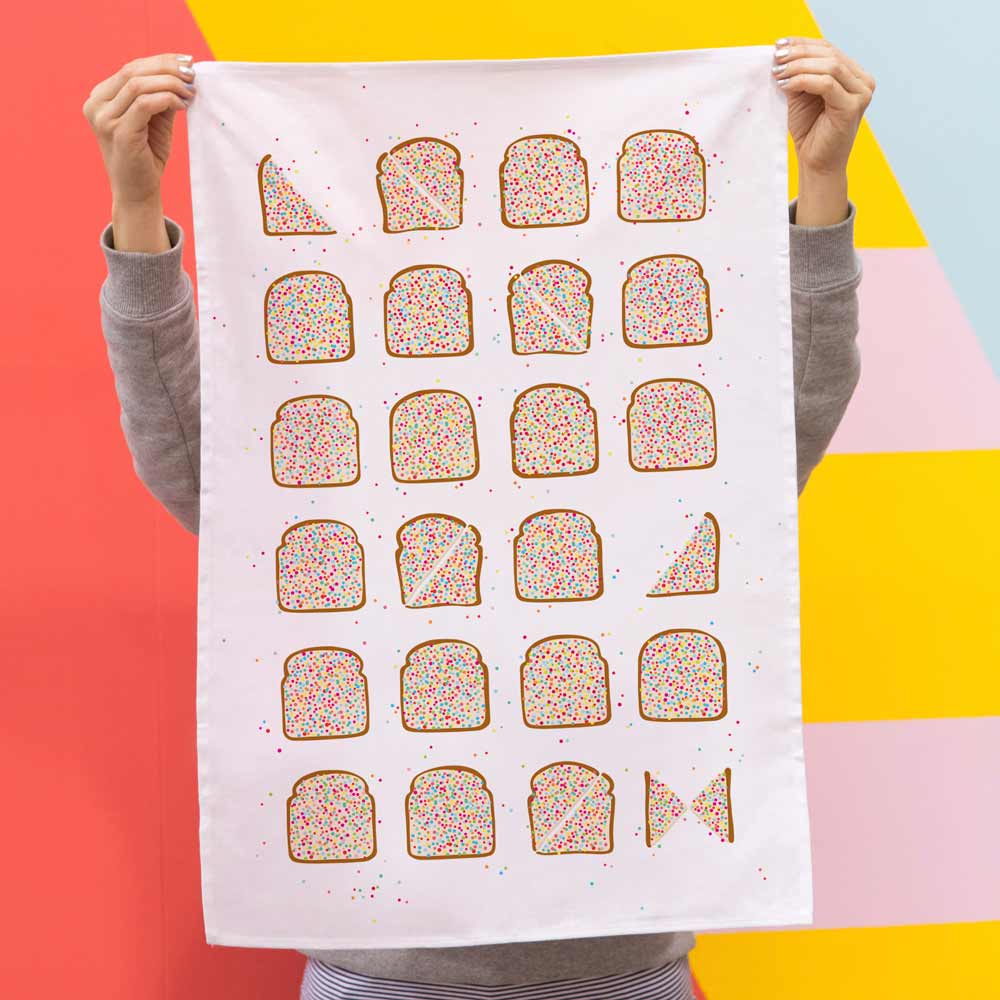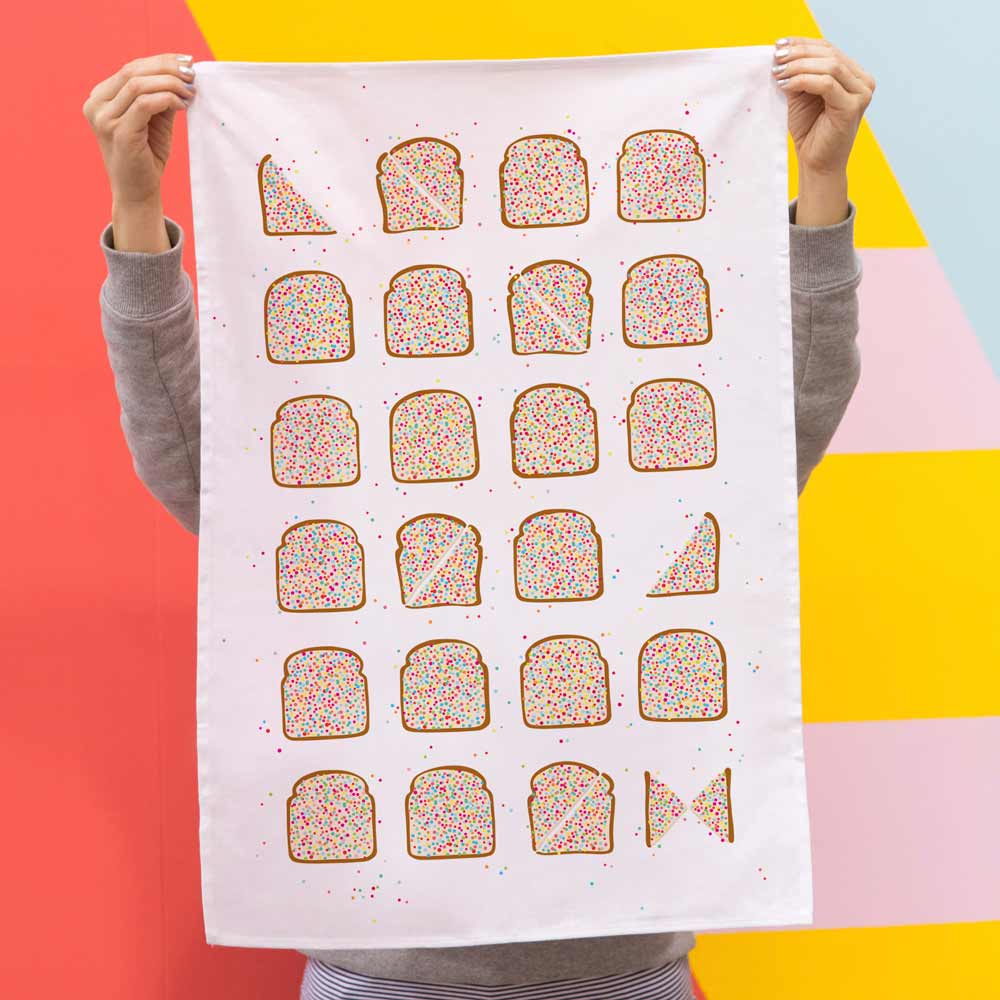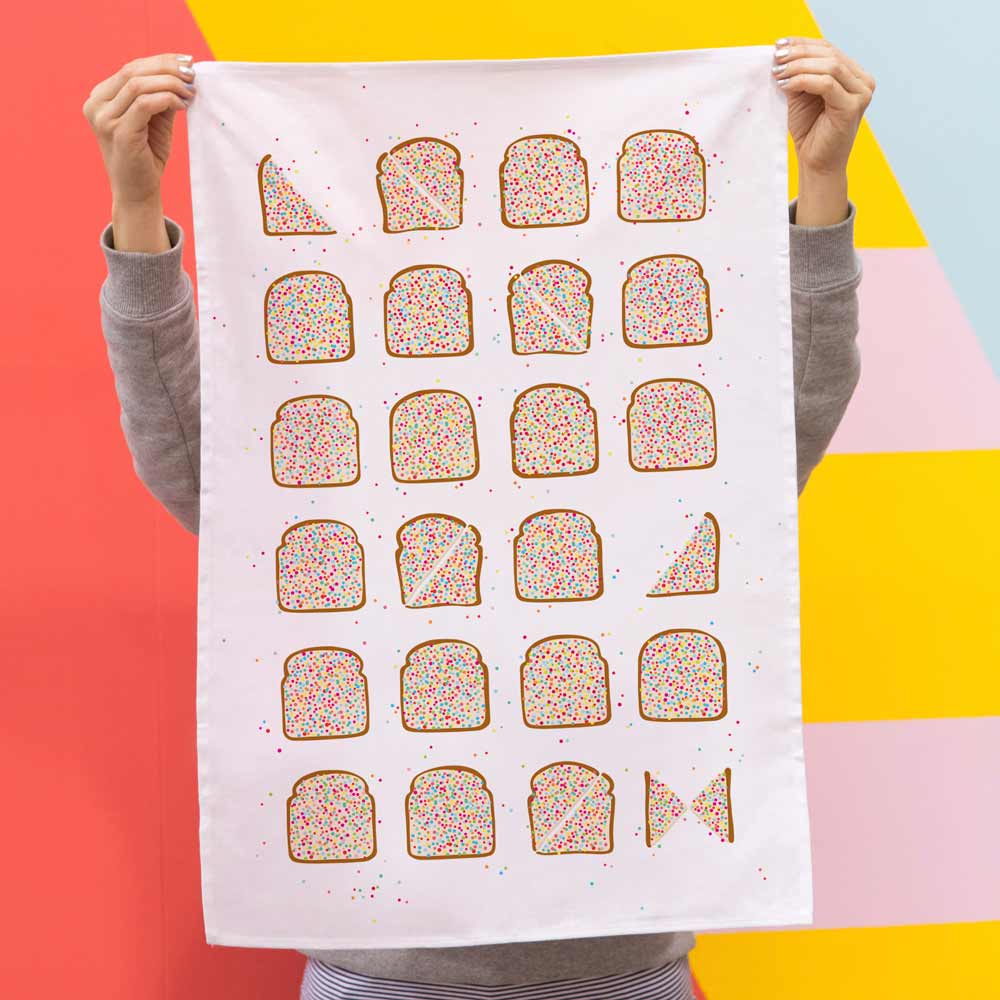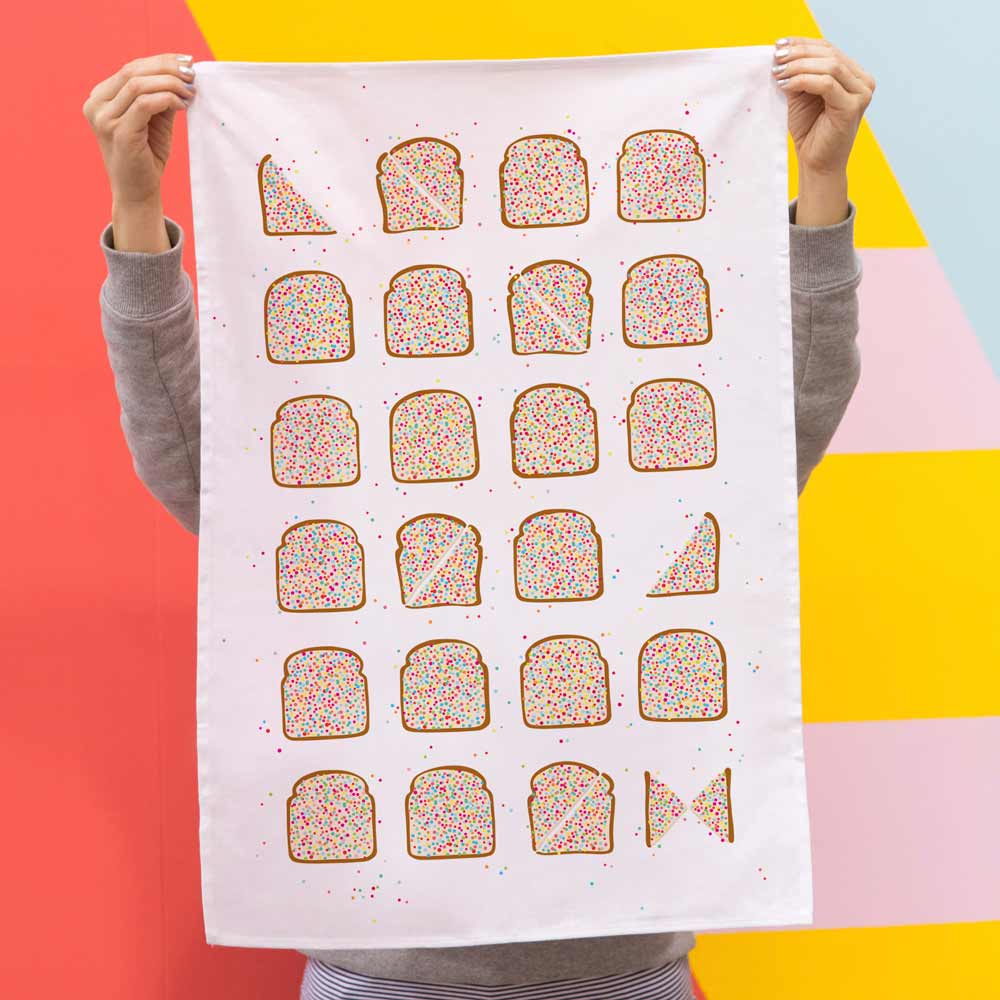 ICONIC TEA TOWEL - FAIRY BREAD
Remember when you were six and your birthday was something to get excited about? Really, really excited about? Presents, games, some balloons, all your friends, a giant cake and of course fairy bread. Sugary, rainbow coloured hundreds and thousands coating spongy white bread. Mmmmm. Almost better than blowing out the candles and making a wish. Almost.
We decided that we loooooooooooooooooved fairy bread so much but perhaps not the sugar rush or calories and decided to re-create our favorite party treat in this gorgeous tea towel that will look fabulous in any kitchen.
Printed on 50% linen & 50% cotton tea towel. These tea towels are hand-folded, and then beautifully tied with string and a Make Me Iconic tag.
Finished flat size 45cm (W) x 66cm (L)
50% linen & 50% cotton
Shipping is FREE on AUS orders over $100. Yay! - Standard shipping Australia-wide is $15 - International Shipping is calculated at checkout Click here for further information.
Note: these shipping charges applies only to our online retail customers only (not wholesale accounts)