FREE shipping over $130. Express Shipping Available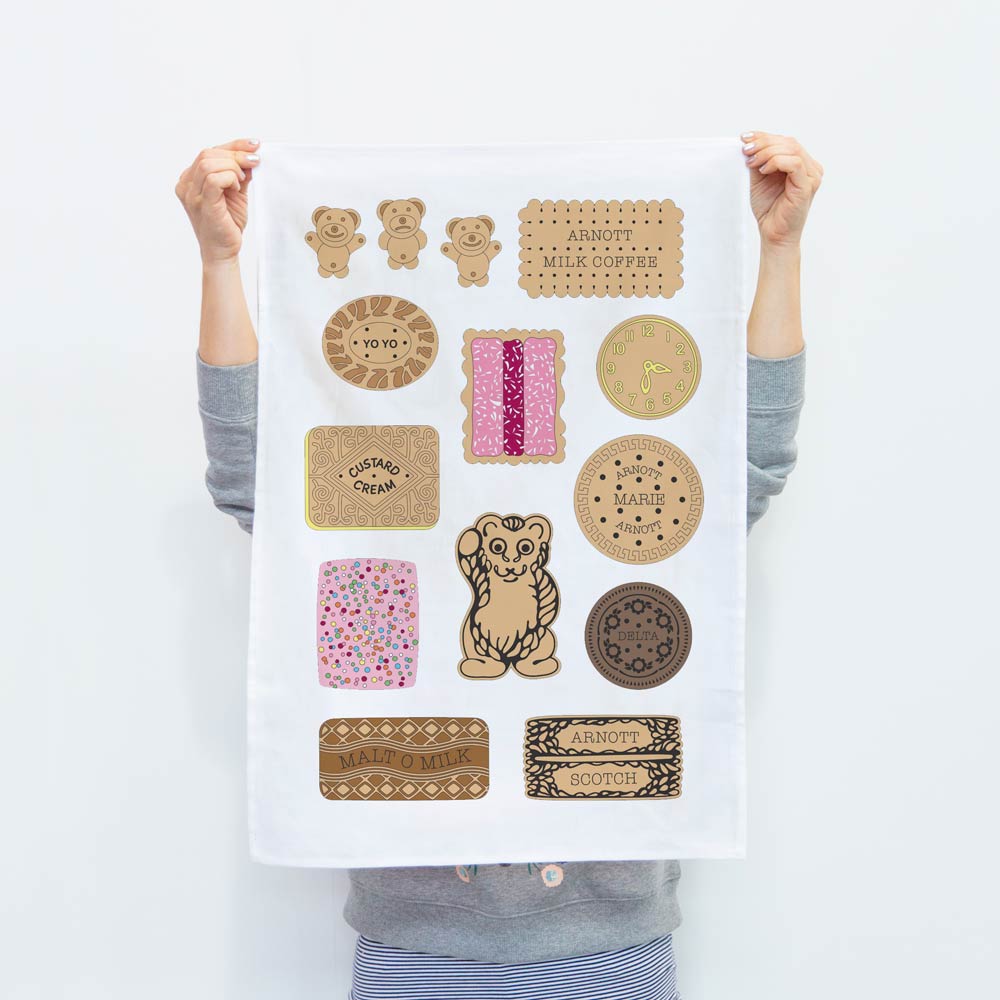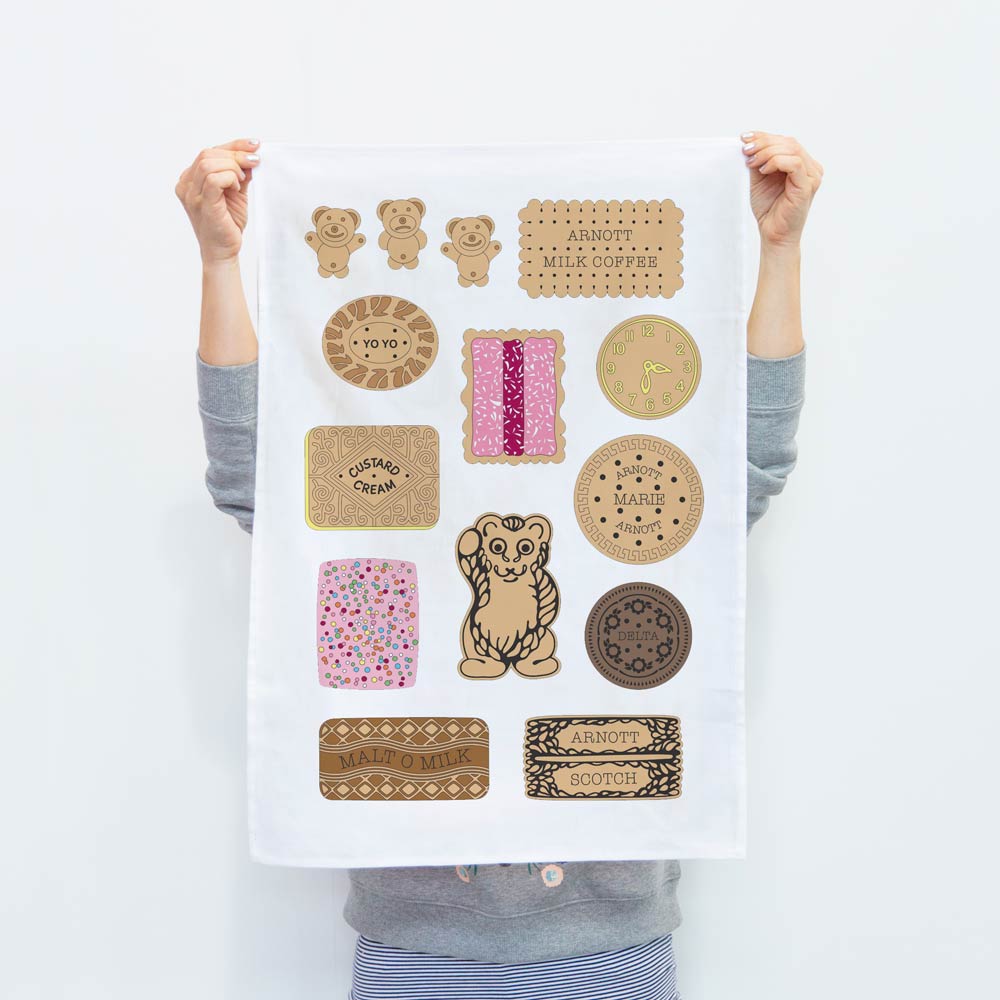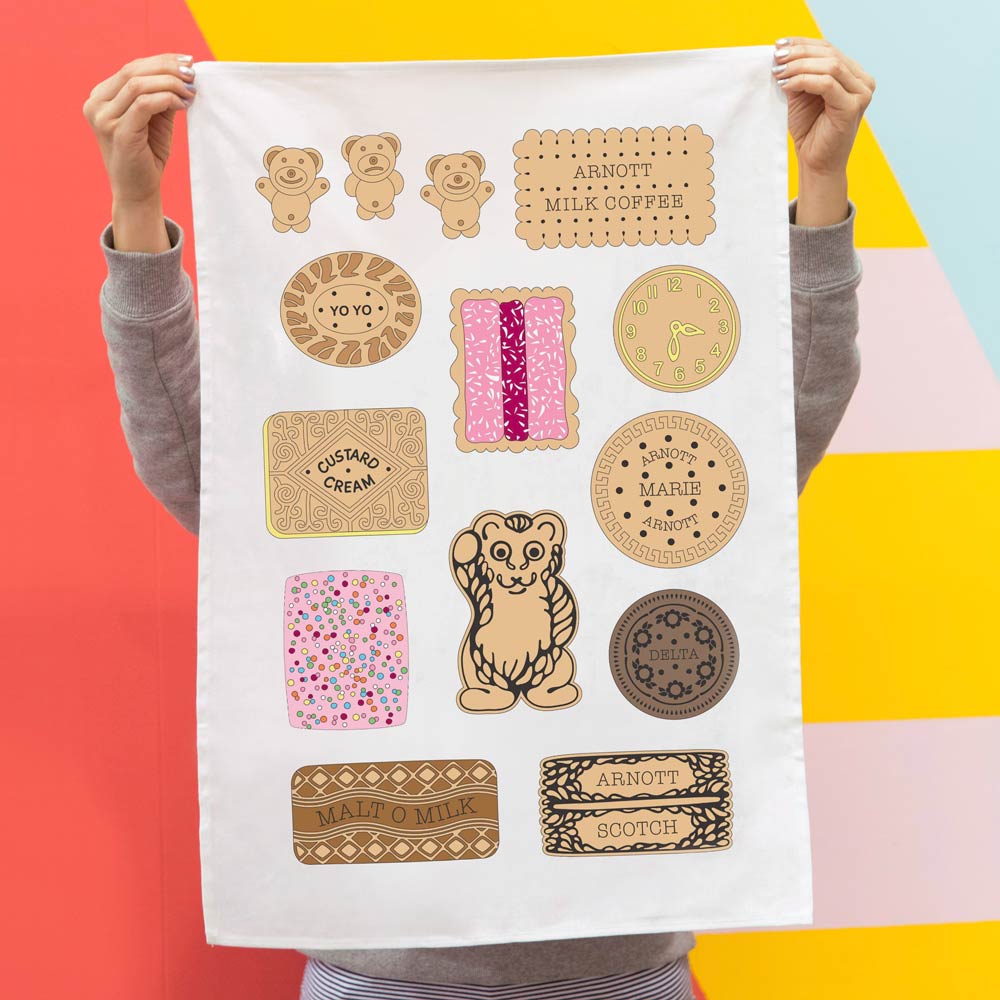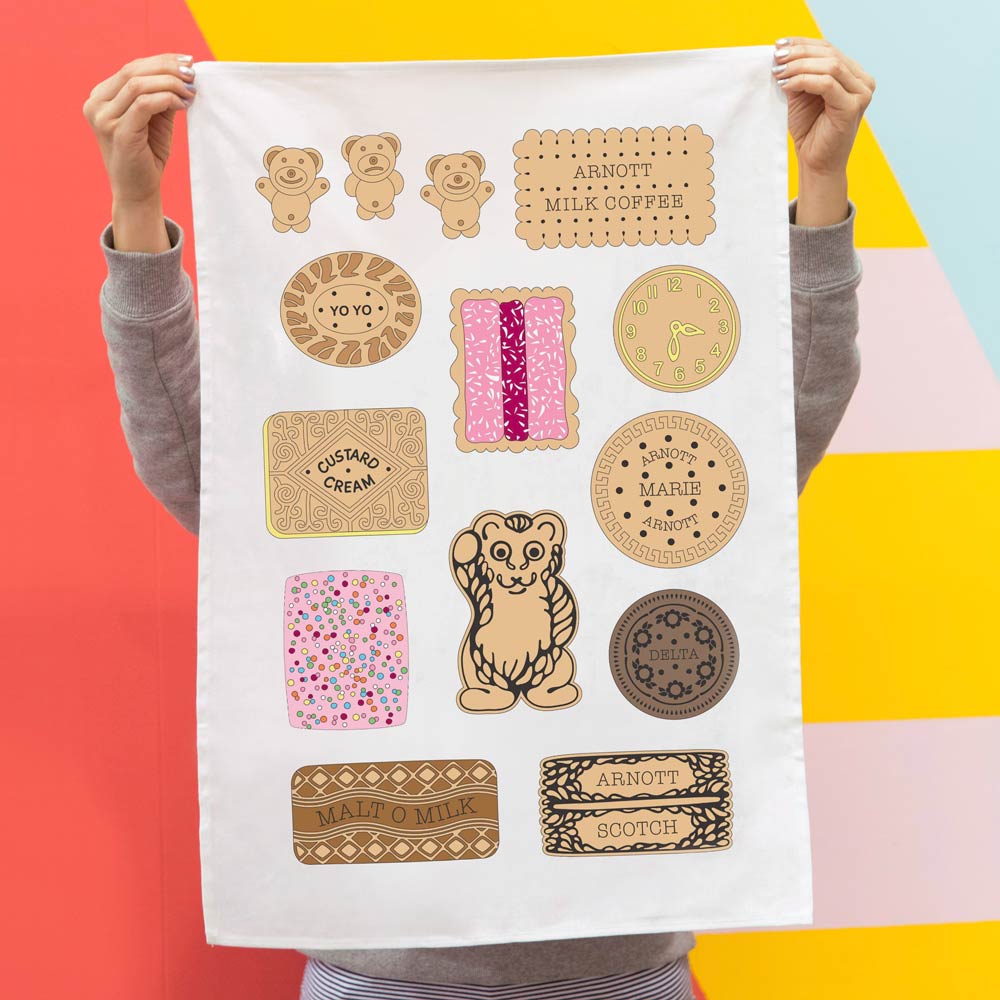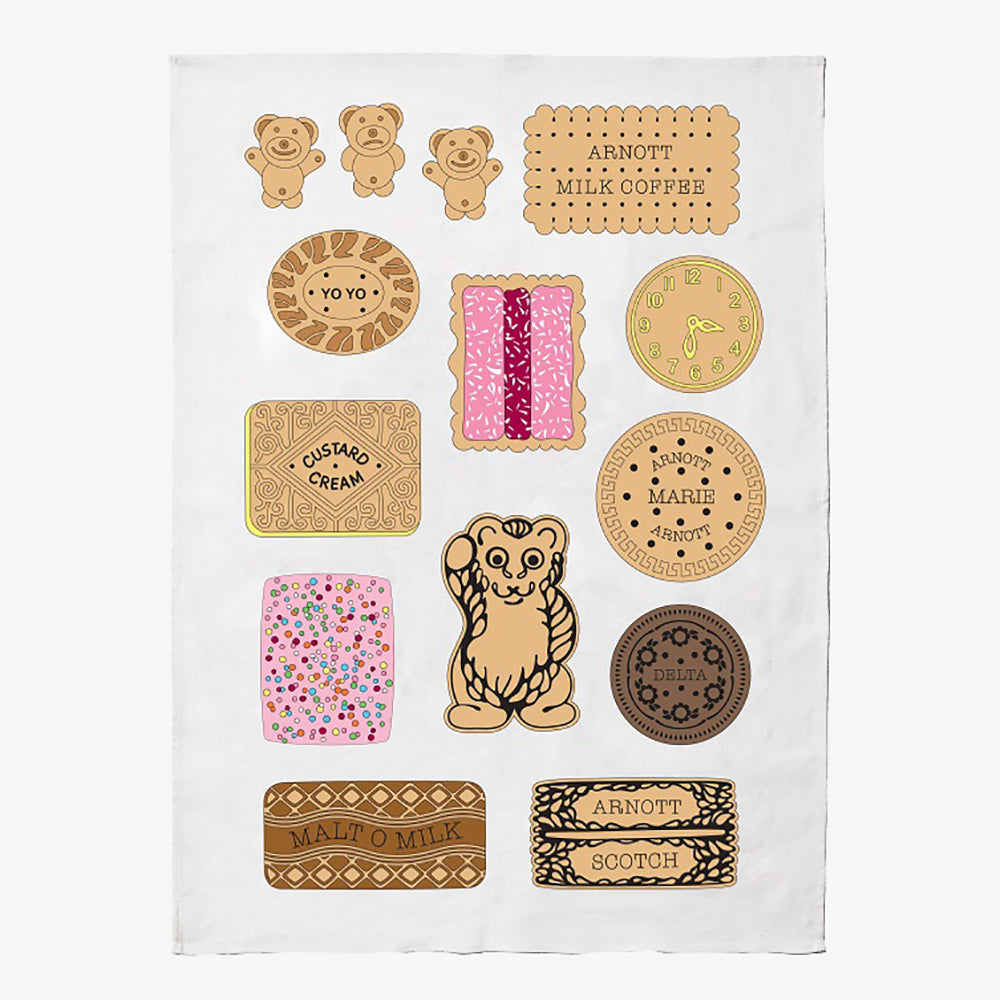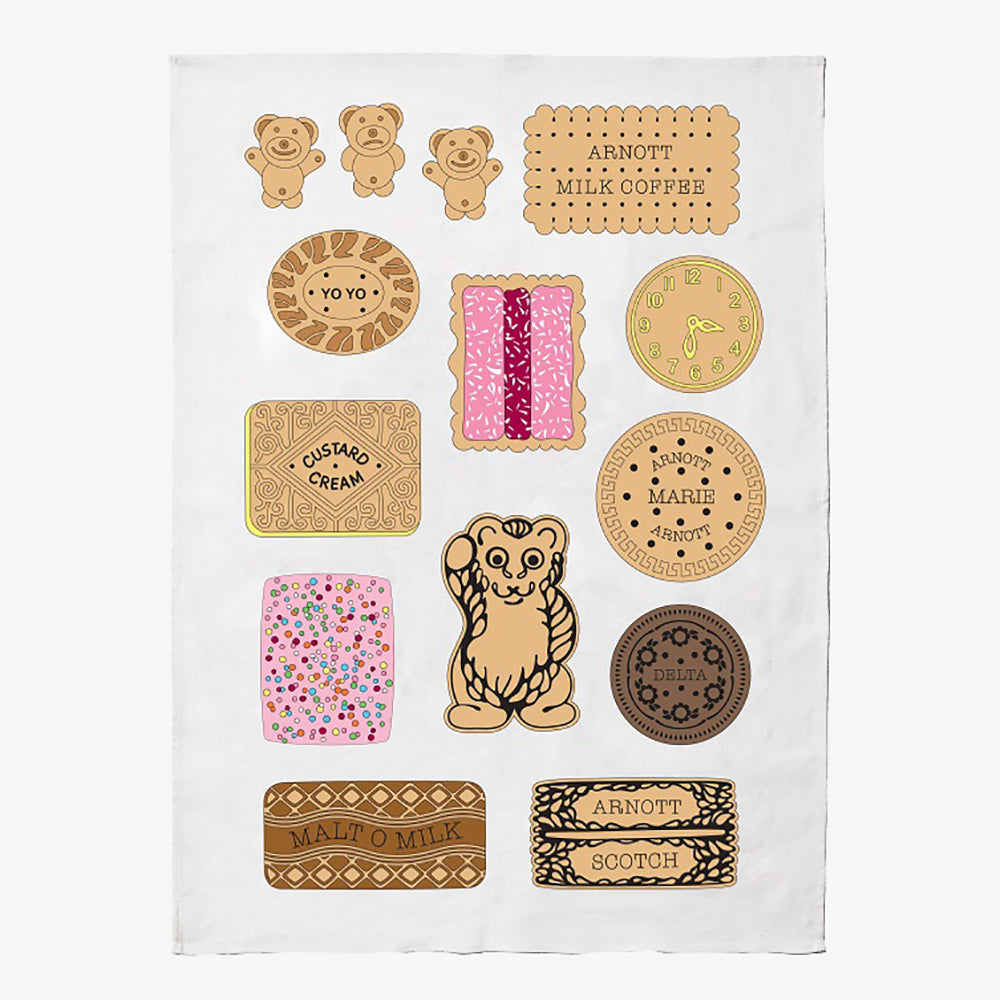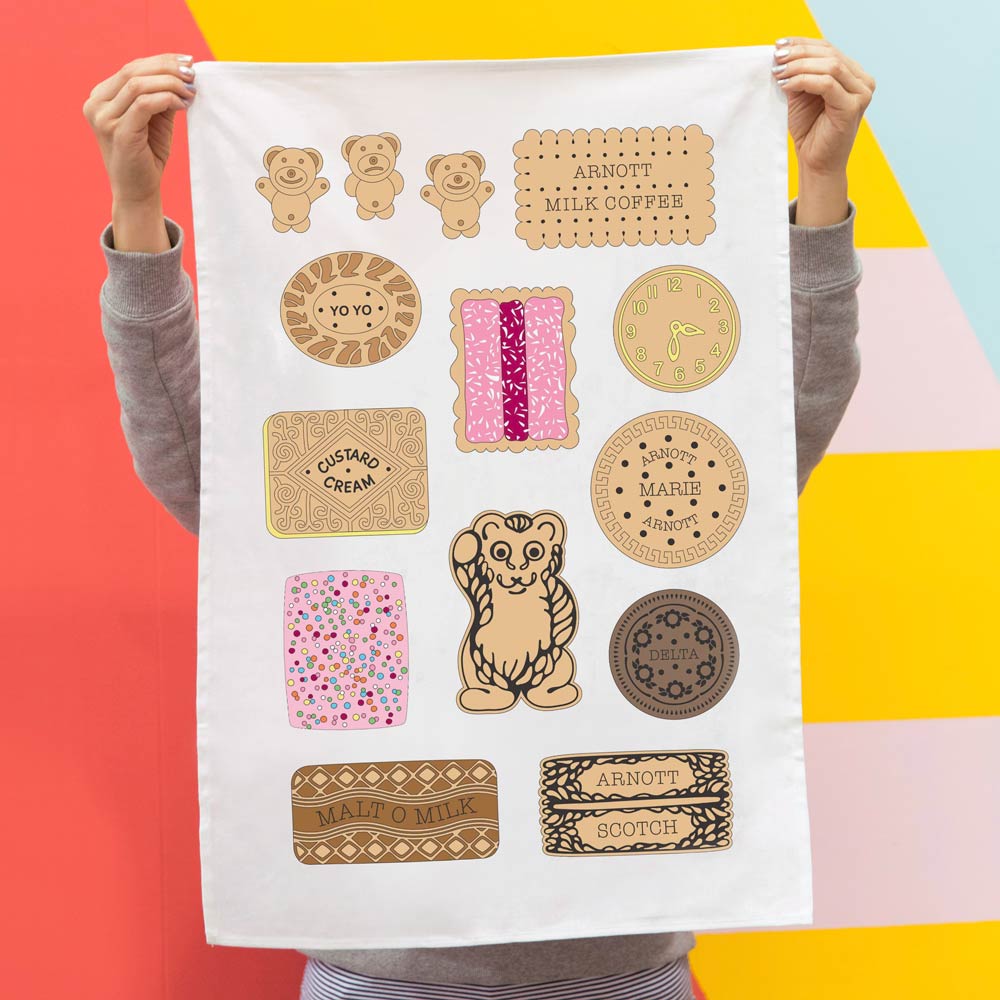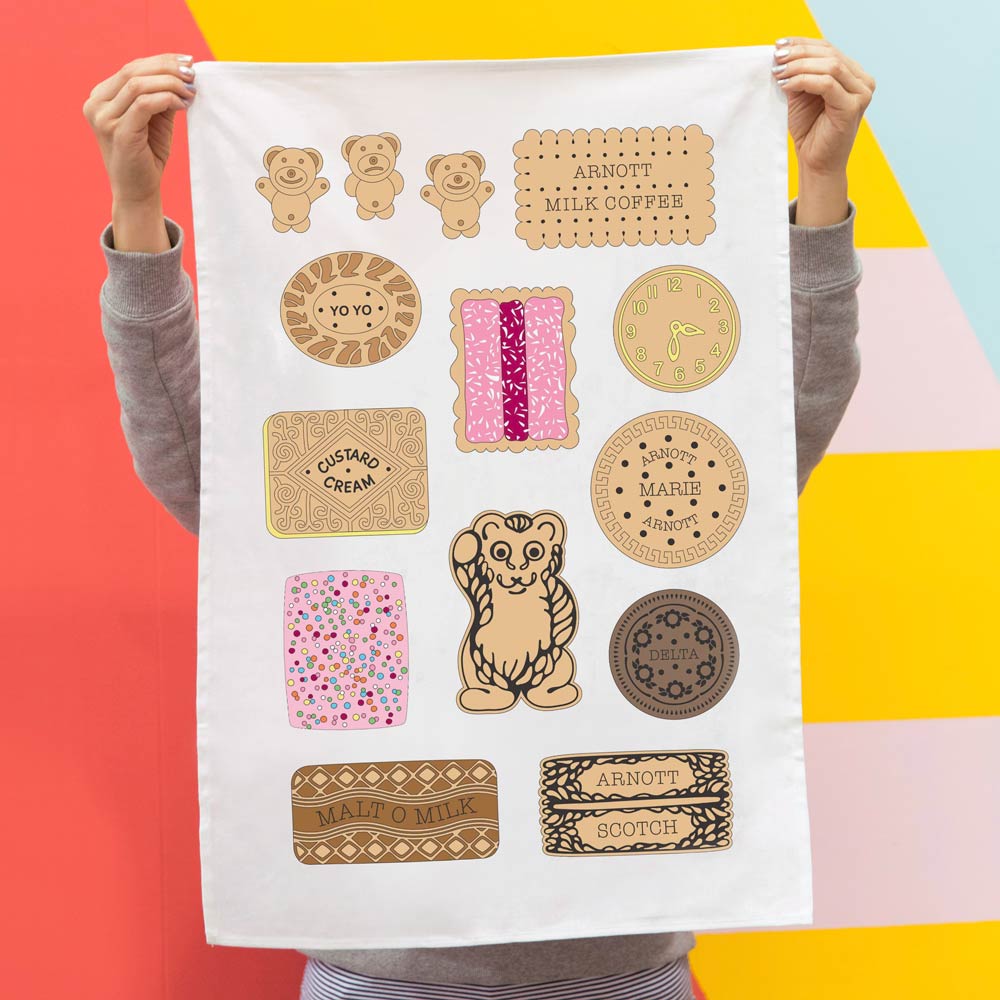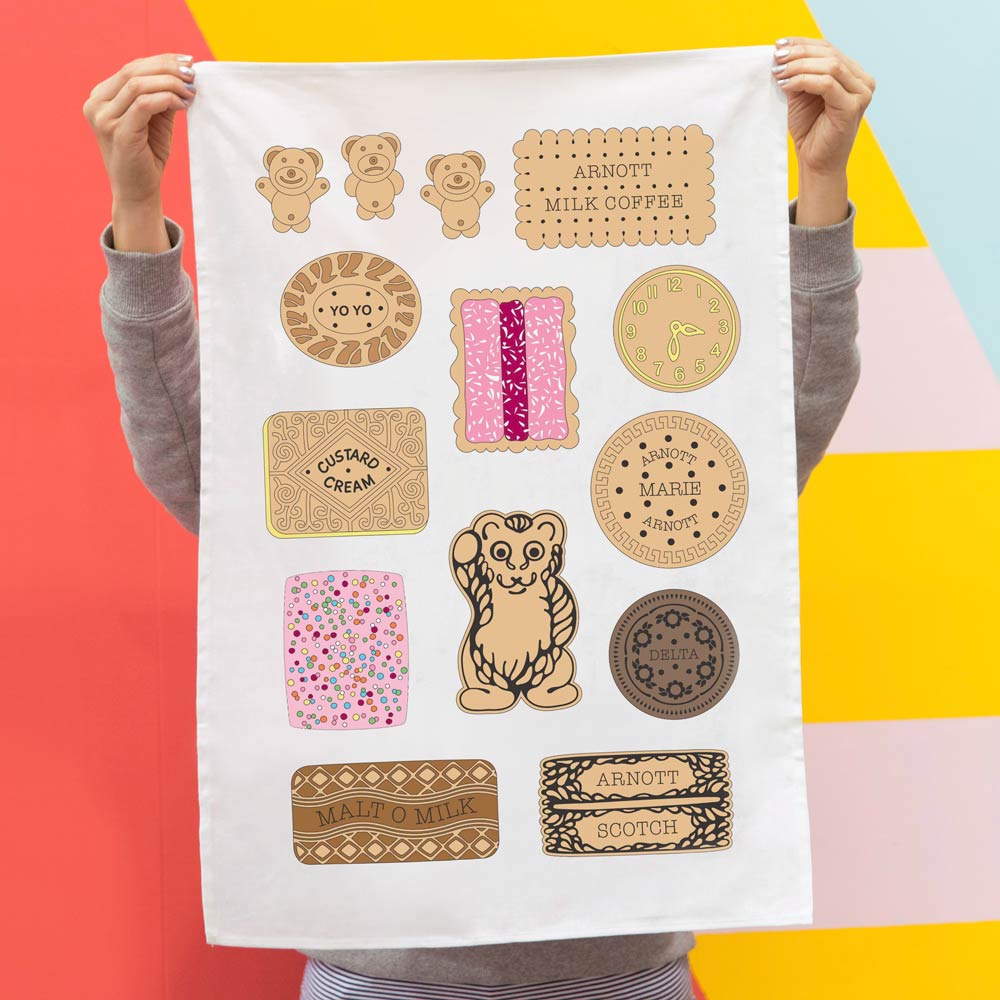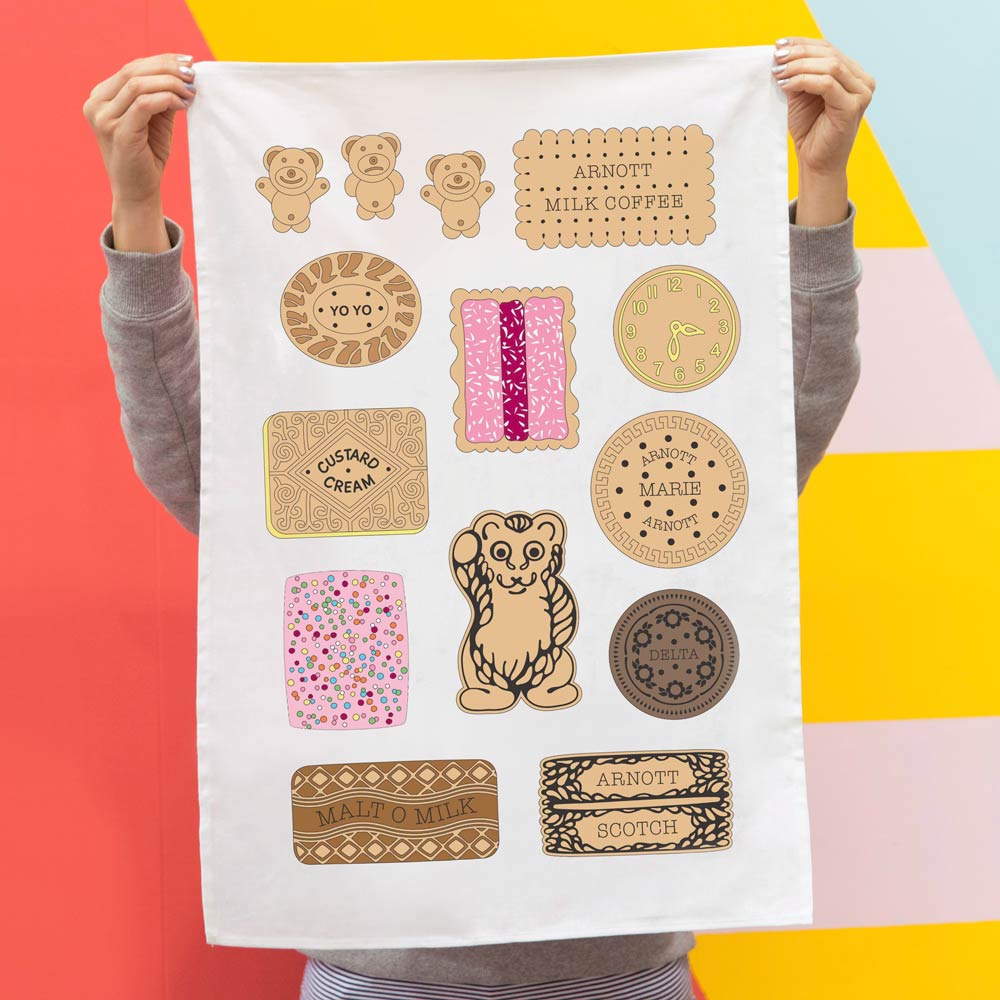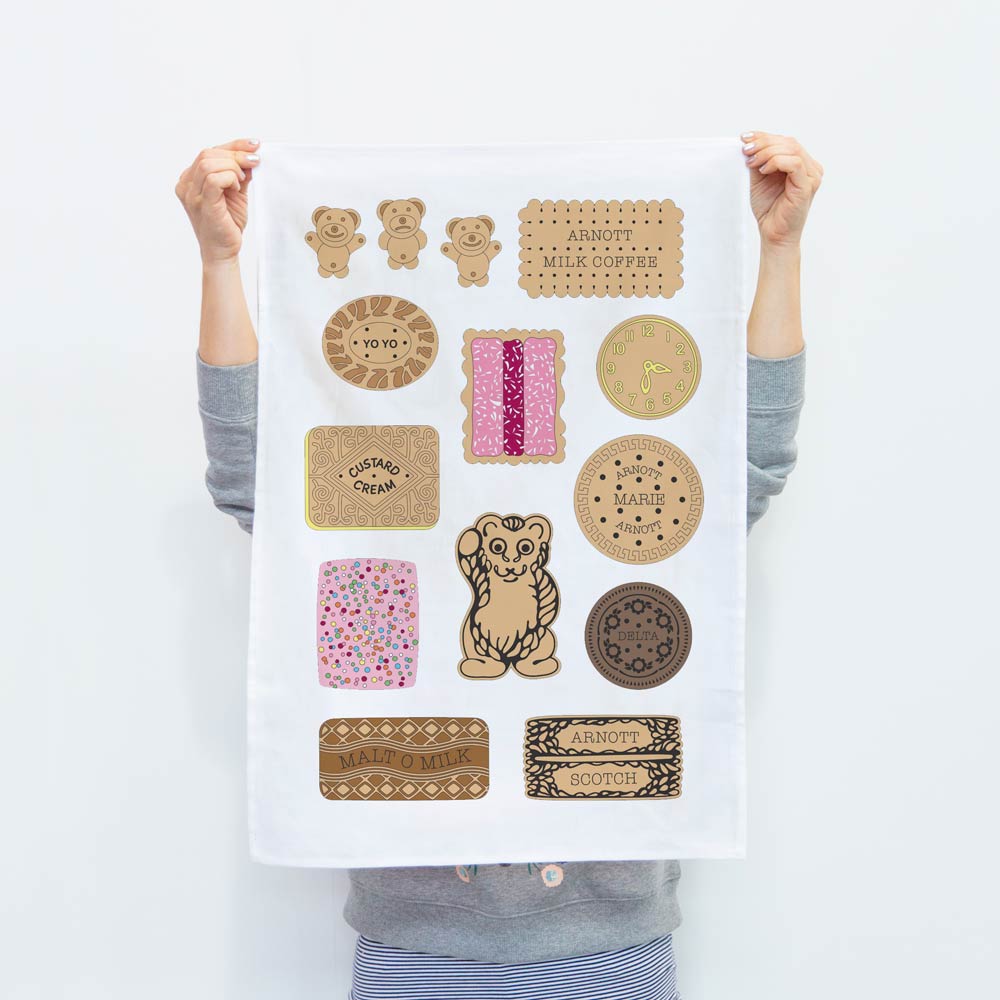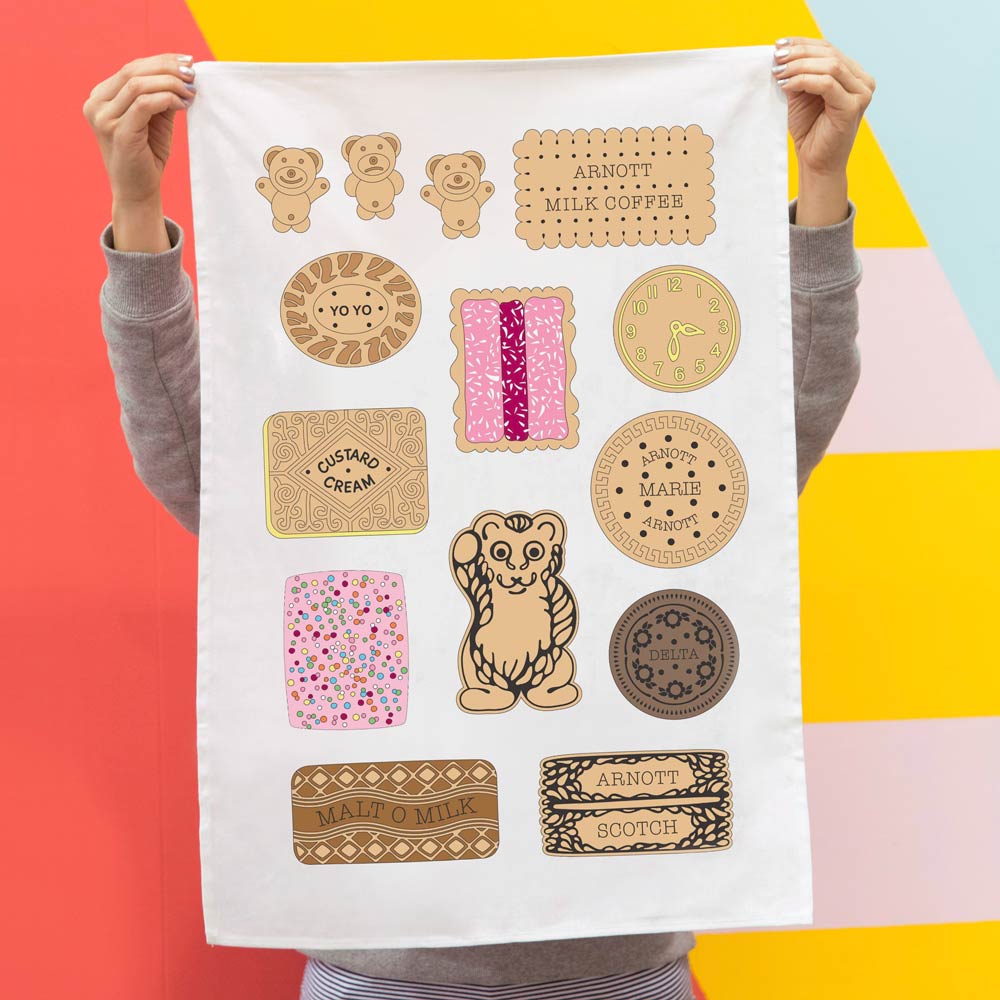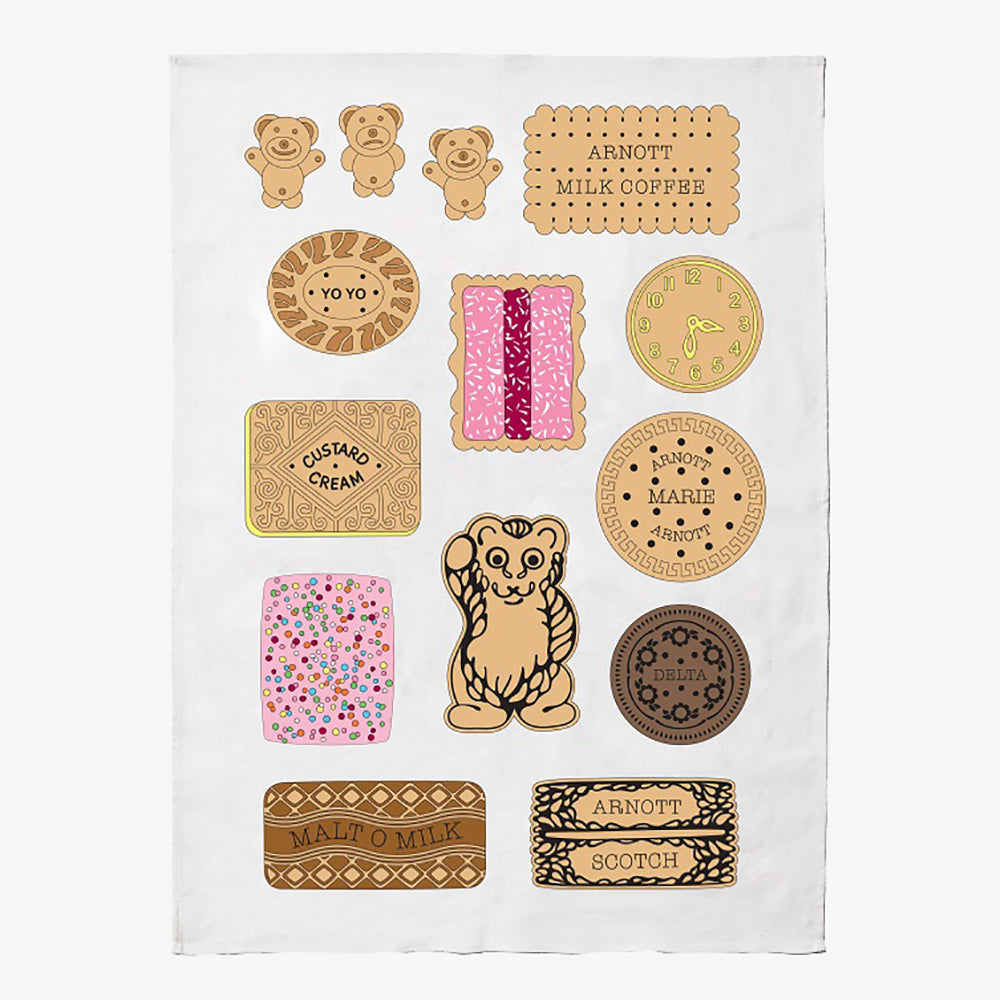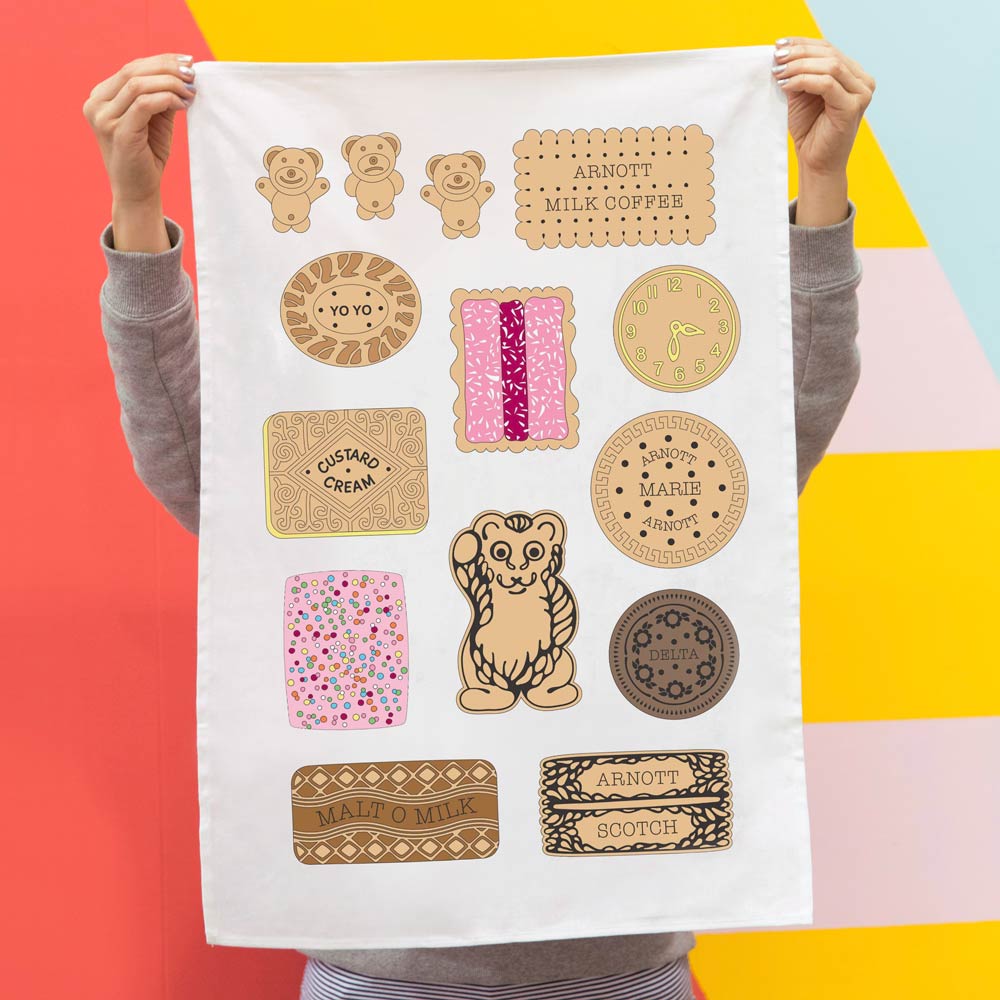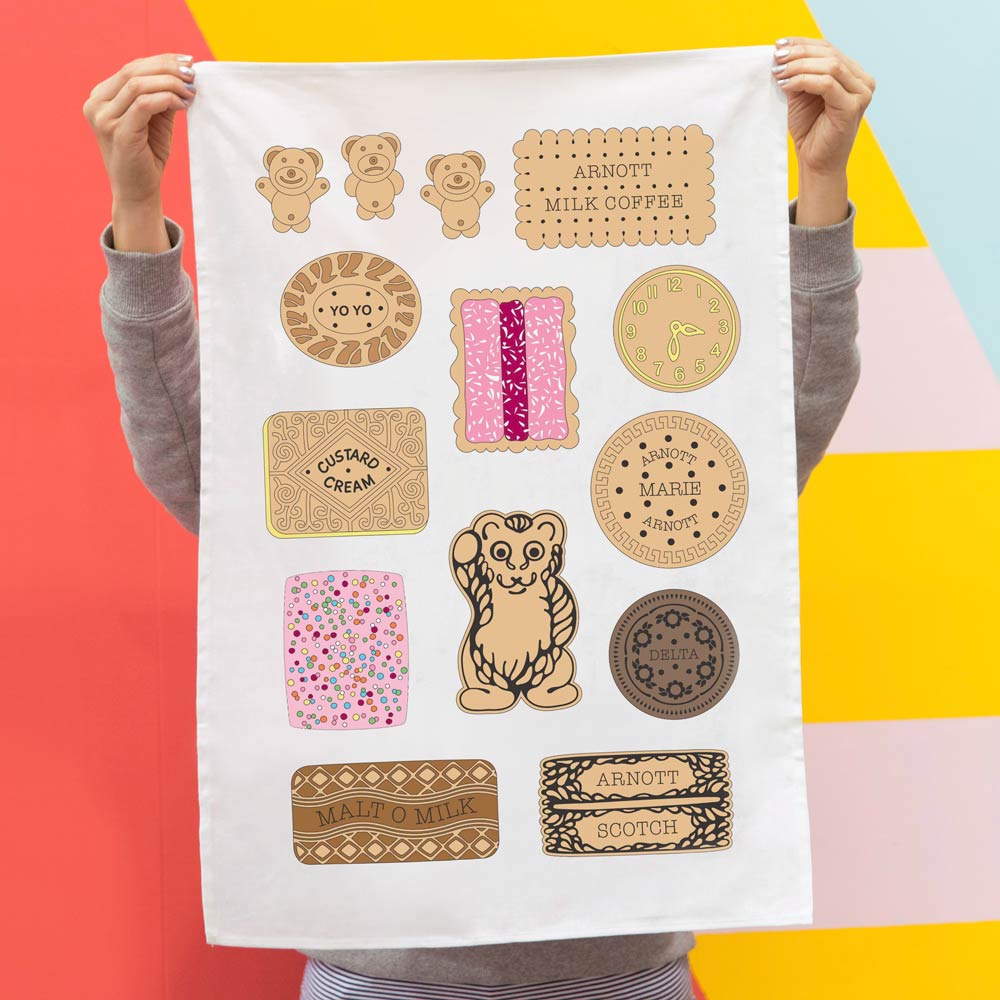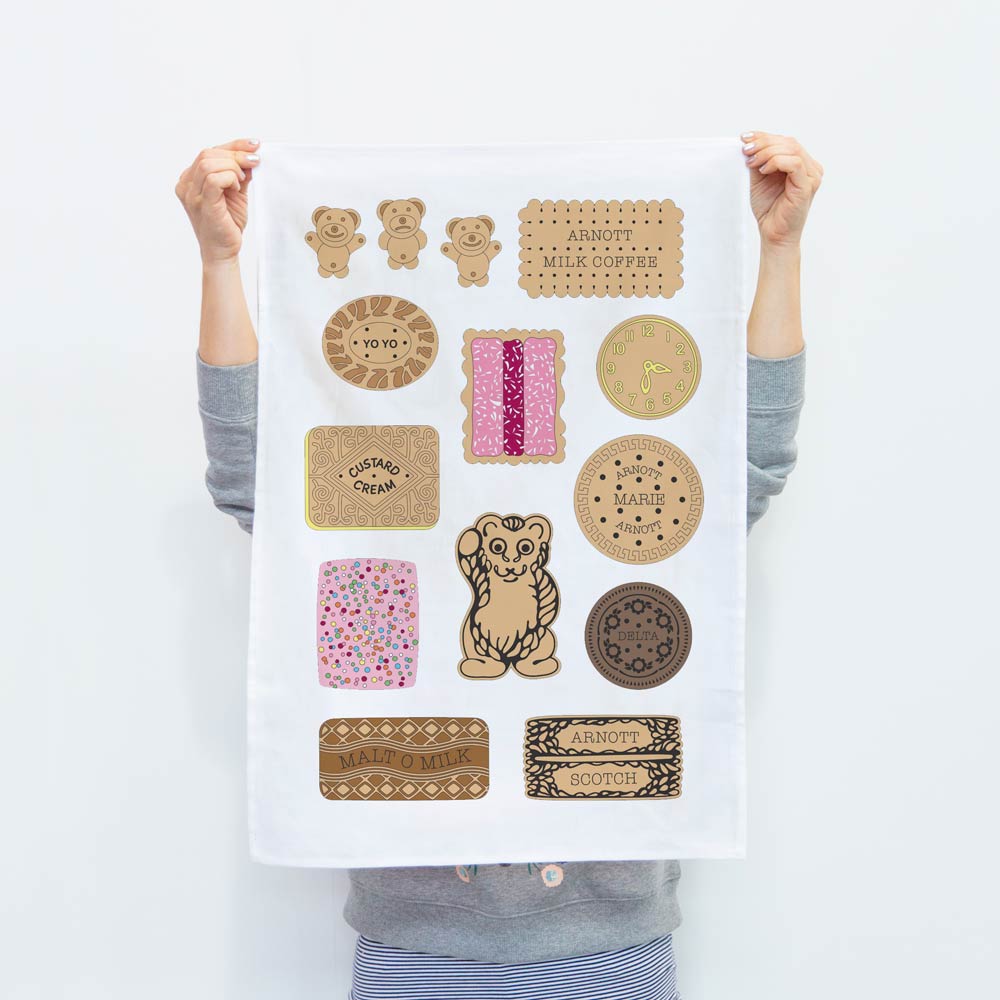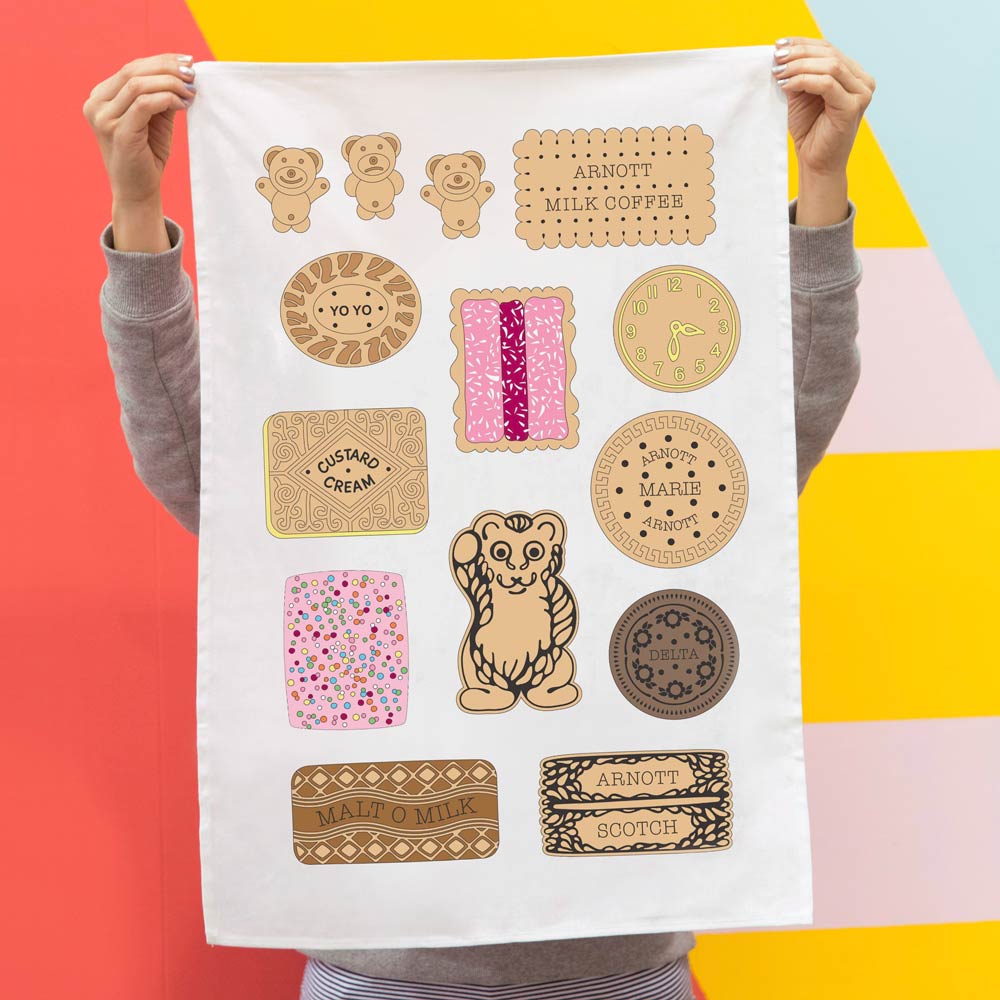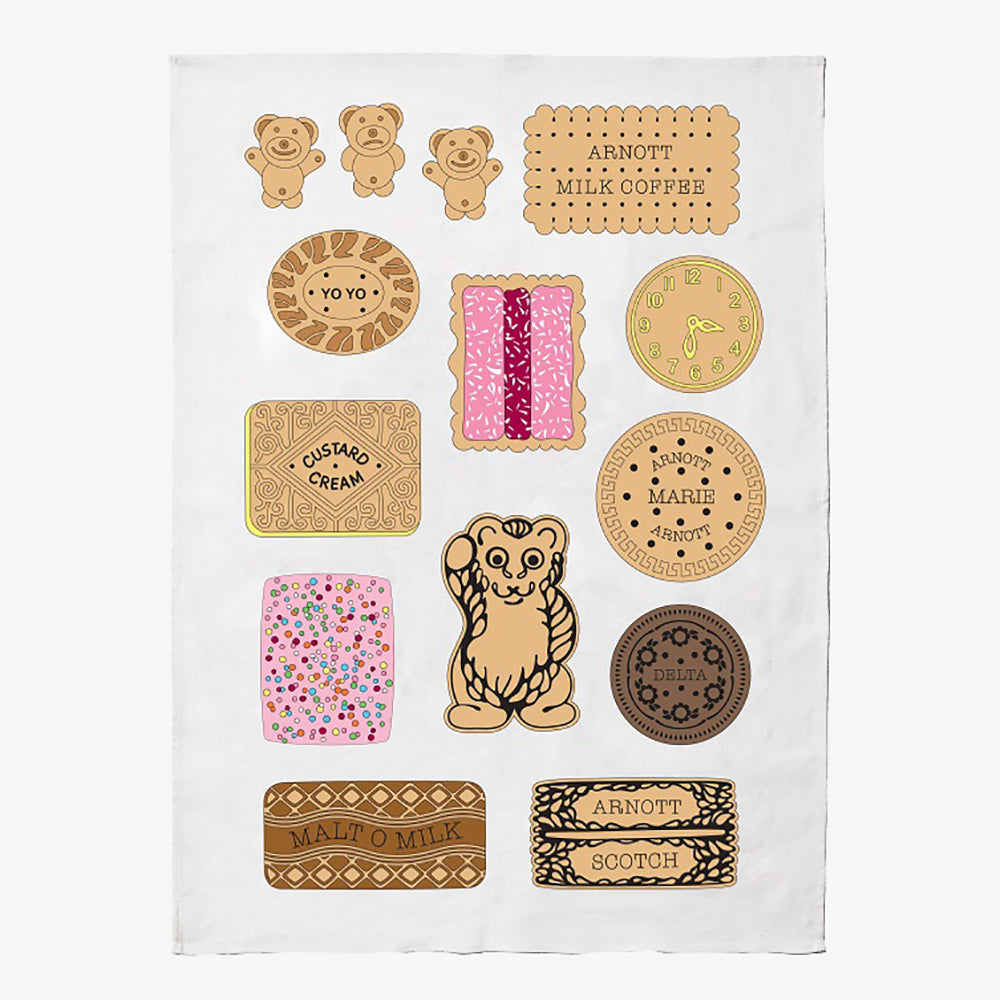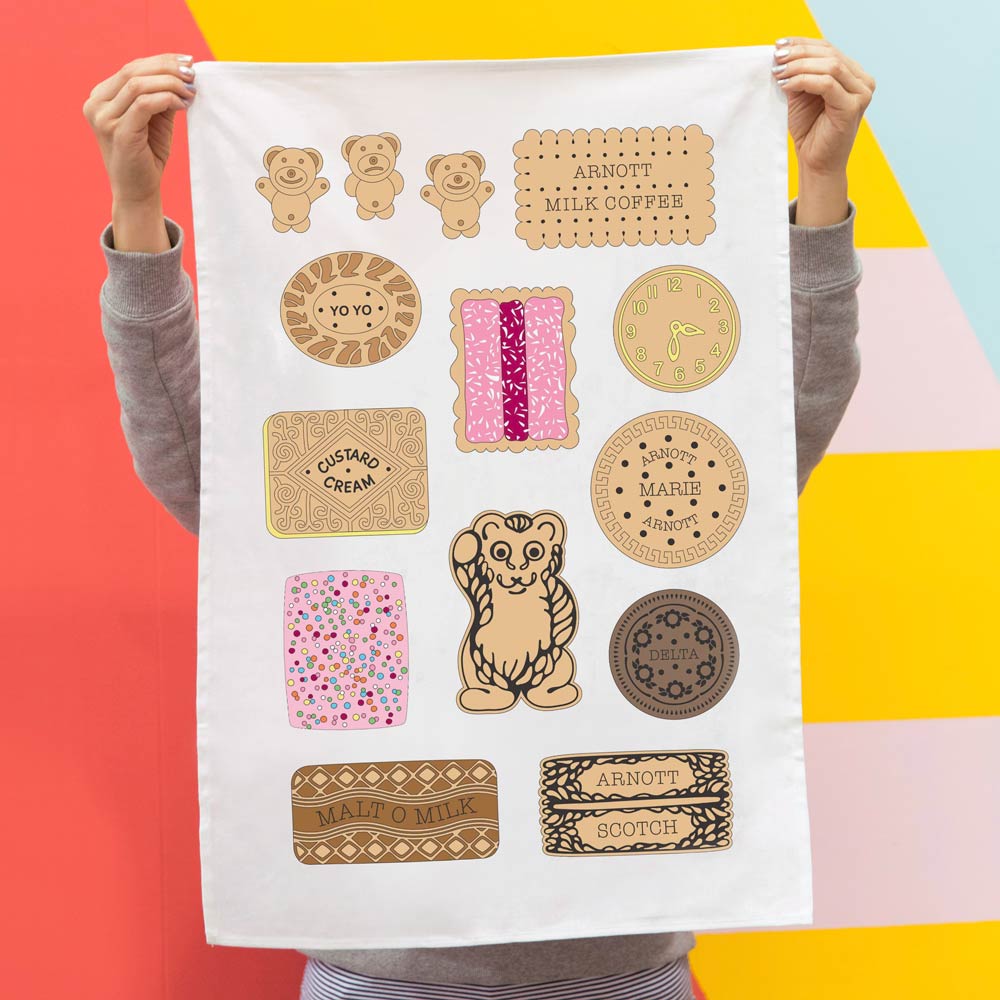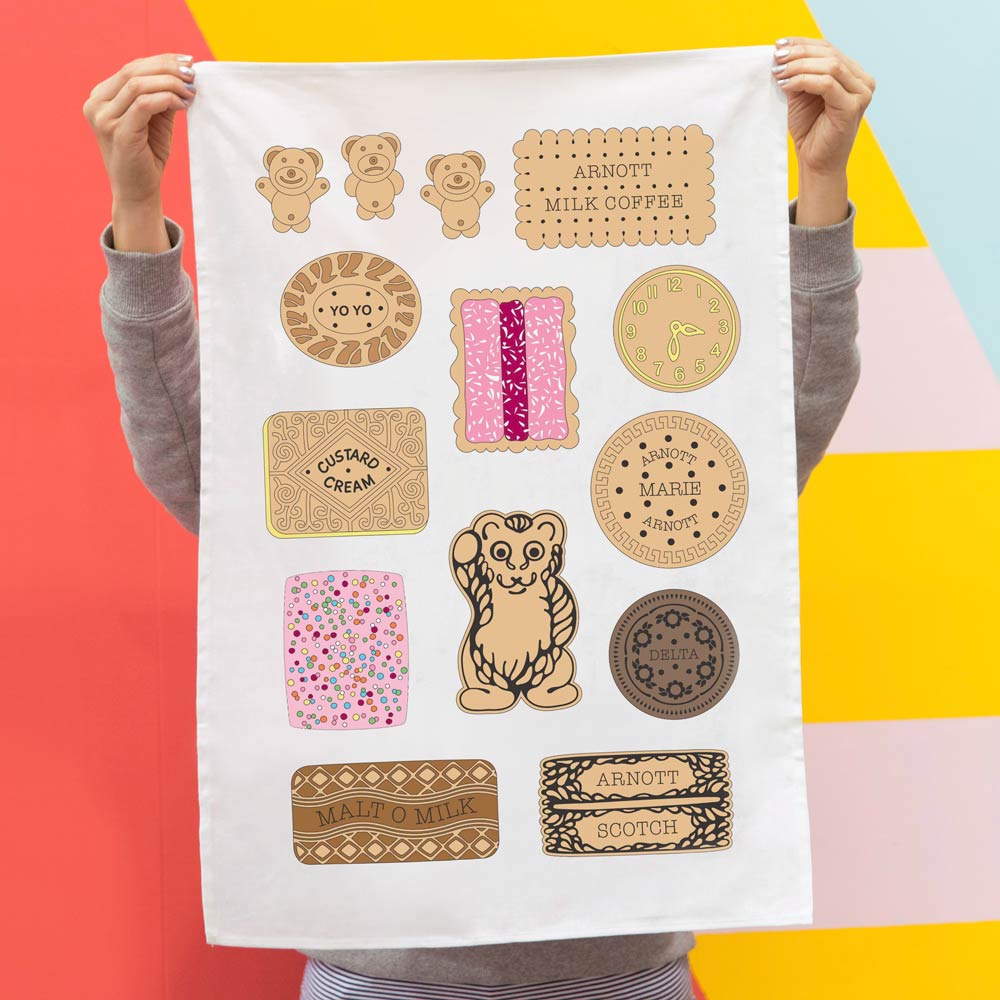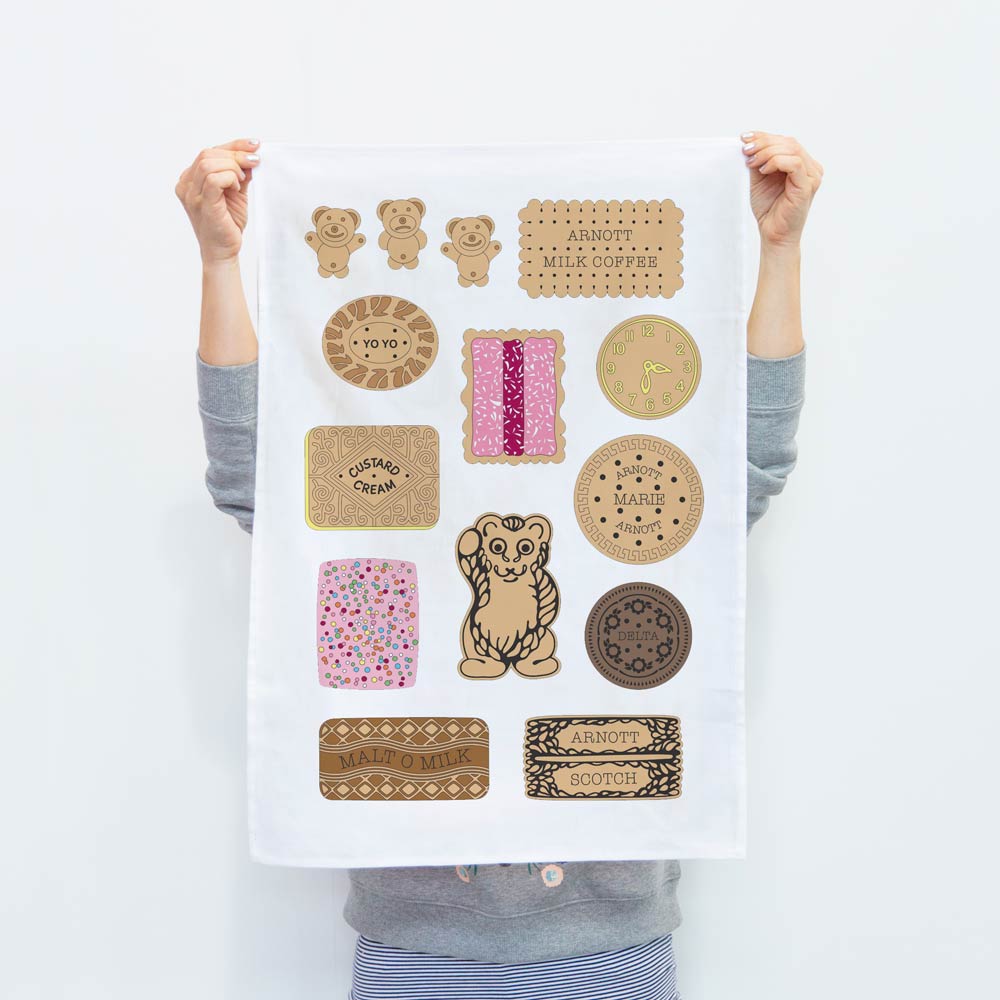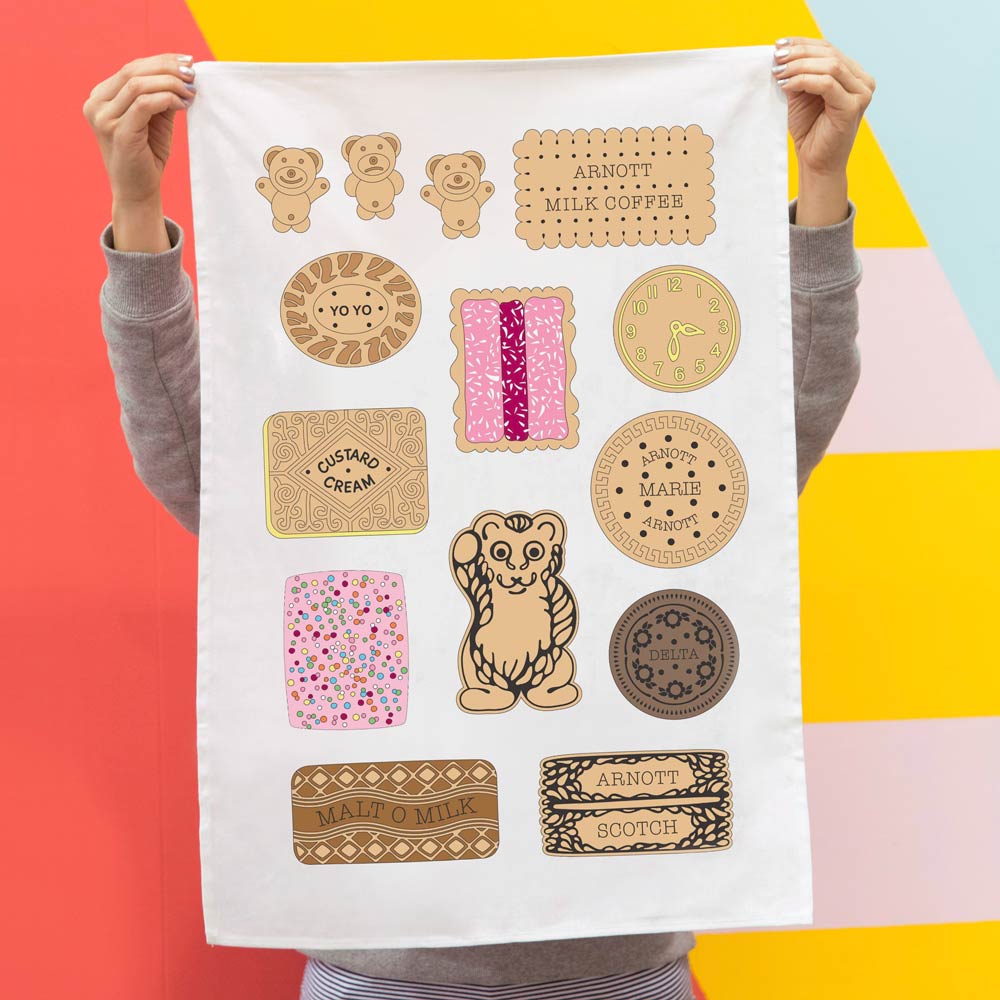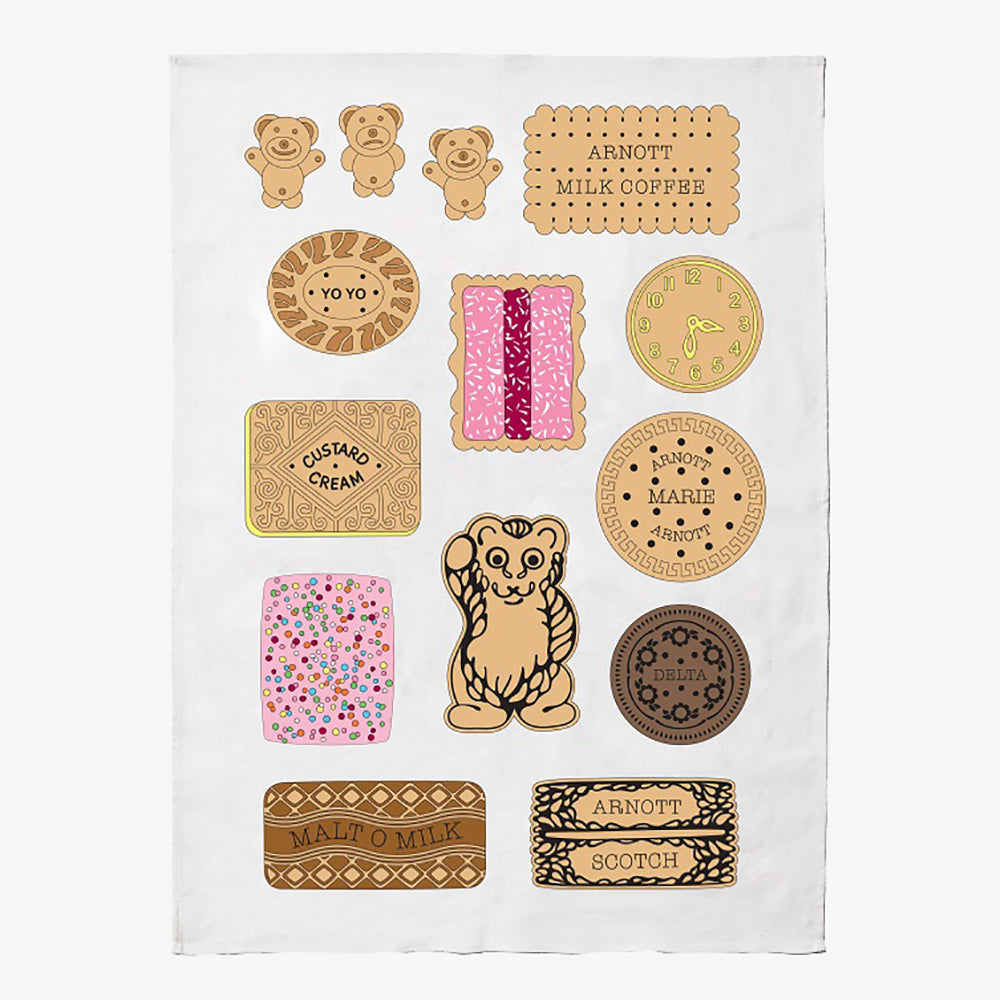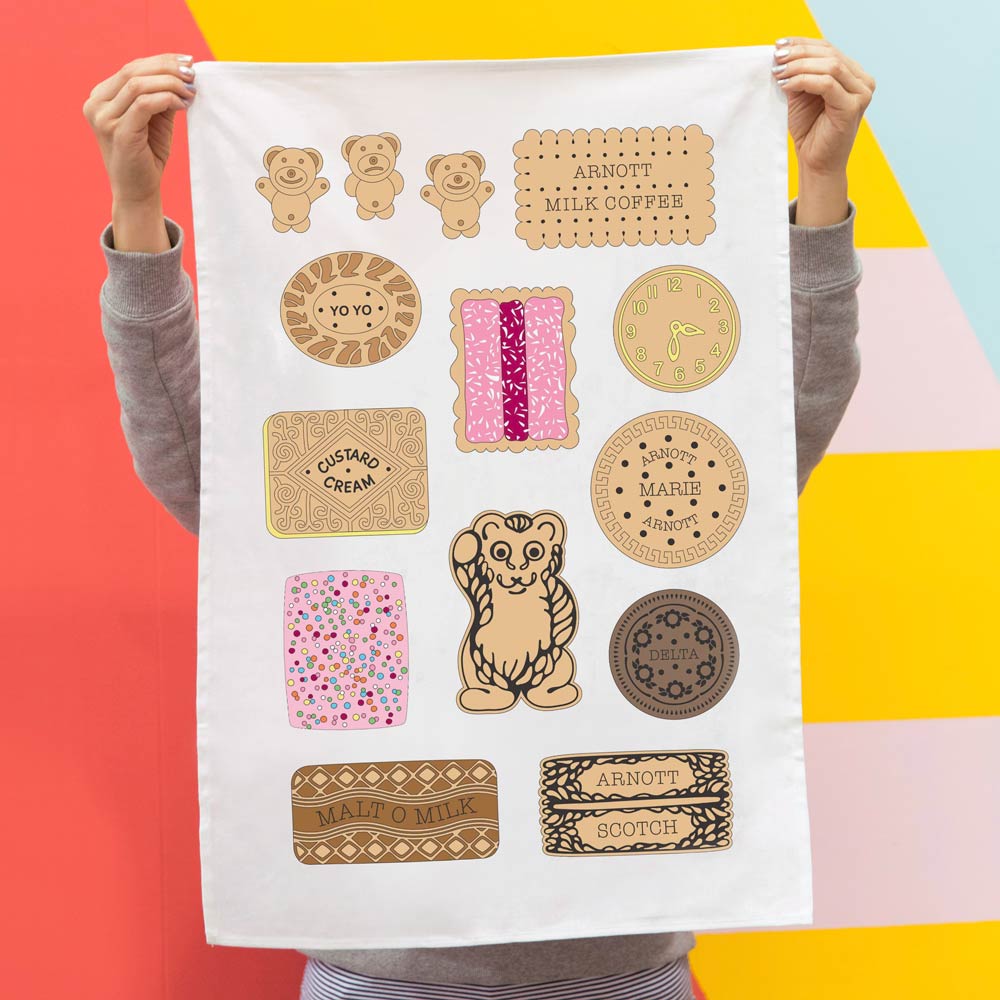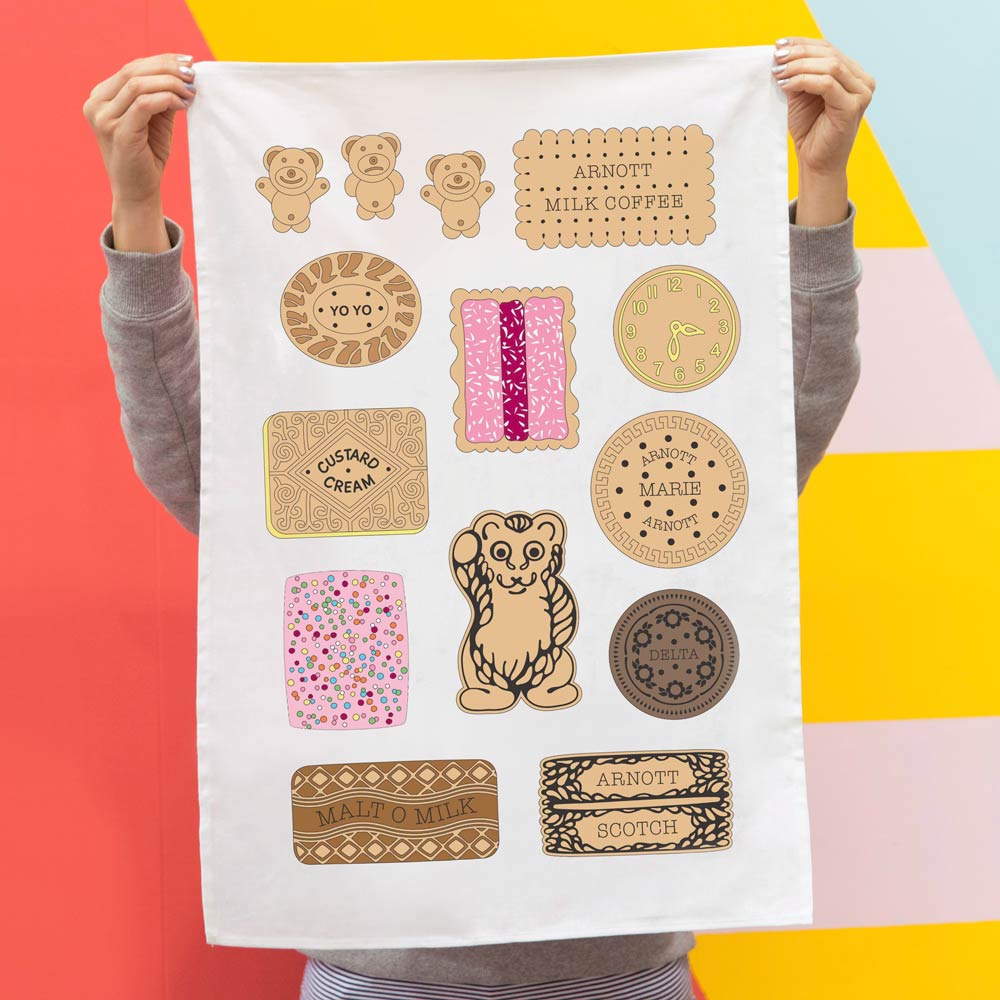 ICONIC TEA TOWEL - BICKIES
We love a good collection of Arnotts biscuit assortments. Coming home after school we would race our siblings to the kitchen pantry and pull out a packet of bickies to munch down with a glass of cold milk. The hardest thing was choosing which one to eat first? And how delicious where Teddy Bear biscuits dipped in your milk??III OMG the best and just yum.
Dipped into a cup of tea or simply munched on their own. Teddy Bear, Iced Vo Vo Delta Cream or Malt O Milk; what's your favorite? We have recreated a selection of iconic Australian Arnotts biscuits to enjoy on this beautiful white tea towel. We're sure you will like this tea towel almost as much as the real thing and of course will look gorgeous in any kitchen.
Printed on 50% linen & 50% cotton tea towel. These tea towels are hand-folded, and then beautifully tied with string and a Make Me Iconic tag.
Finished flat size 45cm (W) x 66cm (L)
50% linen & 50% cotton
Shipping is FREE on AUS orders over $100. Yay! - Standard shipping Australia-wide is $15 - International Shipping is calculated at checkout Click here for further information.
Note: these shipping charges applies only to our online retail customers only (not wholesale accounts)