FREE shipping over $130. Express Shipping Available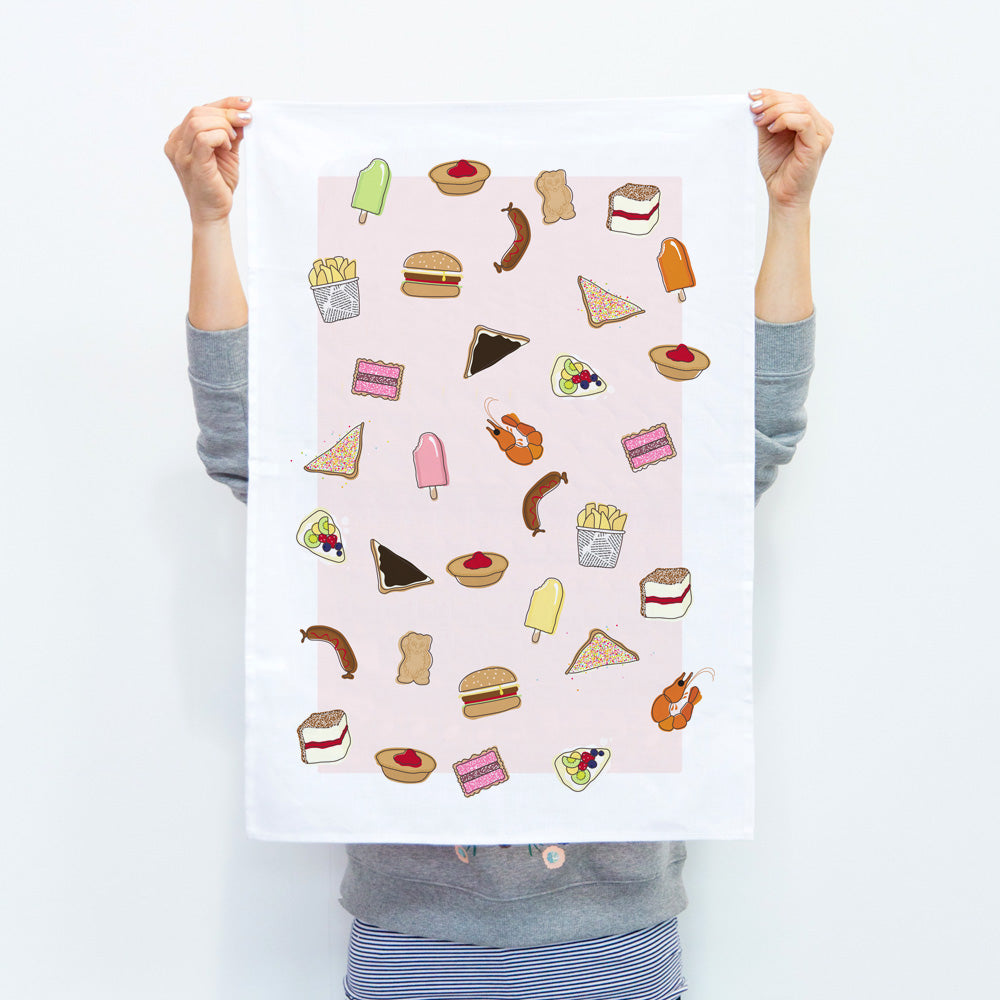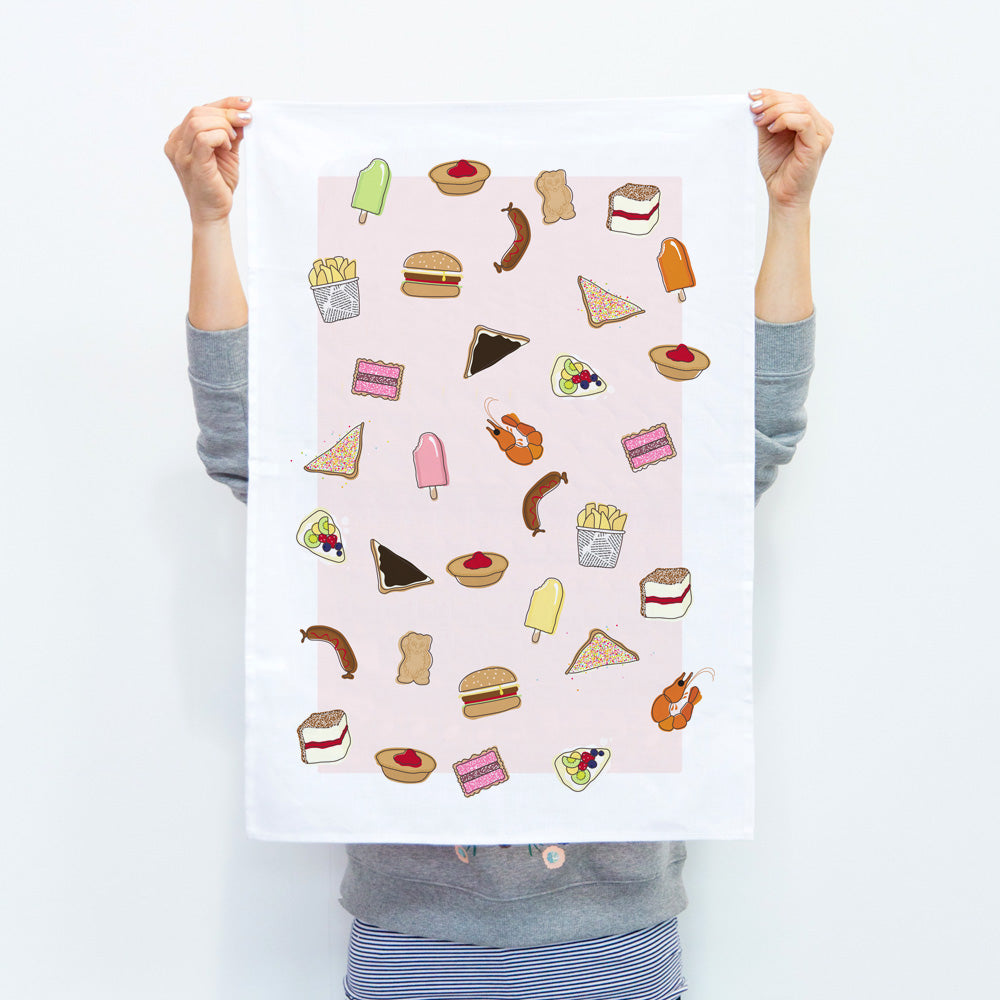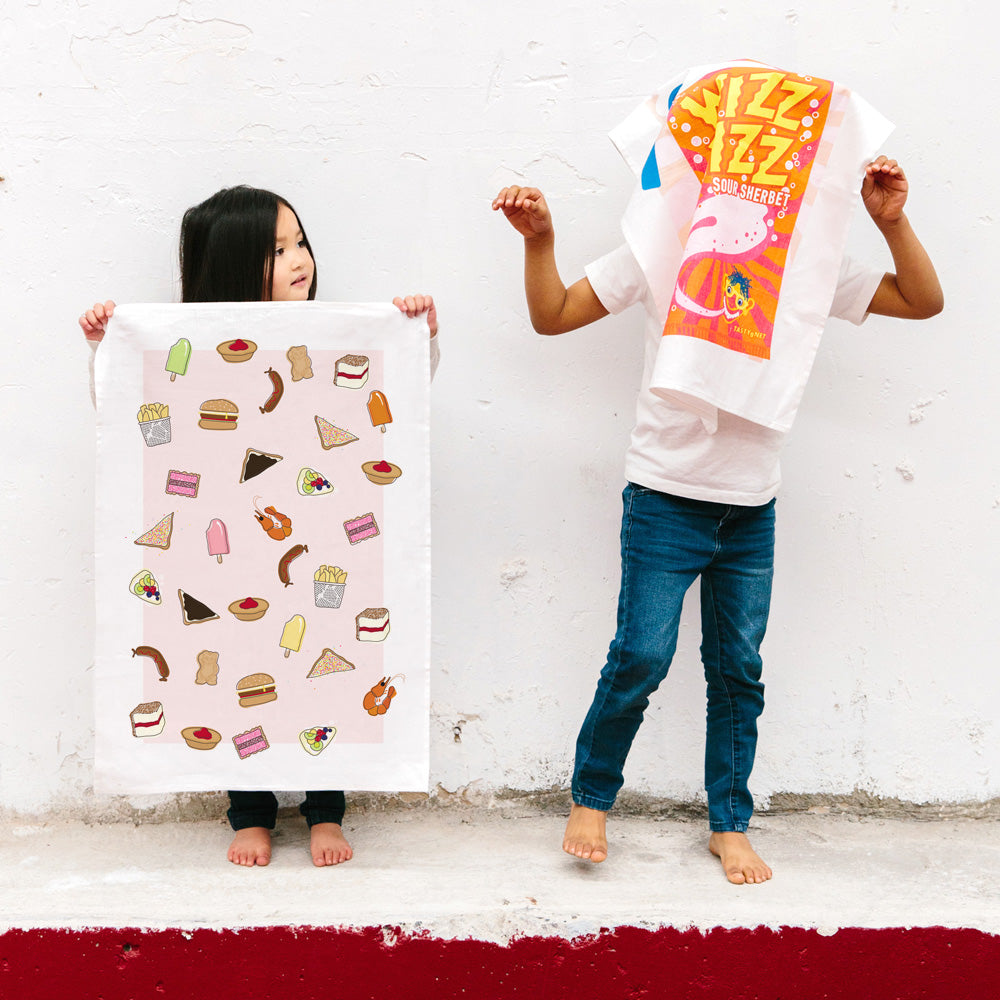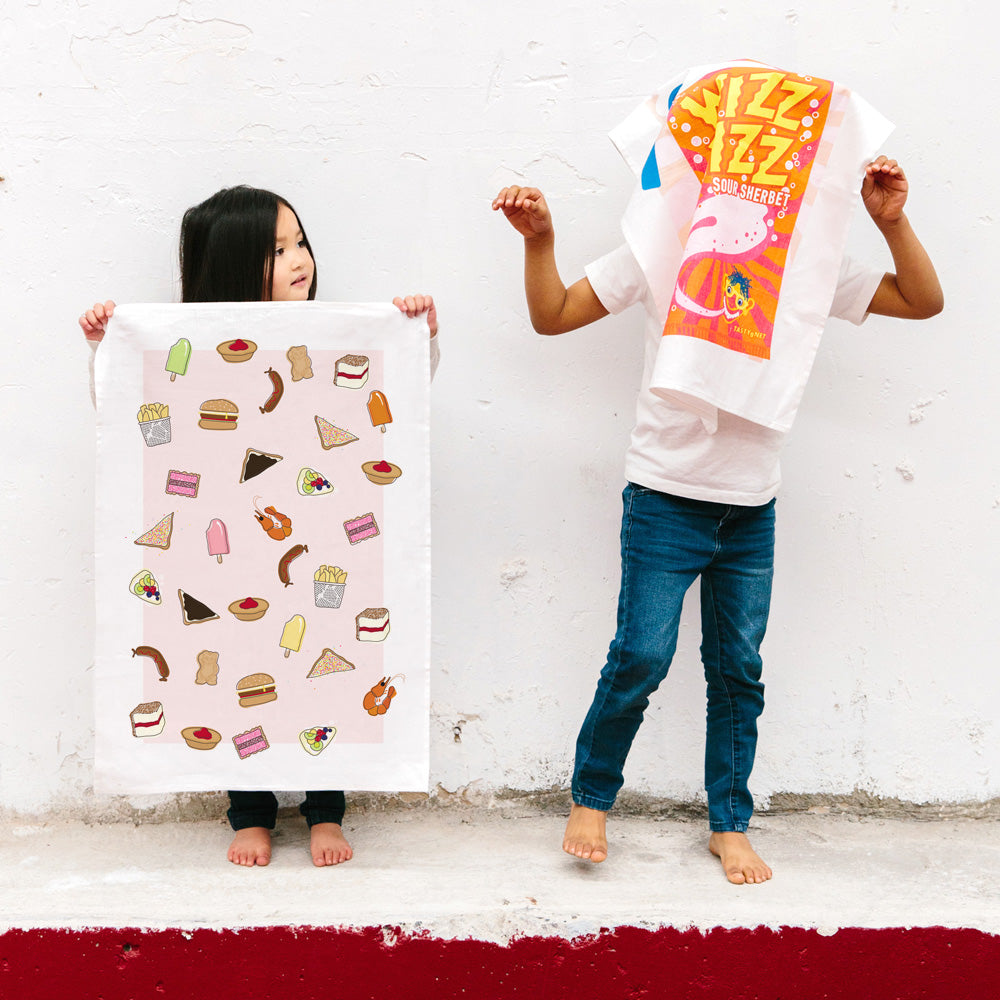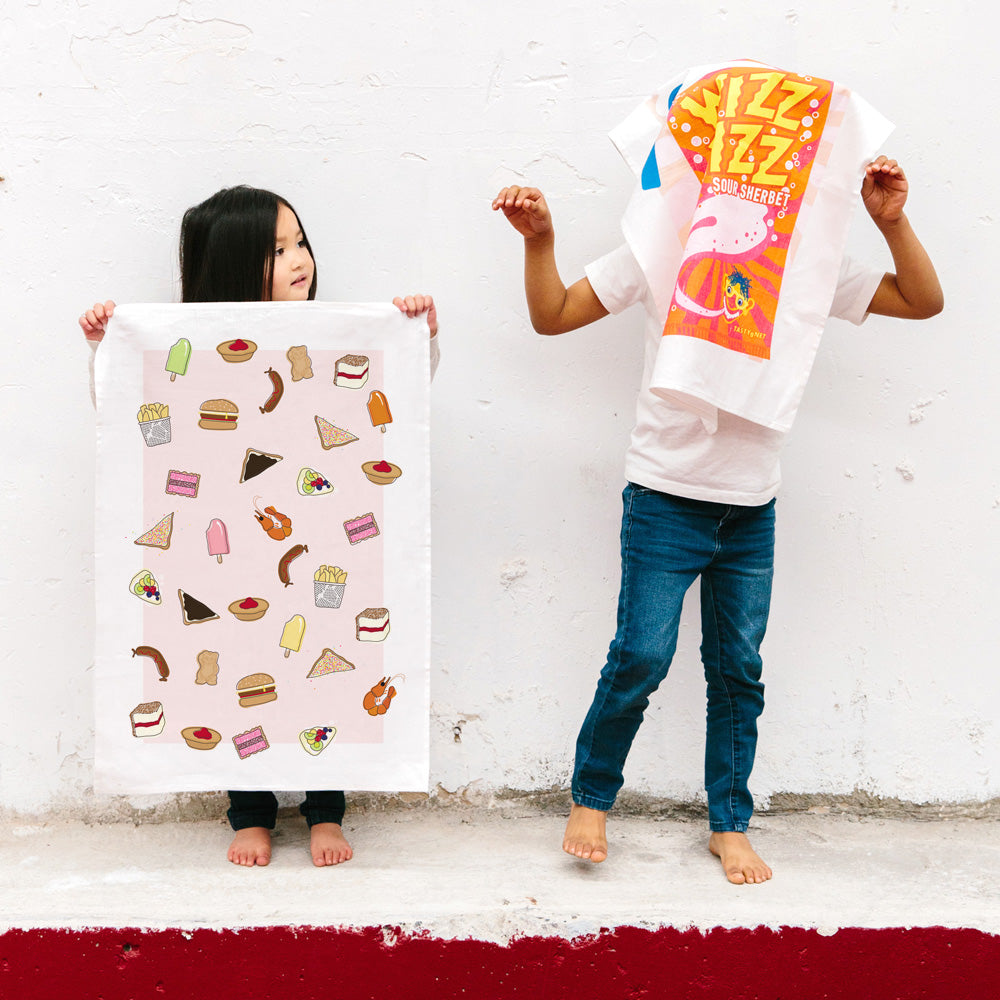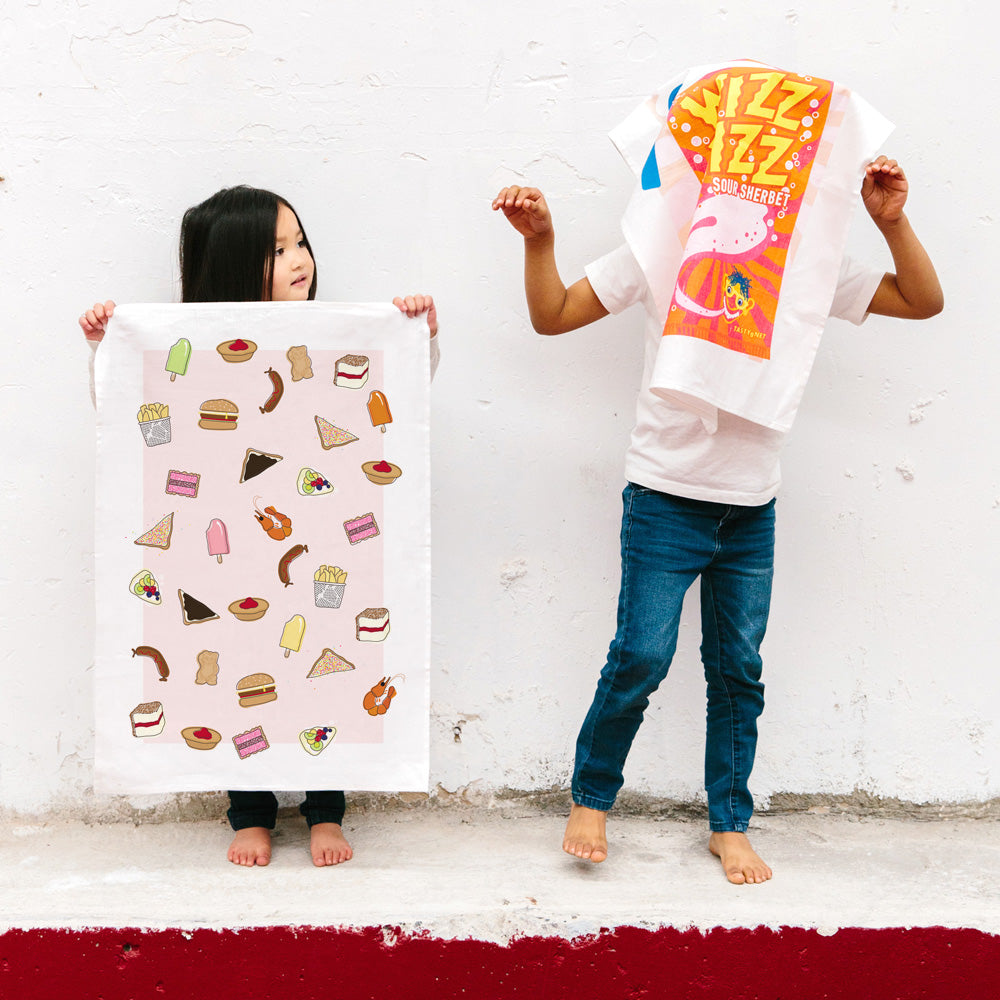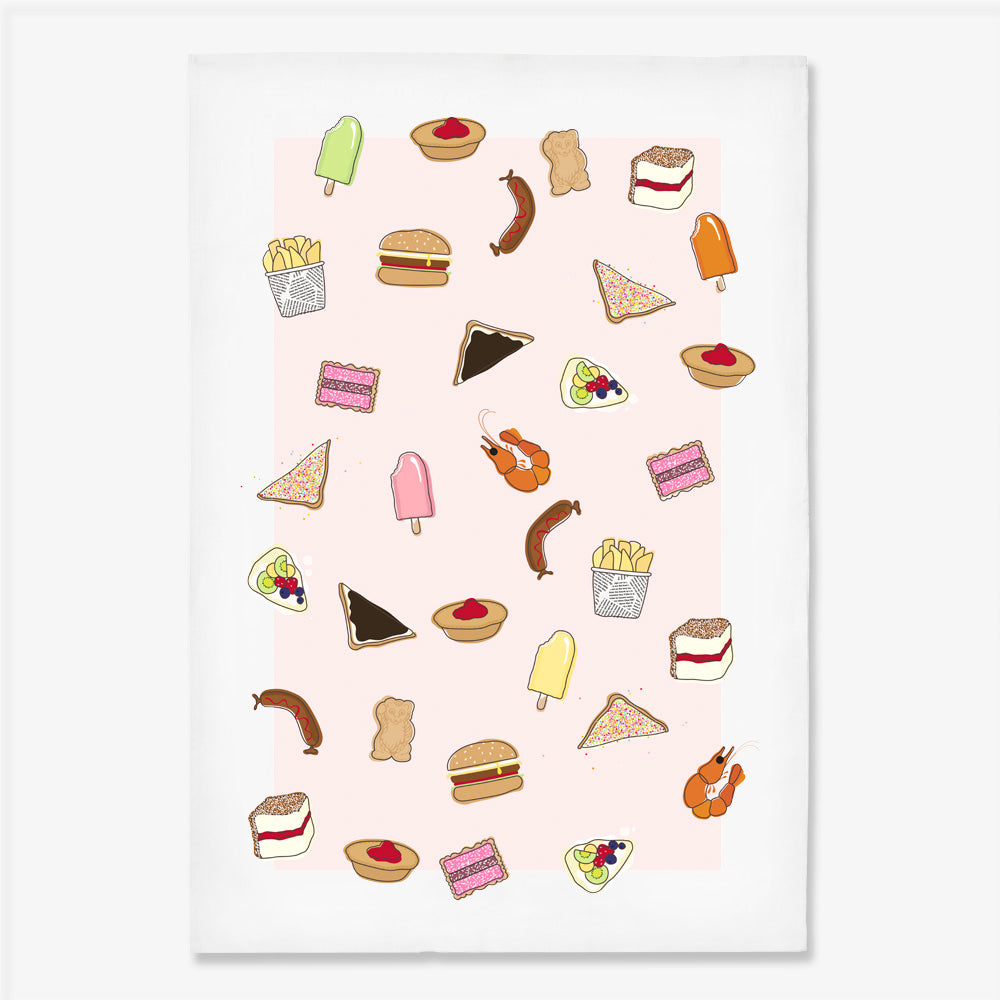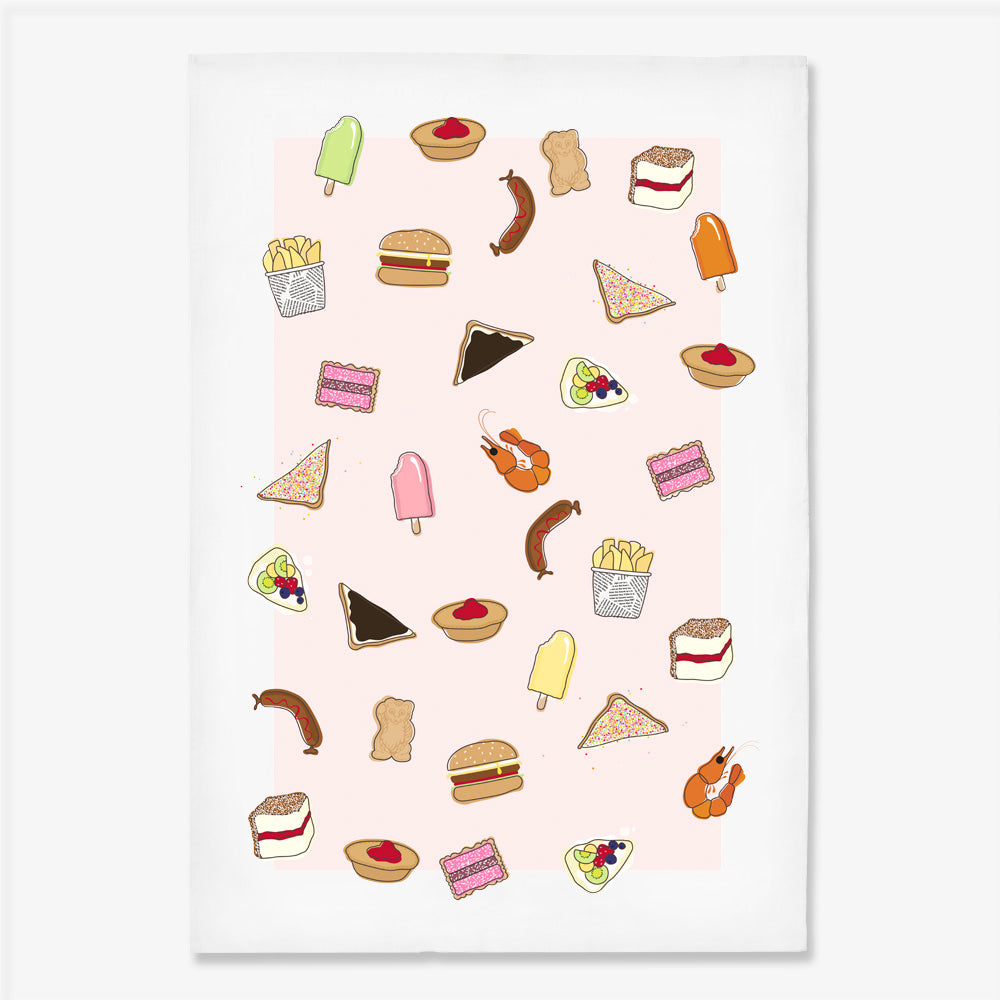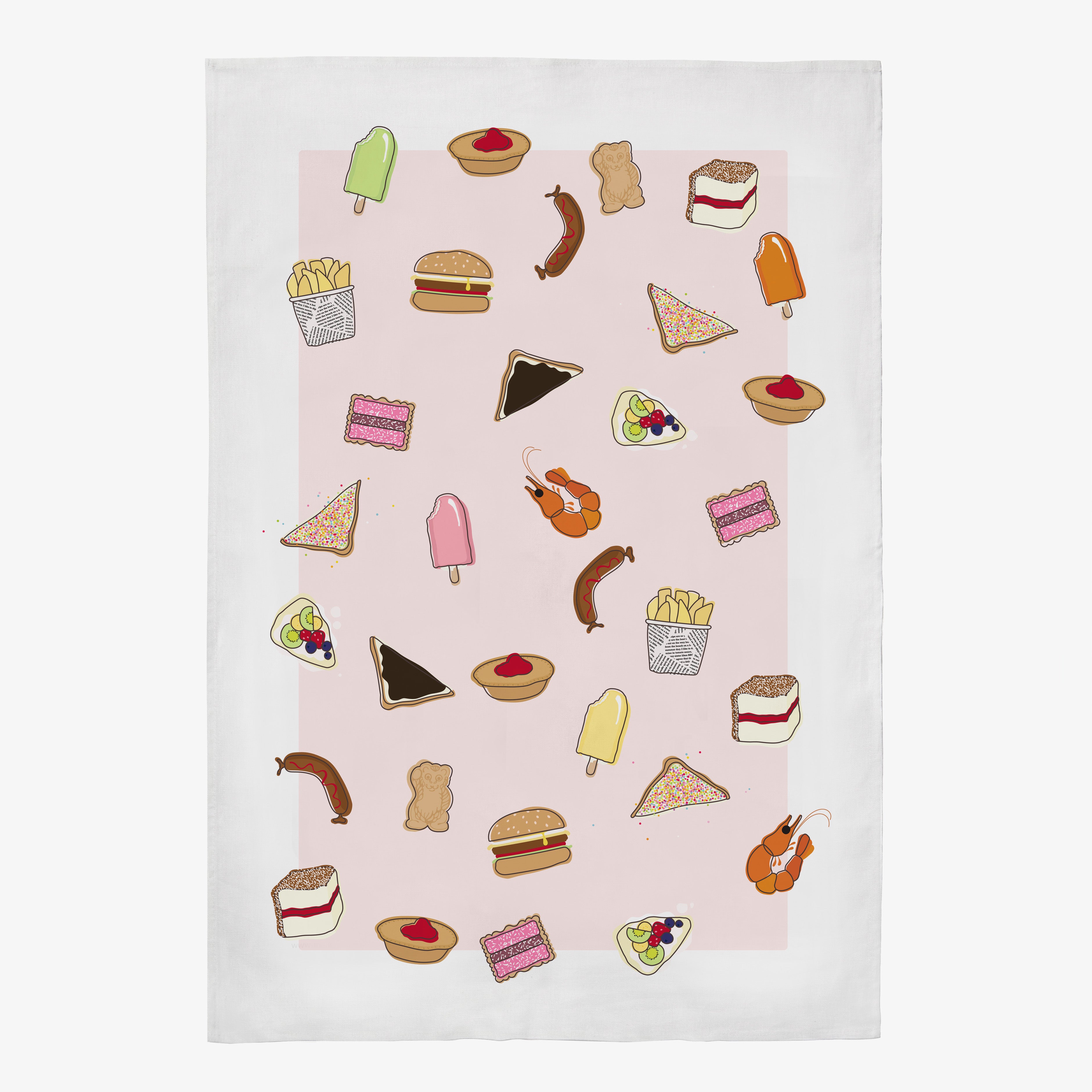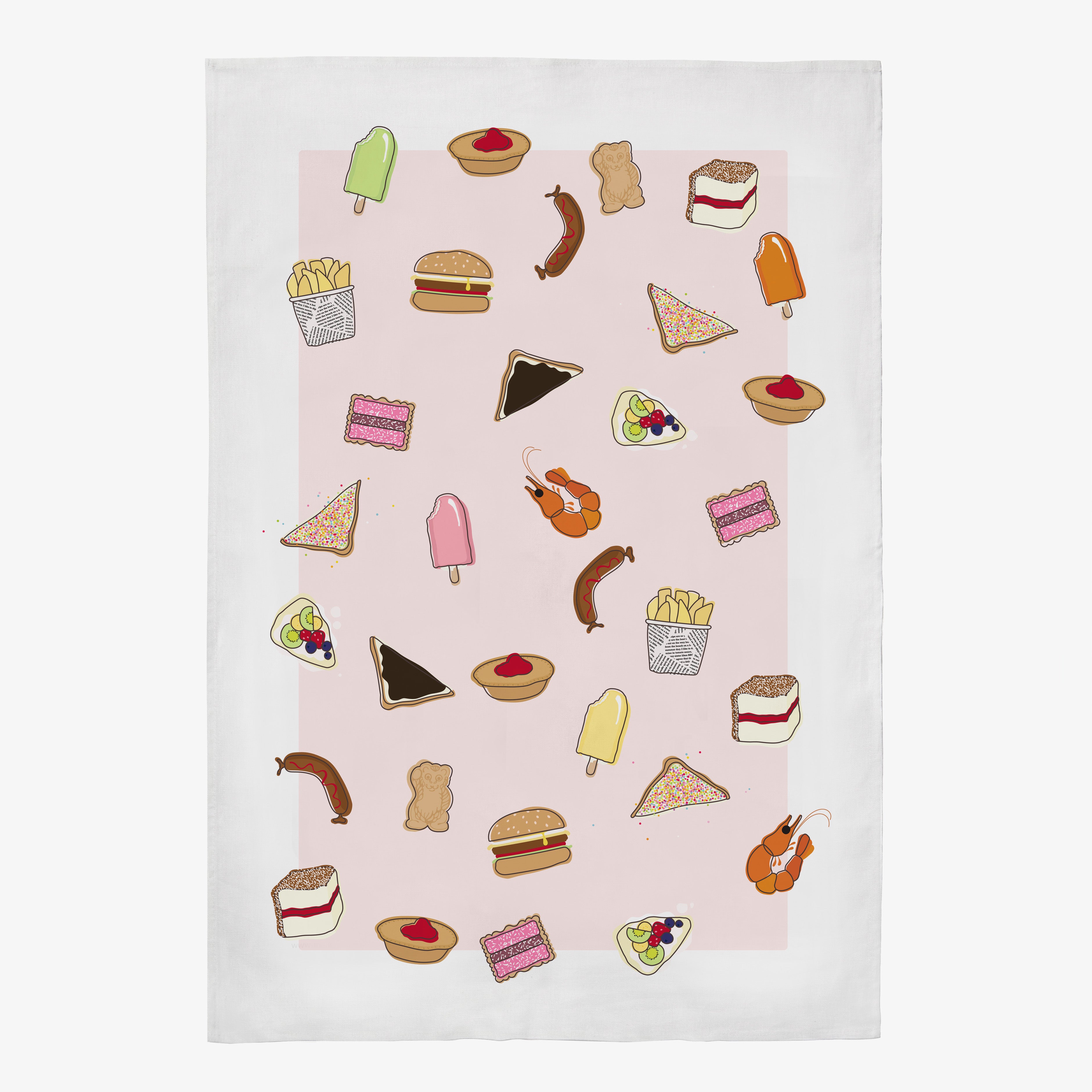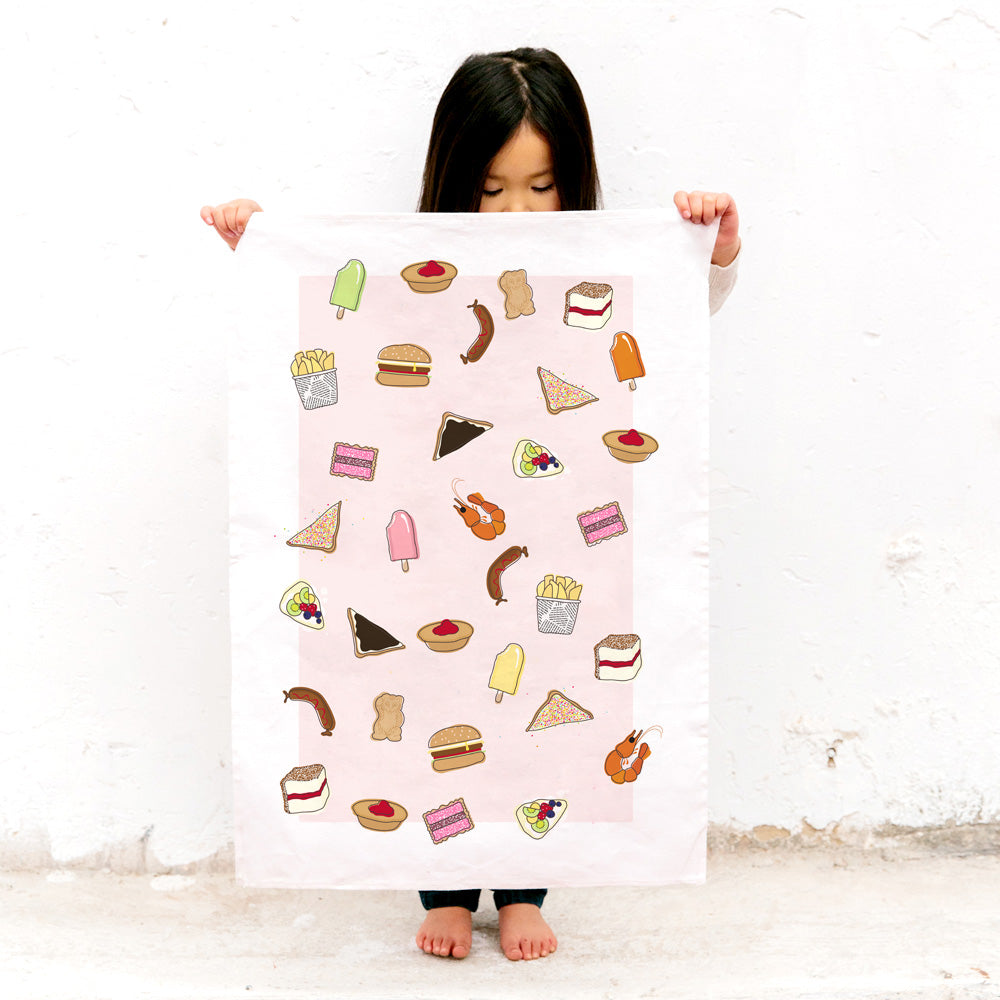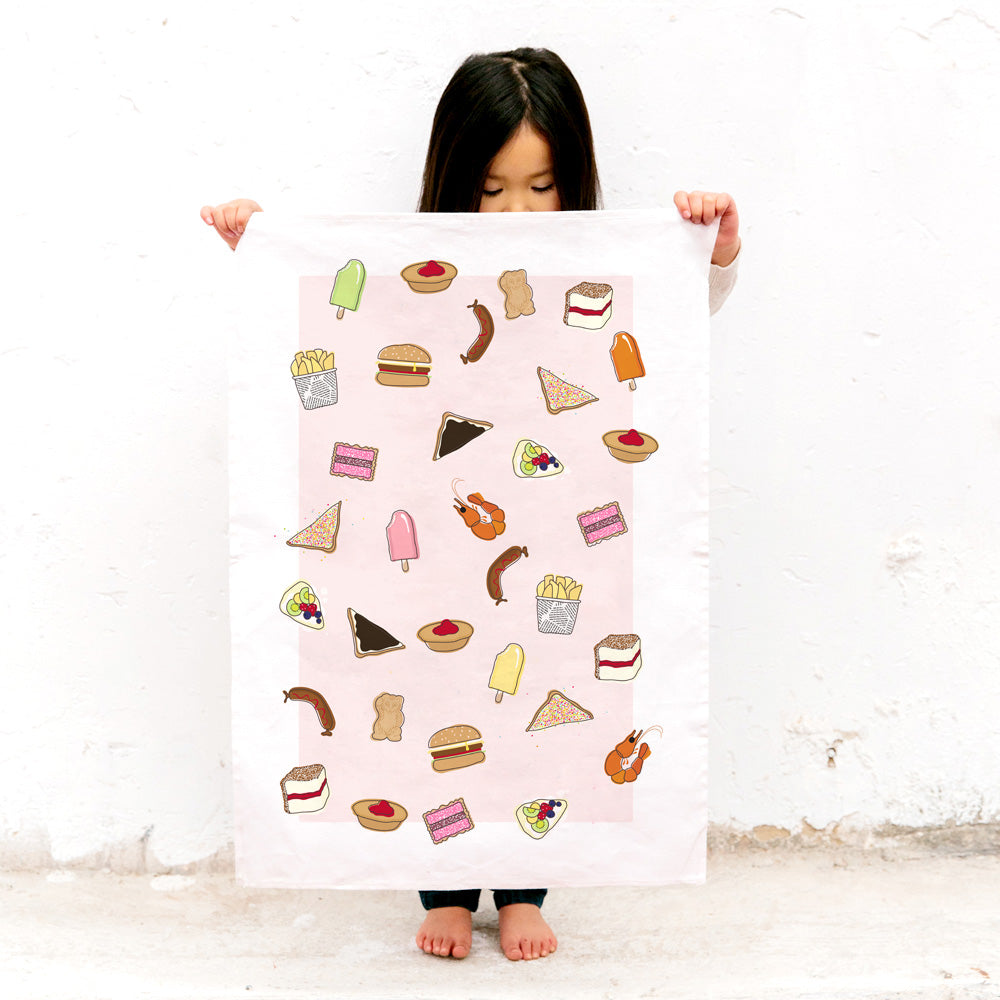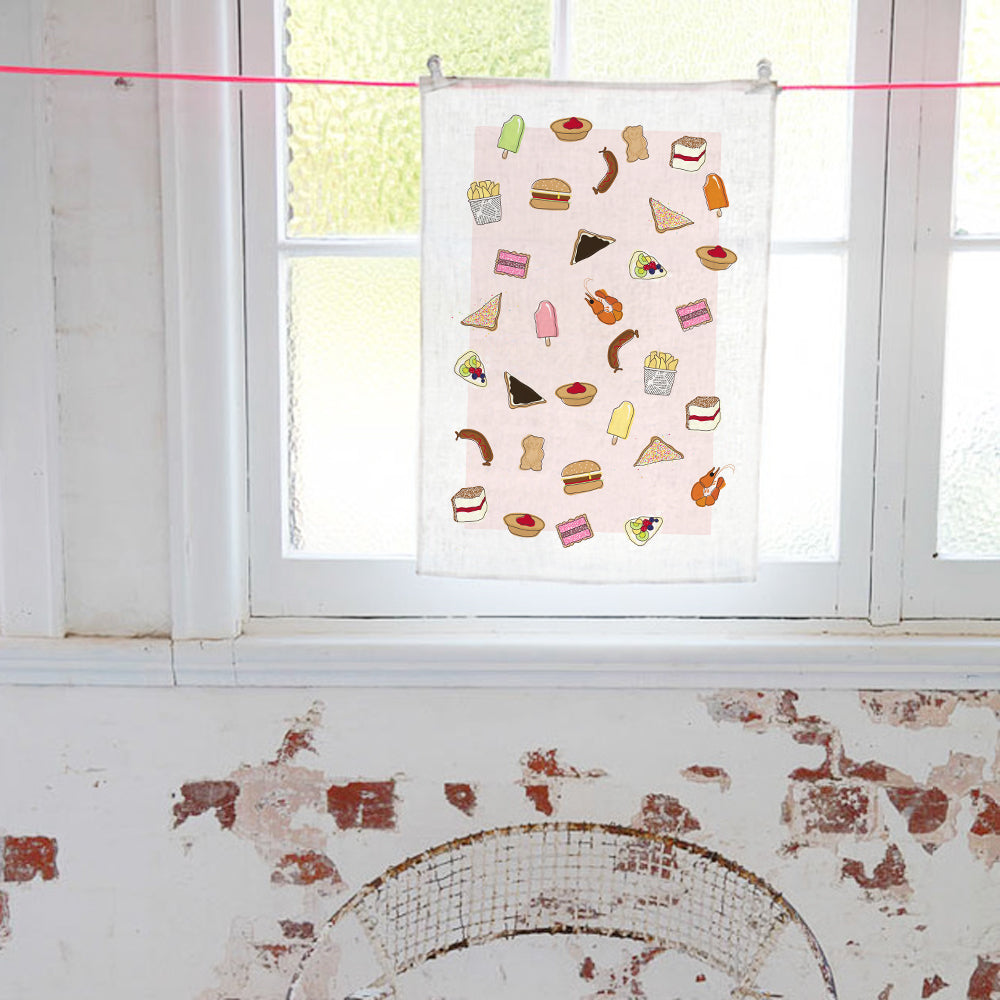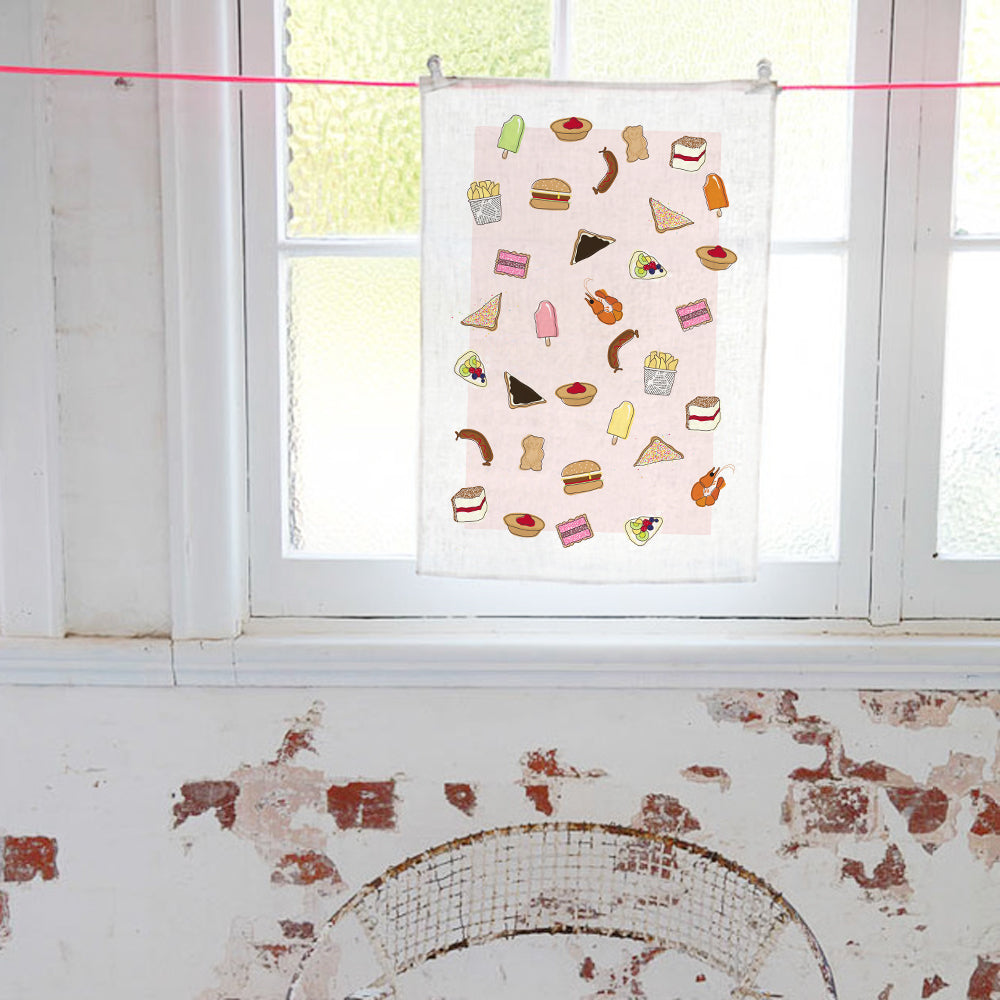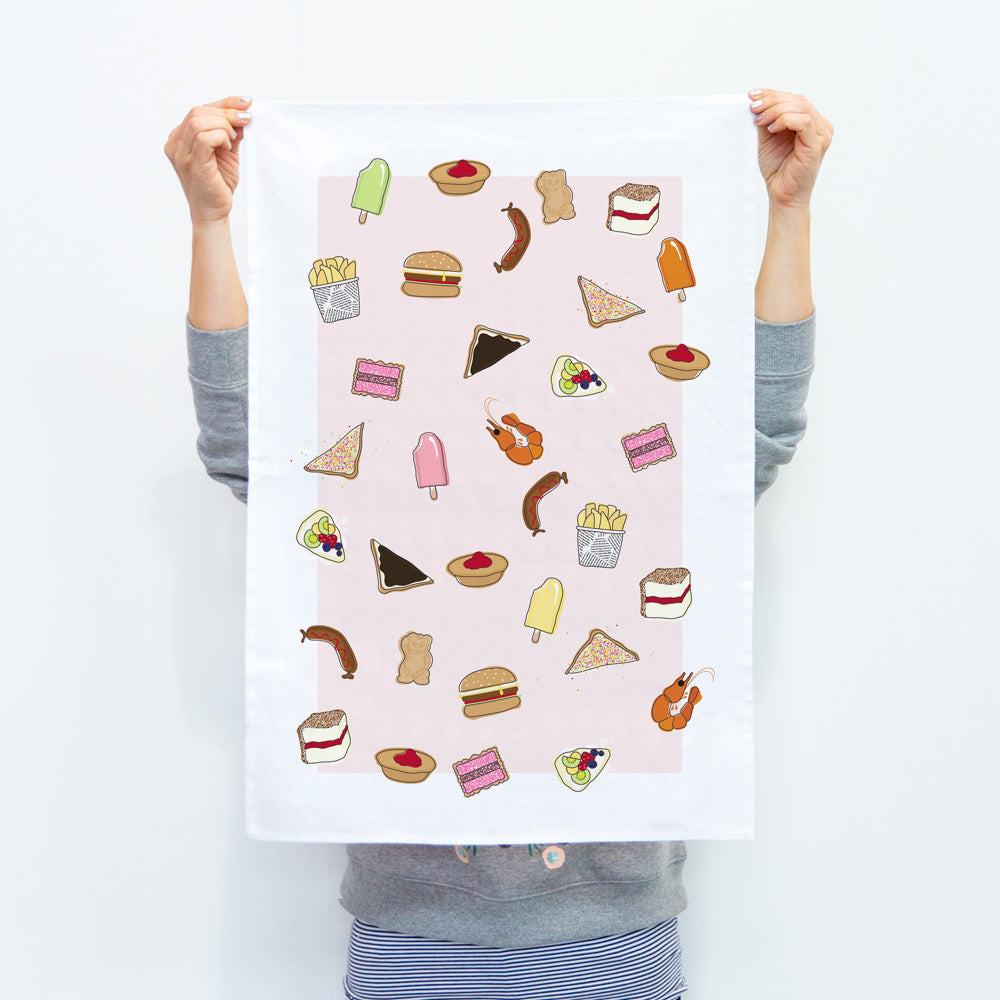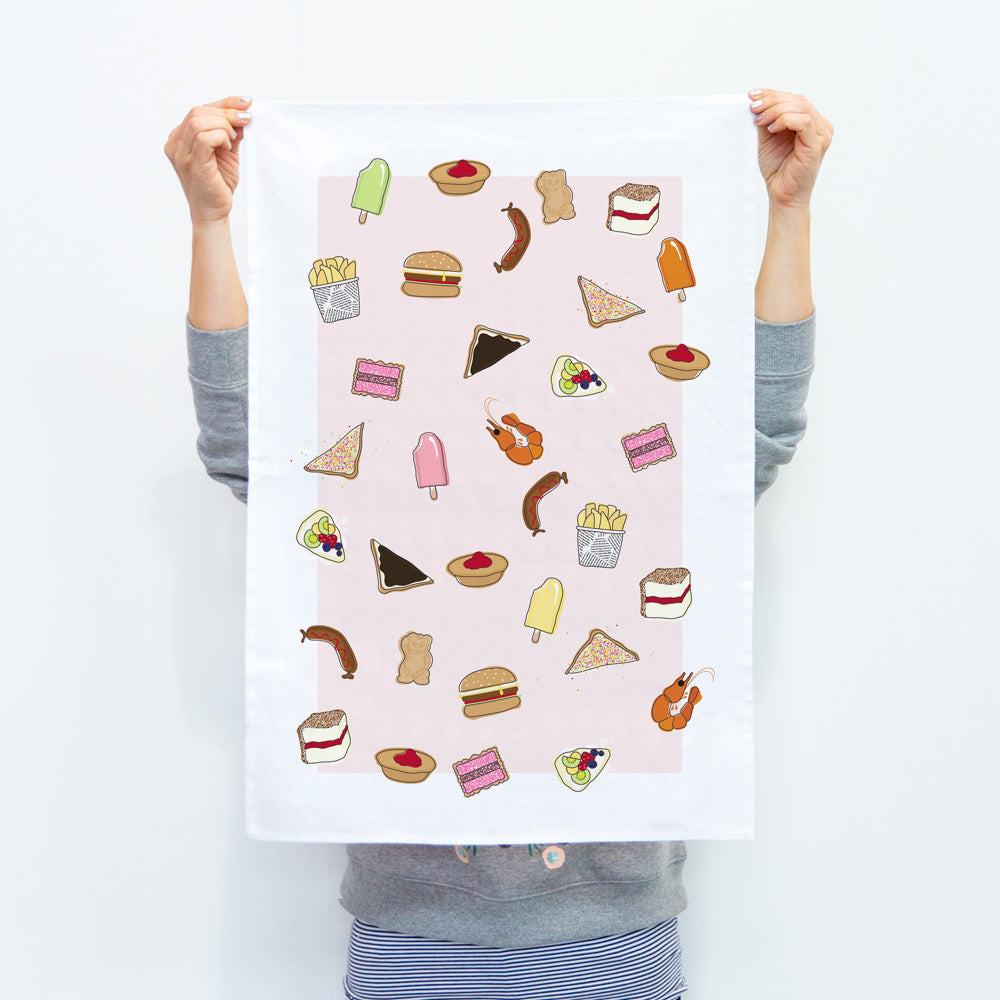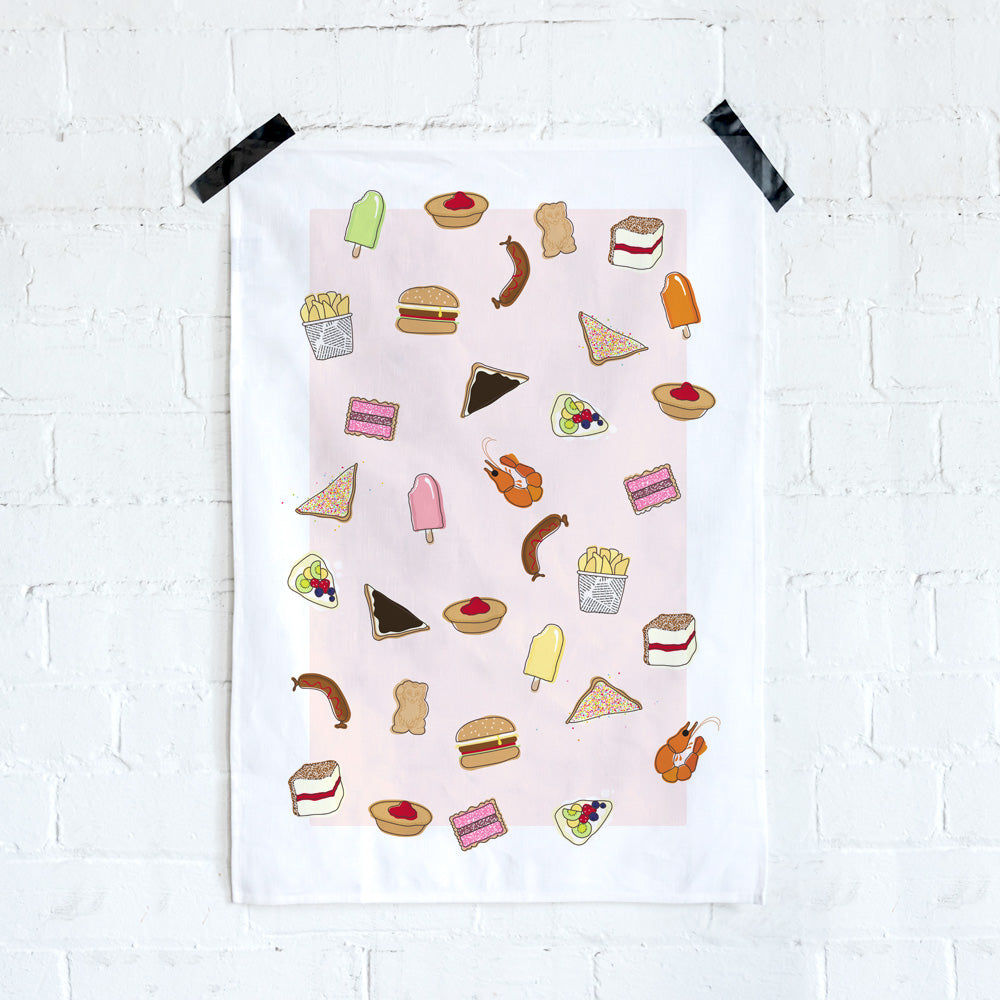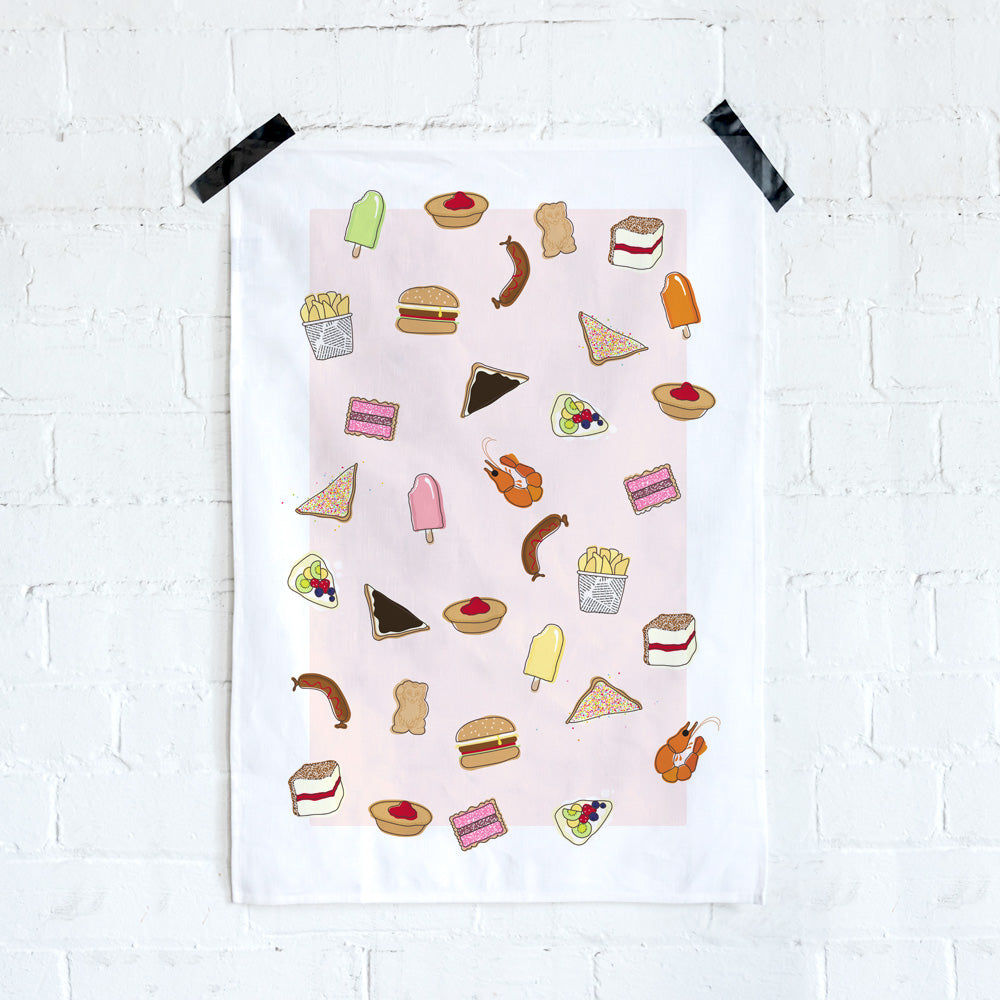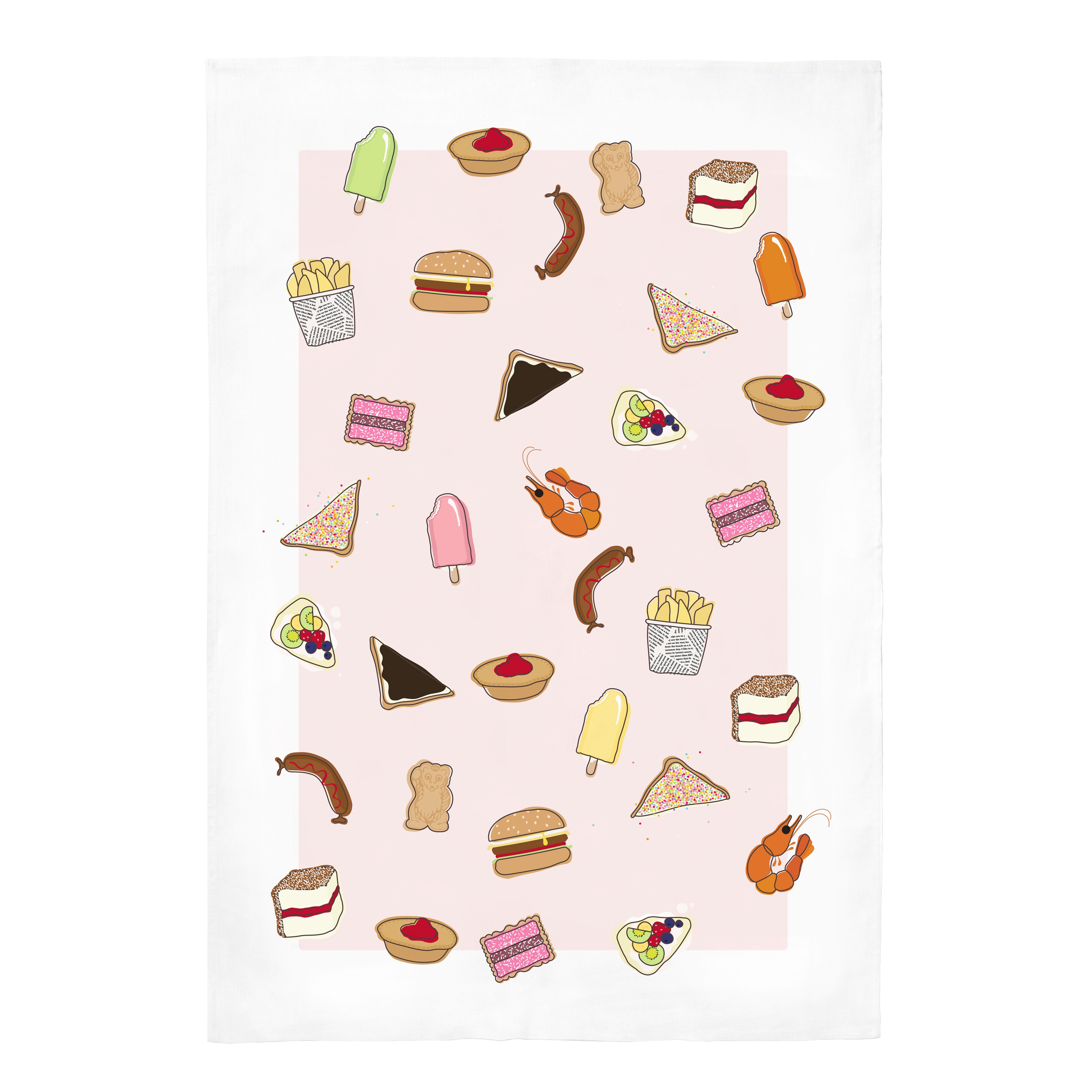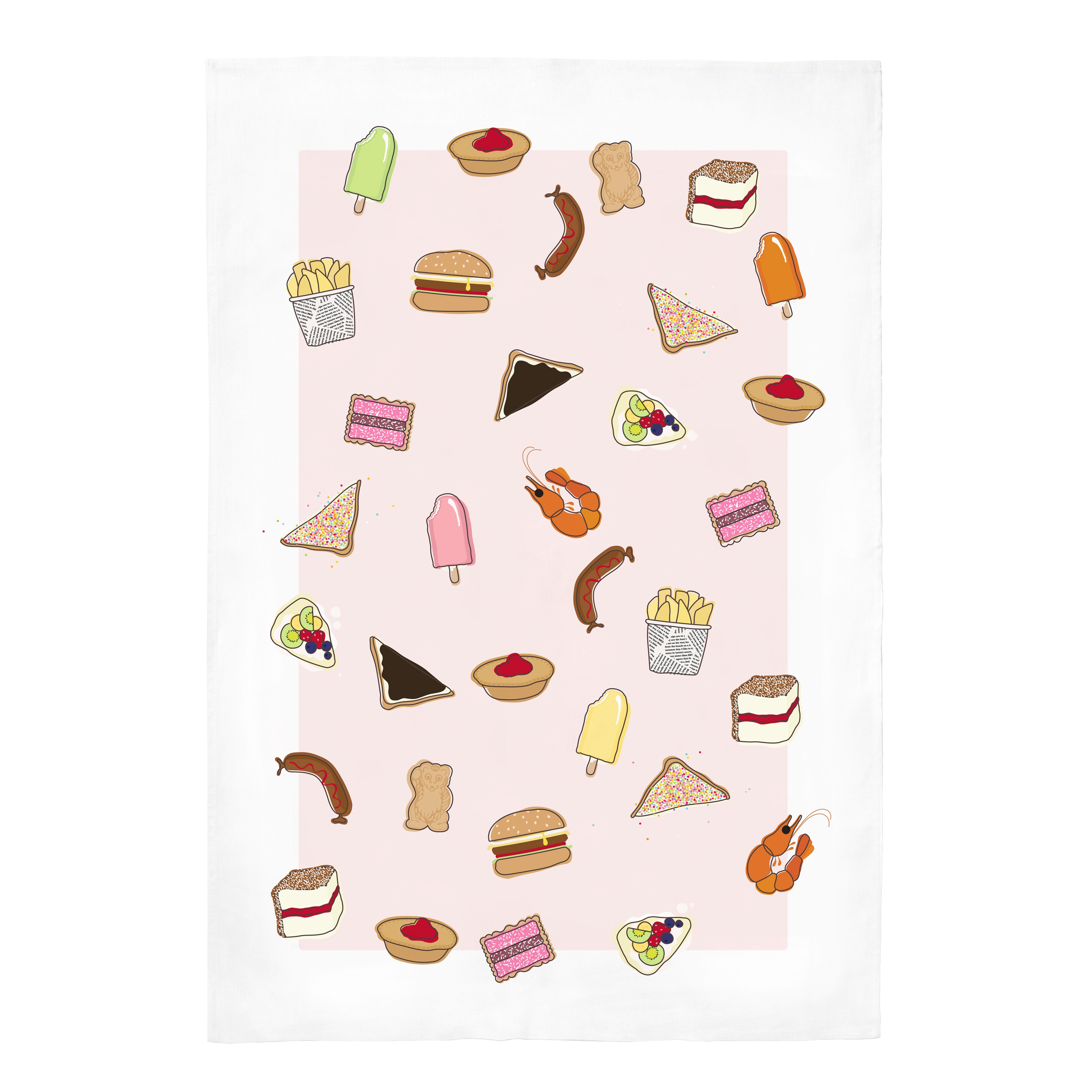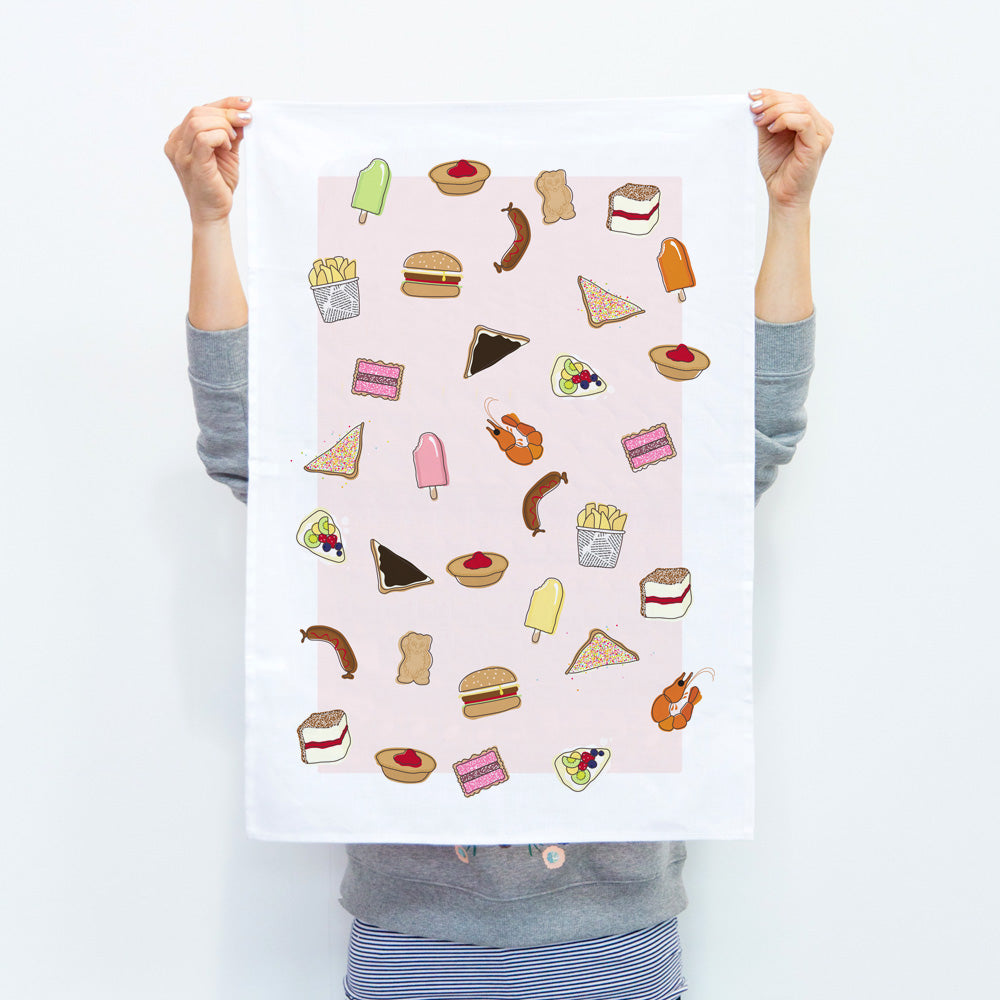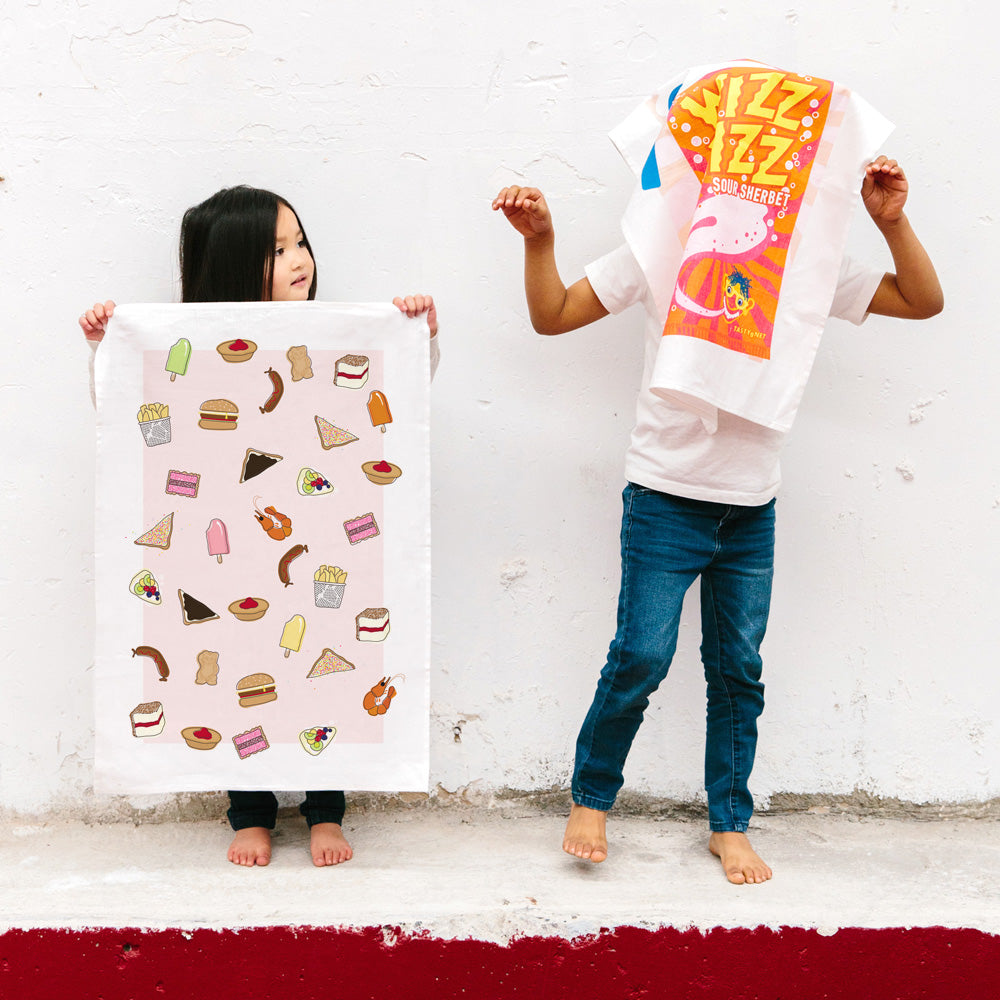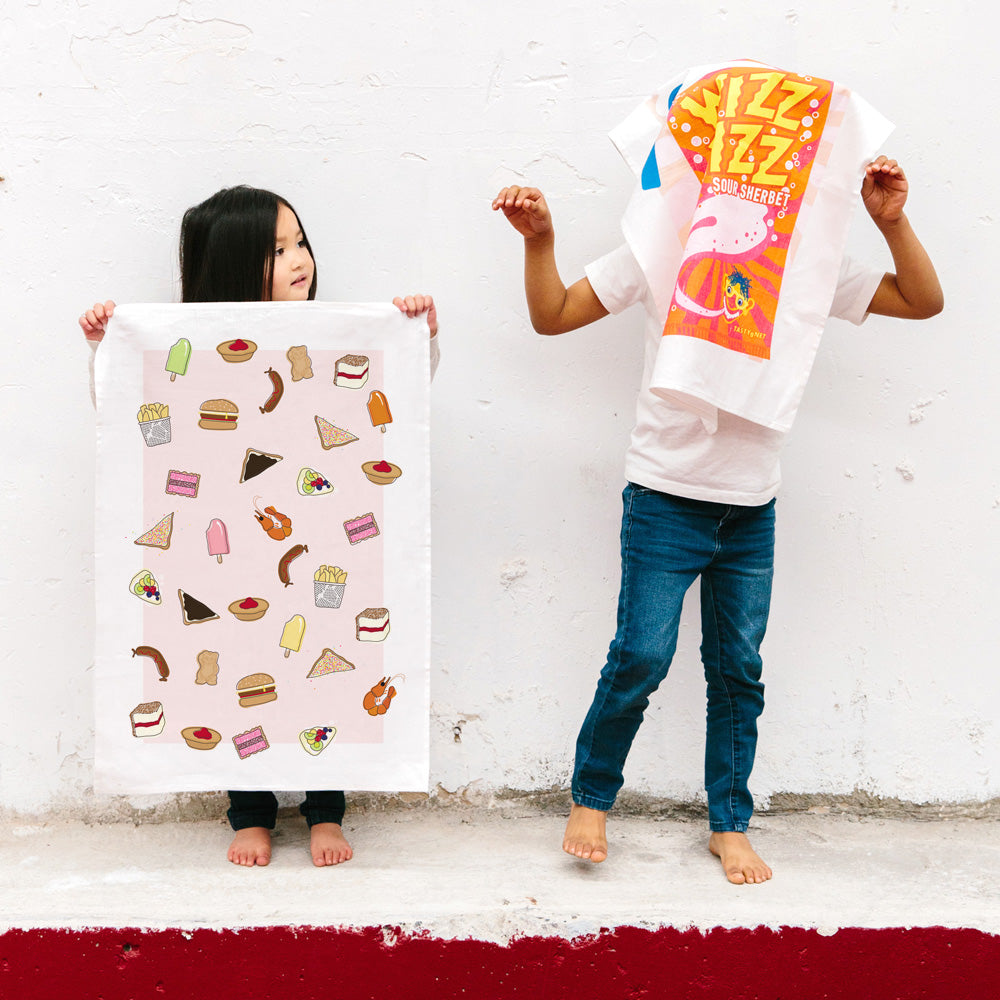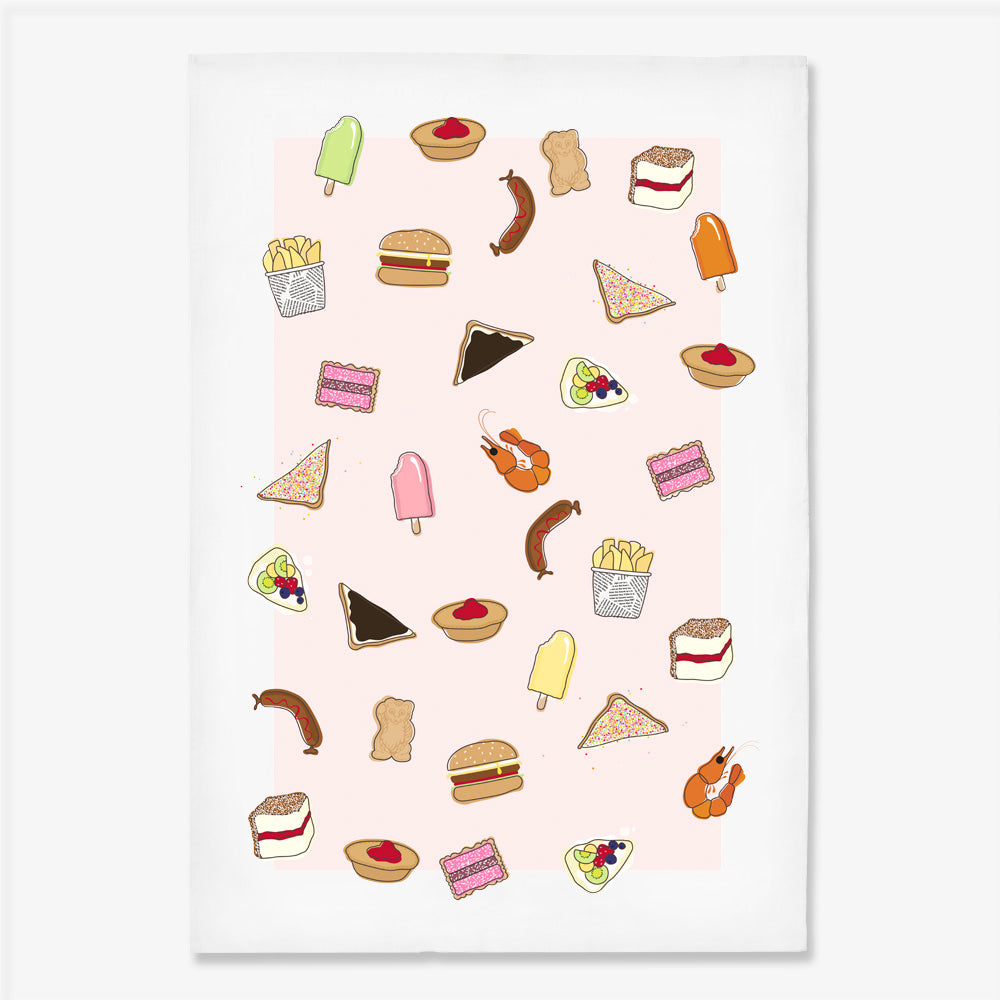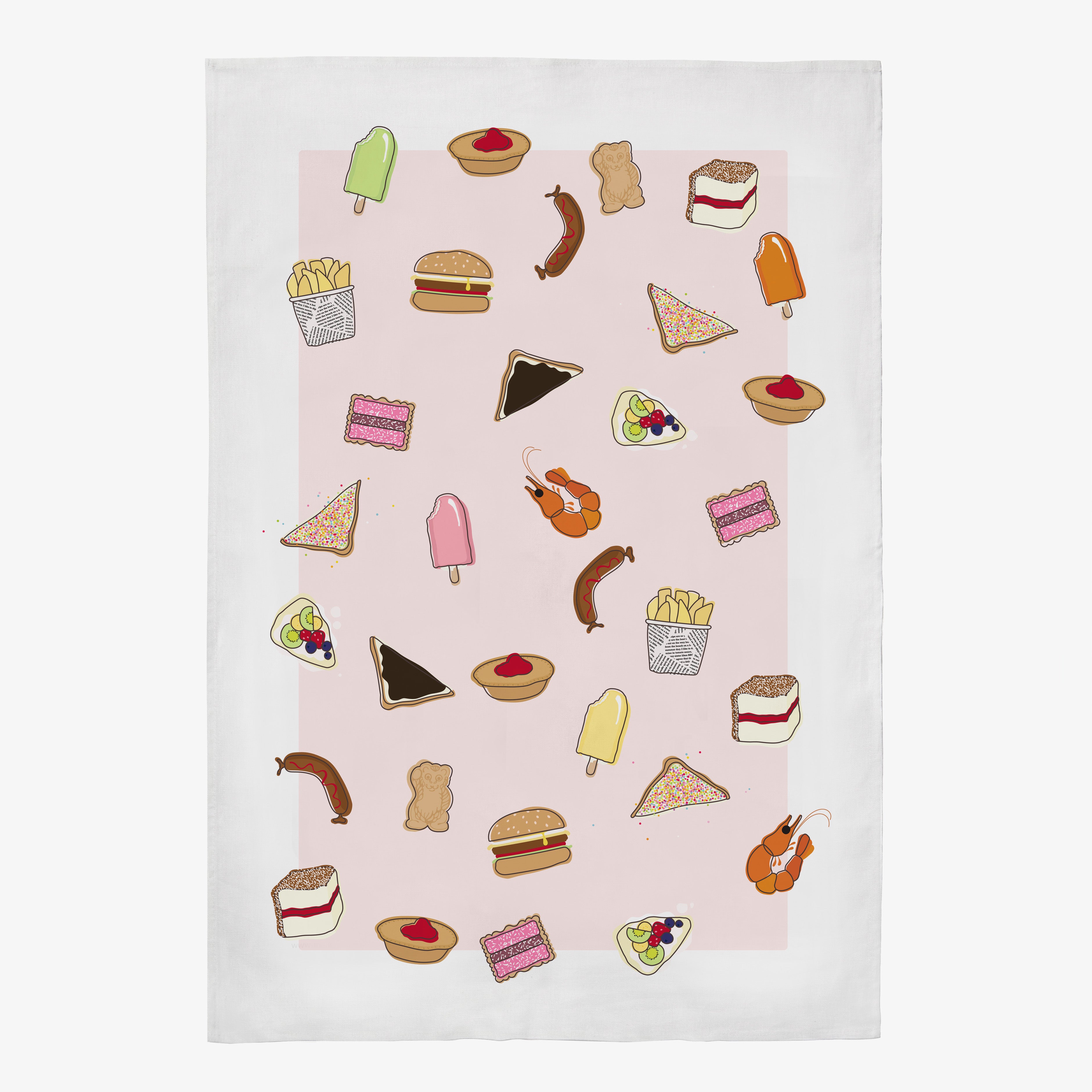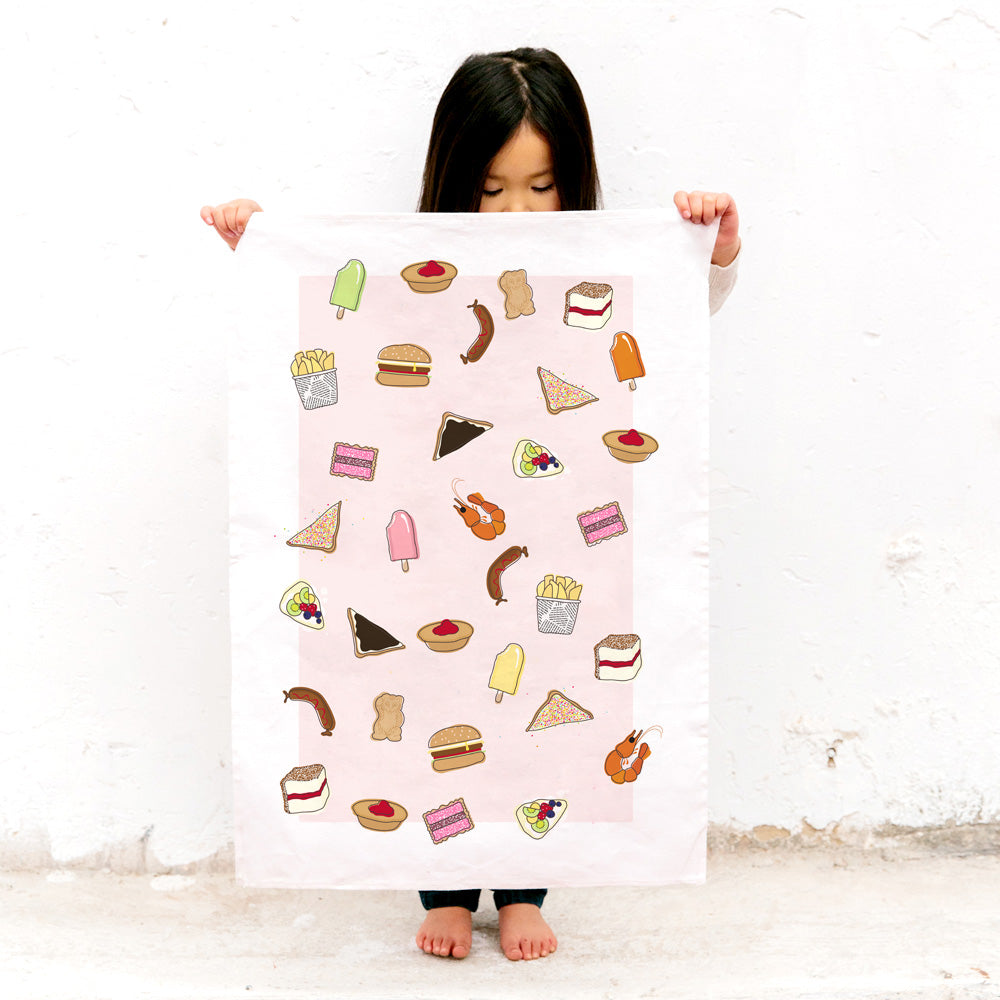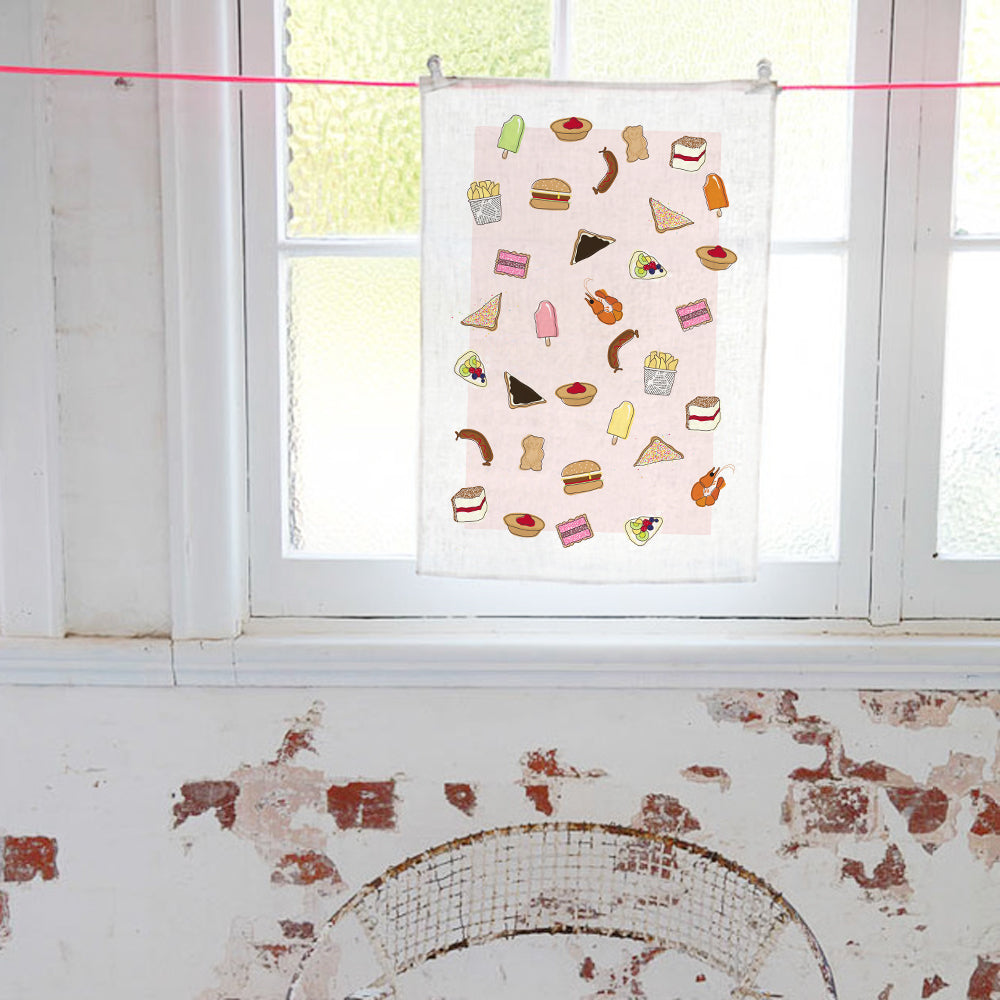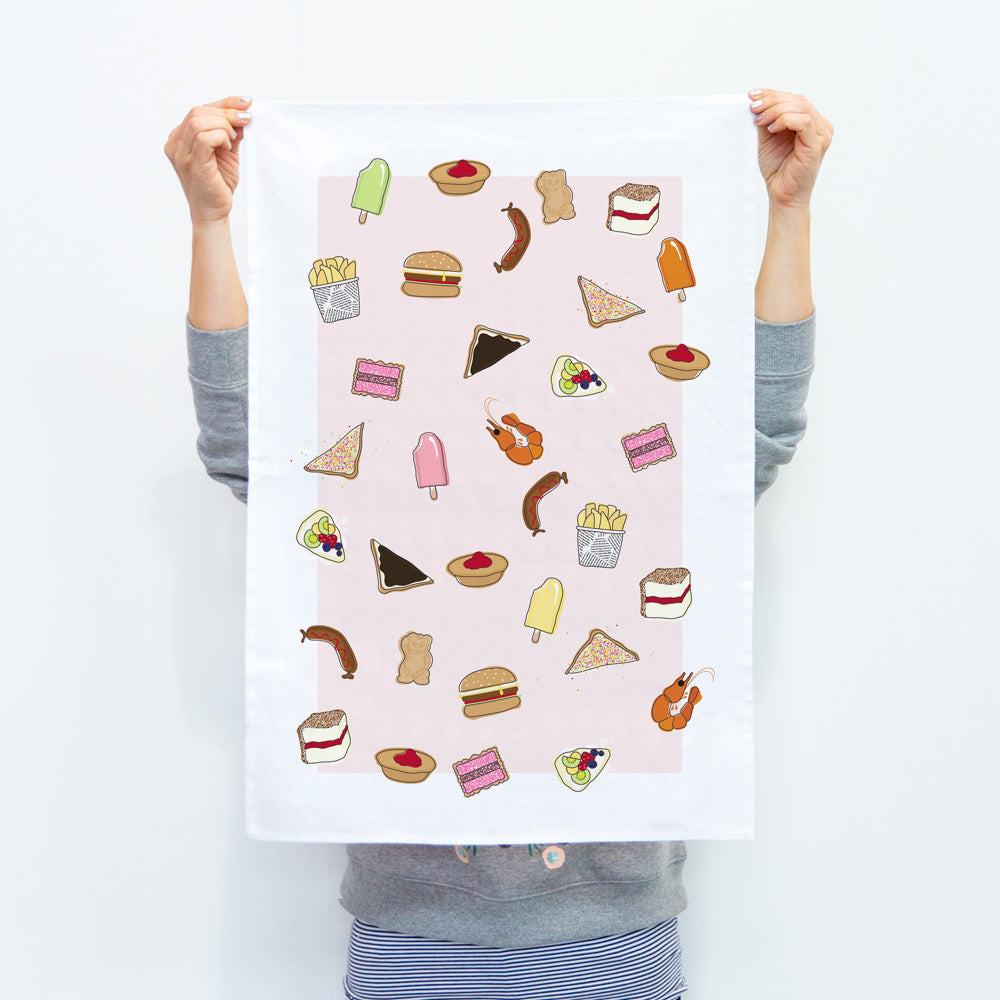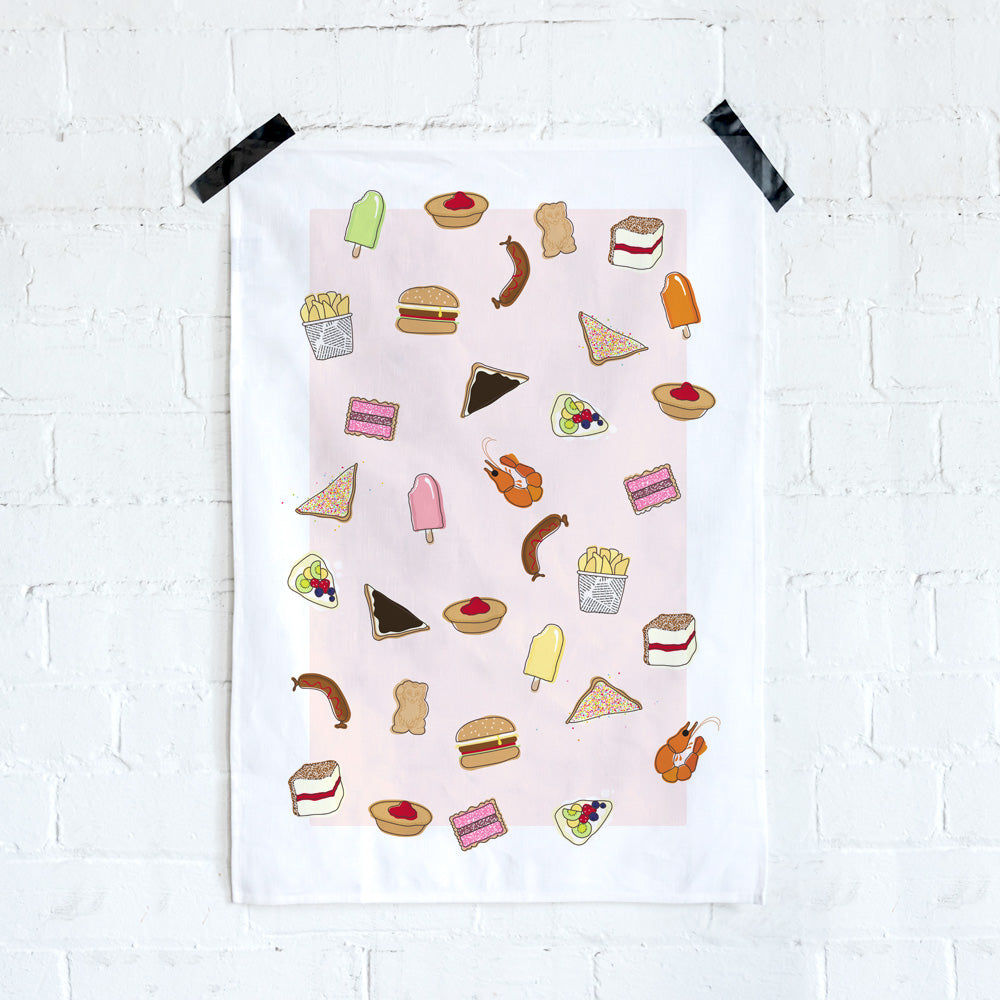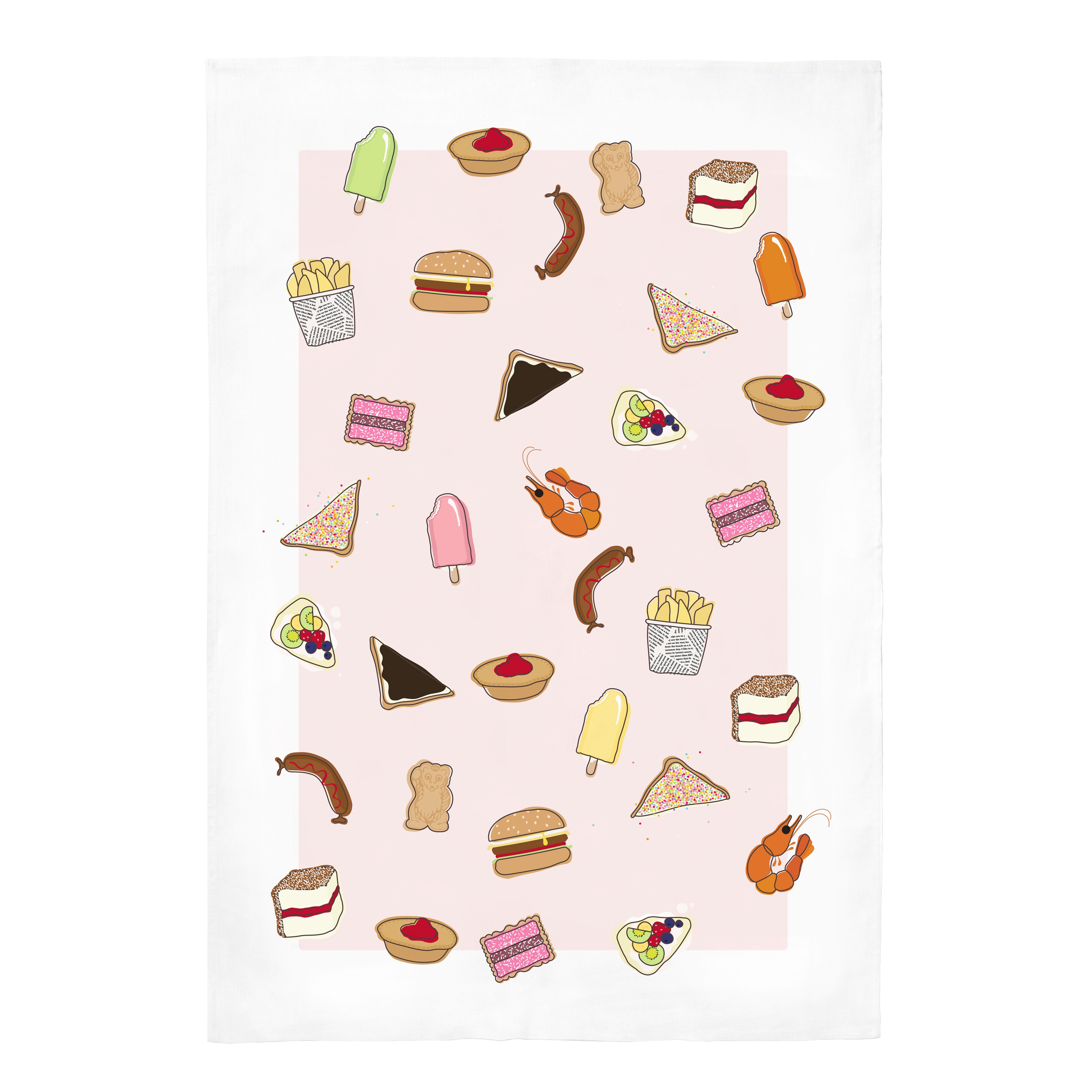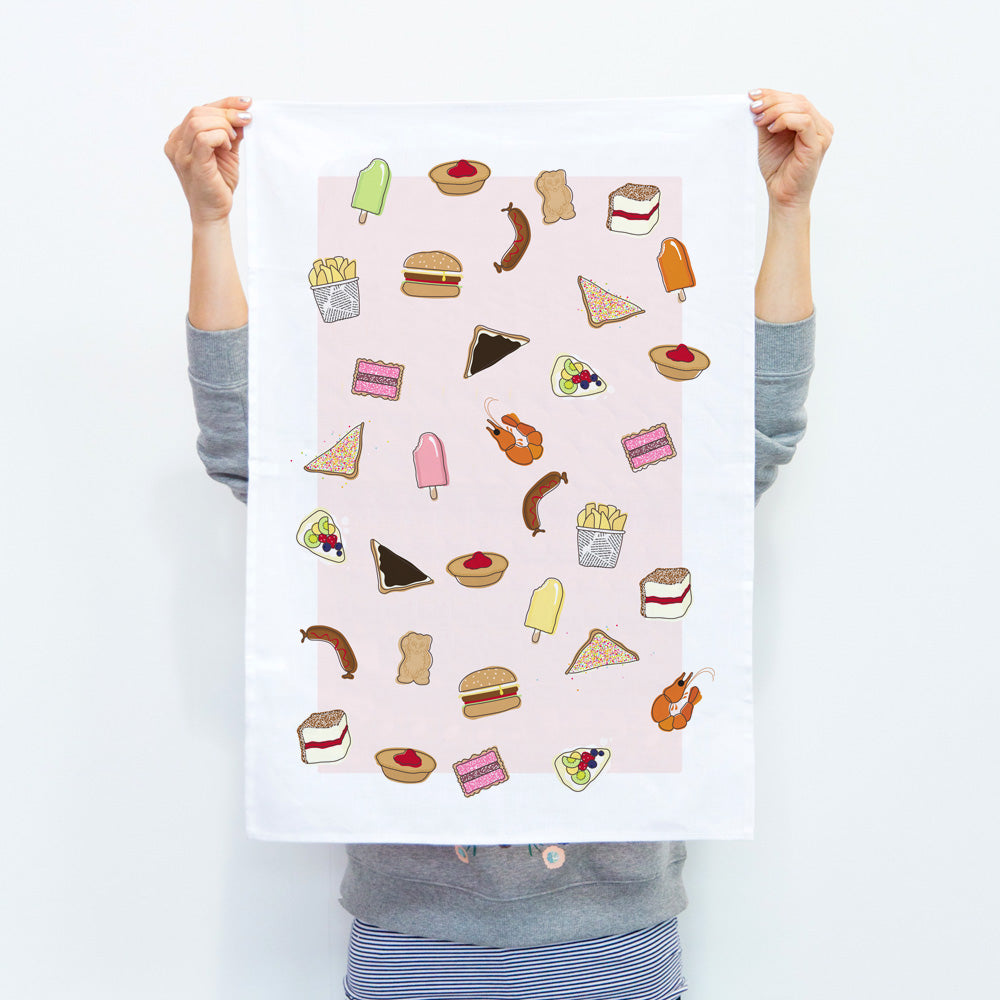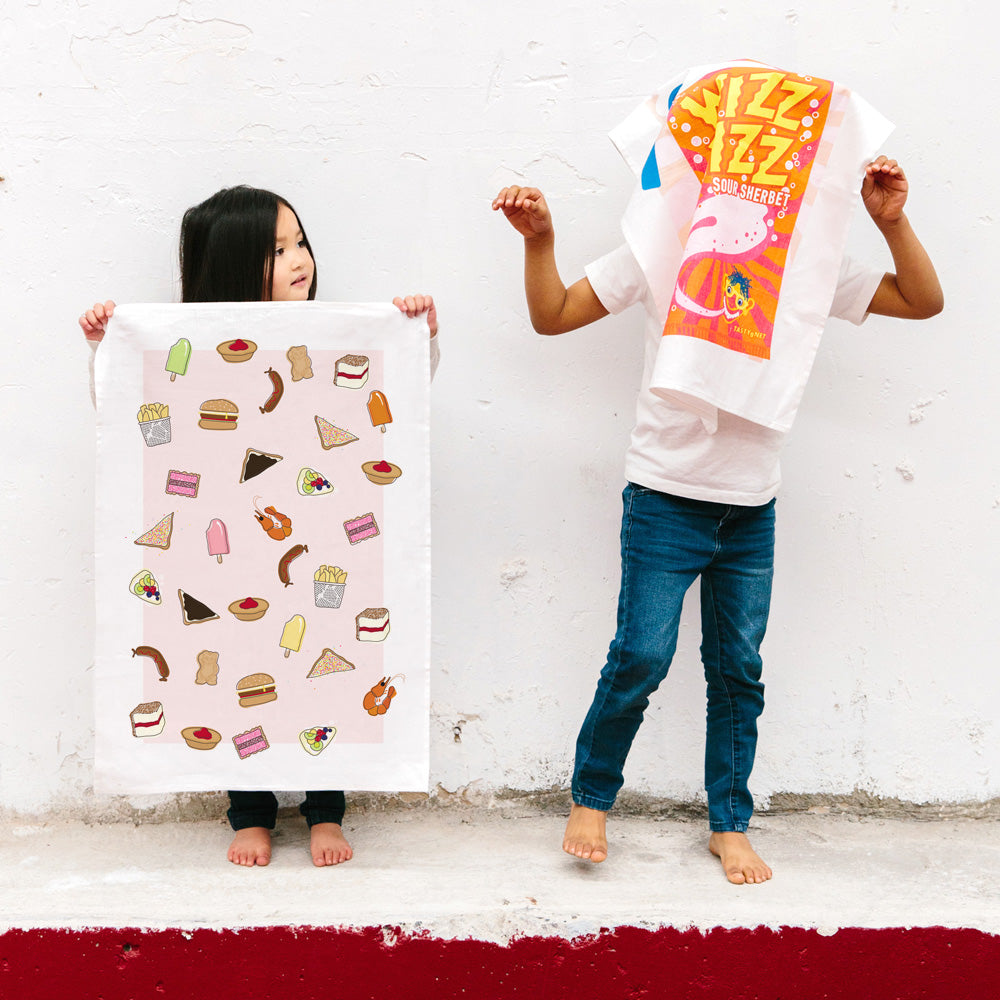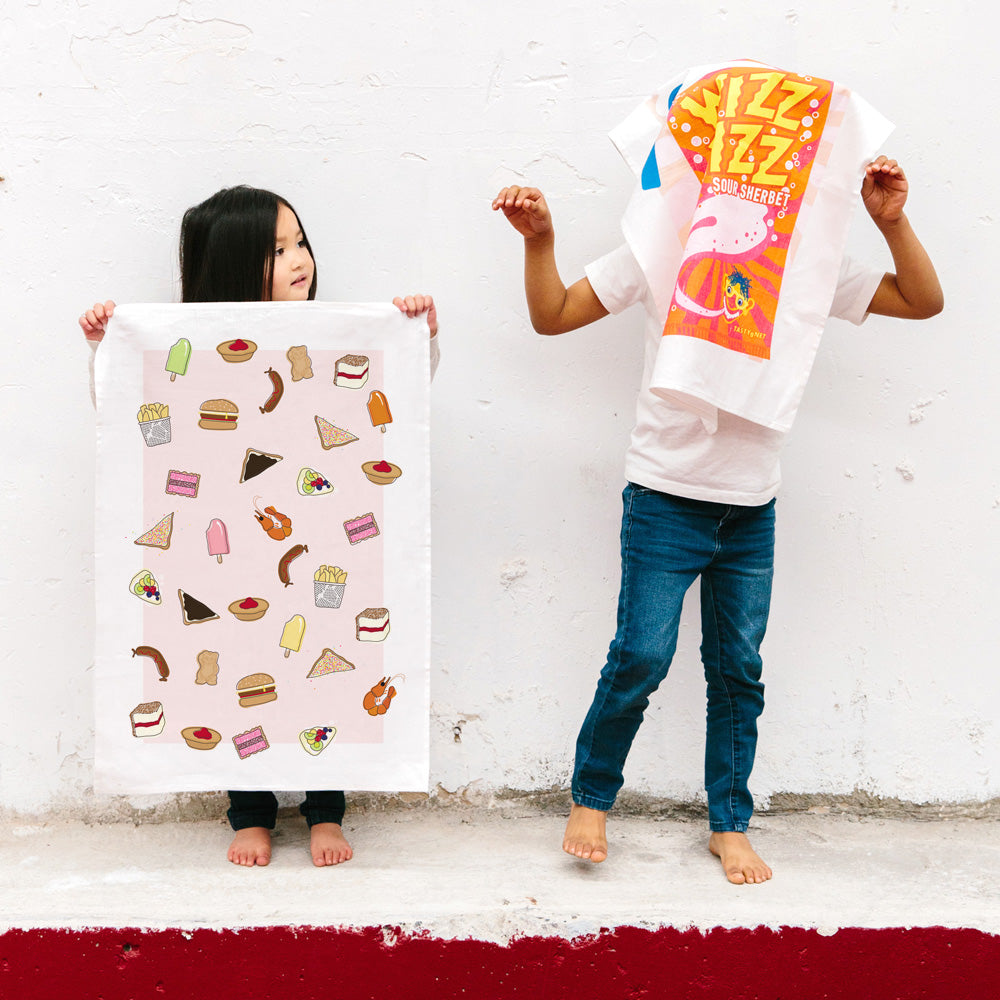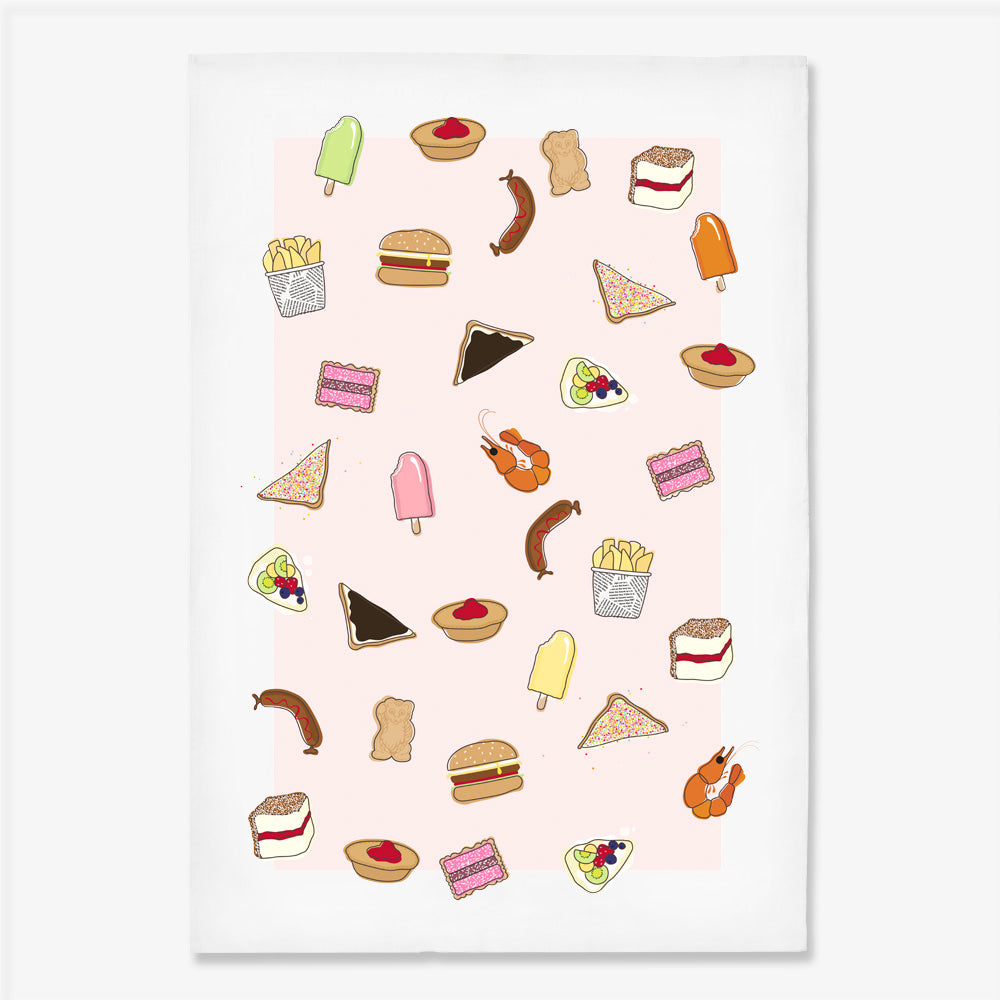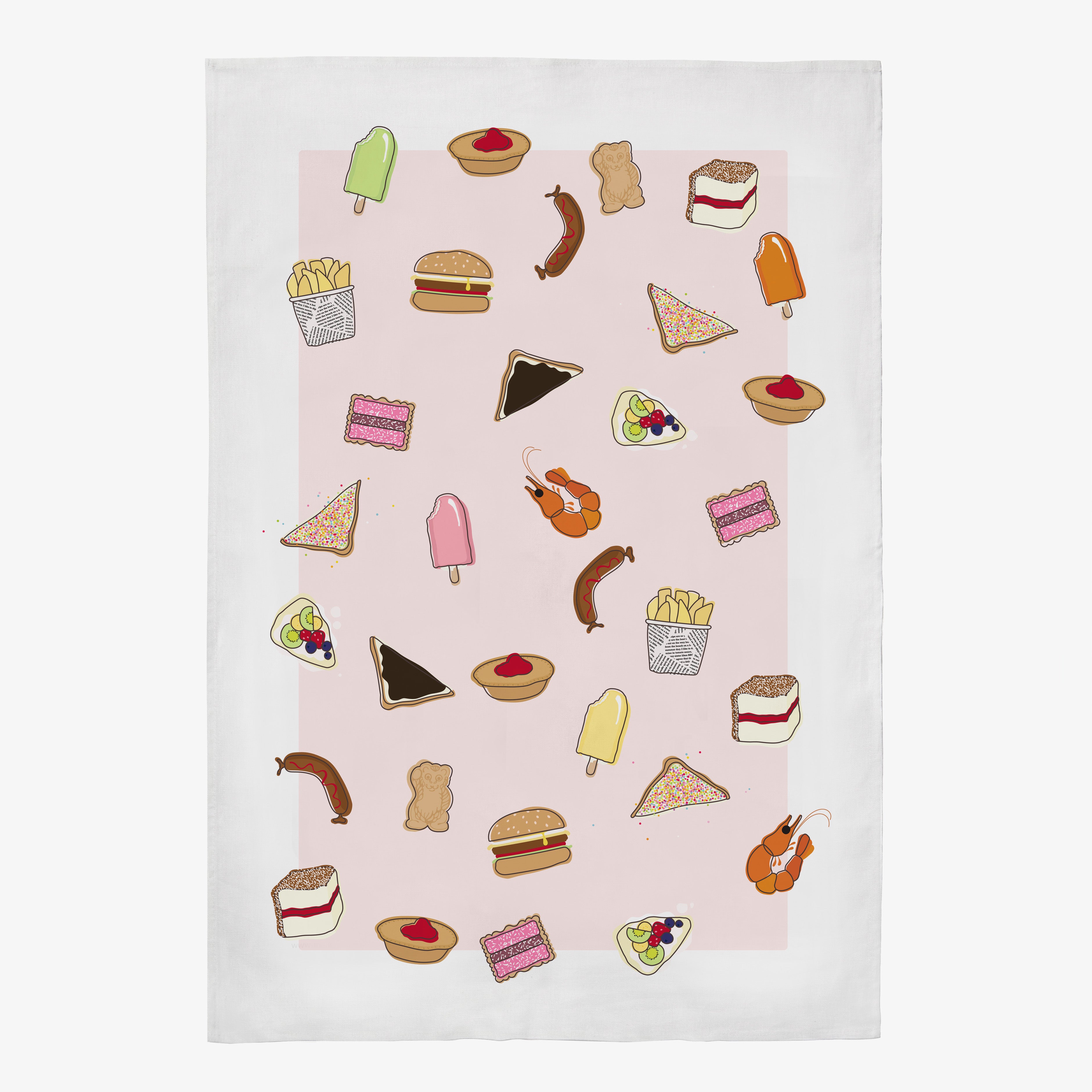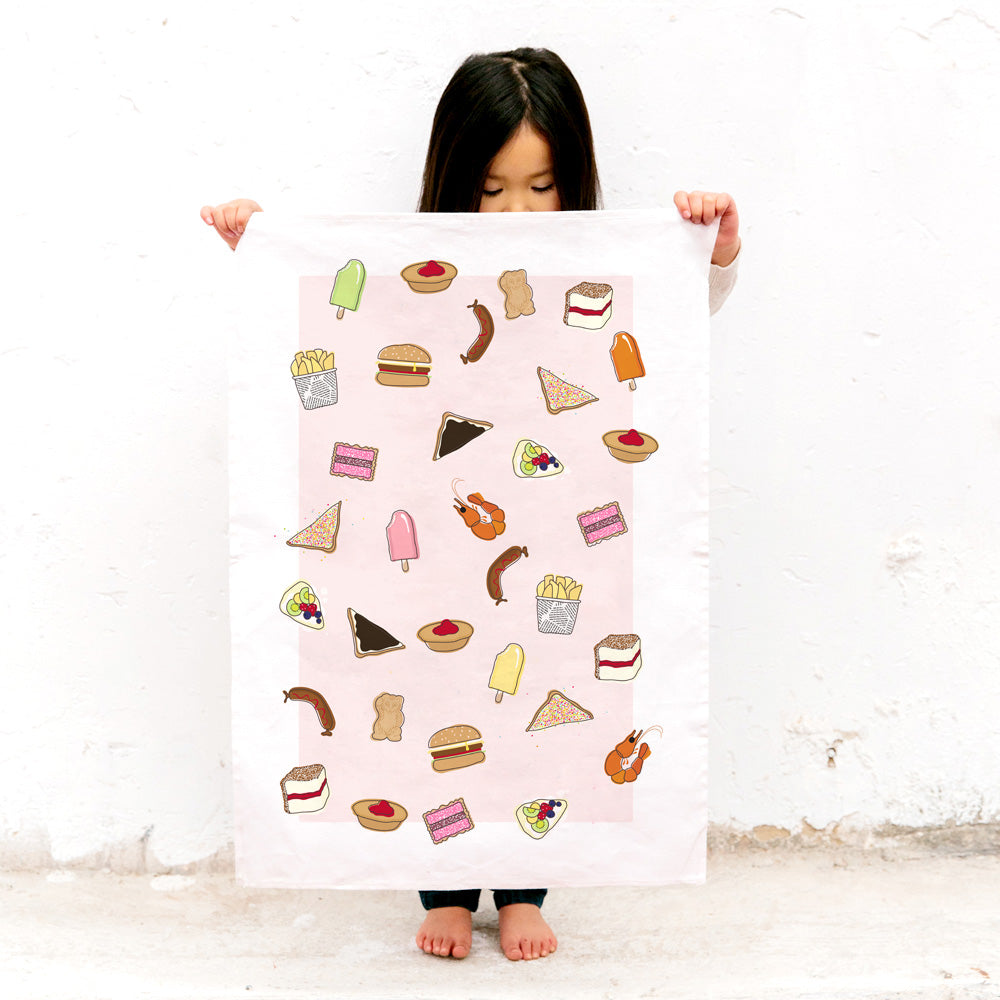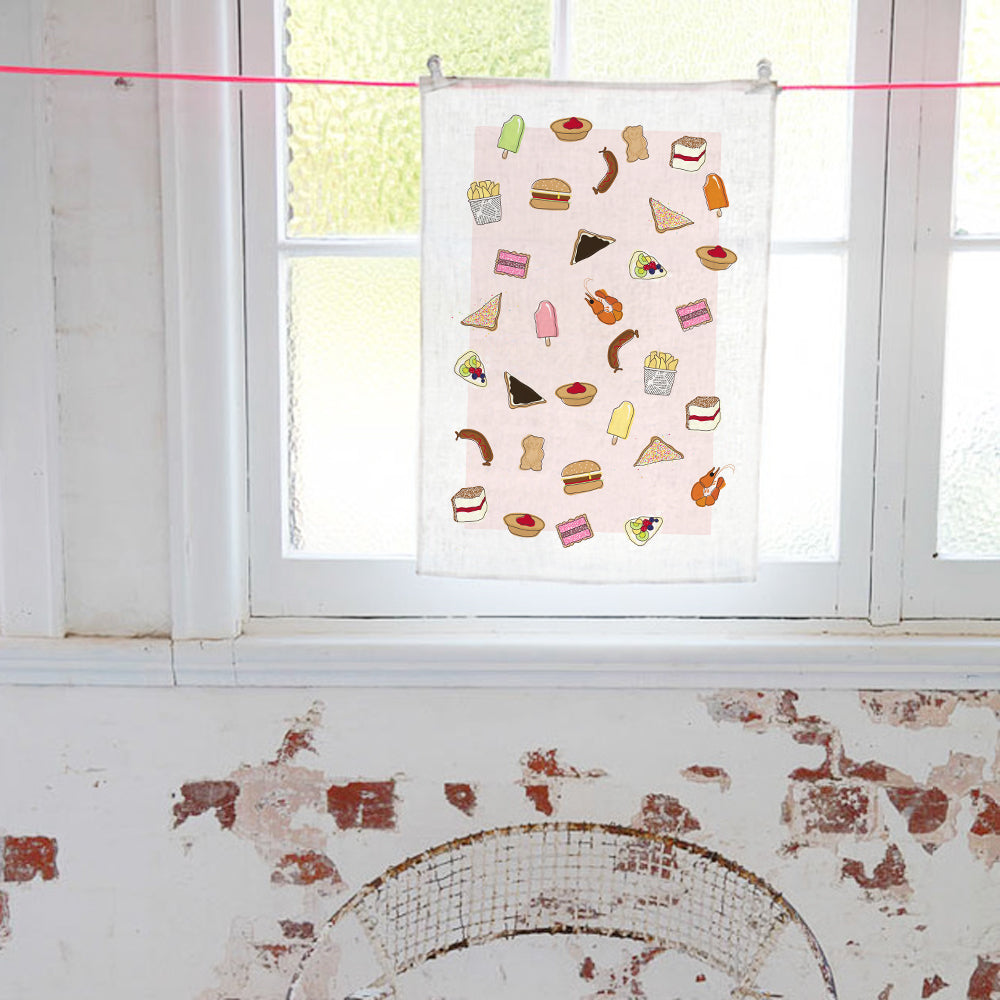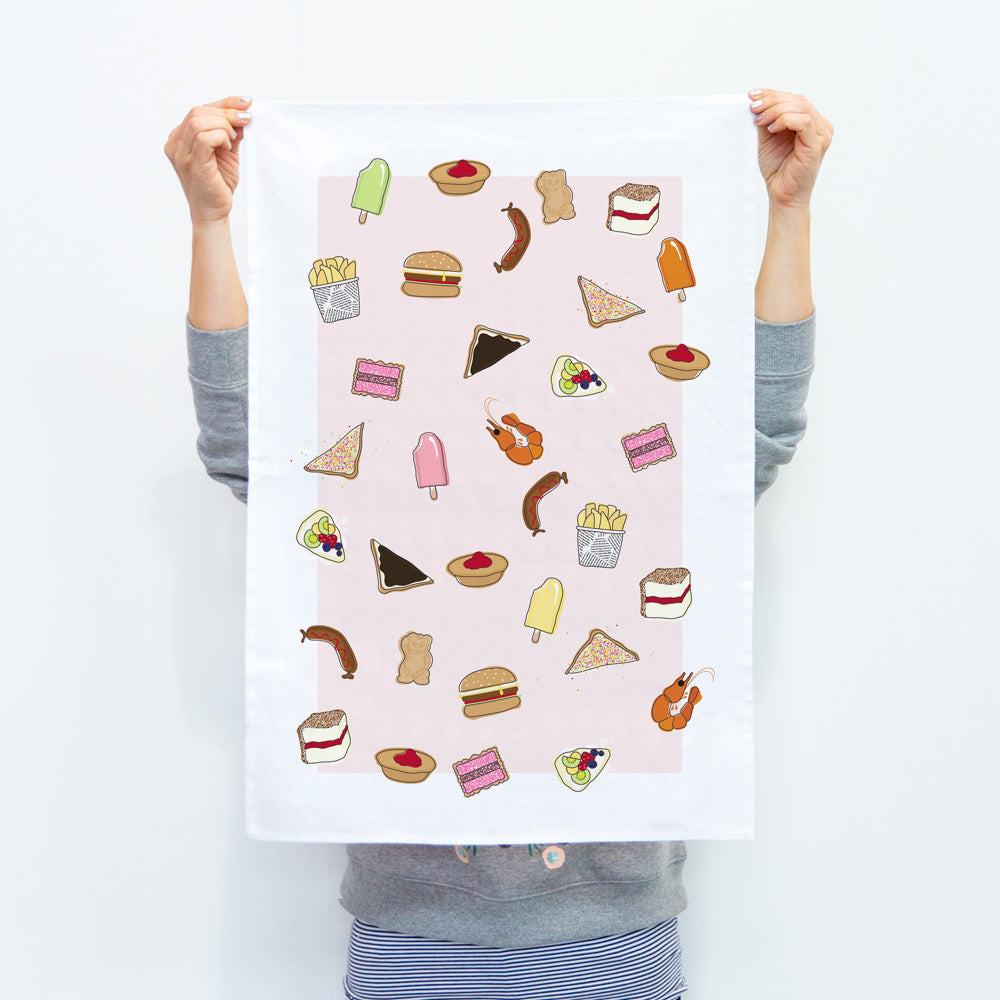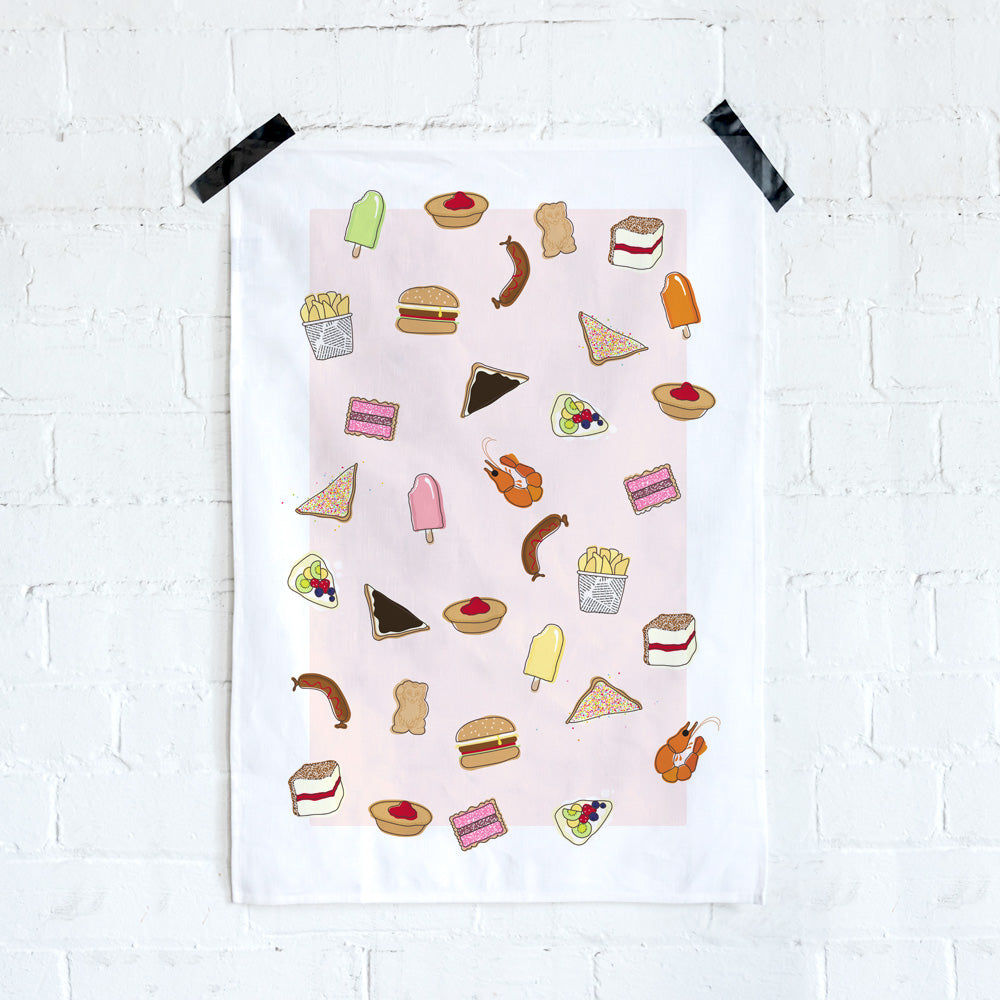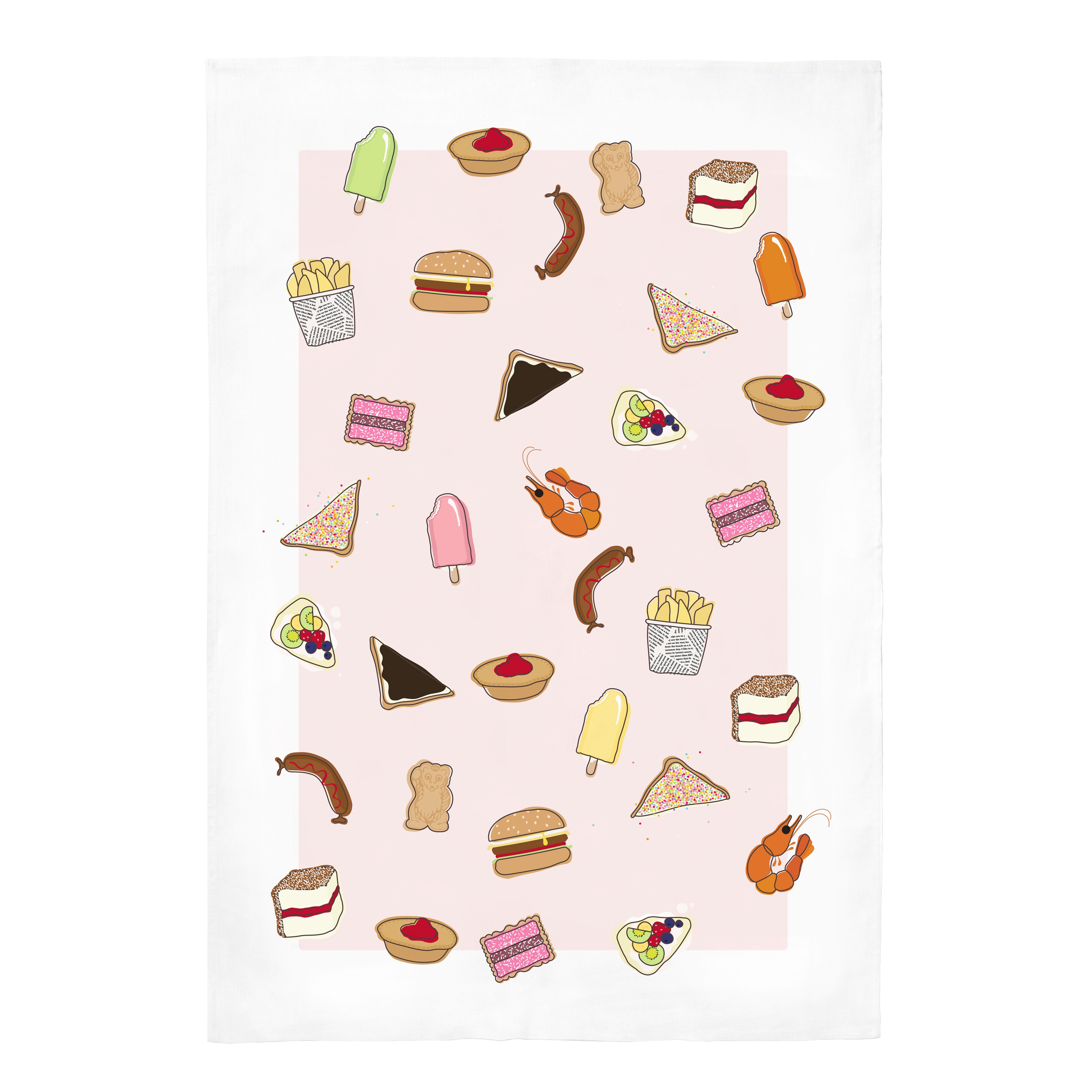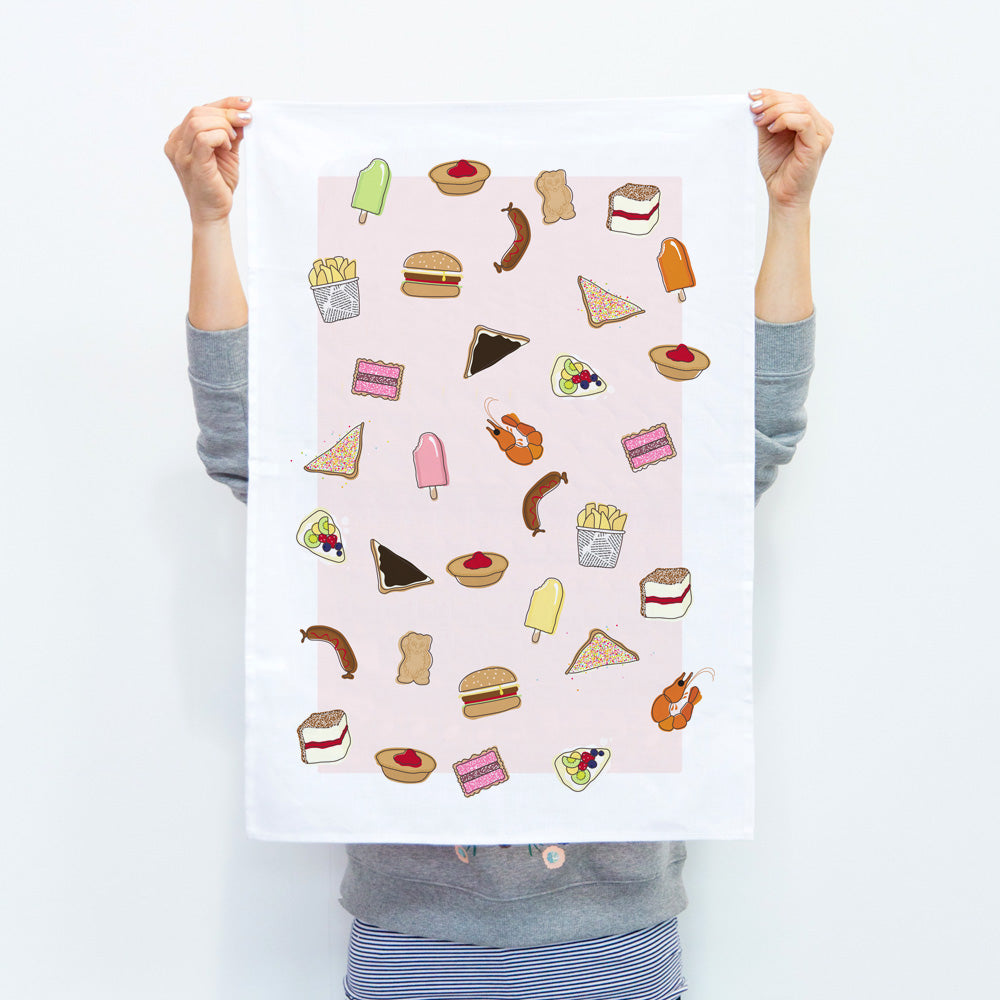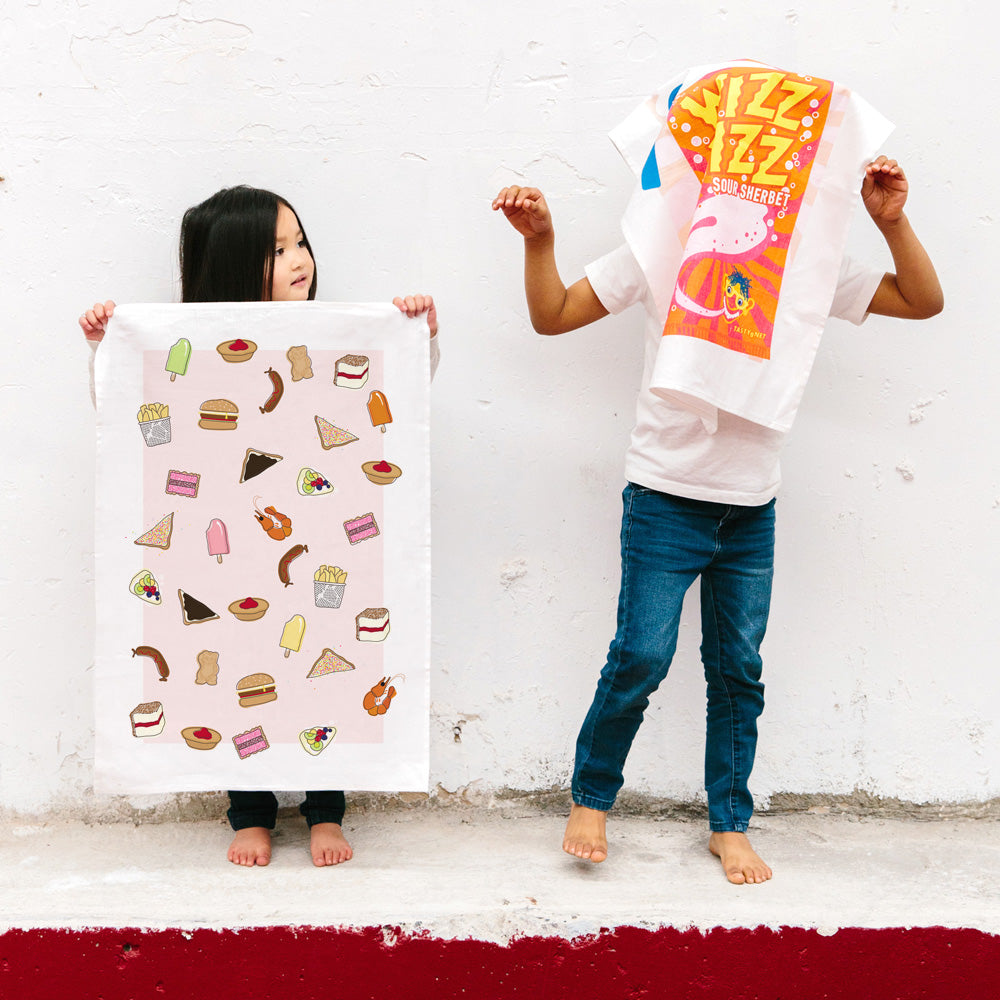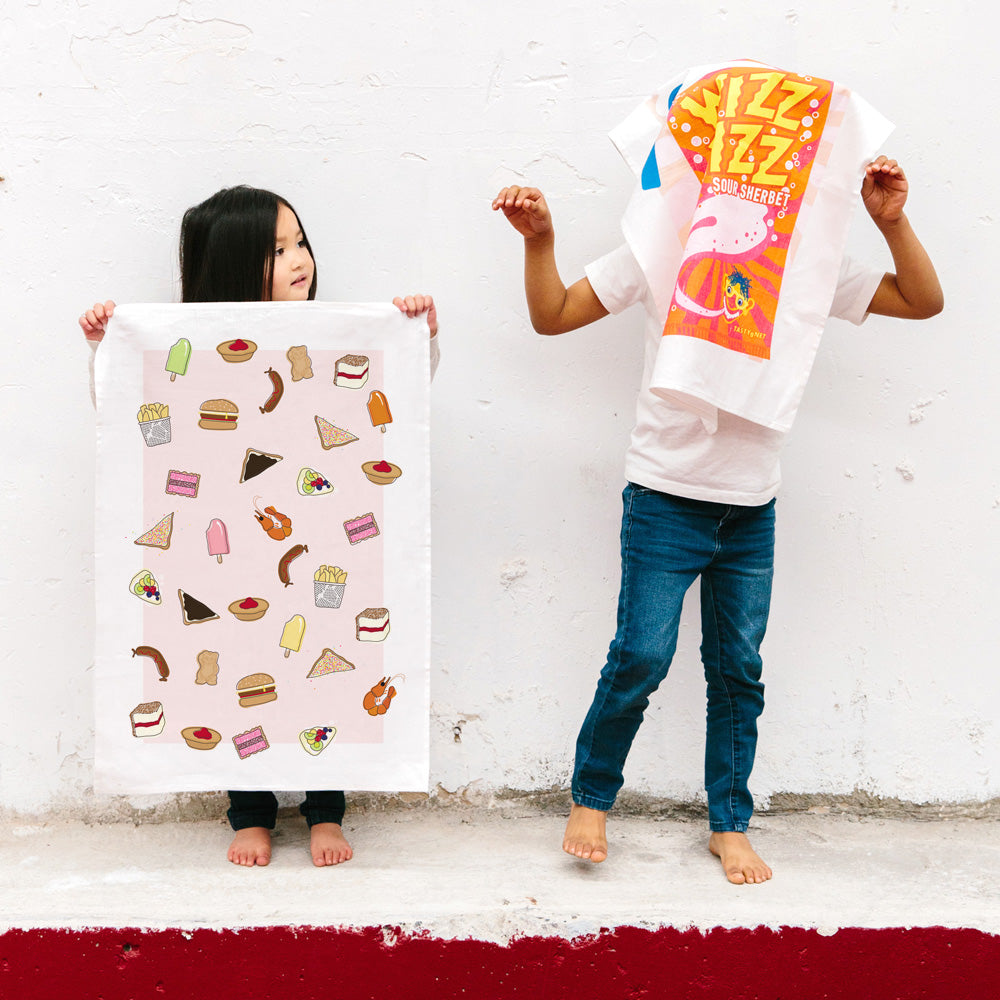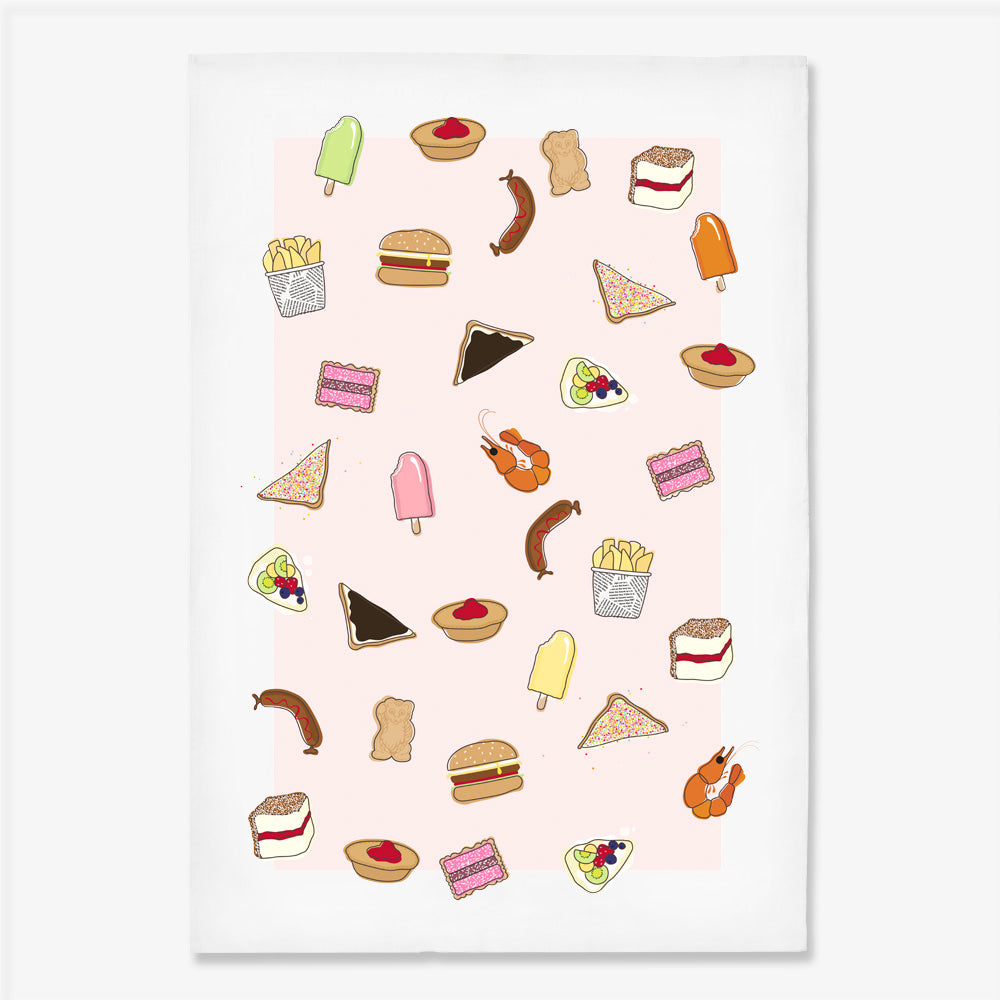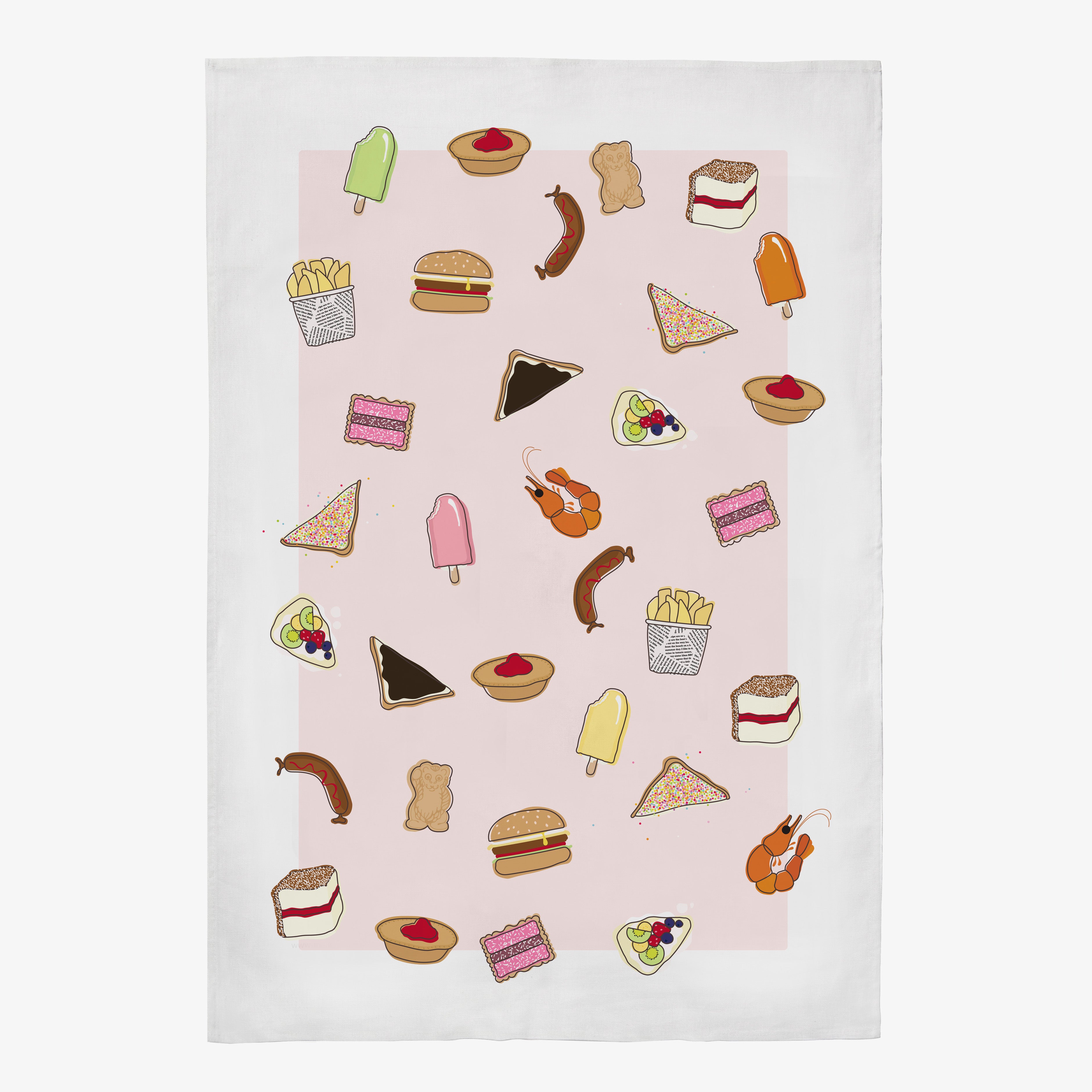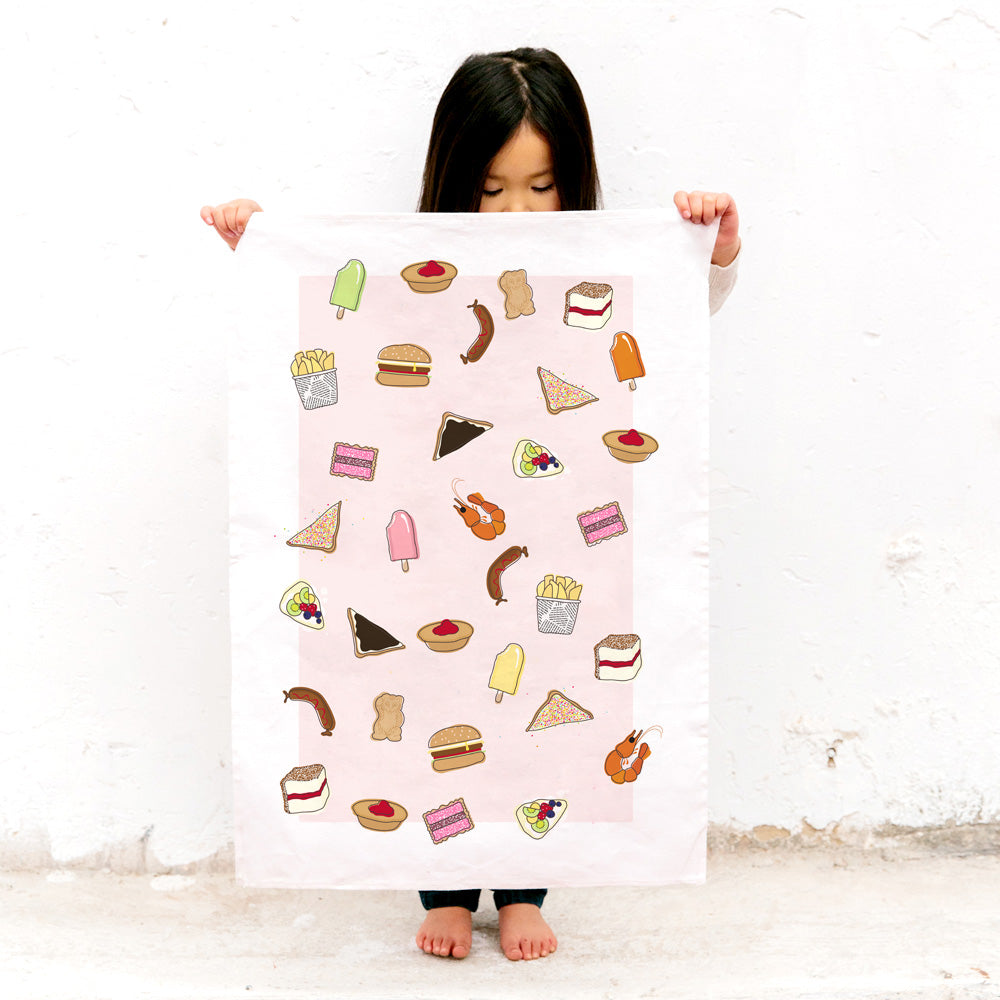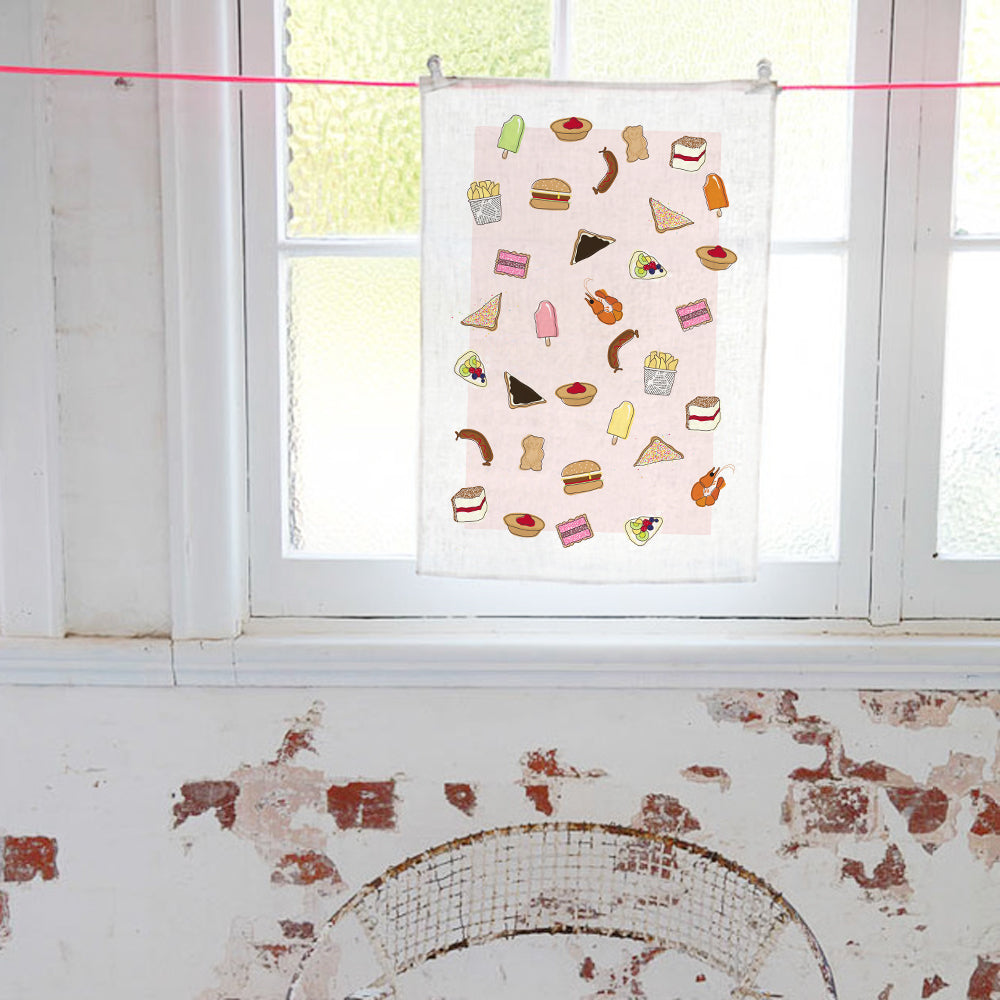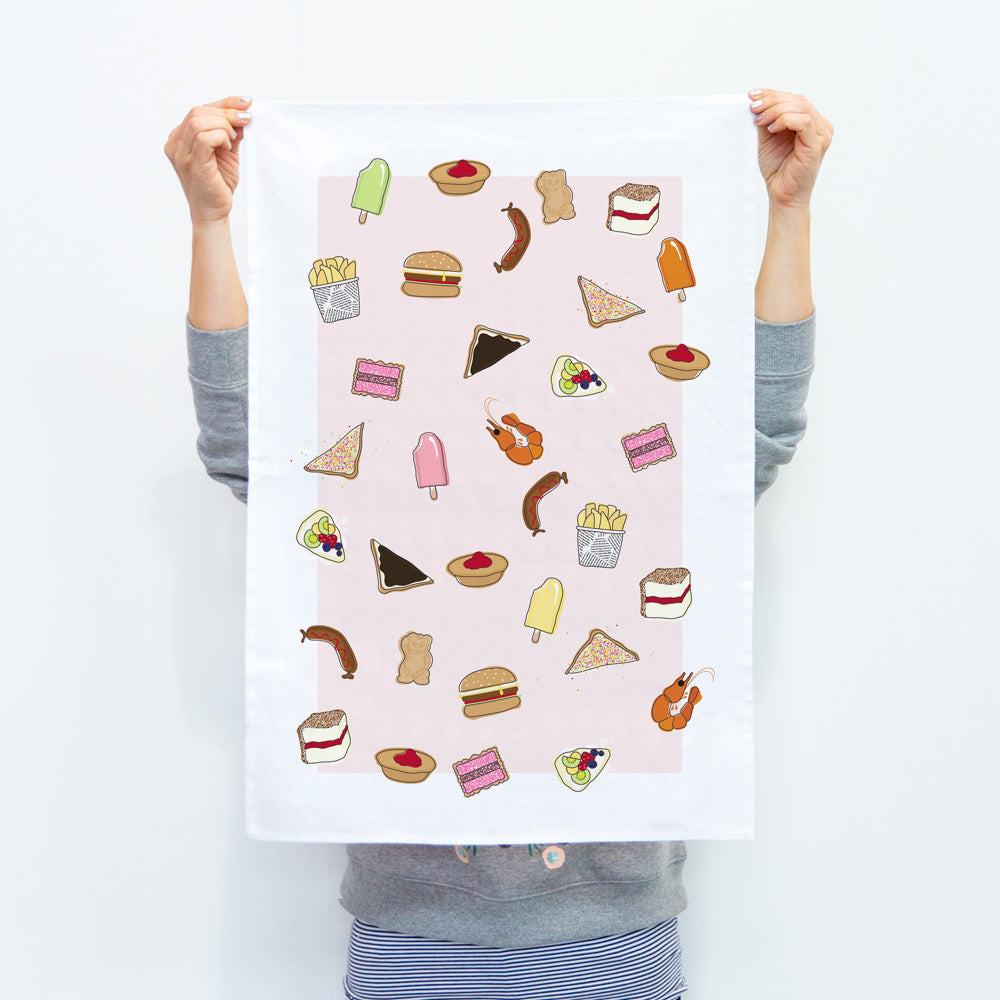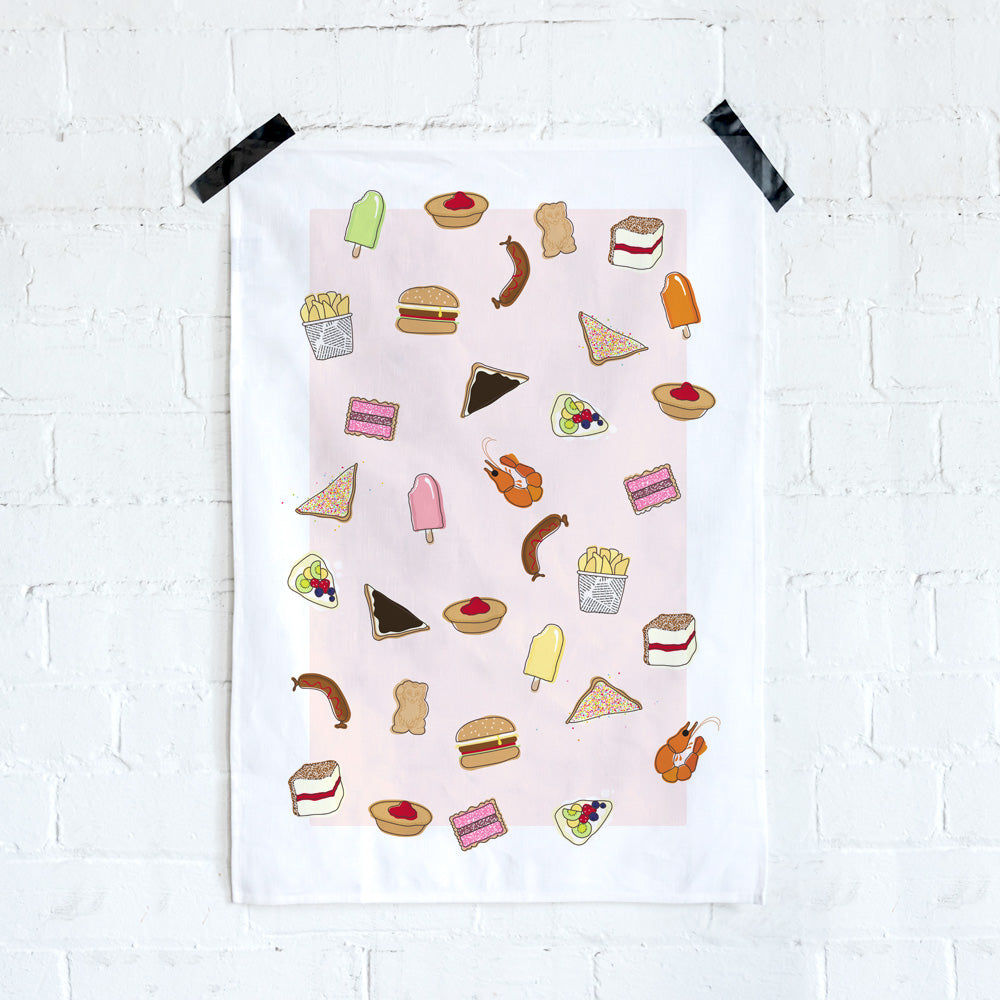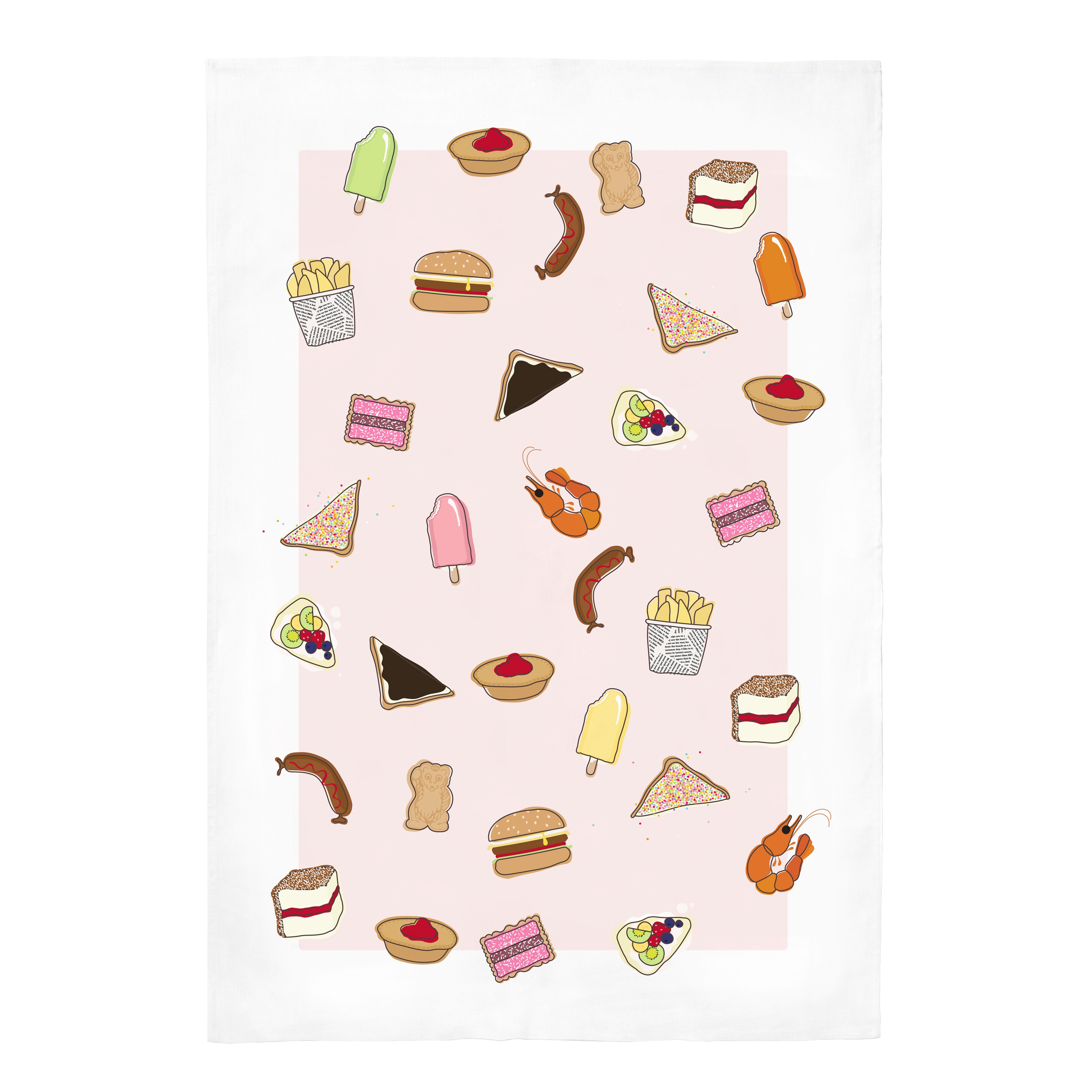 ICONIC TEA TOWEL - AUSSIE FOODS
This iconic tea towel is great way to remind yourself of all the icons of Australian food. We really do have lots of favourites and some of them more to your own personal liking than others. Maybe it's Vegemite on toast or a snag on bread – these are our unsung icons of Australian cuisine! Fairy Bread, Pavlova, the Lamington and the humble Meat Pie or Aussie Burger with good old fashioned Aussie style beetroot and egg (yuk or delicious??!!). These are our local tasty treats that seem normal to our diets as Aussies but very strange to anyone else.
We decided that we loved Australian Food so much but perhaps not all the calories so we decided to re-create our favourite Aussie Foods and print them on this gorgeous tea towel that will look fabulous in any kitchen.
Printed on a 50% Linen & 50% Cotton tea towel
Finished flat size 45cm (W) x 66cm (L)
These tea towels are hand-folded, and then beautifully tied with string and a Make Me Iconic tag
Designed in Australia & printed locally in Melbourne
Shipping is FREE on AUS orders over $100. Yay! - Standard shipping Australia-wide is $15 - International Shipping is calculated at checkout Click here for further information.
Note: these shipping charges applies only to our online retail customers only (not wholesale accounts)