FREE shipping over $130. Express Shipping Available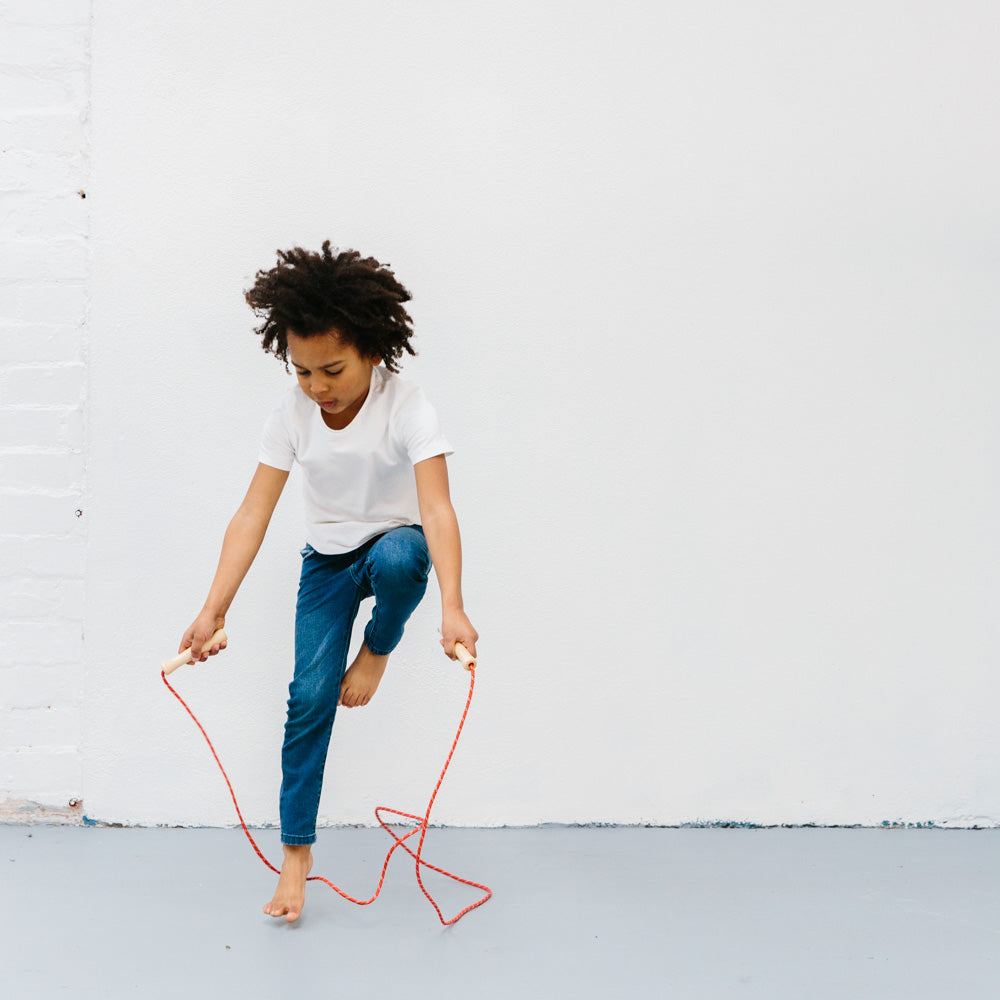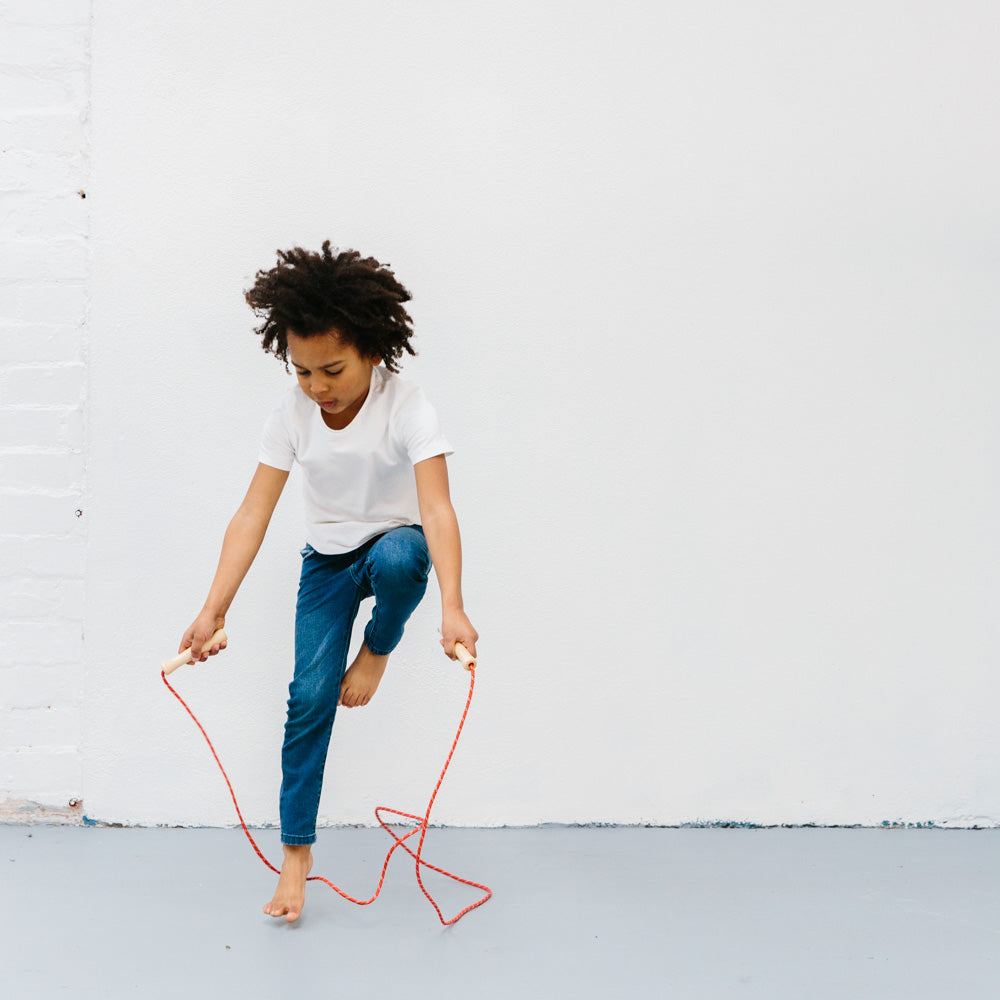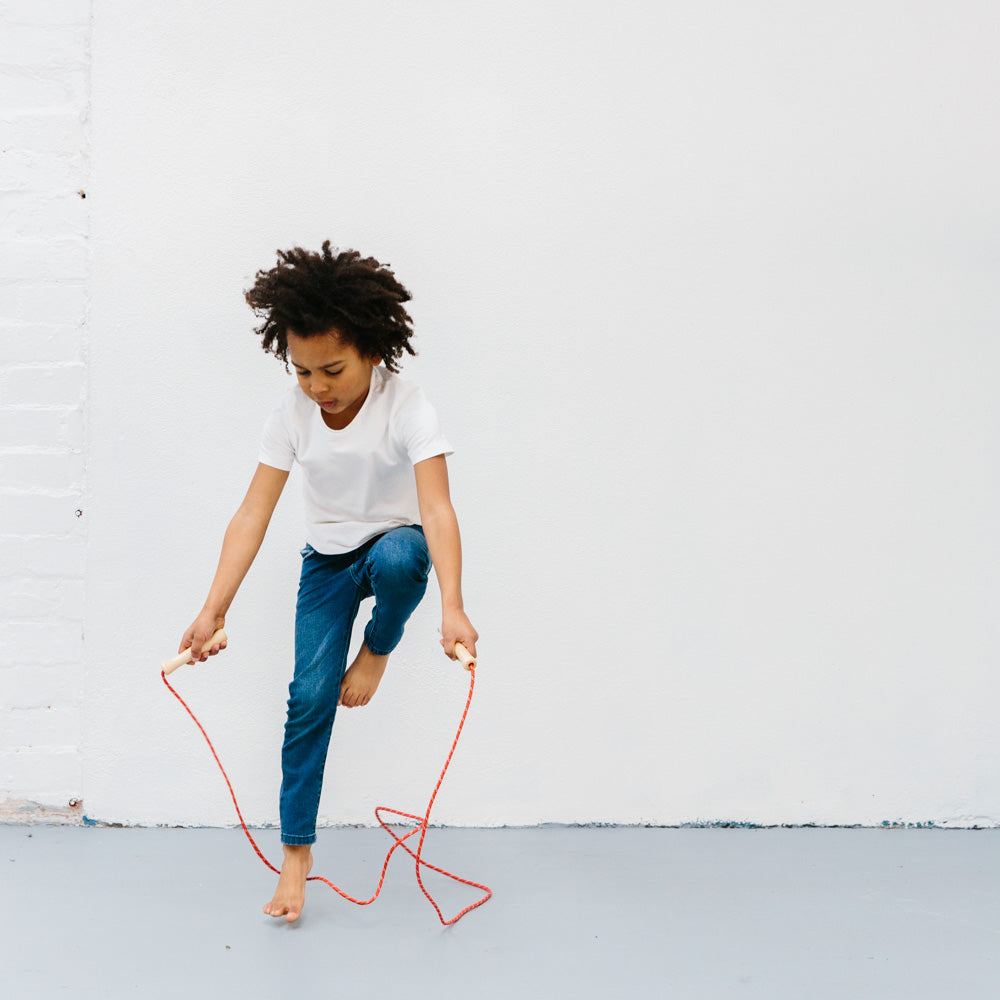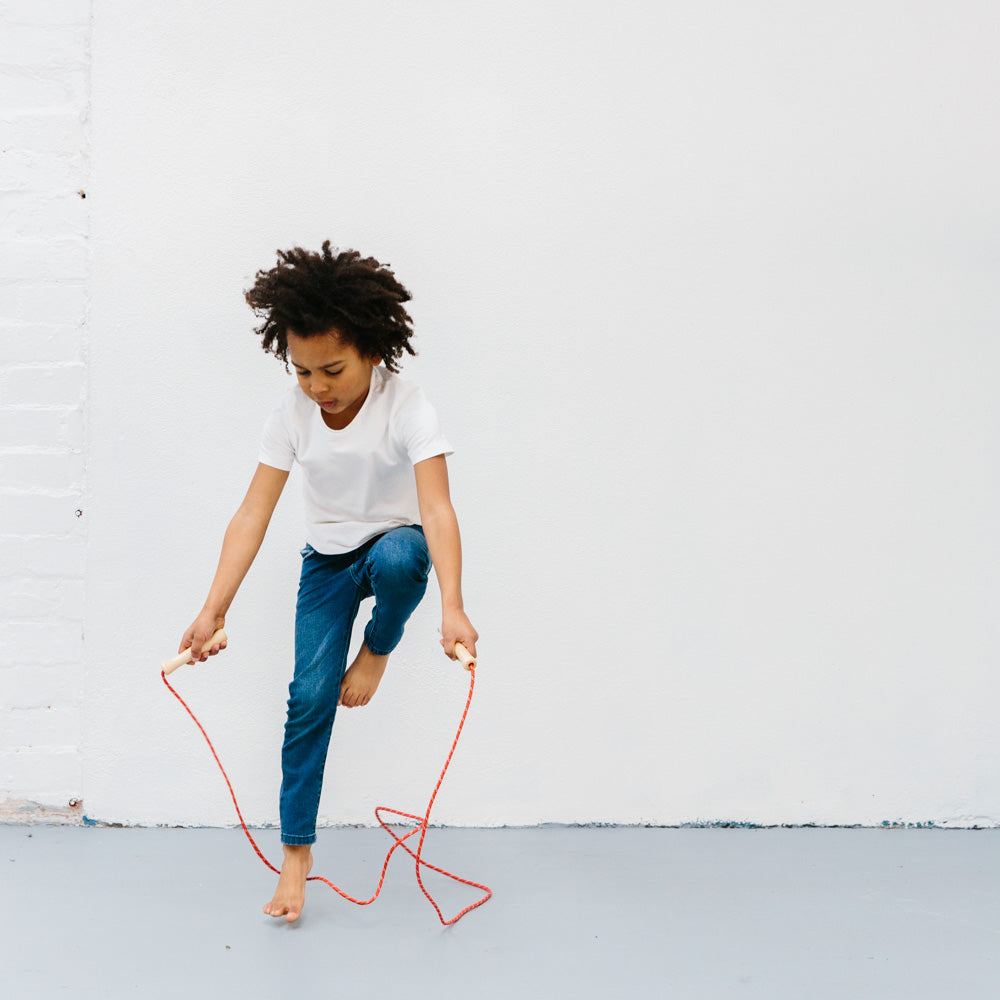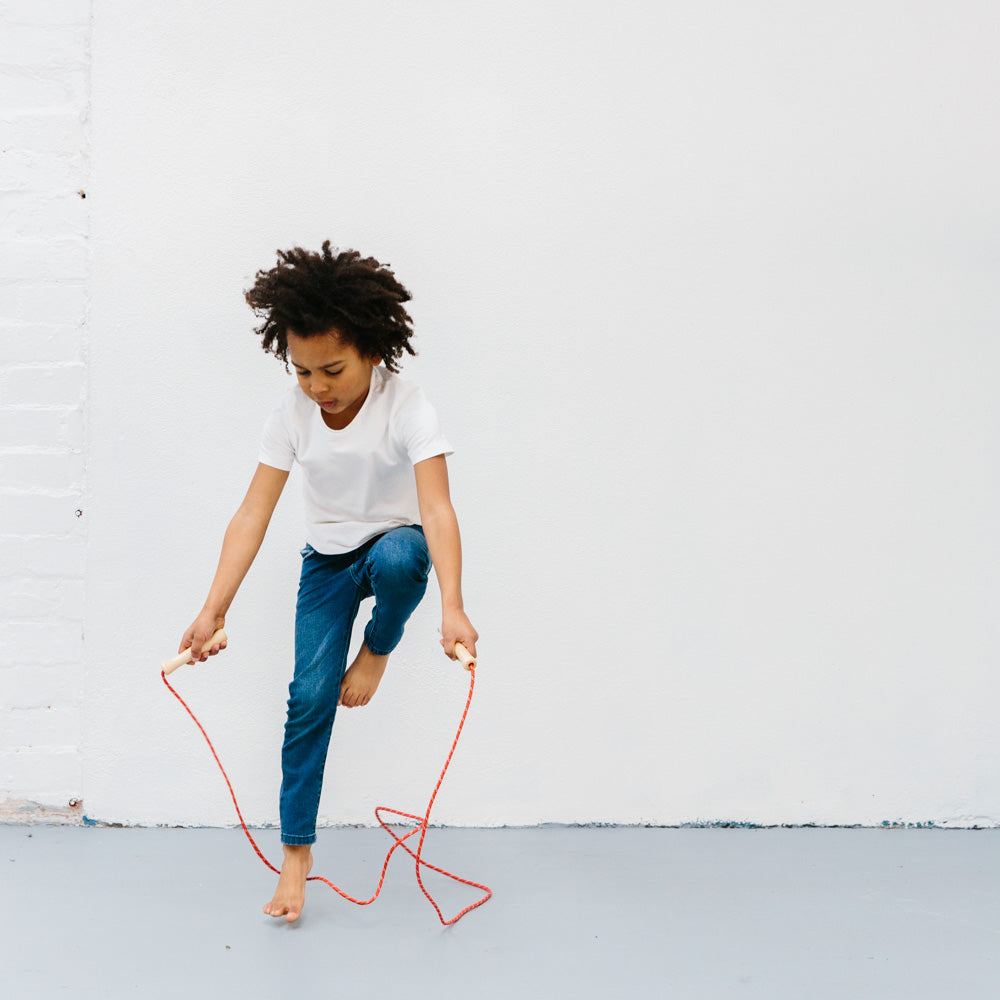 ICONIC TOY - LOOSE CHANGE SKIPPING ROPE
Skip your way back into your childhood with our neutral skipping rope which is perfect for boys or girls. Skipping is uncomplicated fun, both indoors and out. Simply made, this classic jump rope is perfect for playtime and is a great way to introduce a little bit of heart-rate activity into your play. Add a classic rhyme to your skipping rhythm beat and watch them master this timeless skill. Uncomplicated wooden handles that are small enough to grip and feel smooth in their hands.  Introduce this classic popular timeless activity to the Gen-Z's for an alternative to screen time.
Part of our Loose Change range this toy is affordable and great quality. Our Loose Change range makes great Christmas Stocking Fillers or small Birthday Gifts. Beautifully finished and just takes a little bit of loose change to purchase.
Ages 6 years +
Complete with two wooden handles and sturdy rope
9.5cm (L) x 6.5cm (W)
Designed to comply with EU and USA toy standards with non-toxic paint 
Make Me Iconic own the © copyright of this toy
NOT to be used with water or any liquid which is standard for any wooden toy. This is a pretend play toy only.
Shipping is FREE on AUS orders over $100. Yay! - Standard shipping Australia-wide is $15 - International Shipping is calculated at checkout Click here for further information.
Note: these shipping charges applies only to our online retail customers only (not wholesale accounts)