FREE shipping over $130. Express Shipping Available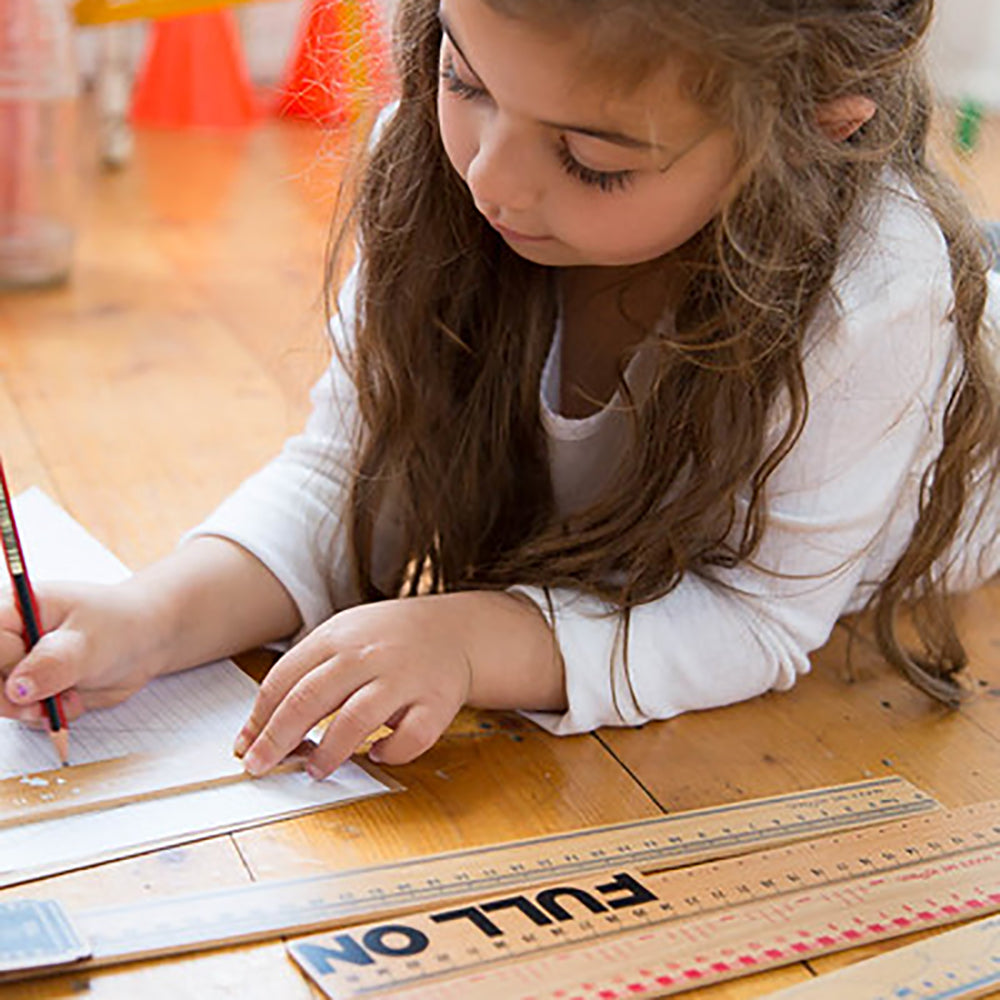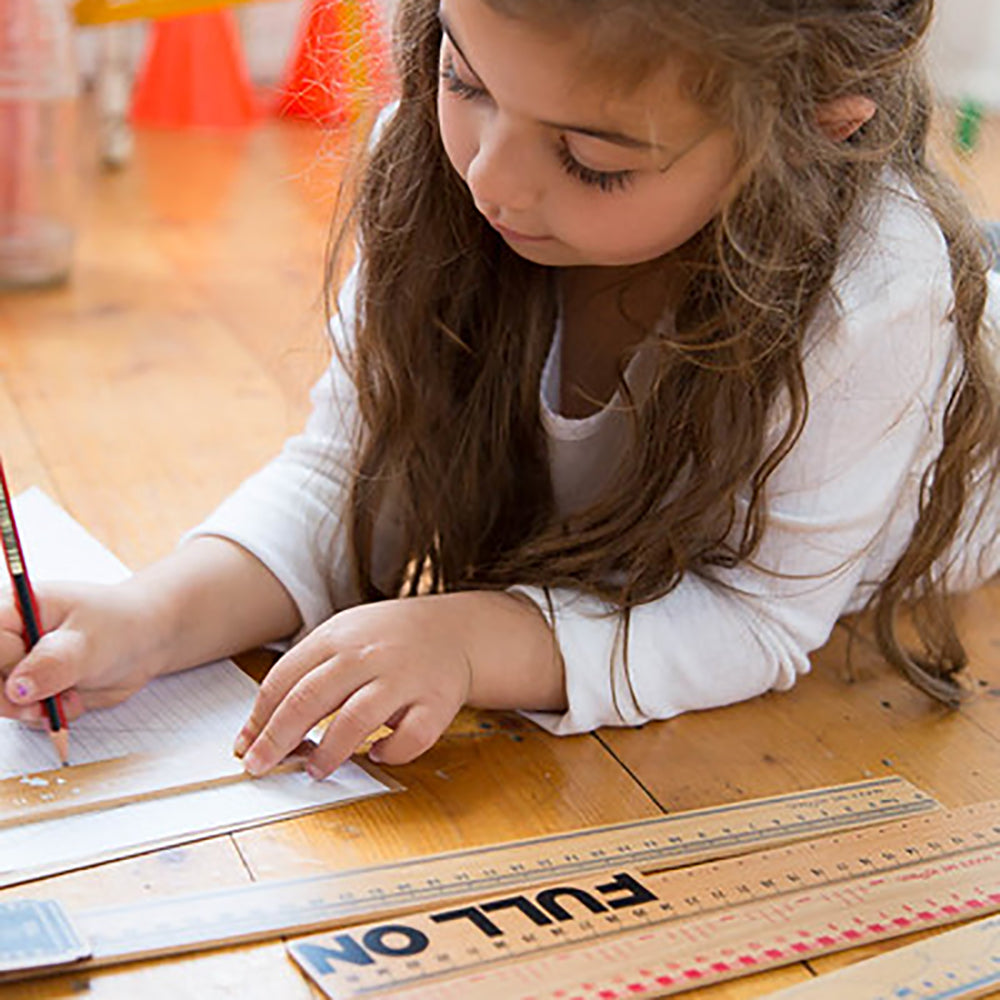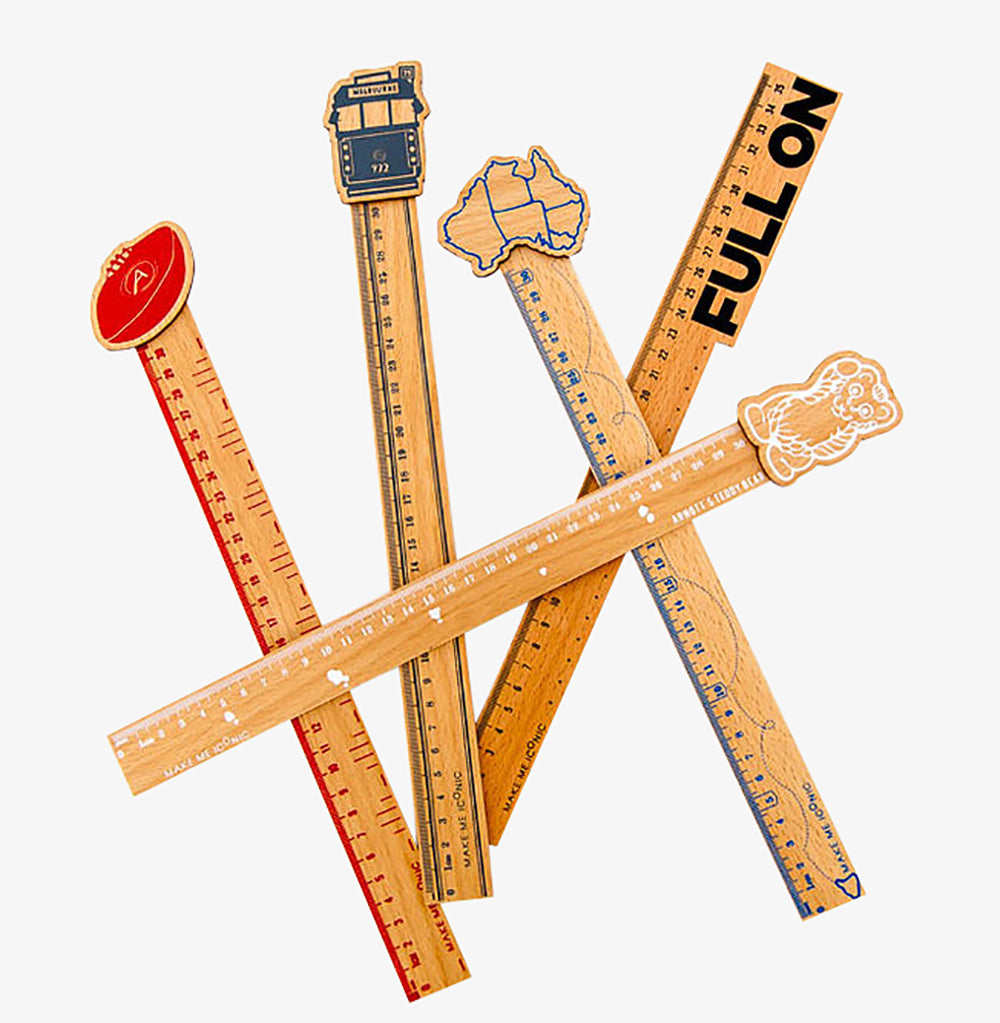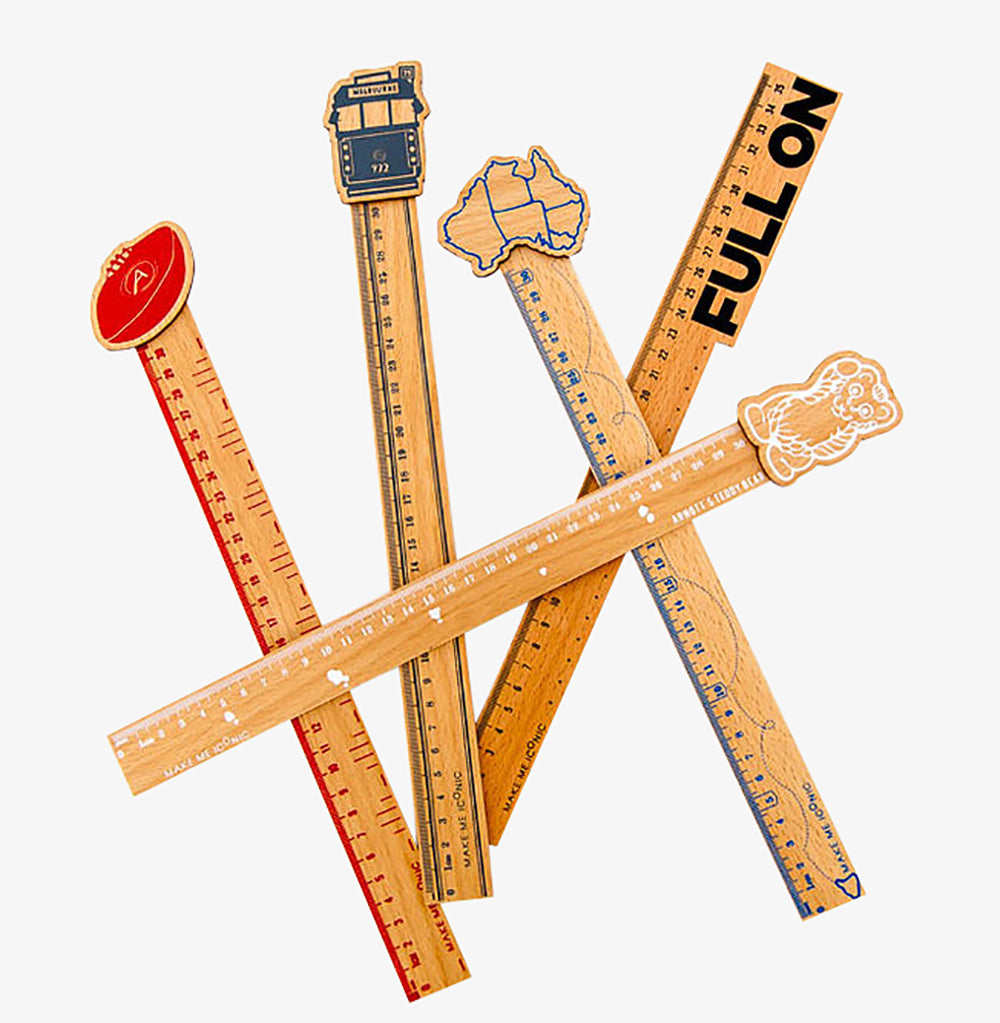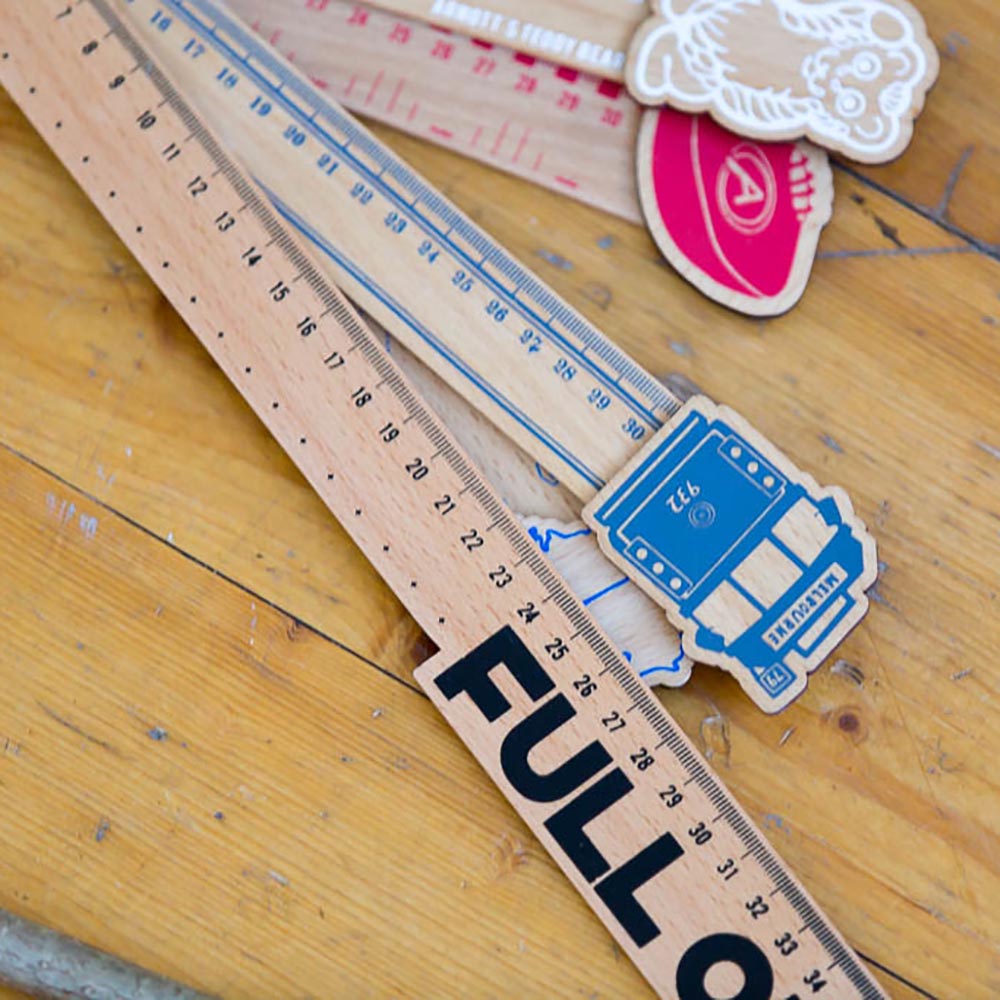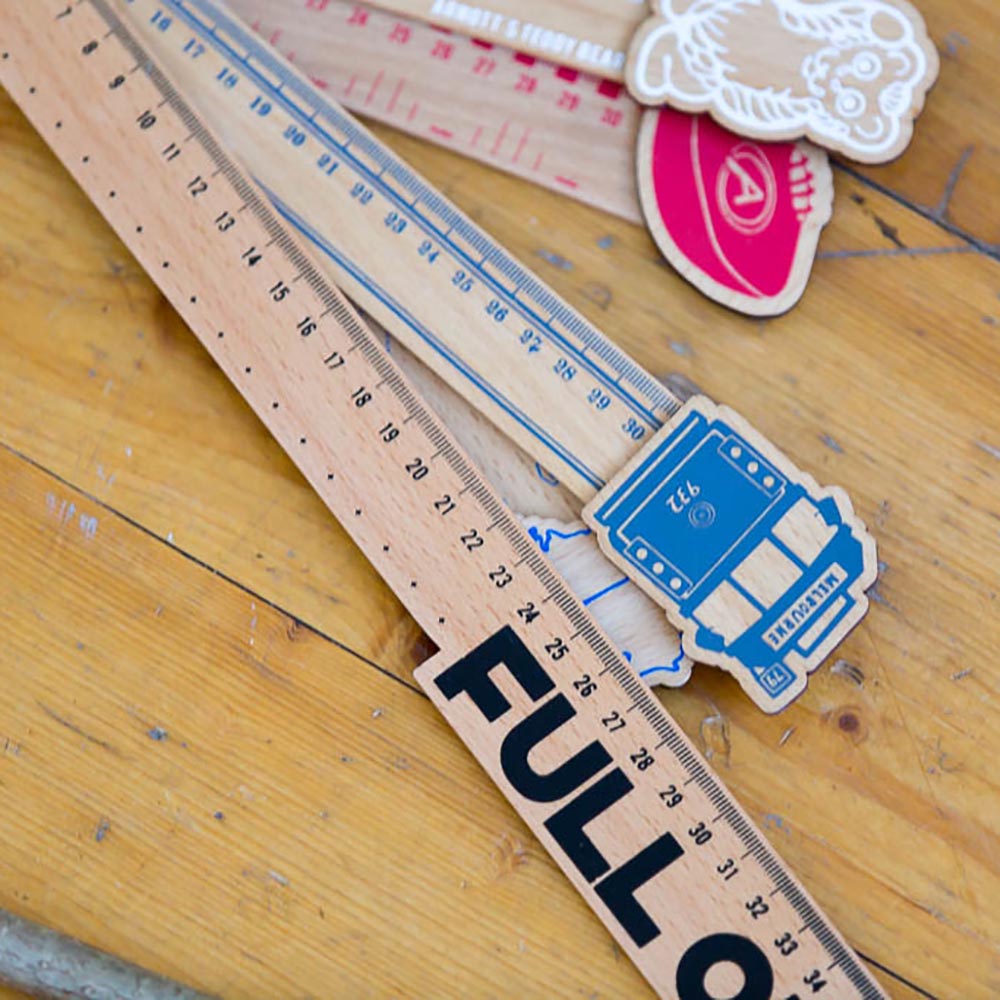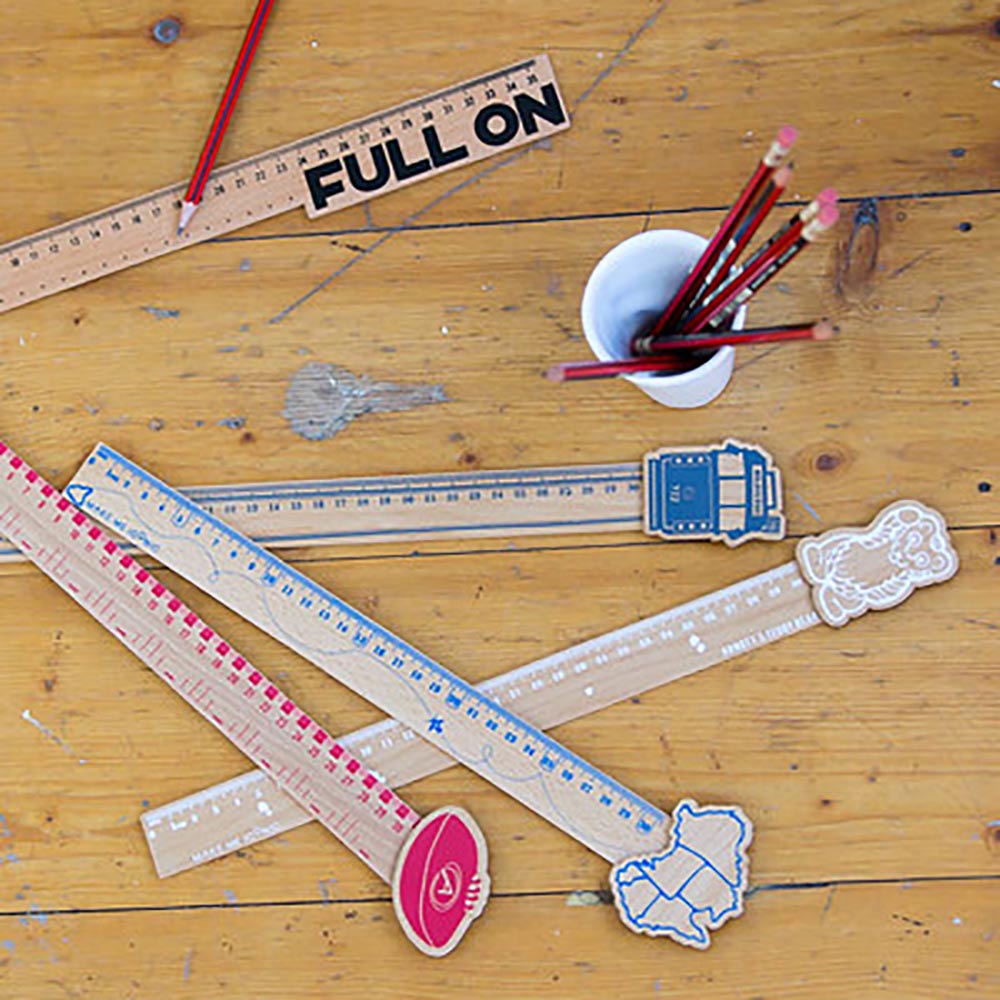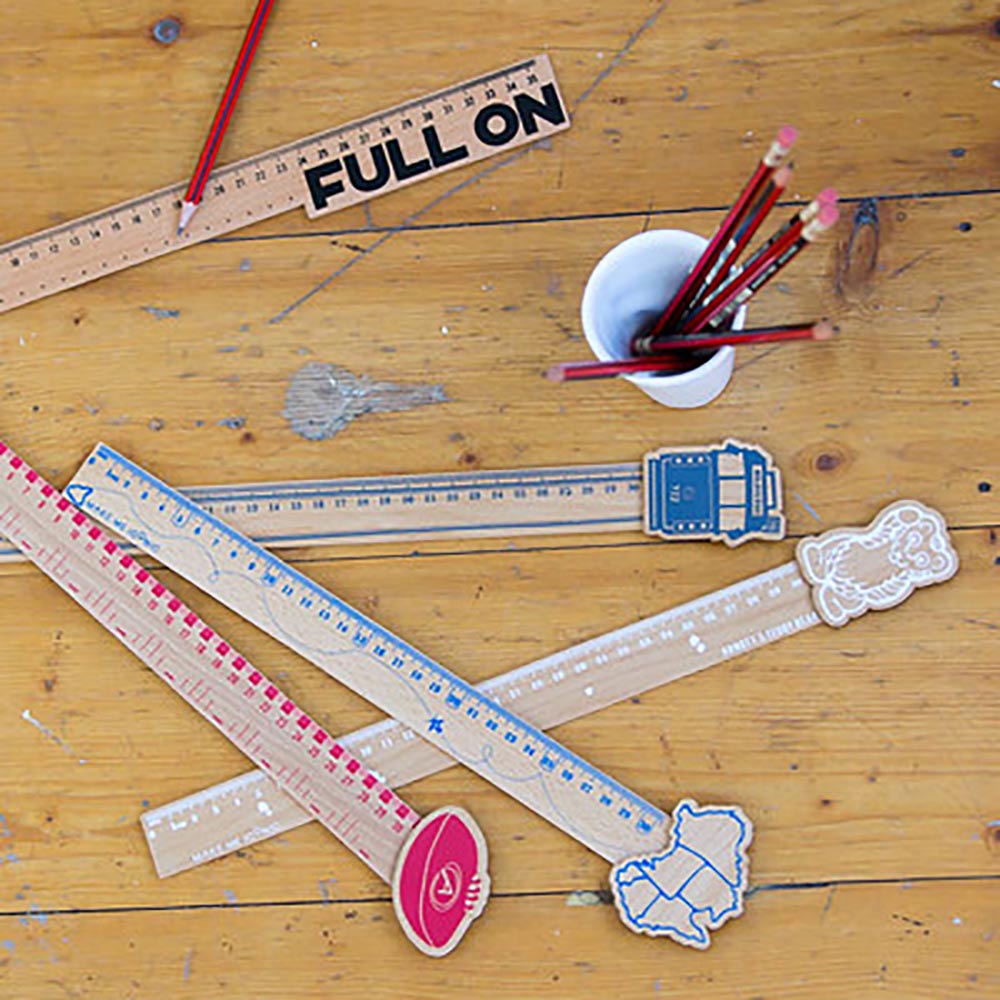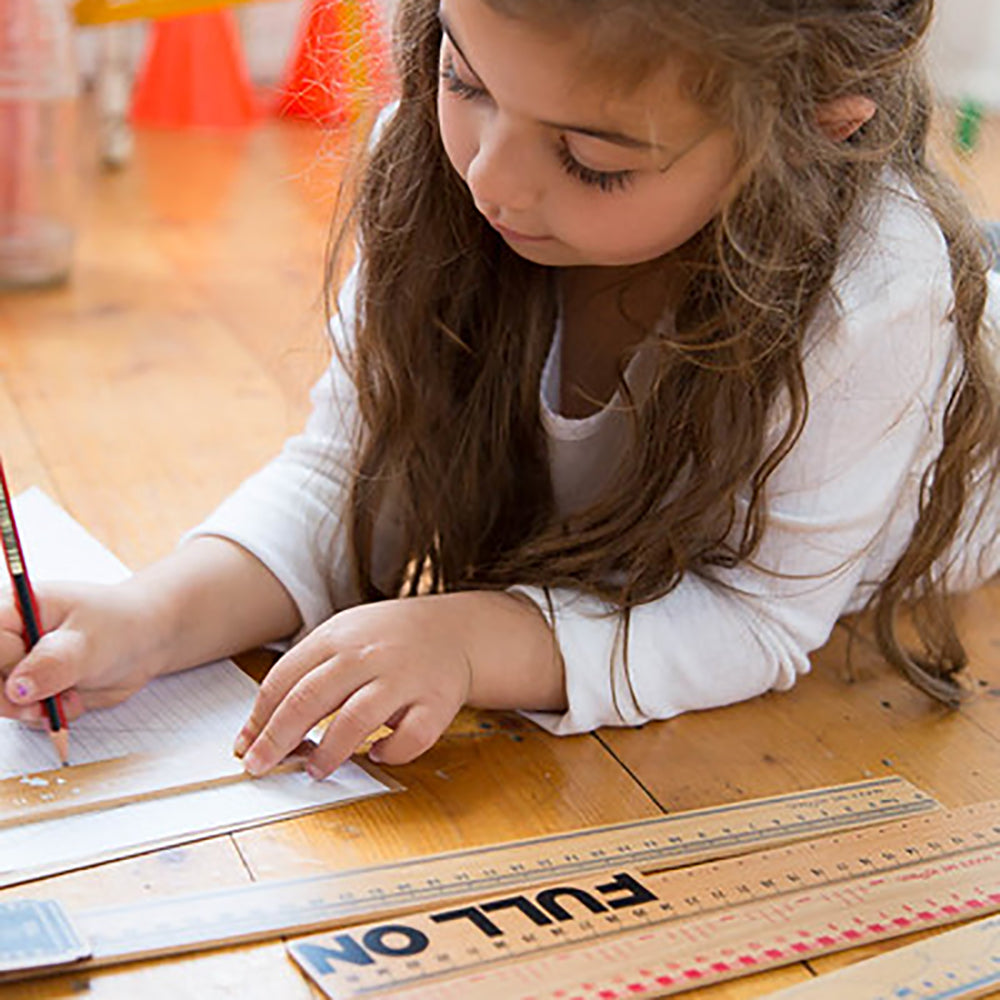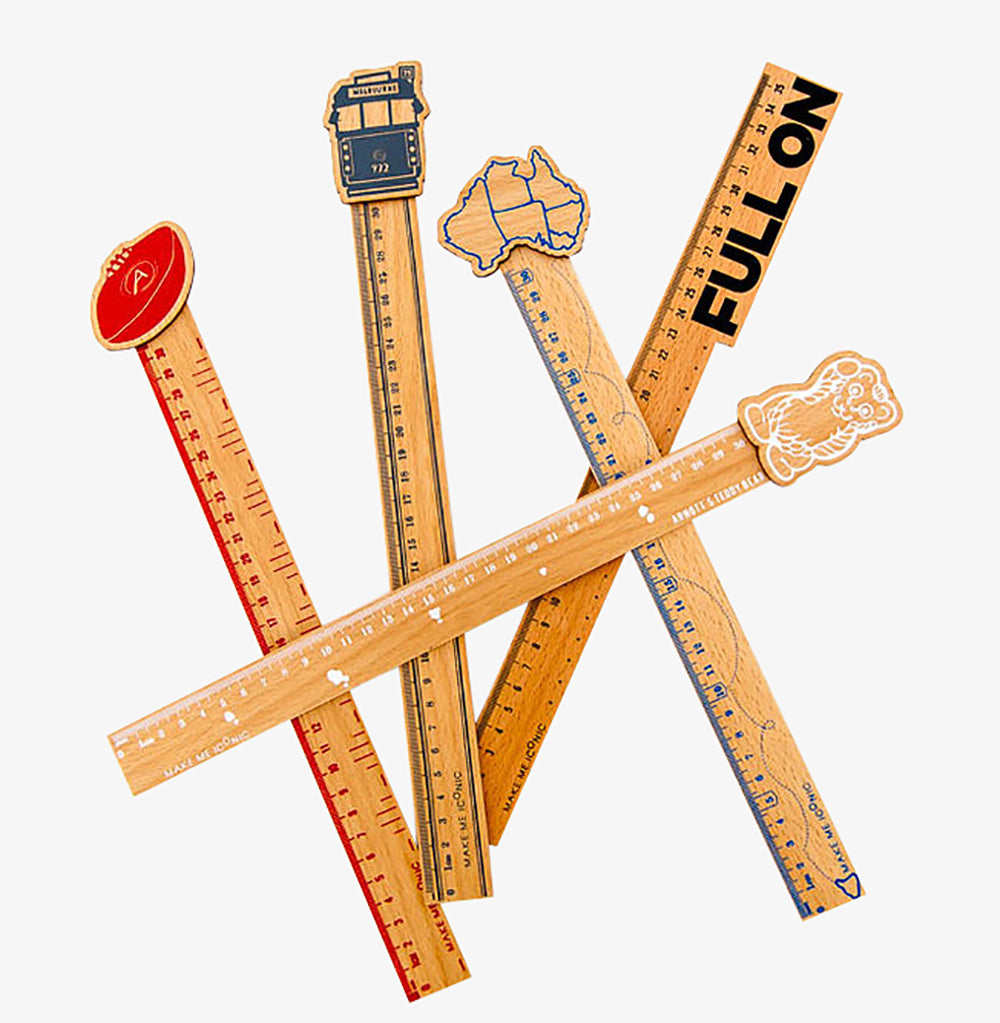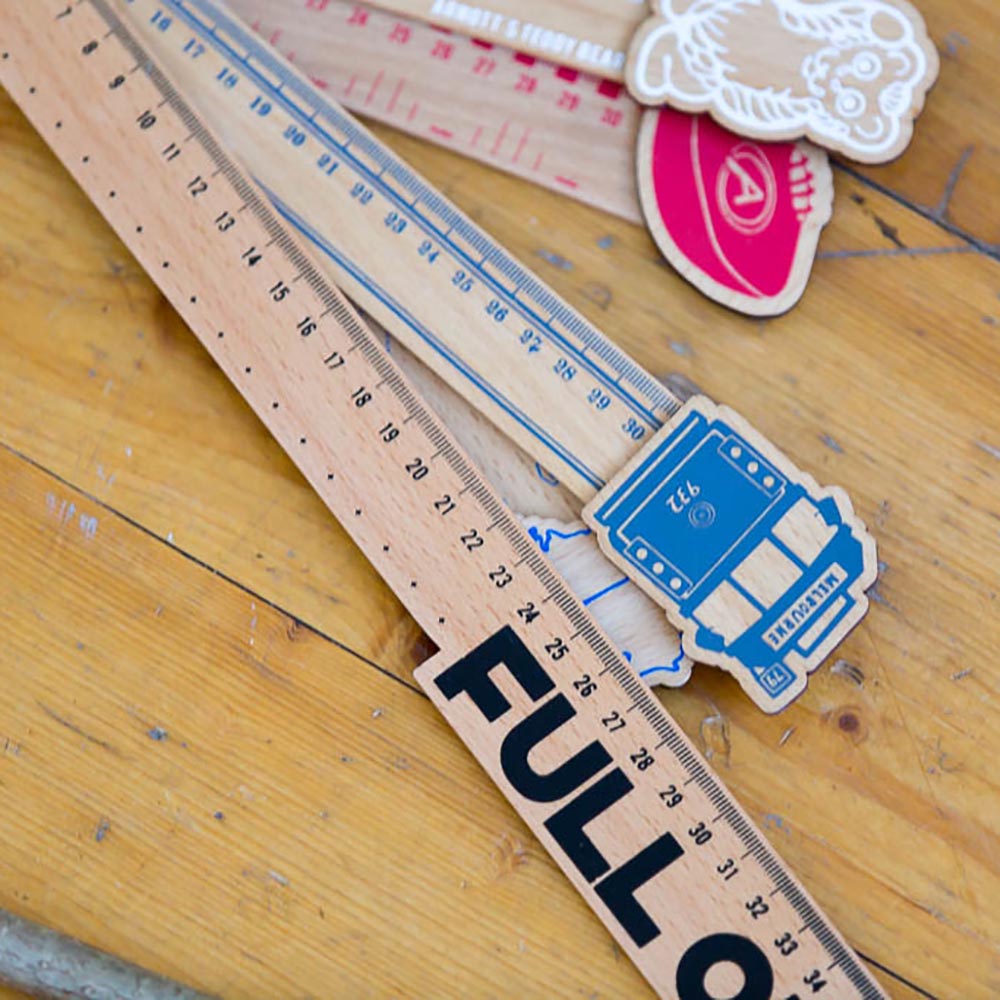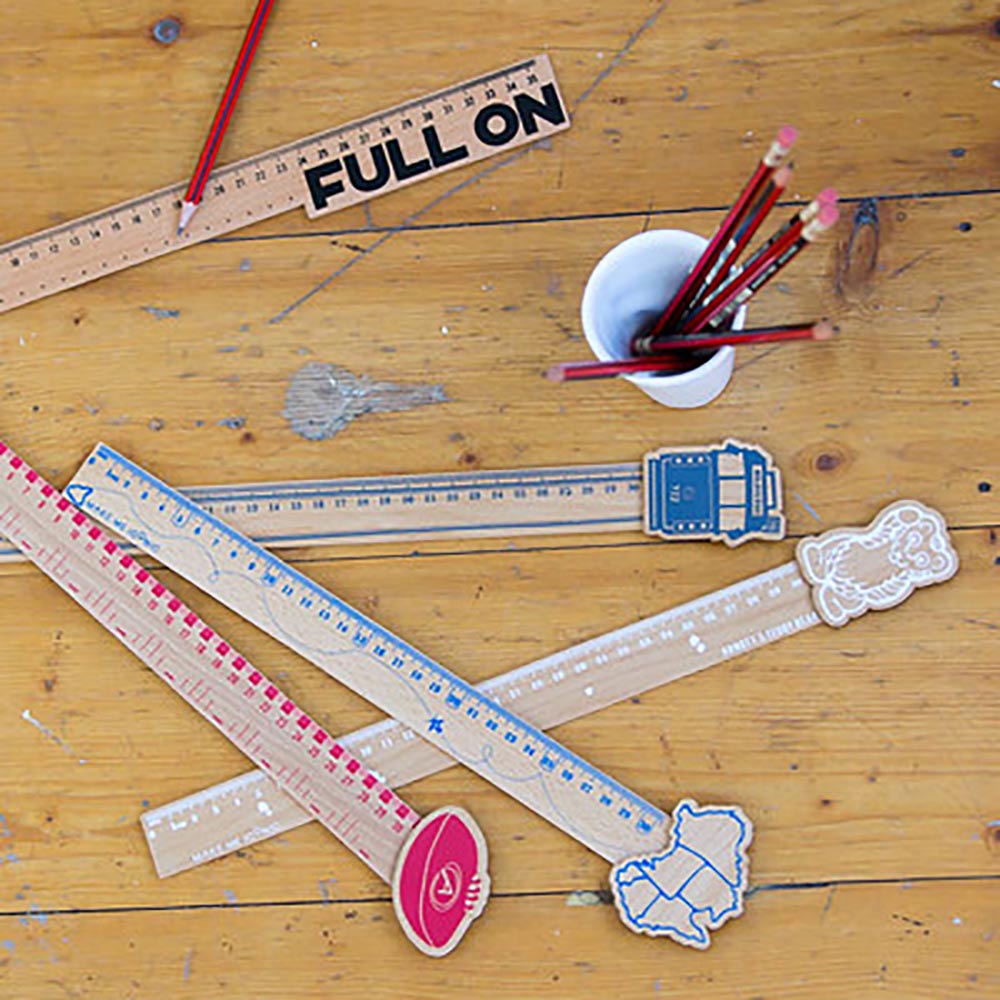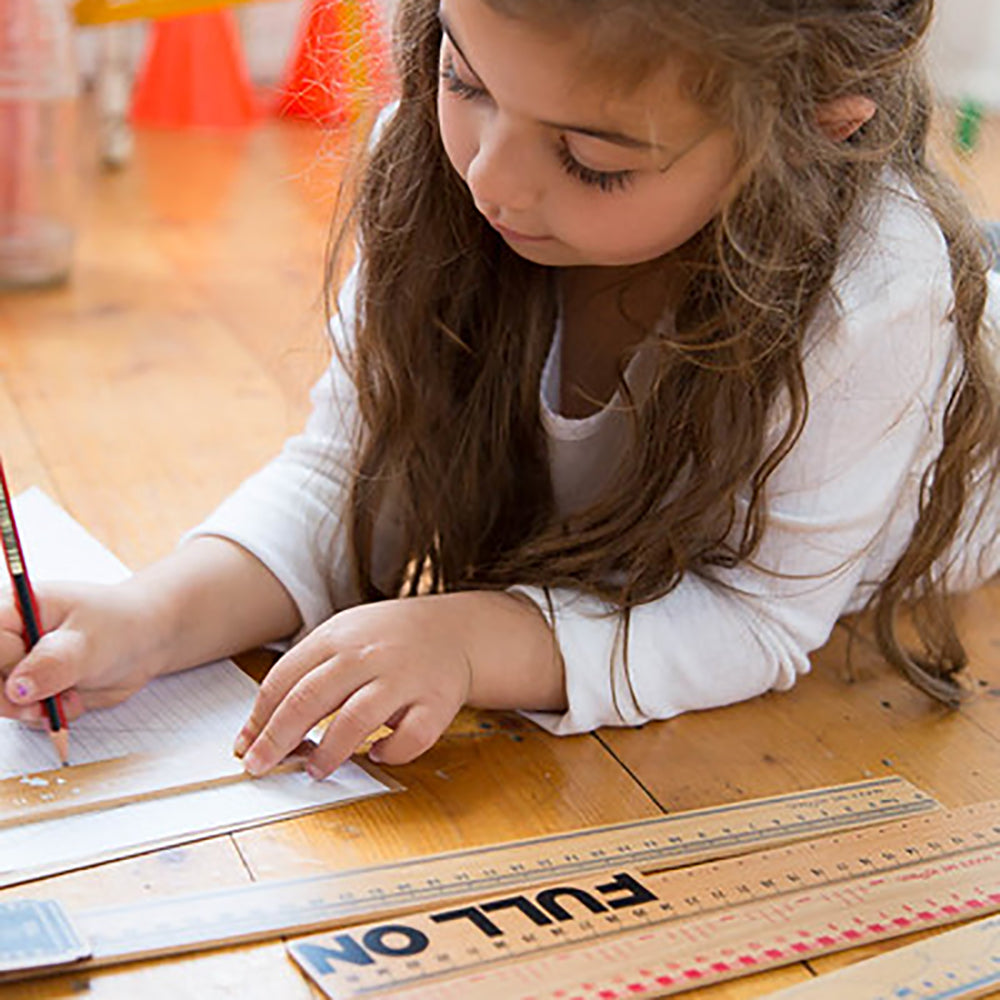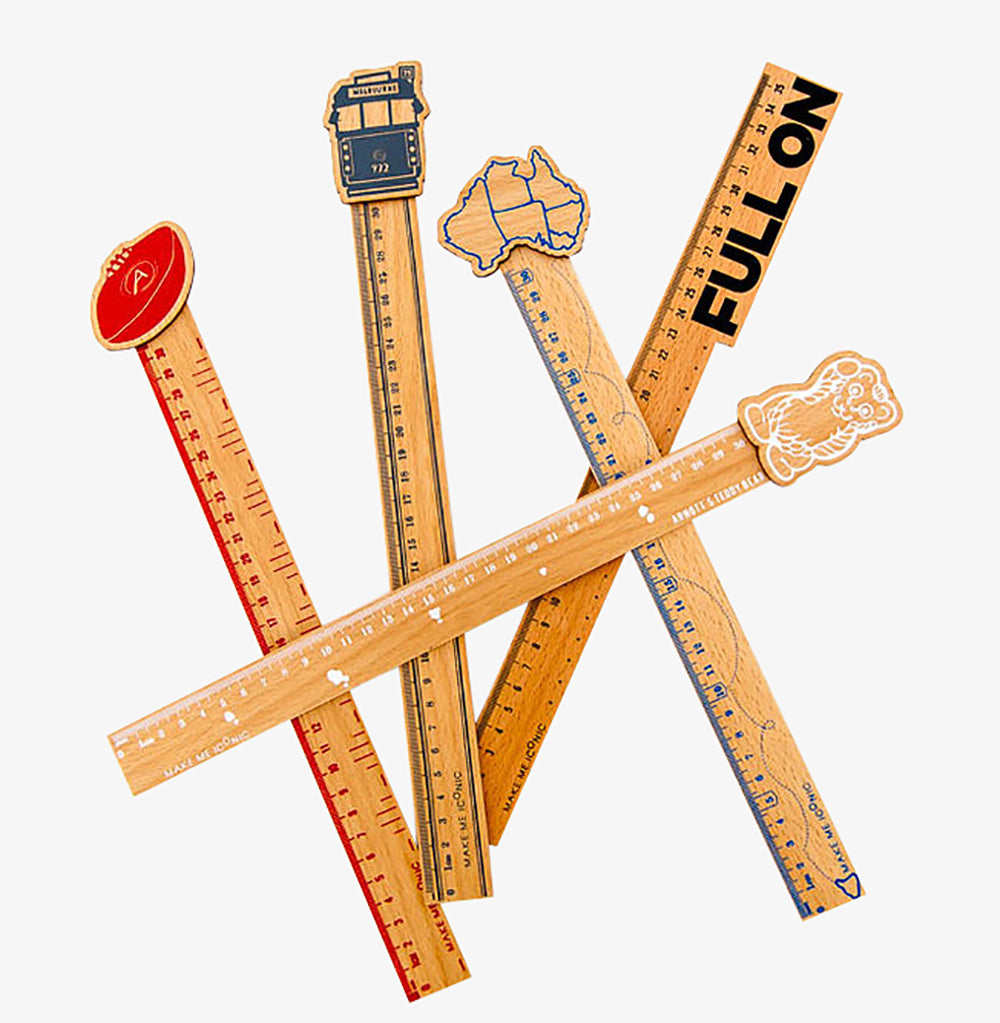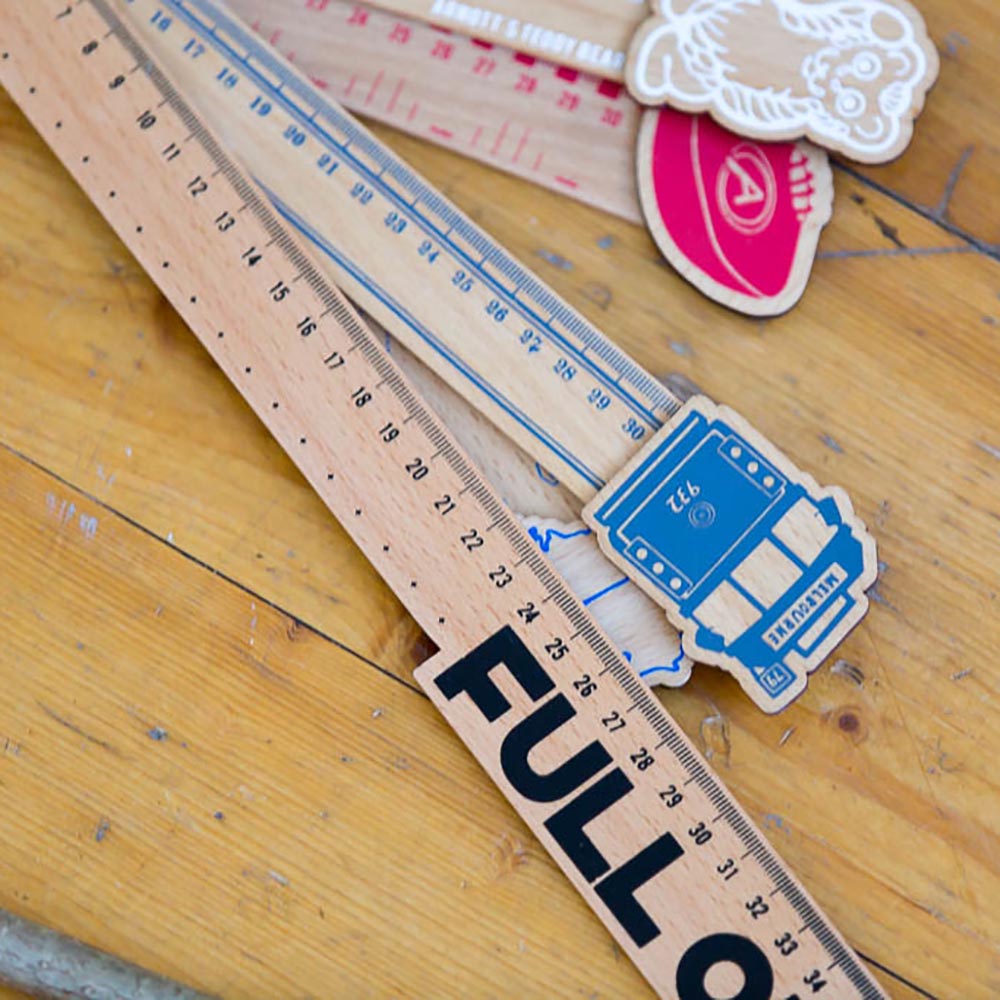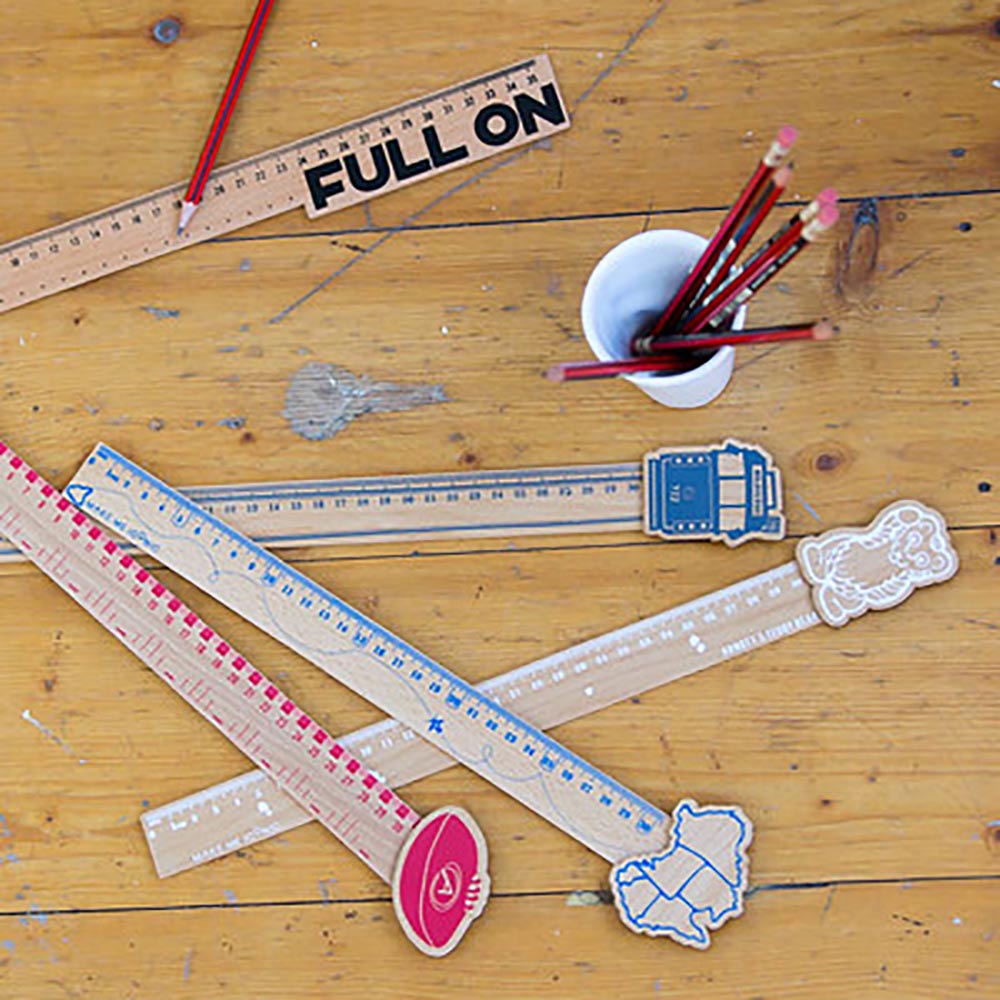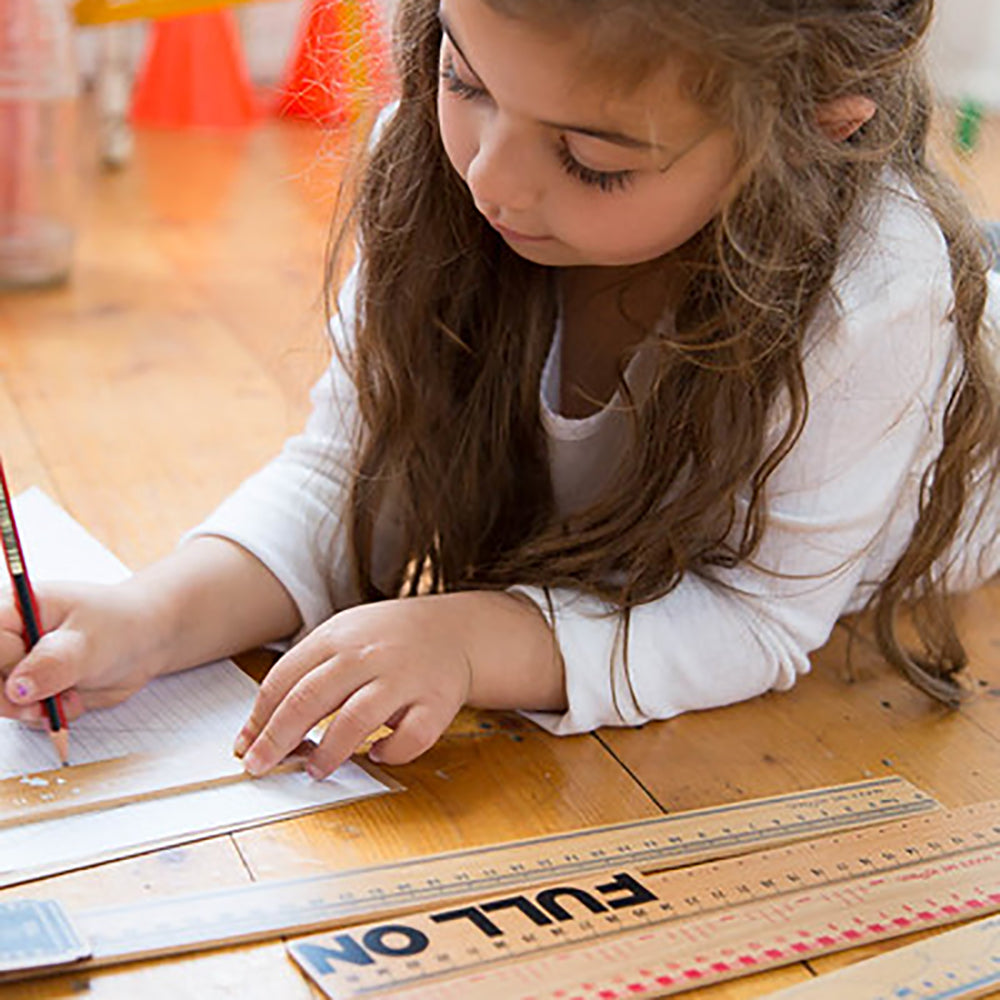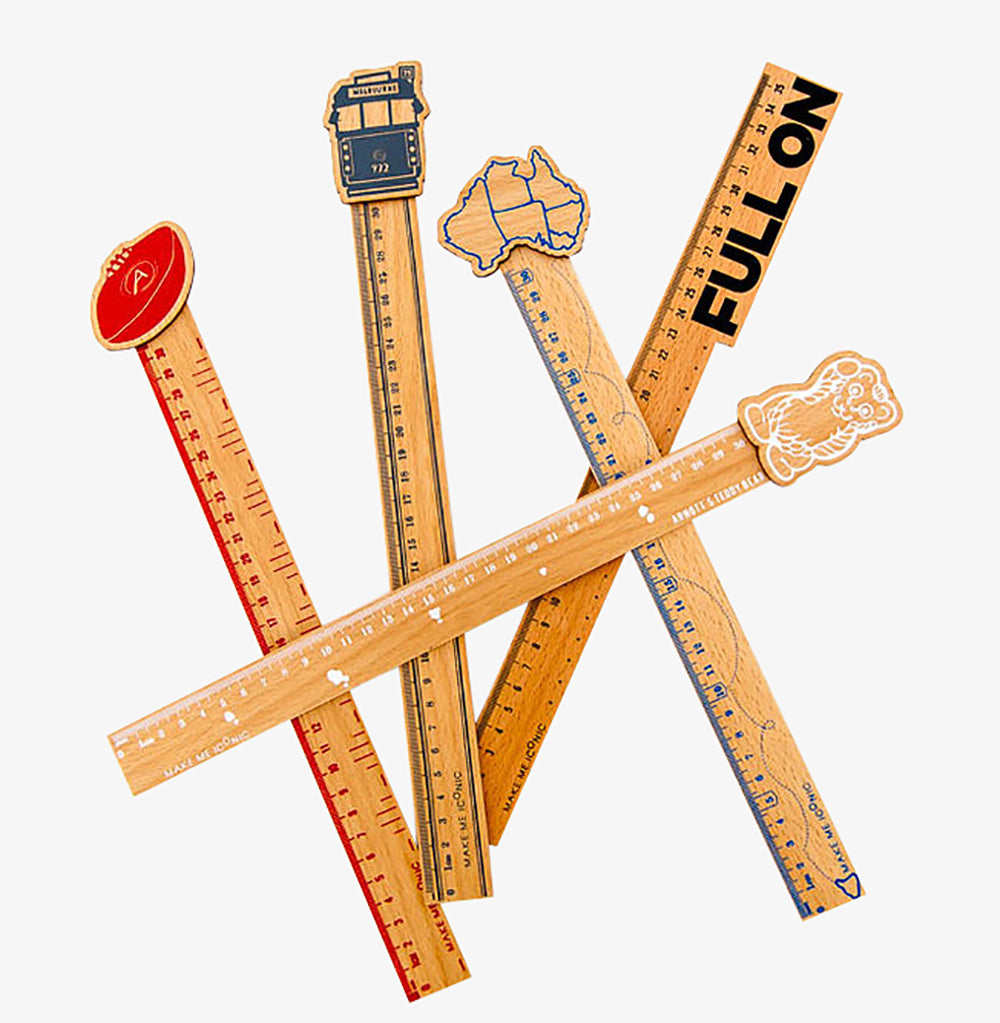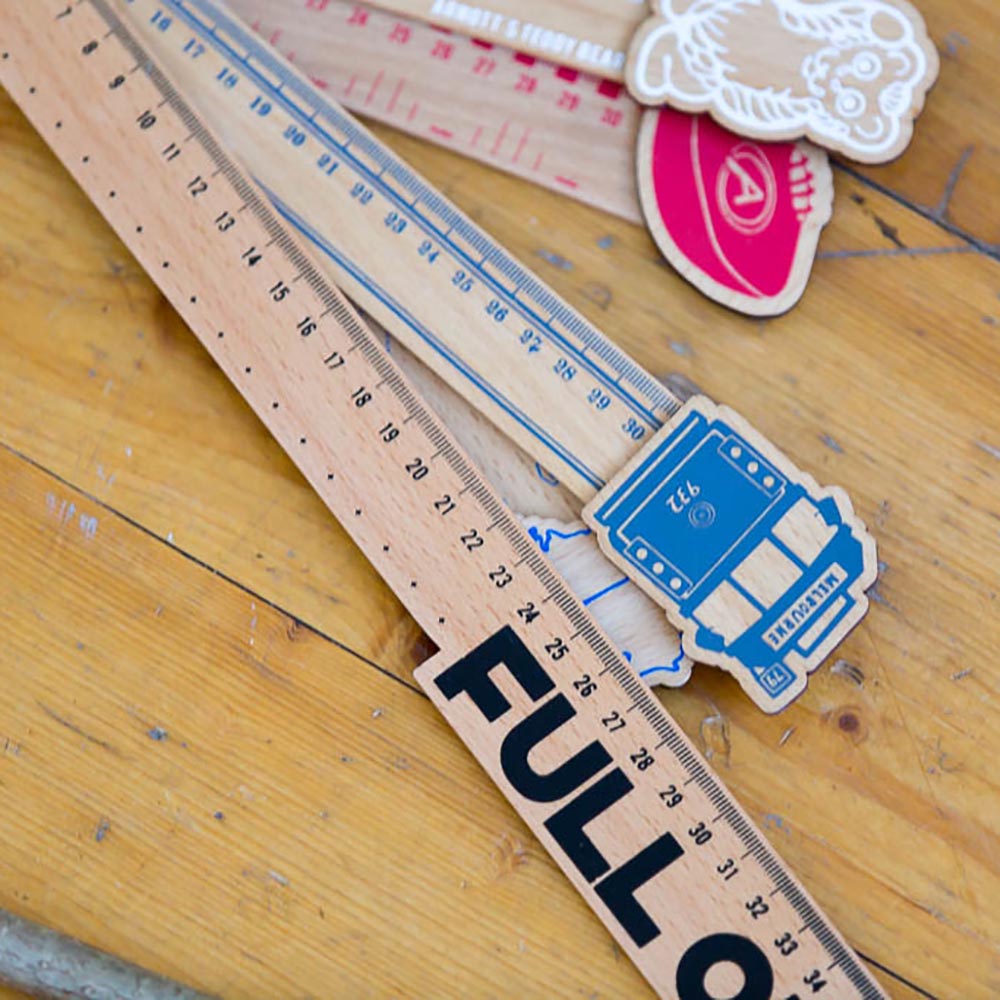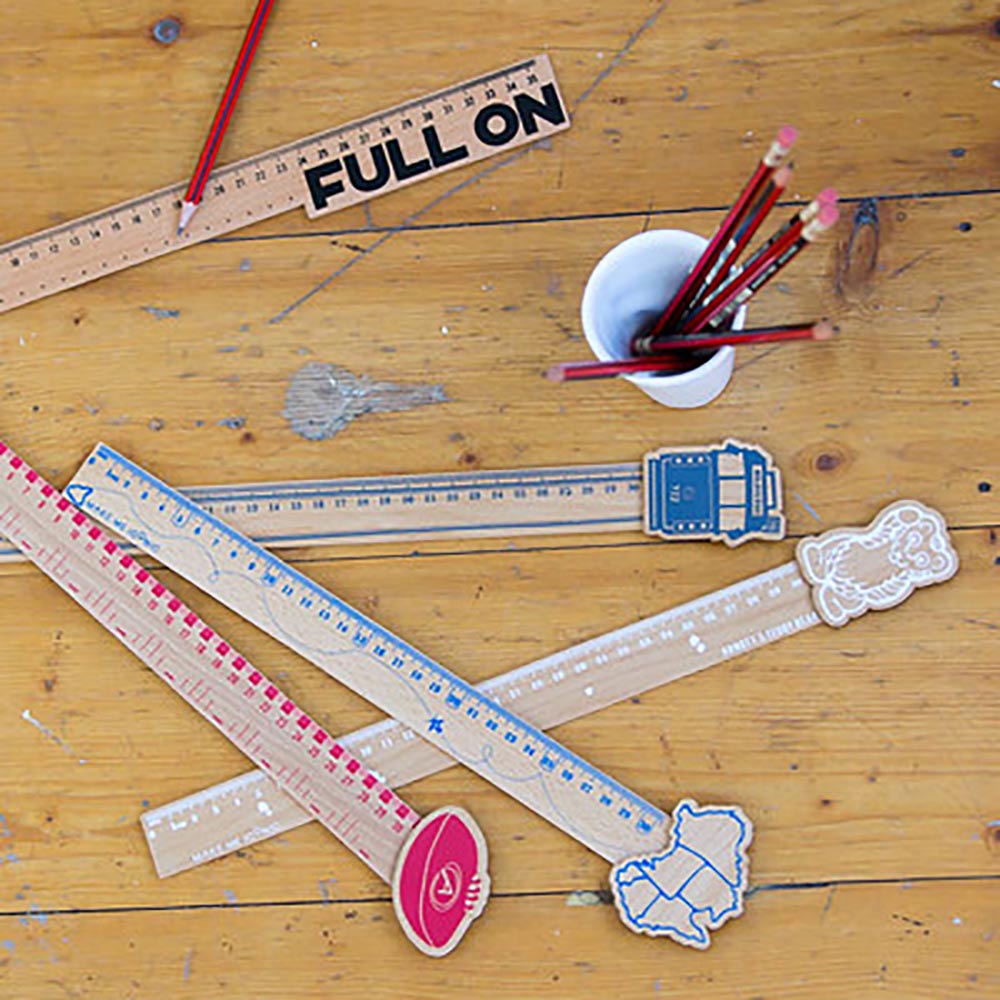 ICONIC RULER - FULL ON
Desk accessories can sadly look a bit drab and sometimes all it takes is a simple wooden ruler to satisfy your inner kid on the most somber of days to give you that quick pick-me-up. A ruler's traditionally a straightforward thing, but that doesn't mean it has to be boring. Is it functional? Sure! And looks pretty cool too. If you happen to have the type of job that needs a straight line at a moments notice then bring out the child in all of us use one of these iconic rulers. We have 5 designs to choose from, a Melbourne tram, Aussie Rules footy, Arnott's Teddy Bear biscuit, Map of Australia and FULL ON. 
Ruler length 30cm - then a bit extra for the wood piece on top
Made of wood
Shipping is FREE on AUS orders over $100. Yay! - Standard shipping Australia-wide is $15 - International Shipping is calculated at checkout Click here for further information.
Note: these shipping charges applies only to our online retail customers only (not wholesale accounts)