FREE shipping over $130. Express Shipping Available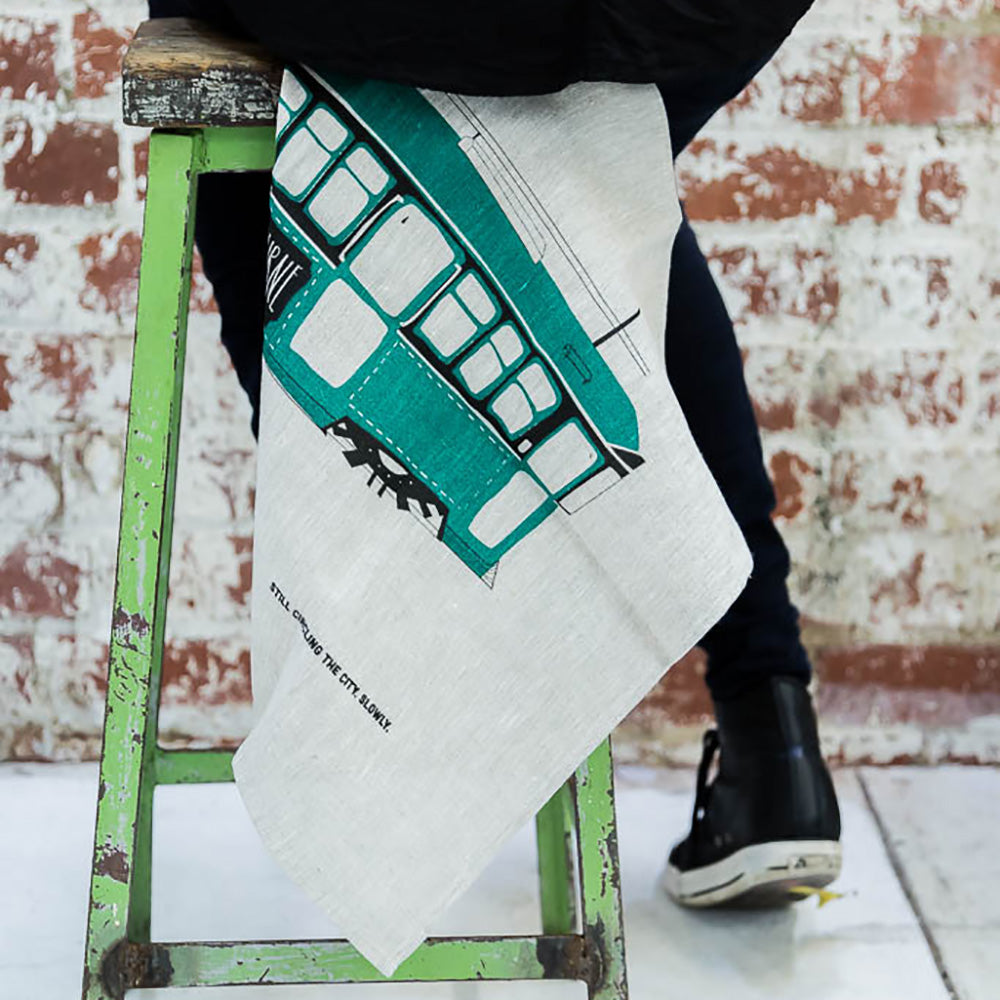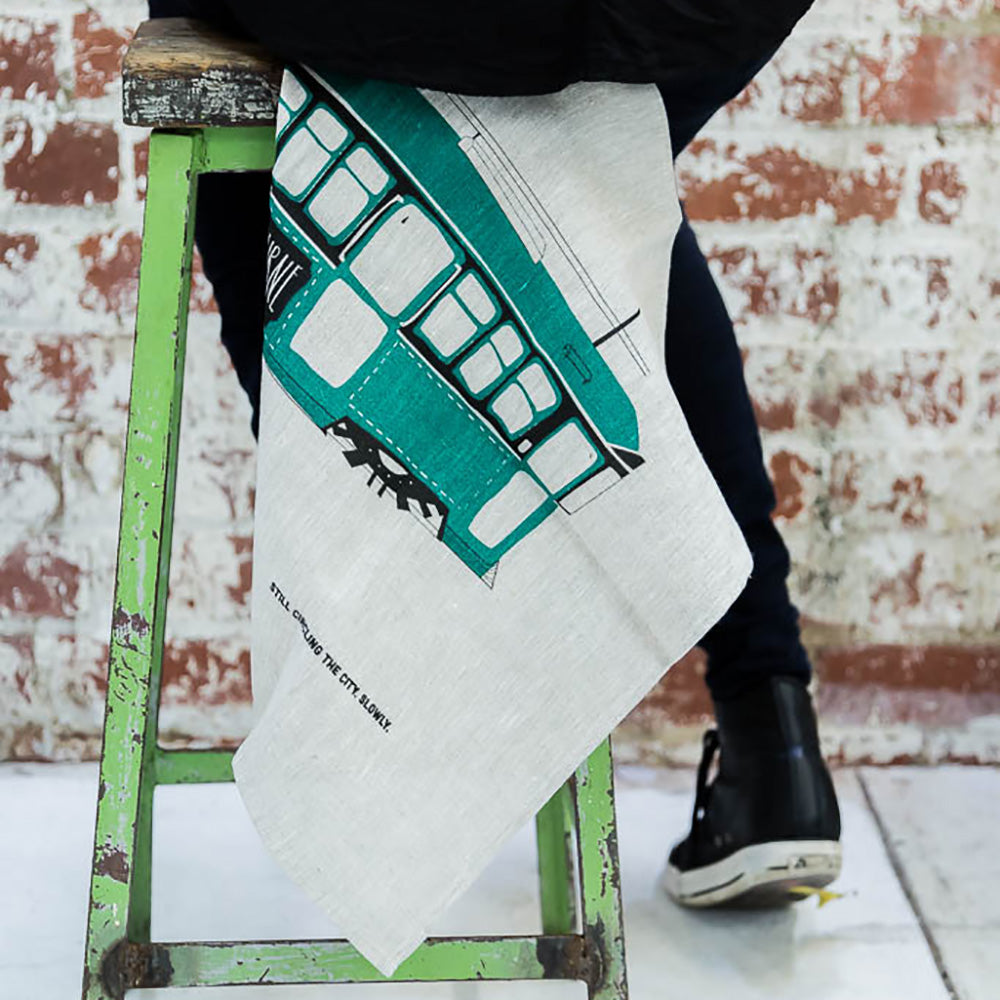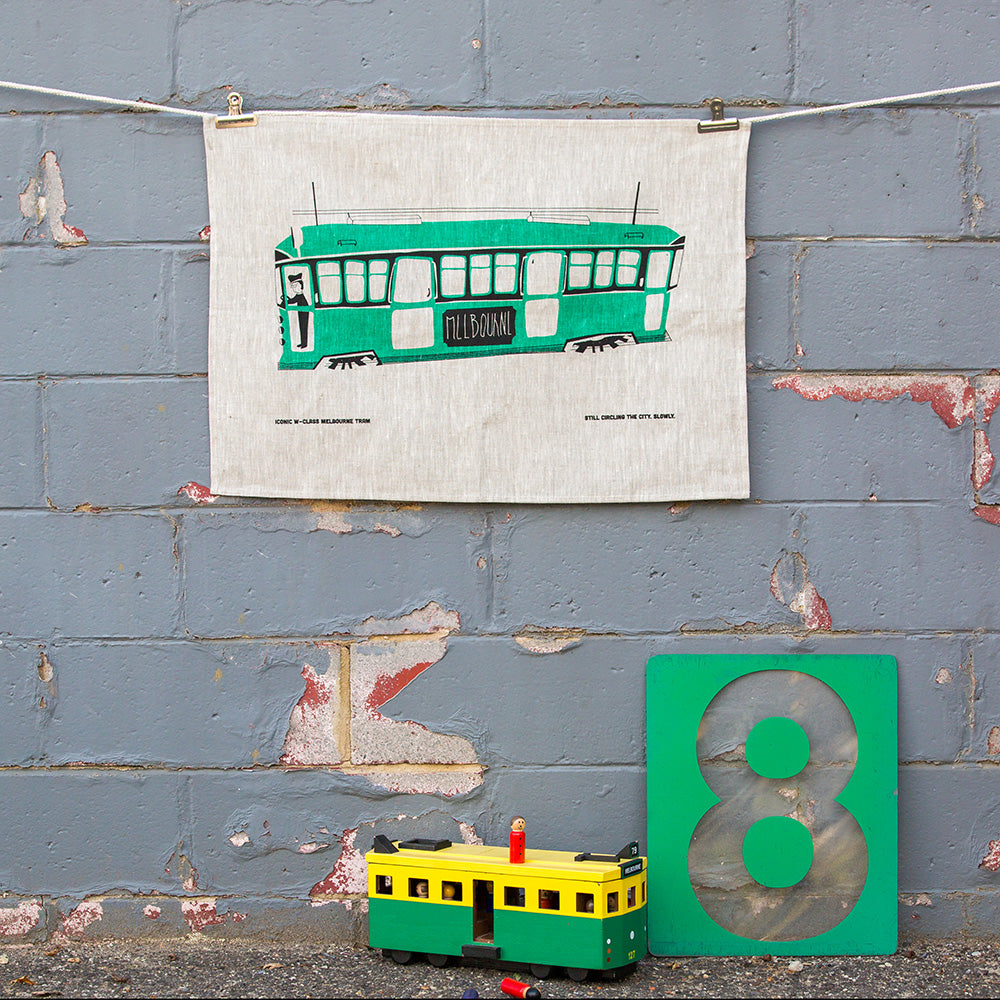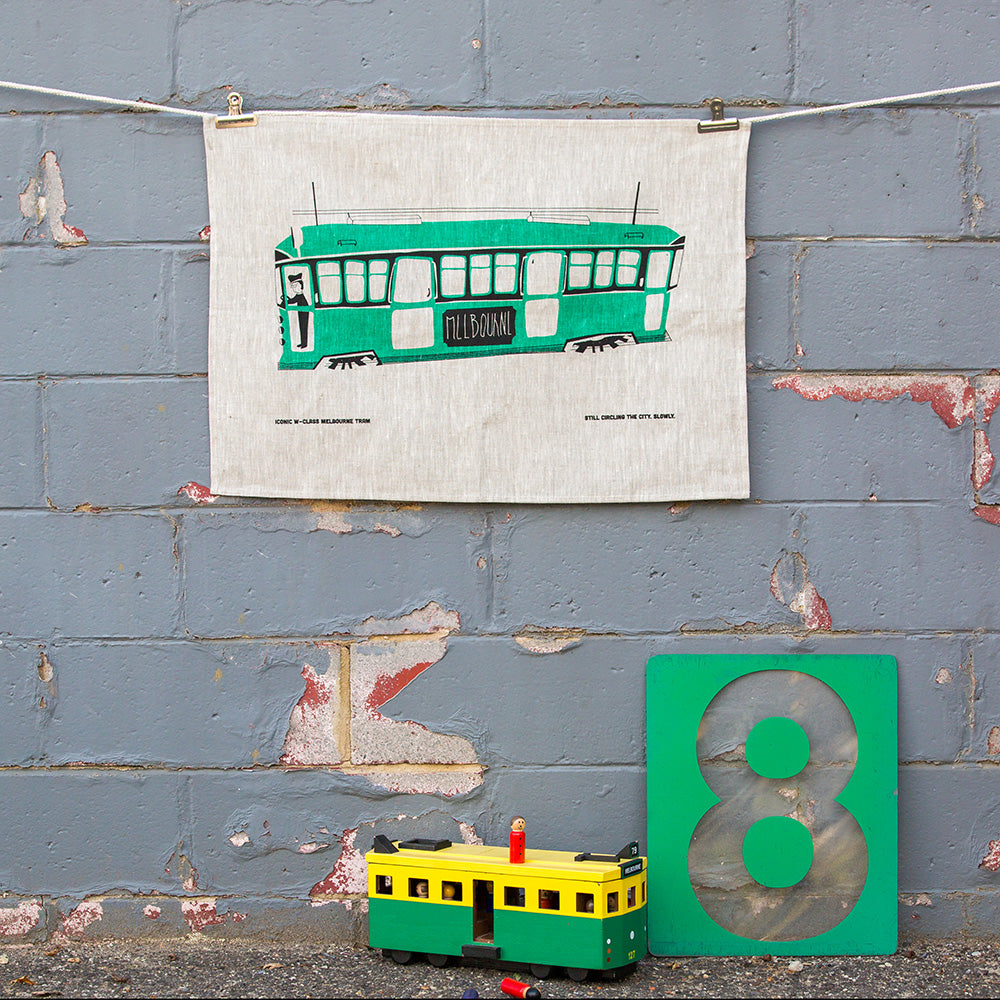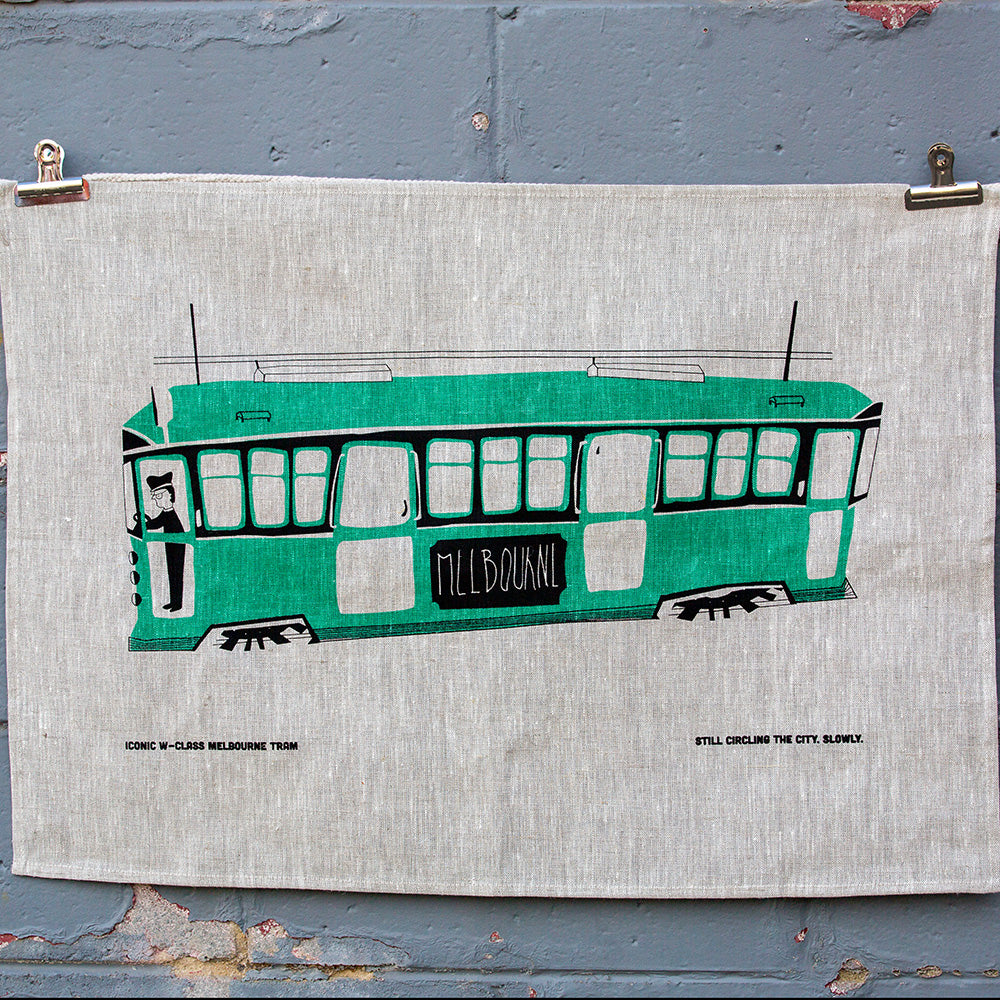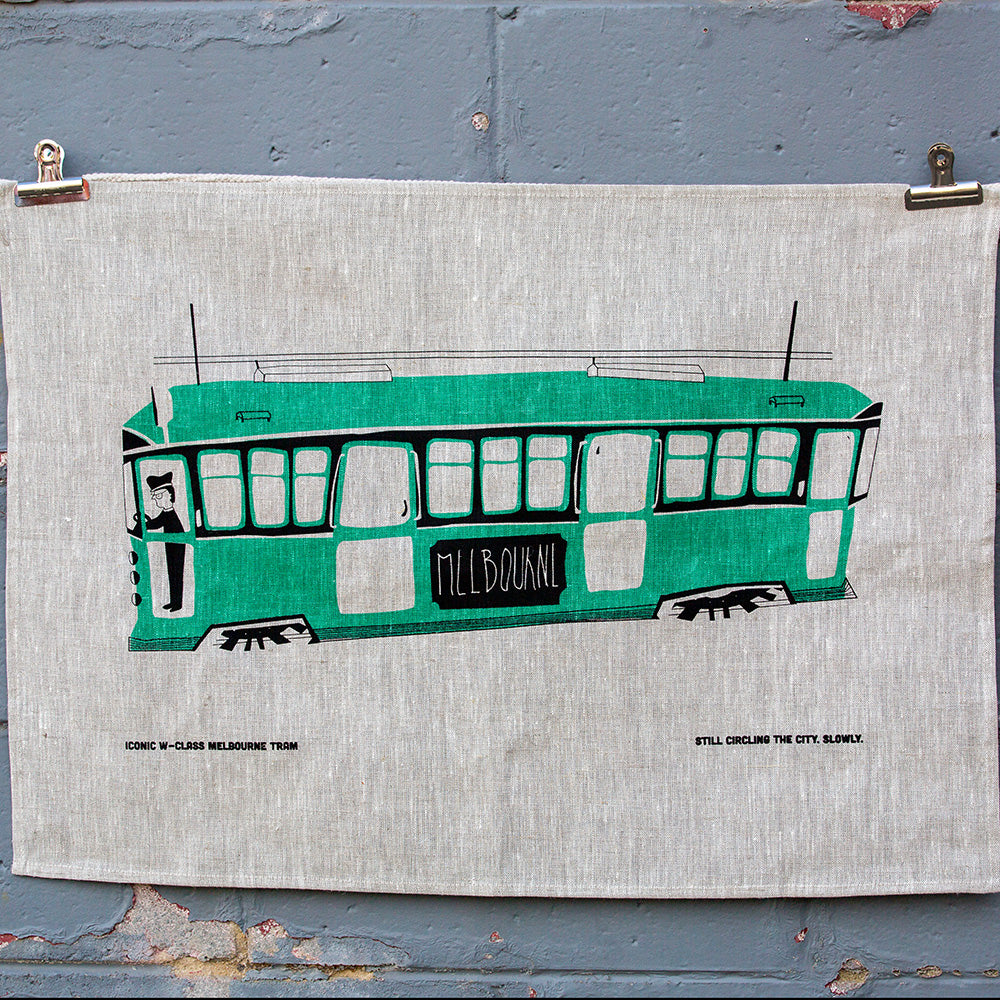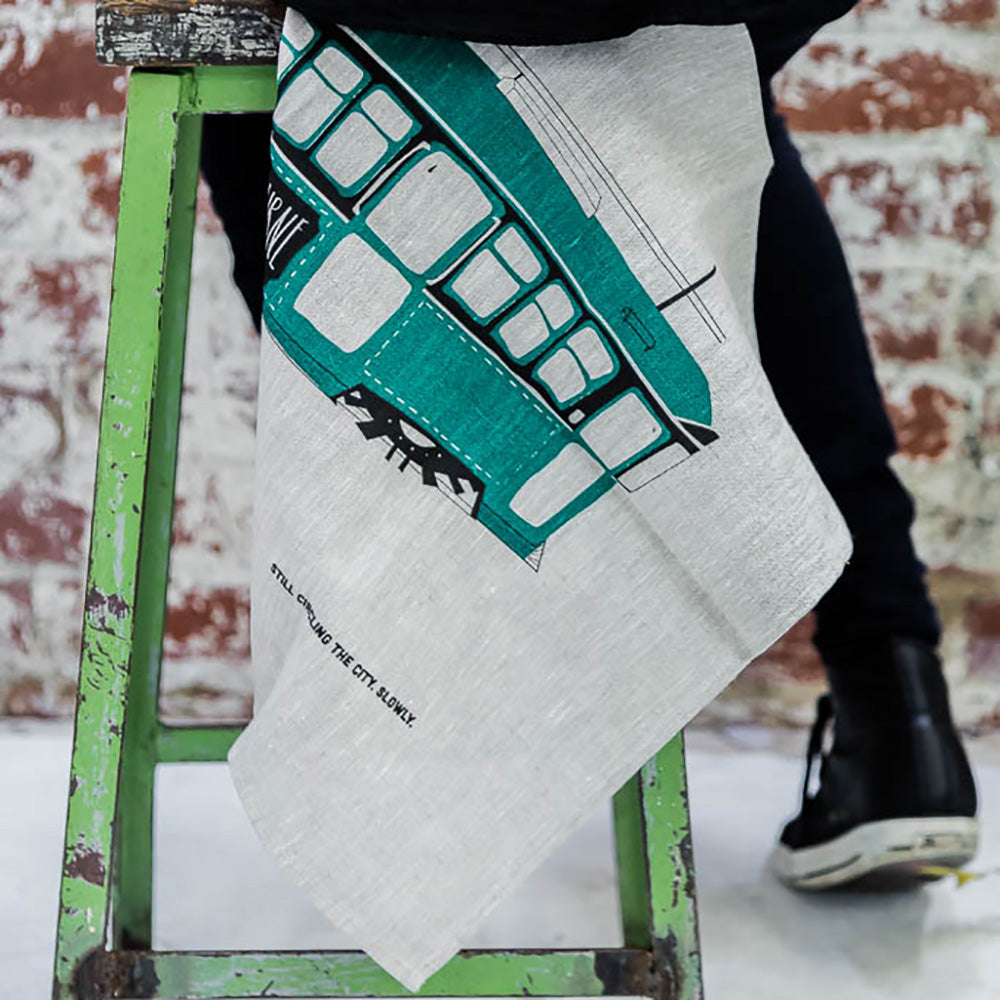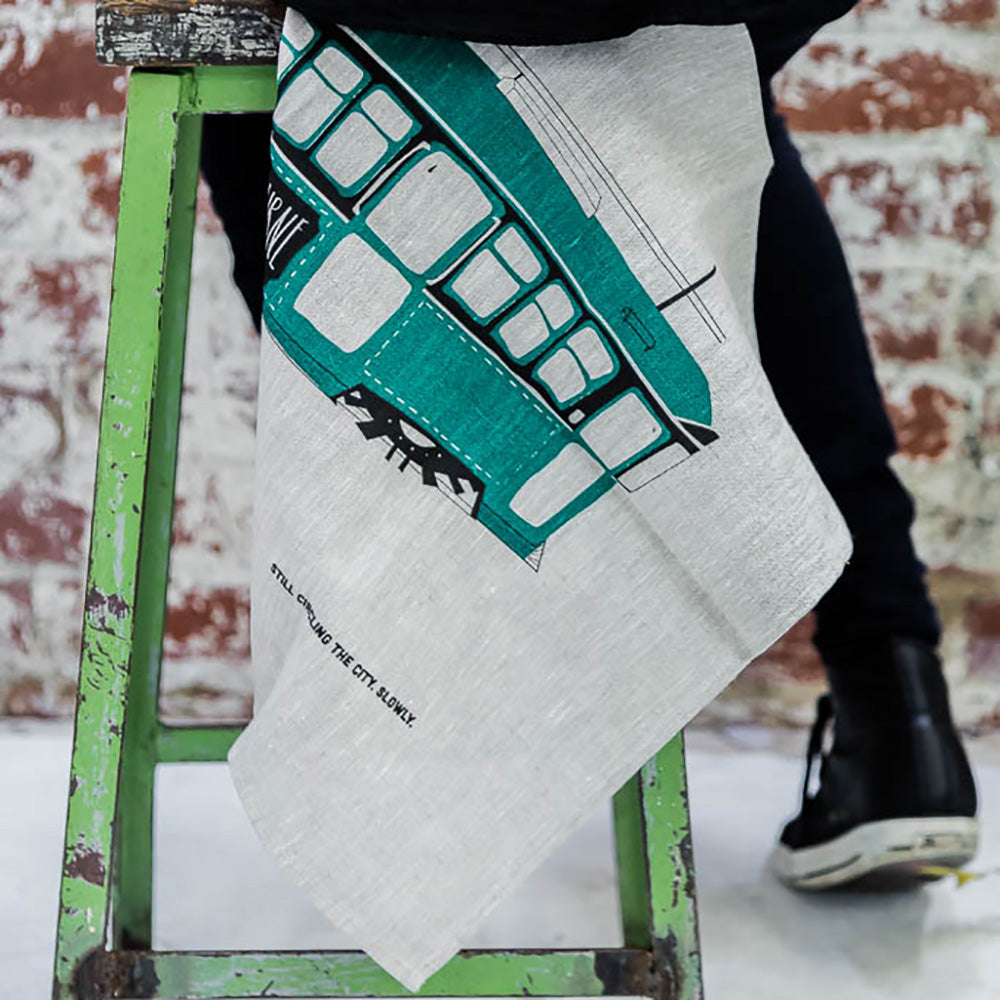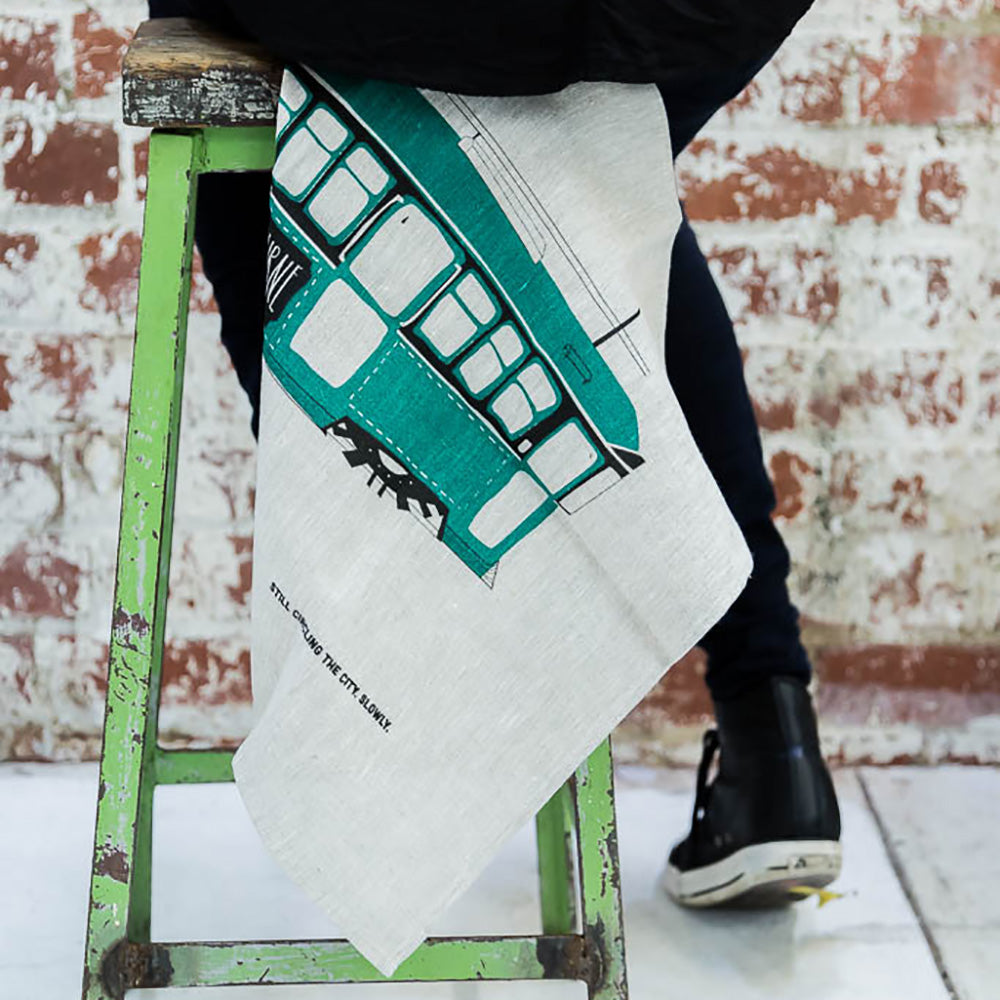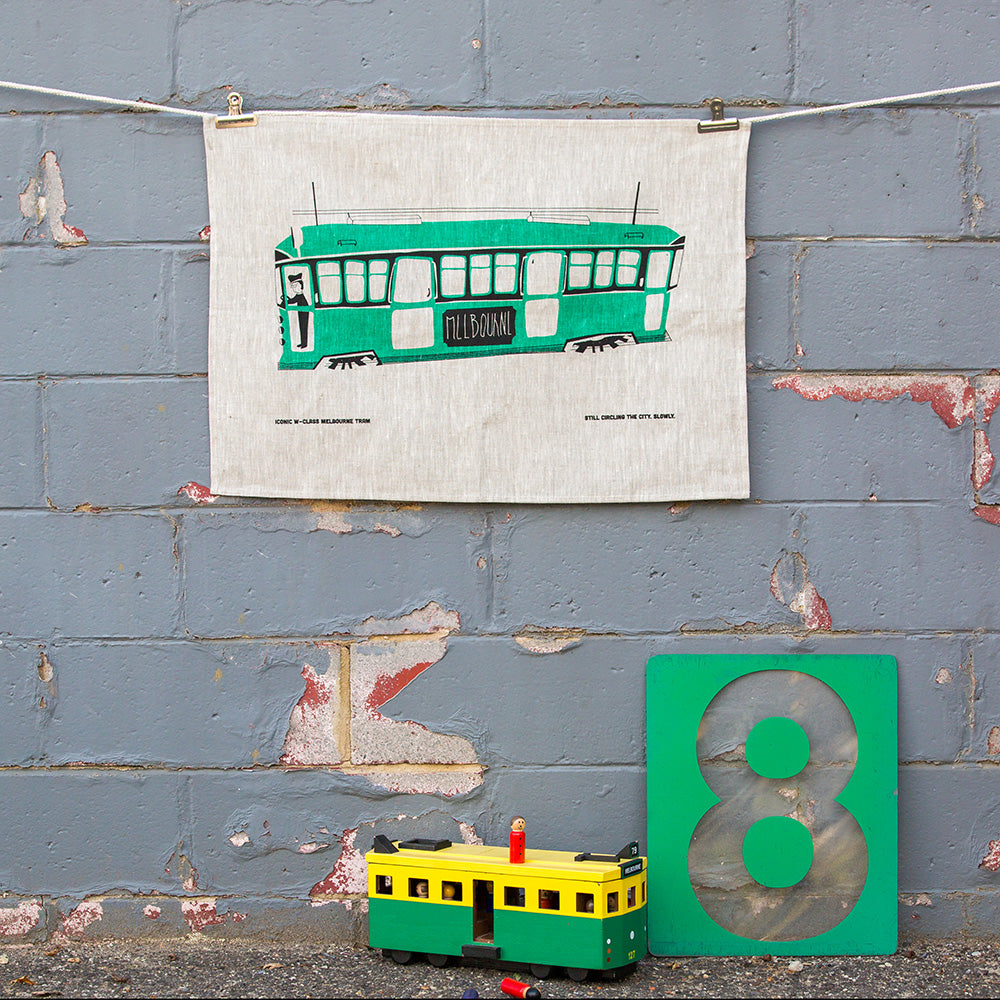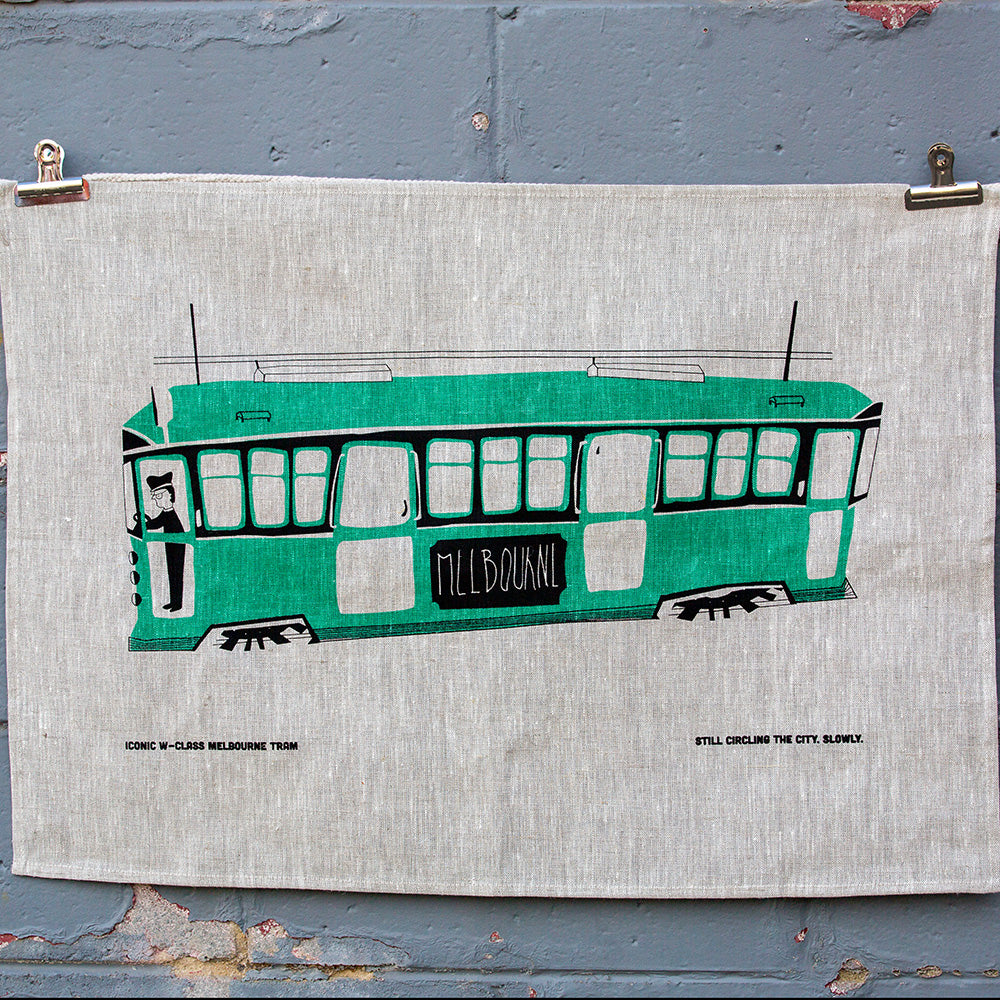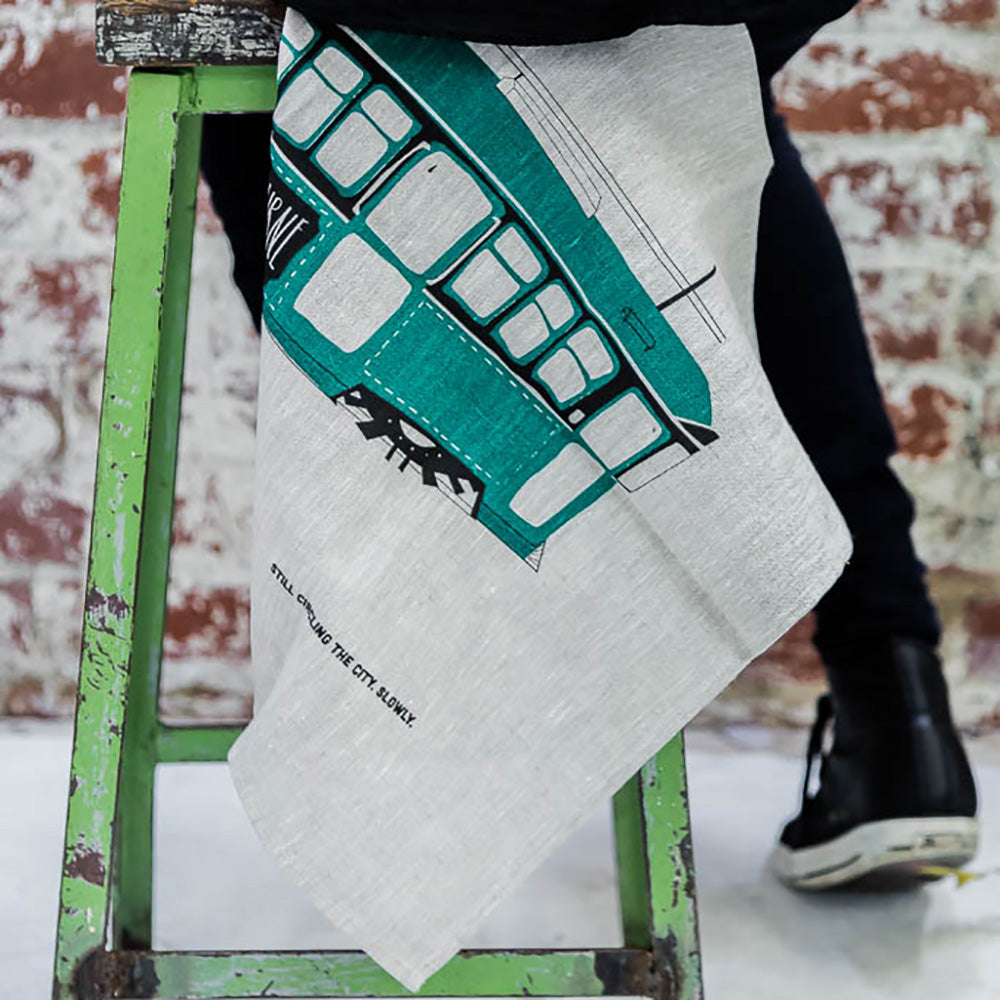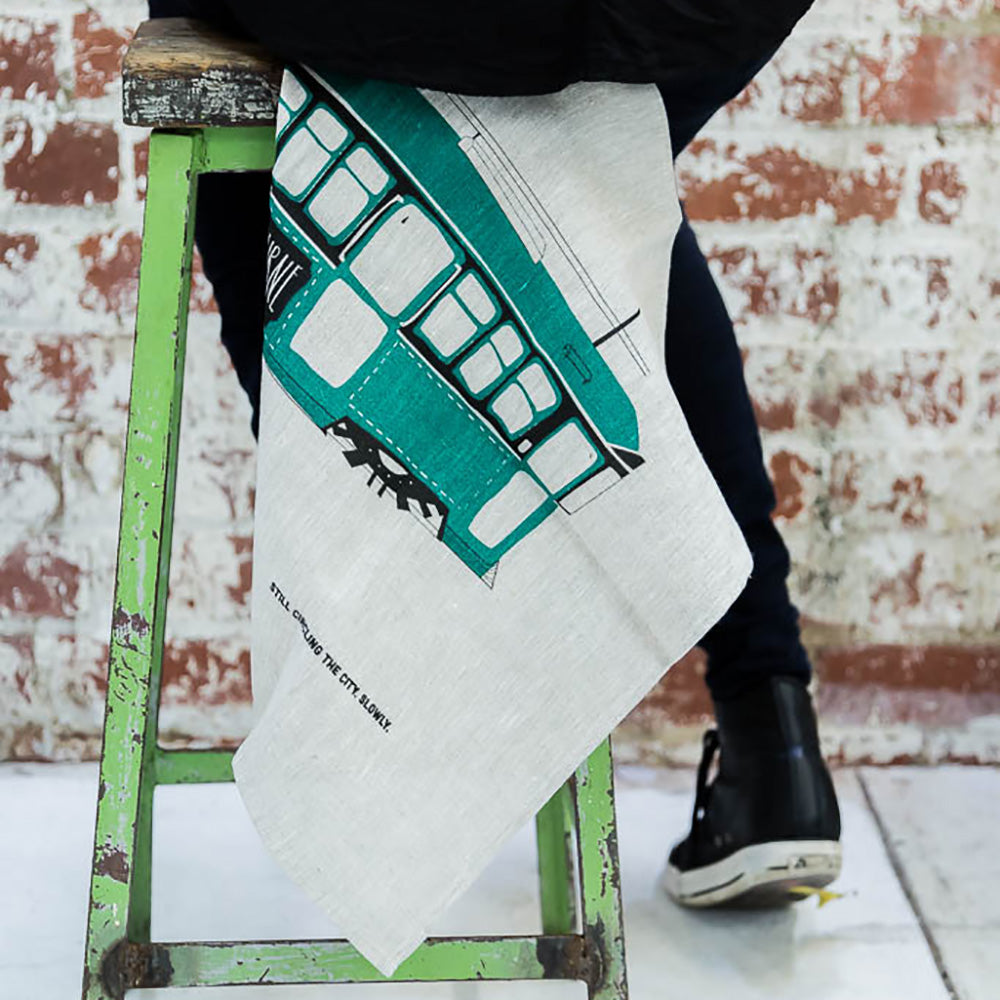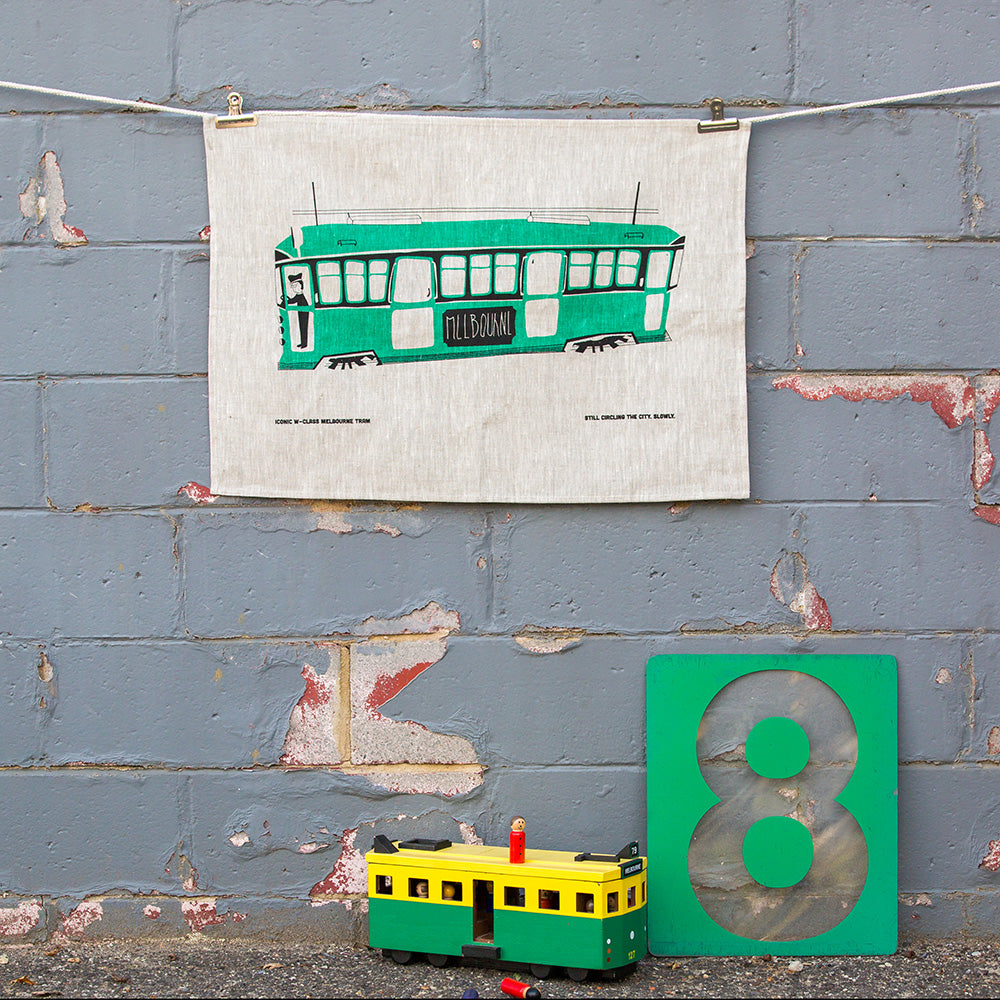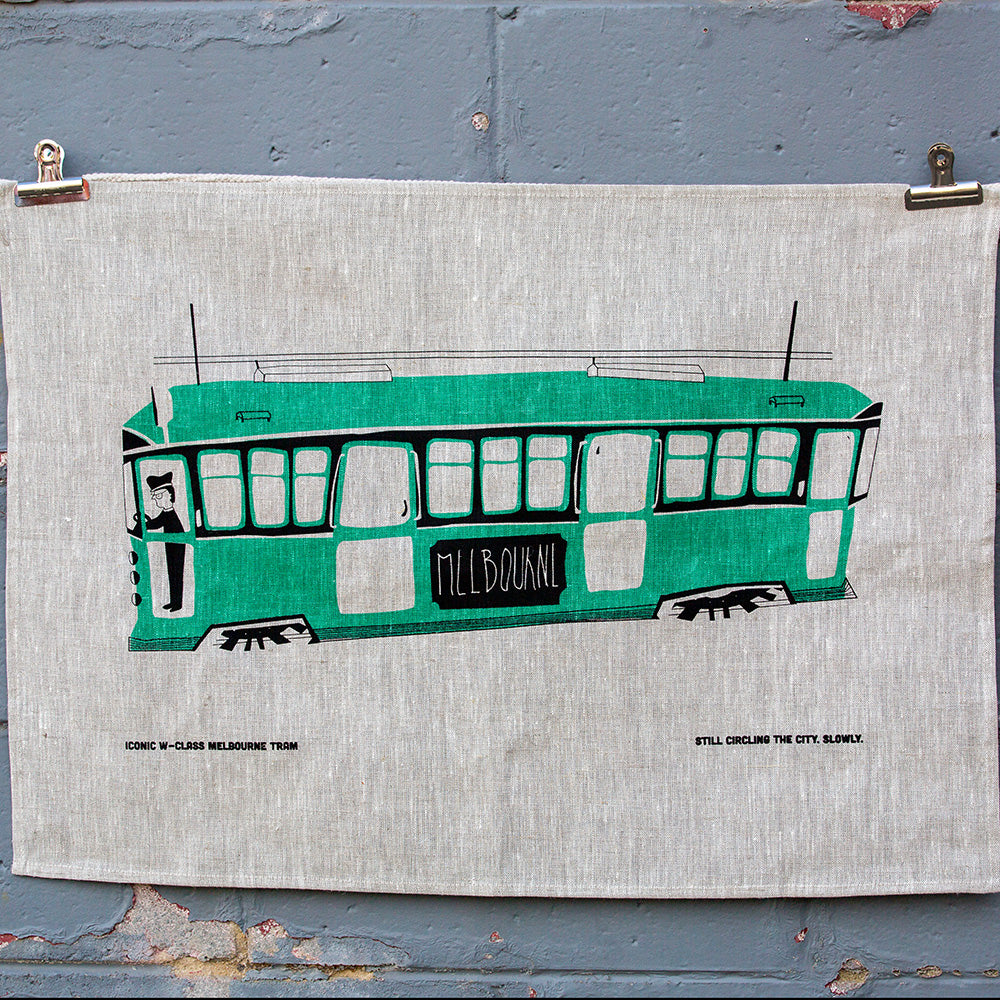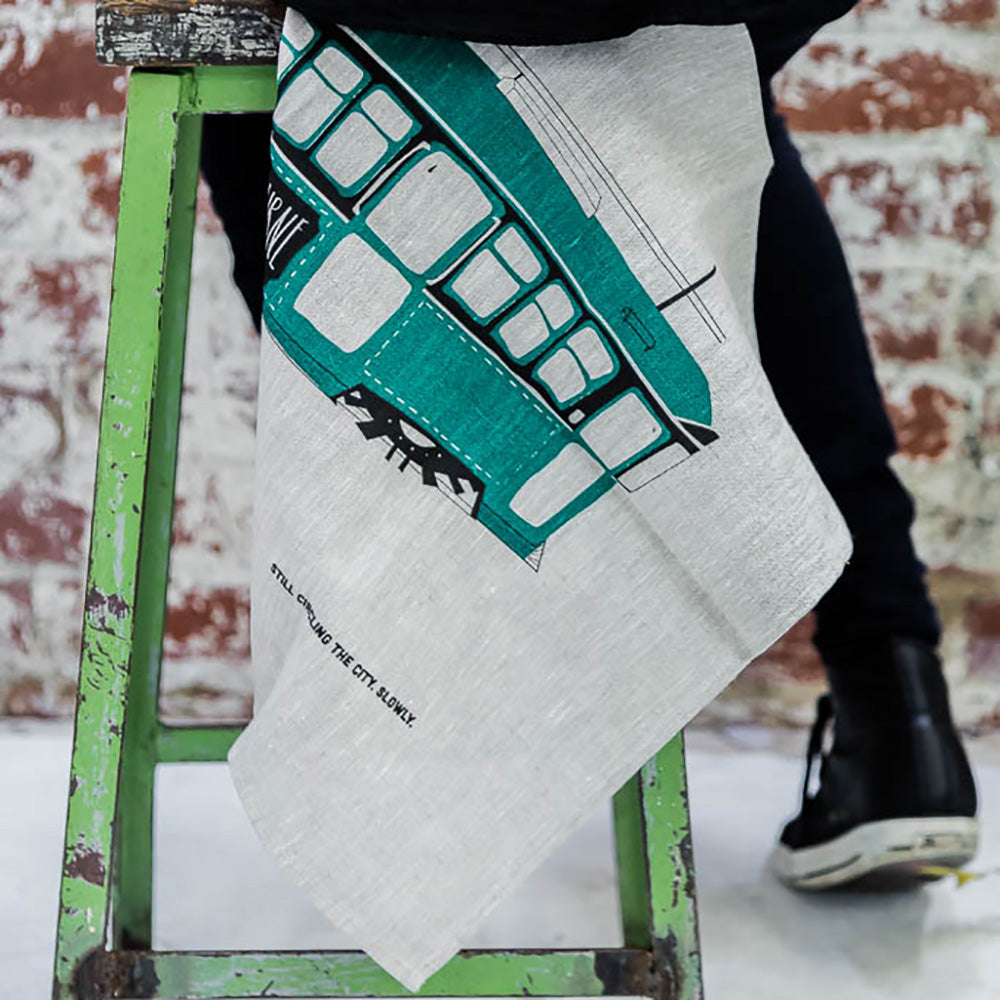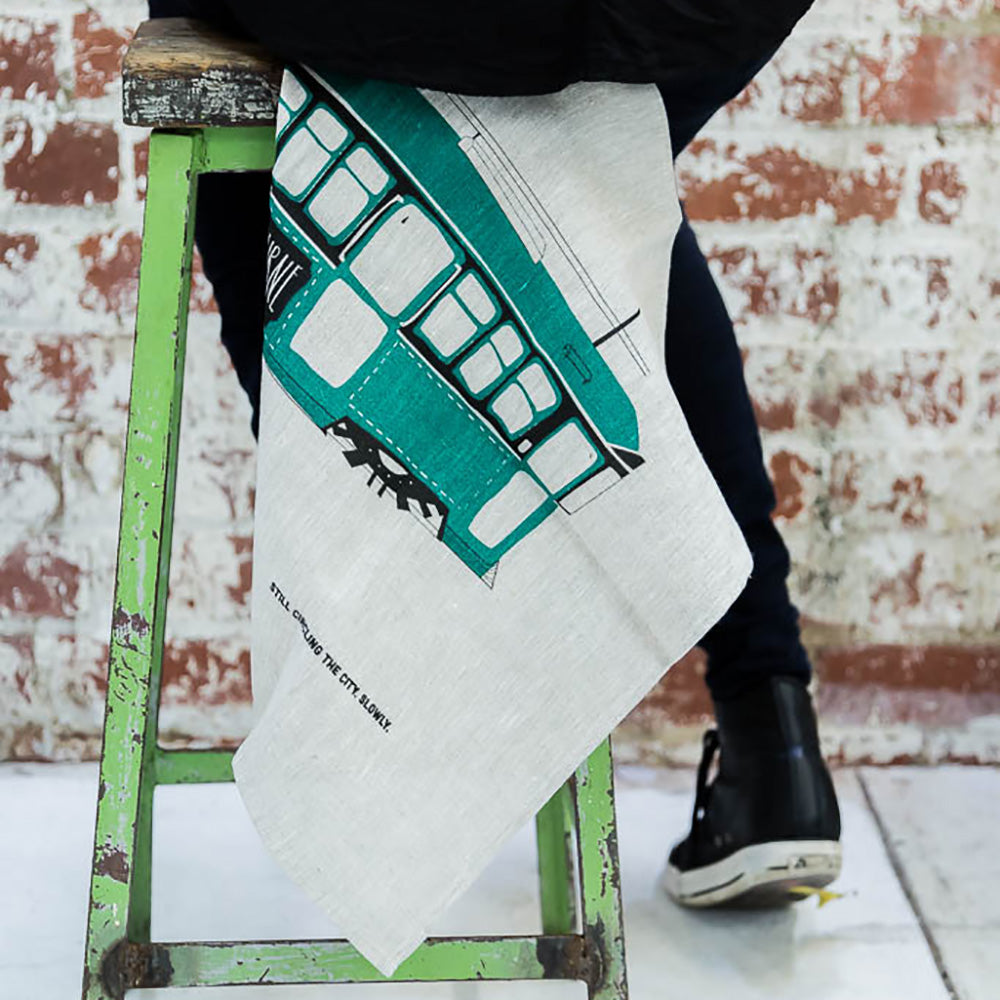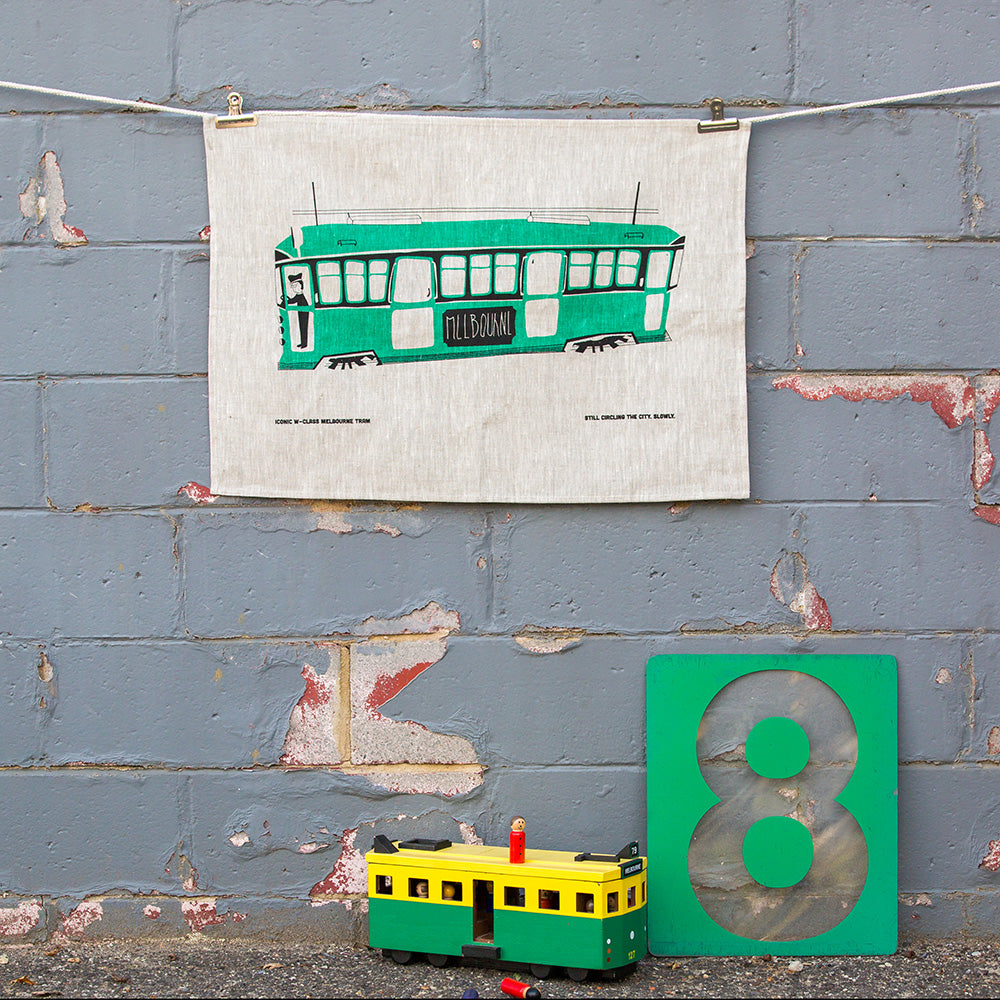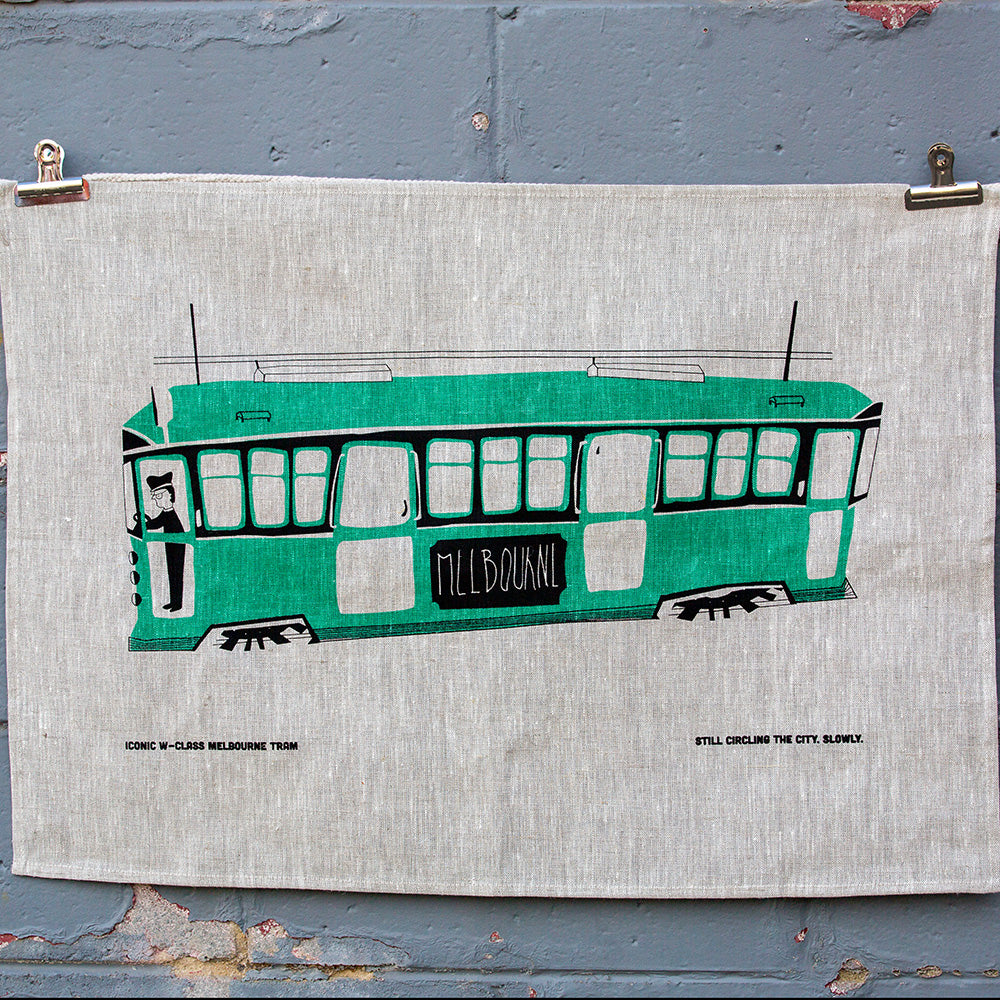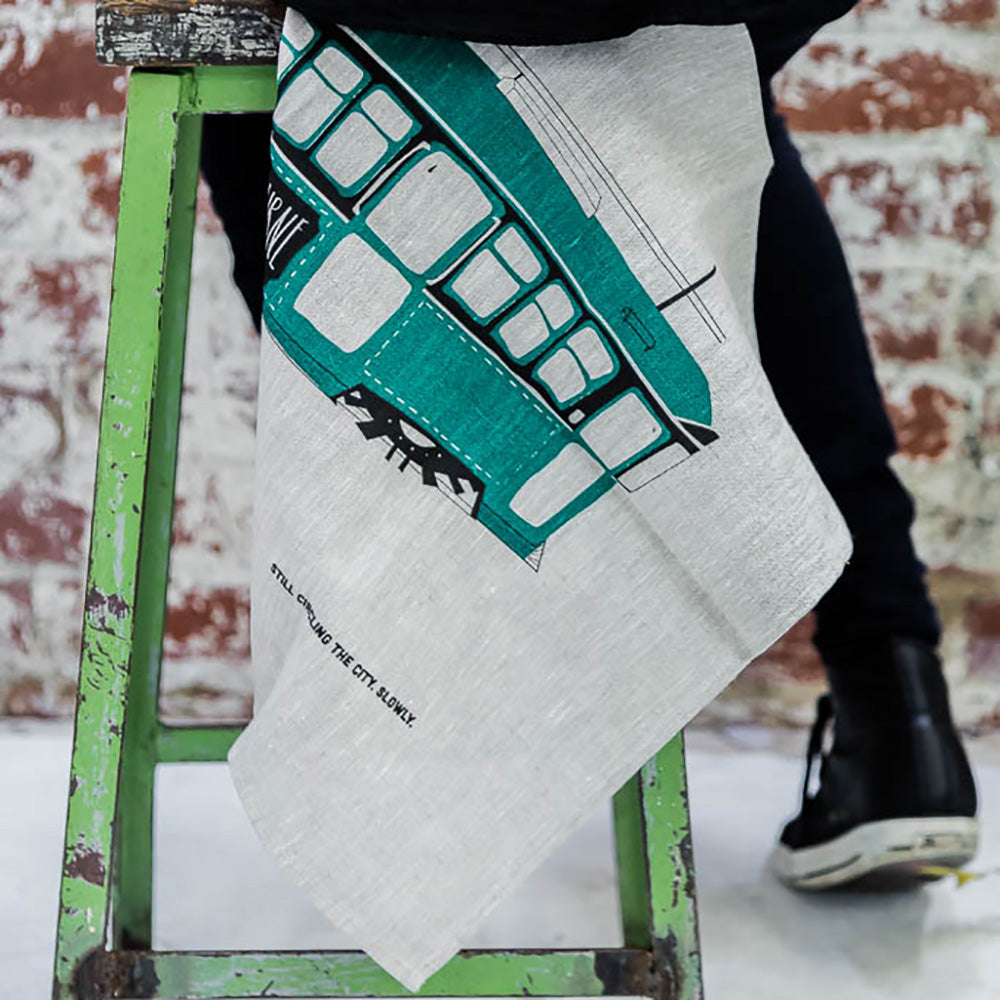 ICONIC TEA TOWEL 100% LINEN - TRAM
From horse, to cable, to electricity, Melbourne's trams have powered their way through the city for over 120 years. Originally conceived in 1885, Melbourne's tram network is now the world's largest outside of Europe. With over 480 vehicles and 245 kilometres of track, the familiar rumble of the tram has always been a part of the fabric of Melbourne. First introduced in 1923 the W-class tram and its tell-tale destination blind are true icons; still circling the city. Slowly.
Printed on 100% linen and using a very fashionable natural coloured linen. These coloured tea towels work well for people who use-and-abuse their tea towels because stains tend to show up less.
These tea towels are hand-folded, and then beautifully tied with string and a Make Me Iconic tag.
Finished flat size 45cm (W) x 66cm (L)
100% linen
Shipping is FREE on AUS orders over $100. Yay! - Standard shipping Australia-wide is $15 - International Shipping is calculated at checkout Click here for further information.
Note: these shipping charges applies only to our online retail customers only (not wholesale accounts)