Why Wooden Toys are Better ✅ for play at home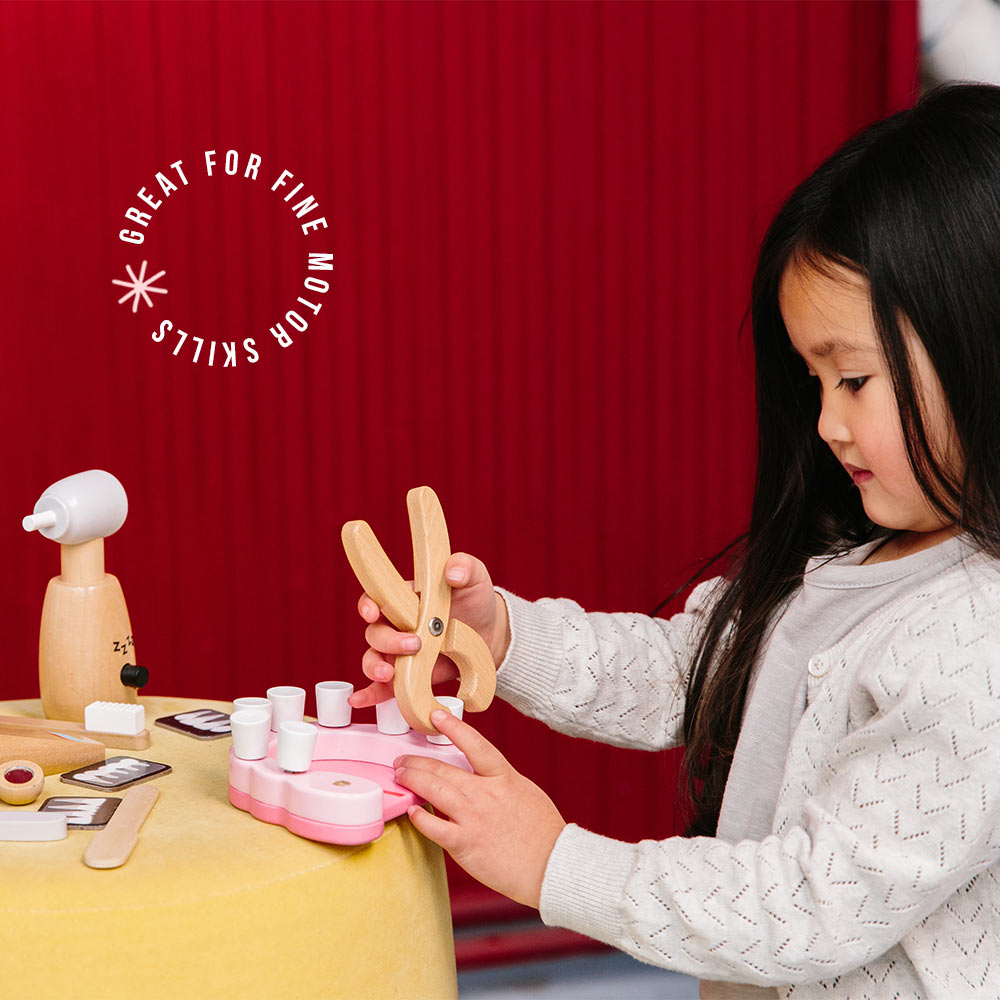 Why purchase wooden toys?
1. Wooden toys simply don't go out of style
Plastic toys tend to be the latest fad or trend on the marketplace  and then just die just as quickly as they were launched. Plastic toys usually revolve around high-end-glitzy marketing campaigns encouraging you to buy into the trend. Remember those Tamagotchi's? Plastic toys are only around until the newest thing is released. Whereas wooden toys tend to be more timeless.  The beautiful style that wooden toys offer in appearance results in toys that are cherished and classic. They also tend to look better on Instagram photos too!

2. Basic play is sometimes better
Wood toys keep kids busy and they are actually doing some serious learning right before your eyes. Wooden toys are usually open ended and simple, so kids need to create their own play. Children's imaginations fly when toys don't do all the work for them.  Wooden toys require no batteries, have no flashing lights, no loud noises and no plastic. However they do provide endless opportunity to use real old fashioned imagination. Wooden toys are a definite MUST HAVE for any household wanting to stimulate their child's imagination and creativity with toys that will not only provide hours of entertainment but are reminiscent of the high quality wooden toys of yesteryear
3. Plastic just tastes nasty
As we all try to move away from plastic in our lives and avoid it in our food packaging, plastic toys might be harmful to us and the environment.  There are some reports linking hormone disruption with the chemical bisephenol A (BPA) used in plastics. This is actually one of the many chemicals found in plastic toys so keep those toys away from teething babies or toys from toddlers who put things in their mouths. PVC (vinyl) is another nasty chemical to avoid when shopping for toys, and can contain known carcinogens like phthalates We toy test all our toys for Australian & NZ toys testing standard and know also the rigours US and European toy tests .
4. Everything can break but wooden toys tend not too
There is no denying that when "Ruff Rory" comes in and smashes all the toys then something is going to break including the wooden ones!  Wooden toys tend to be more stable and solid but they do have small-part components. Remember that wooden toys are not just spat out of the factory machine as one solid part, they are crafted together using different techniques and a mix of components. However we have found over the years when a wooden toy does break, it can easily be glued back together with some wood glue. But plastic toys are really hard to repair, have you ever tried to put back a plastic arm on a toy soldier! Impossible!  But generally speaking, wooden toys tend to hold up better to play and don't break as easily.
5. Who said we can't work on our Fine Motor Skills?
Wooden toys are great at helping perfect those fine motor skills of growing children. Stack those wooden blocks high or push that wooden toy tram around and don't forget to find the seat holes for the little people! The heavier and more solid construction of toy works to help with coordination.
6. Costs more at the start but are cheaper in the Long Run
Even if a wooden toy costs more up-front, their sturdiness means they will last that little bit longer.  So instead of having to replace within a few months as many plastic options require, delightfully crafted wooden toys are made to last for decades. We are also trying to reduce those "surprise" novelty toys in our house hold as its only the unwrapping that our kids like to do. Once they get to the surprise plastic toy at the end they are not interested and left unwanted on the floor. As my youngest gets older and less time for play because of school, its always the wooden toys she like to spend time with and sets up a Doll feeding station or Super market Checkout with all her wooden toys.
So invest in wood.