Make your own felt 🧵 Tortilla Chips to go with our Taco 🌮 set!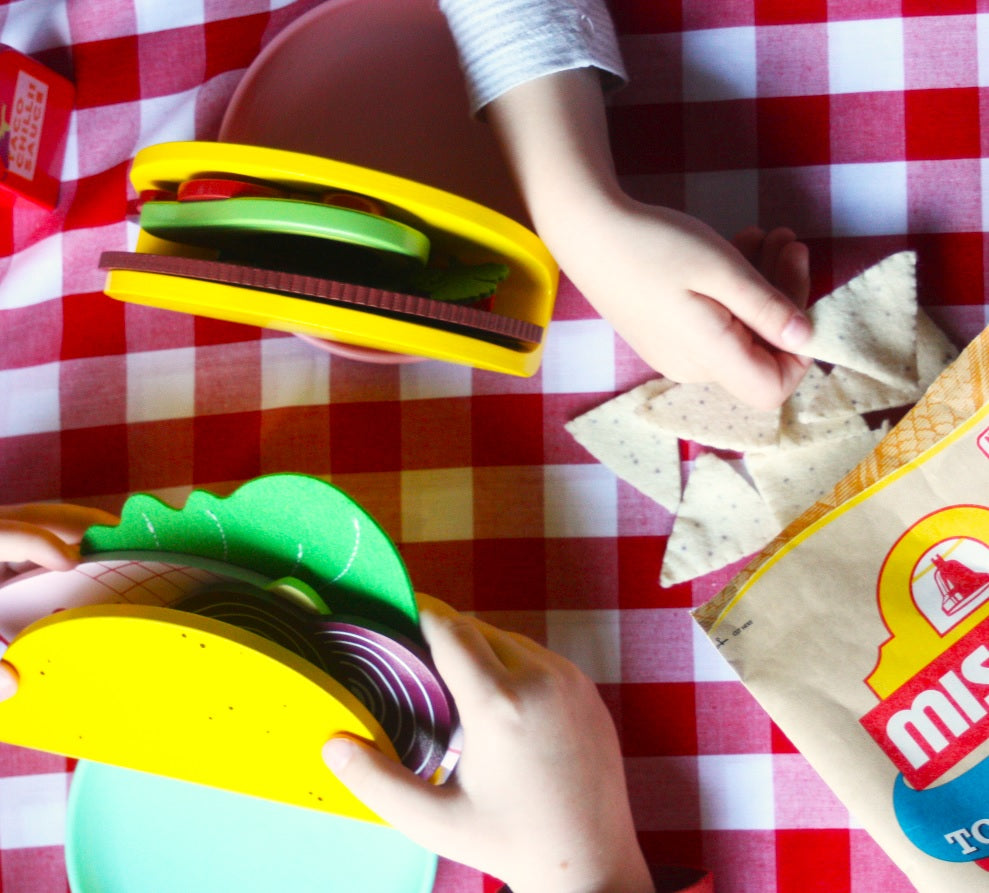 Looking for some fun kids crafting activities? Check out these cute Tortilla chips!
With a few simple materials and our step-by-step instructions on the blog, this craft is so easy!
With a side of home-made felt Tortilla chips to complete the meal of course!
Now you can add some cute tortilla chips to your kitchen play! These chips are easy to make at home. You'll enjoy making this craft with your little ones as well as extending your kitchen and food-based play time. Time to enjoy a pretend Mexican Fiesta!
Would you like to eat your Iconic Taco first, or your your Tortilla Chips?! They both taste so good it's hard to decide...