Get crafty with our iconic letters ✉️ posting craft kit!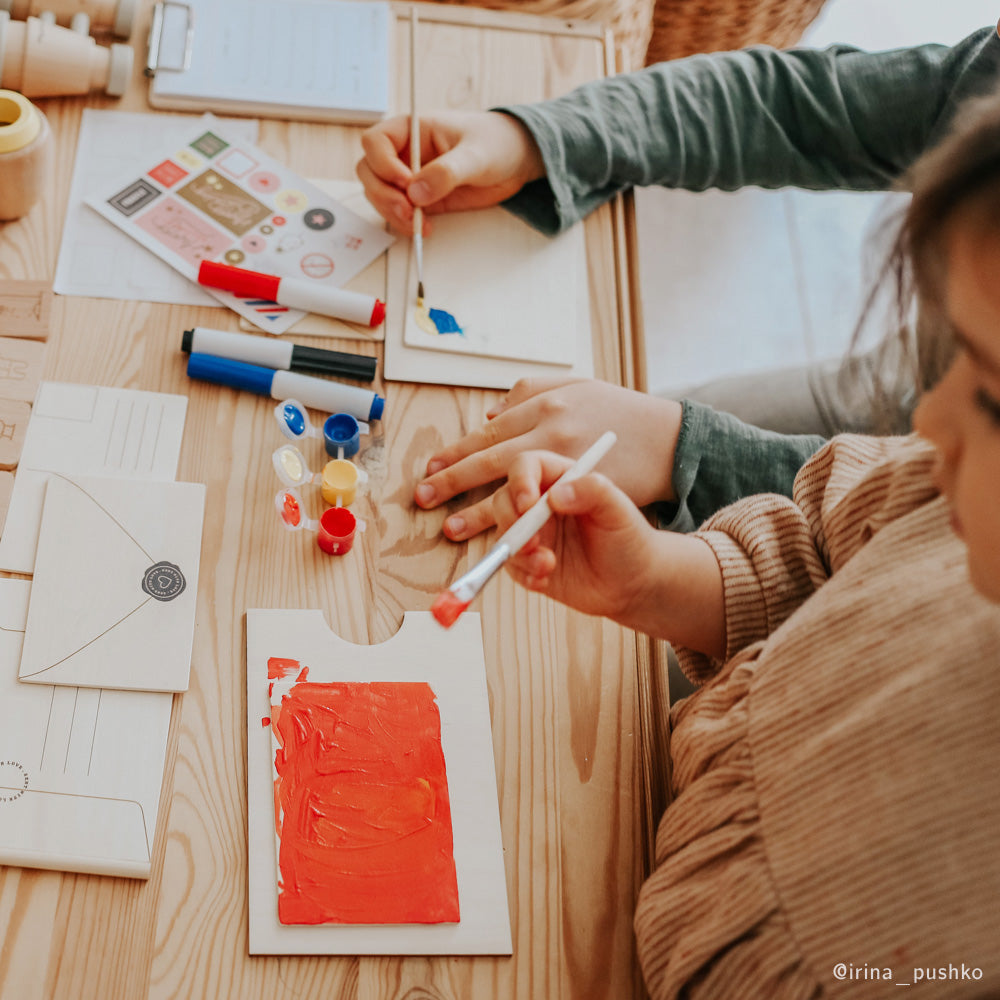 We know how much most kids love crafting so we've designed the perfect addition to our Iconic Post Box! The snail-mail lovers in your home will love this wood-based letter posting craft kit - is so much fun. Our craft kit includes all the bits and pieces you need for an engaging crafternoon with your kids. Start by decorating your own postcards and envelopes, then add the clipboard, receipts and parcel slips for hours of post-office play with friends. Designed for play with our Iconic Post Box, but just as fun when all you have is your imagination!
 pic by @little_play_ideas
Craft Kit Includes......
On our Life & Play blog you can see all the great ideas and inspiration for our iconic wooden letters craft kit. The ways to enjoy this craft activity at home are endless! Don't forget to add a sprinkle of fun and connection!