Feature Product: Iconic Beauty Kit ✨ 💅 👑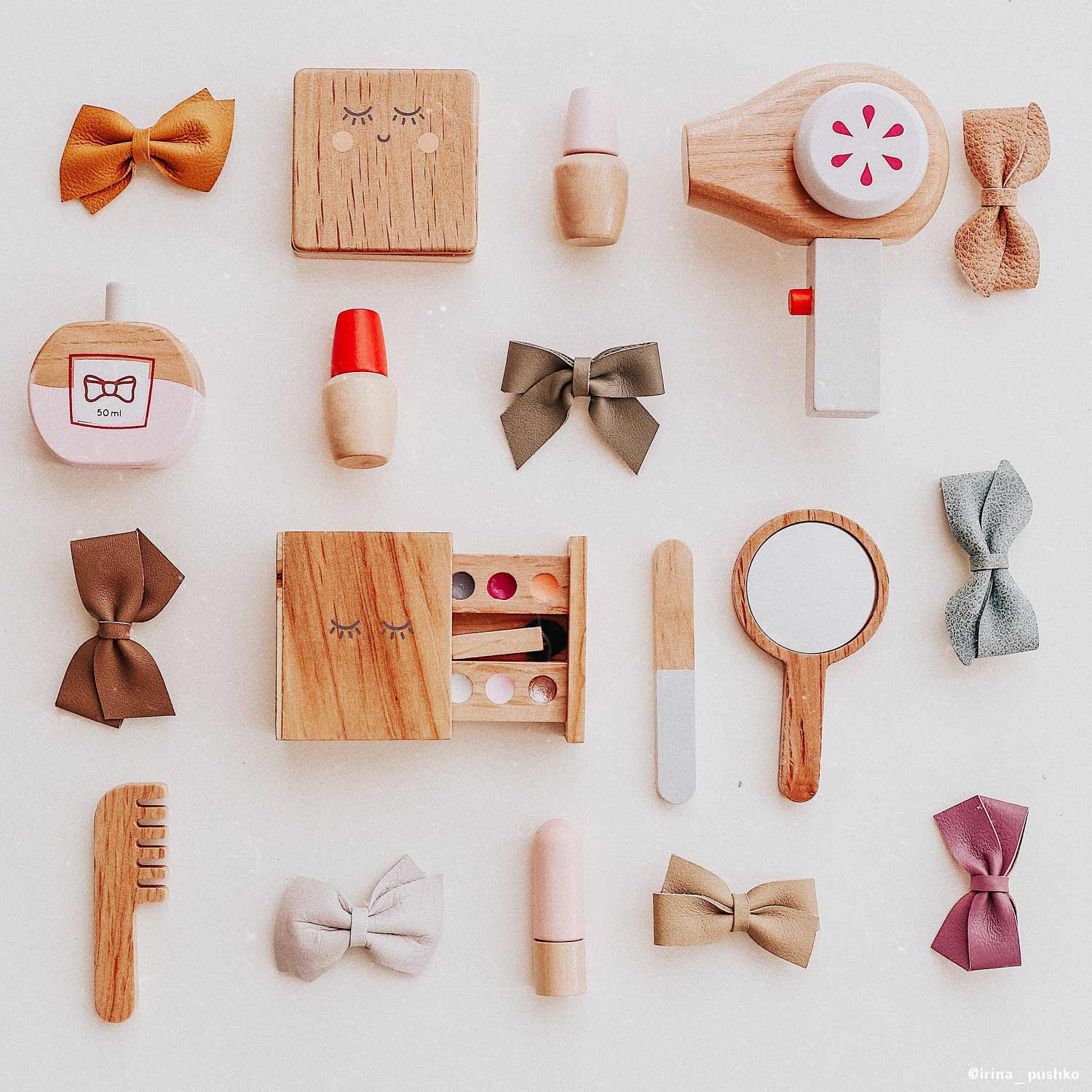 Remember watching your Mum get ready to go out for a fancy dinner? She would pile on the rouge and if you were lucky, bend down and softly brush your cheek with a dusting of pink. Now that you're the grown up, you can save your makeup for yourself but still have the precious moment beside your little one, as they explore our iconic beauty kit.
We've created this beautiful play beauty kit as a keepsake toy that will last through all of your children's years of playing dress-ups, shops, and Mum's and Dad's. It's made from timber instead of plastic, and is designed to be a timeless addition to their toy collection that invites imagination into your home, and into their play.
Buy now with us at www.makemeiconic.com