Easter Play Ideas 🐰🌼 for you + your little ones!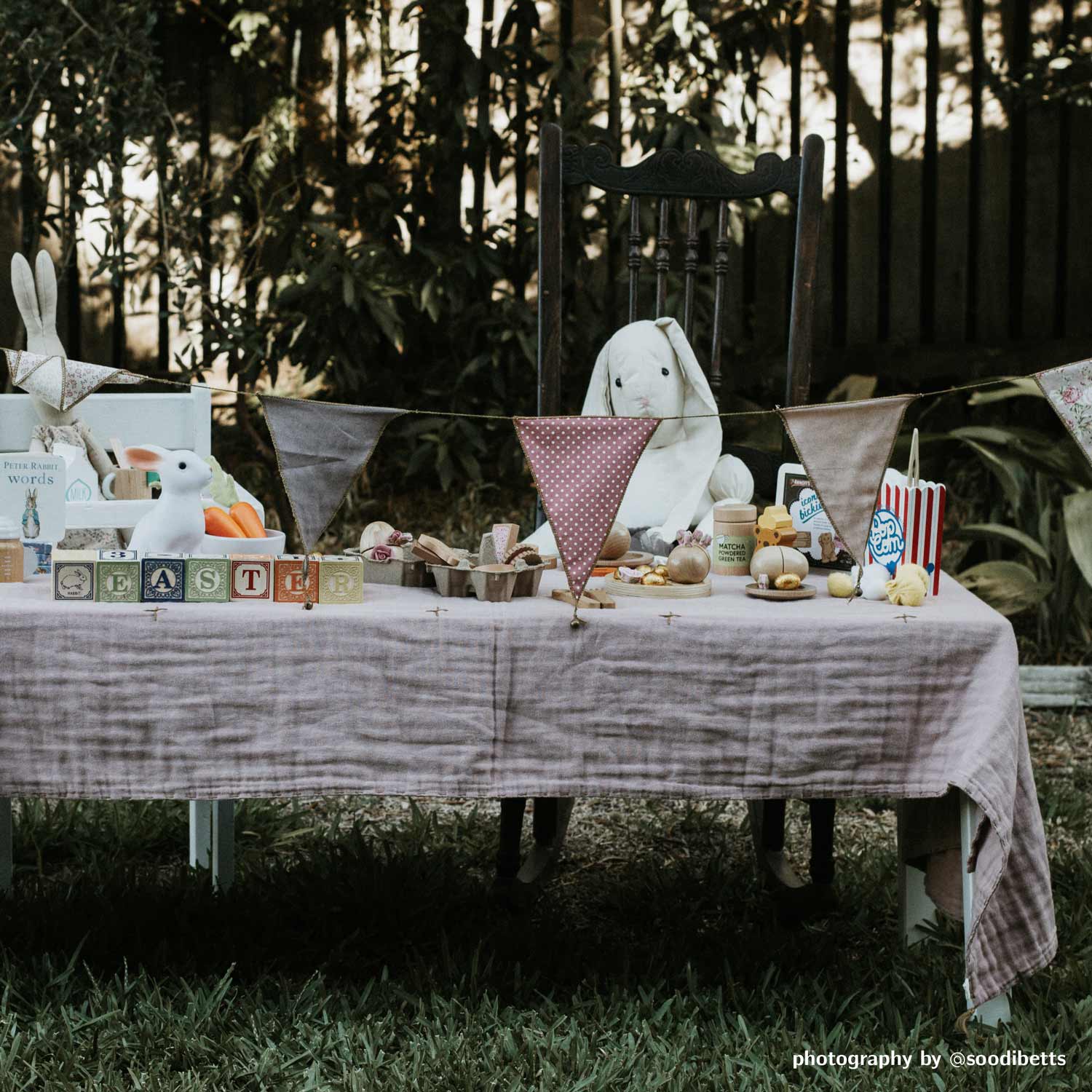 This Easter
Hunt toys and not just chocolates!
We added our Candy Jar wooden toy to our Easter Hunt this year that has lots of little extra wood pieces that are perfect for hiding and collecting around the garden. Sometimes at a young age it about the hunt rather than what you find!
You can also bake bunny treats for your tea time play. We added so yummy Easter biscuits to our play. So as we pretend to serve tea we were munching on yummy biscuits.
Get crafty with your present wrapping too! Include basket-sized toys in your egg hunt to make the Easter bounty last longer.
More Easter play ideas: Set up an Easter play table like our friends at @soodibetts. Take it outdoors to enjoy that fresh autumn air; mix and match all of your sets; make their Easter egg hunt an invitation to play!