Craft Time! Cardboard Food Boxes to extend their play! 🍳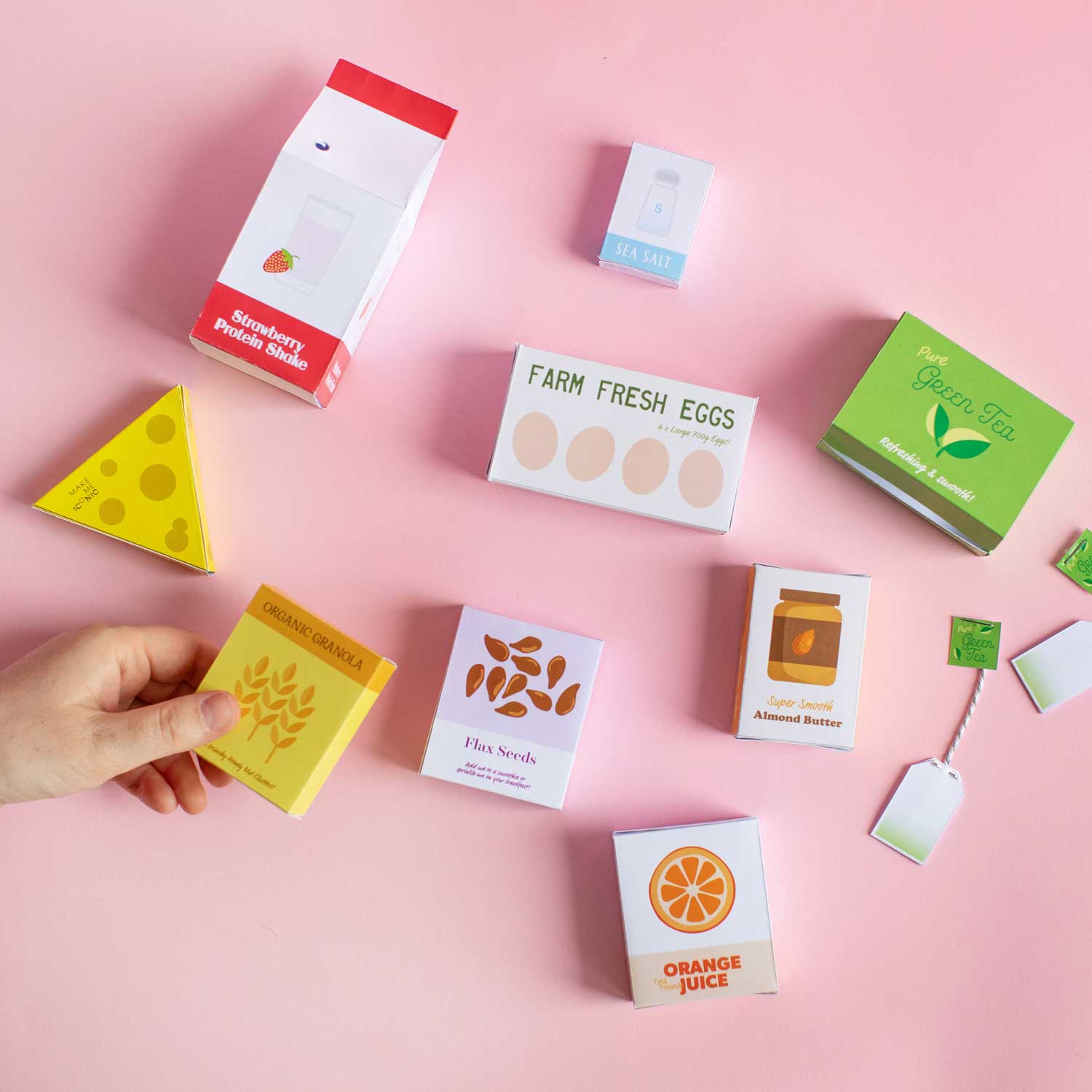 YAY! It's school holiday craft time!
Cardboard Food Boxes
A whole new year has begun, and we're making the most of January to let get creative with our food prep and focus again on healthy eating. With that in mind, we've made some fun extras for our Healthy Tummy Brekky Tray - and created a free craft activity to keep the kids occupied during school holidays!
Fancy a cup of green tea?
Or some granola? (Organic of course..)
You will need:
- Download the free printable below and print out on 280gsm paper
- Scissors
- Double sided tape
- Hole Punch (For the straw to go in on the orange juice and strawberry shake)
- Stapler (For the tea bags)
- Twine
- Paper straws x 2
Step by step:
Print out and cut around all the templates. 
Fold inward on every fine black line. Try to be as accurate as possible as this will determine the quality of the finished product. 
Use double sided tape on the inside to secure all the folds
Press down your last flap and presto your container is complete. Now repeat the above steps on all the other pages. 
Lastly cut 5cm of twine per tea bag and staple onto the tag and tea bag. 
Start the (play) day right with a healthy brekky! This craft set is a fantastic addition to our  Healthy Tummy Brekky Tray