FREE shipping over $130. Express Shipping Available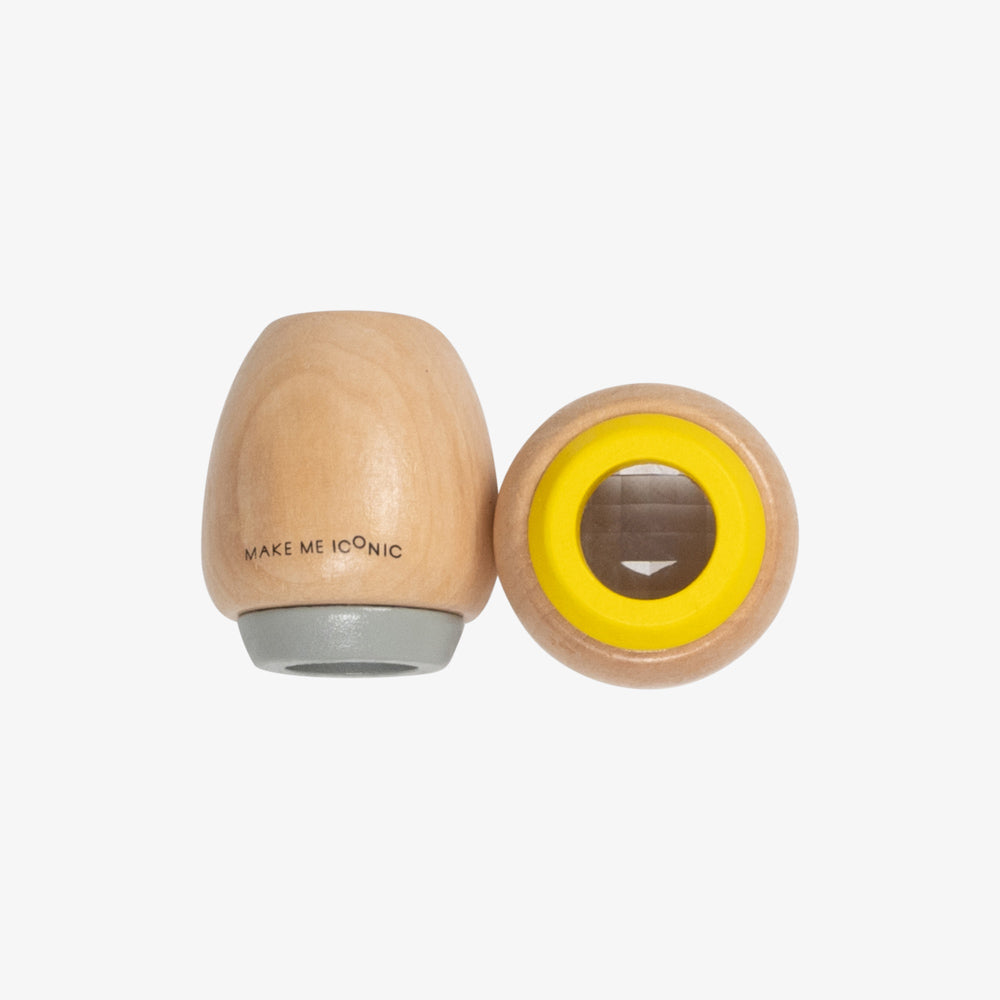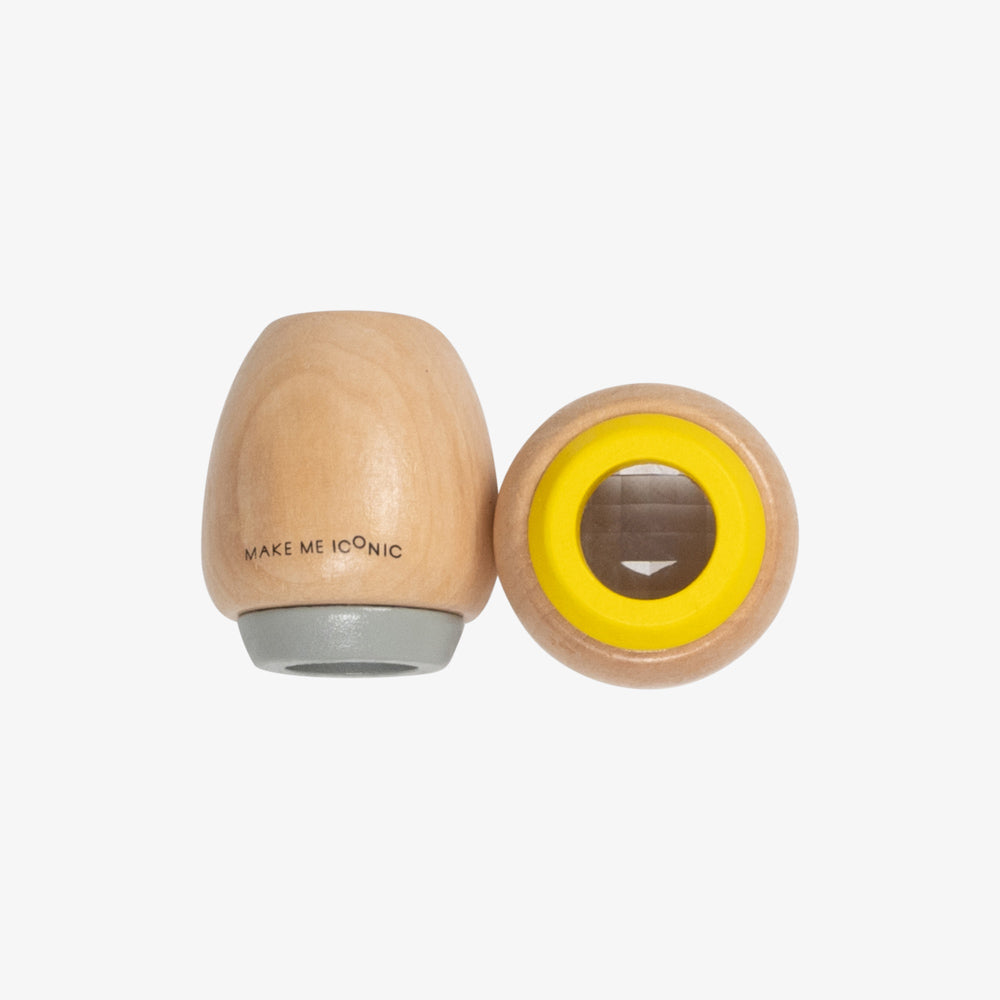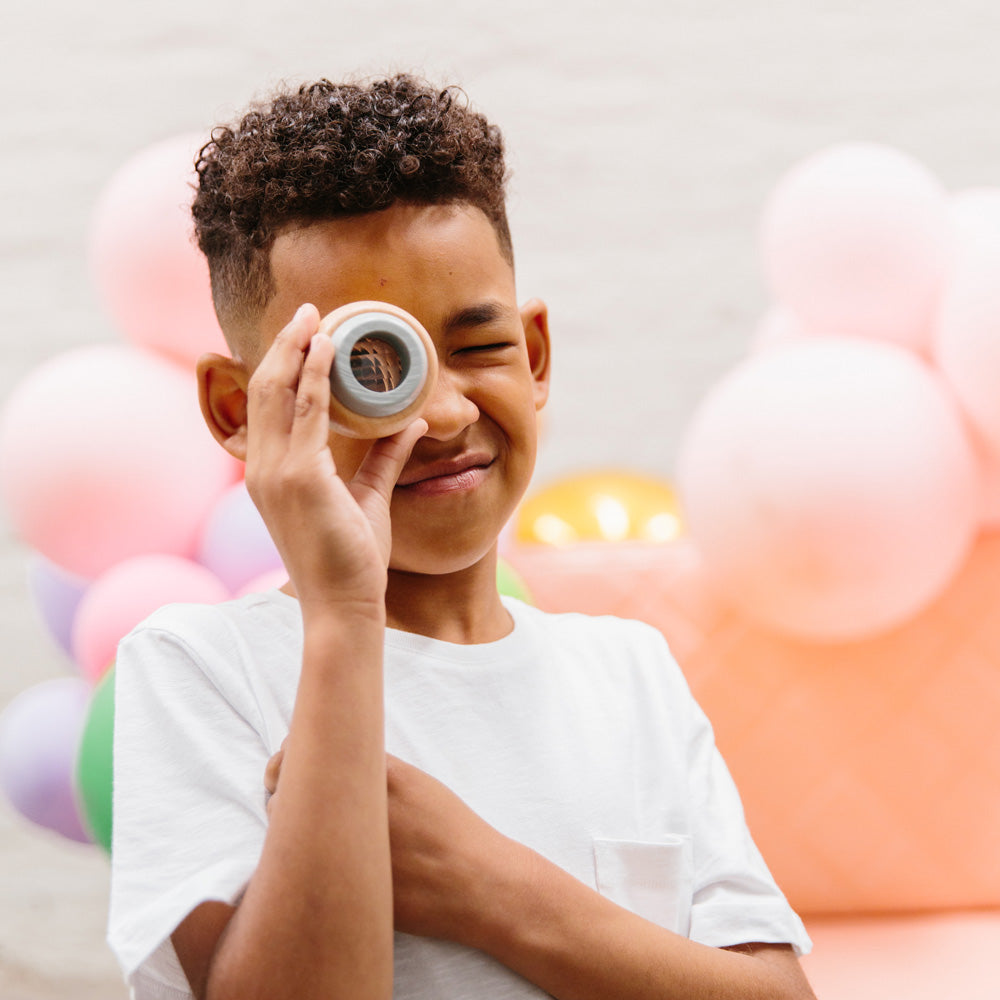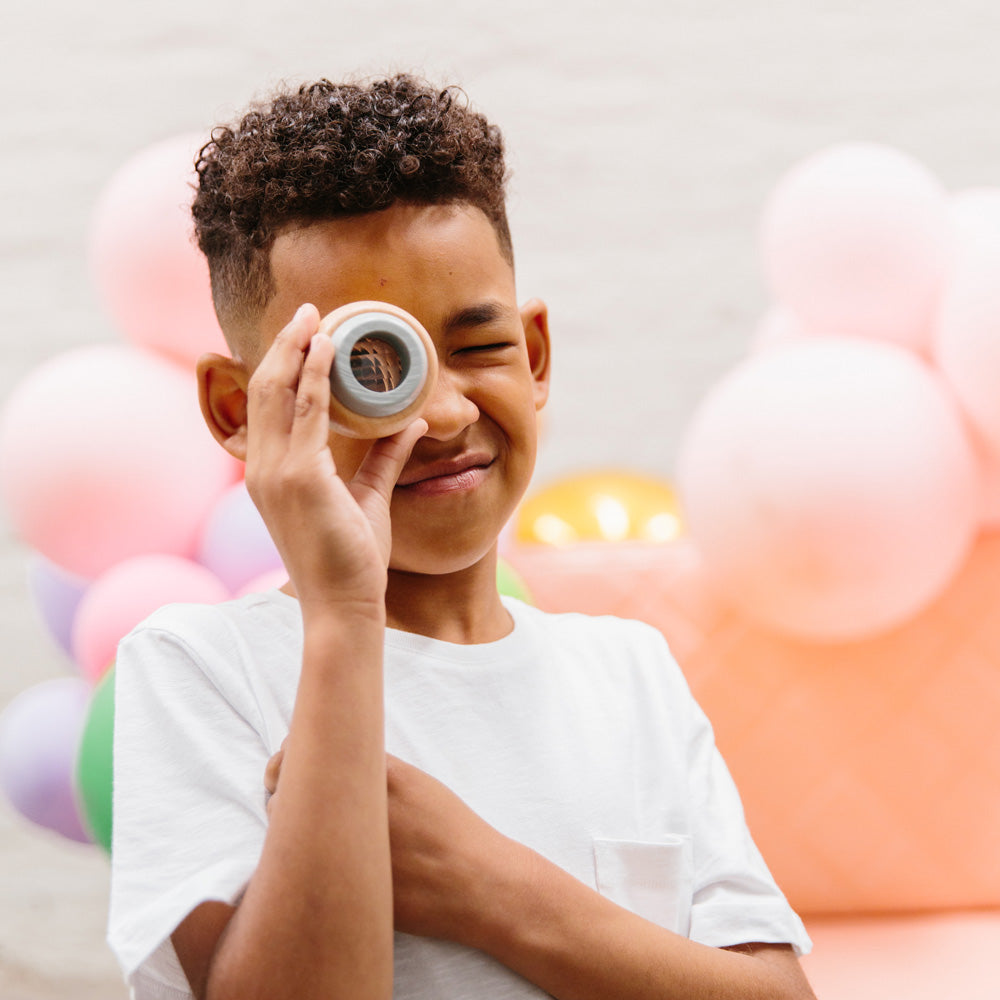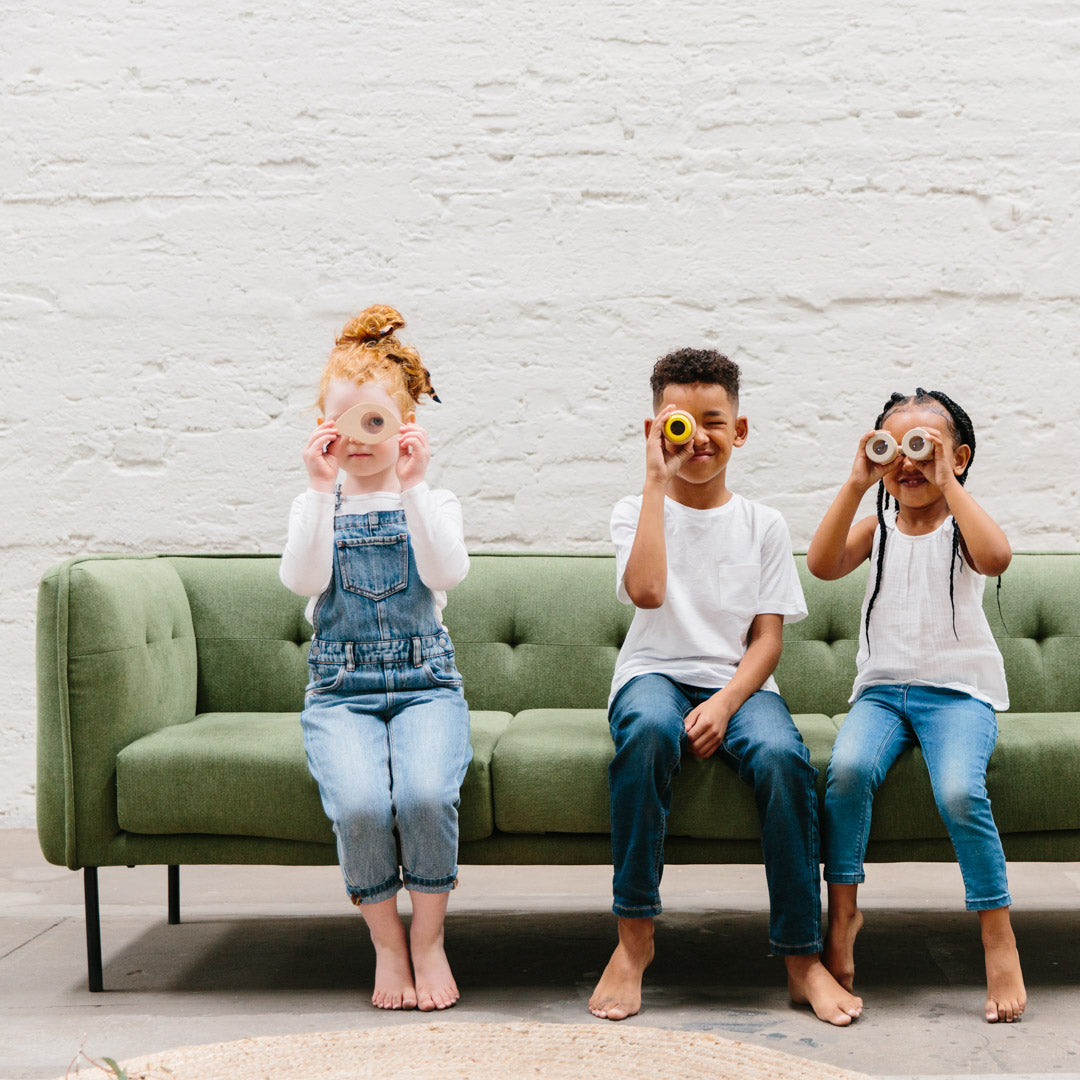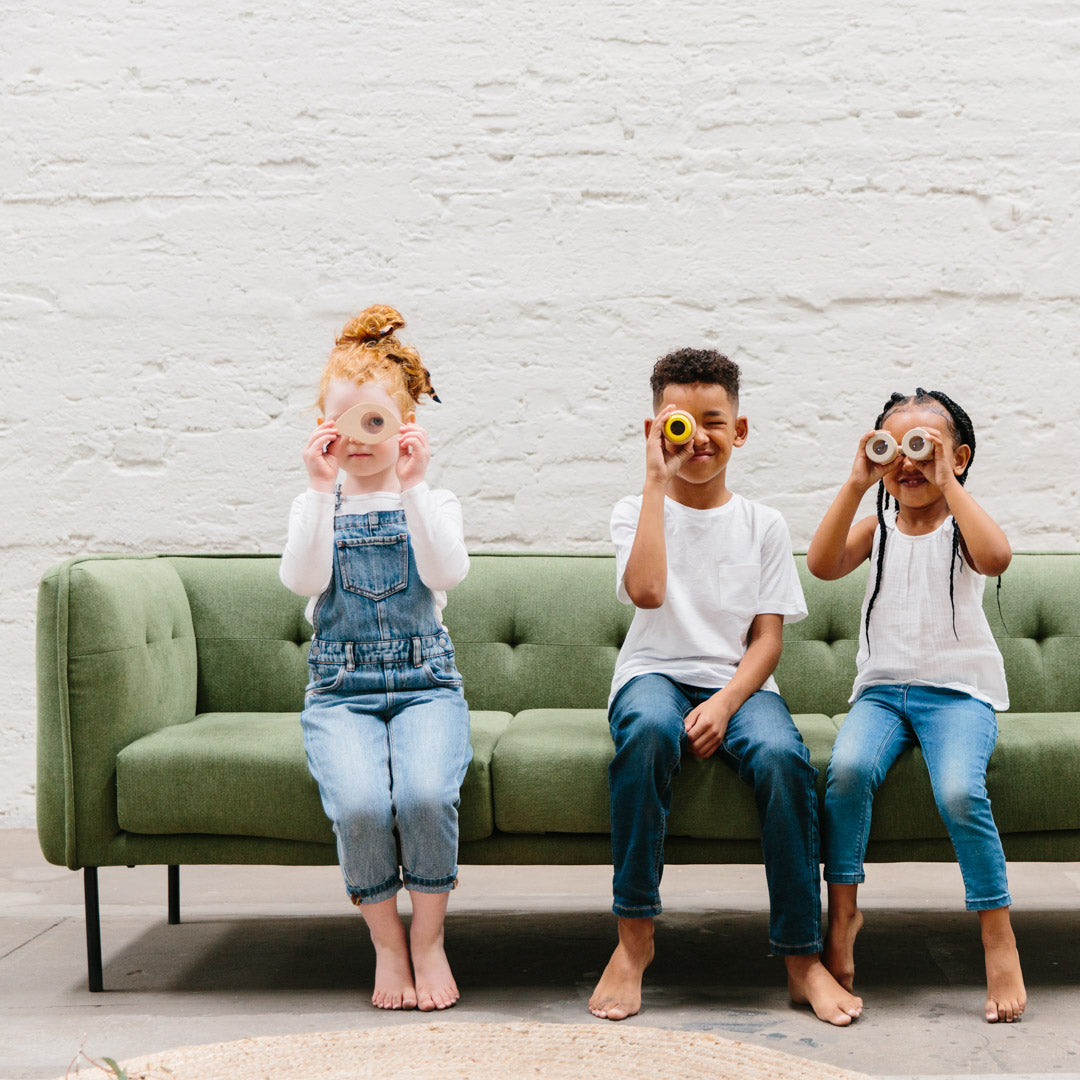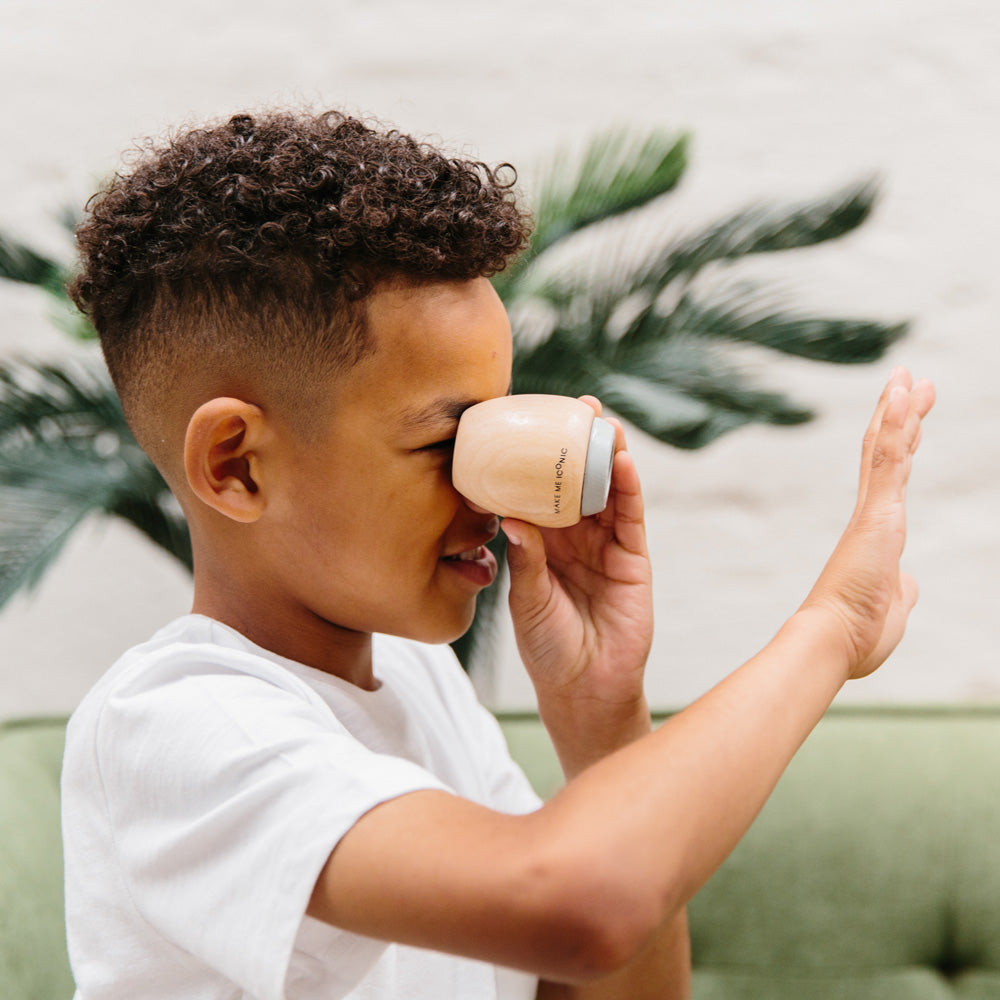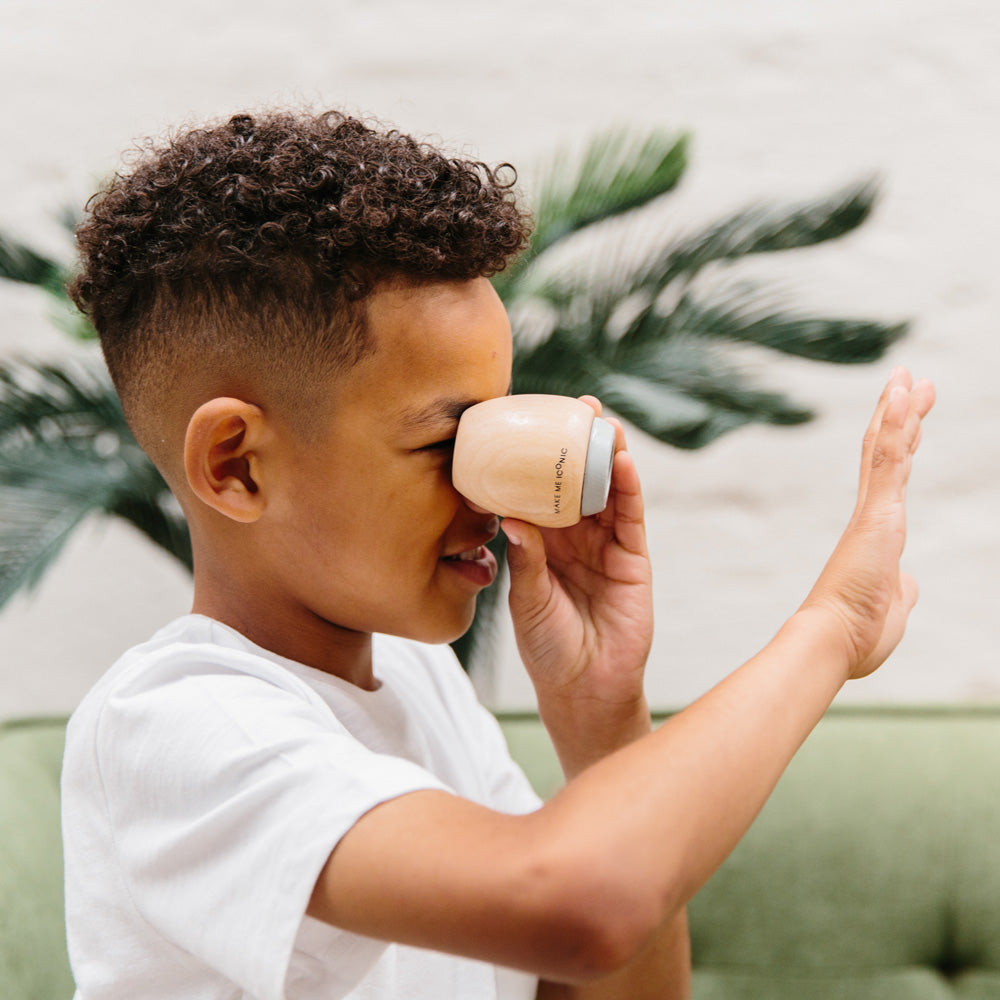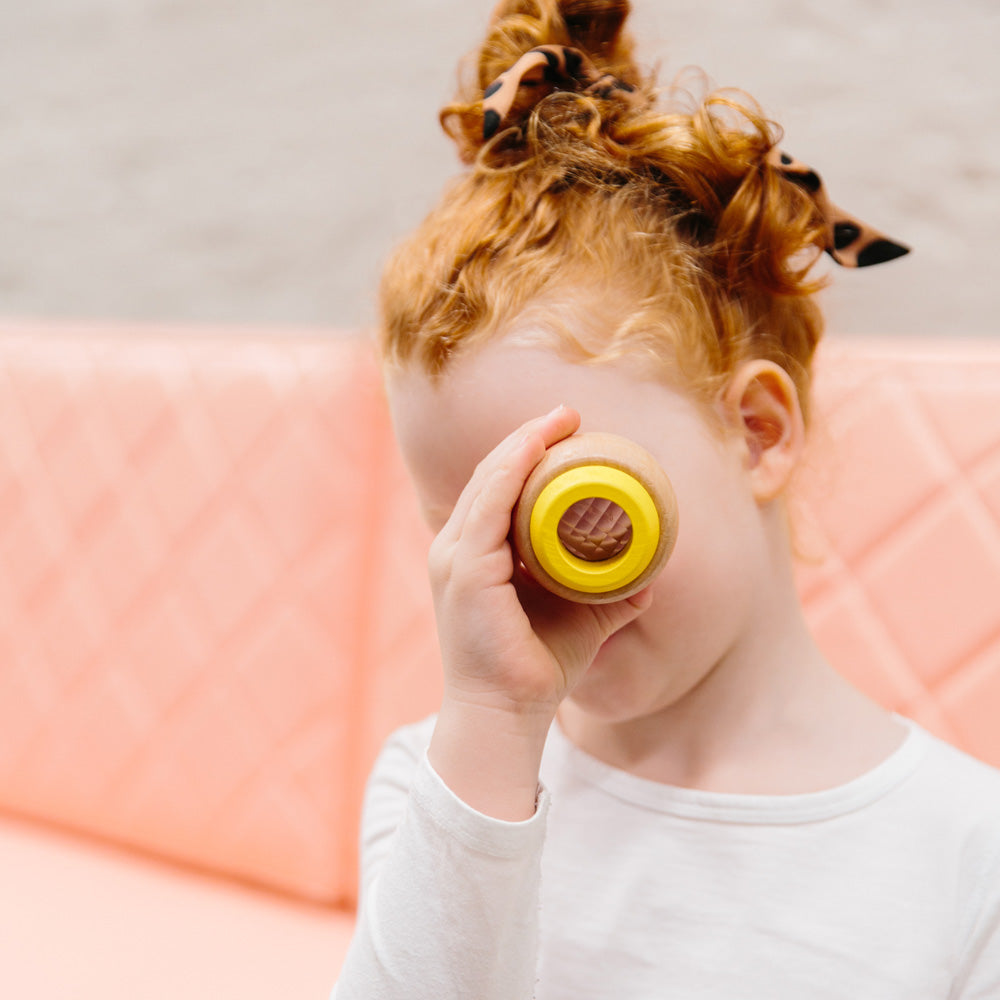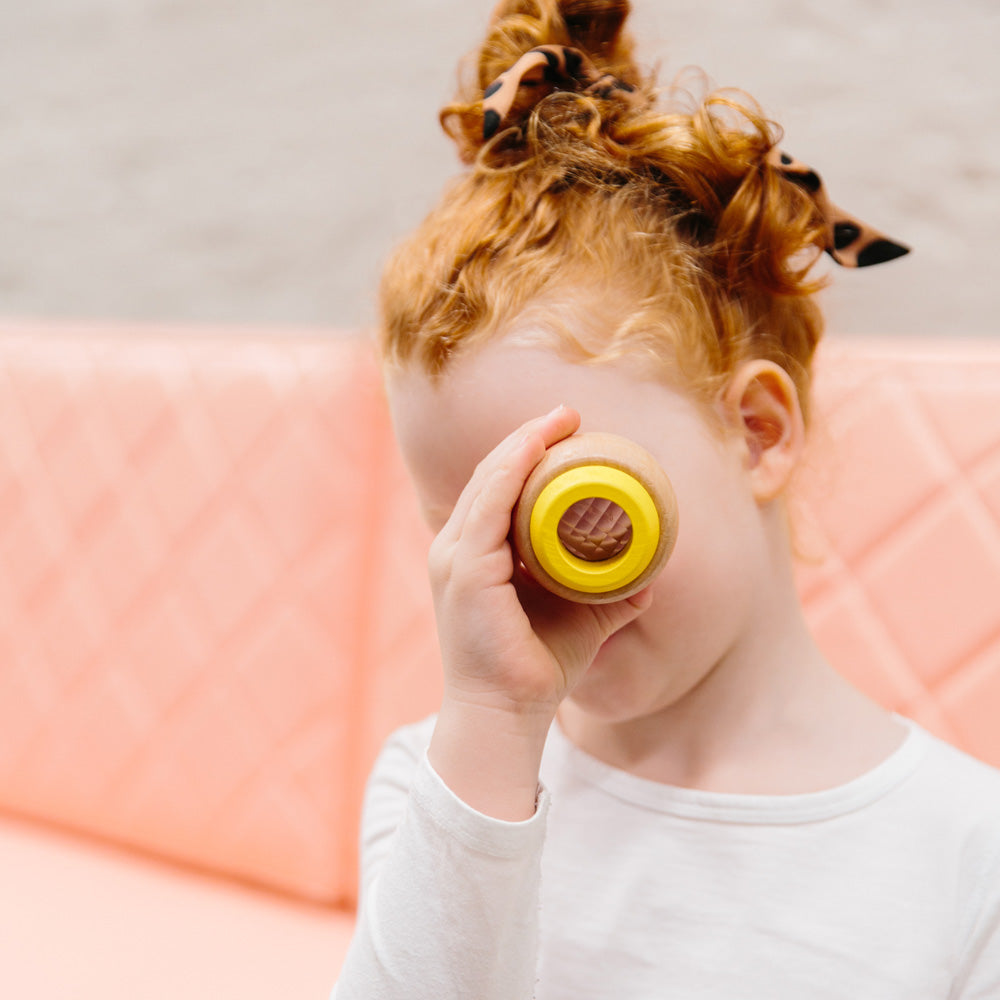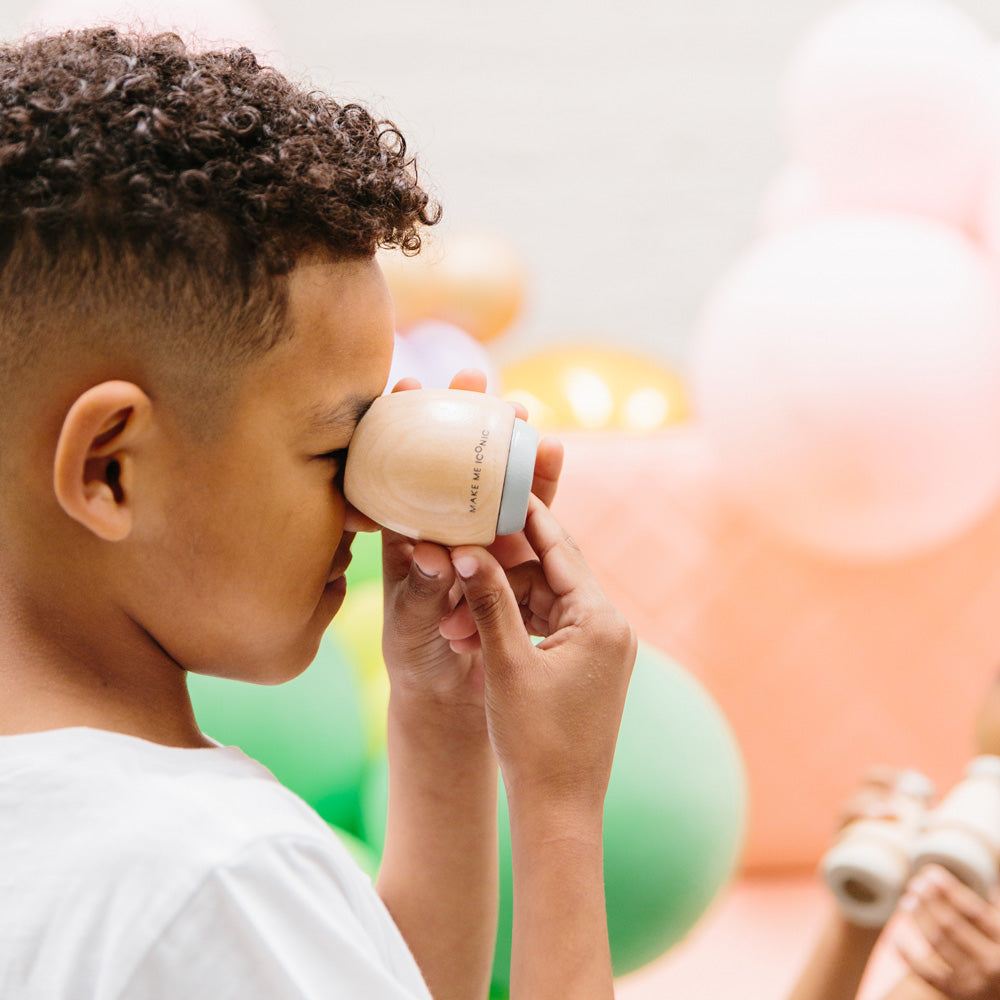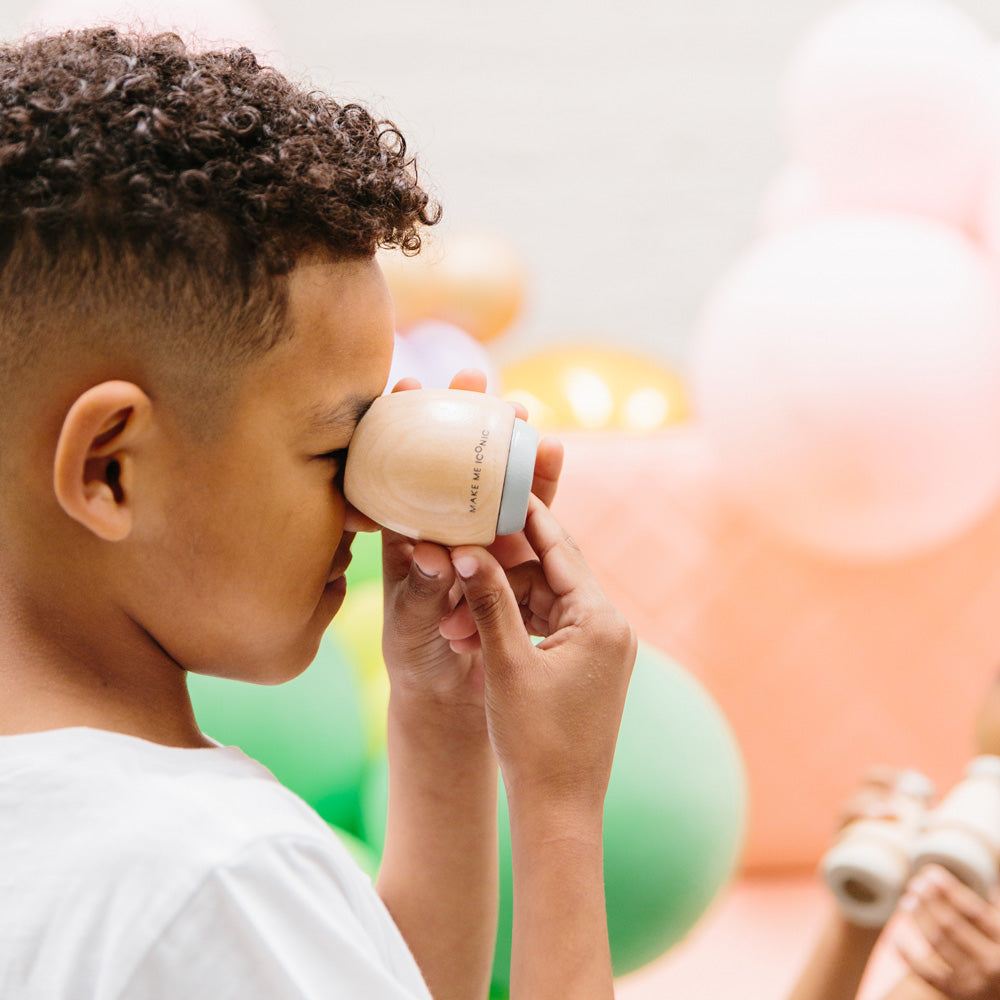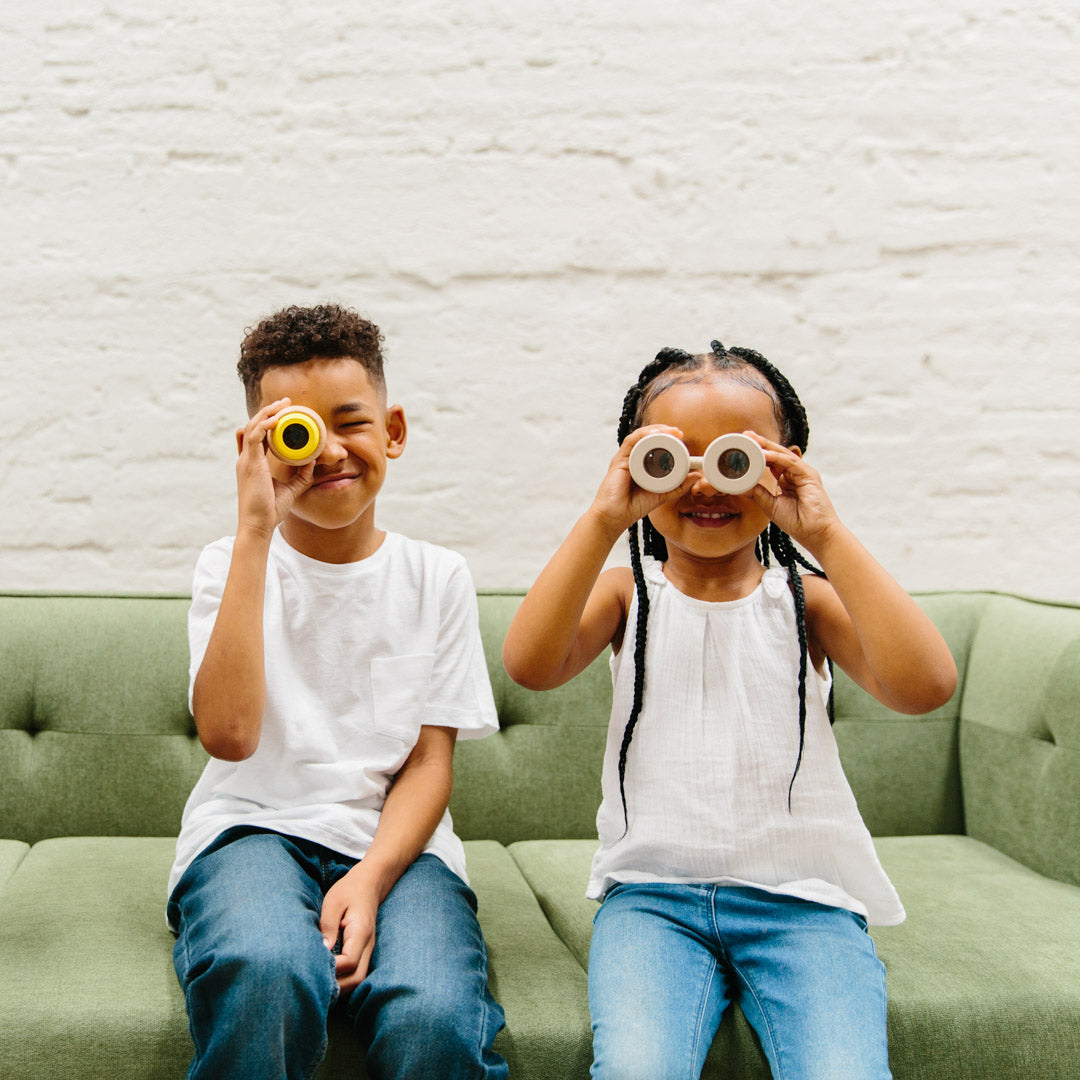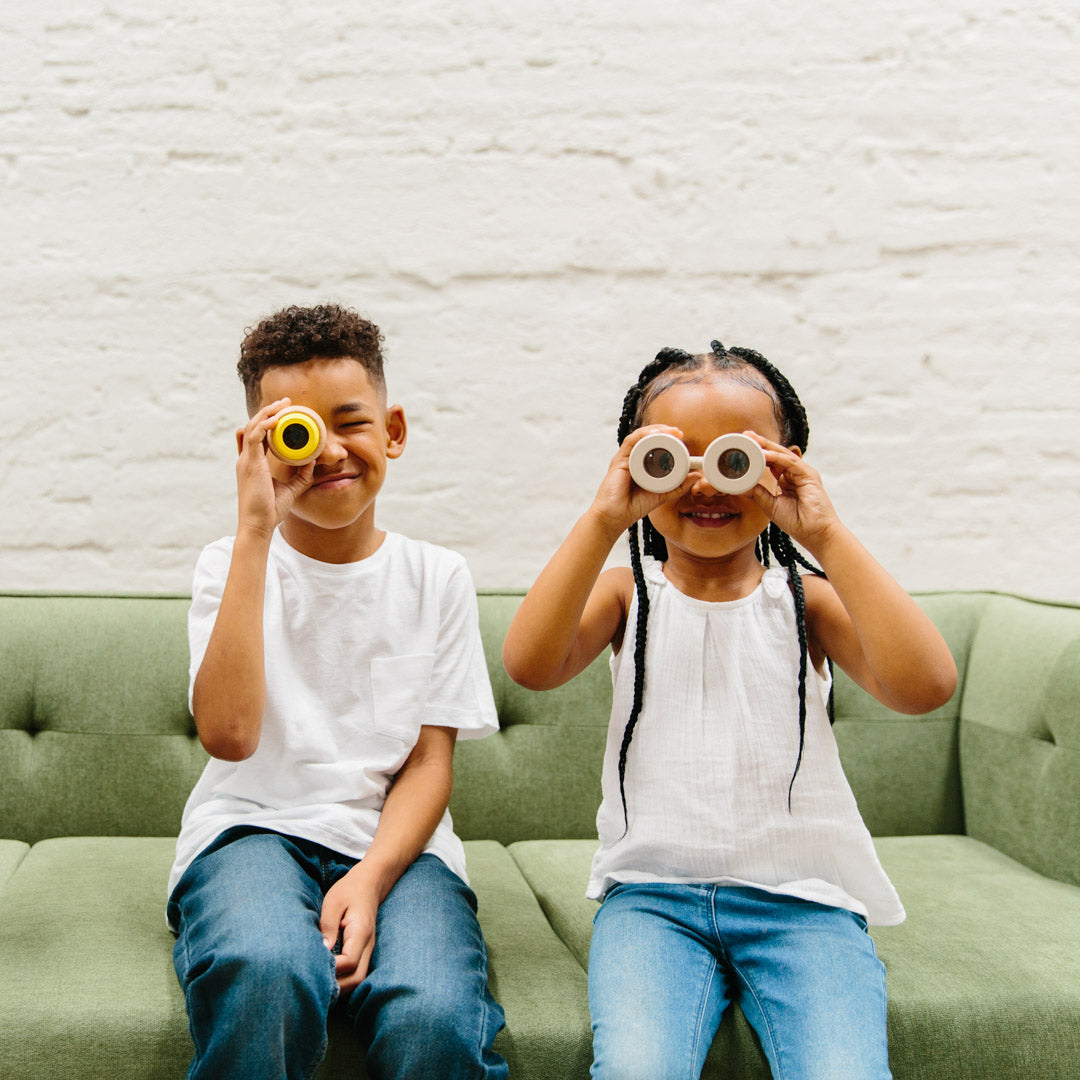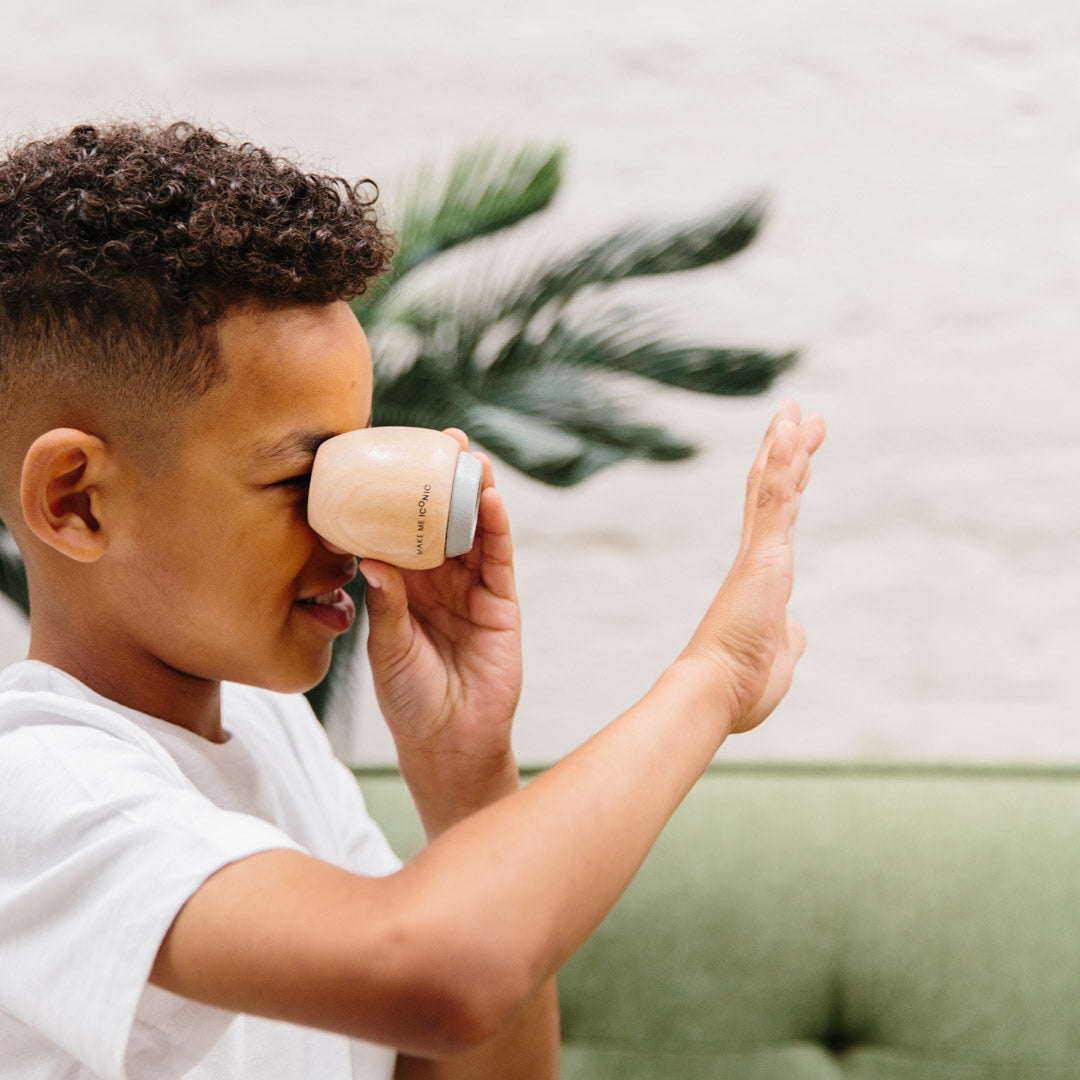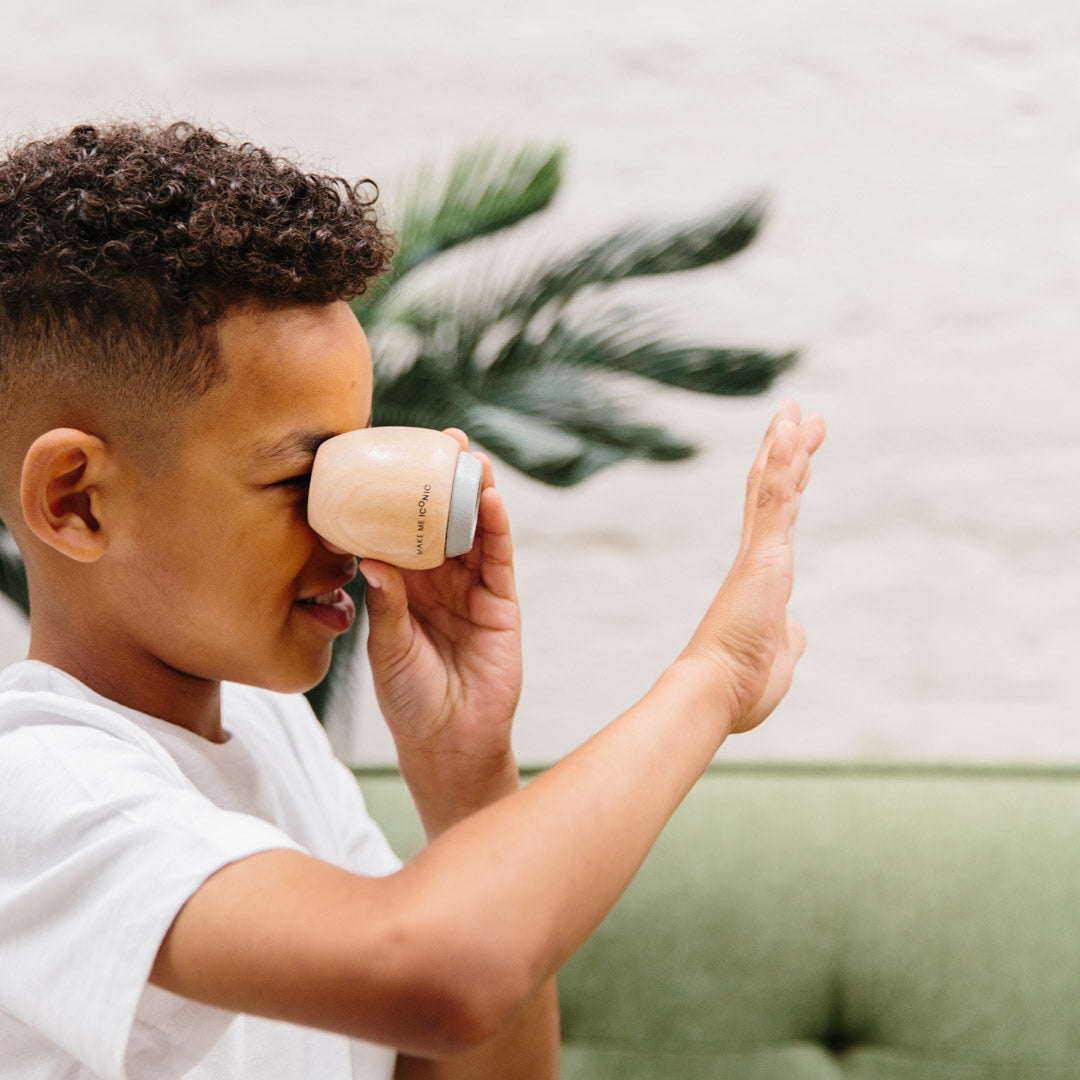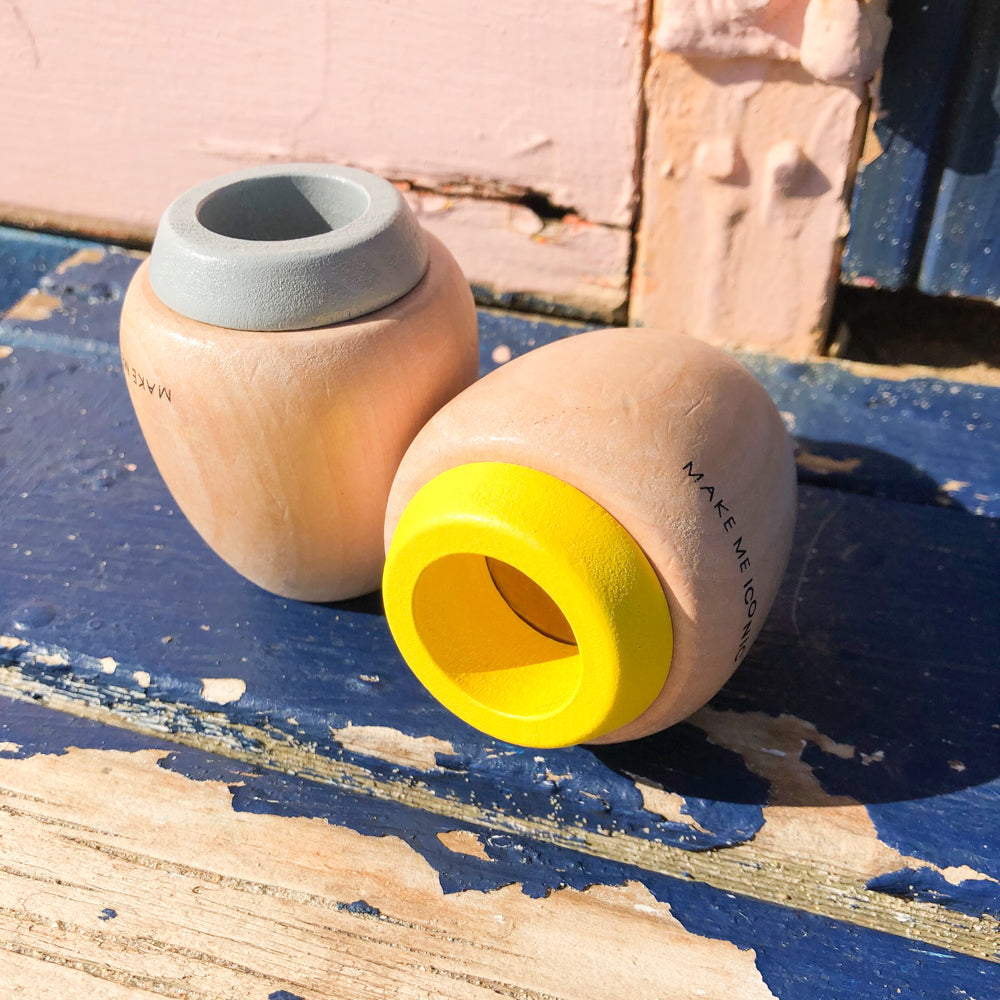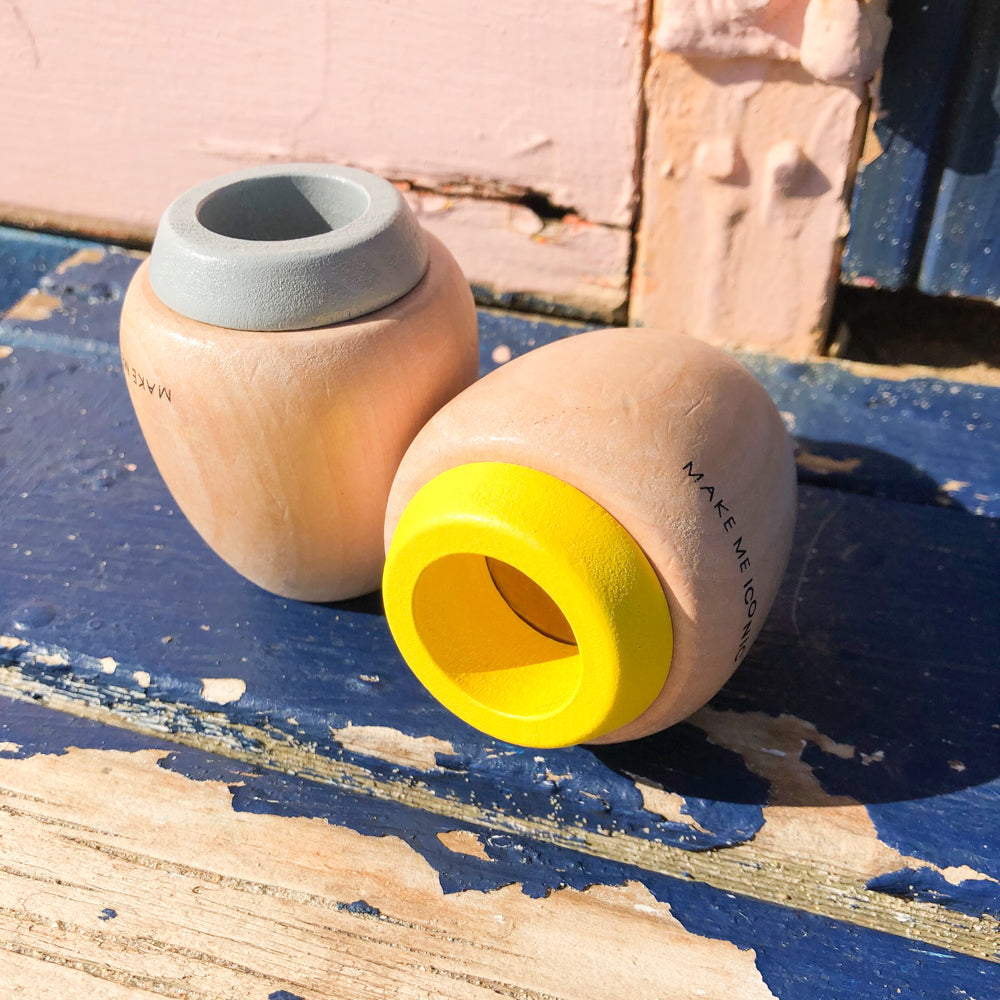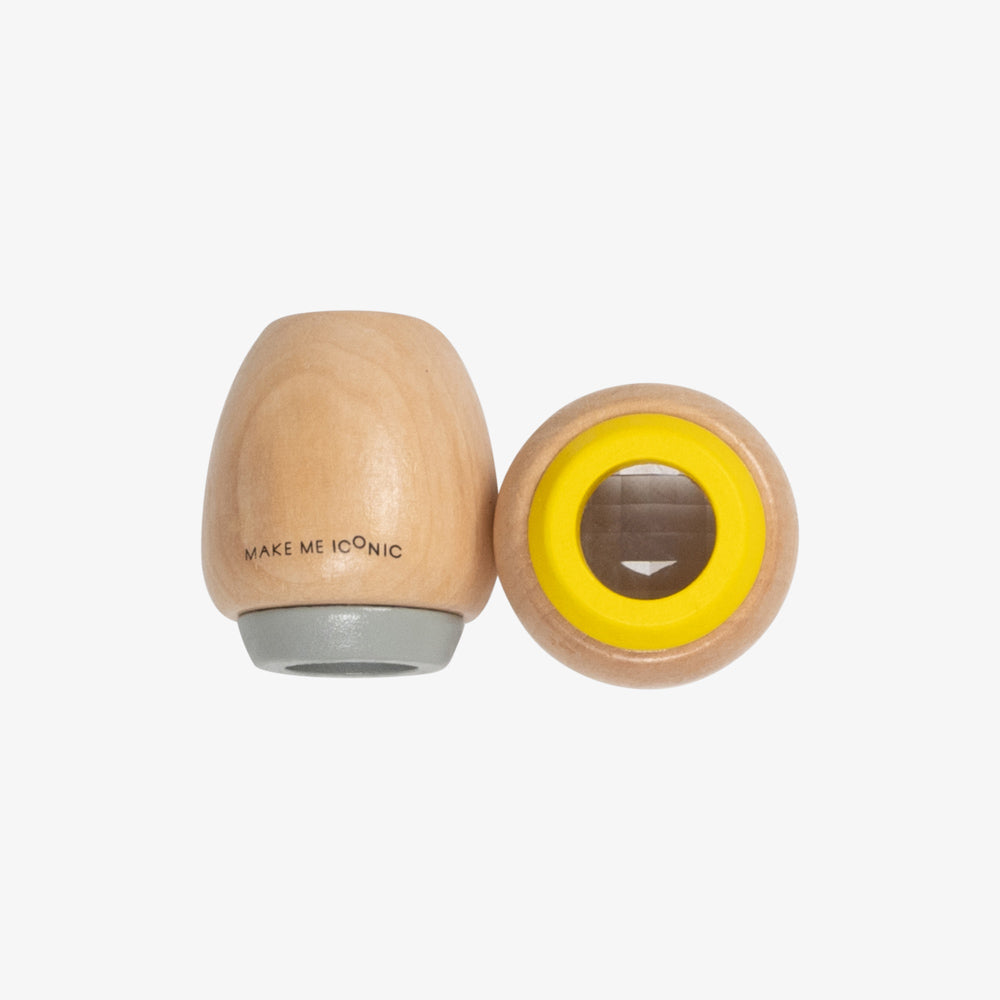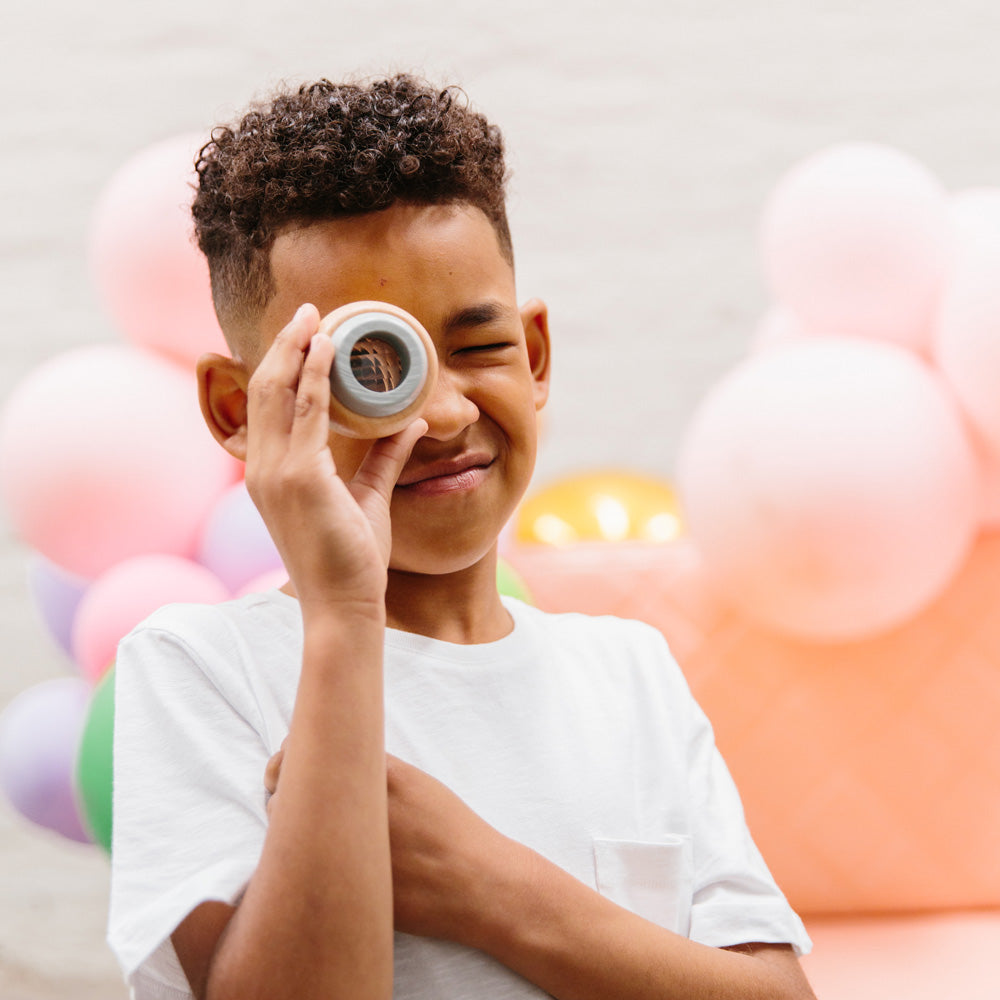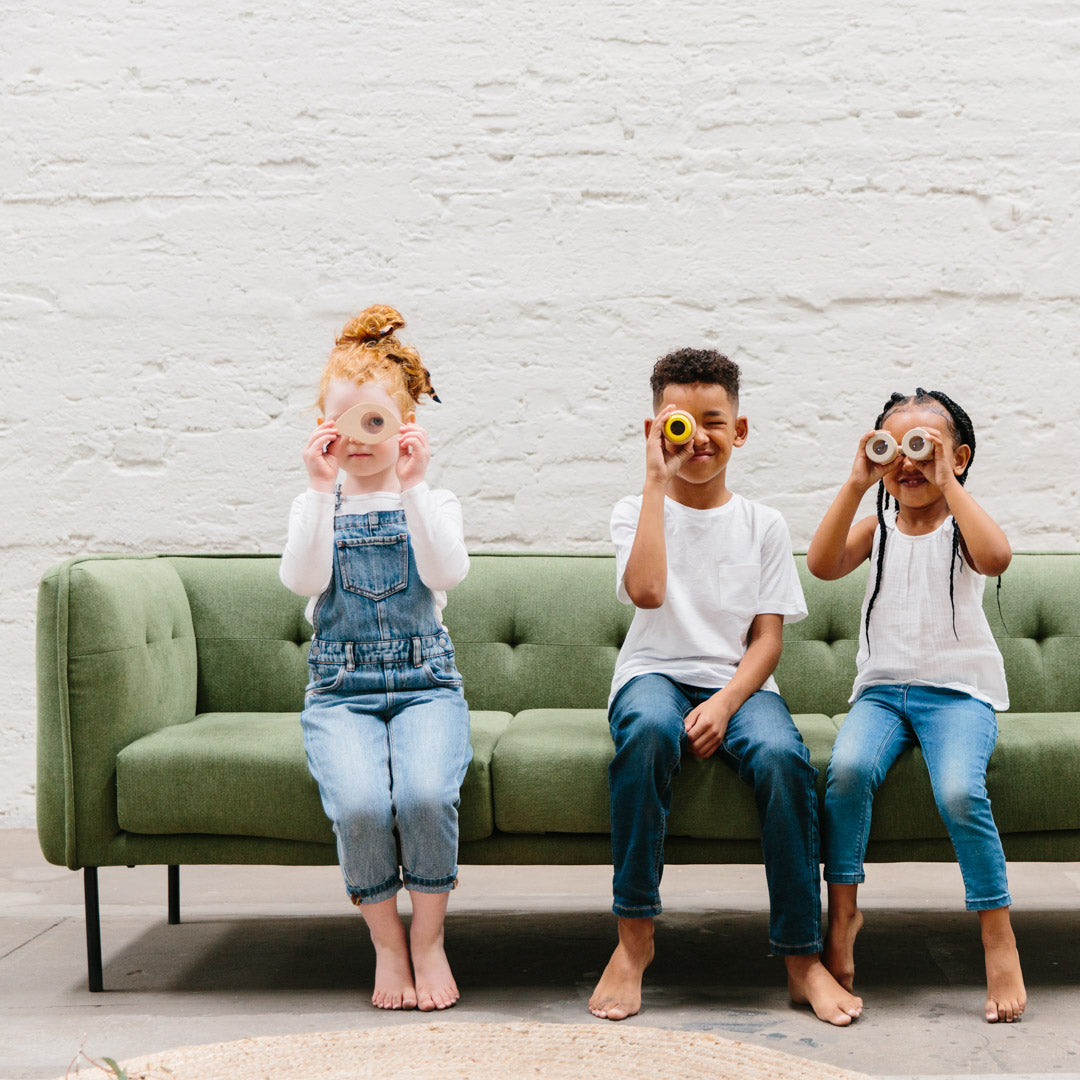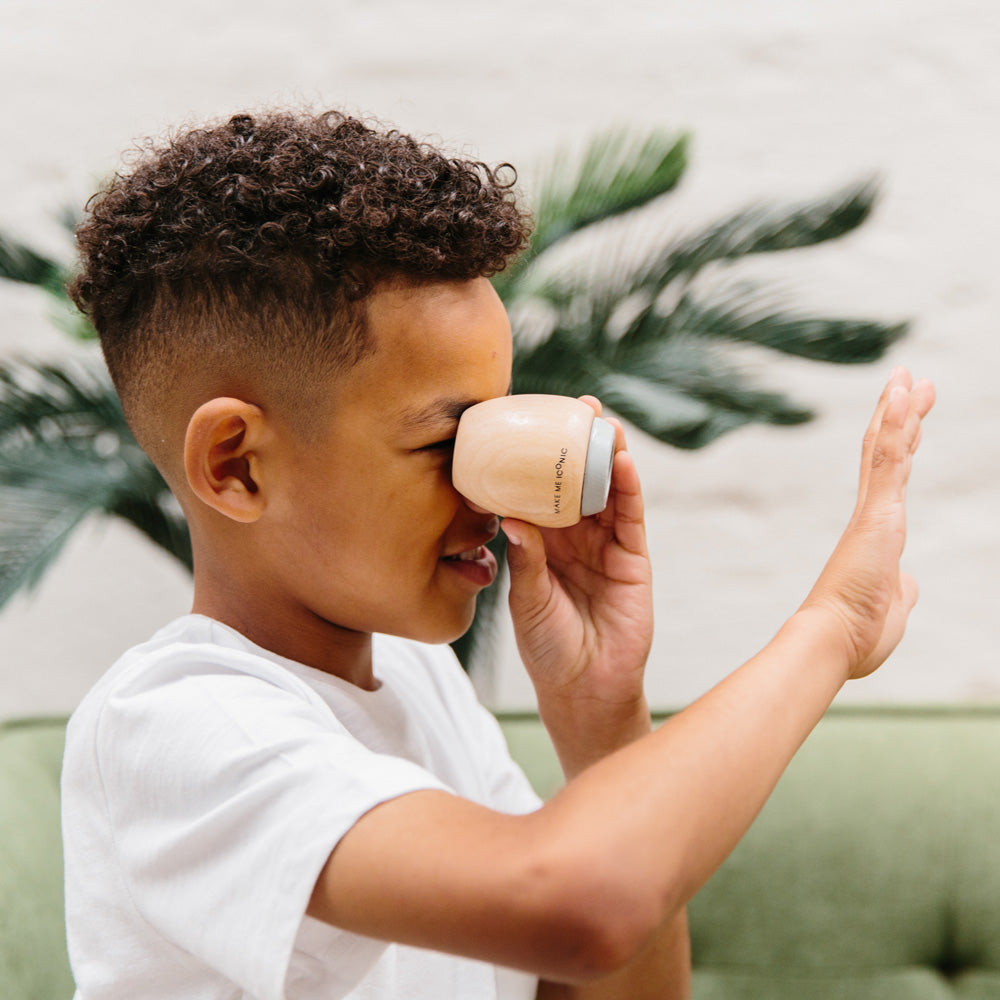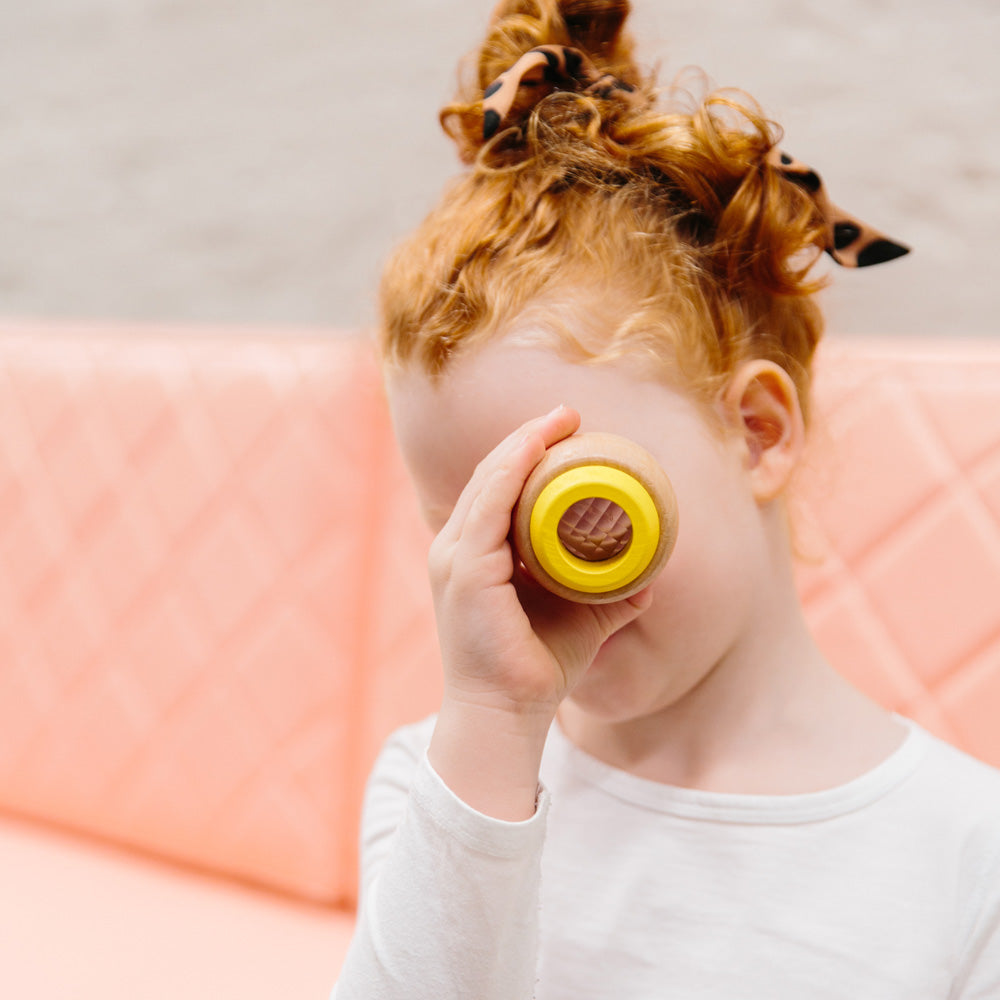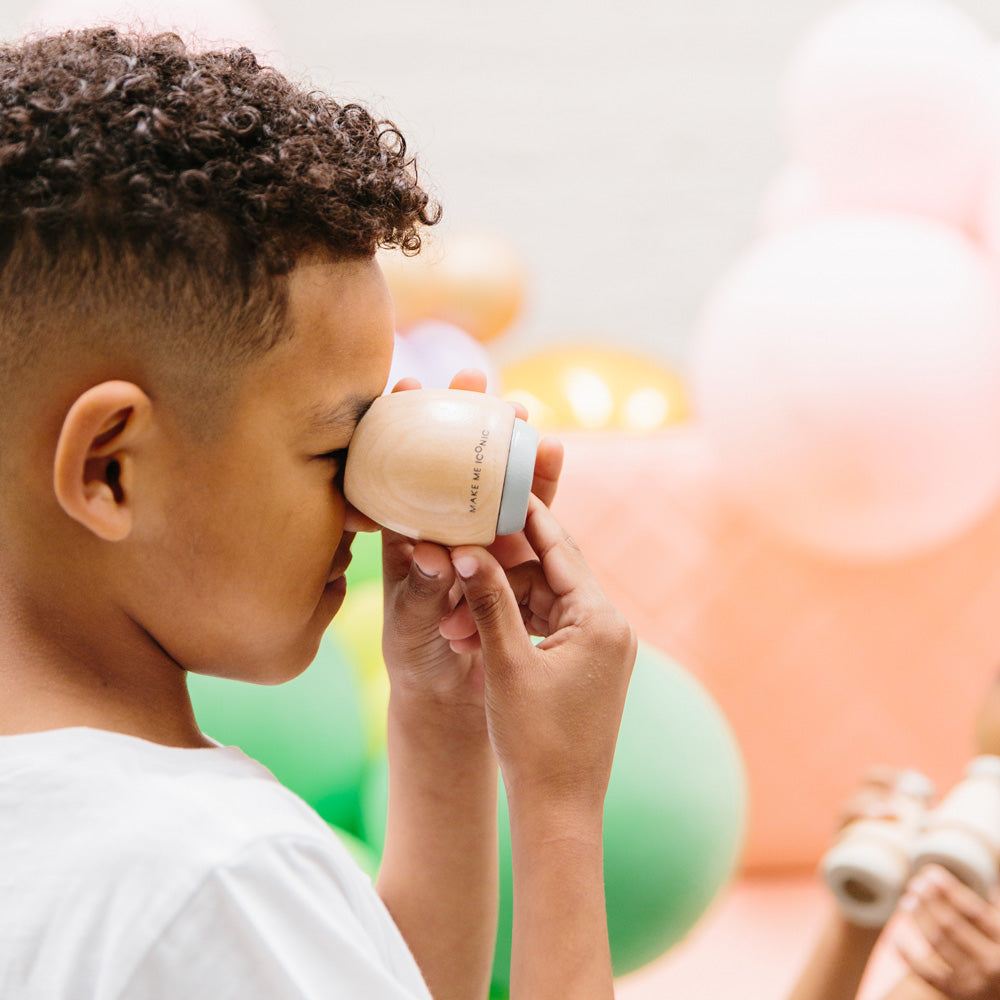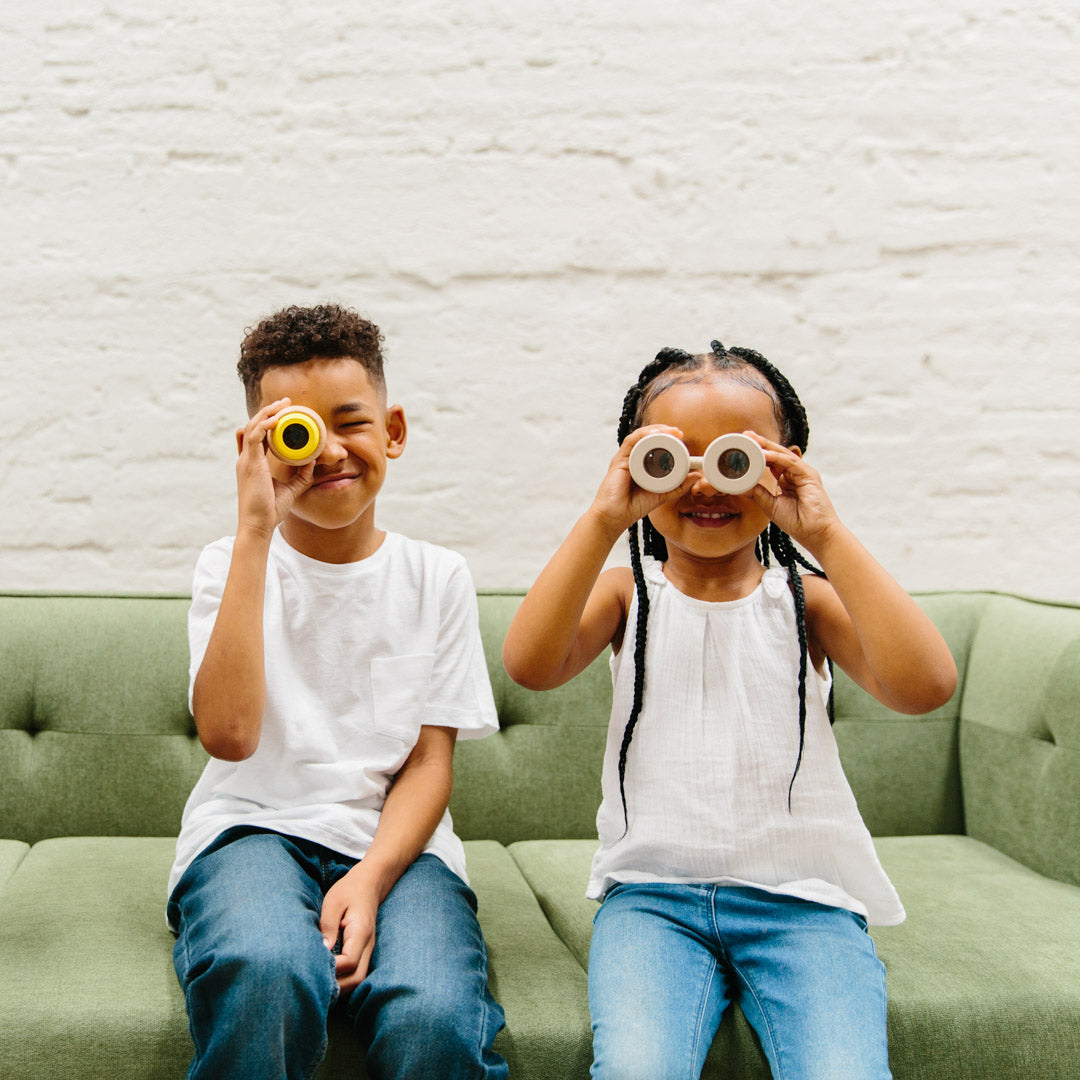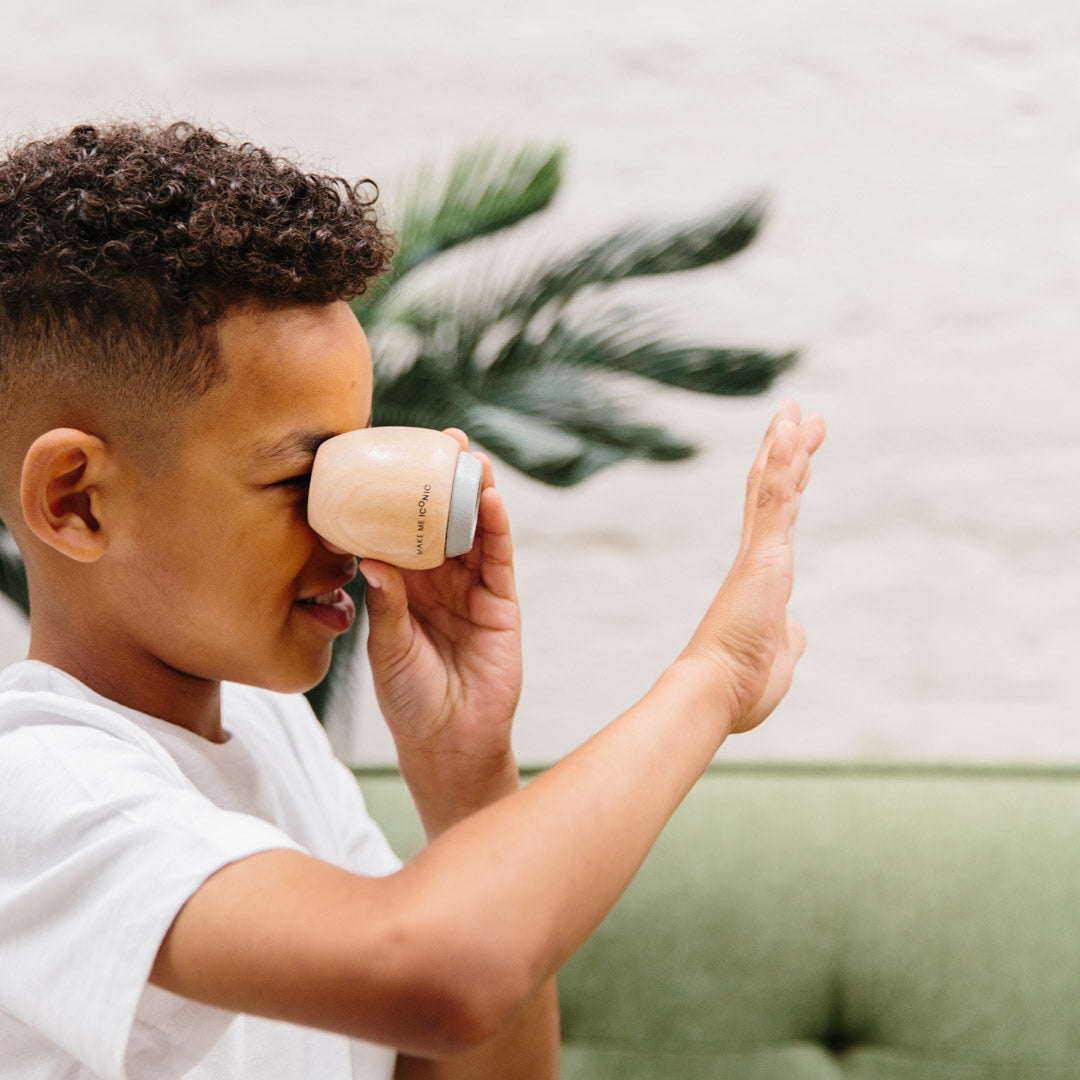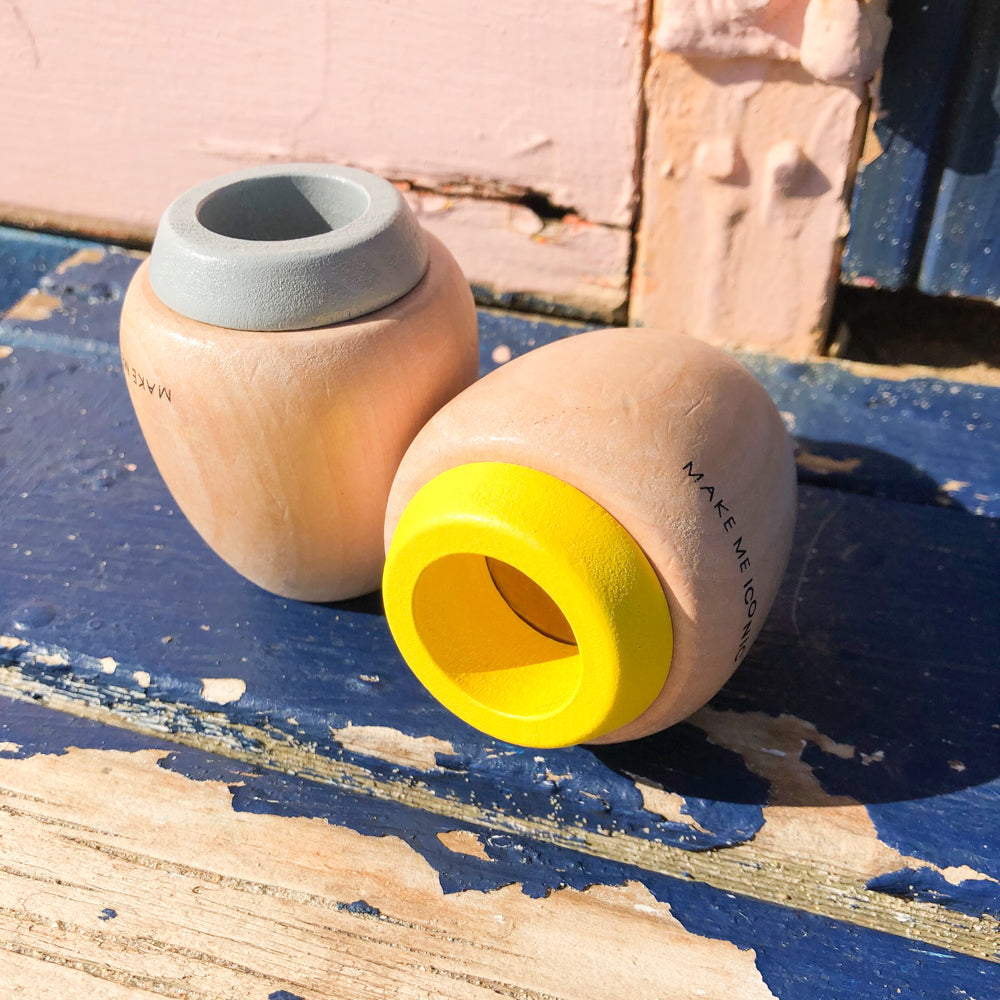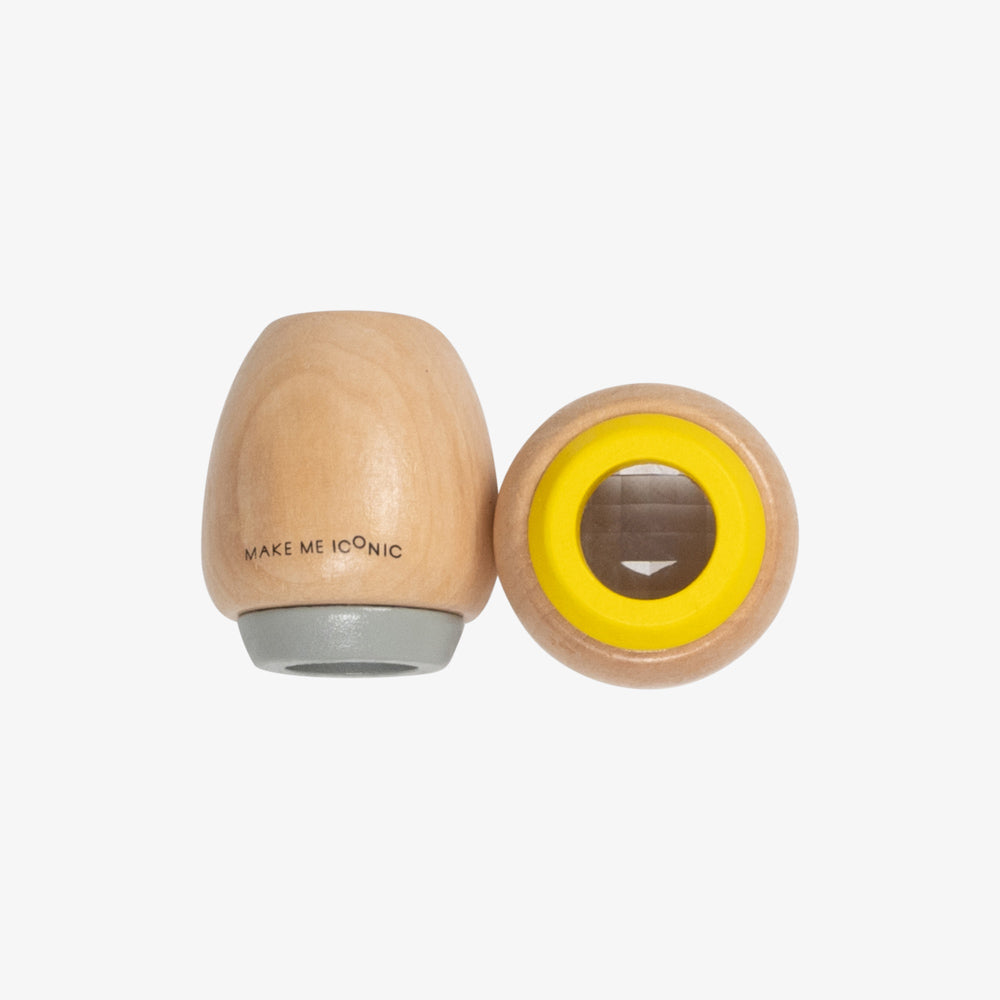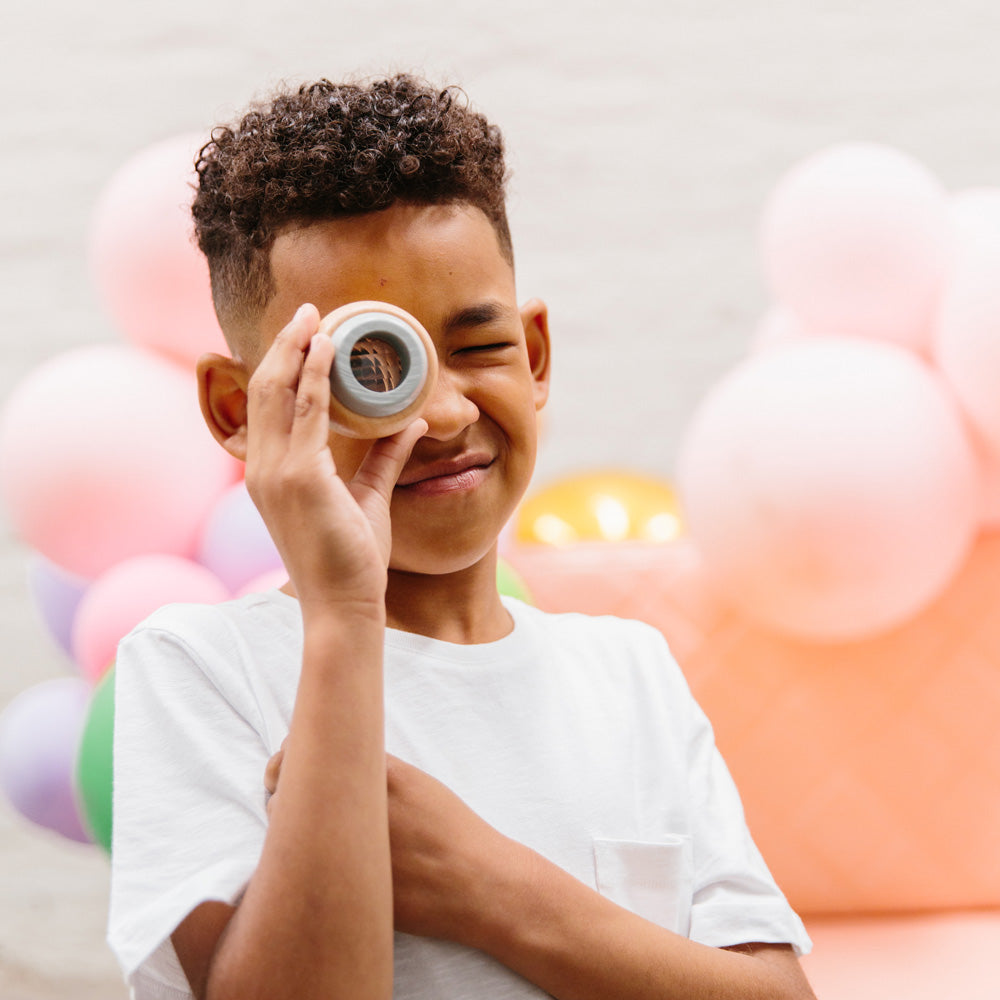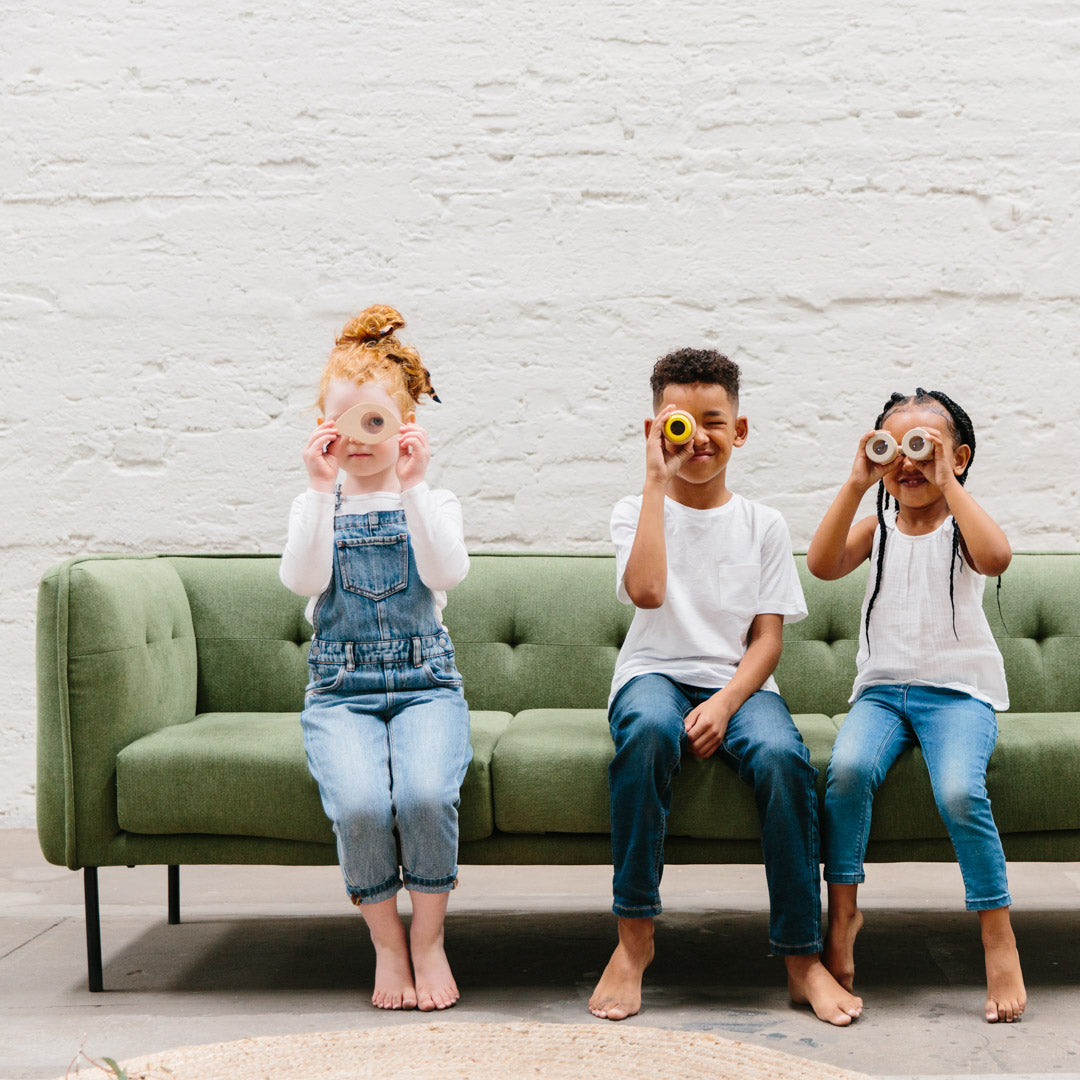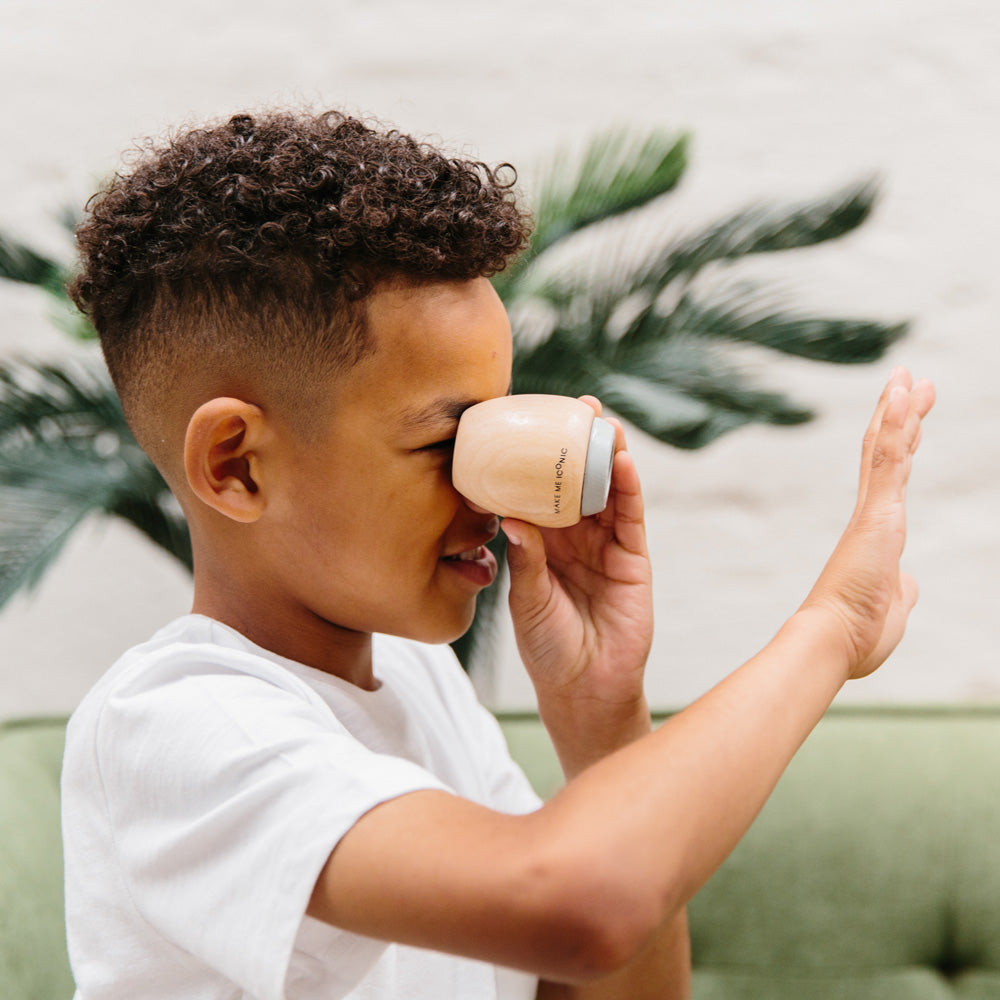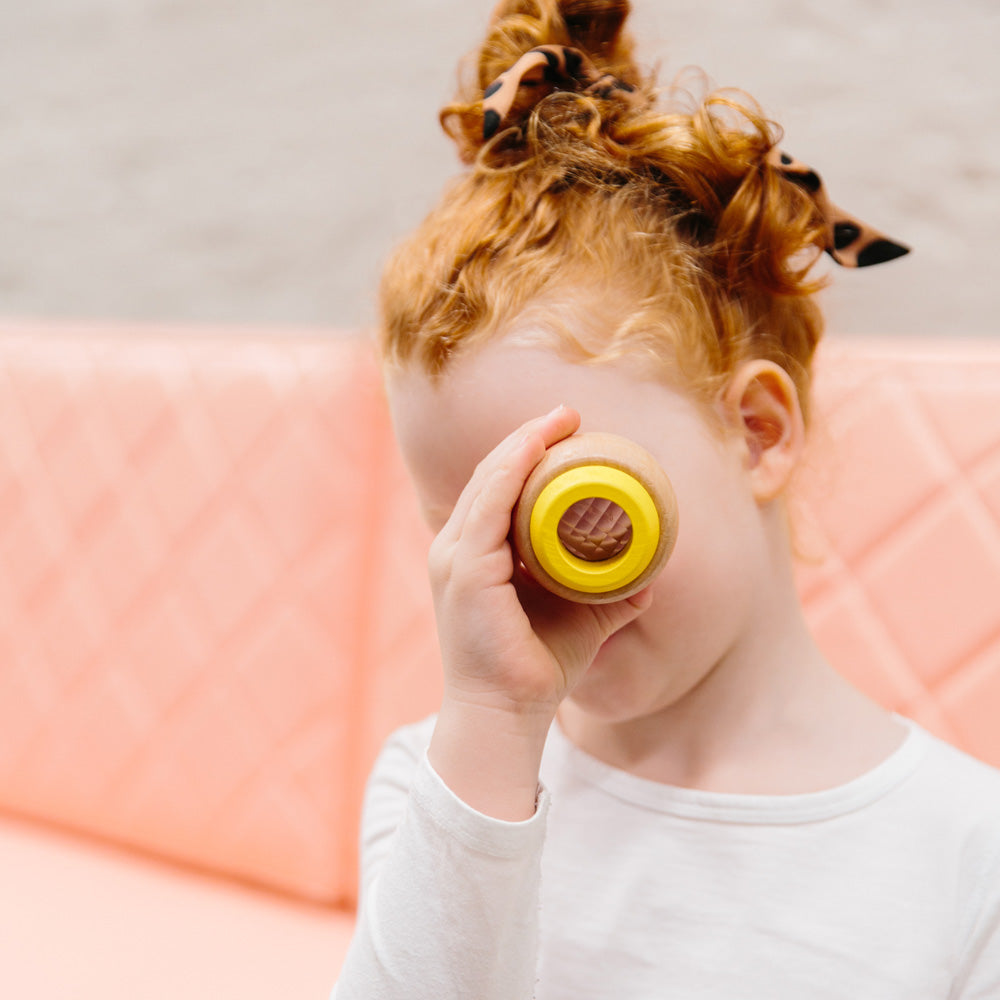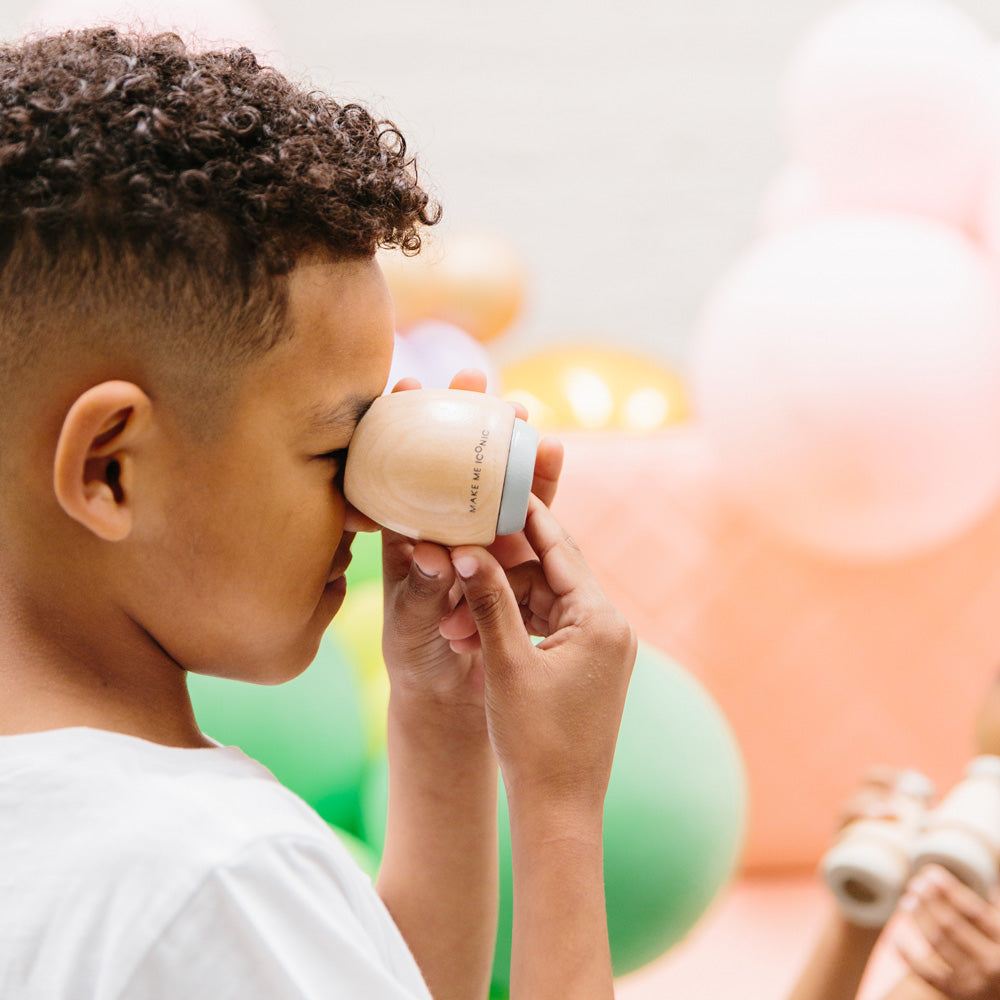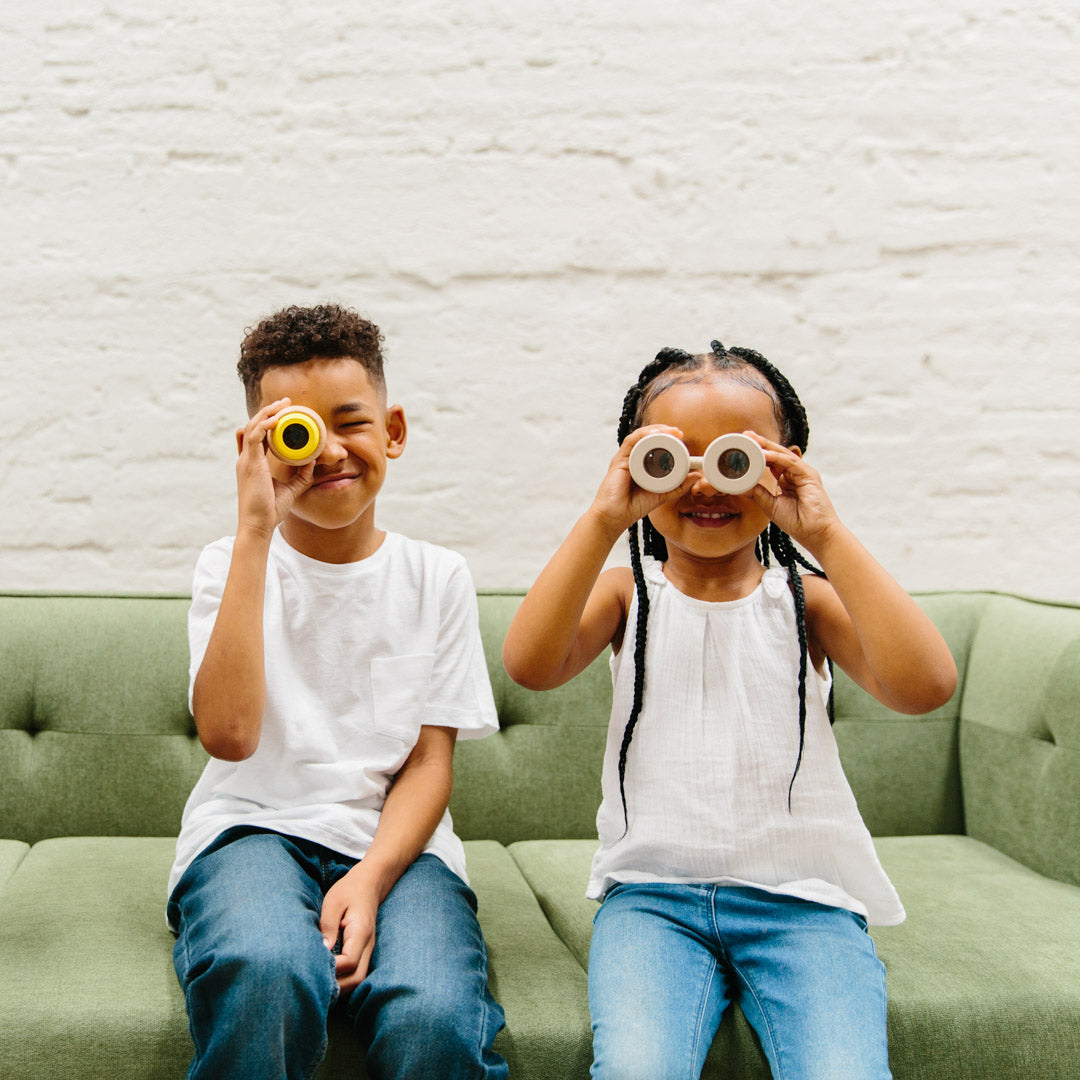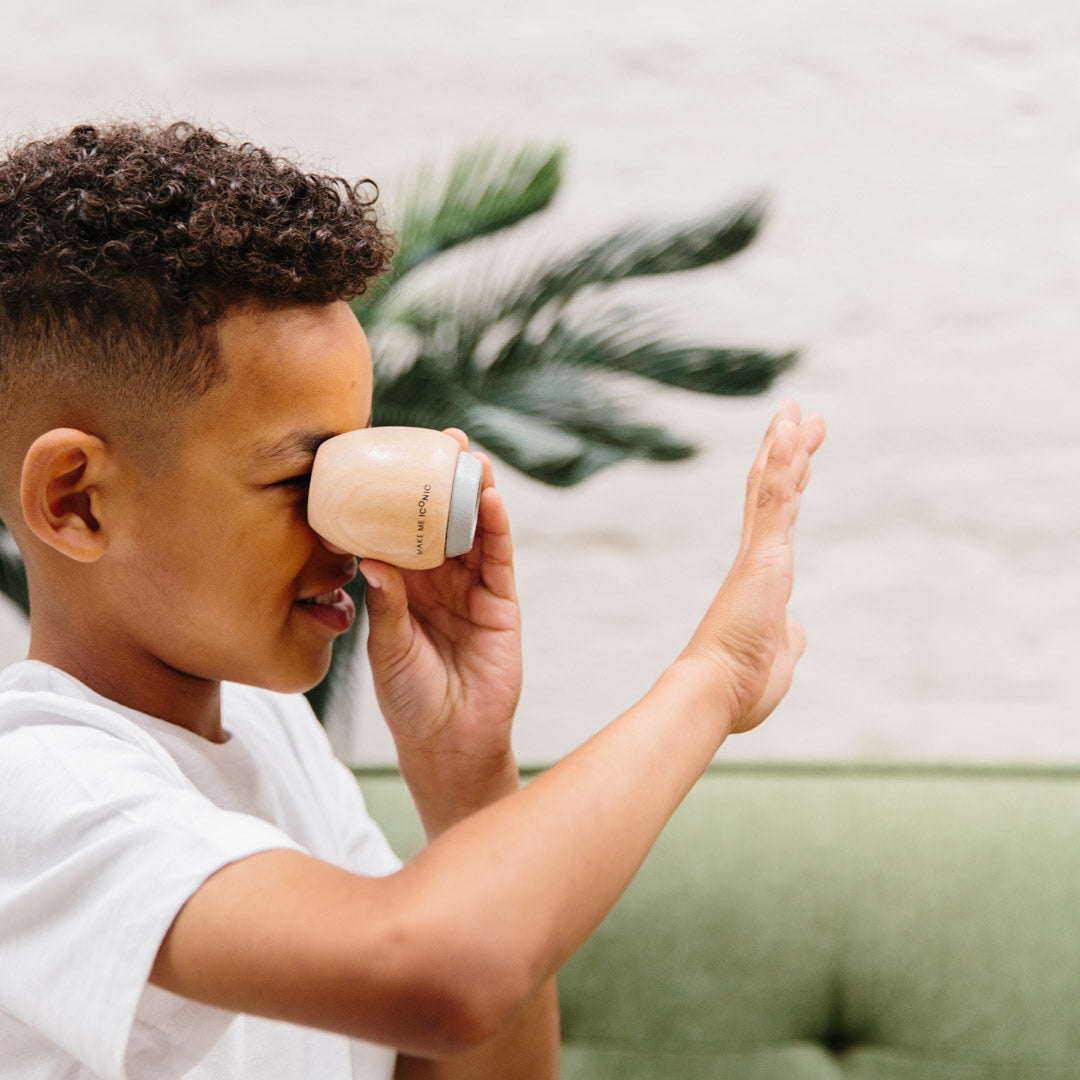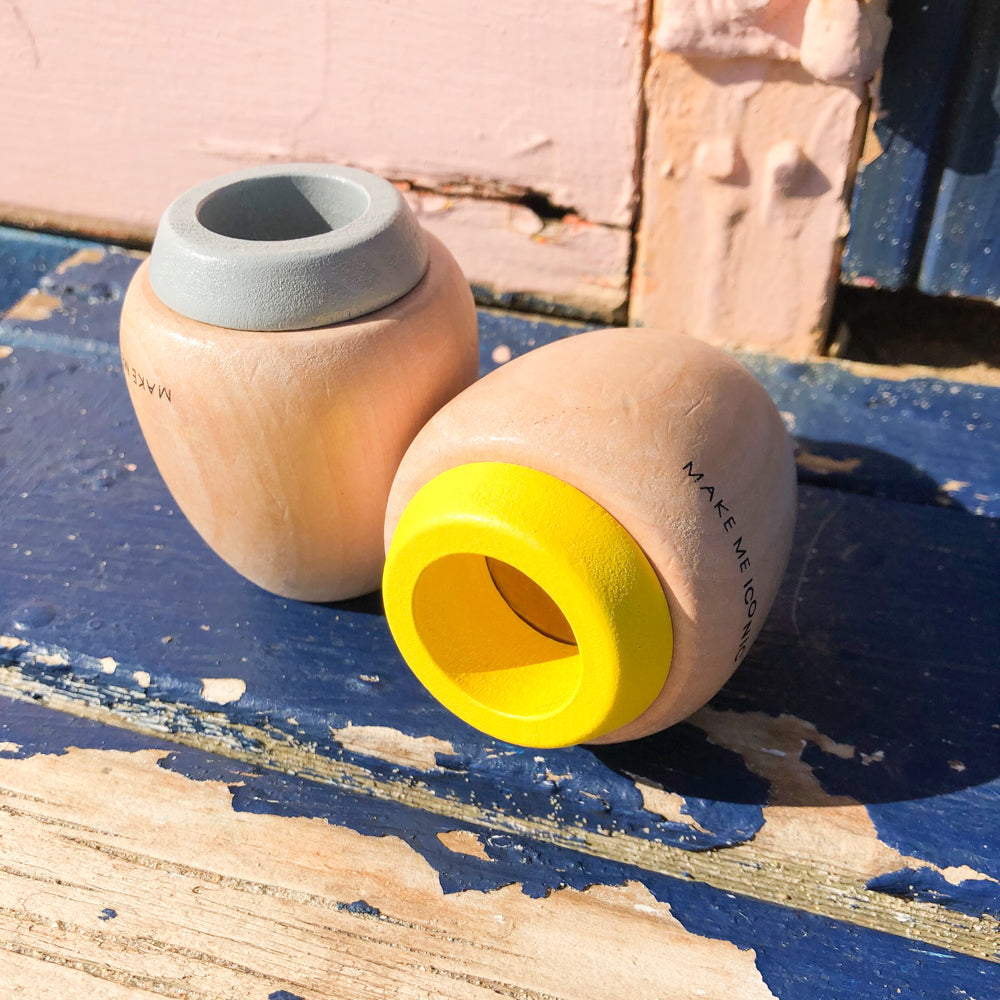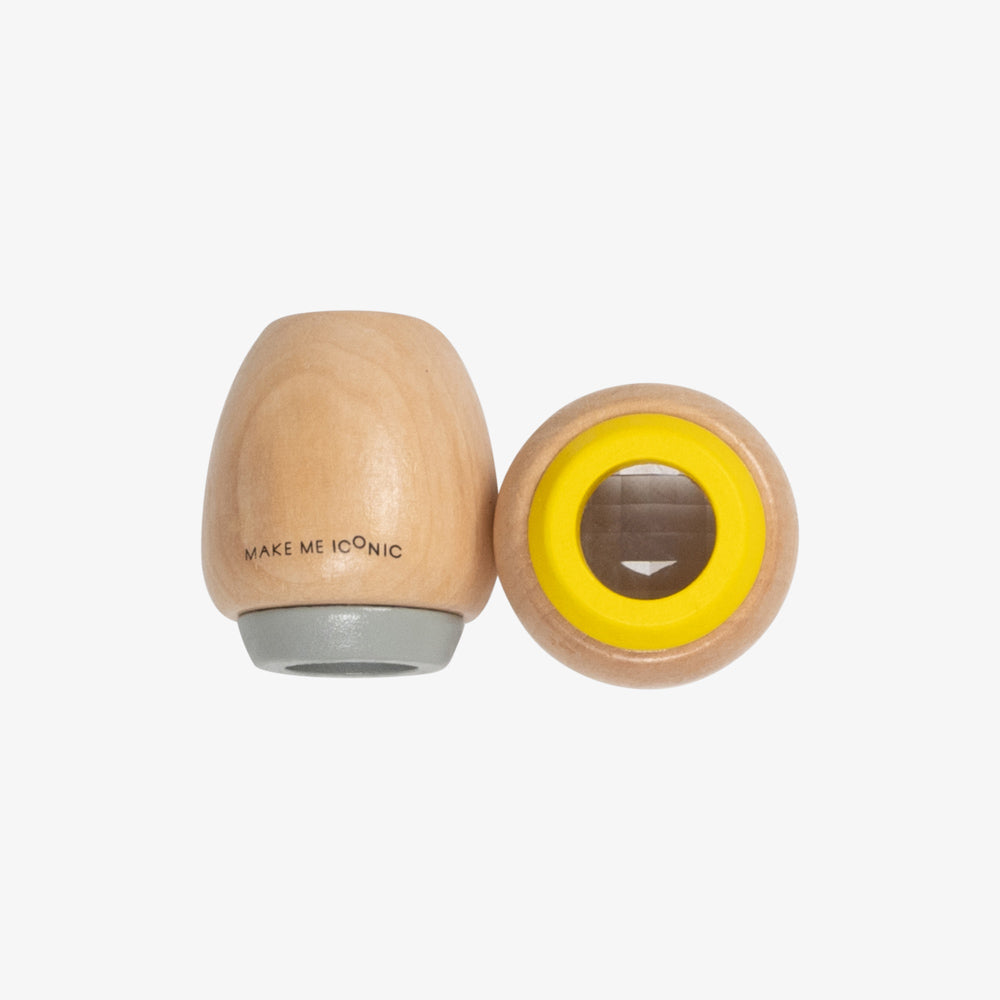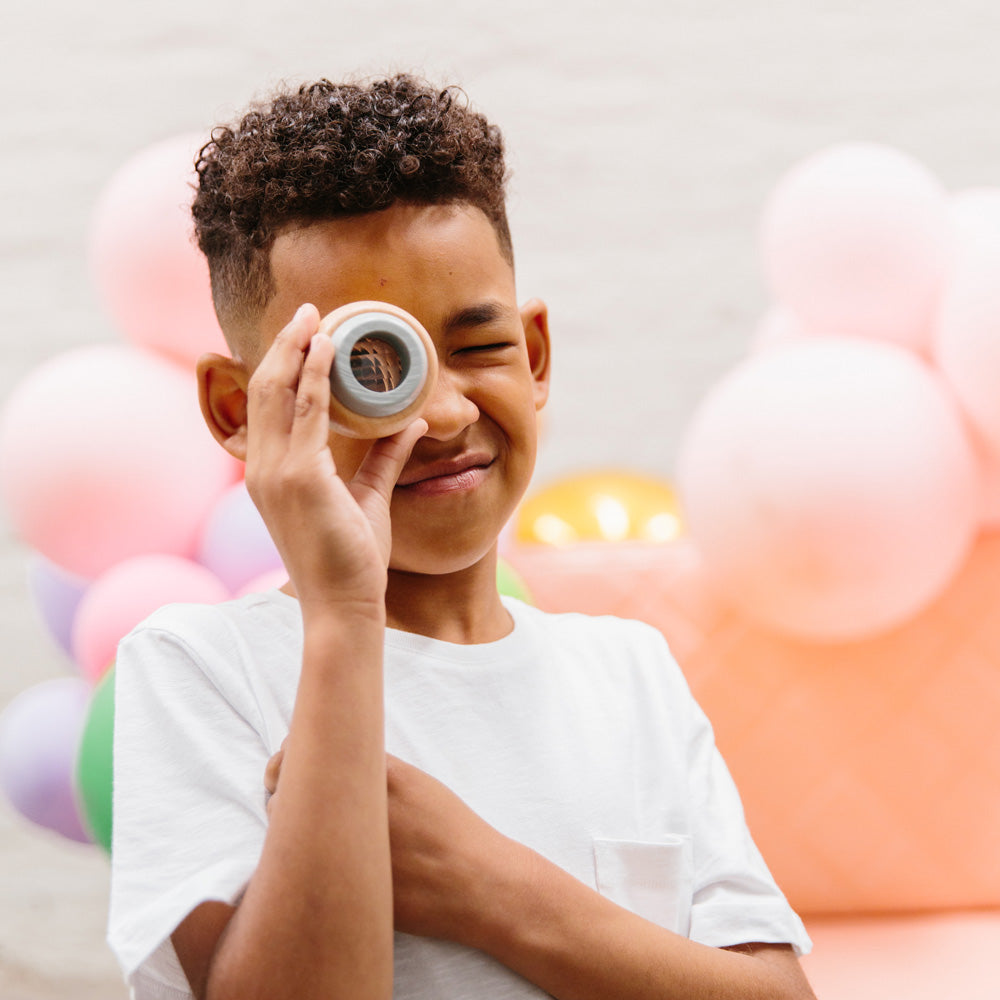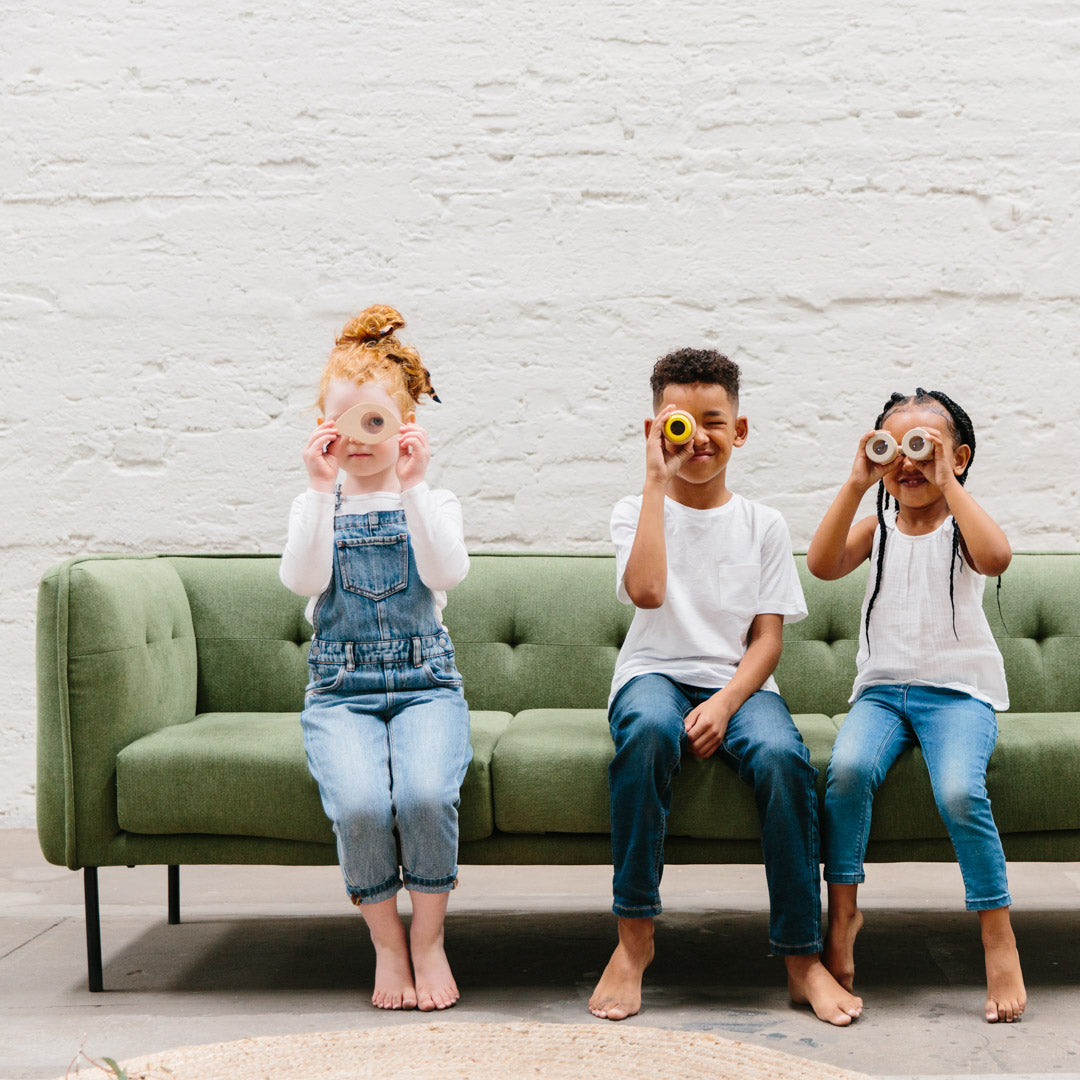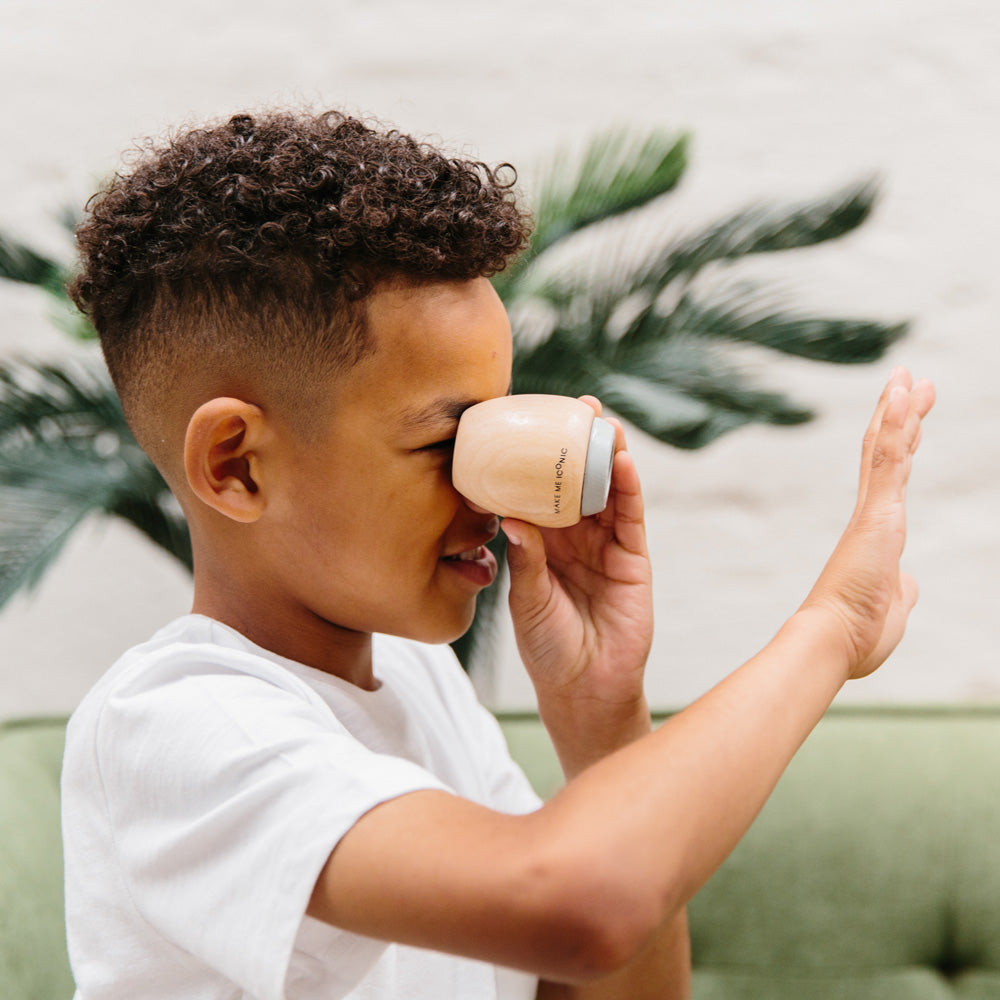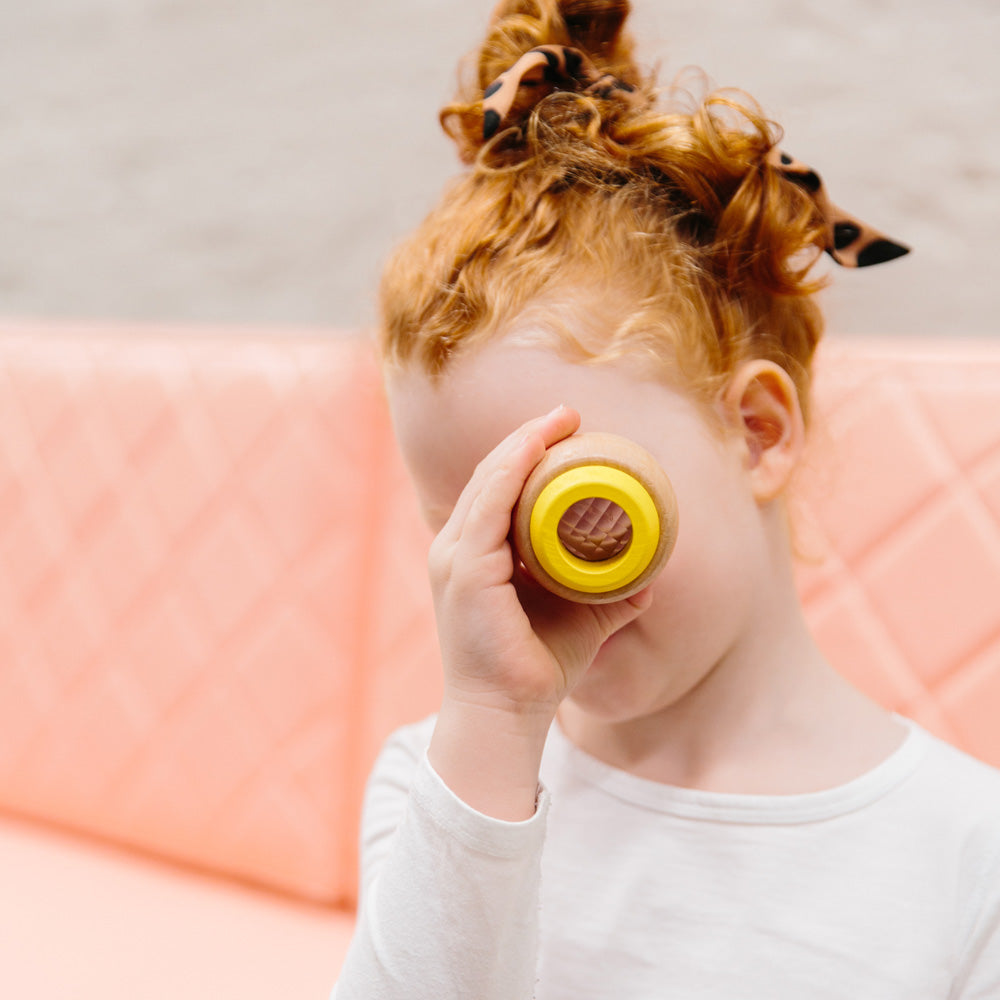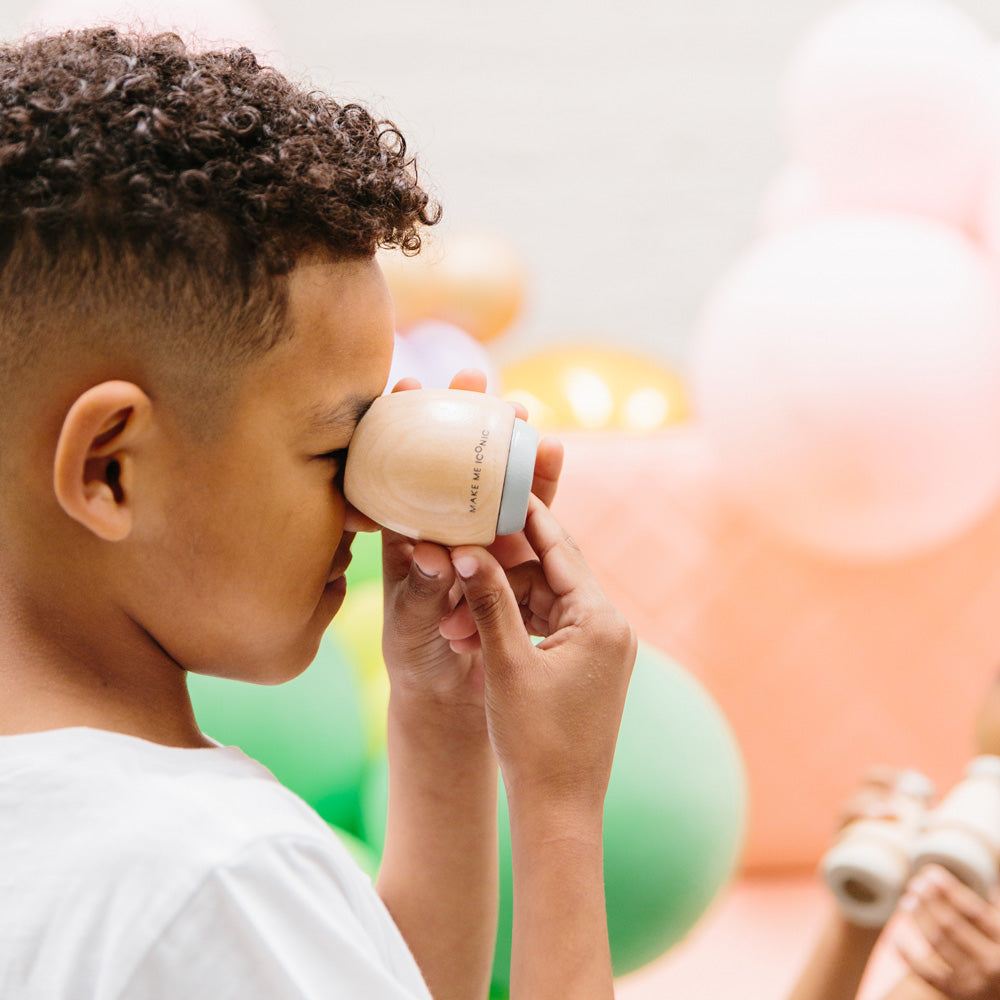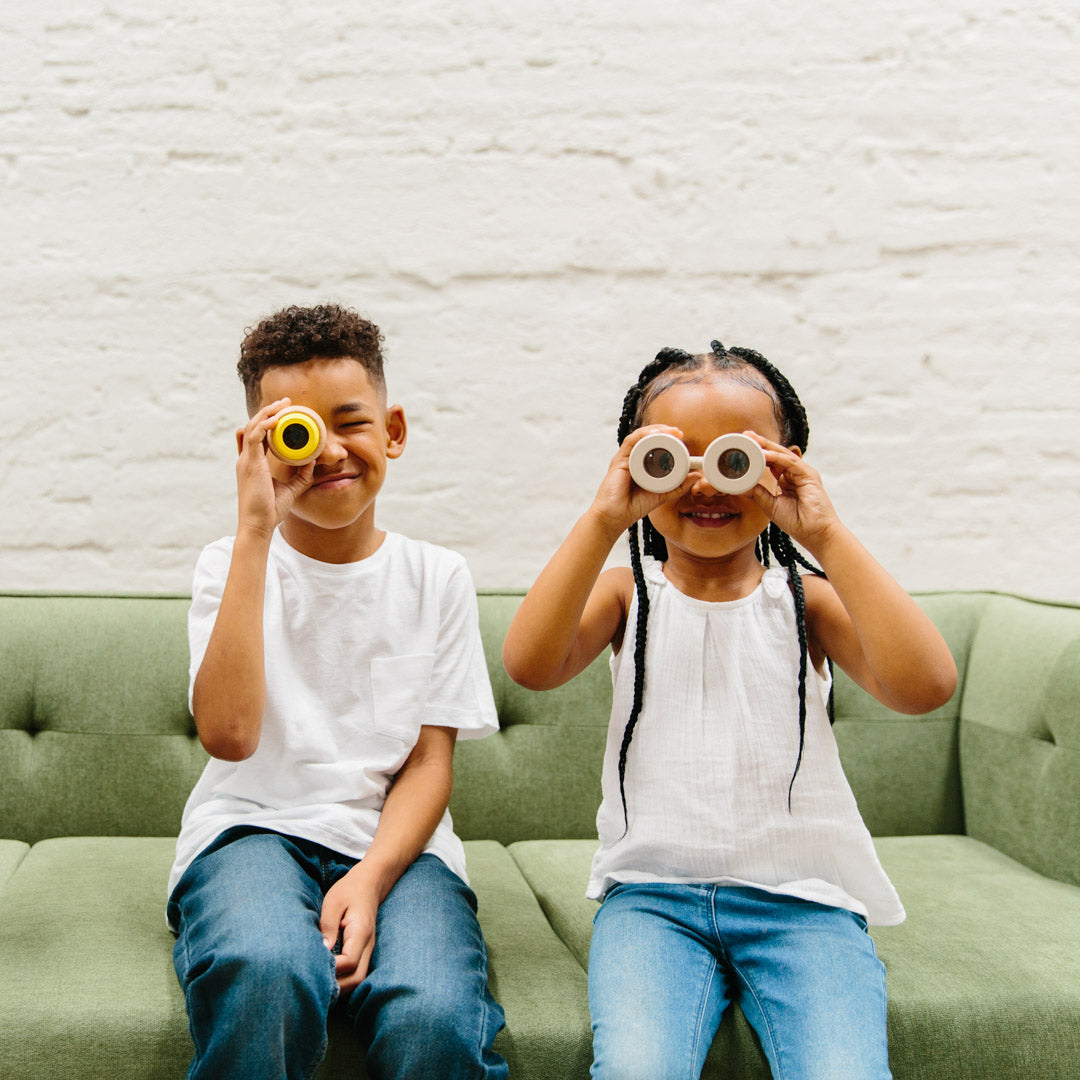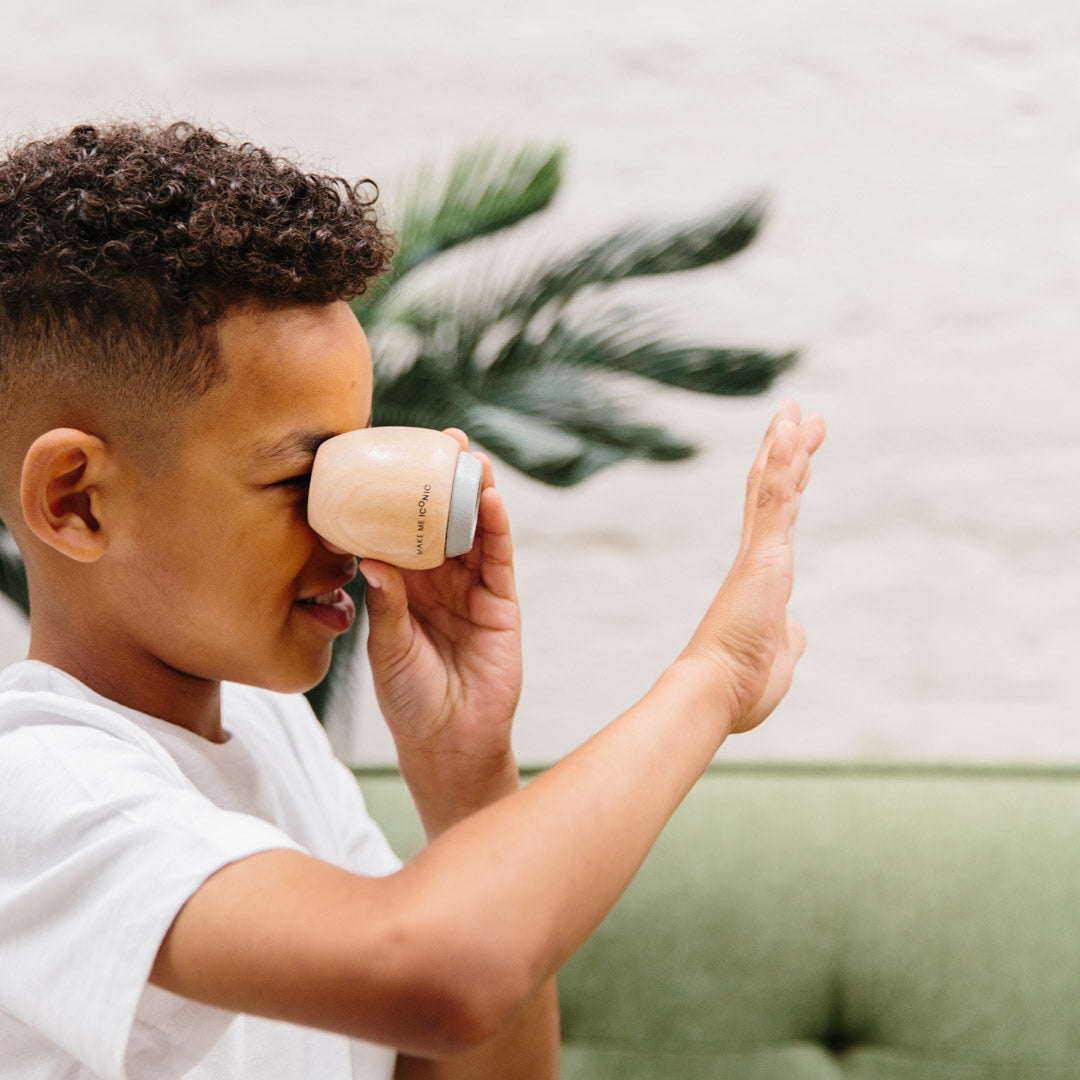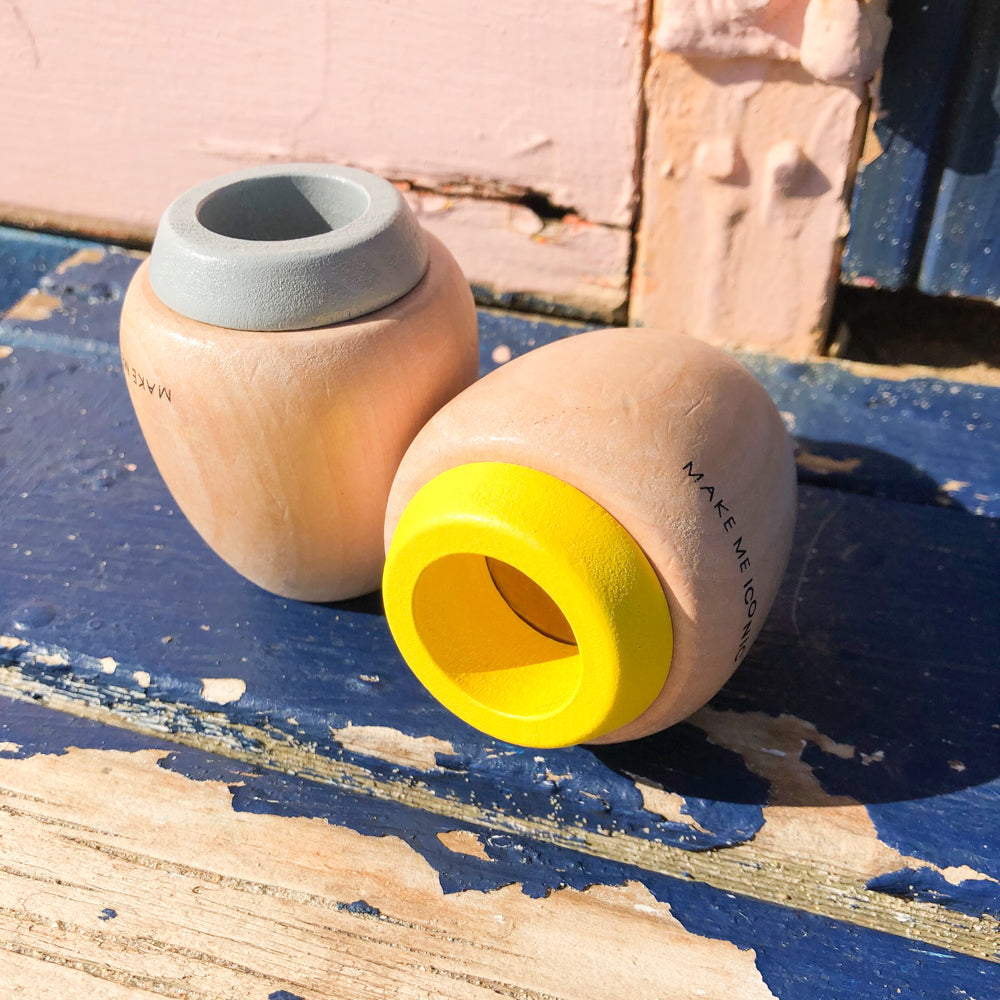 ICONIC TOY - LOOSE CHANGE KALEIDOSCOPE
Learn the basic laws of physics by manipulating light and reflection and look through these creative simple wooden kaleidoscopes. Create beautiful fascinating repeating patterns and view the world in a different way next time you want to look at something up close. Made from solid natural wood, this children's play kaleidoscope makes it easy to see through the lenses. Introduce this classic popular timeless activity to the Gen-Z's for an alternative to screen time.
Part of our Loose Change range this toy is affordable and great quality. Our Loose Change range makes great Christmas Stocking Fillers or small Birthday Gifts. Beautifully finished and just takes a little bit of loose change to purchase.
Note - we will send out a one of these two colours featured (yellow or soft gray) of our choice unless specified.
Ages 2 years +
Made of wood
6.5cm (L) x 5cm (W) approximately each
Designed to comply with EU and USA toy standards with non-toxic paint
Make Me Iconic own the © copyright of this toy
NOT to be used with water or any liquid which is standard for any wooden toy.
This is a pretend play toy only.
Shipping is FREE on AUS orders over $100. Yay! - Standard shipping Australia-wide is $15 - International Shipping is calculated at checkout Click here for further information.
Note: these shipping charges applies only to our online retail customers only (not wholesale accounts)